Diwali or Deepavali, the most popular festival of India, is celebrated with utmost enthusiasm and zeal. People clean their houses, create rangolis, wear new clothes, burst crackers, do Puja and most importantly, enjoy delicious delicacies. Below we've shared some of the best and easy to make Diwali recipes. Take a look.
Top 27 Delicious Diwali Recipes:
Rasgulla: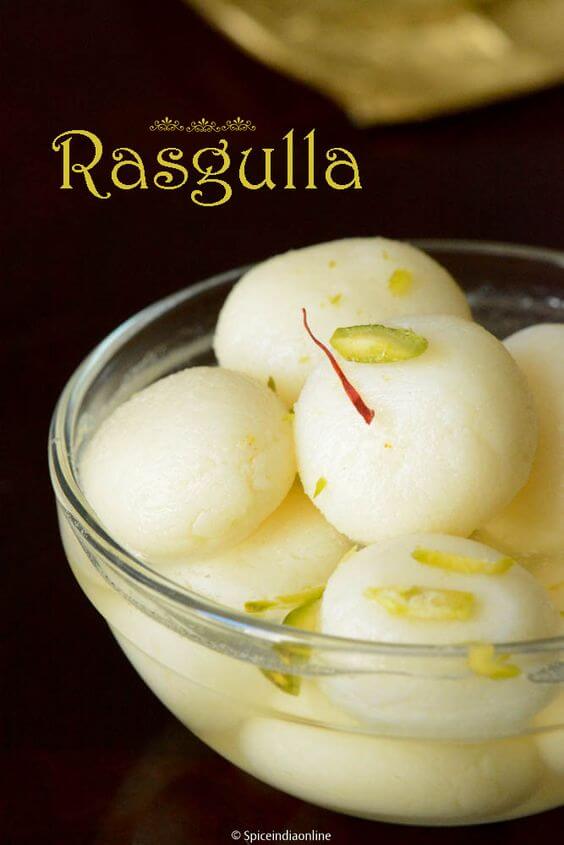 Rasgulla or Kaju Katli? This probably goes on in the mind of every sweet lover during Diwali? But I say, why not both? This homemade rasgulla will be a bit time consuming, but once you savor it, you'll realize it's totally worth it.
Nan Khatai: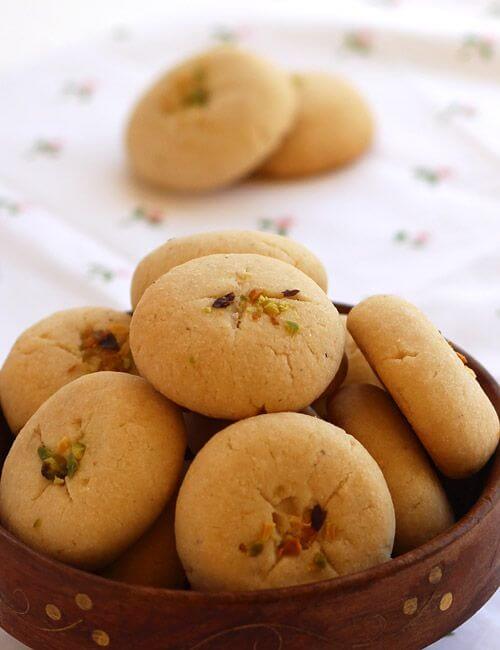 This authentic Indian cookie gives you the best of both the worlds. It's sweet, savory and of course, eggless too. So vegetarians can enjoy it their heart out.
Batata Vada: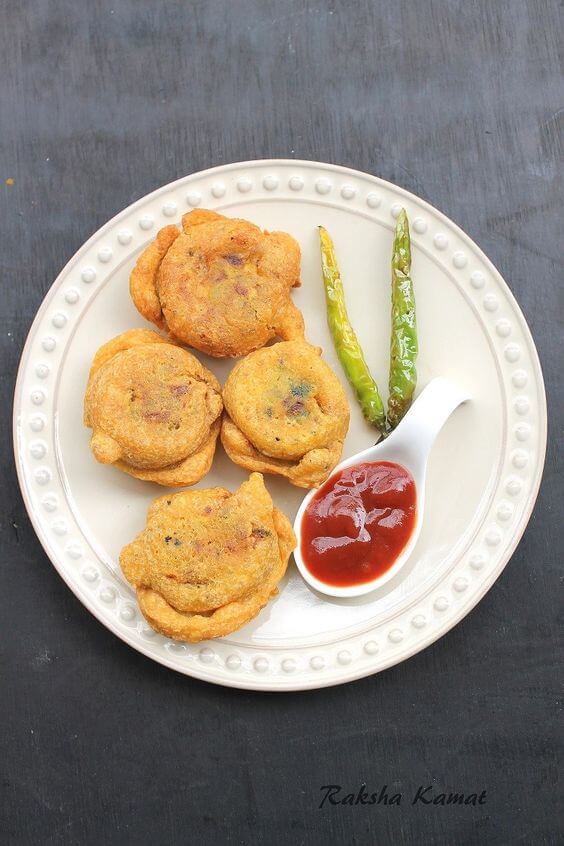 If you want to give your family and guests a view of Indian street food, then don't forget to include Batata Vada or Potato Vada in your cuisine. It's basically a deep fried potato dumpling enjoyed with chutney.
Seepu Seedai: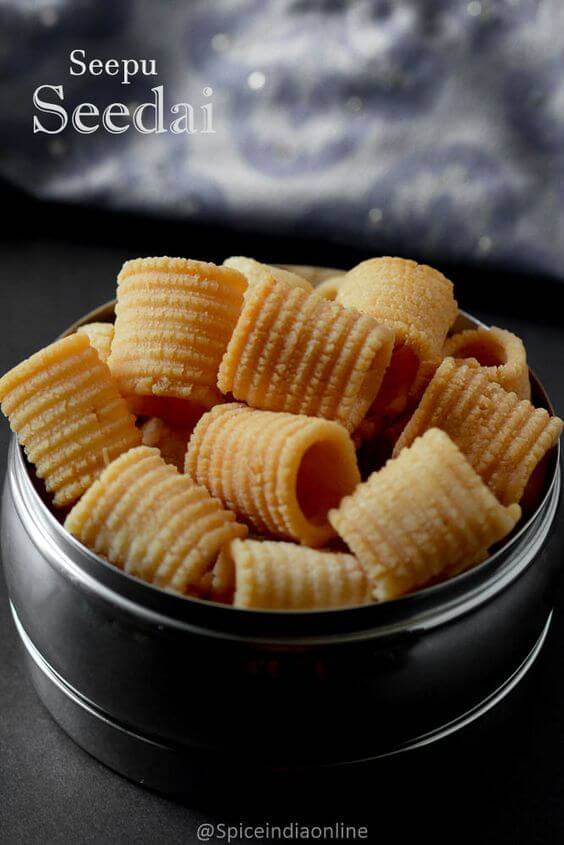 This traditional south Indian snack is a must have and must prepared recipe during Diwali. This snack is made using coconut milk, urad flour, and even comb, which gives it the name 'seepu seedai'.
Sooji Halwa: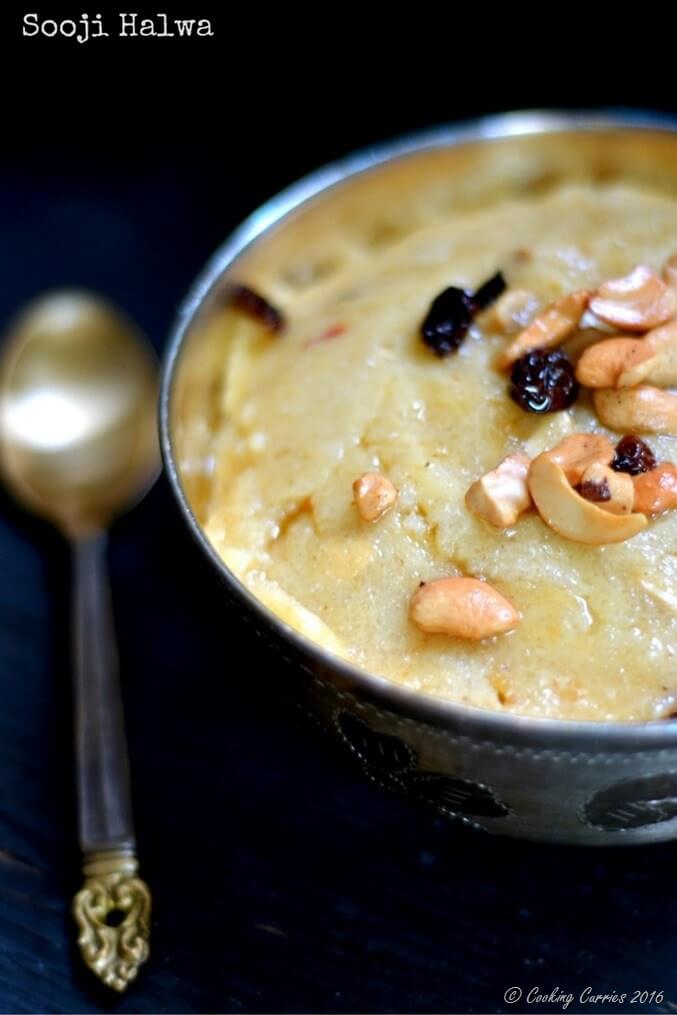 Sooji Halwa or sweet semolina pudding is preferred by women as it's easy to prepare, does not take a long time and tastes sumptuous. This version is even tastier.
Milk Powder Kesar Burfi: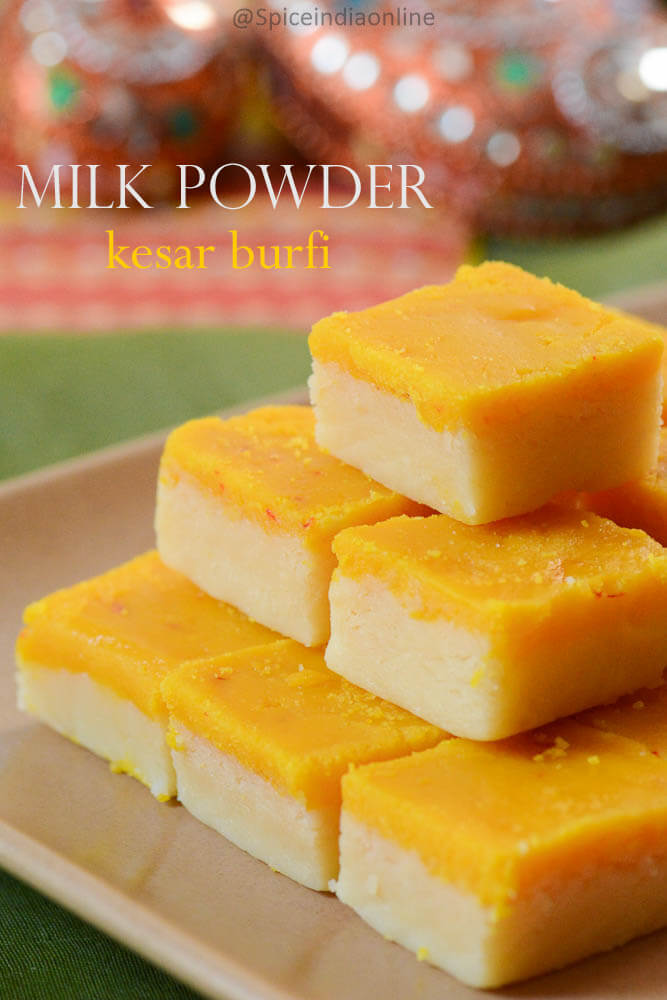 This must be surprising for most of our readers. A Burfi using milk powder? Won't it be tasteless? Believe me, it won't. You just need to follow the steps correctly.
Motichoor Ladoo: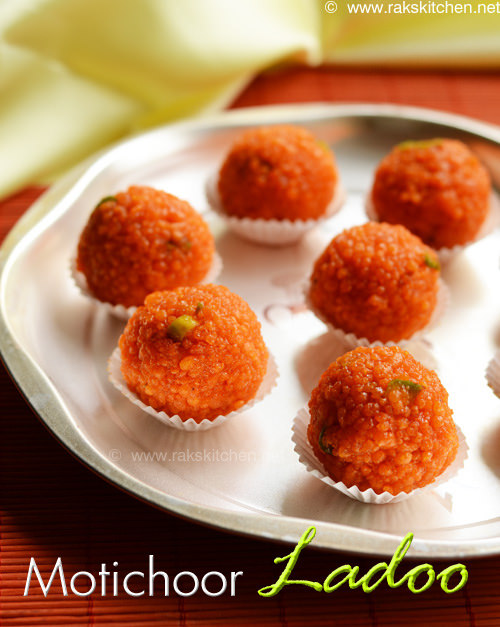 How can Diwali be complete without eating and giving motichoor ladoos. However, perfecting the art of making motichoor ladoo is not easy. But this recipe can definitely help you.
Mango, Badam, Coconut Ladoo: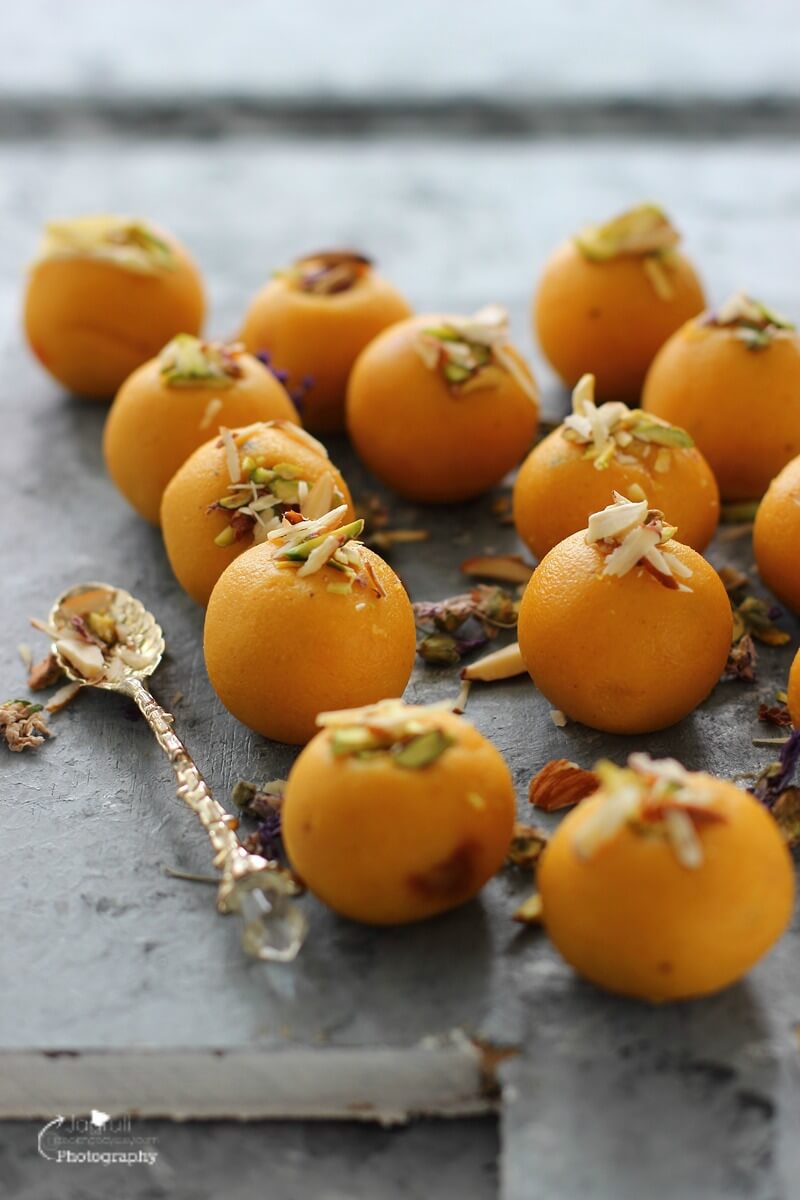 Just the name of this ladoo is making our mouth watery. It may be hard to source mangoes during Diwali, but you can always go for the canned mango puree.
Besan Ladoo: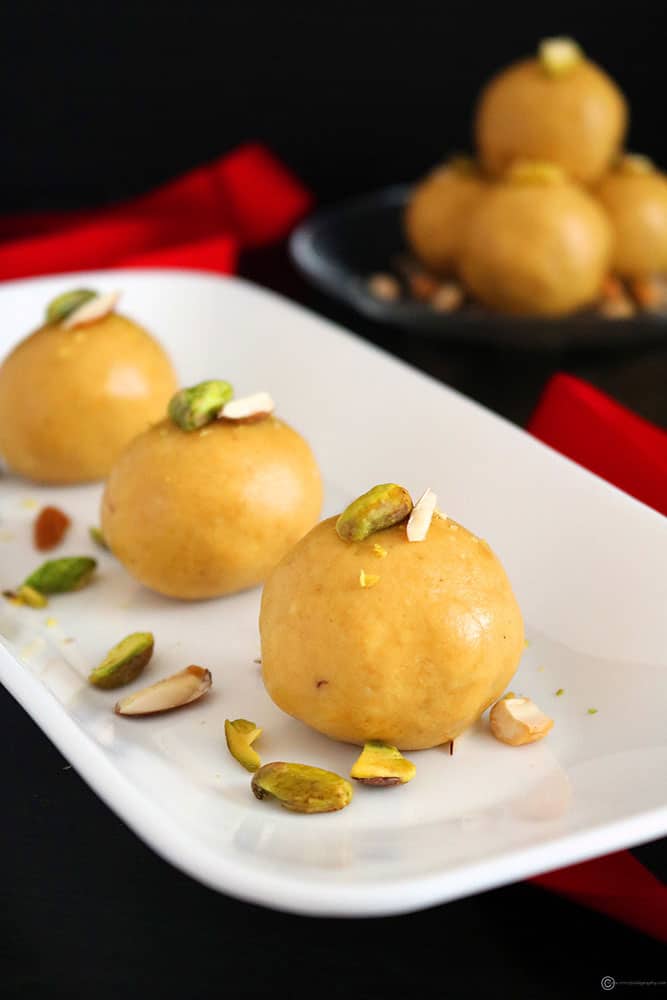 Besan ladoo is another quintessential Diwali sweet. It requires just a few ingredients and is beyond delicious.
Coconut Ladoo: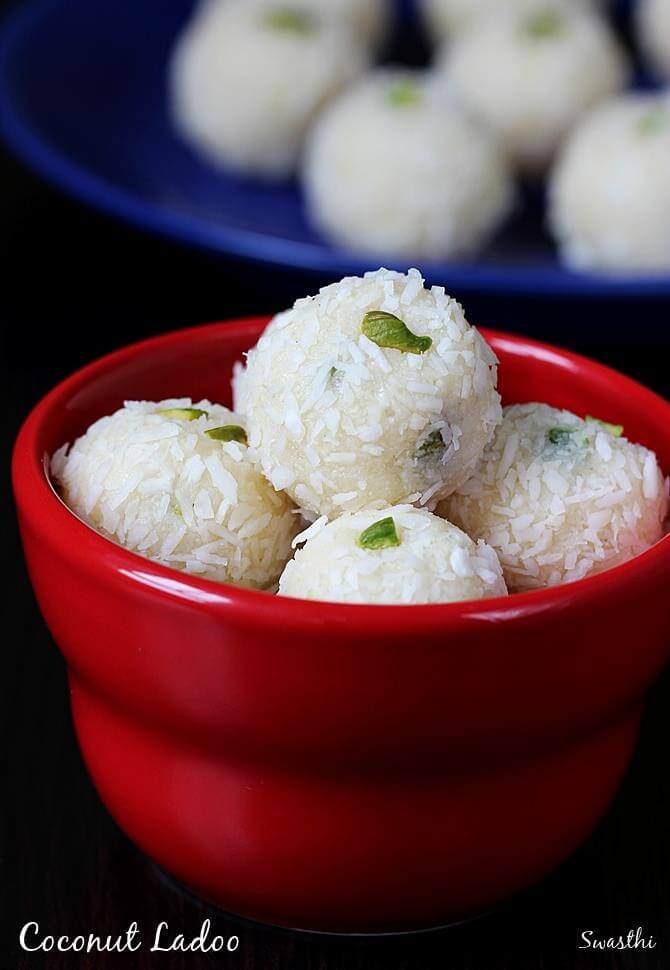 Here's another equally delicious, if not more, ladoo recipe for you to try during Diwali. Condensed milk is an extremely important ingredient for making these ladoos.
Mixed Vegetable Cutlet: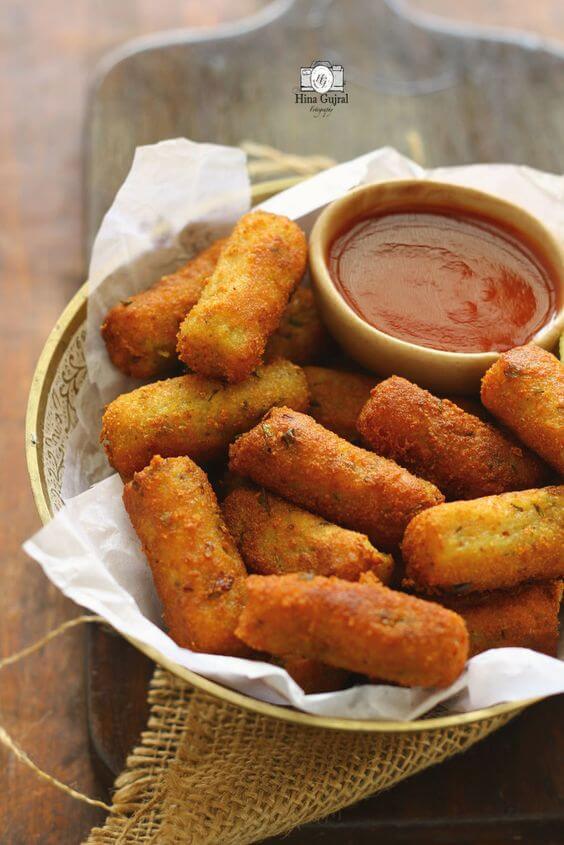 This snack recipe is definitely a keeper as it can be enjoyed at any time of the year, not just Diwali. Just ensure that you serve coriander chutney or tomato ketchup with it.
Jalebi: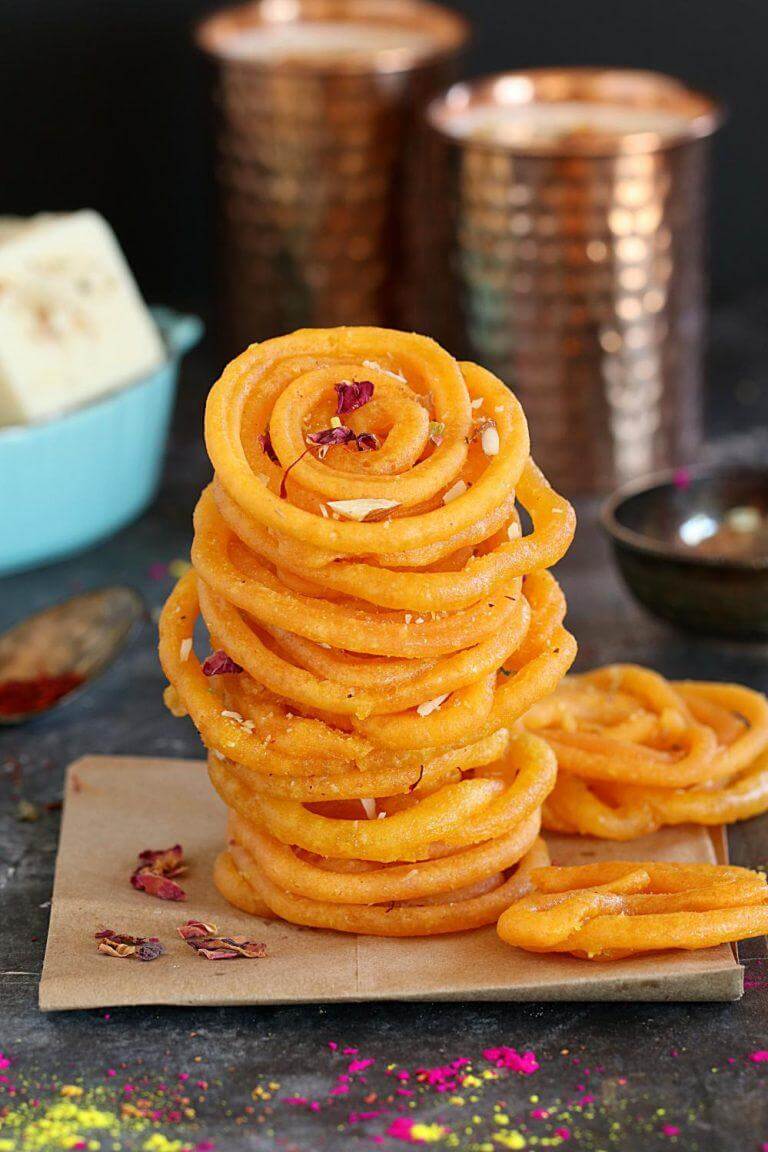 A sweet that brings a plethora of childhood memories in front of eyes, including the famous "Dhara" advertisement. This particular jalebi is crunchy on outside and juice on inside. A truly indulgent treat.
Mawa Malpua:
Malpua is basically a fried pancake dunked in sugar syrup. But this one contains mawa, which elevates it to an entirely new level.
Layered Coconut Barfi: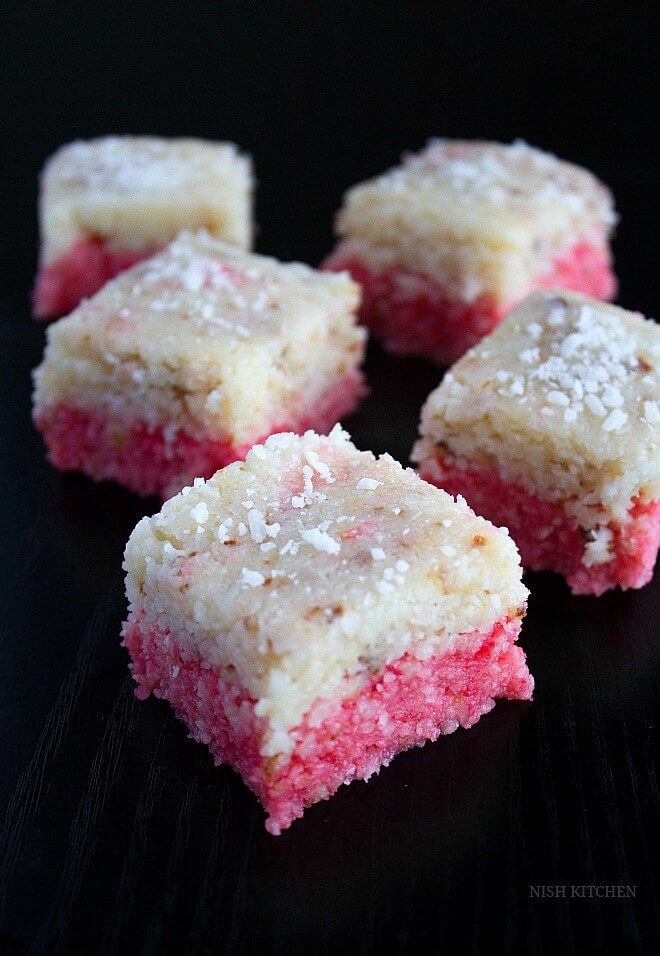 The condensed milk used in this barfi adds sweetness to the dish without altering its real taste. The pink layer is making it look even more interesting.
Dahi Bhalle: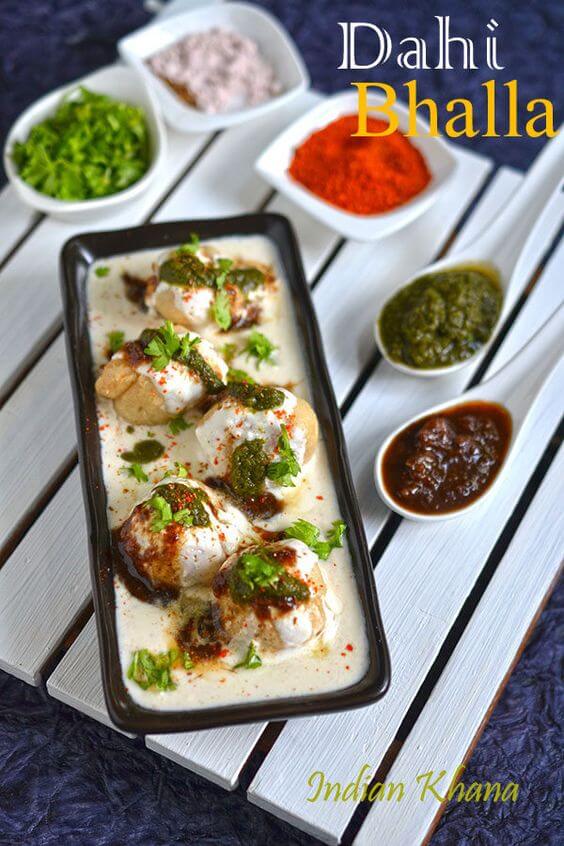 A classic will remain a classic, no matter how many variations or new dishes try to take it over. This north Indian dish will give a tantalizing effect to your mouth, which you won't forget for some time.
Rose Sandesh: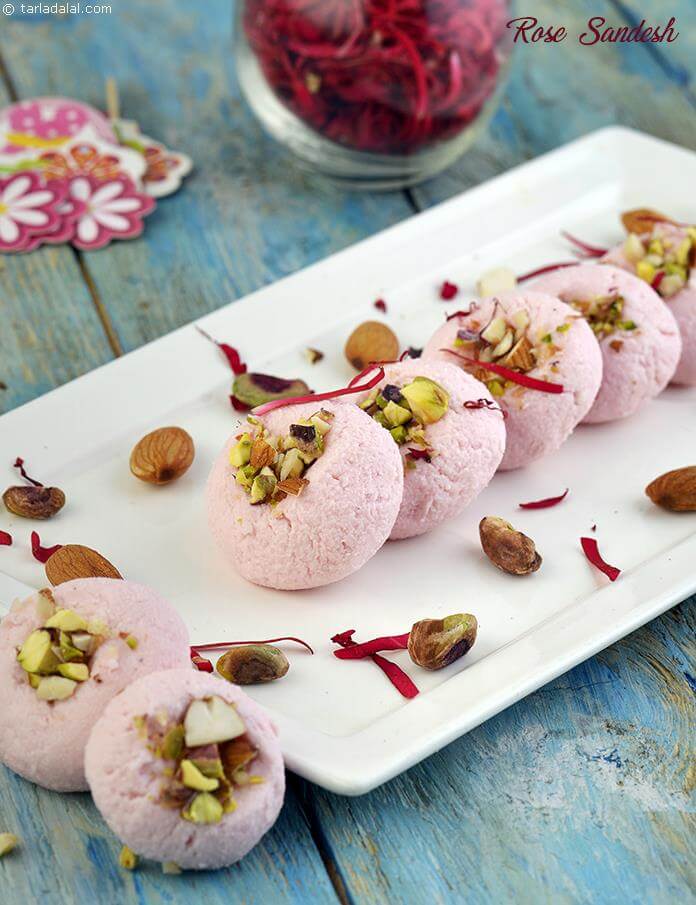 While ladoo is a must have in North India, in Bengal sandesh reigns supreme. The rose sandesh featured here can be made using some readymade paneer. But it tastes best with homemade paneer.
Chakli: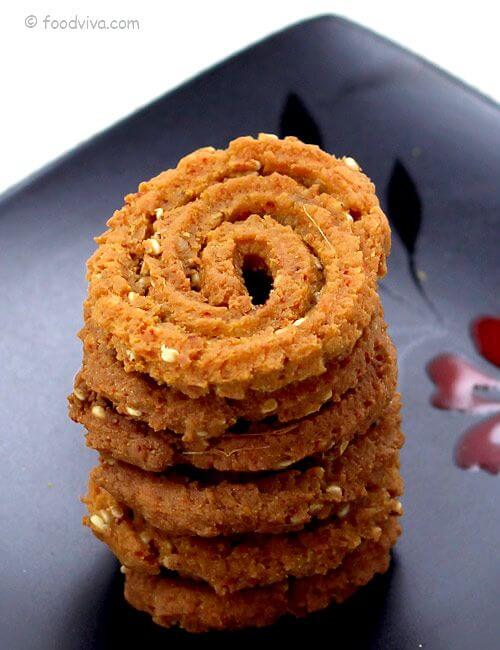 This spiral shaped deep friend snack is one of the most popular Indian snacks enjoyed during Diwali. It may be known by different names in different regions of India, but the base ingredients are always the same.
Chinese Potli Samosa Wontons: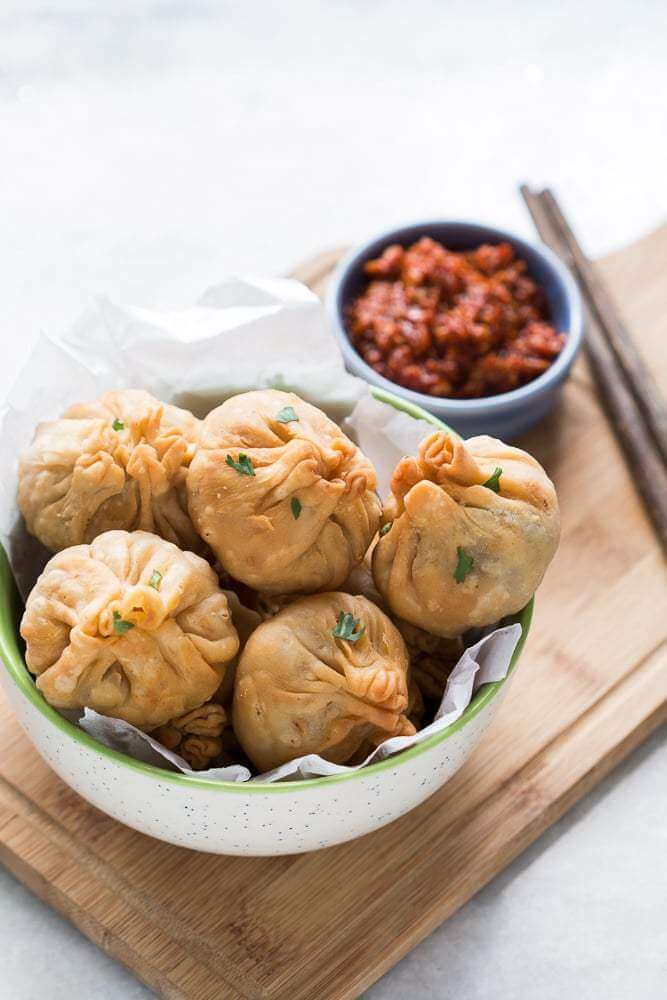 If you're ready to do some experiments in your Diwali cuisine, you can try these Chinese potli samosa wantons. This fusion dish will taste best with tomato and garlic sauce.
Farsi Puri: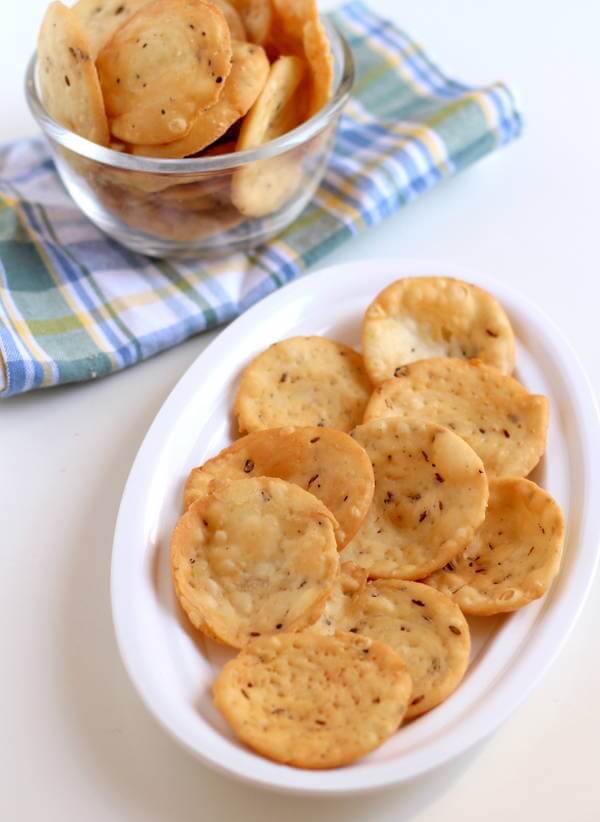 Farsi puri is a crispy and flaky Gujarati snack made using all purpose flour. It may look like mathri, but both taste entirely different.
Mawa Samosa: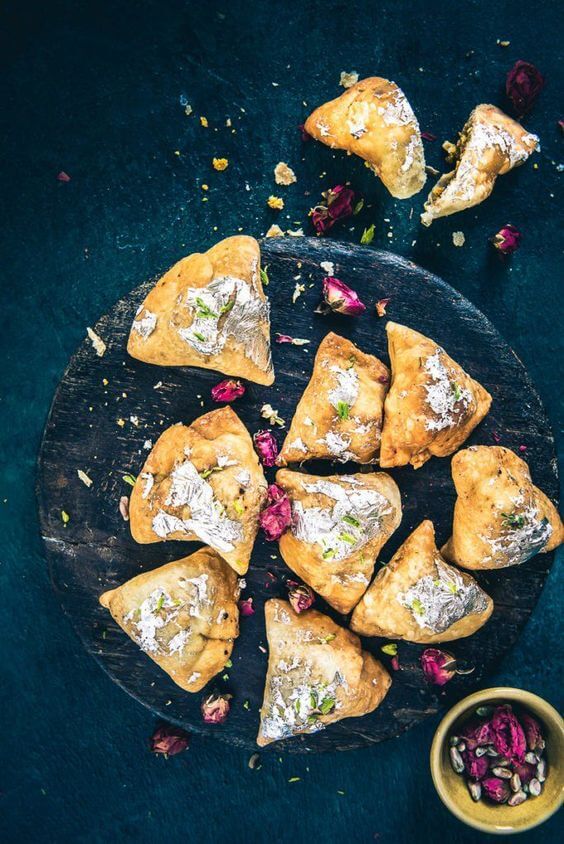 This delightful Indian dessert with a flaky exterior will make a perfect accompaniment in the auspicious occasion of Diwali. Mawa makes all the difference in this dessert.
Besan Sev: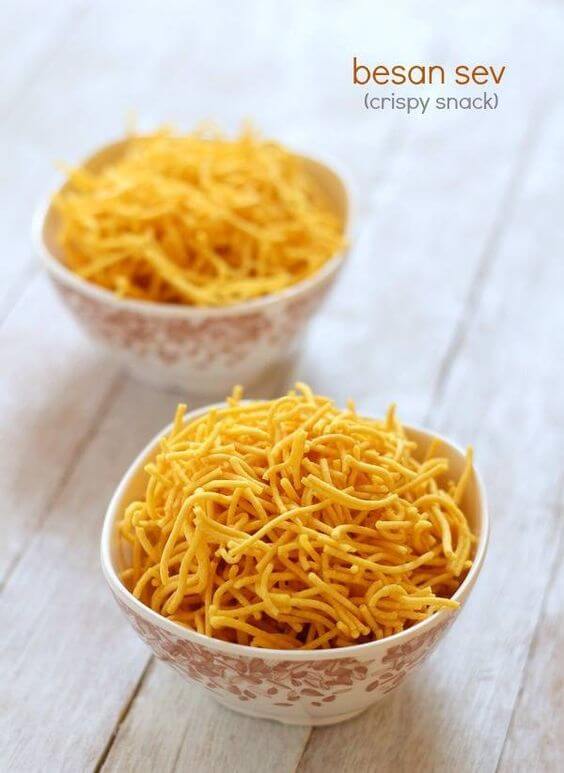 This light snack made with gram flour pairs perfectly with mocktails. You can even use it for garnishing chaats and other street food. Just ensure that you store in it air tight container.
Easy Pottukadalai Murukku: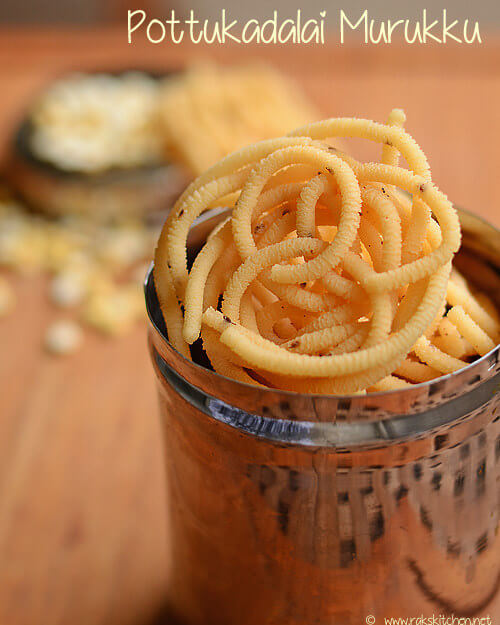 Pottukadalai Murukku is basically a thick, South Indian form of Sev. You can try several variations of murukku like potato murukku, cashew murukku or wheat flour murukku.
Spinach Cheese Balls: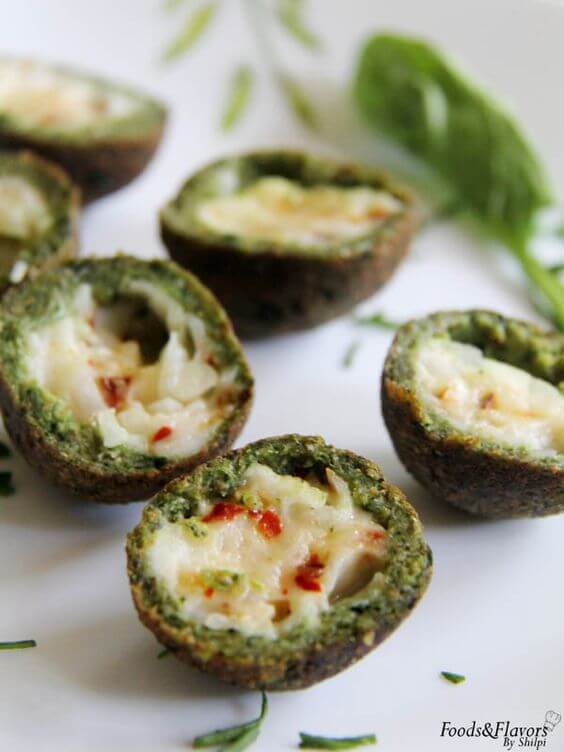 Here's another fusion recipe that you can make for Diwali. And believe me, it's one of best Diwali recipes we have seen. The best part is that it can be made with ingredients found in the house.
Shakkar Para: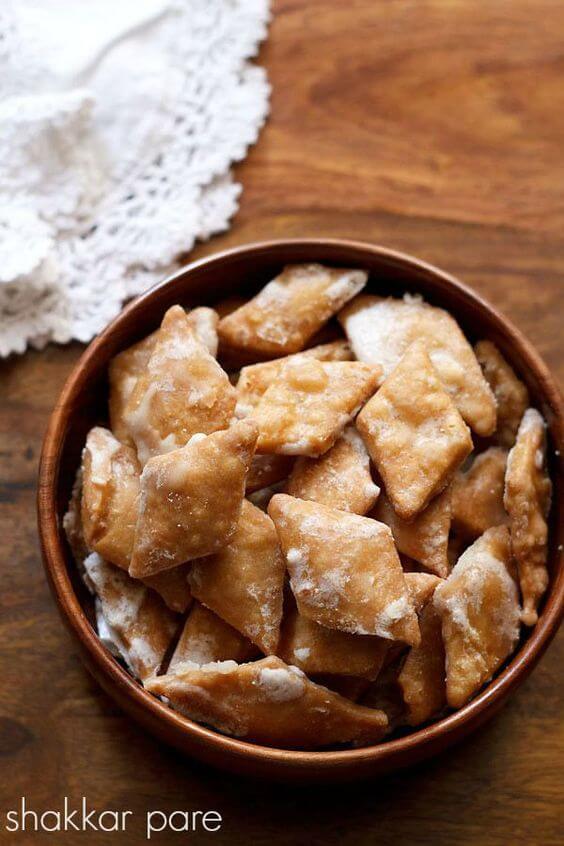 This North Indian special dish looks like a savory item, but is actually a sweet dish. It's flaky flour cookies coated with crystallized sugar. The recipe will teach you how to cook big batches of shakkar para.
Papad Katori Chaat: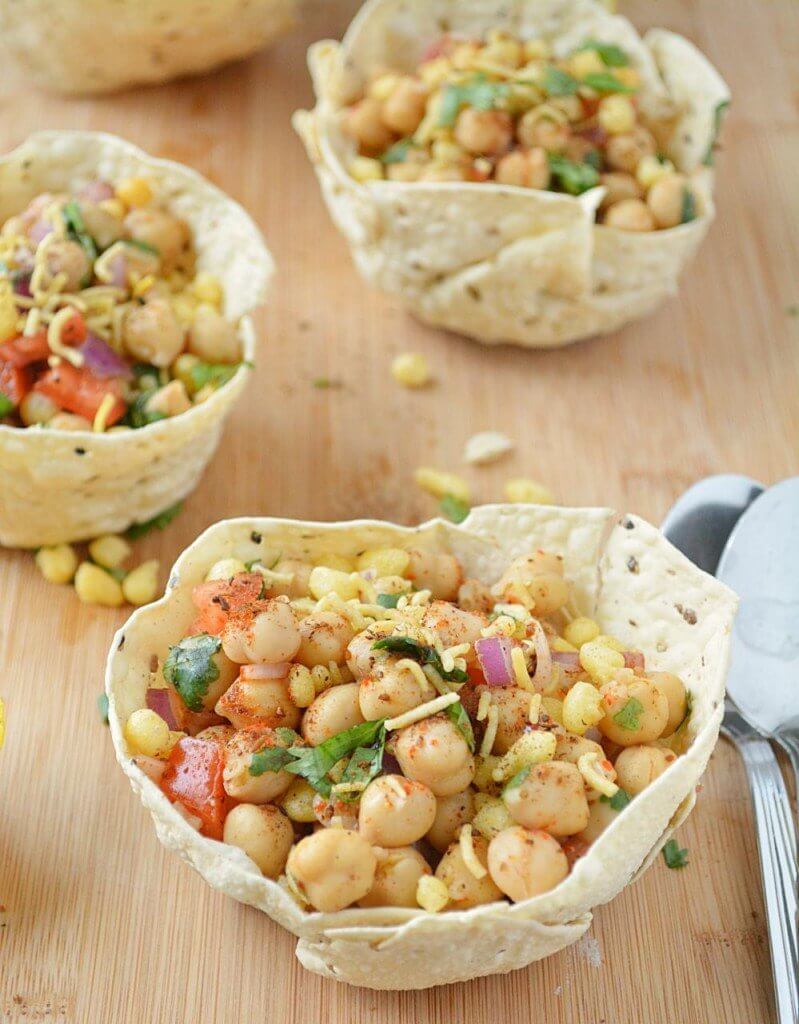 This is one of the most unique Diwali recipes we've come across. Crispy and crunchy poppadum bowls are filled with chickpea salads. So calorie conscious people won't feel guilty while binging on it.
Aloo ki Chatpati Kachori: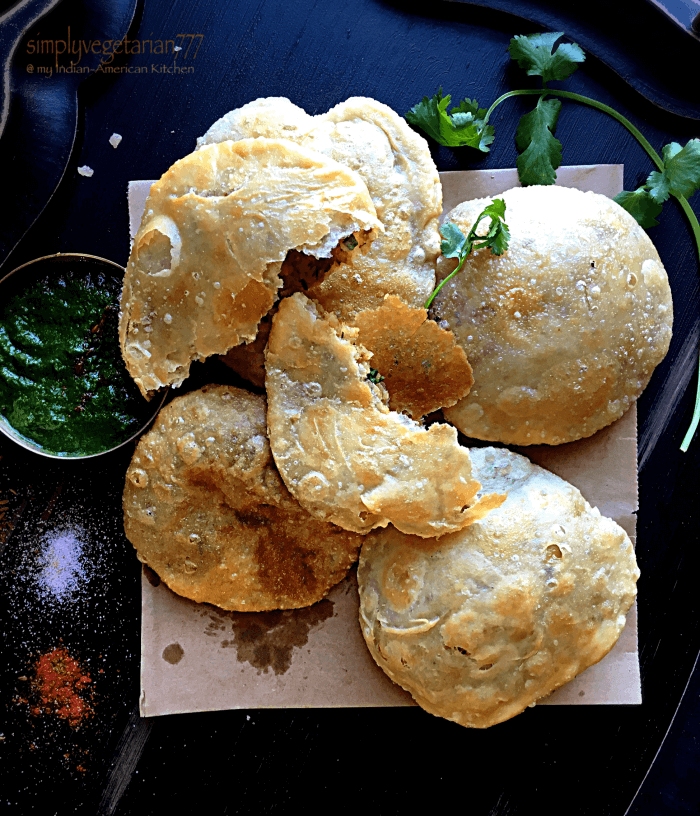 On seeing these Diwali kachoris, you will forget all about the diet for a moment. The herbs and spices used enhance the taste like no other thing.
Mini Vada Pav Bites: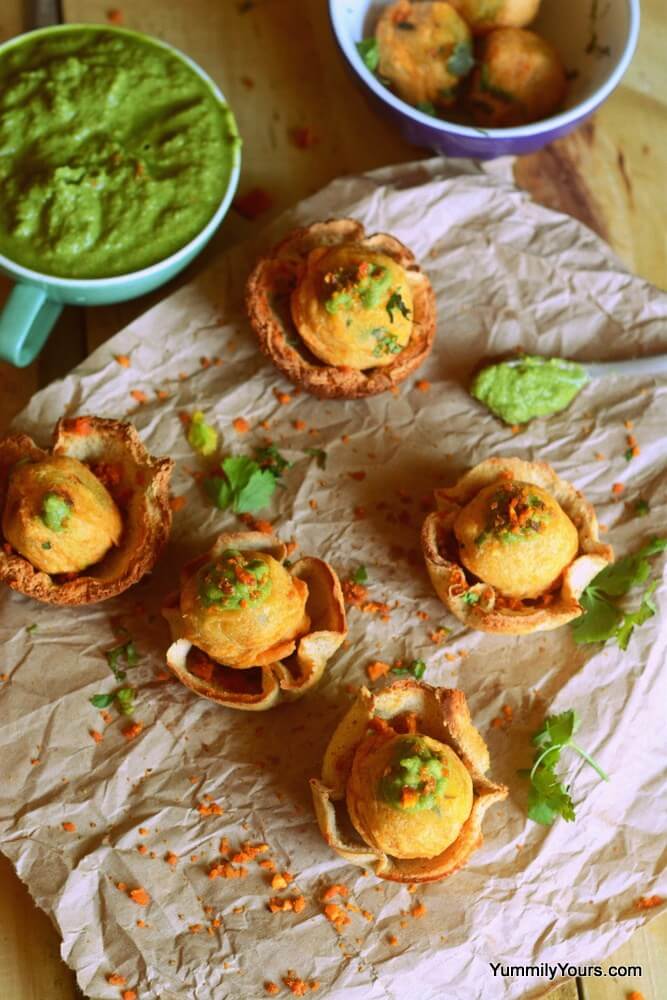 This mini and peppy version of vada pav is sure to get each of your guest by surprise. And there won't be any hassle in gobbling them down too.
So these were the best Diwali recipes for 2017 we could gather. If you have any more Diwali recipes to share with us, let us know by commenting below.