So how's your Halloween preparation going, folks? A few days back we shared some beautiful and unique outdoor Halloween decoration. And this time, we've got you some amazing indoor Halloween decoration ideas.
Halloween gives umpteen ideas to decorate the inside of your house. You can hang a wreath above the mirror or a spooky garland or banner from the fireplace. You even get to use quirky details like skeleton or skeleton hands, eyeballs, tulle ghosts and blood. Below featured is our list of amazing indoor Halloween decoration ideas.
You May Also Like To Read:
Top 30 Indoor Halloween Decoration Ideas
Haunted House: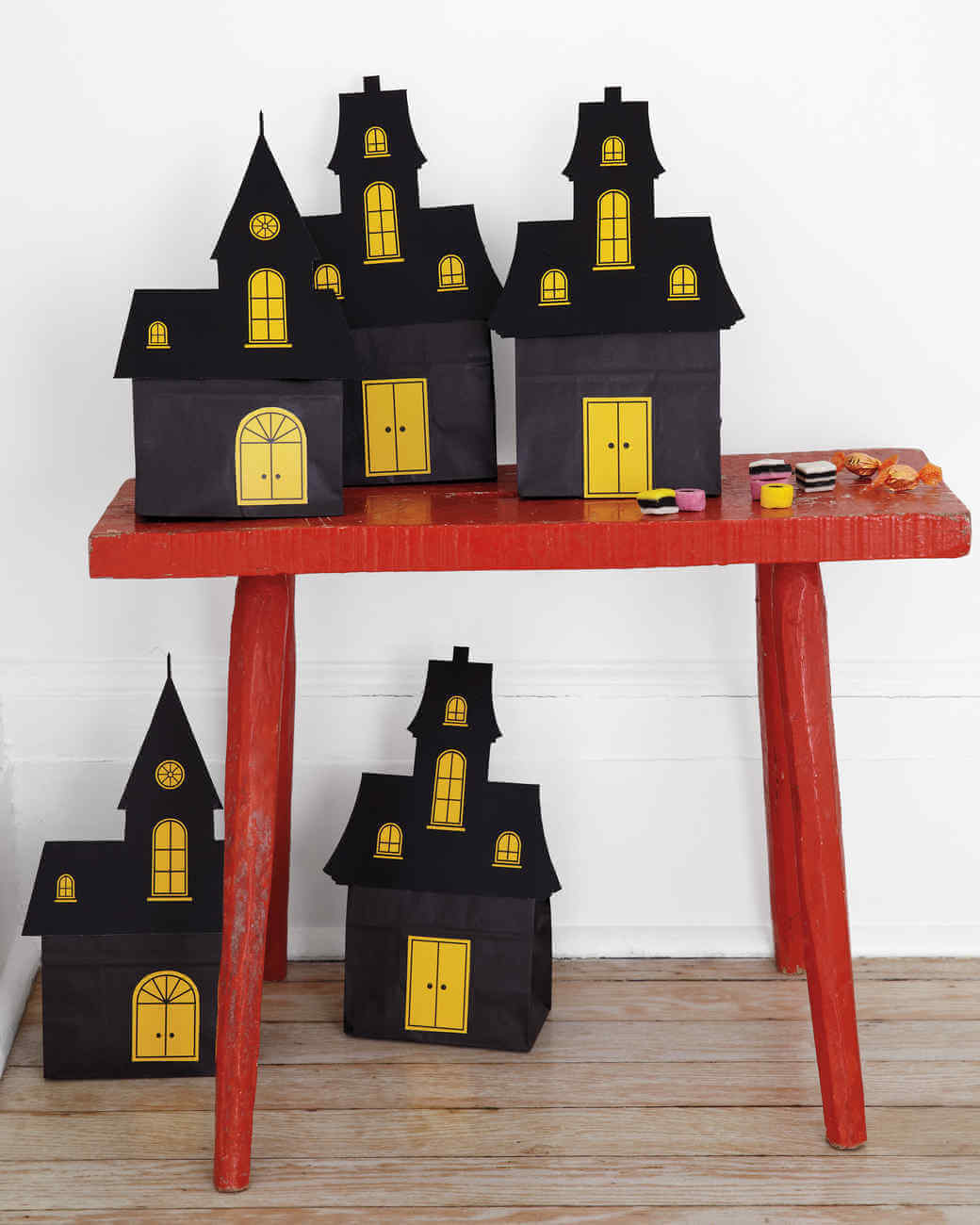 If you have some goody bags in your house, then you can easily turn them into haunted houses for Halloween decorations. It would be even more fun if you could incorporate children into this craft.
Witch Hat Lamps: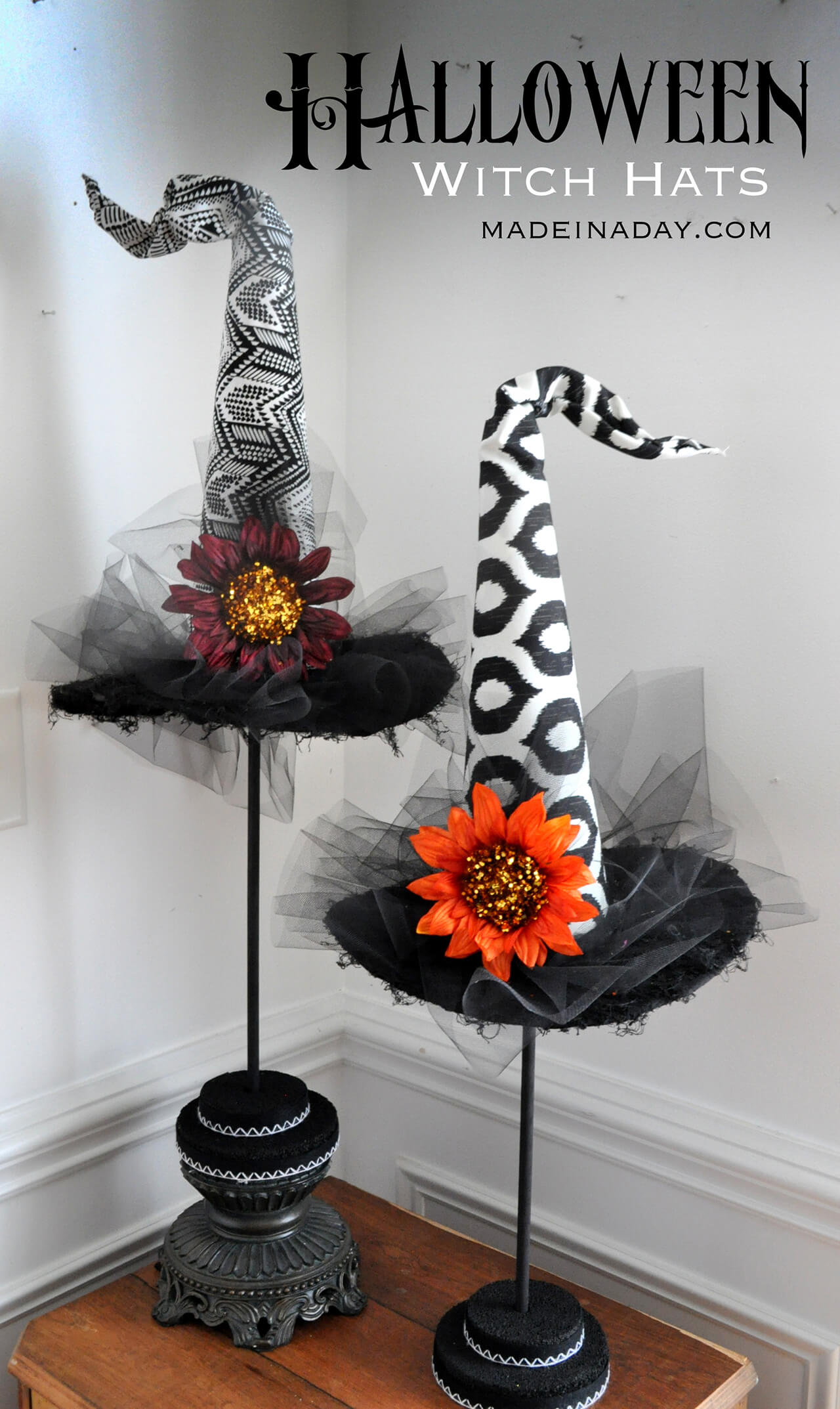 The tall hats worn by witches do not necessarily have to be limited to Halloween costumes. With a little imagination and some scissors, you can easily make these unique witch hat lamps at home.
Apothecary Jars: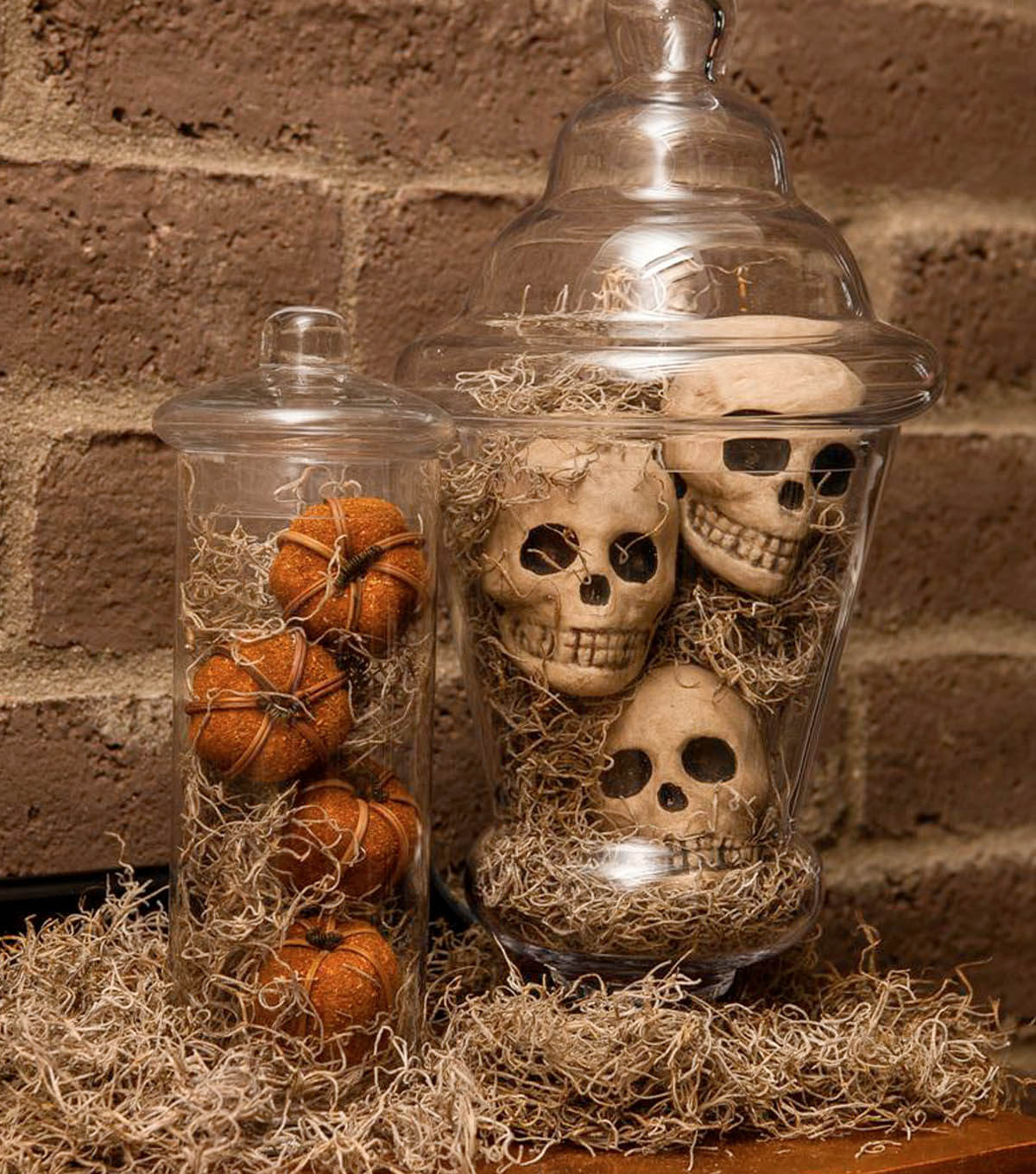 If you have some Halloween decoration items like faux pumpkins and skulls lying here and there, you can put them to use by creating these apothecary jars.
Witch's Leg Table Leg Covers: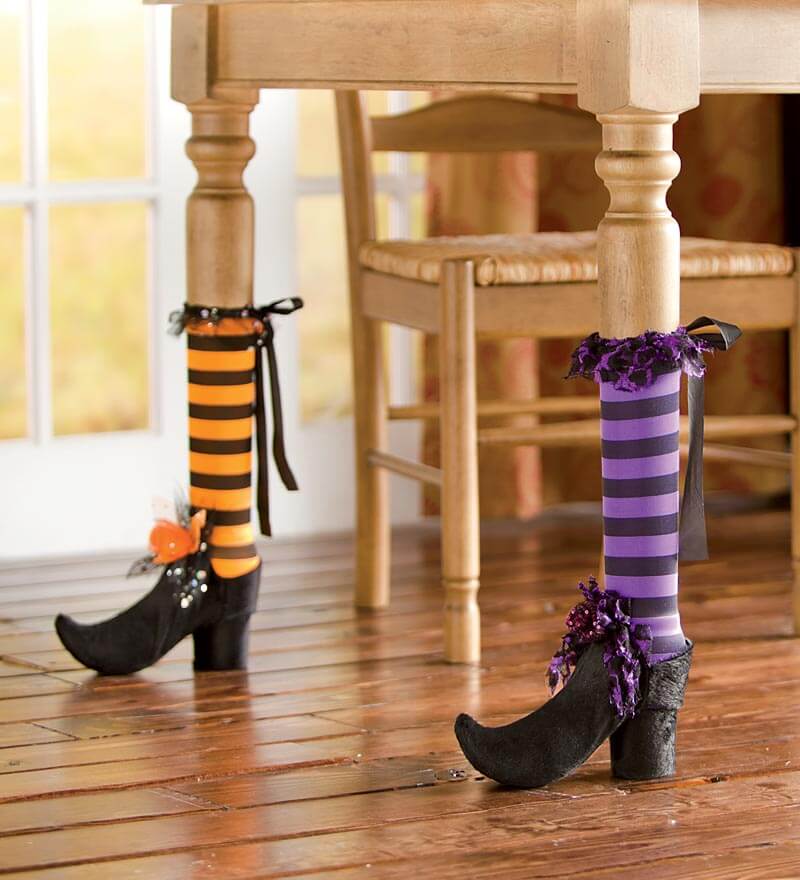 Bewitch your dining table by covering its legs with Witch's leg stockings. You can create these amazing leg covers with old shoes and leftover curtain fabric.
Eerie Candlestick Display: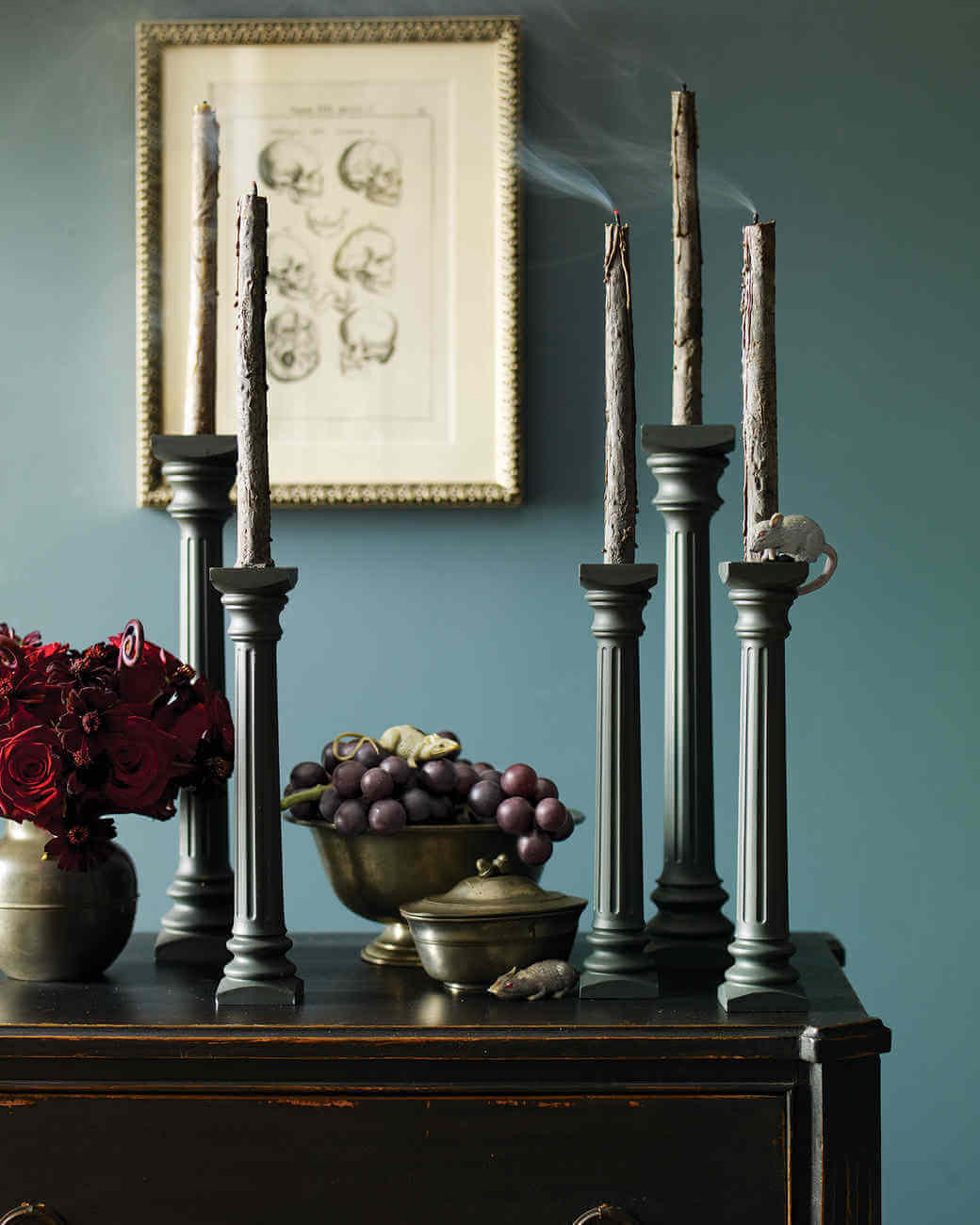 If you want to give a Dracula's parlor like look to your house, then you must try to incorporate these gothic candlesticks in your décor. You can even create this look by coating the columns with matte gray paint. And don't forget to place the mouse.
String Skull Art: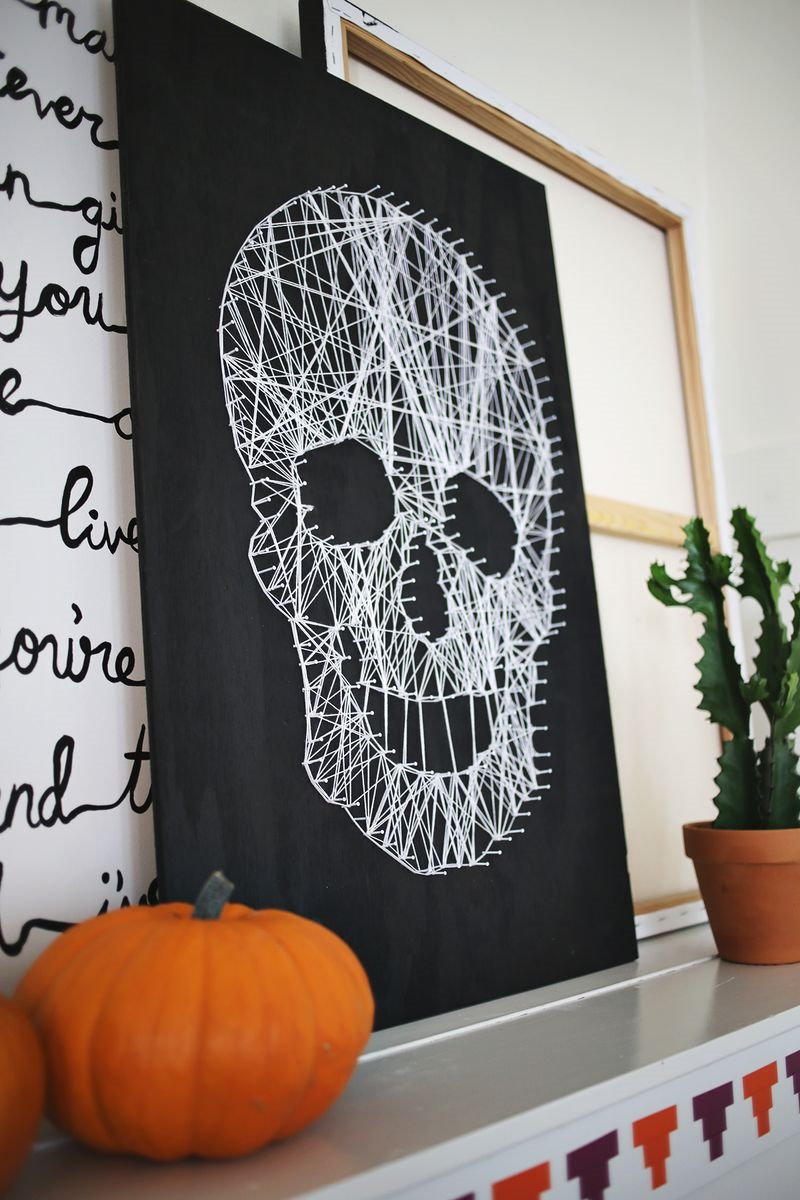 This one's quite different from traditional indoor Halloween decorations. You'll just need a small piece of wood coated with black fabric, string, twine and a few nails to replicate this idea.
Witch In Your Fireplace: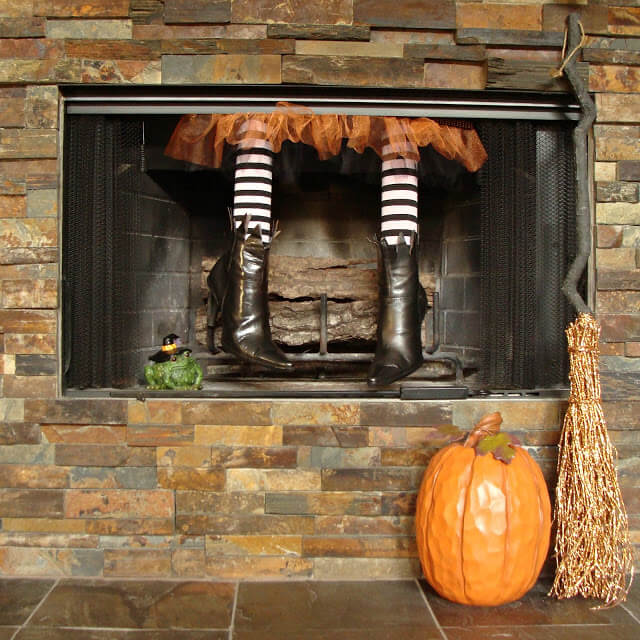 Add a touch of spookiness and fun to your chimney by placing the witch's legs in it. Ensure that you hang just the bottom half to give the impression that the witch is trying to enter through the chimney.
Sequined Pumpkin: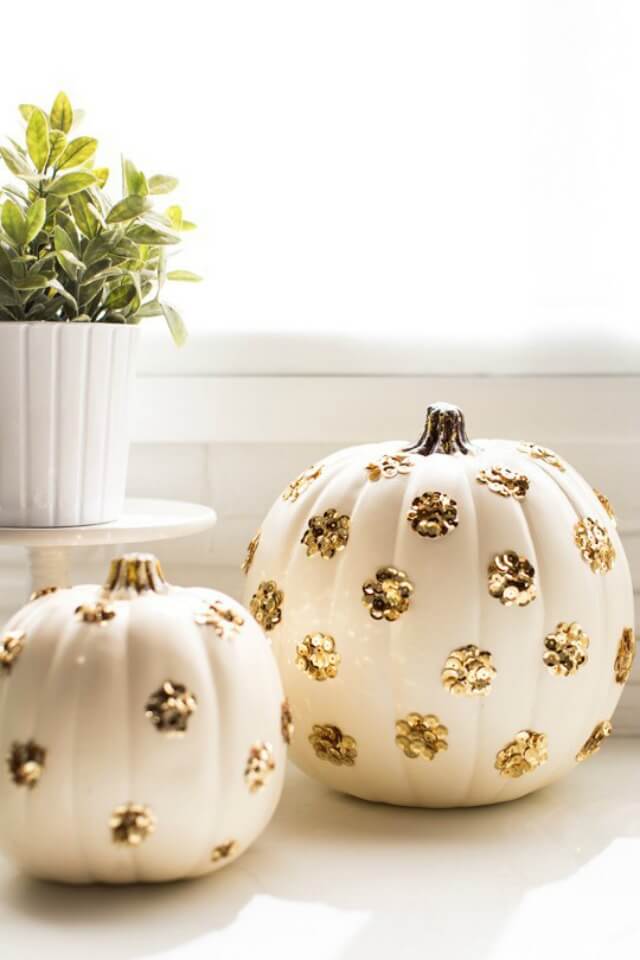 If you want to give a sophisticated and classy look to your house, this sequined pumpkin centerpiece would make a perfect fit.
Wicked Printed Candles: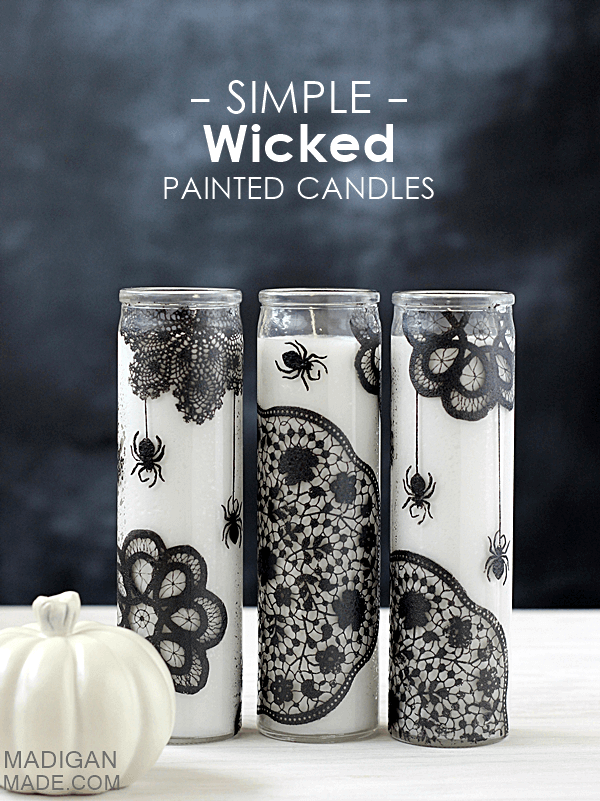 A candle in a darkened room isn't enough to create scary vibes. Sometimes, you need to add lacy patterns and lacy spiders to it to make it look a bit more haunted.
A Spooky Flower Decoration: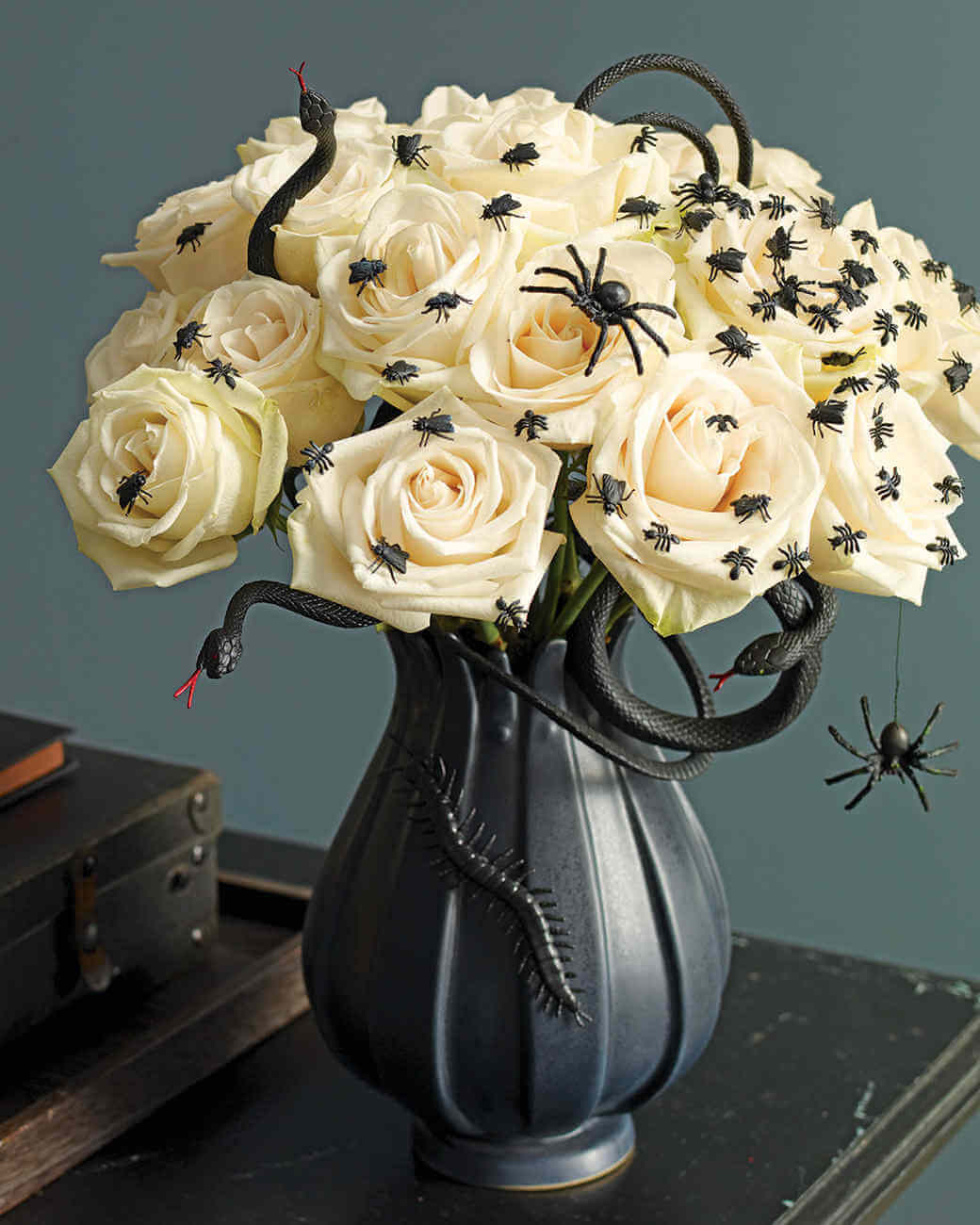 This flower decoration is shockingly fun and dreadfully sophisticated. It's basically a rose flower bouquet infested with insects and centipedes. And don't forget to paint the vase gray.
Black Cat On Curtains: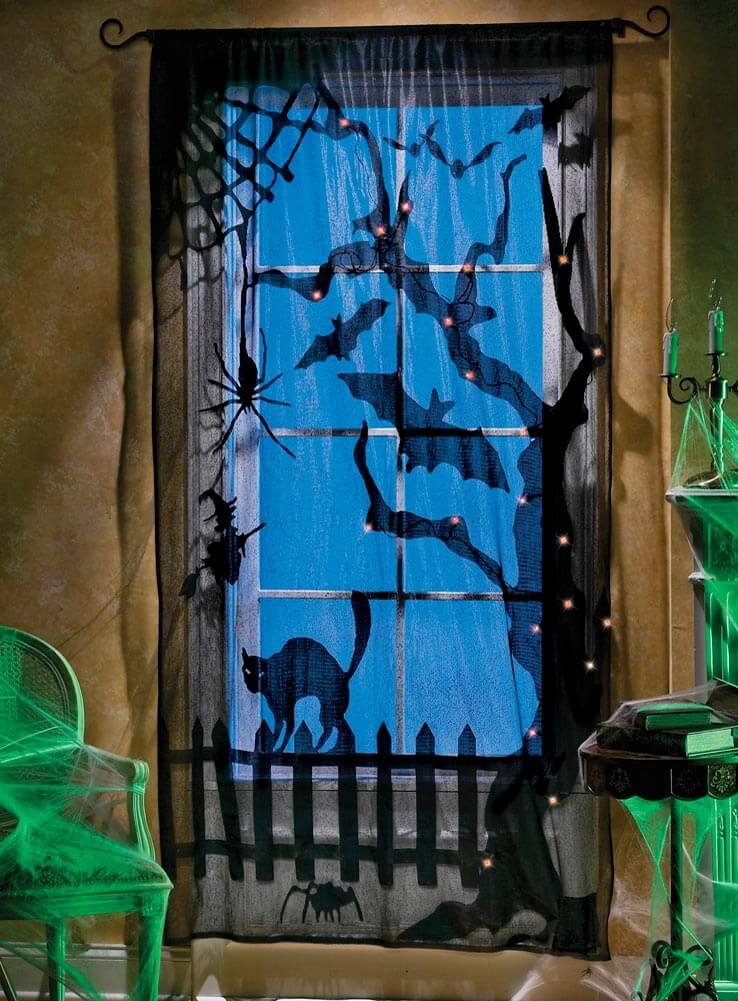 This is one of our favorite indoor Halloween decoration ideas. The curtain is exuding terrifying vibes and the green elements are making it look spookier.
A Ghost Town in a Mason Jar: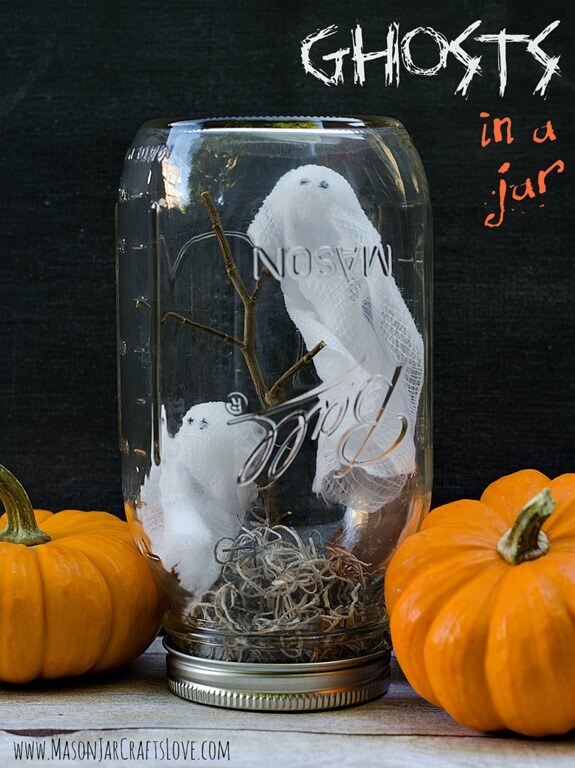 An entire ghost town is fitted in this mason jar. And it looks no less than a diorama seen in the museum. You just have to surround the mason jar with pumpkins and you're sorted.
A Spooky Chandelier: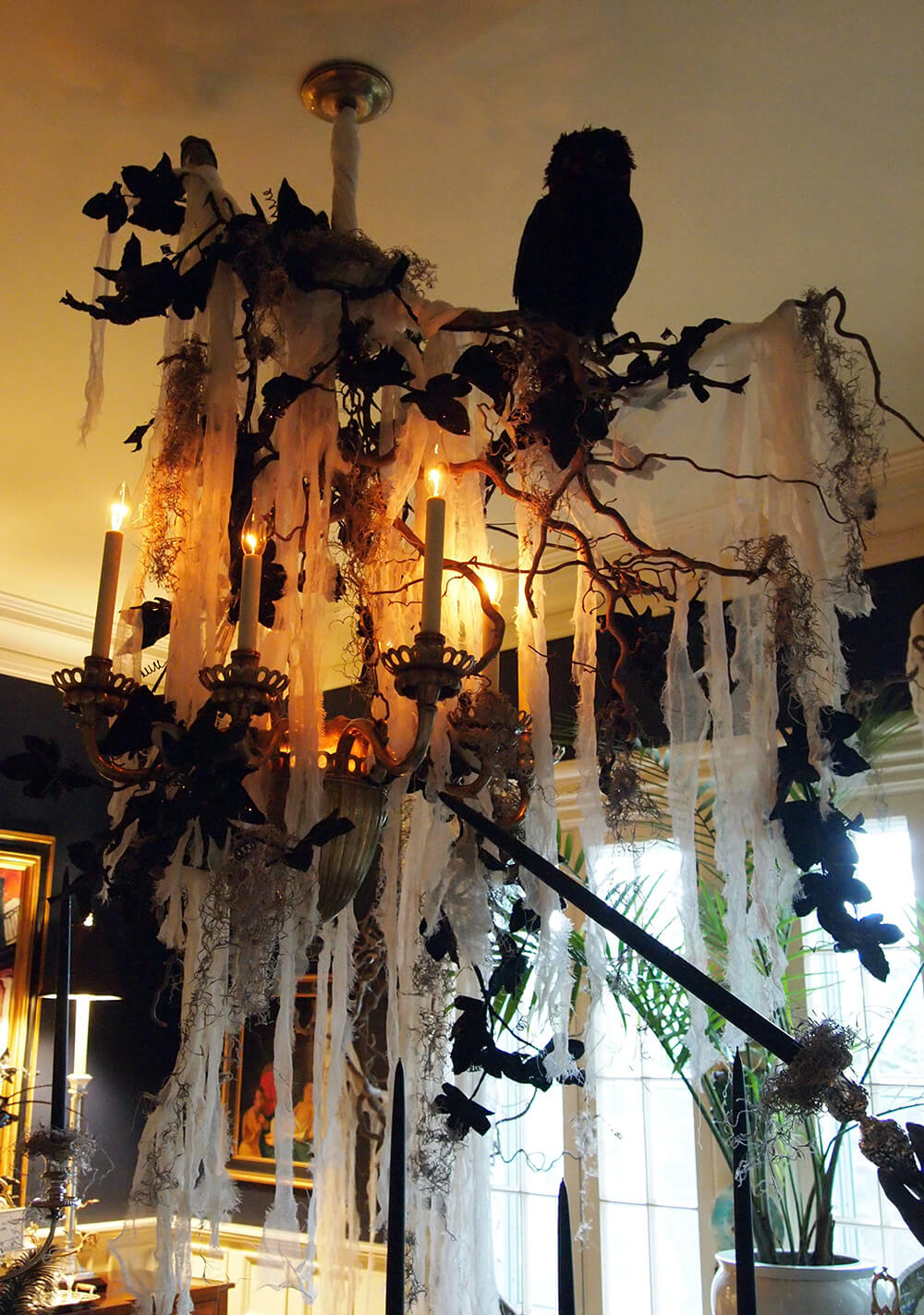 This kitschy Halloween chandelier can be created easily with a gauze like fabric and a few hair raising decoration objects like stuffed crows, and witches' broomstick.
A Scary Kitchen: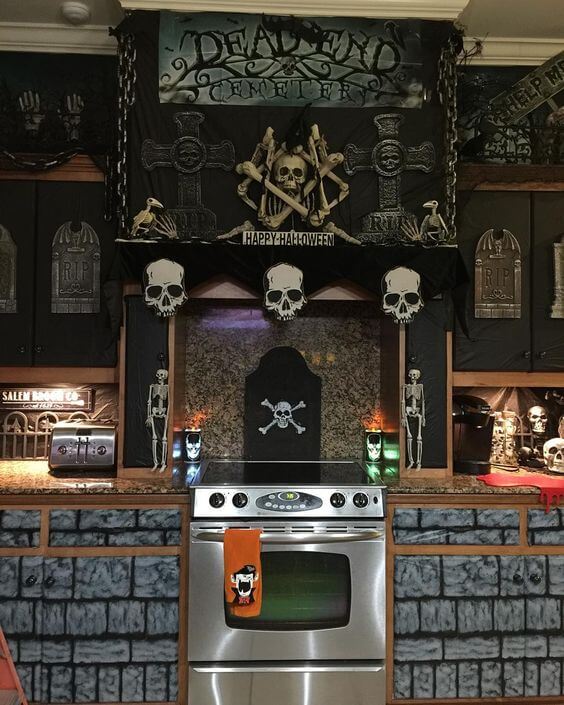 Now this is the scariest kitchen we've come across. We wonder anyone will feel comfortable enough to cook in this kitchen.
Halloween Wall Art: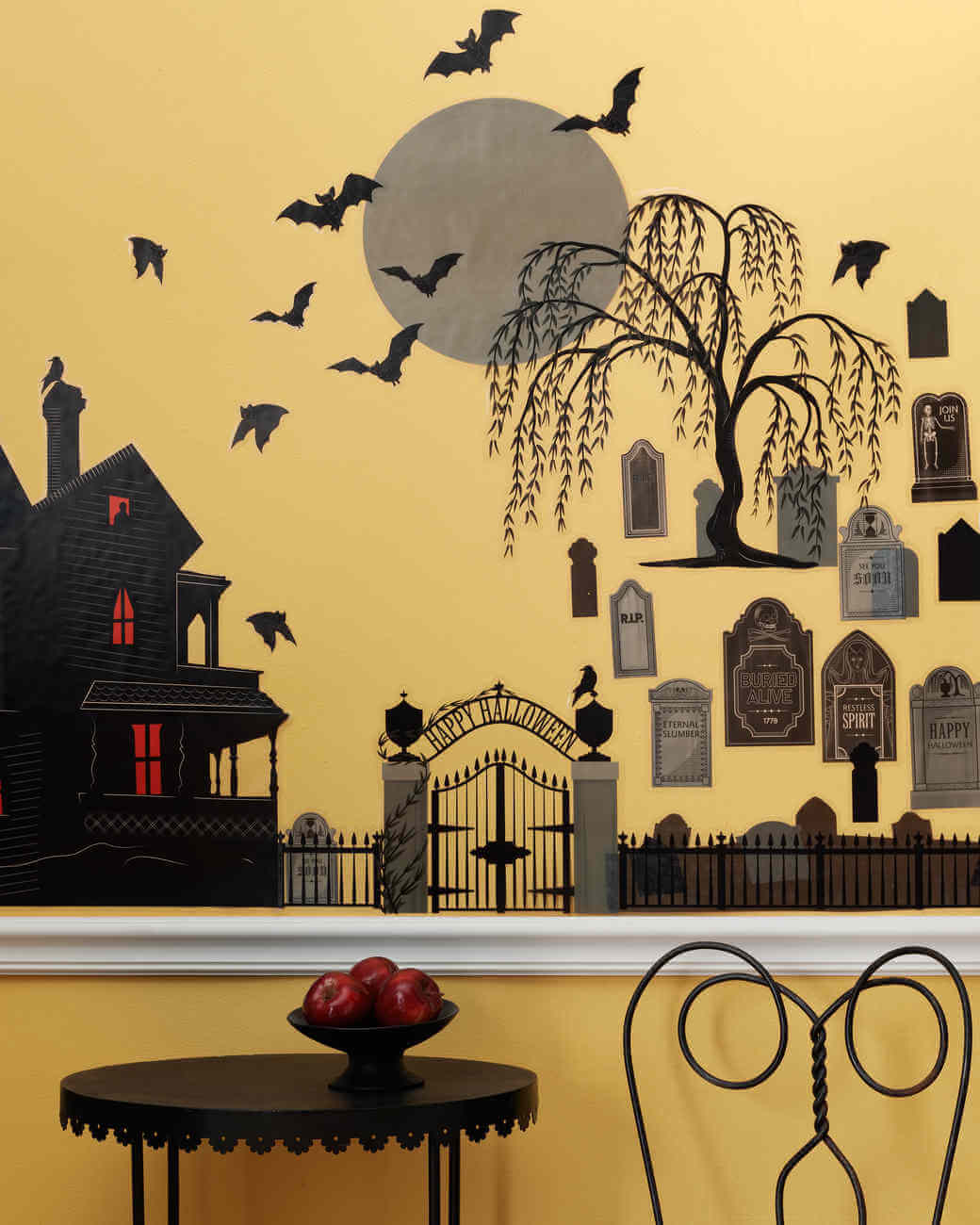 This is one of the most unique Indoor Halloween decoration ideas in our opinion. You need to transform your wall into a crypt keepers playground with a graveyard, bats, crows and spooky trees.
The Scary Bride:

This is definitely one of the most hair raising indoor Halloween decoration ideas in our opinion. At first glance, everyone will spook out.
Add Glitz To Your Décor: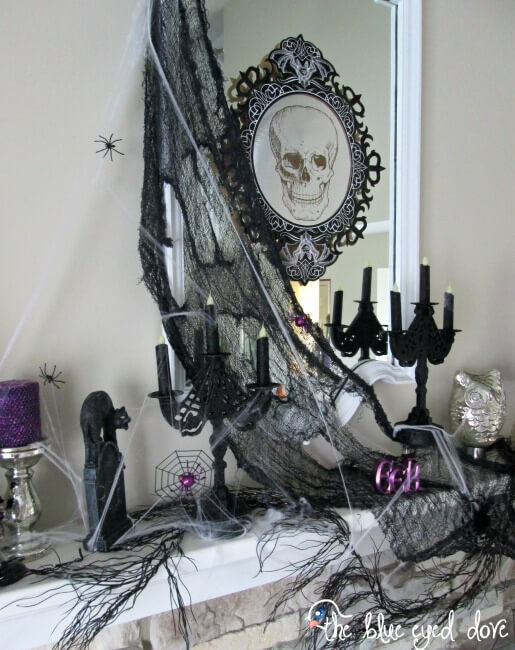 To give a glamorous look to your house, incorporate a few glittery purple or orange elements to your standard black décor. It will look beautiful!
Skeleton From The Mirror: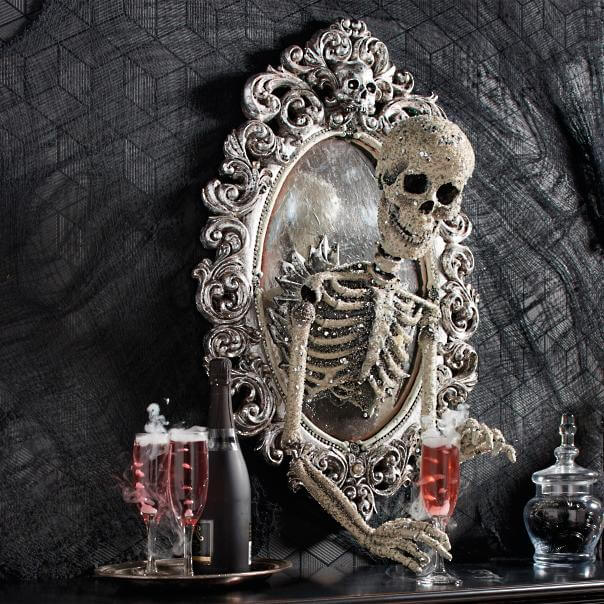 Take your Halloween décor to an entirely new dimension with this creepy skeleton fitted mirror. We love how rhinestones, pearls and beads are engraved in this skeleton.
The Unkind Ravens: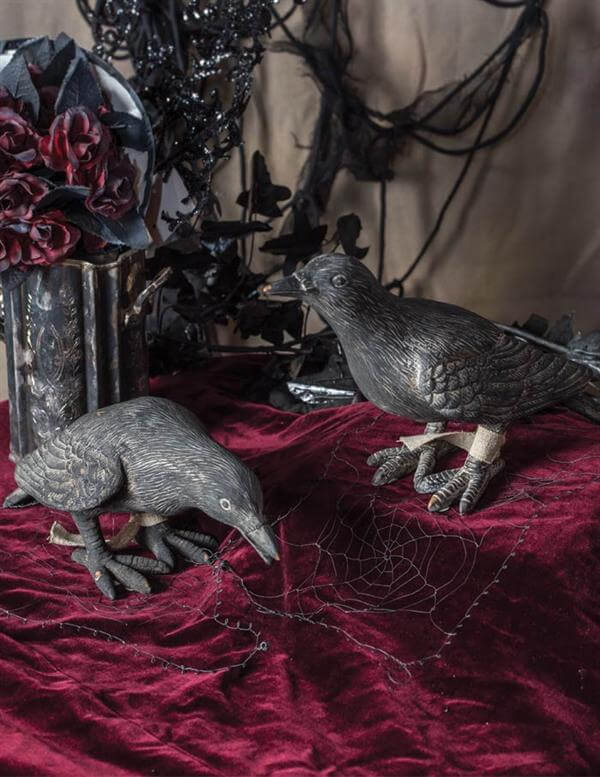 The ravens here are in no mood to forgive you. Instead, they're set to make their flight to deliver hexes and spells. Or are they running to the Wall to meet the Night King.
Jack-O-Lantern Chandelier: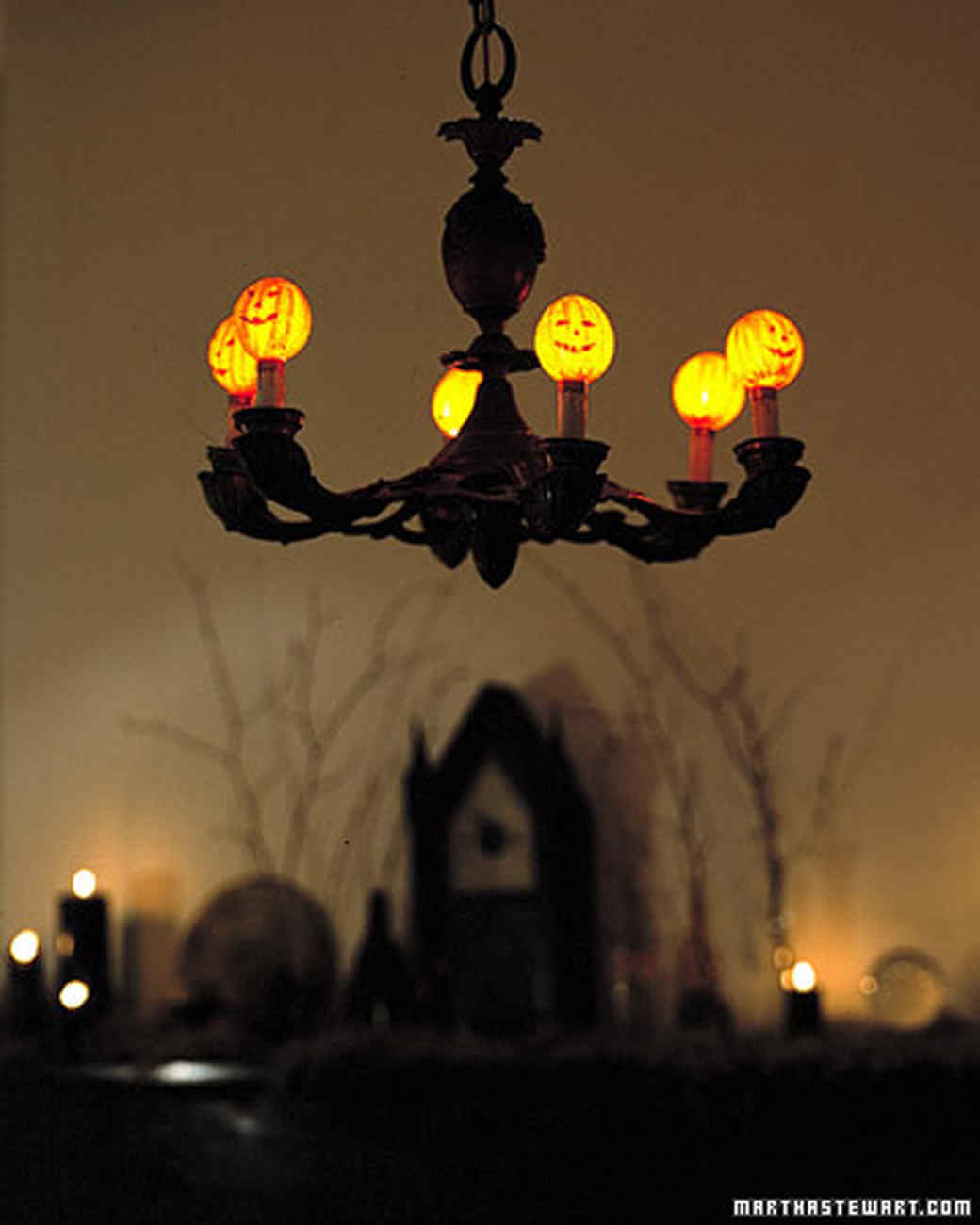 You all will be pretty surprised to know that this Jack-o-Lantern chandelier is made using papier mache. You can make it yourself if you're into craft and handmade Halloween decorations.
Spider Taper Candles: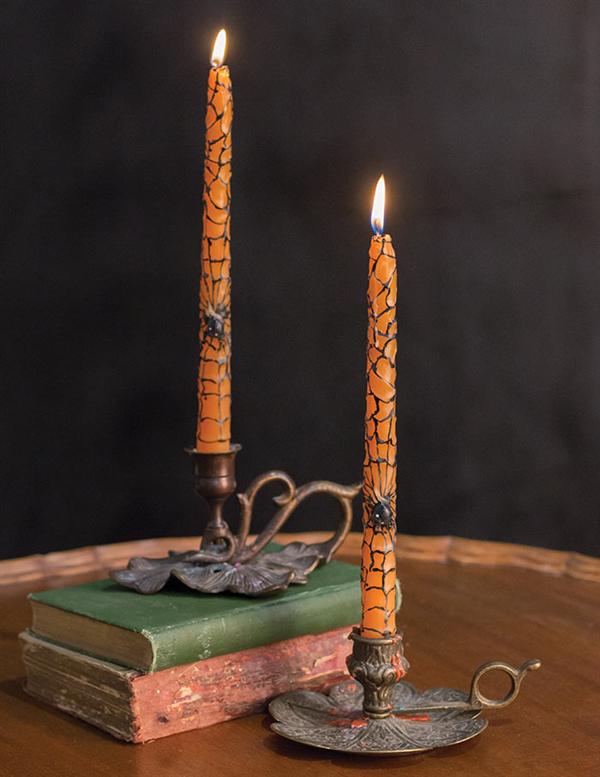 These are the most distinctive looking candles in our opinion, totally fitting for Halloween. Even the color combination is absolutely amazing. Just ensure that the candle stands are also vintage-y, as shown in the picture.
Black And White Pumpkins: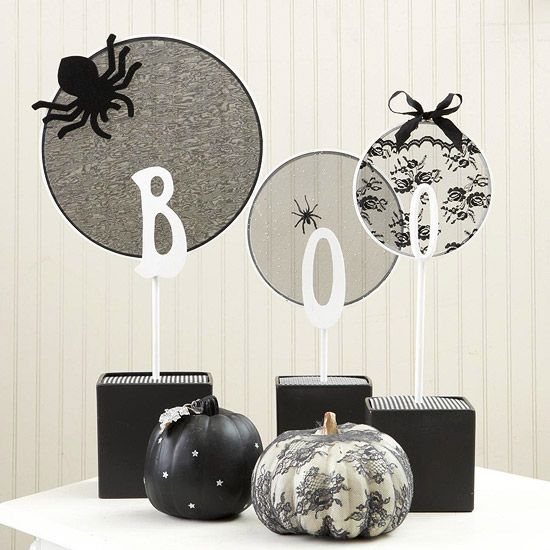 If you detest going over the top for Halloween, you can opt for this subtle, but beautiful Halloween decoration. The entire setting looks gorgeous.
Orange And Black: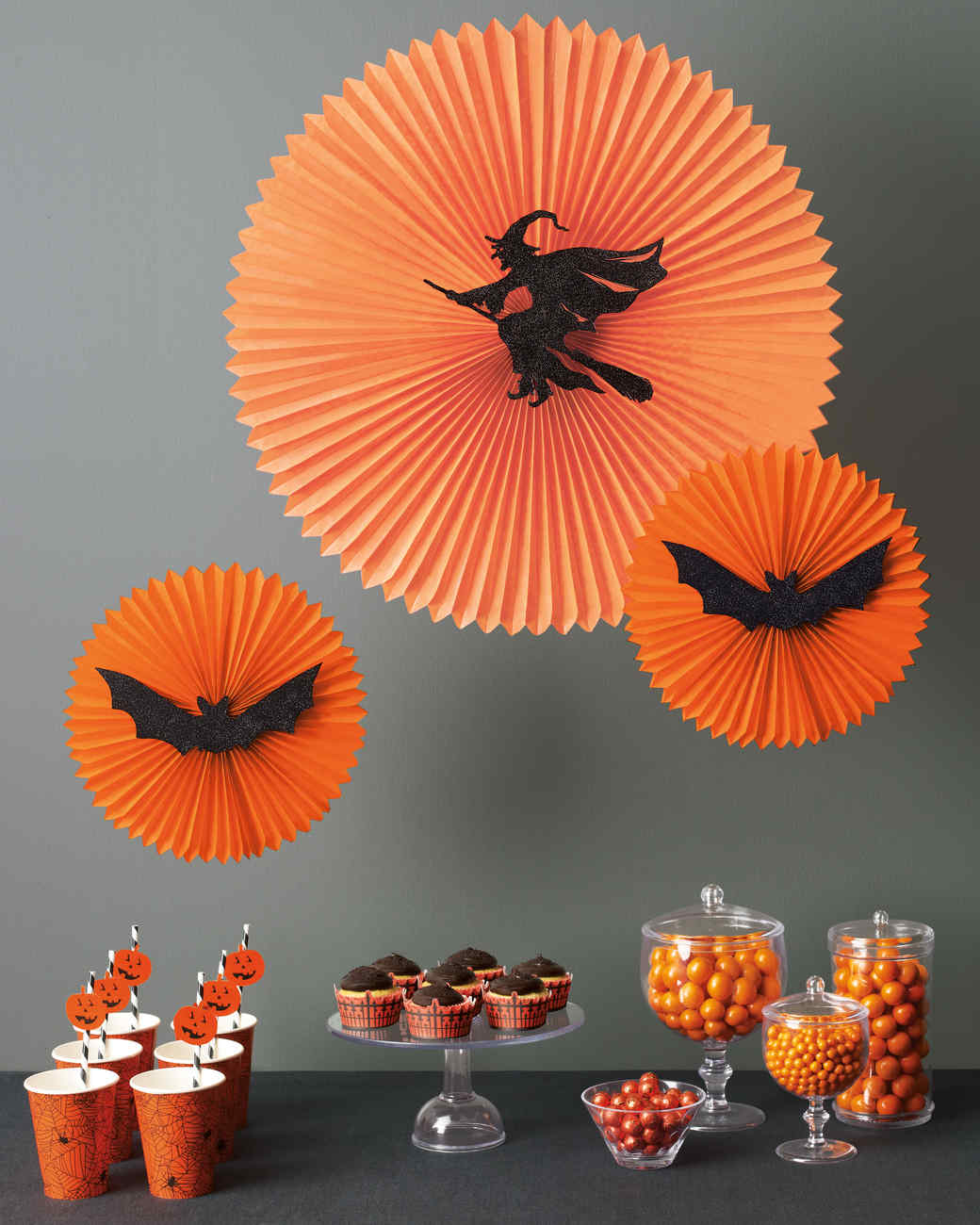 We've got you sorted for the dining decoration as well. Since black and orange are primary colors used for Halloween, this hanging decoration, complete with witch embellishments and glittery bats will blend well with your décor.
Salem Witch: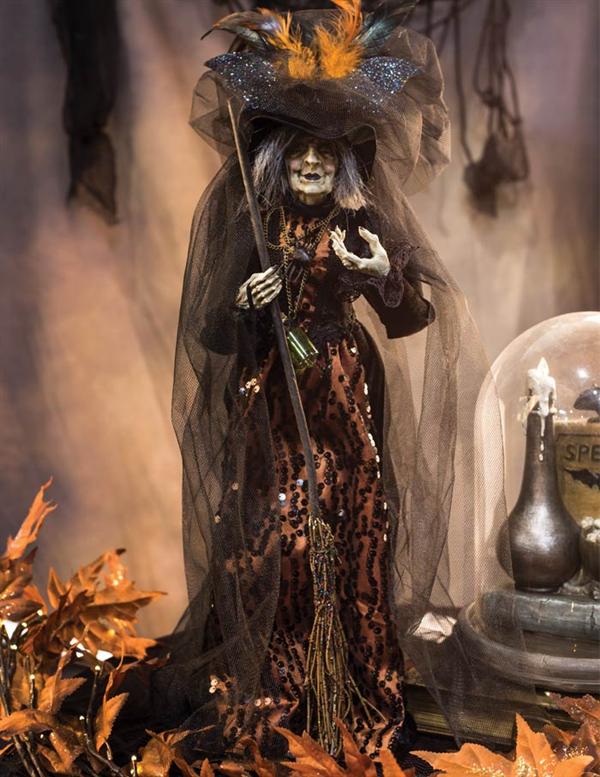 This witch is all set for a flight in the full moon light of the Halloween. She'll have fun with her other friends like ghosts, mummies and vampires for a day and will retire to her residence.
Gothic Lanterns: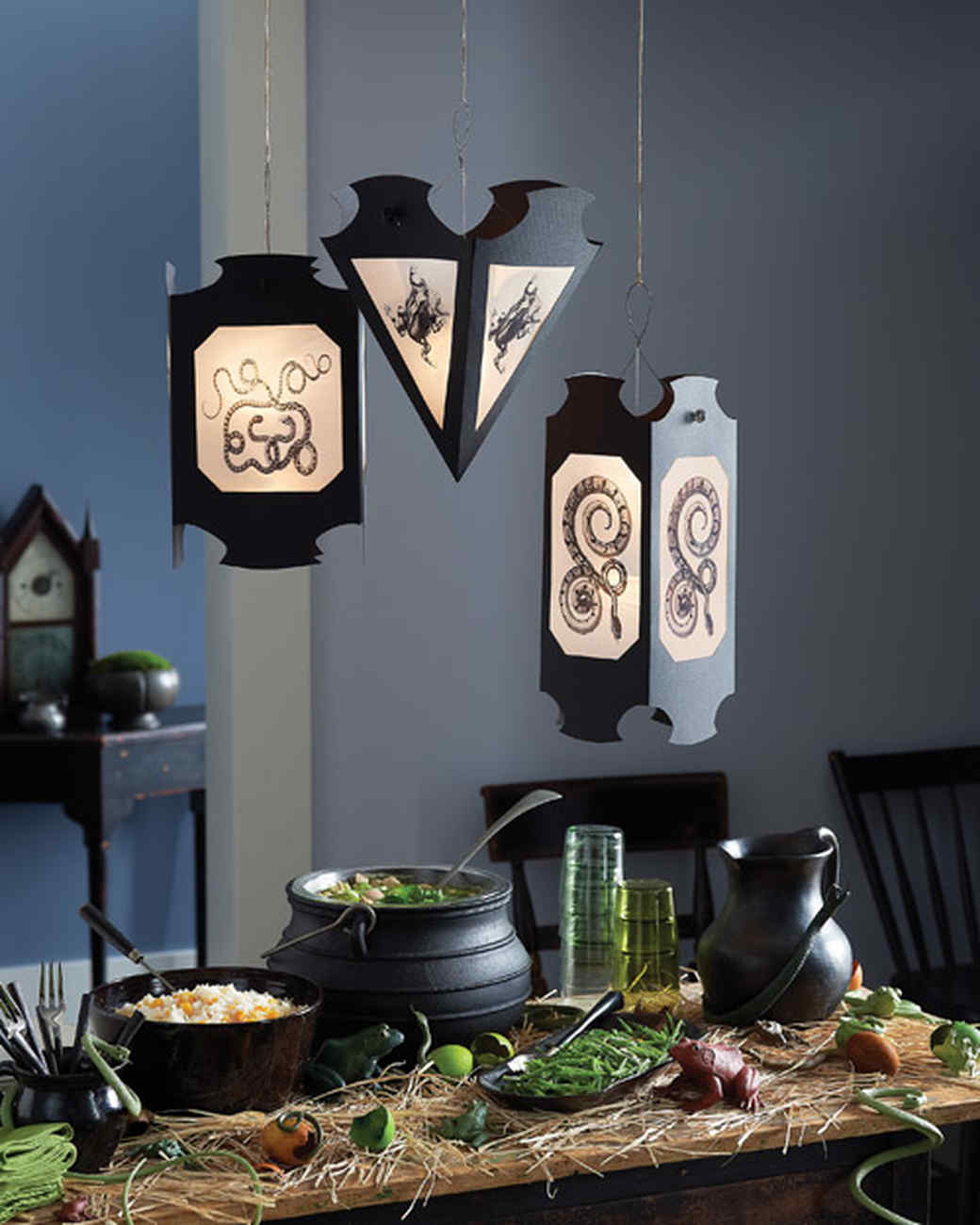 Hang these gothic lanterns over your buffet table to spread spooky, ominous vibes. The table setting has also been done amazingly. So don't forget to throw in a few faux snakes here and there on the dinner table.
Crows On The Branch: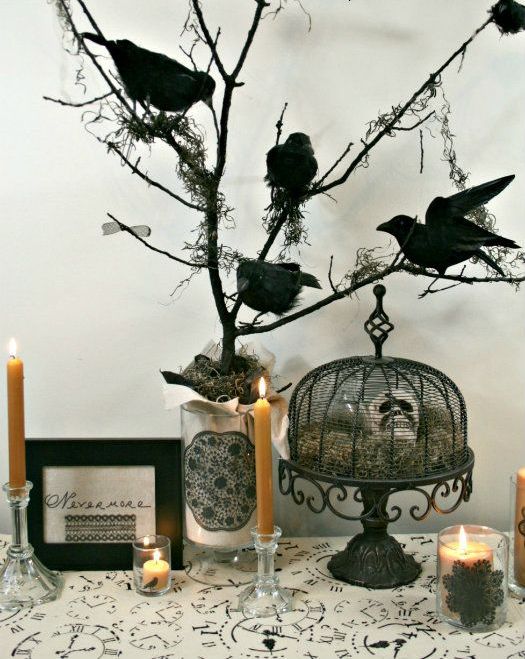 You can create an eerie atmosphere by placing a branch nestled with faux crows. The other elements like skulls and candles will only add to the décor.
A Musty Décor: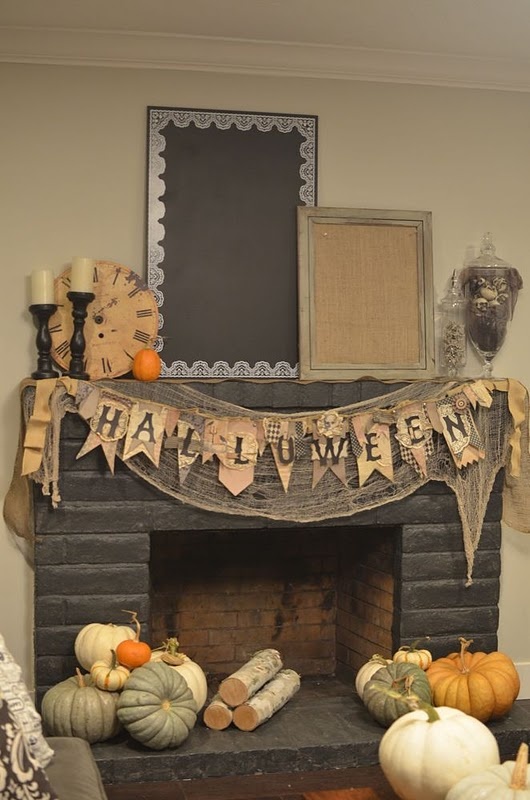 This décor looks musty and that's exactly what it wants to create. You can even use faux pumpkins for this décor.
Hocus Pocus Broom: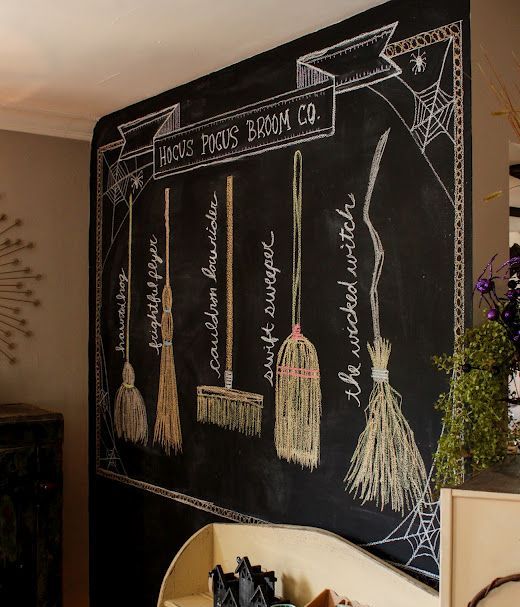 Another unique and beautiful Halloween décor in our opinion.
Trick Or Treat: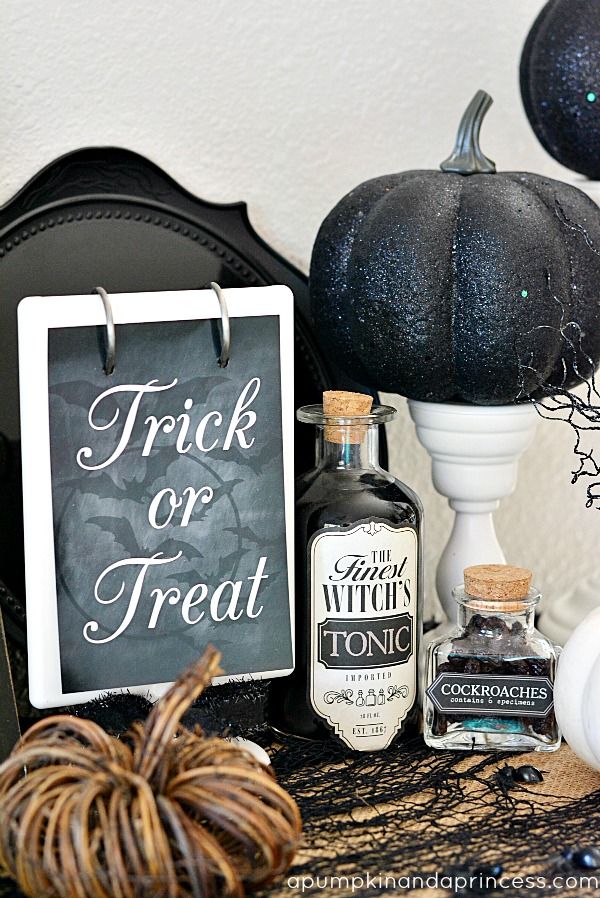 We wonder which child would like to be treated with cockroaches. Just hope they're only for decoration purposes. Or else, the children are up for a huge surprise.
Faux Crows: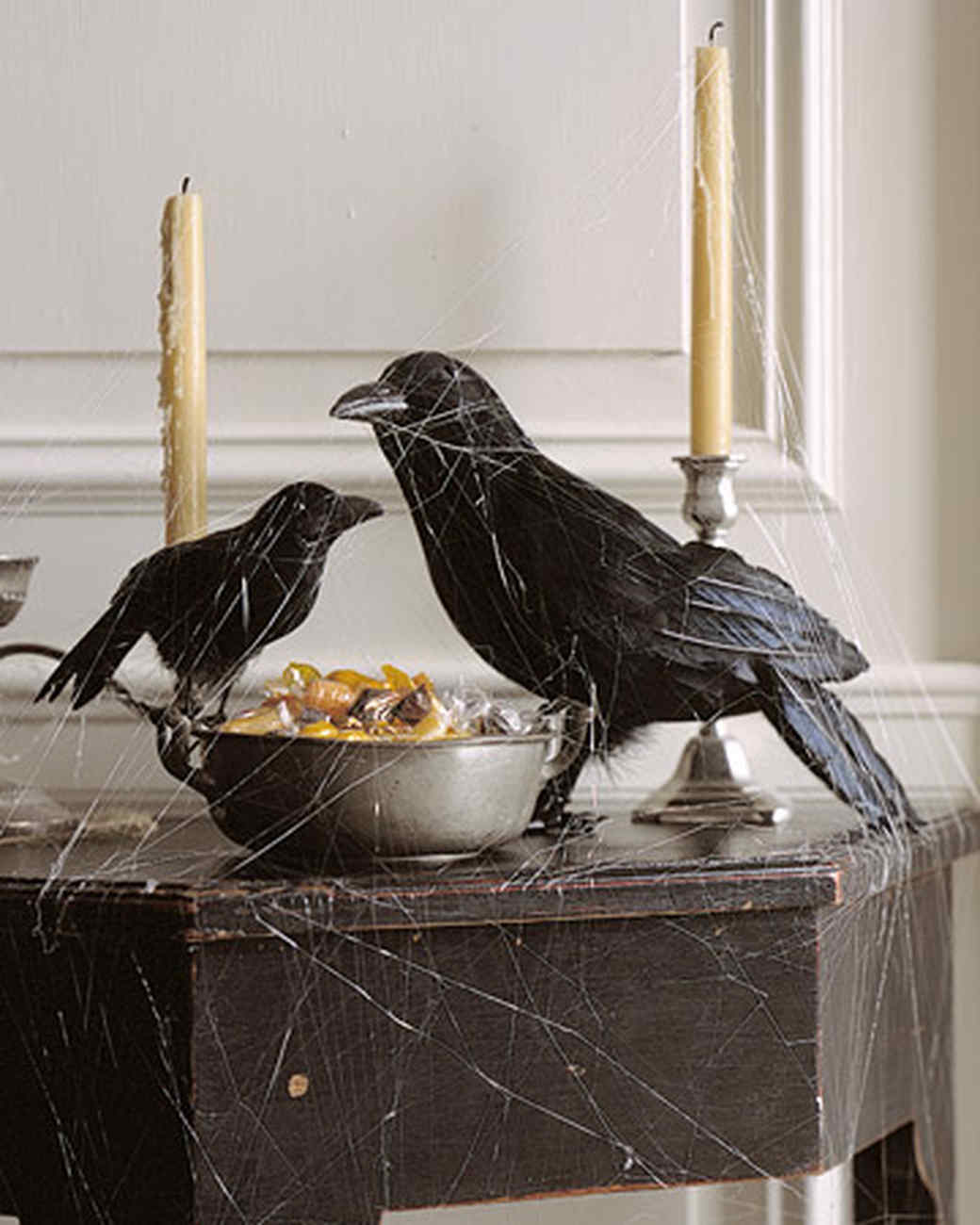 Now this looks creepy, seriously very creepy. The crows no way look artificial. And just FYI, the ancient and dusty look can be recreated by sticking cobwebs strategically to the 'crows'.
We hope you liked our compilation of indoor Halloween decoration ideas. If you have any more to share, leave us a comment below.