Halloween is all about going wacky with the décor. But sadly, people miss out the outdoors while decking their house for the holidays. We don't blame them! After all, Halloween can be really tiring with all the costume planning, cooking, and decoration. So if you're looking for some inspiration to turn your outdoor into a spooky landscape, look no further. Below we have gathered exquisite outdoor Halloween decoration ideas for you.
You May Also Like To Read:
Top 30 Outdoor Halloween Decoration Ideas
A Classic Idea: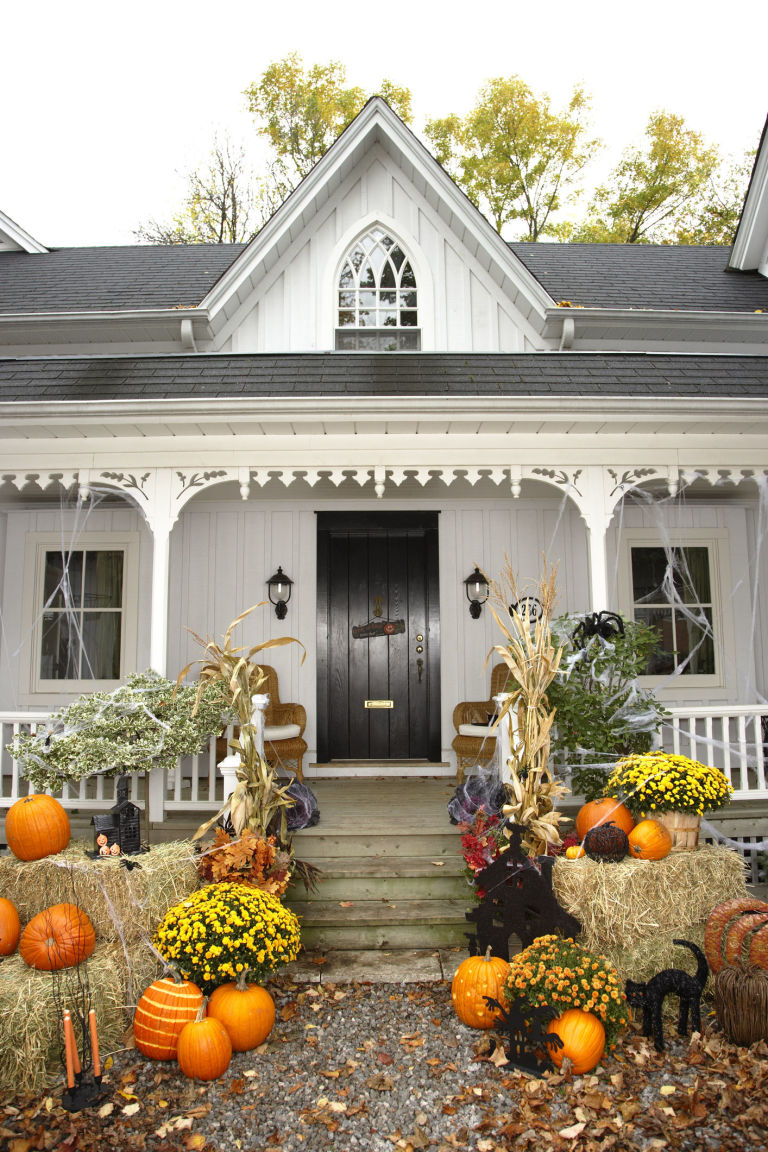 Here's a perfect example of a classic outdoor Halloween decoration. The porch features hay bales, dried corn stalk along the steps, fake spider web, faux cat and of course, pumpkins.
Pumpkin Planters: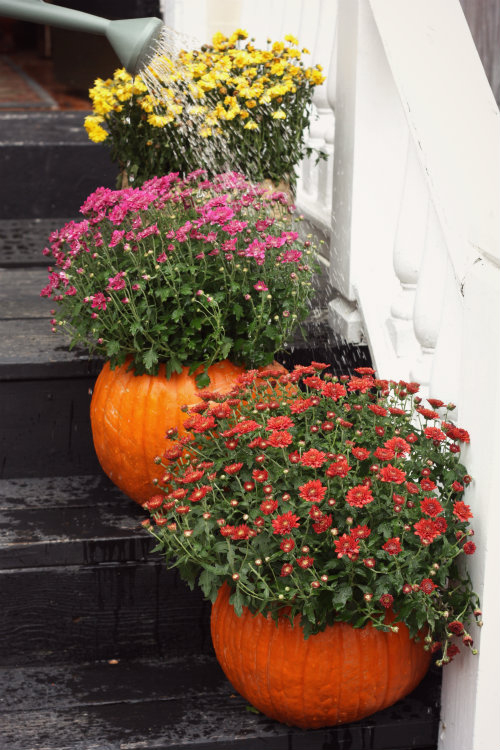 You don't have to turn all the oversized pumpkins into jack-o-lanterns. You can keep a few aside for these beautiful planters too. Place them on the stairs and see a wide grin on your guests' faces.
Twig Pumpkin: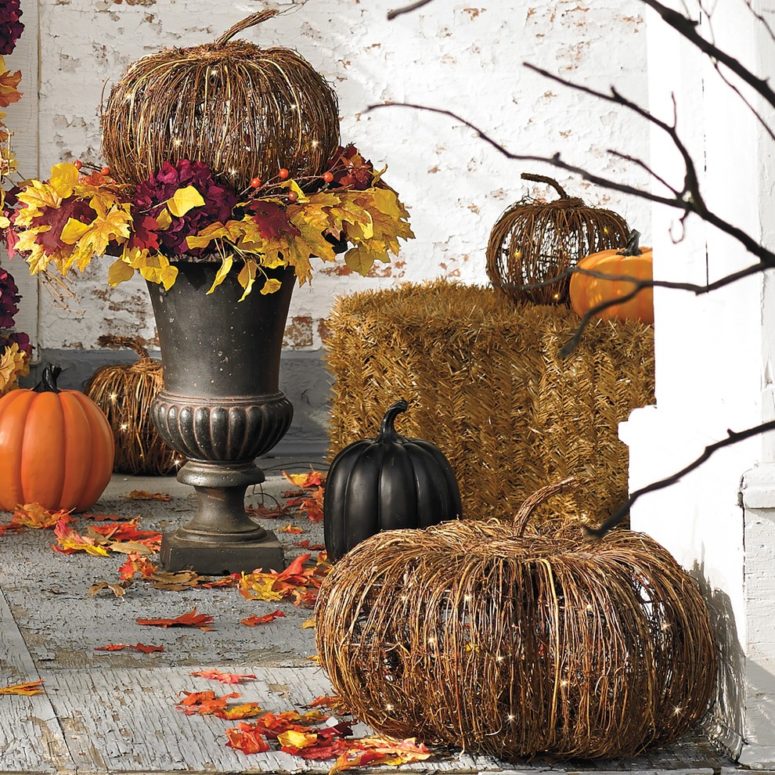 Now that's an unusual take on the pumpkins. These large pumpkins are basically made using twigs. And they are some regular black and orange ones too.
Spooky Skeleton Wreath: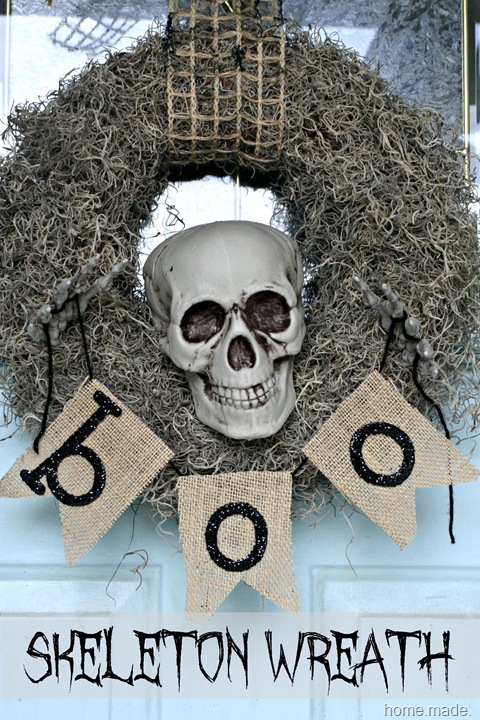 Give your typical Halloween wreath a scary touch by poking a skeleton head in the middle. You wouldn't even have to say 'boo' to scare people. The wreath will take care of that.
Honeycomb Ball For Porch Decoration: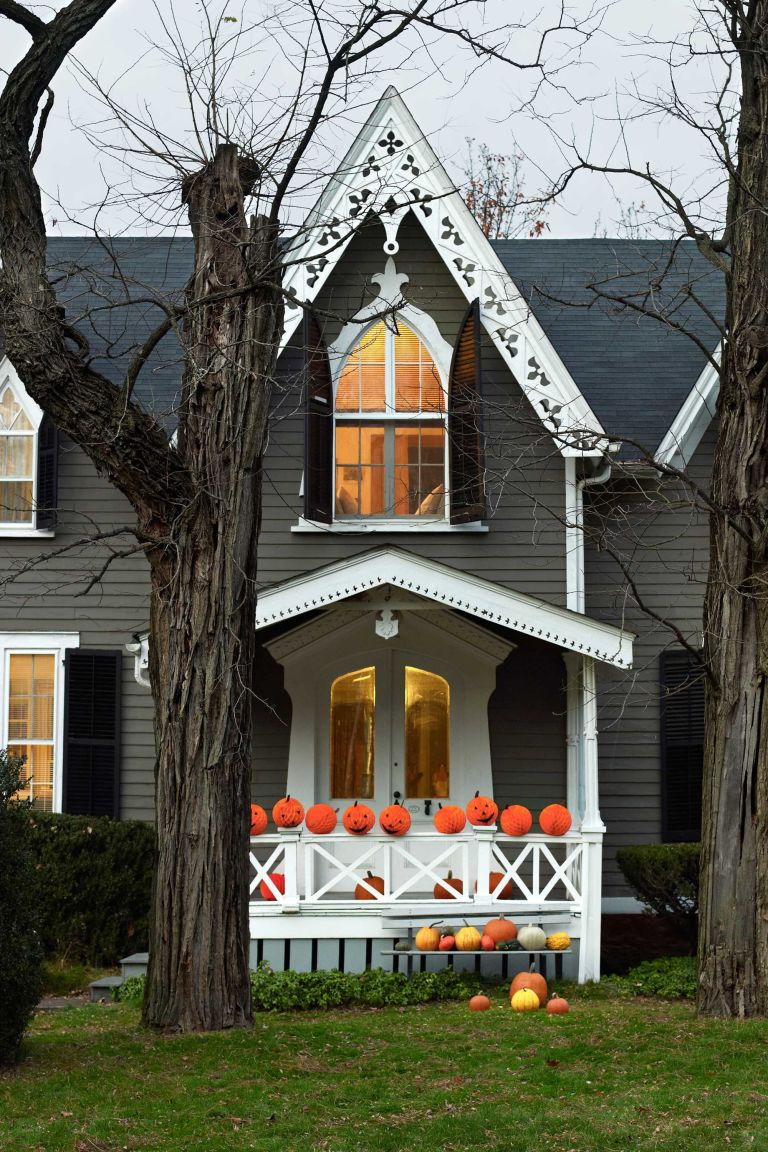 We've already shared with you how amazing orange honeycomb balls look when presented as Jack o Lantern. You can see the same in this pictures. It features a front porch lined with honeycomb jack or lantern.
A Spooky Pumpkin Décor: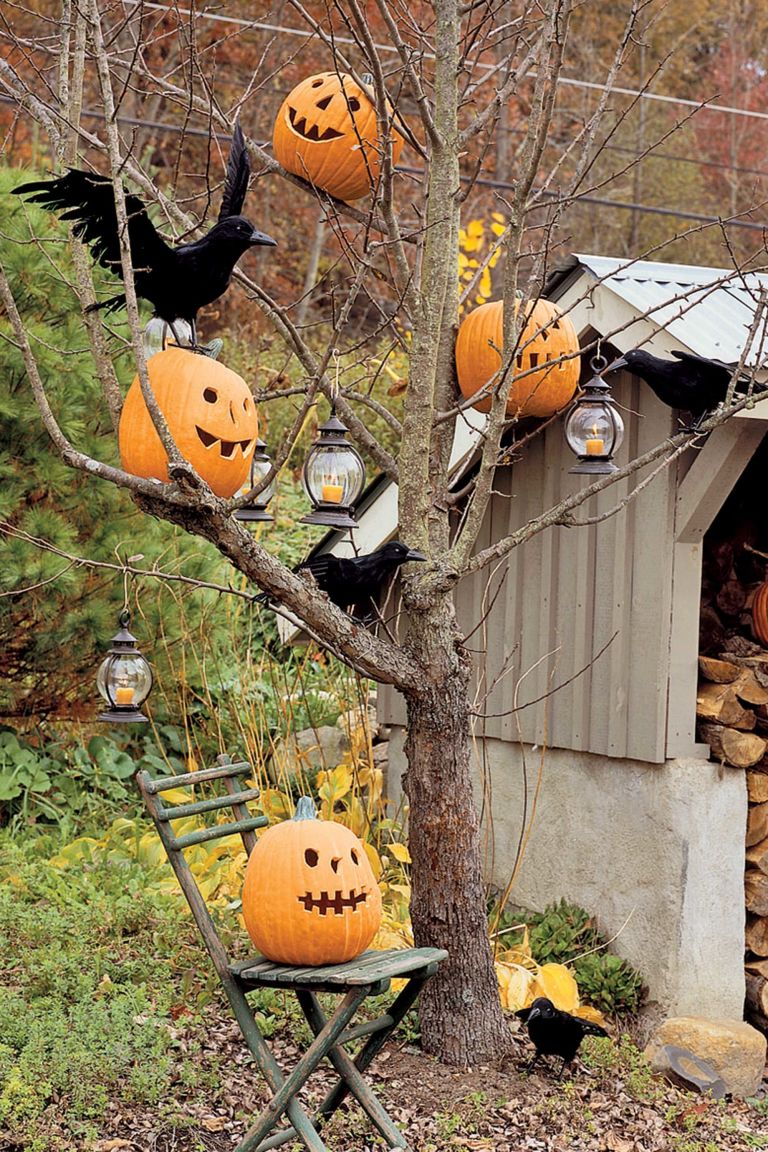 This one looks pretty spooky, especially because the jack o lanterns hanging on a barren tree. And did you notice the crows? Don't worry, they are artificial crows.
A Cauldron: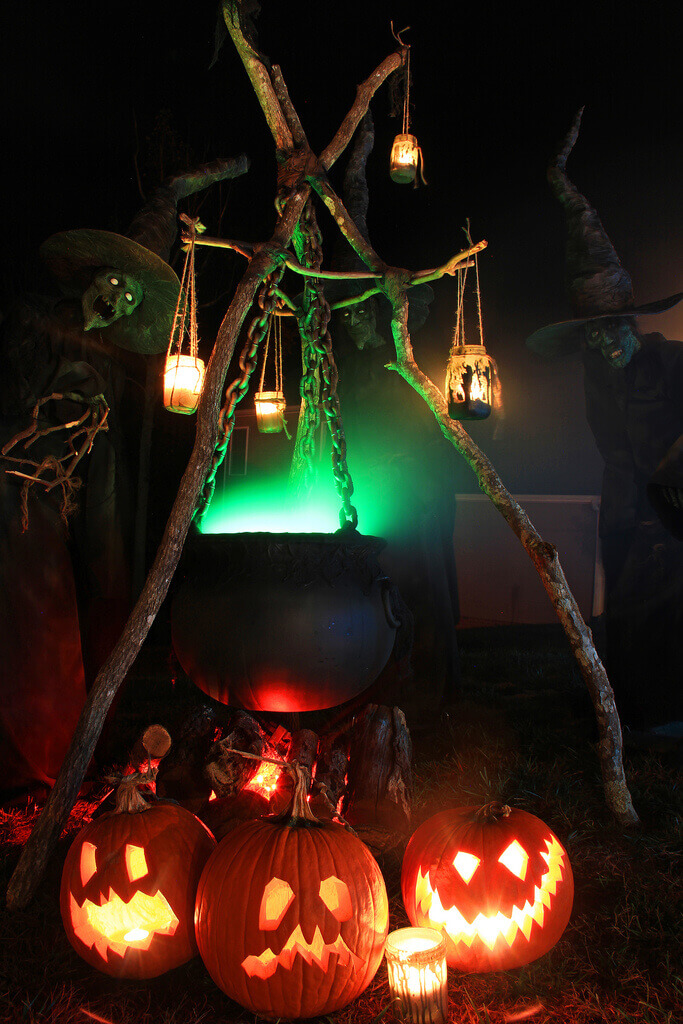 Now this is really creepy and unusual. We bet no one would expect that you would do such an elaborate decoration for Halloween.
Mason Jar Firefly Lanterns: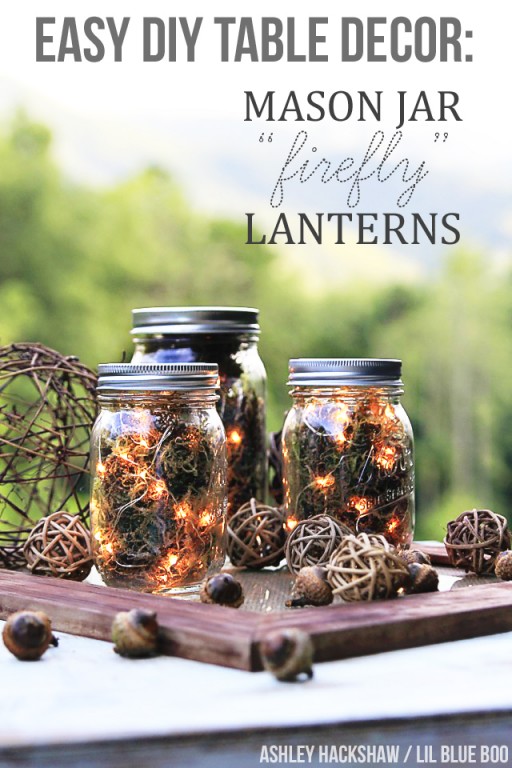 Illuminate the Halloween night with these glowing mason jars. The rustic twig balls are adding a perfect effect.
Front Porch Mummies: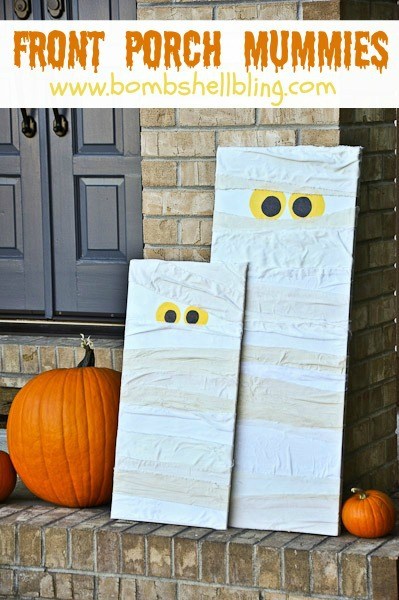 We're head over heels in love with this cardboard mummies. It will make a fun activity to do with your child this Halloween.
Decorate The Door With Twig Wreath: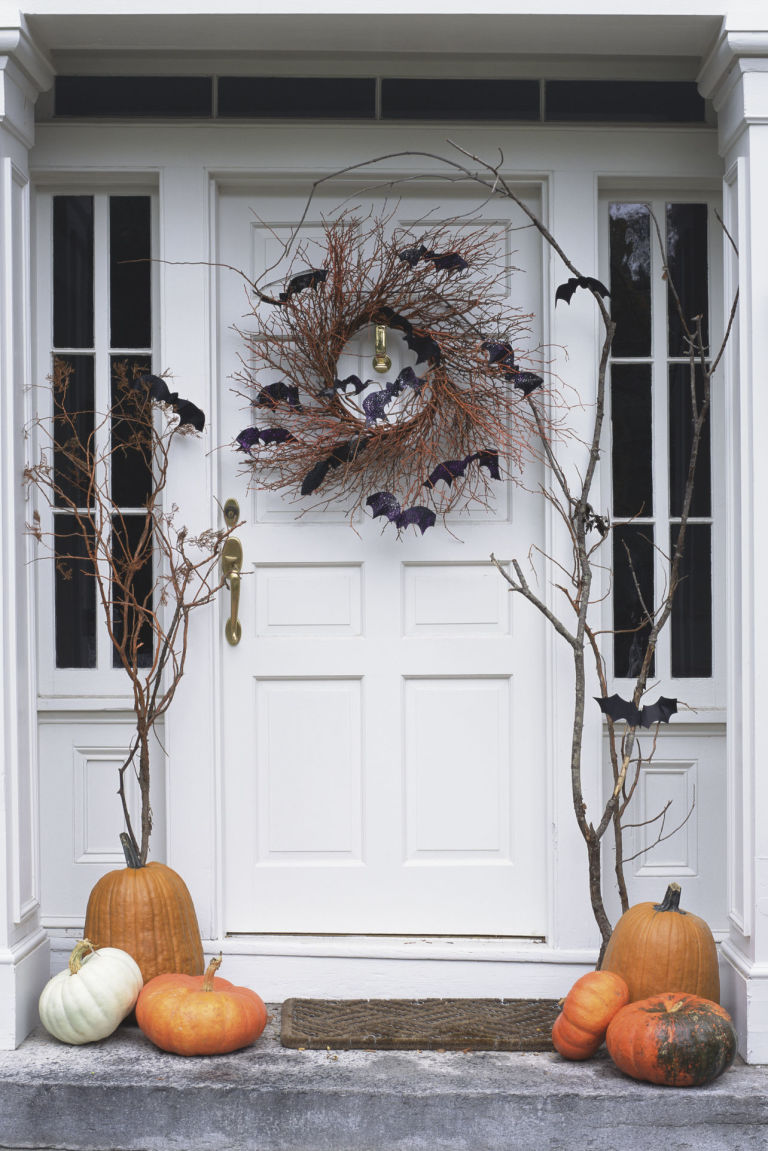 It just cannot get easier and spookier than this. You just need to add some faux bats to a twig wreath and place it on display. It is sure to freak out the trick-or-treaters.
Black Pumpkins: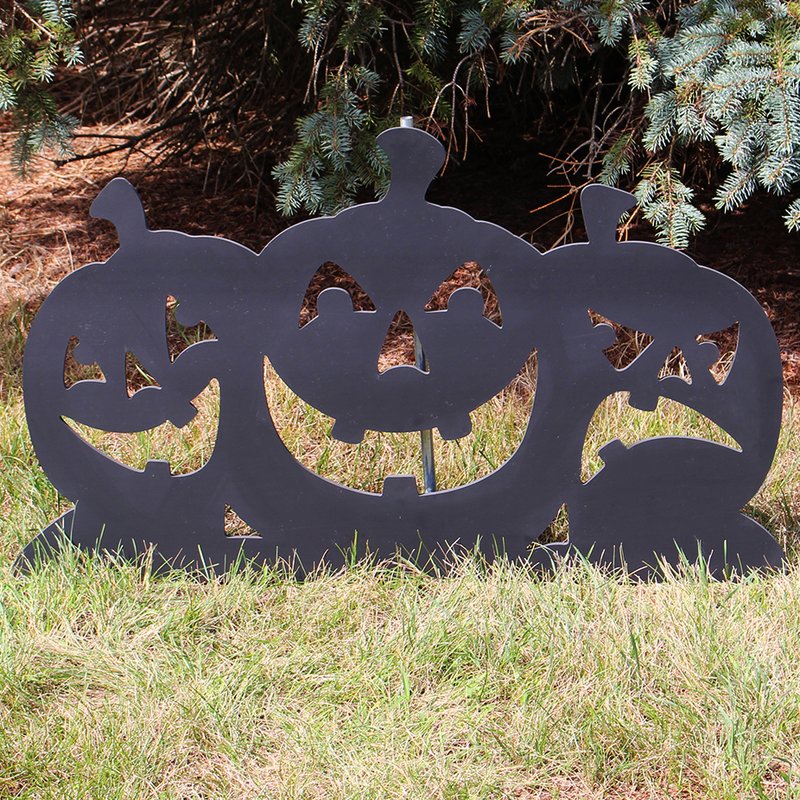 If you're tired of the same old jack o lanterns, you can make use of these black pumpkin silhouette signs. You can either place this sign in your yard or on the porch for a spooky effect.
Cut Out Of Witch: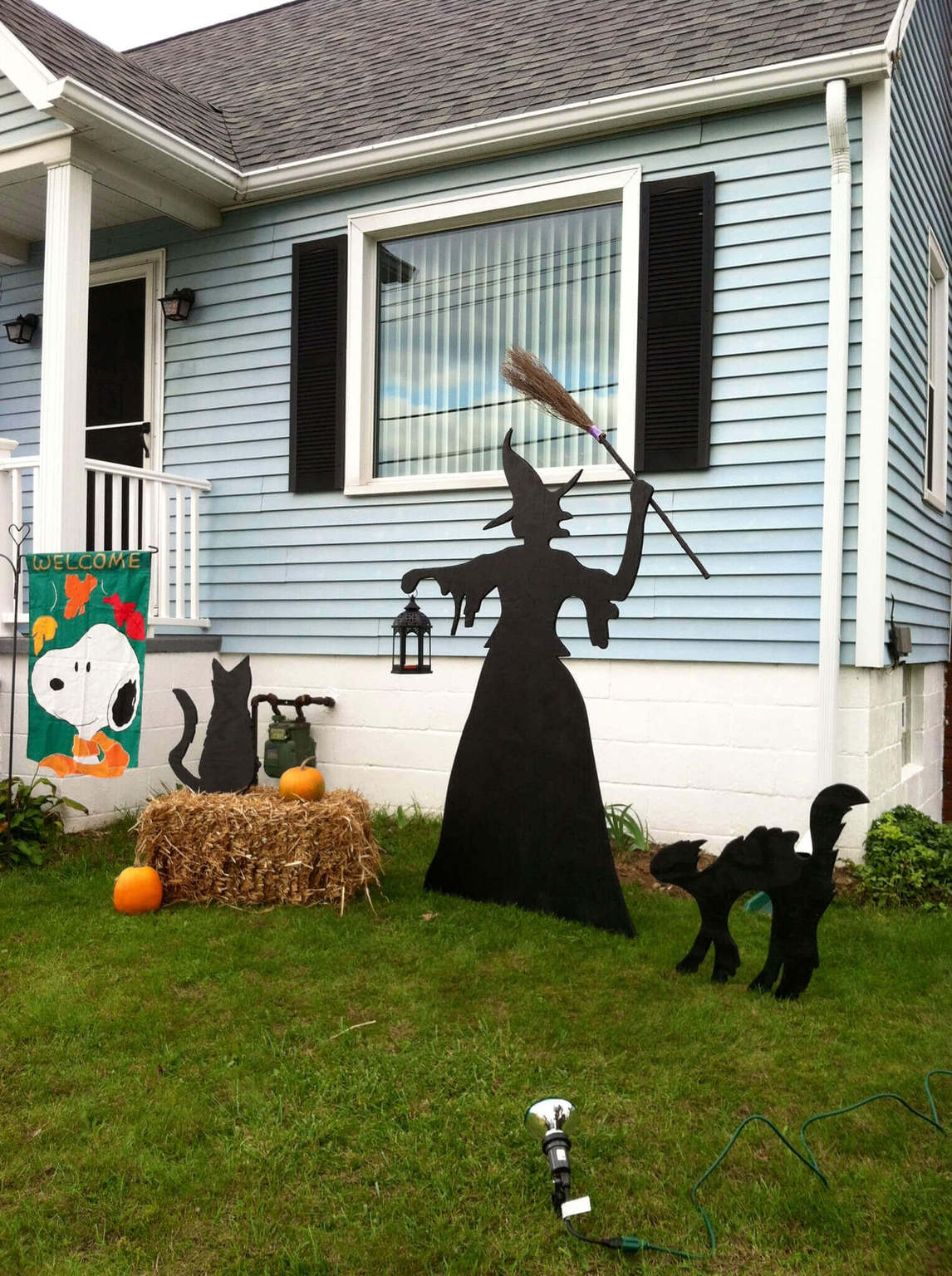 This outdoor Halloween decoration features cutouts of a witch and her favorite brat cat. We can see a cut out of another cat here. And pumpkins are also placed for some effect.
Inflatable Halloween Decoration: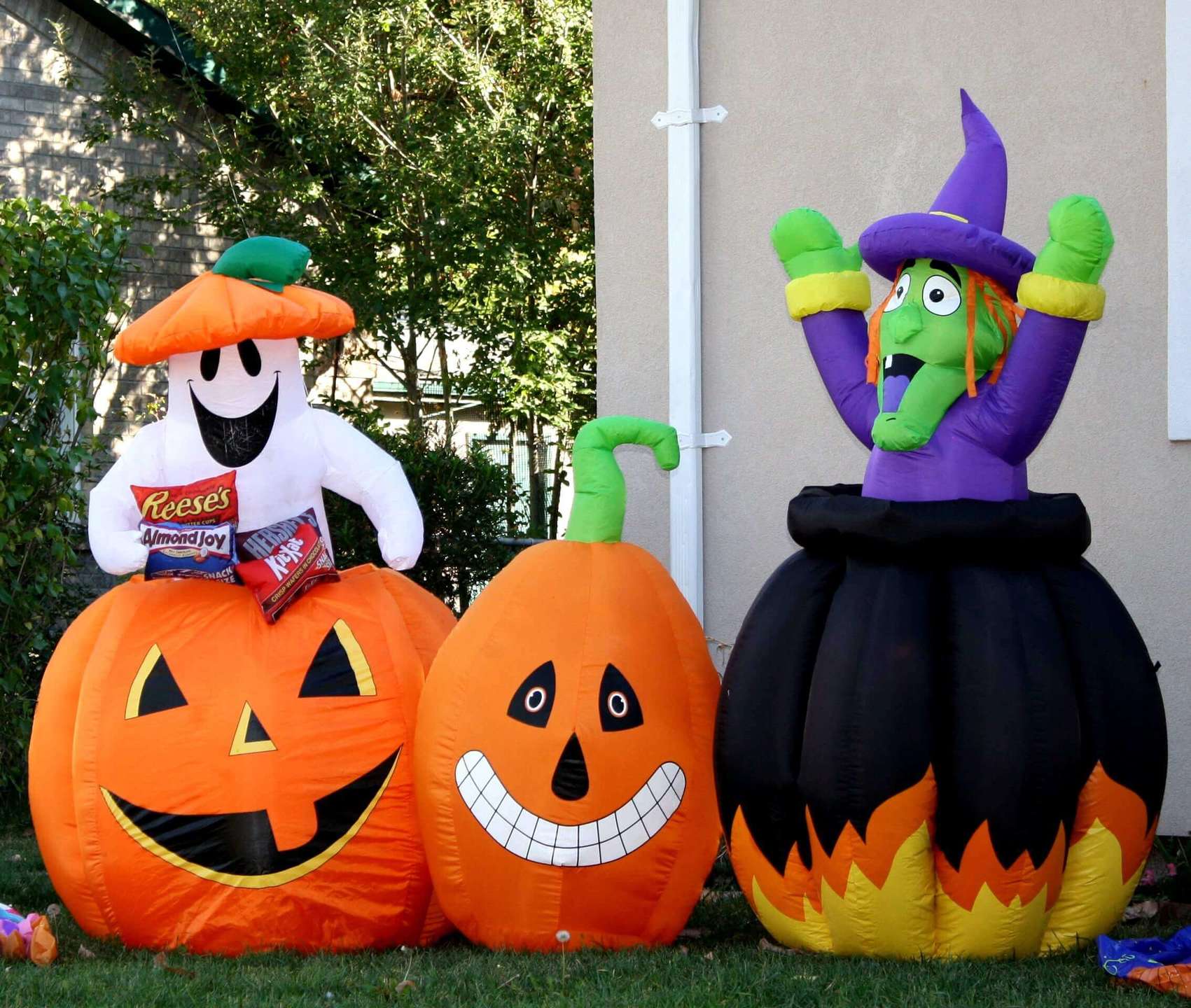 If you want to keep it understated and cool, you can opt for this fun inflatable Halloween decoration. We loved the ghost enjoying chocolates. And the wide grin on the pumpkin's face is definitely a welcome change.
Halloween Topiary: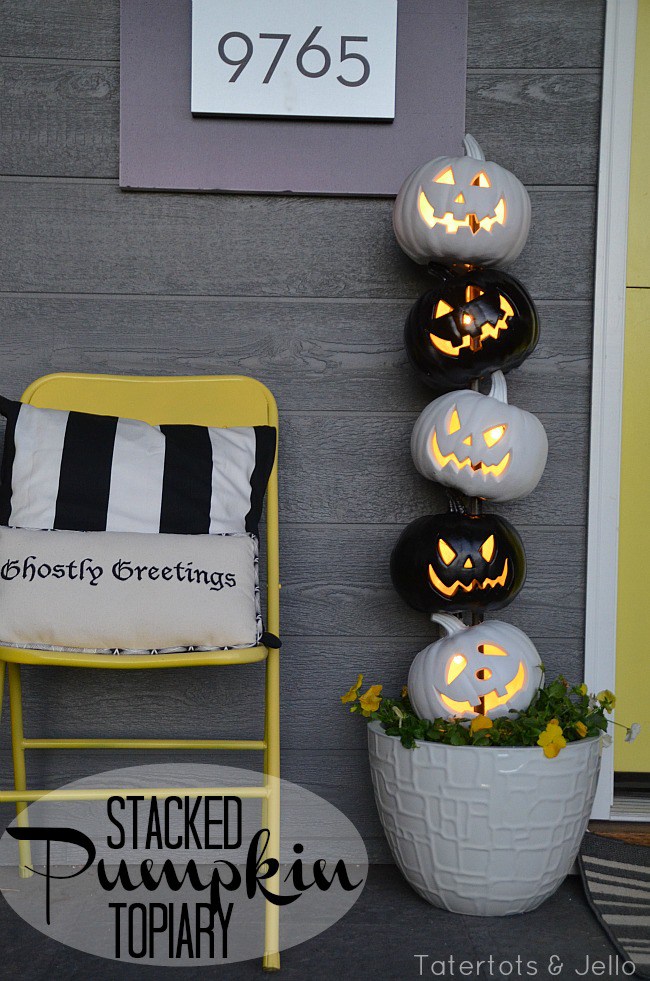 Stack black and white jack-o-lanterns alternatively on a planter for a quick Halloween outdoor decoration.
A Festive Décor: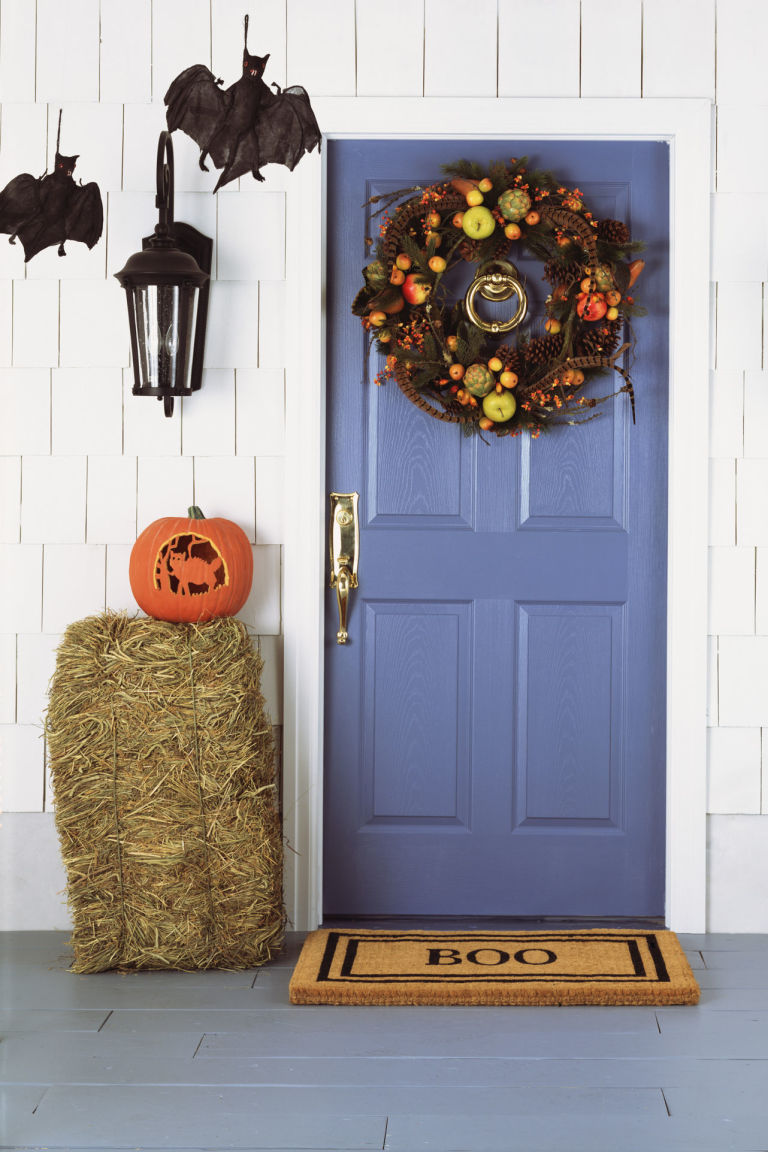 Make your porch a bit more festive with this idea. You just need to swap the regular doormat with a 'boo' doormat, place an apple laden wreath on the door, a bale of hay near the door and bats for added effect.
Put Some Pumpkins On Stairs: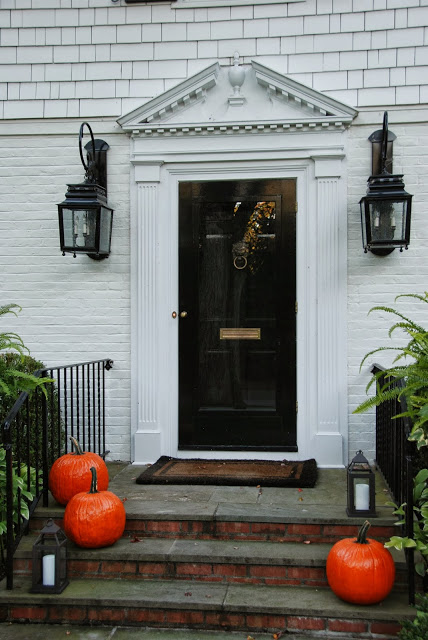 Another easy peasy outdoor Halloween decoration idea. Just place a few pumpkins on the stairs along with candles.
A Creepy: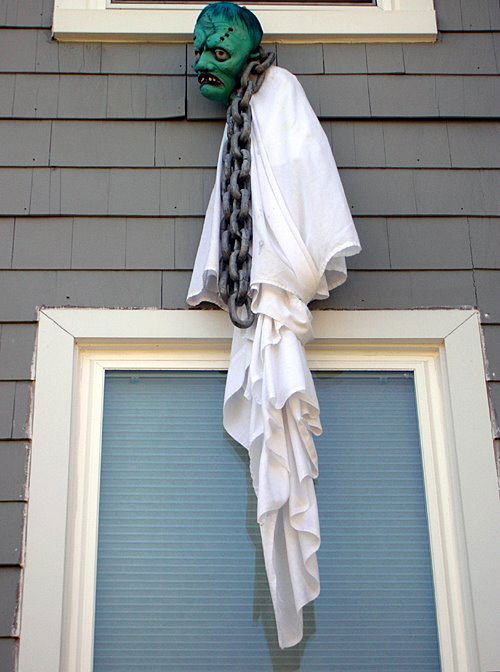 This one's creepy. Seriously creepy! It features a man who committed suicide or was murdered and has now turned into a ghost.
Painted Pinecones: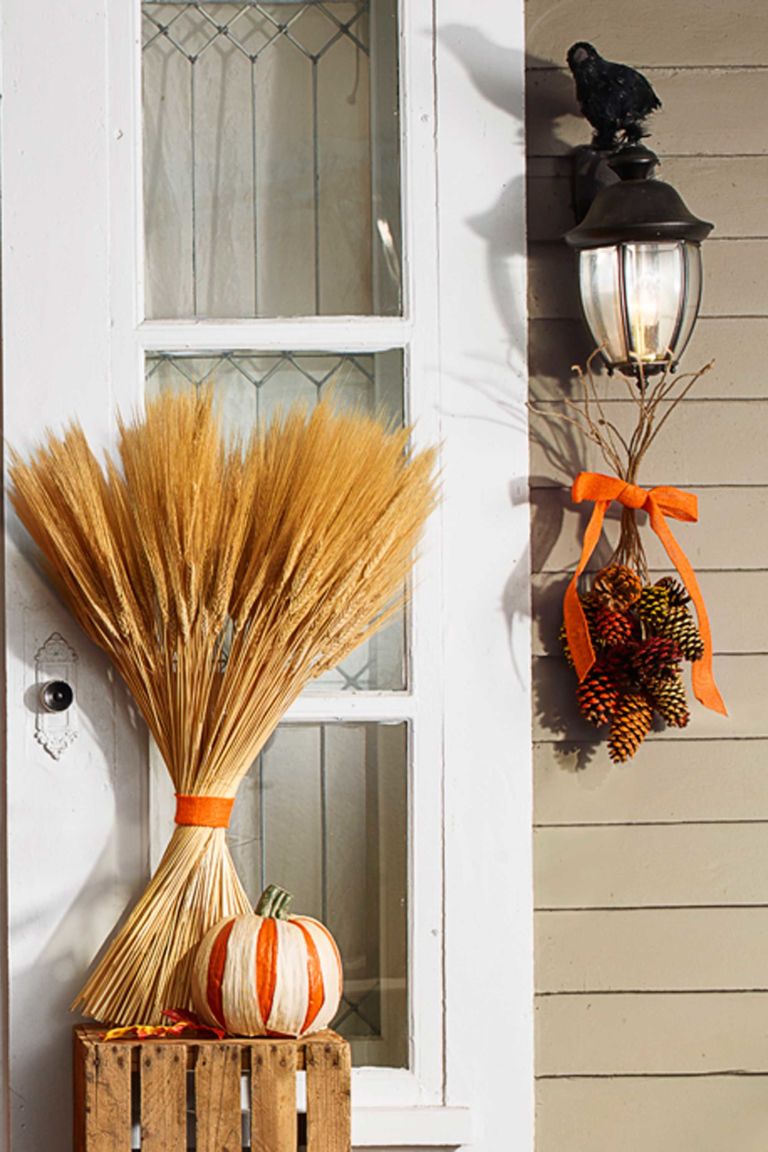 Instead of going for a wreath, you can hang painted pinecones to give a similar effect. The wheat stocks are a unique addition.
Witch Splat Front Door: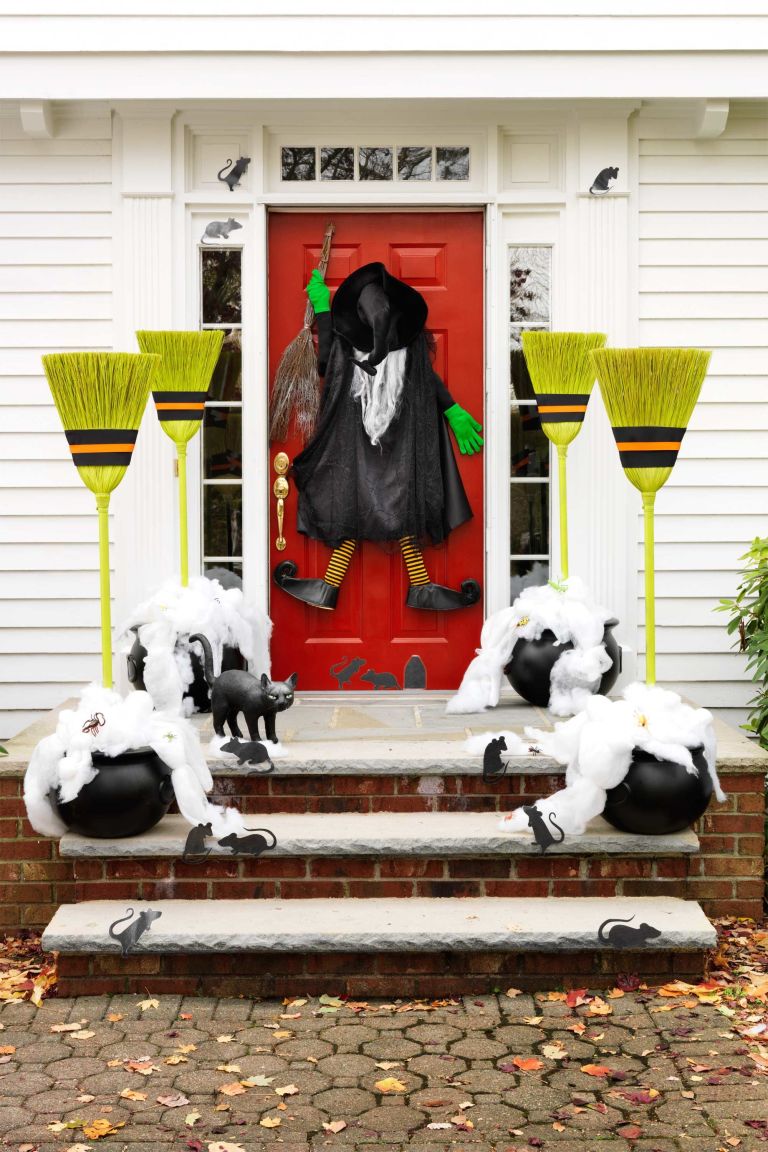 With just a few painted brooms, plastic cauldrons, cotton and black construction paper, you can create this magnificent Halloween outdoor decoration.
A White Décor: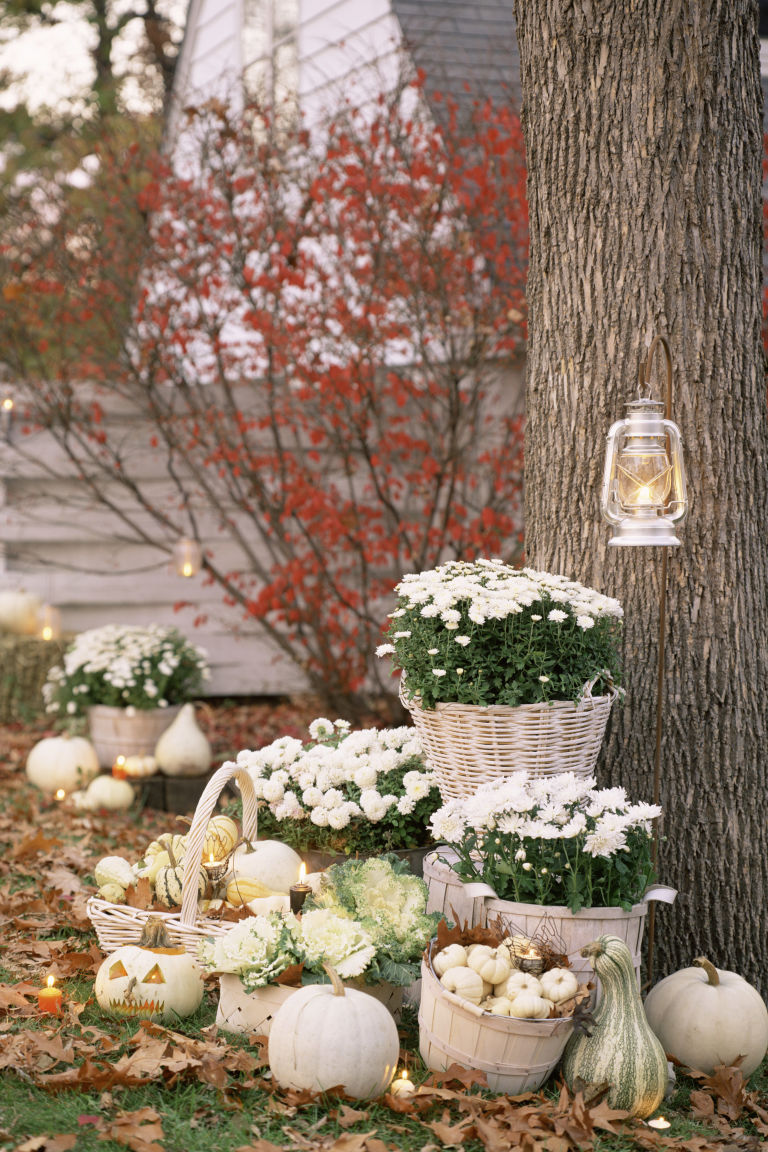 If you're tired of the regular black and orange themed decoration, you can go for this pristine white decoration. Place white jack o lanterns, ornamental cabbage and chrysanthemums in a basket in your yard and see how wonderful it looks.
Evil Garden Scarecrow: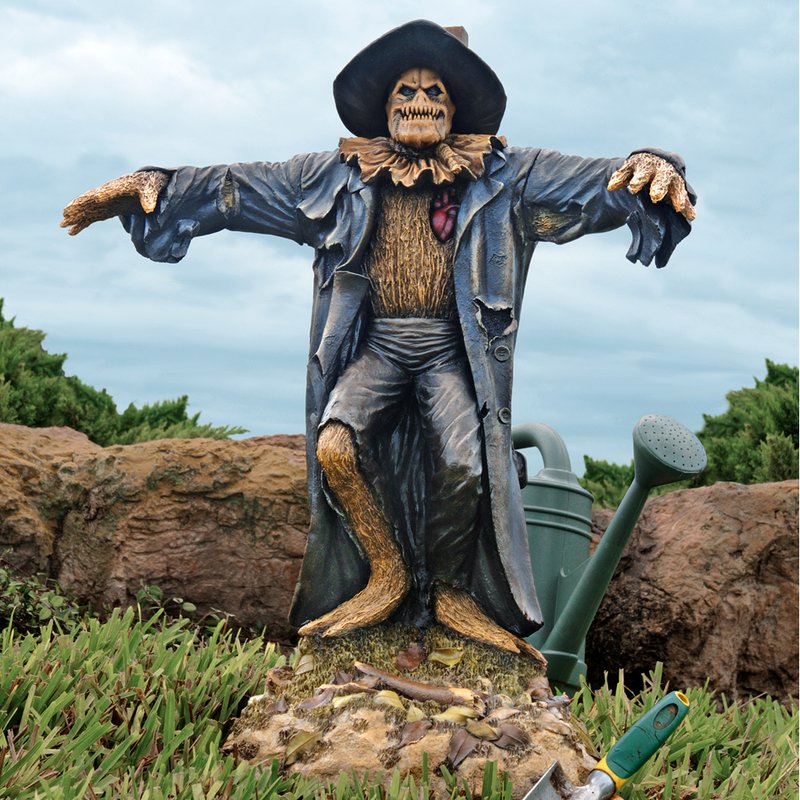 This gruesome scarecrow with terrifying fangs will scare more than just the birds. We think it's a zombie form of the regular scarecrow. What do you think?
Ghost In The Yard: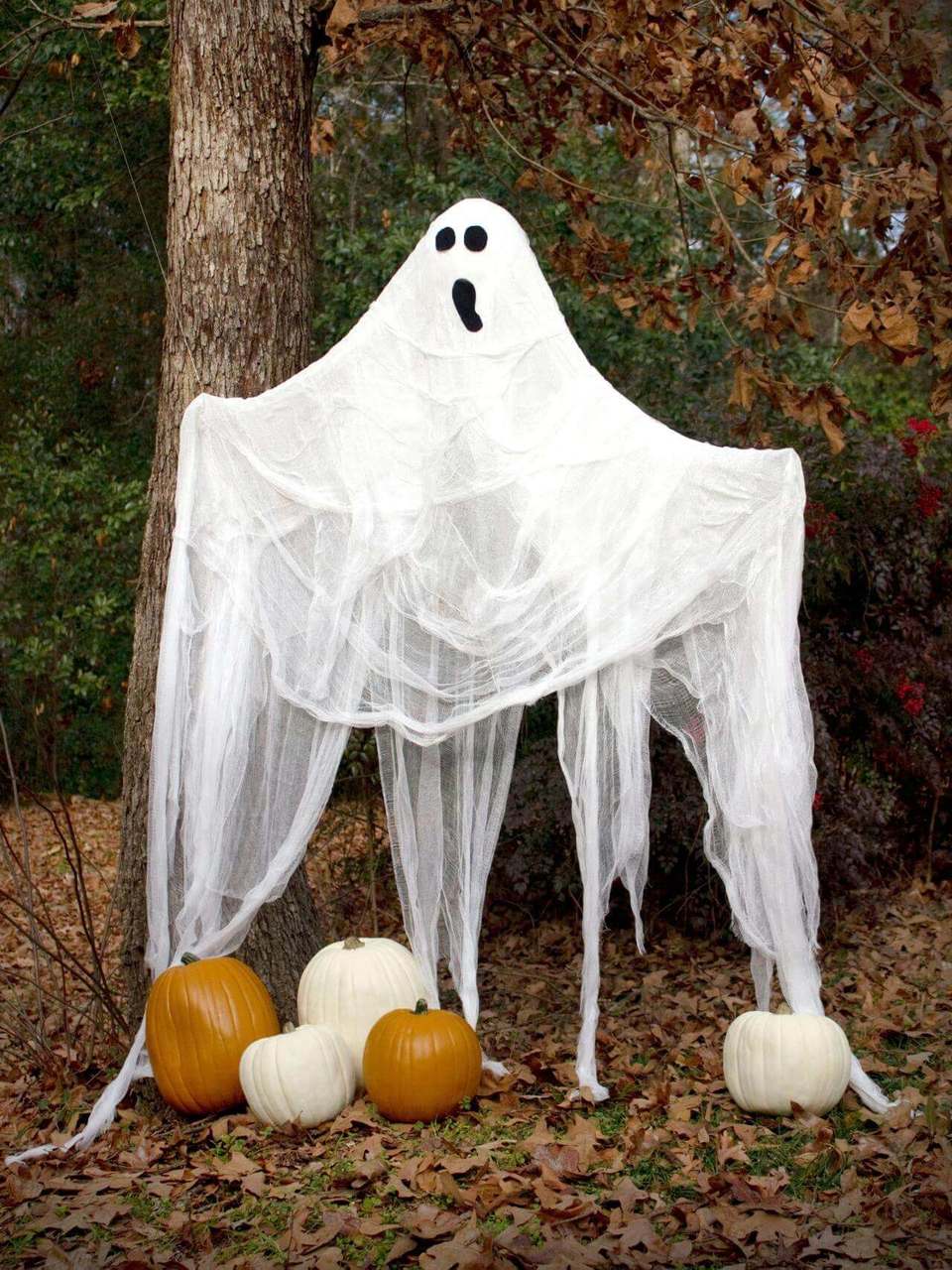 With a few yards of cheesecloth, you can create a spooky looking ghost for your outdoor decor. Don't forget to place a few pumpkins near it. You need to make sure that it's not a real ghost, but a decoration for Halloween.
Ghost Lights: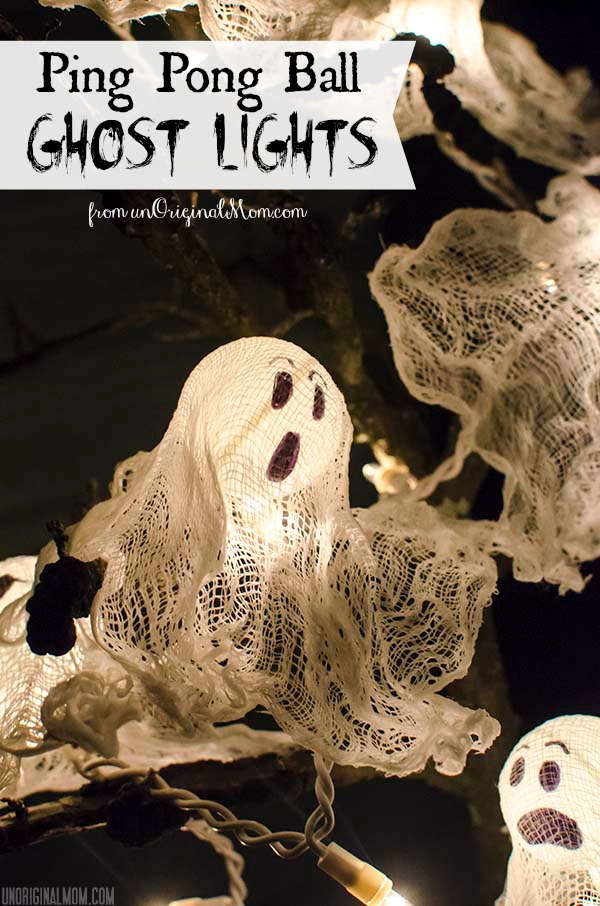 Who would have ever thought that you could use ping pong balls to create a magnificent outdoor Halloween decoration? It's lovely and will look even lovelier at night. Can't wait to try it.
Front Porch Gravestone: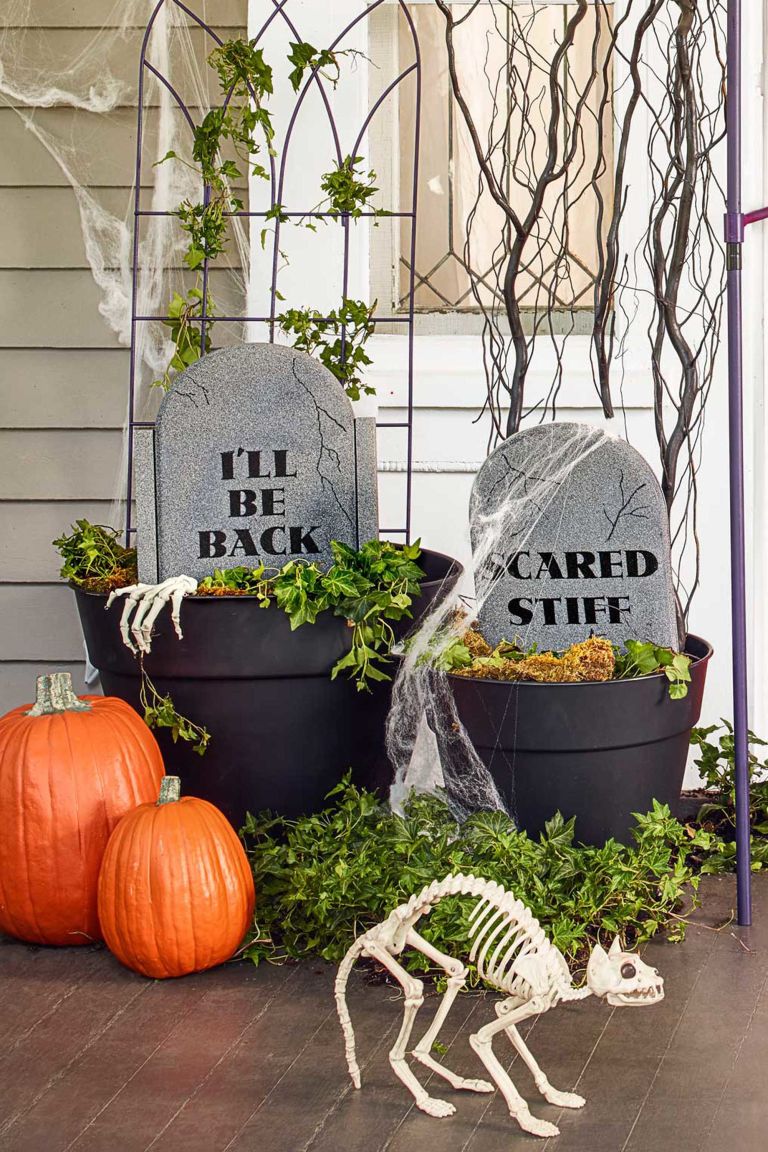 Some fake gravestones and a faux cat skeleton can create a spooky, yet Halloween friendly decoration for your house.
Pumpkin Window Box: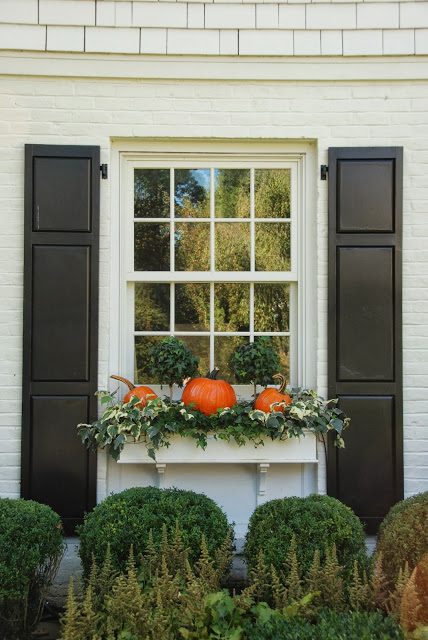 Give a beautiful makeover to your windows this Halloween by placing pumpkins on the window sills surrounded by vines.
Lighted Spooky Tree: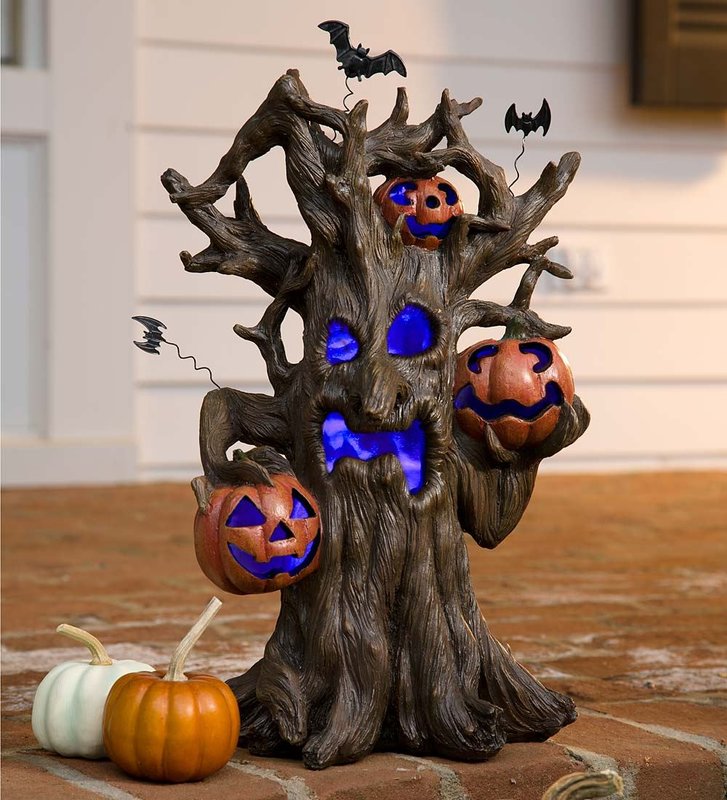 This piece of color changing decoration will make a delightful addition to outdoor Halloween decoration. It's a spooky tree carrying jack-o-lantern with it. The bats are making it look spookier.
Cauldron Witch Legs: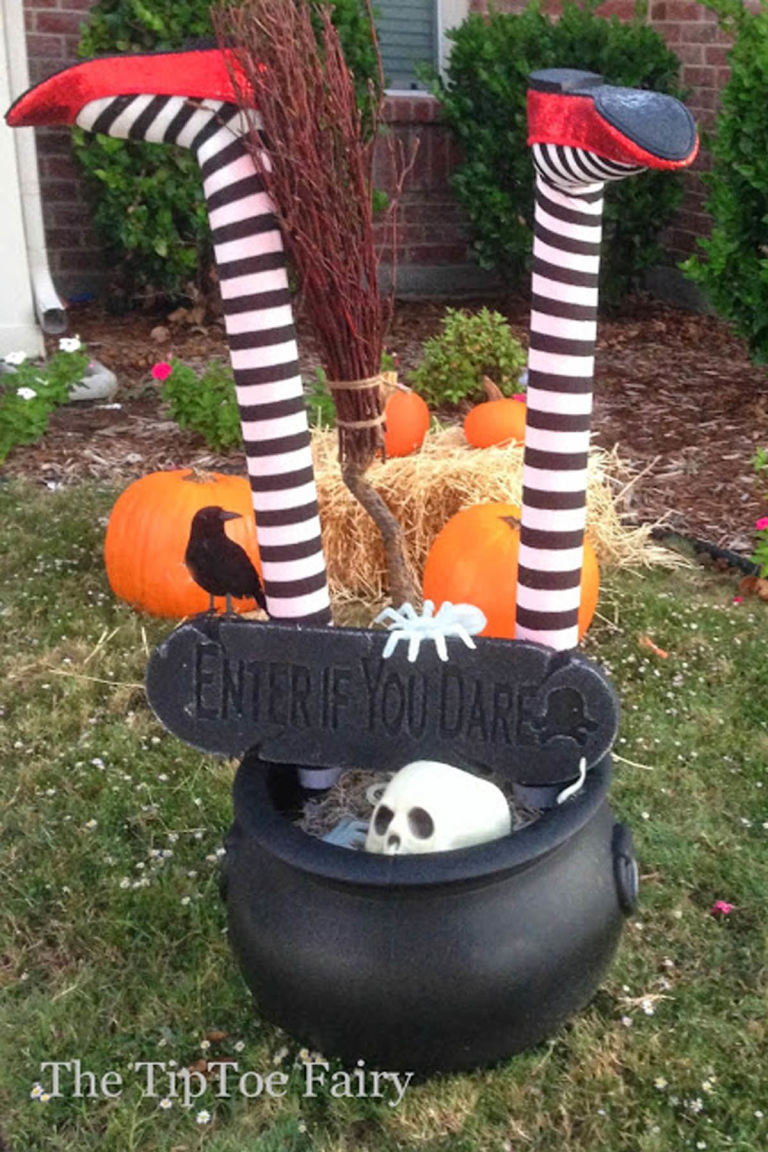 It seems that the witch has crashed into this person's yard right into the cauldron. The little trick or treaters will either be scared or elated.
Spooky Lantern Post: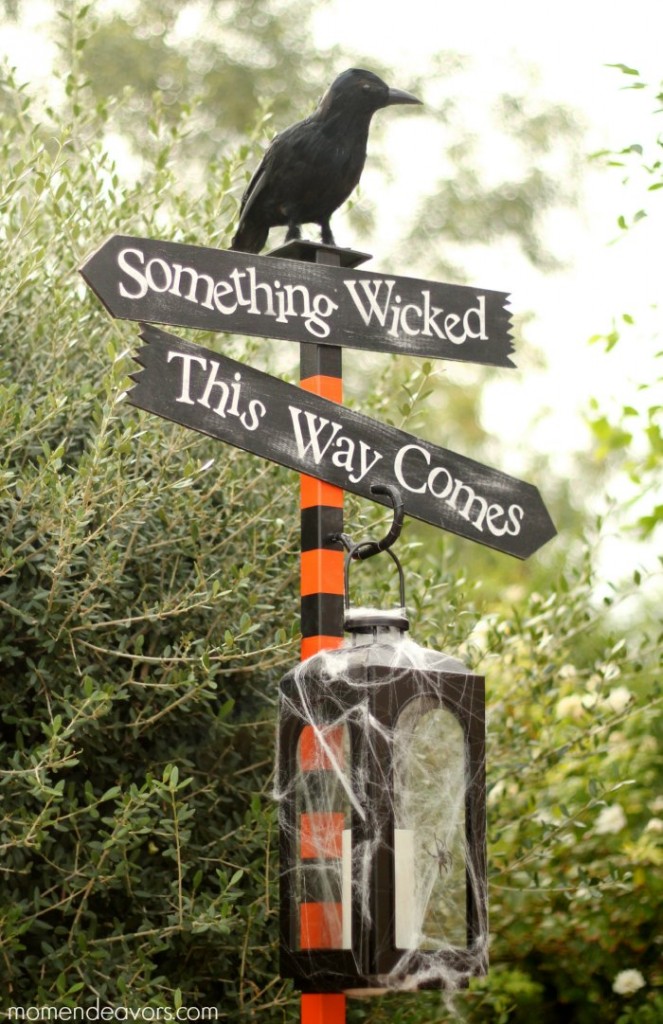 This DIY Halloween lantern will get not just you, but everyone in their neighborhood excited for Halloween.
Ghosts Near The Door: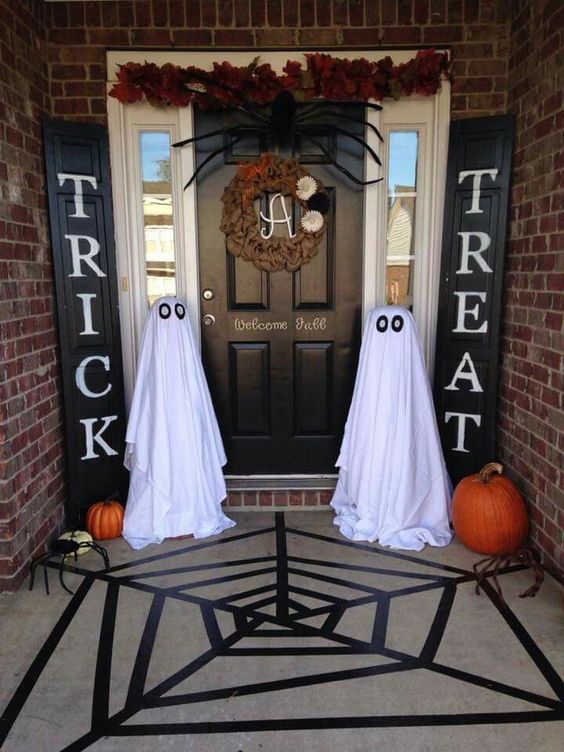 Woah! This one will surely creep out the little ones. Did you notice the large spiders? We can only hope they are faux spiders.
Place A Pumpkin On The Planter: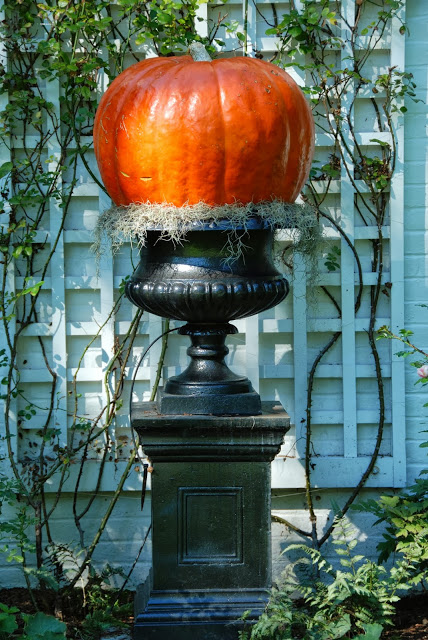 One of the easiest ways to spruce up your yard. Just place an oversized pumpkin on a planter and you're sorted. Instead of pumpkins, you can even place a jack-o-lantern with a glowing lamp on it.
We hope you liked our compilation of outdoor Halloween decoration ideas. You can pin these outdoor Halloween decoration ideas for future use. Don't forget to share your outdoor Halloween decorations with us by commenting below.