We know that Halloween is all about being spooky and presenting your scariest self? But why not think differently this time? Instead of going for regular scary or spooky costume, why not embrace your funny self? At least your Halloween costume won't be the same as three other people in the party. In this article, we've rounded up funny Halloween costume ideas! Take a look.
You May Also Like To Read:
30 Funny Halloween Costume Ideas
Plato Or Play Doh: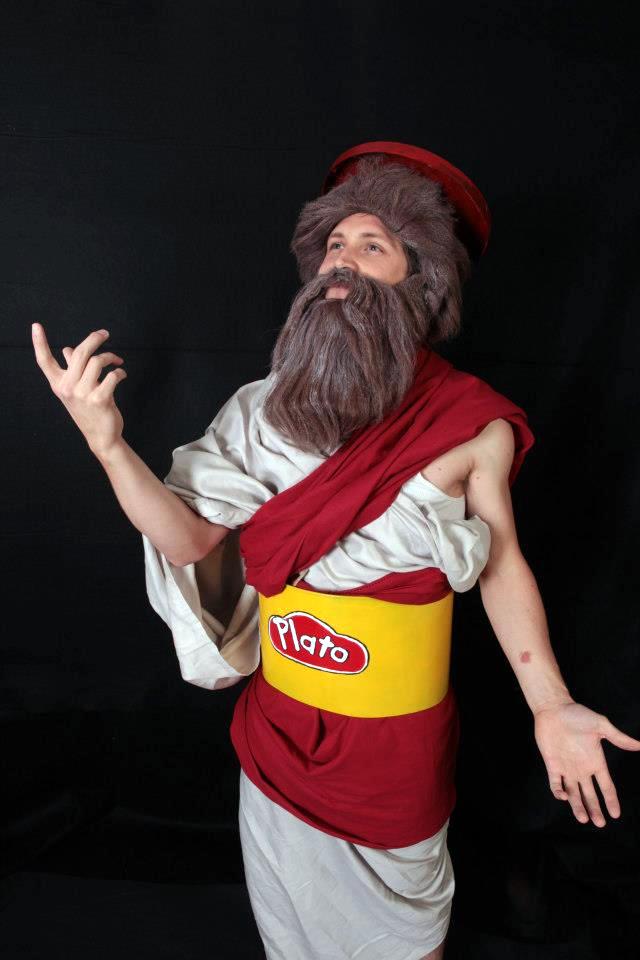 Here's a punny costume for you to try this Halloween. It's basically a wordplay between Playdoh and Plato. Funny, isn't it?
A Male Snowman: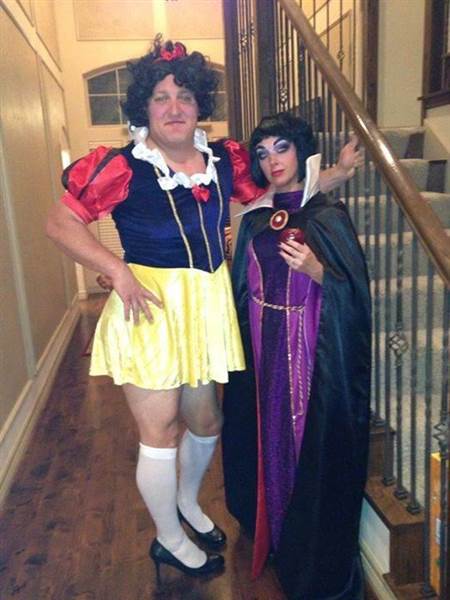 Kudos to this man for carrying this uniform. Who would have thought that Snow White's costume could look so awesome on a man? And did you notice the heels?
Kim Kardashian: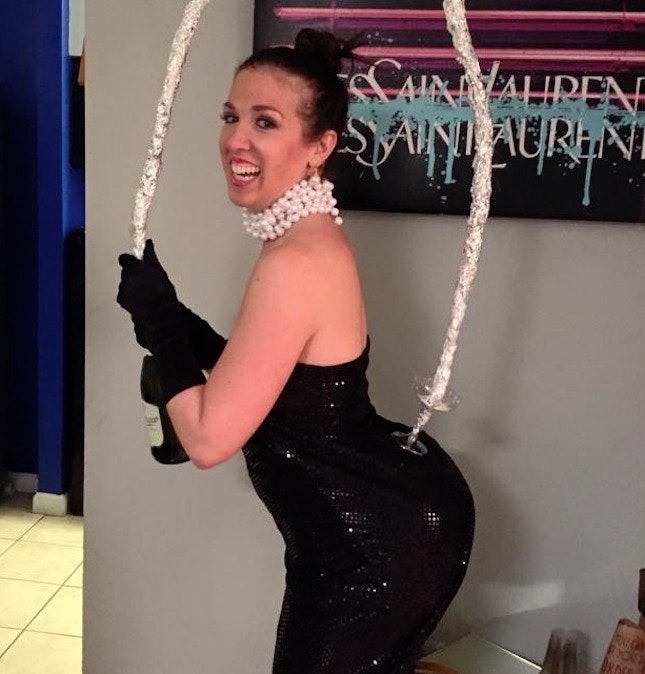 Kim Kardashian broke the internet with her iconic cover. And we're sure even you will sizzle in this outfit. All you need to do is wear a black, shiny dress, tie your hair in a bun and stick a champagne coupe to your derriere.
Shrimp Cocktail: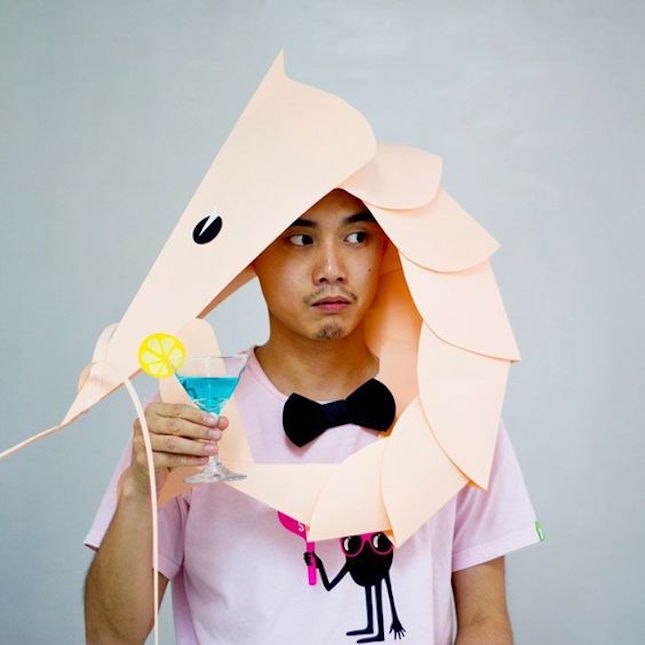 If you're an elitist at heart or despise them, this shrimp cocktail would be a perfect costume for you. It's an excellent way to mock them.
Taco Belle: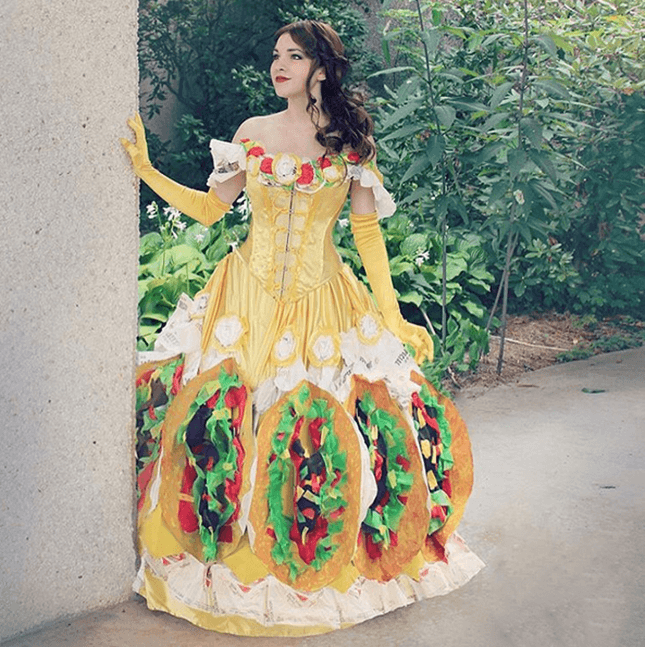 Now this is both funny and punny. And believe us, it won Halloween even before the Holiday started.
Hawaiian Punch: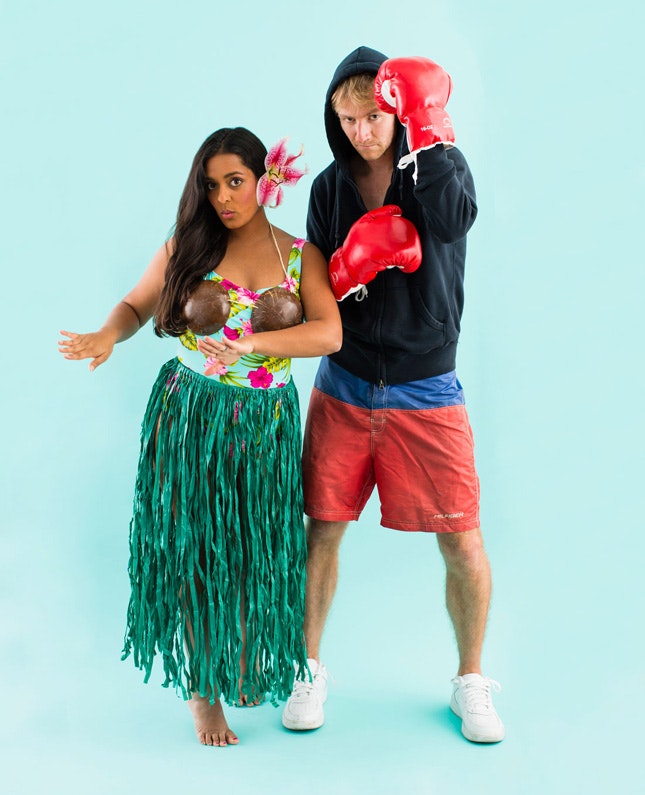 What do you think about this Hawaiian punch? What, you can find any mocktail here? Well, there a Hawaiian hula girl and Rocky Balboa ready to punch you. Doesn't that make it a Hawaiian punch?
Bun In The Oven: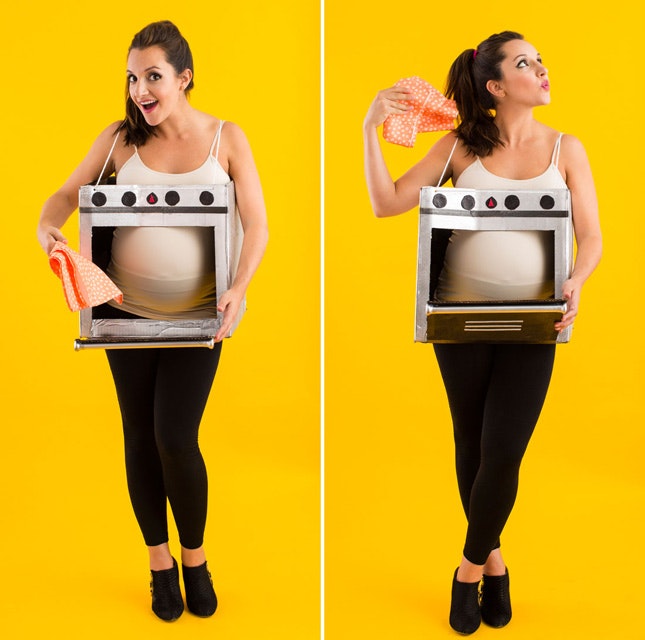 If you're pregnant during the time of Halloween, you can go for this funny Halloween costume. All you need to do is dress up your stomach as an actual bun in the oven.
Painter: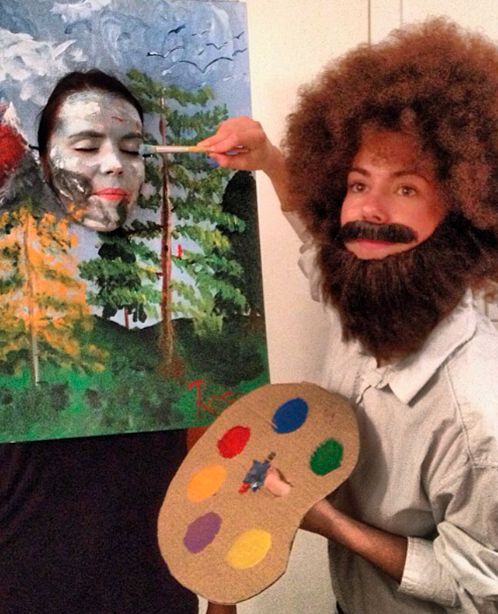 This one's funny, really funny! It's sure to get everyone in splits. Most importantly, this funny Halloween costume idea is totally unique.
Snapchat Rainbow Filter: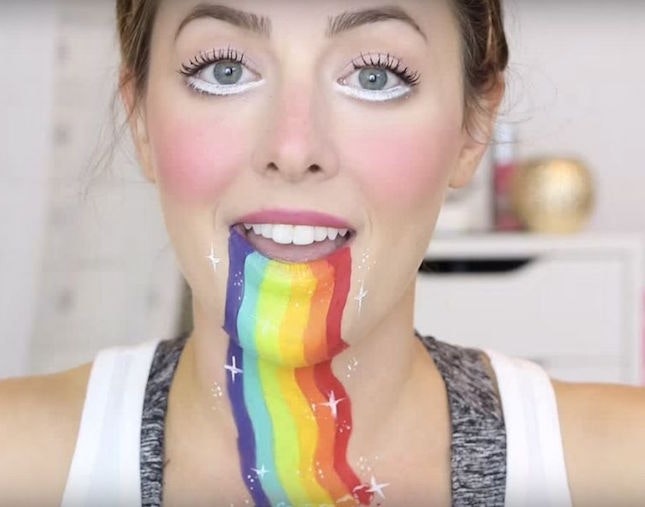 This is one of the easiest funny Halloween costume ideas in our opinion. It mostly involves doing elaborate makeup. But if you want, you can wear colorful outfits too, to go with the makeup.
Dino Cage: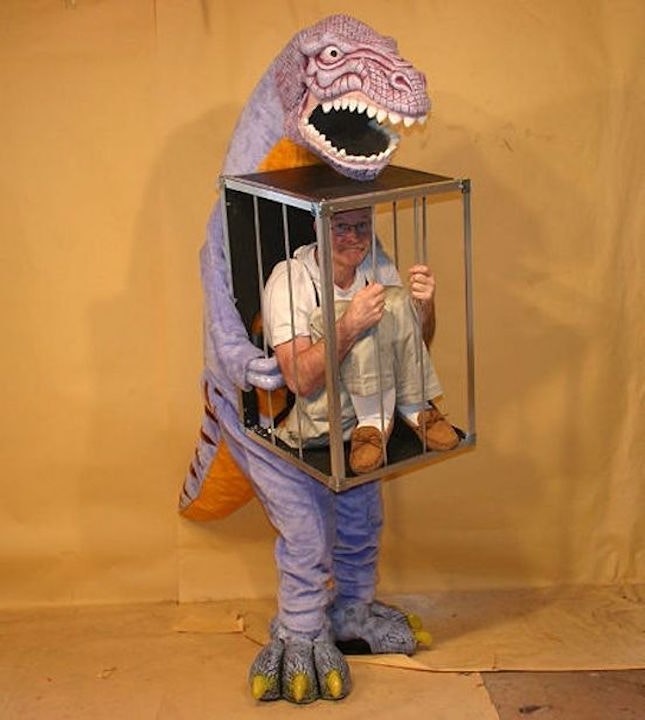 This one's perfect for the adventurous souls out there. But let's warn you beforehand. It will take planning and utmost dedication to carry off this costume. But believe us, the end result will be worth it.
Wacky Waving Inflatable Tube People: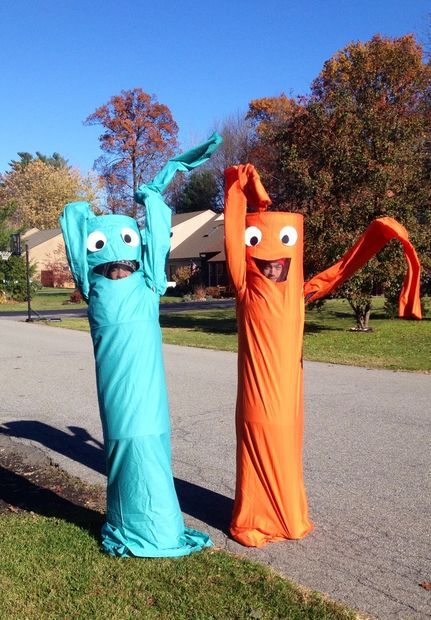 This hilarious costume never goes out of style. We've seen them at car dealerships and grand opening of the stores. There's no reason they won't look great at Halloween too.
Karl Lagerfeld: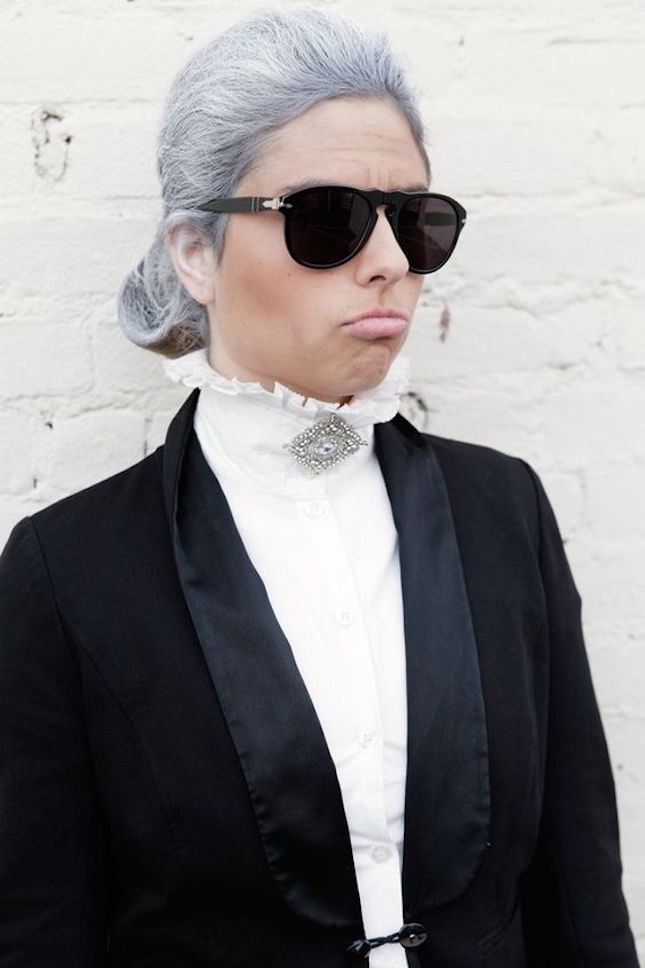 Karl Lagerfeld, the Creative Director of Chanel is creative in his appearance too. He has a unique and slightly bizarre outlook, making him a perfect inspiration for a Halloween costume.
Instagram: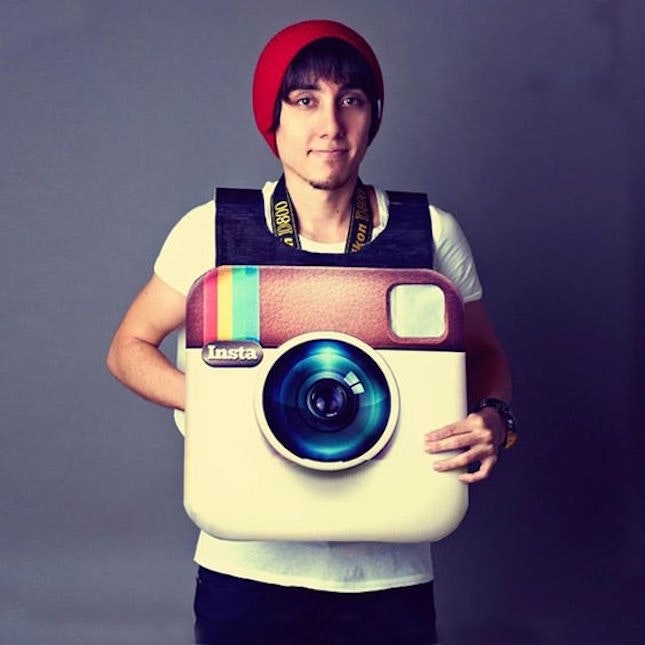 If you want to pay a hilarious homage to your favorite social networking site, you can wear this Instagram costume to the party. It features the Instagram logo, but you can customize it as per your liking.
Sushi Ingredients: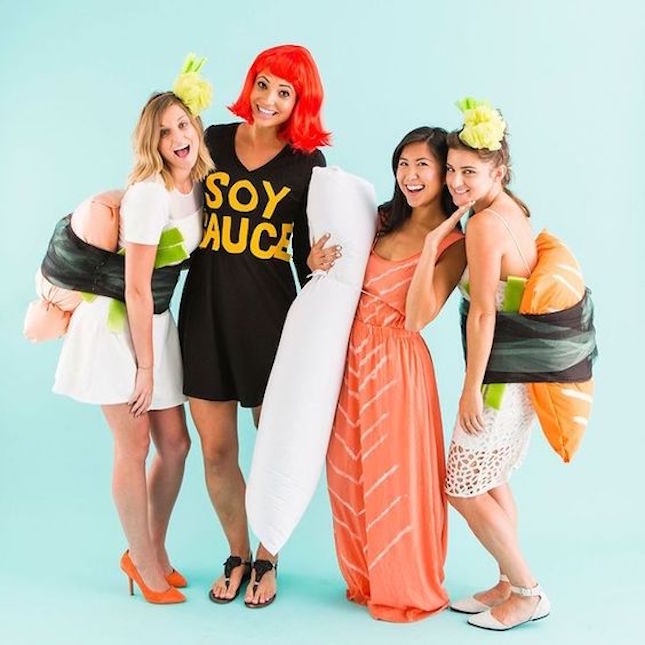 Here we have all the ingredients required for making delicious sushi. All you need to do is grab a few of your friends and replicate this hilarious costume.
Hashtag Costume: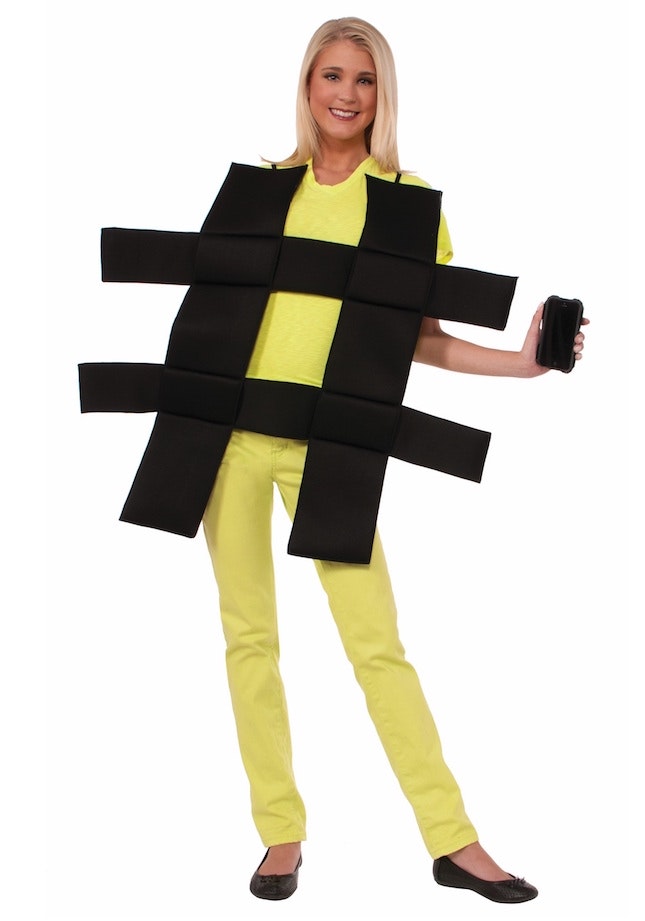 Take out a moment from your busy schedule to marvel this amazing hashtag costume. It's sassy, trendy and will look great on everyone. With a little bit of creativity, you can create the hashtag at home itself.
Googly Eyes: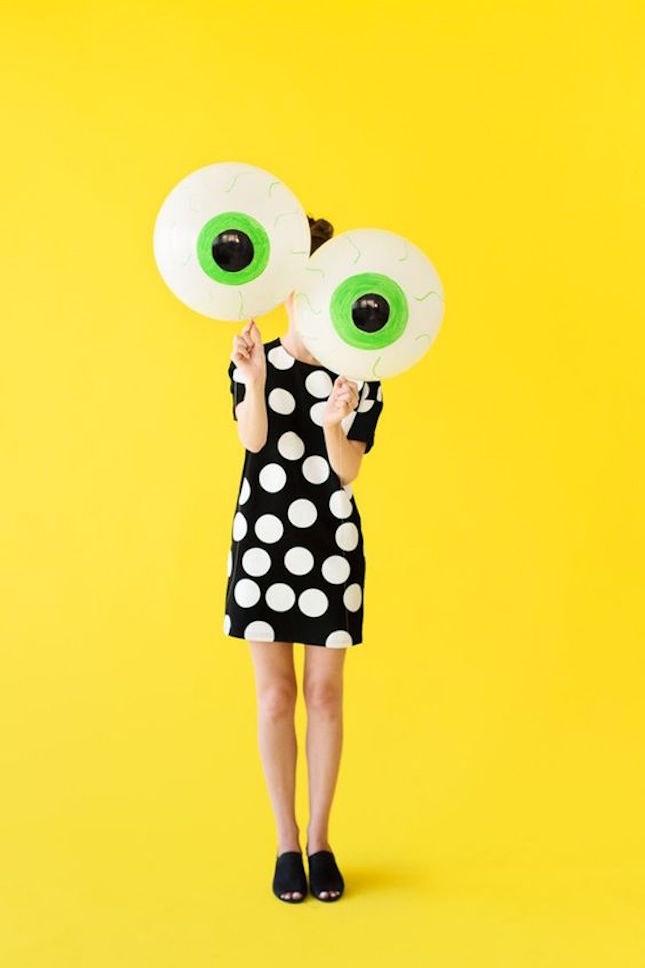 Google eyes are usually used for decorating houses for Halloween. But it can be turned into a funny and dramatic Halloween costume too.
The Dress:
If you can recall, it's the same dress which ended friendships, divided families and even made some people question their relationships. But how about making it all fun and games this Halloween. Just make your friend wear the white and gold dress and you dress in the black and blue one.
Taxidermy Deer-Head Costume: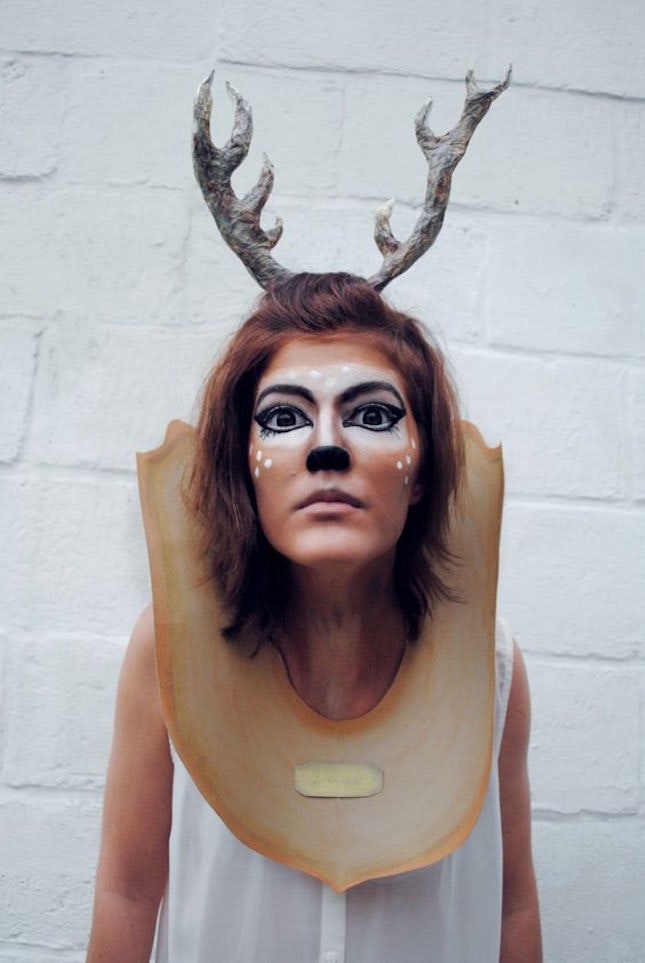 This may look sad to some, and funny to others. It's the blackboard, which is adding a hilarious edge to this costume. And don't forget to wear cute deer makeup.
Brawny Man: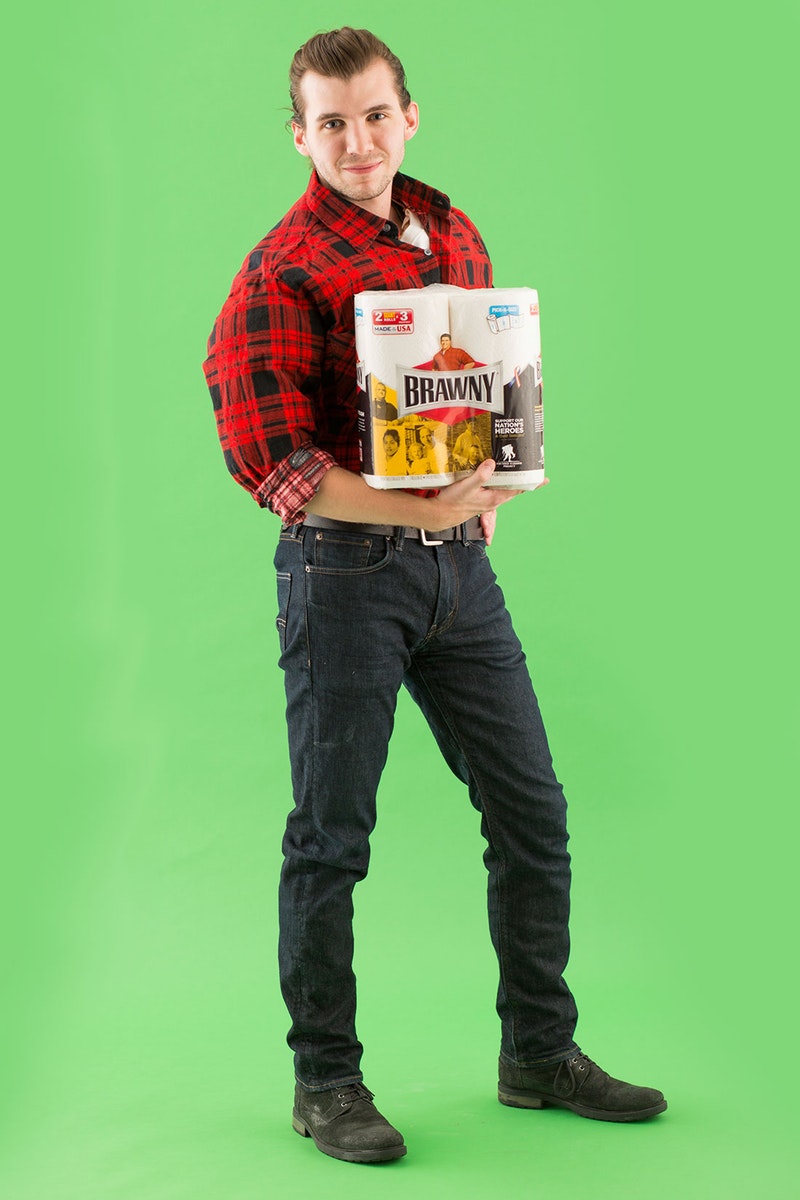 This is the easiest Halloween costume ever, and not to forget, funny too! The best part is that you won't get to see many dressed as The Brawny Man. And don't forget to carry the paper towel along with you. It will be your arm candy for the night.
Firefox: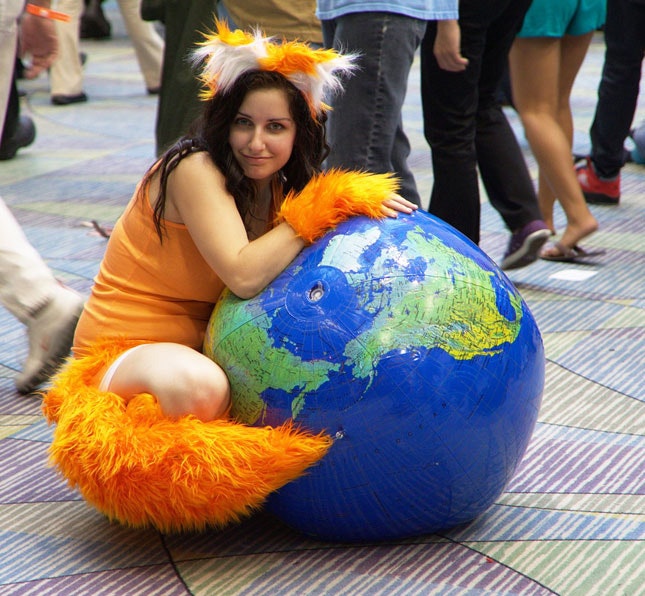 You can whip up this costume in a jiffy with a few furry accessories and a blow up globe. The girl in the picture is complementing the costume well.
Man Being Eaten Shark: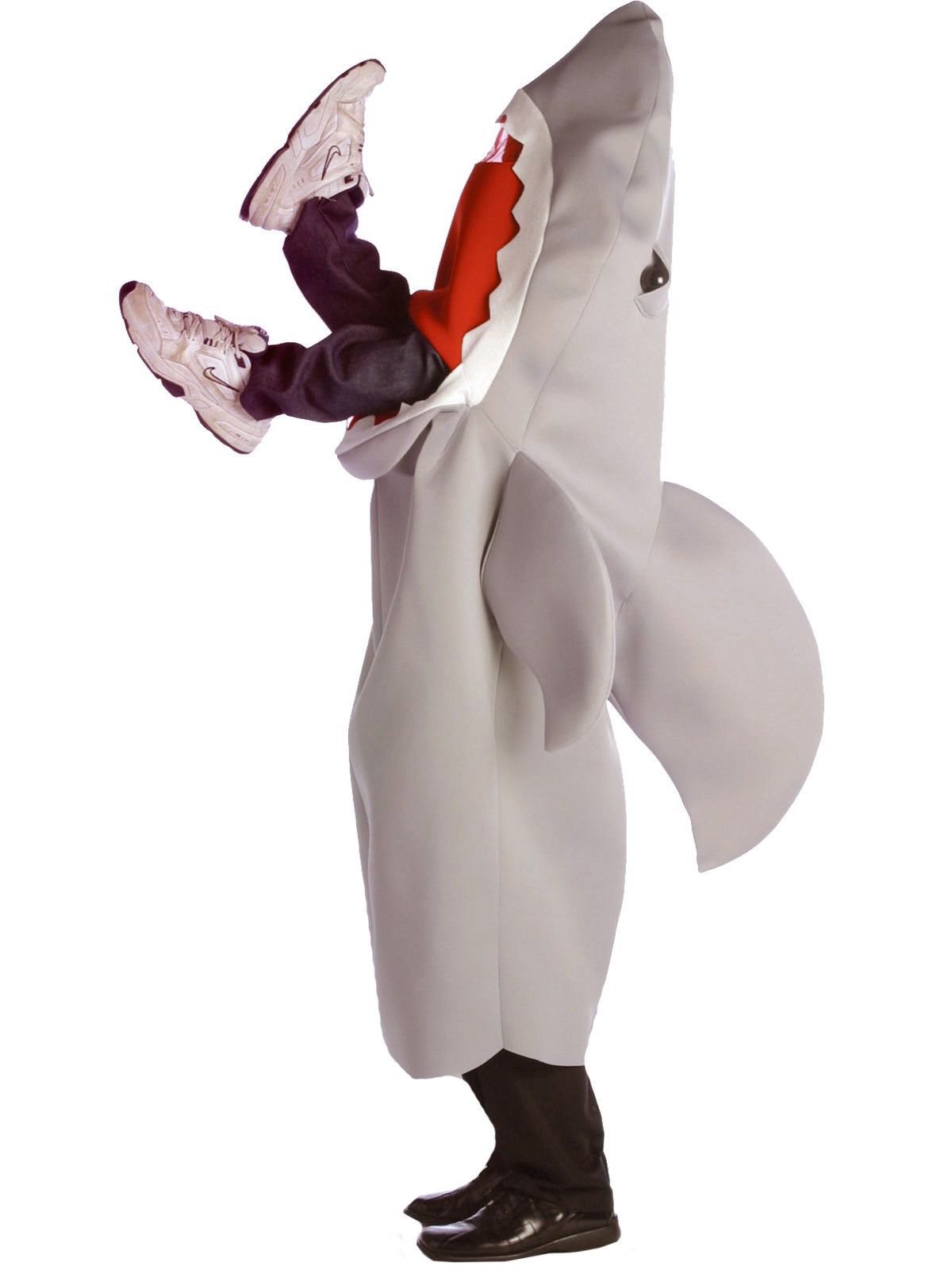 Another funny, but unique Halloween costume in our opinion. It features a man being eaten by shark.
Avocado: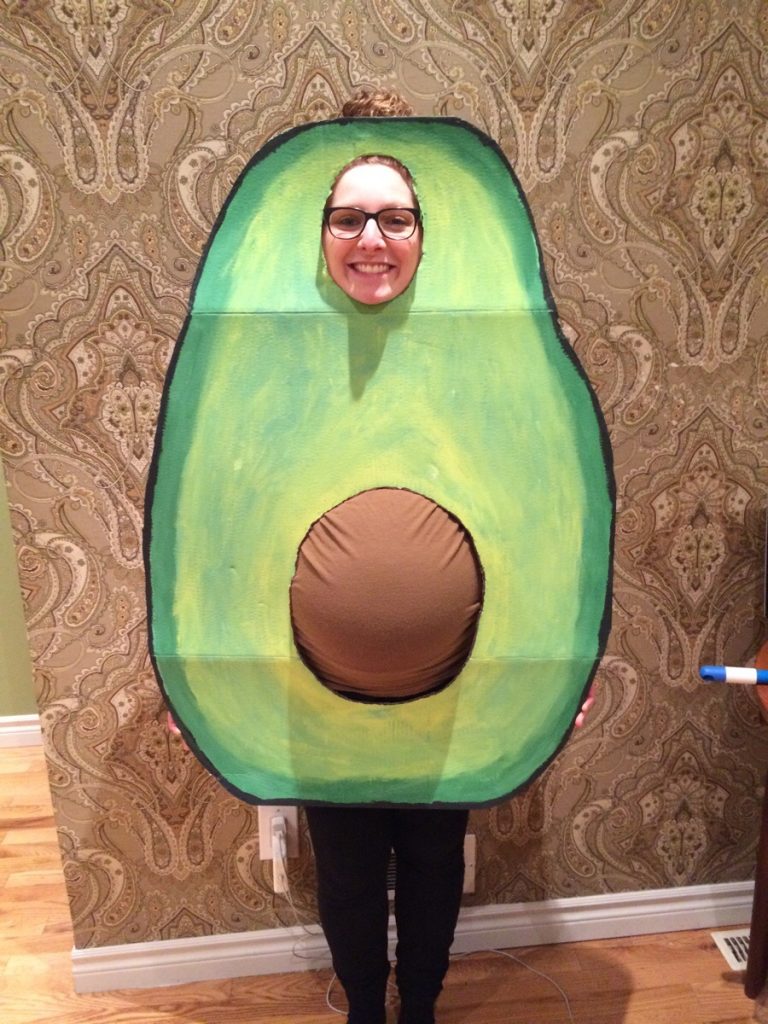 Expectant mothers can go for this hilarious costume. The protruding belly has taken the appearance of avocado seed in this costume idea.
Che Guevara: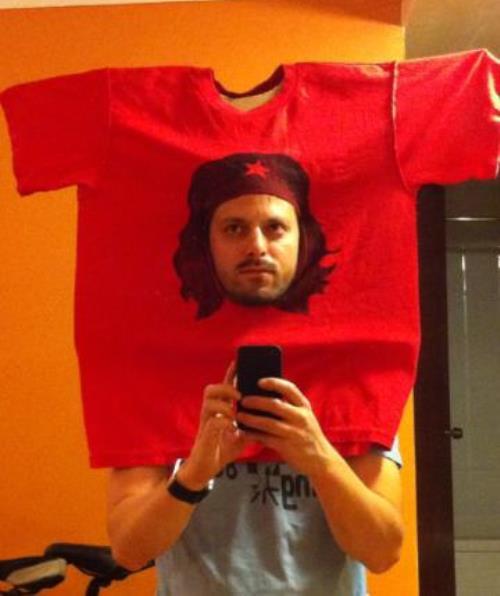 This one is simply genius.
Linda Belcher: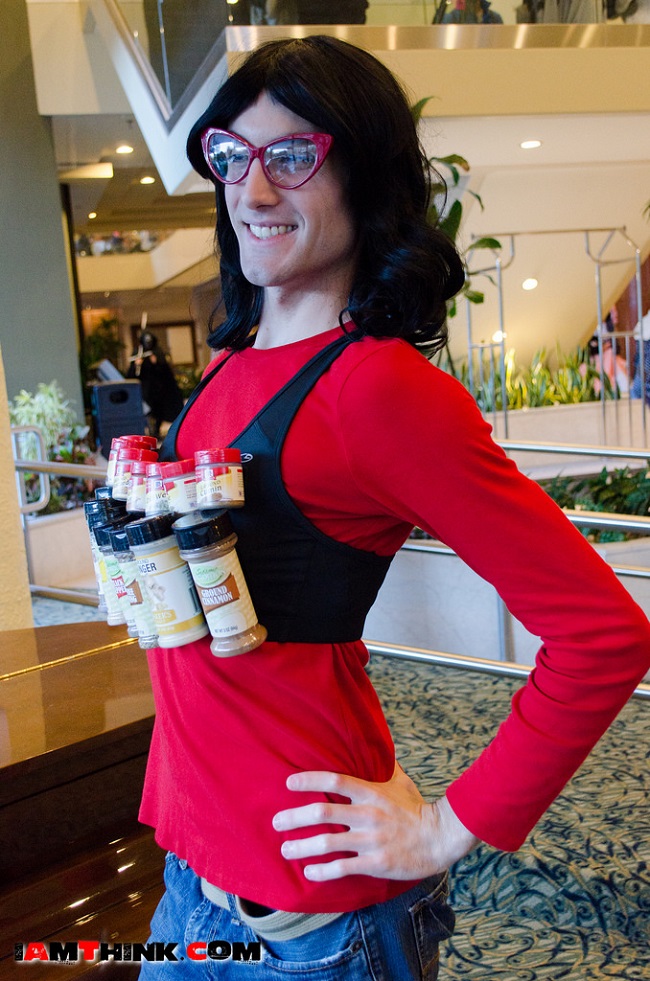 This Linda Belcher's costume from "Bob's Burger" is making us go ROFL.
Gizmoduck: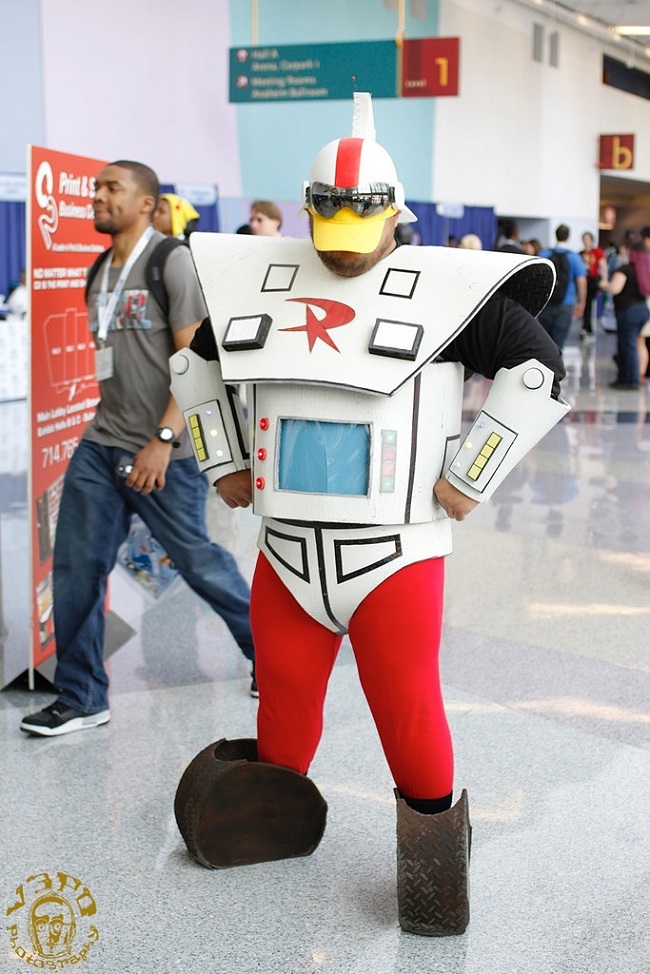 Can you identify the character from the costume? It's none other than Gizmoduck from "Ducktails".
The Clown From American Horror Story: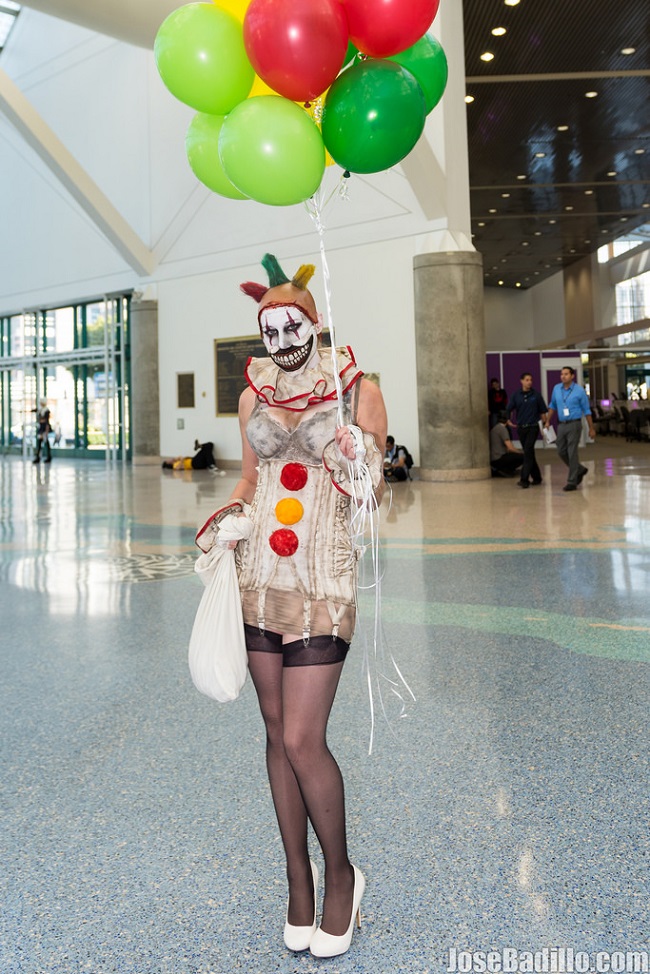 This costume is both funny and creepy. Creepy because it features a clown and funny because a man is dressed up as a sensuous clown.
Ms. Frizzle From The Magic School Bus: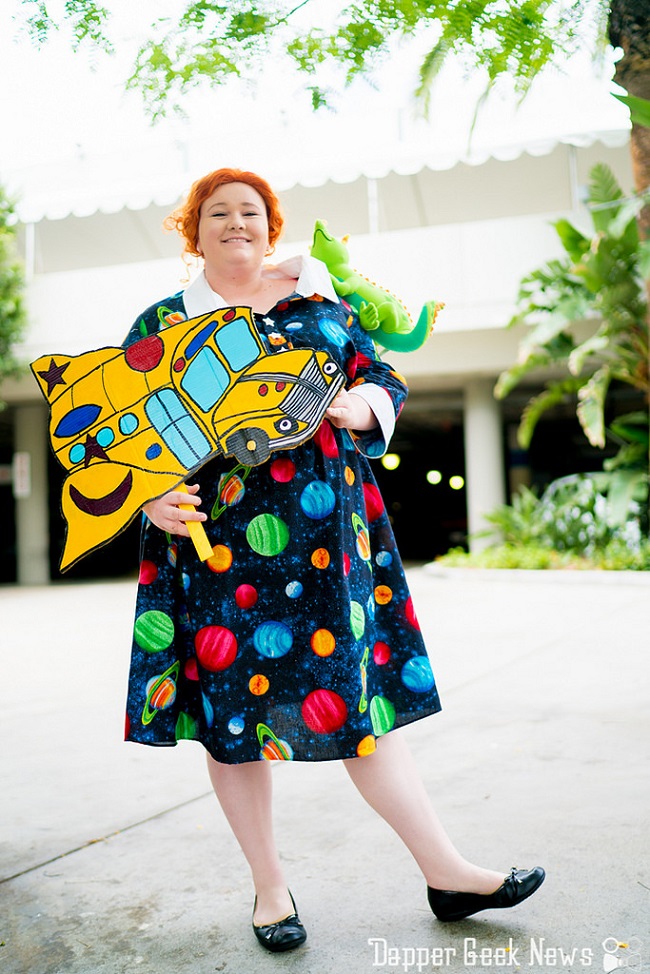 Another pop culture inspired costume for our readers. What we liked most about this costume is the school bus as the prop.
Assault And Battery: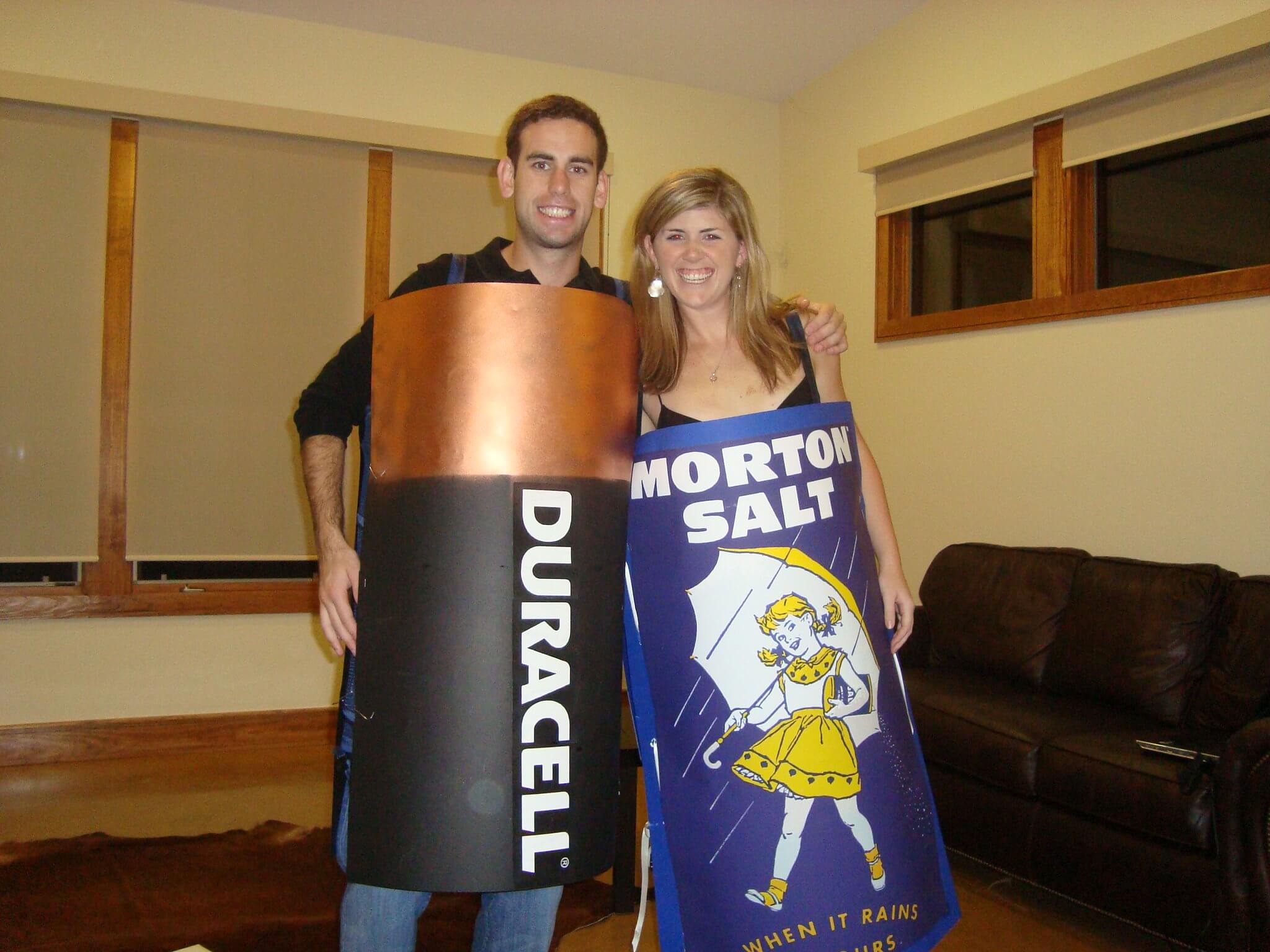 We believe you must have got the fun in this costume.
Portable Halloween Costume: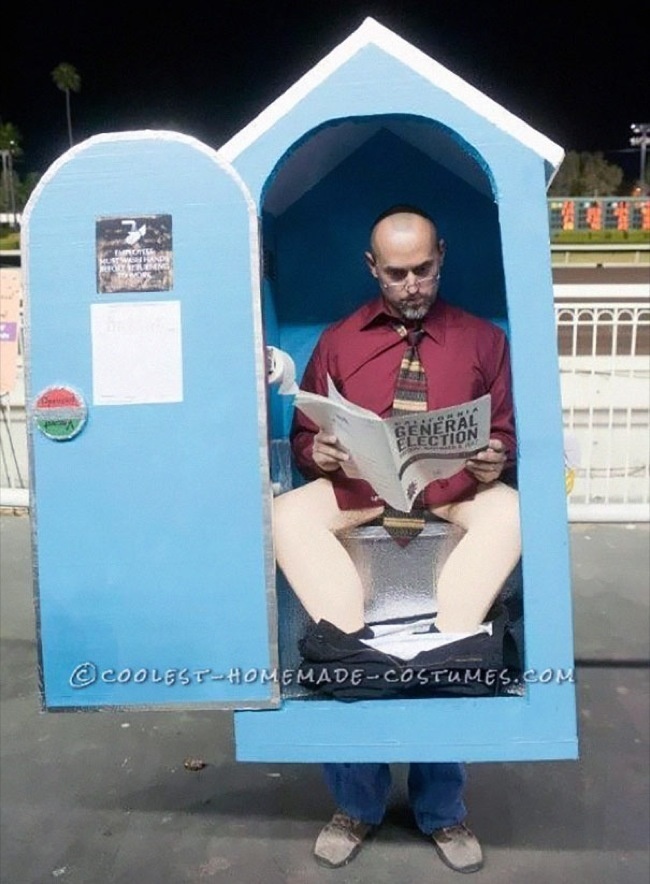 This one's sure to be the most unique costume of the decade.
Bee-Yonce: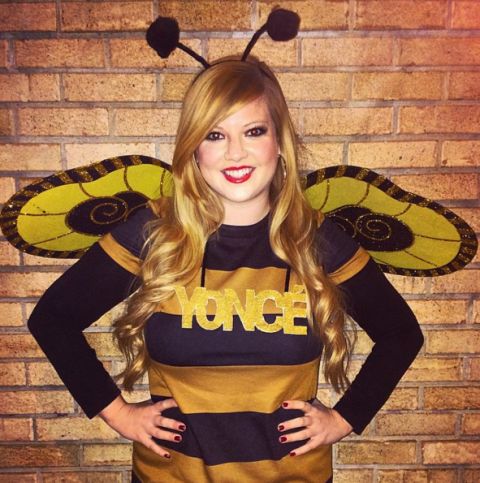 A bee costume, with 'YONCE' writer on it. You know whom it's referring to, right?
We hope you liked our compilation of funny Halloween costume ideas. If you have some more funny Halloween costumes to share, leave us a comment below.