Halloween is around the corner and we're sure many of you must be having a hard time deciding how to dress up your precious toddler, isn't it? But we're here to help you. Below, we've rounded up some of the most adorable Halloween costume ideas for toddlers. We've even included homemade and DIY Halloween costume ideas for toddlers so that you can quickly make it in your house.  Take a look!
You May Also Like To Read:
Halloween Costume Ideas For Toddlers
Raggedy Anne Costume: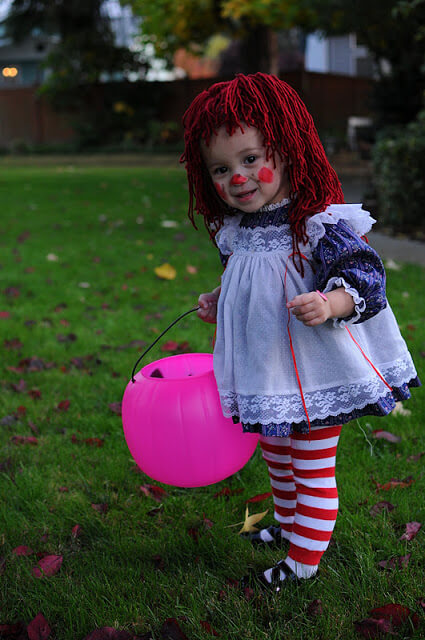 Your tiny tot will look like a walking talking doll dressed up in this raggedy Anne costume. Neighbors will shower her with treats in that little pink basket.
Black Cat Costume: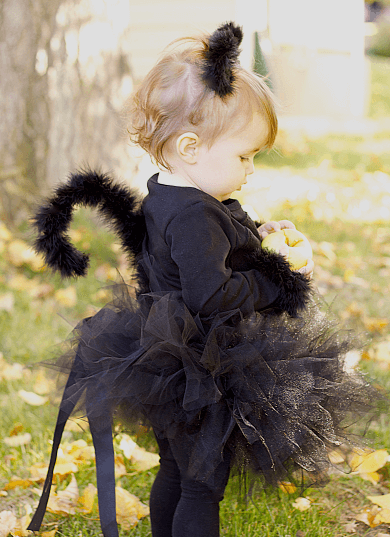 Aww! Just look at this little kitty here. How wonderful does she look picking up the fall apples? We bet your tiny tot will look as adorable as her in this costume.
Little Fashionistas: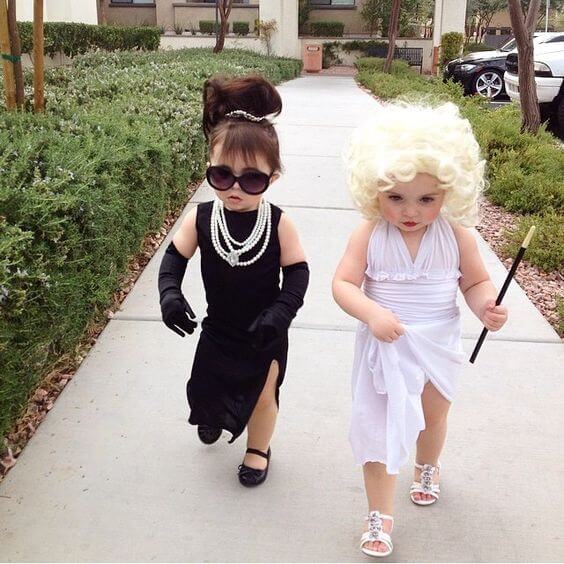 Look at these little fashionistas ready take over the fashion industry by storm. One is dressed as Audrey Hepburn and the other as Marilyn Monroe. We can't even decide who we like here more?
Prehistoric Baby: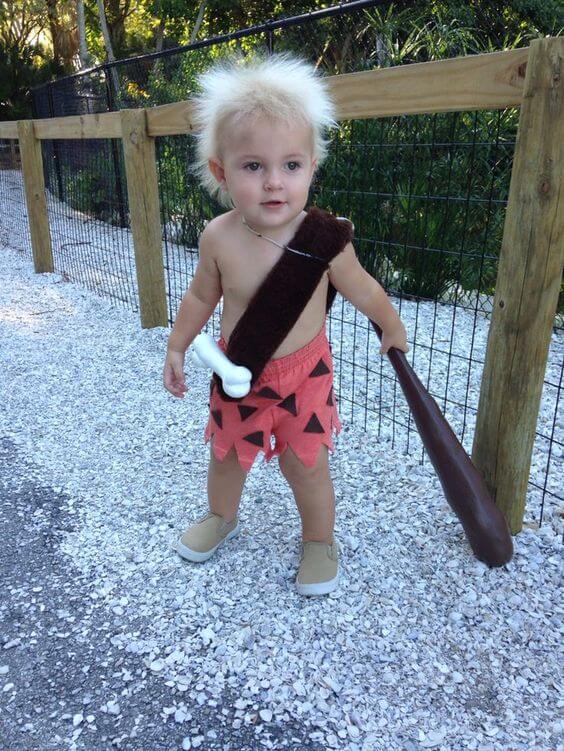 This prehistoric baby is all set for hunting. He has his gears ready and will strike anyone who comes in front of him. So don't you dare cross his way.
Chicken Costume: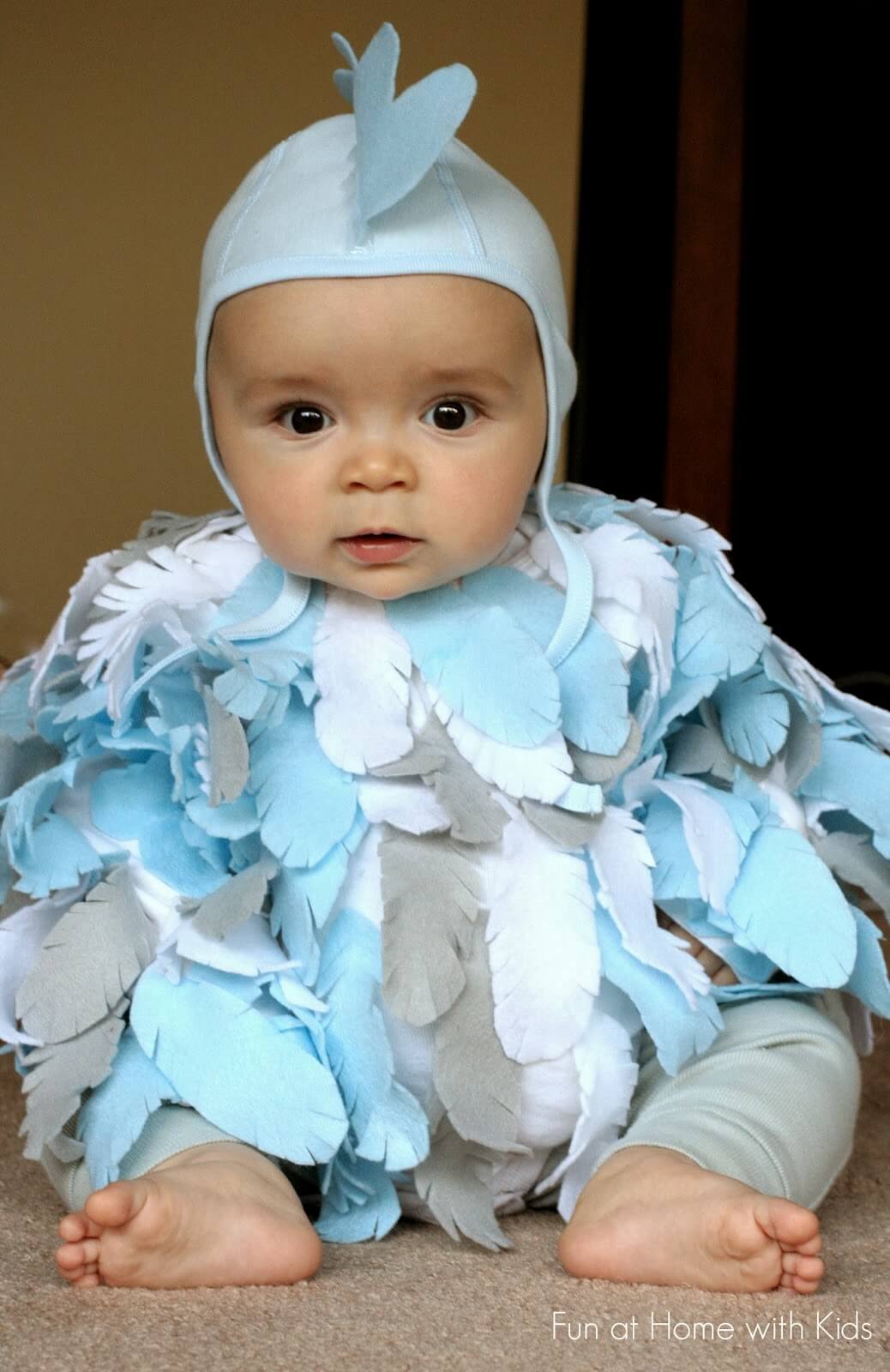 Here's an excessively adorable and easy to make chicken costume. The fact that it's no-sew makes it even more appealing. And you can even customize the color if you like.
Carl Fredricksen From Up: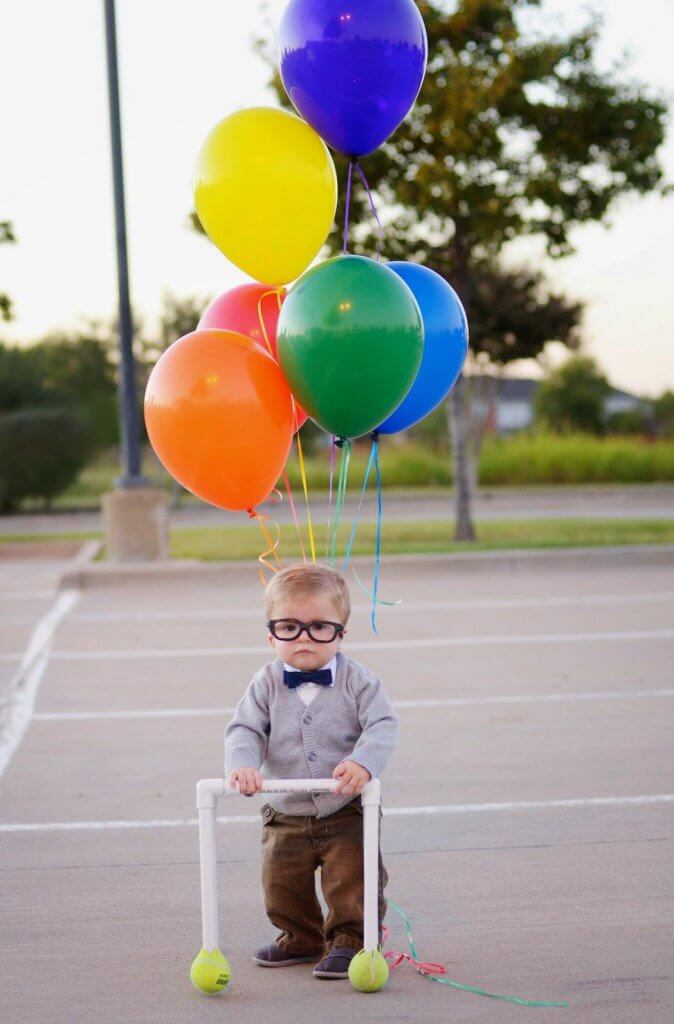 Even Carl Fredricksen did not look as adorable as this little one is looking dressed up like him. Did you notice the walker? It's made using PVC pipe and tennis balls. The clothes can be found in your child's wardrobe itself.
Gnome: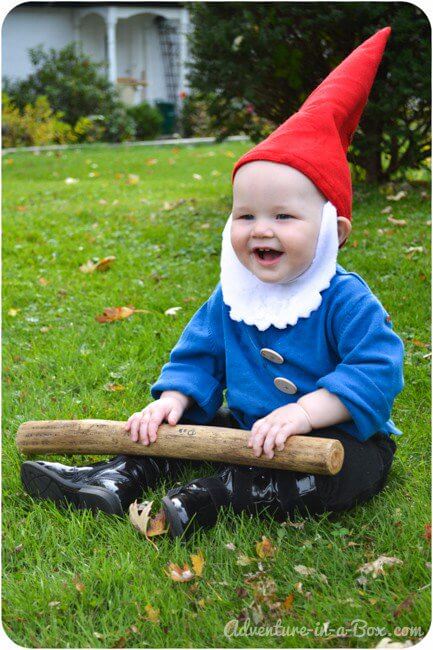 It just cannot get cuter. And neither can it get easier. And despite being thoroughly easy, it looks truly extravagant, just perfect for Halloween.
Spaghetti and Meatballs: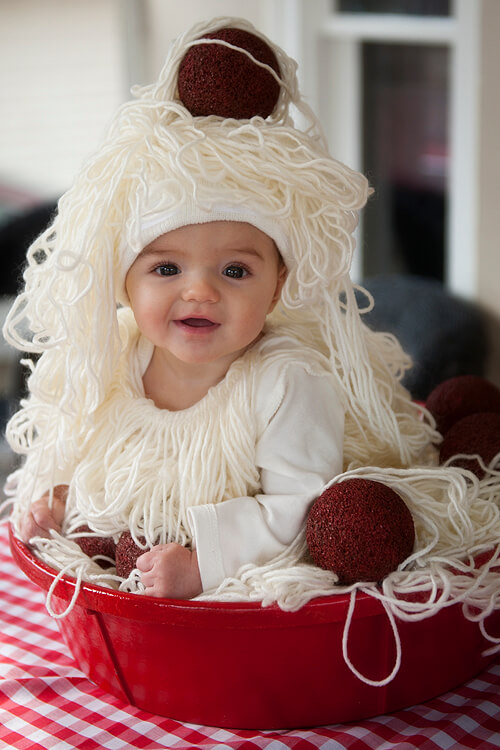 If this isn't cute, we don't know what it. And place her in a tub, at least for a while for maximum effect.
Cat Girl: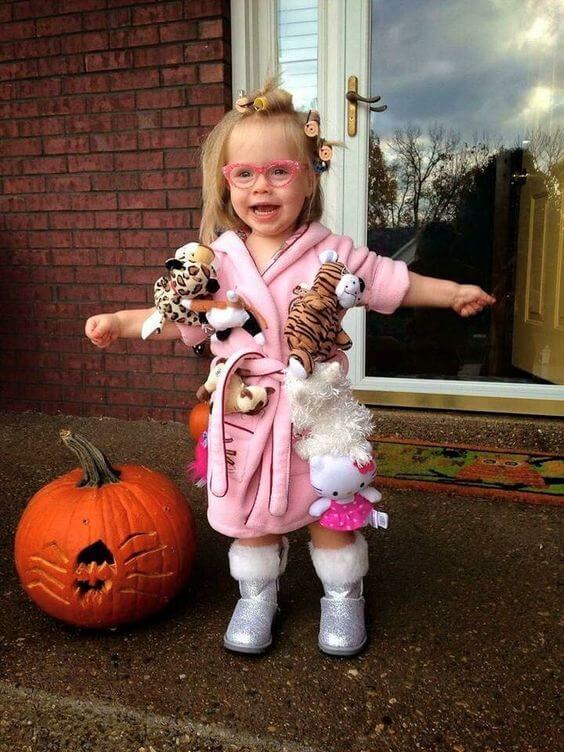 Today, her costume is filled with cats, and we're sure the following year she'll demand costumes for all her cats. It will make a cute homework for you too.
Peter Pan Costume: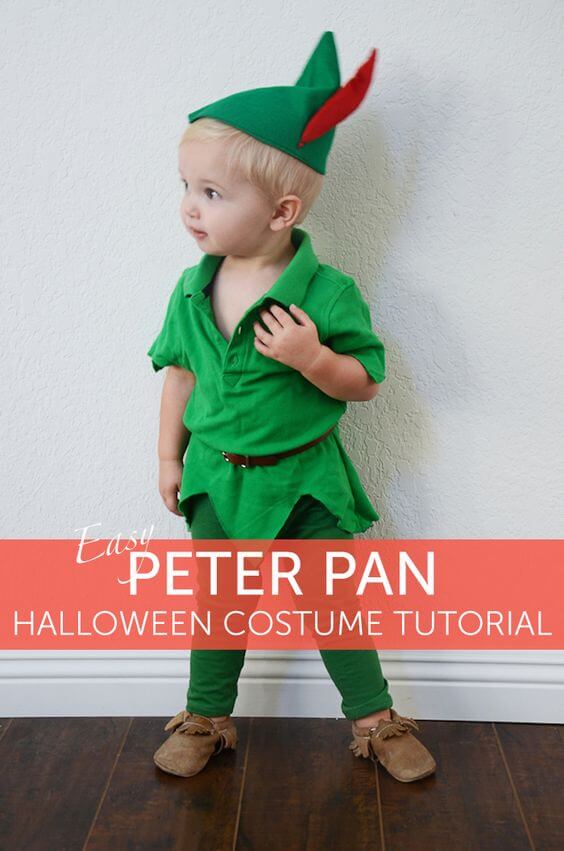 Take a look at this adorable Peter Pan costume. Do you think it will suit your toddler? Then go ahead and make one for him. We've attached the link to the tutorial.
Prince: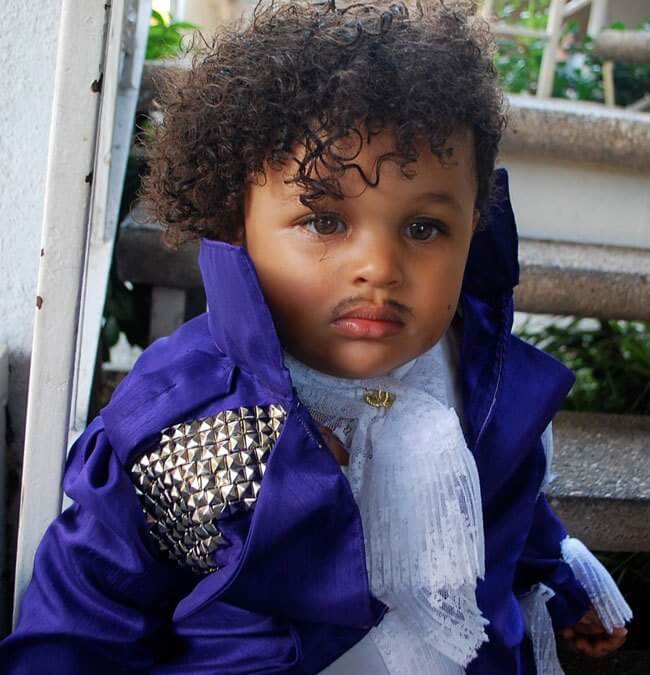 "Baby, you're a star" and you'll shine with all your might dressed up as Prince at the Halloween party. Good luck removing that mustache, though!
Granny: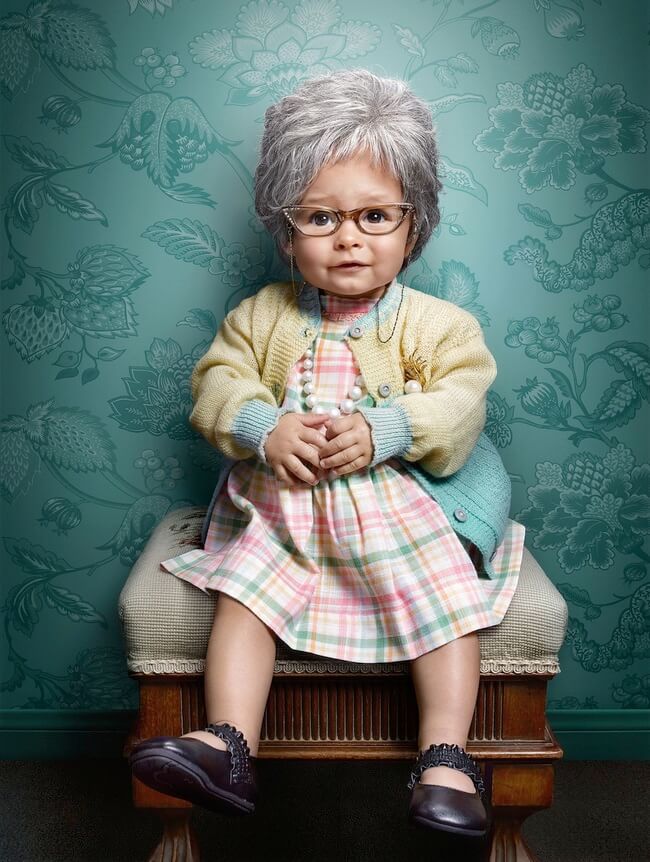 A baby dressing up as a granny. What more would people want to see in the Halloween party? And we're telling you, each and every child will look adorable dressed up as an old fellow.
Plant Pot: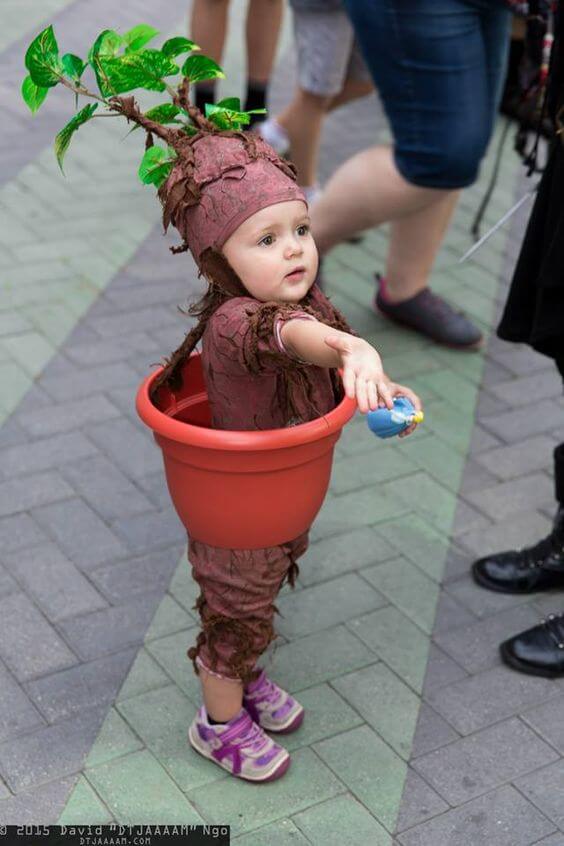 Another Halloween costume idea for toddlers we're totally crushing on. While the idea is indeed novel, just make sure the plant affixed to the cap isn't very heavy. It can strain your child's neck.
Where's Waldo: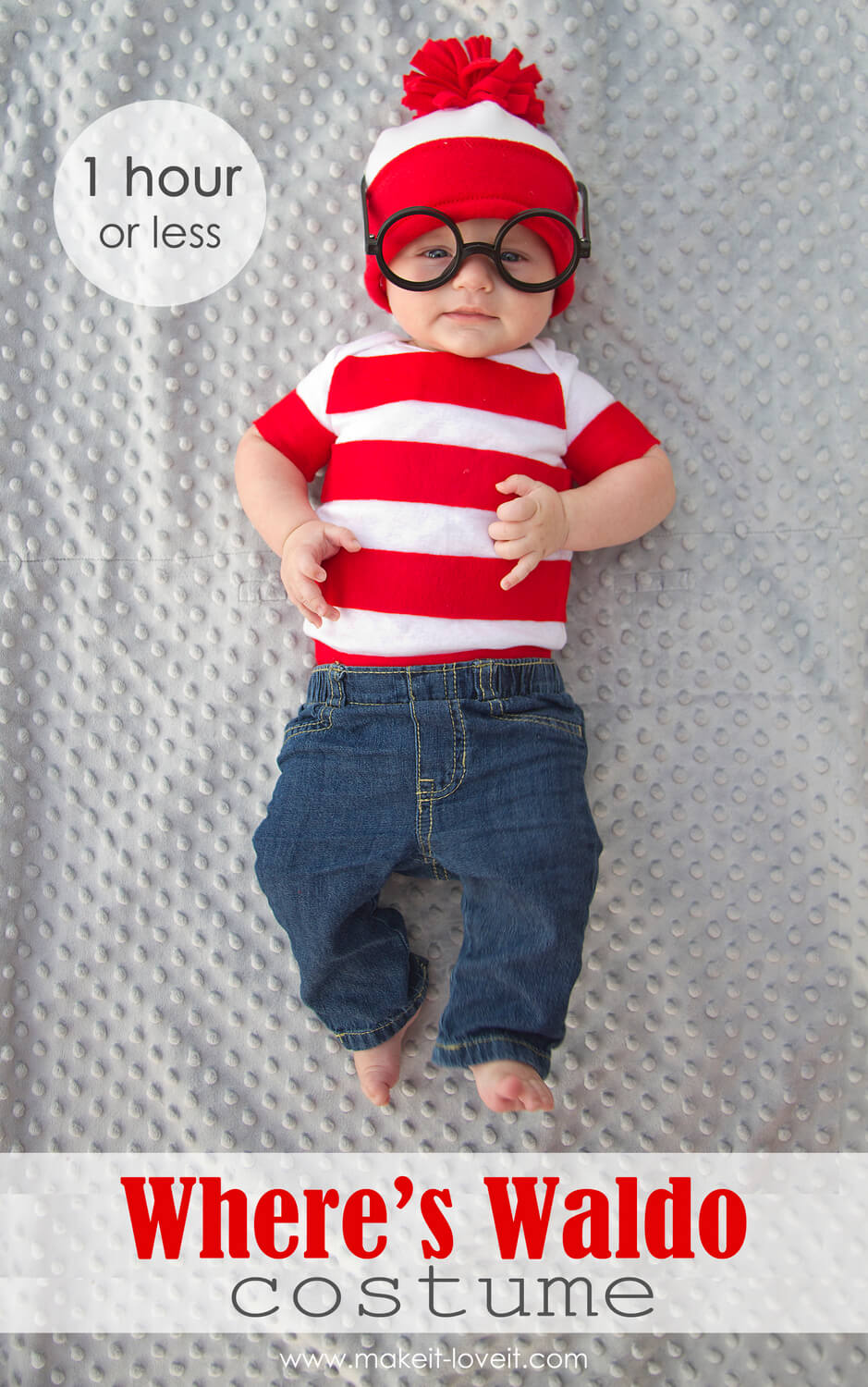 We believe you remember the beloved character from children's story book, "Where's Waldo"? So how about dressing up your toddler as Waldo himself? It's a perfect last minute costume idea as well.
Little Dragon: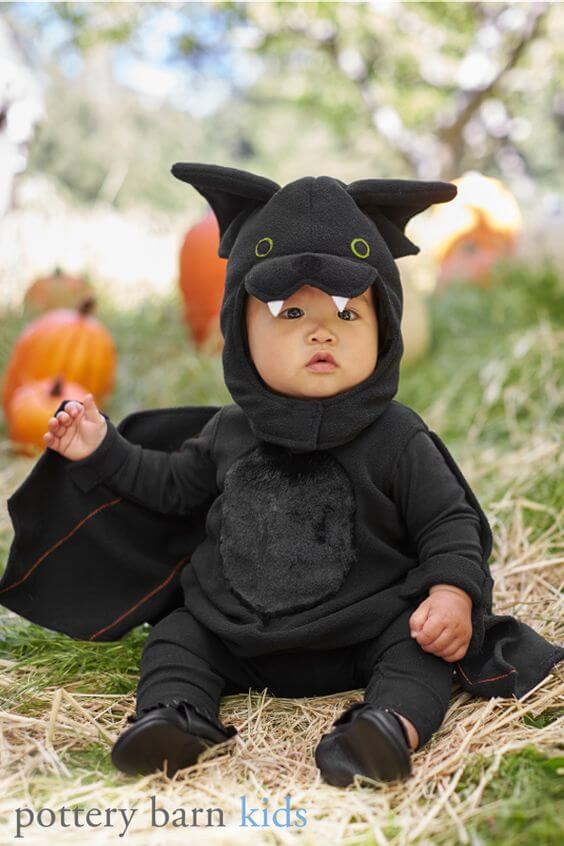 This little dragon can give even the cutest toddler Halloween costume a run for their money. And the baby in this costume is even cuter. Don't you think so?
Thing One, Thing Two: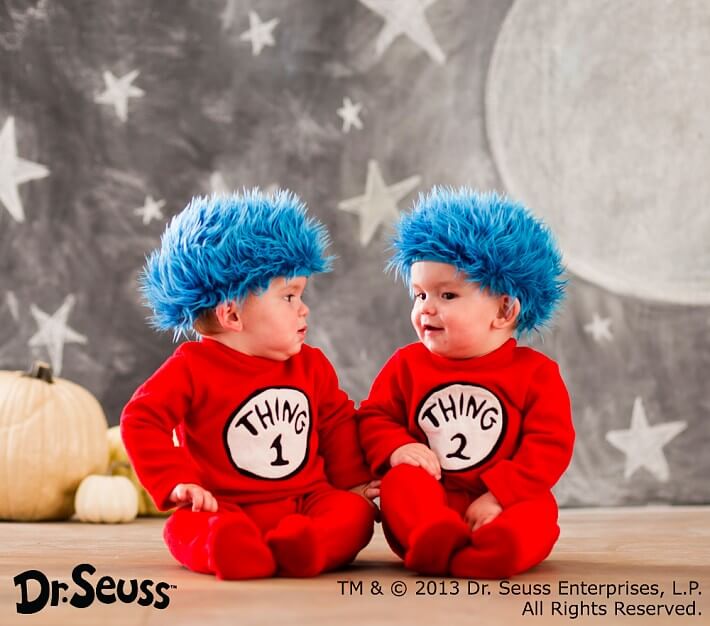 This costume is simply perfect for twins or even cousins. But we like it for twins more. Dress the first born in Thing 1 costume and the other one in Thing 2 costume.
The Card From Alice In Wonderland: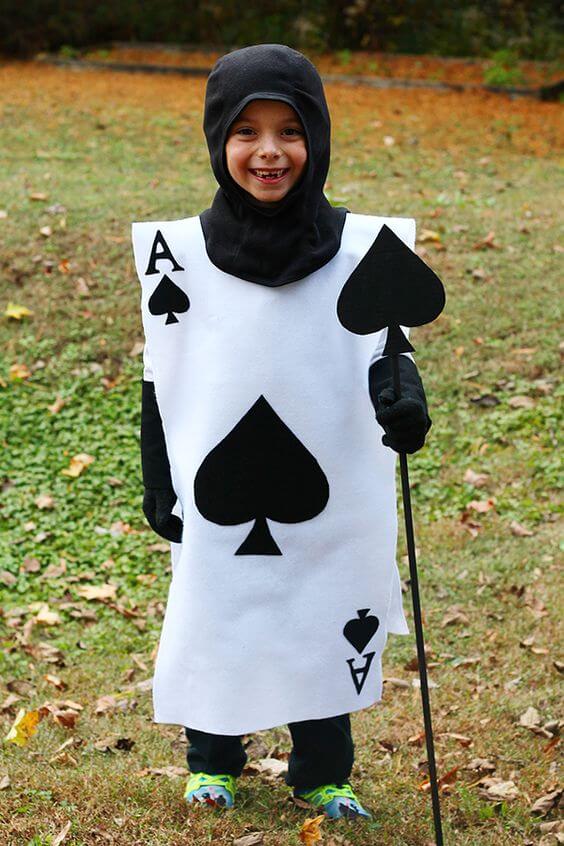 Your child will be thrilled to see this costume. And we're sure anyone who sees him in this attire will be thrilled too. You'll have to do some preparations, like purchasing black and white felt and a ski hat.
Minion: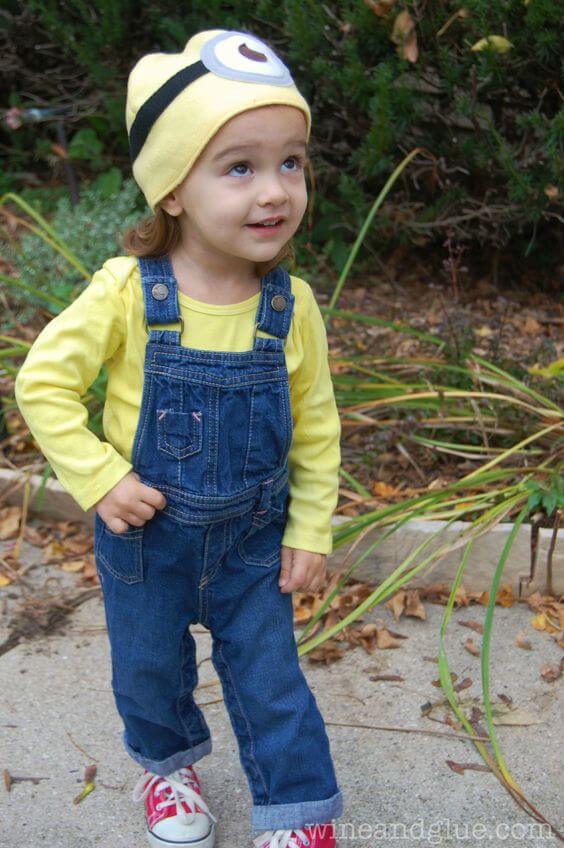 This one looks so cute that I literally want to cry. And the girl featured here is gorgeous. This is one those costumes that creates itself. You just have to buy or make the cap.
Firetruck: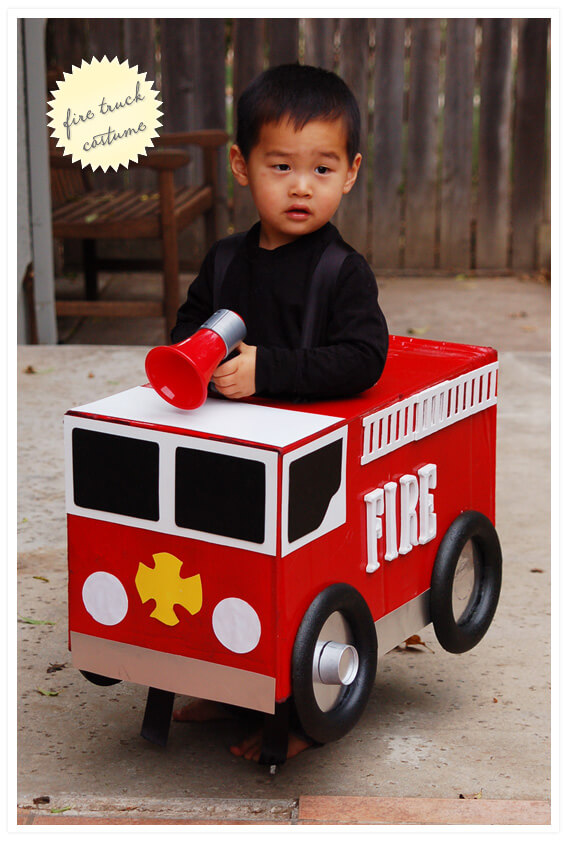 Why be a fireman when you can be the fire truck itself? It's especially great for children who are obsessed with trucks. At least they'll get to pretend like one in the outfit. If your child has a little brother, dress him up as the fire fighter.
Prince Charming: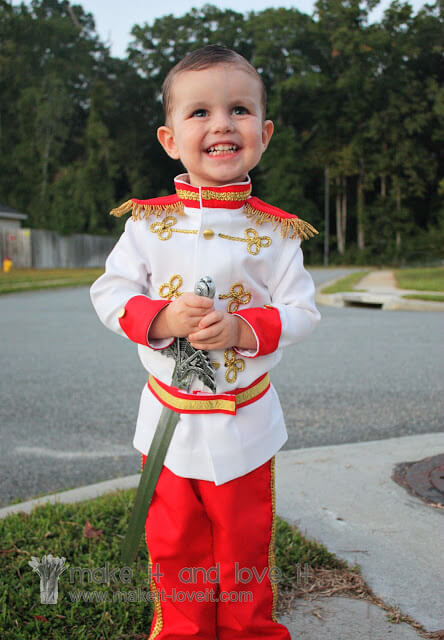 Now he's indeed a Prince Charming. Look how gorgeous he's looking in the royal attire the best part is that you can easily make this costume at home, with just a handful of materials. Oh, and don't forget to give him the sword. He'll need something to fight the bad boys.
A Knight Costume: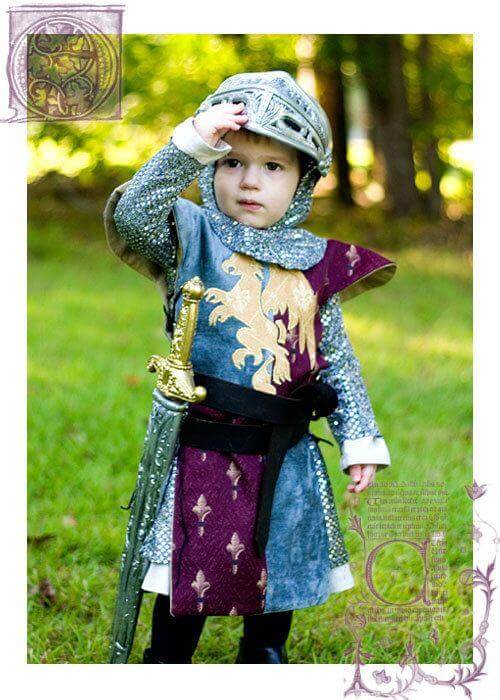 Look at his brave knight in the picture? He will assist the Prince Charming above in the picture in all his endeavors. And the sigil looks really appealing!
Little Spider: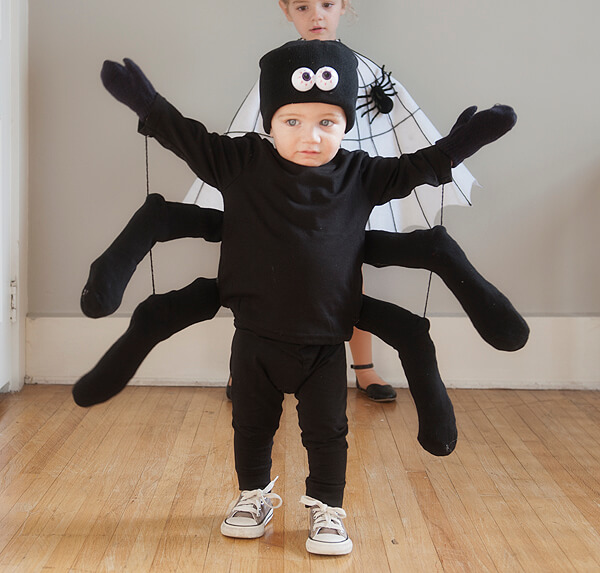 The tiny tot here doesn't look really happy dressed up as a spider. But that's how toddlers are, right? If you create it nicely, and by following the methods, your toddler will definitely like it.
Jack Skellington from Nightmare Before Christmas: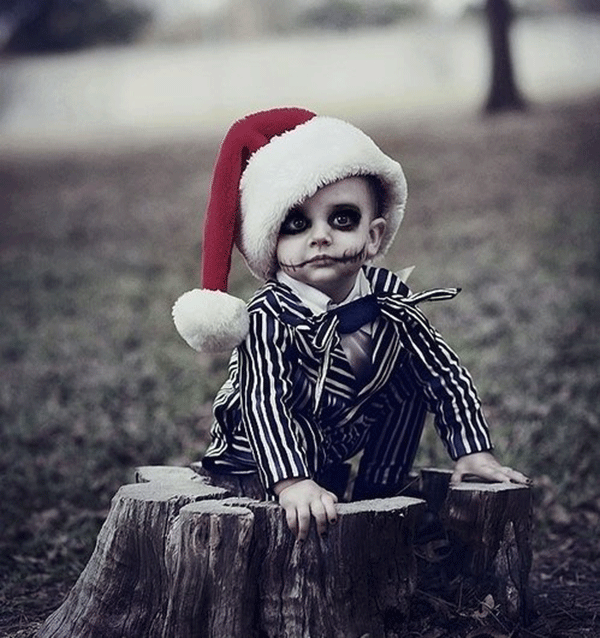 Now this Halloween costume is both cute, and creepy. We love the way how this little one is posing for the camera.
Mary Poppins: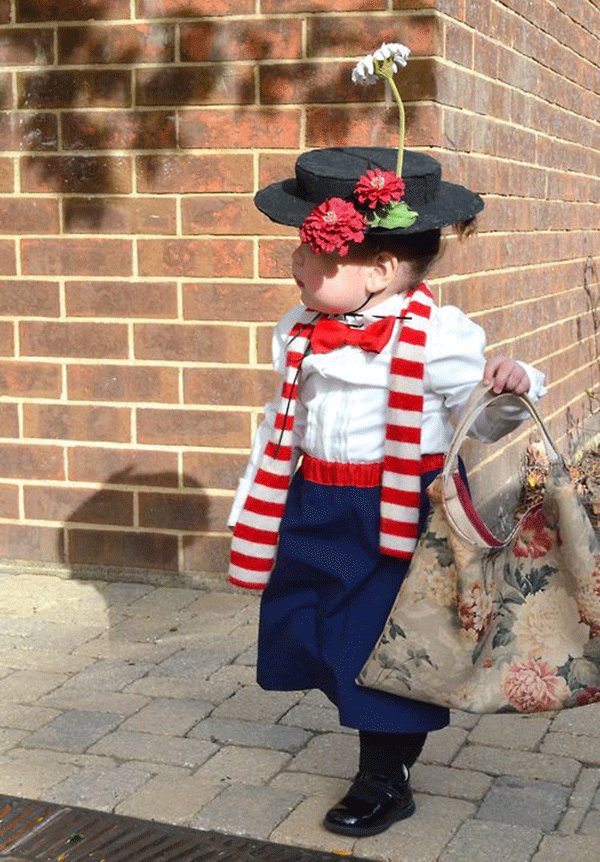 She is the cutest May Poppins cosplay ever! Hands down. And see the bag she's carrying? It's probably bigger than herself.
Oompa Loompa: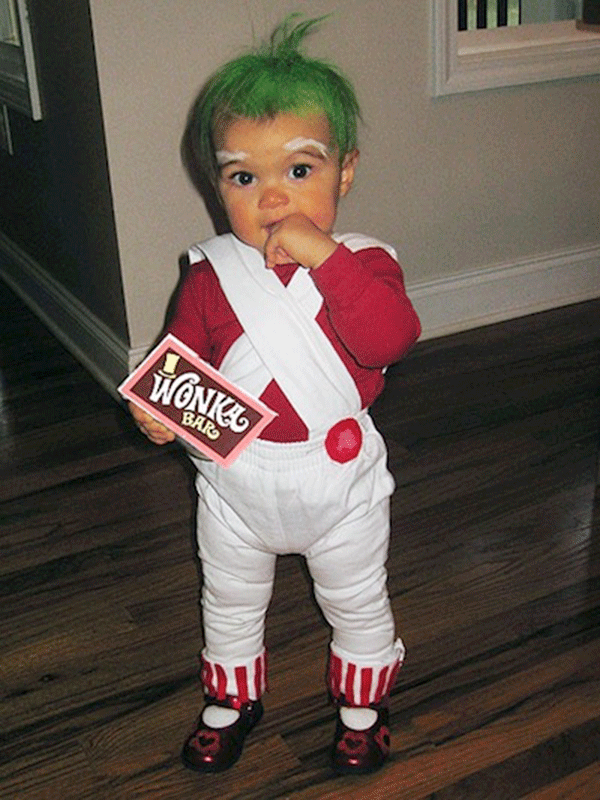 Walk down the memory lane by dressing up your little one as an Oompa Loompa from the "Willy Wonka and the Chocolate Factory". We personally think Oompa Loompas were the most underrated characters in the movie. What do you feel?
Cutest Scarecrow: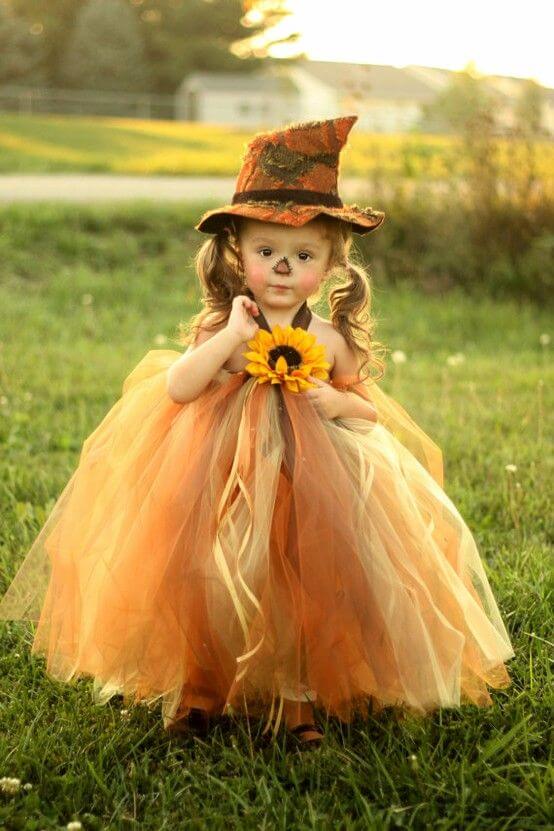 Tell me you guys? Would you ever feel scared if you come across such an adorable scarecrow? I'll probably just go and hug her.
Harry Potter: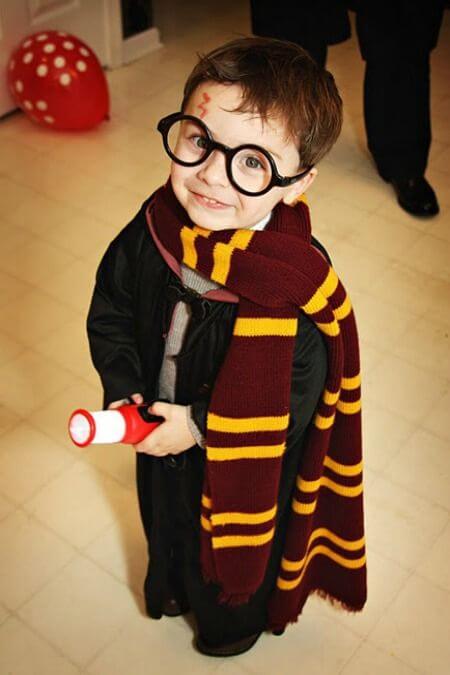 The first installment of Harry Potter may have released 20 years ago, but the movie is still irreplaceable in the hearts of many. And a Harry Potter costume will look great even after a decade.
Little Rugby Champion: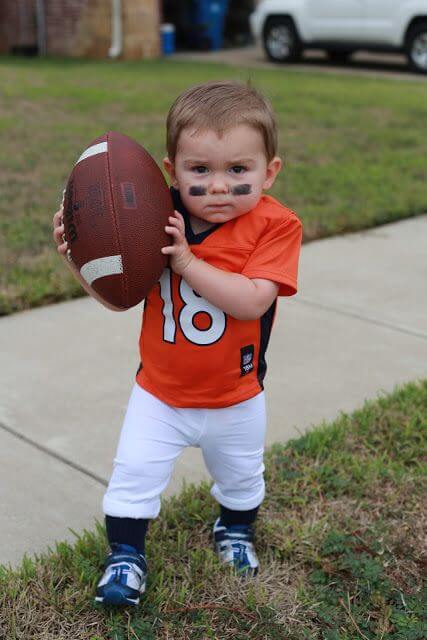 Just look at the fierce expression of this cutie. He's ready to take the rugby field by storm.
Little Flamingo: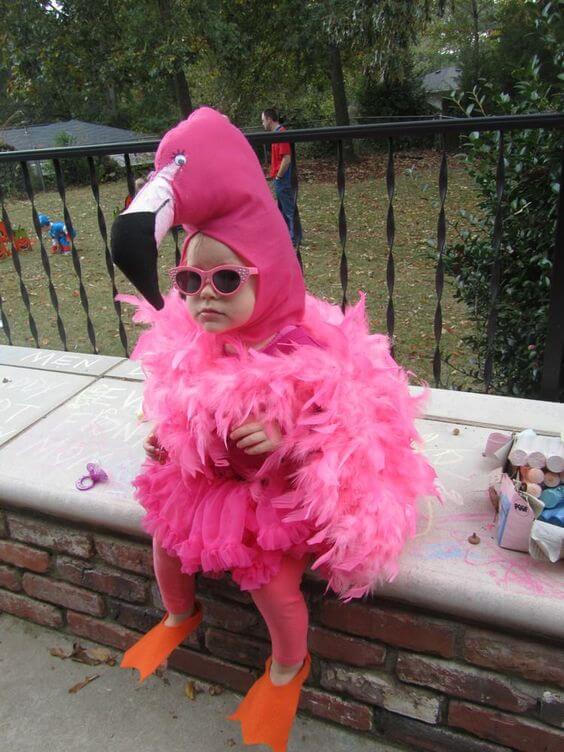 This tiny flamingo looks absolutely adorable in this costume.
Taco Costume: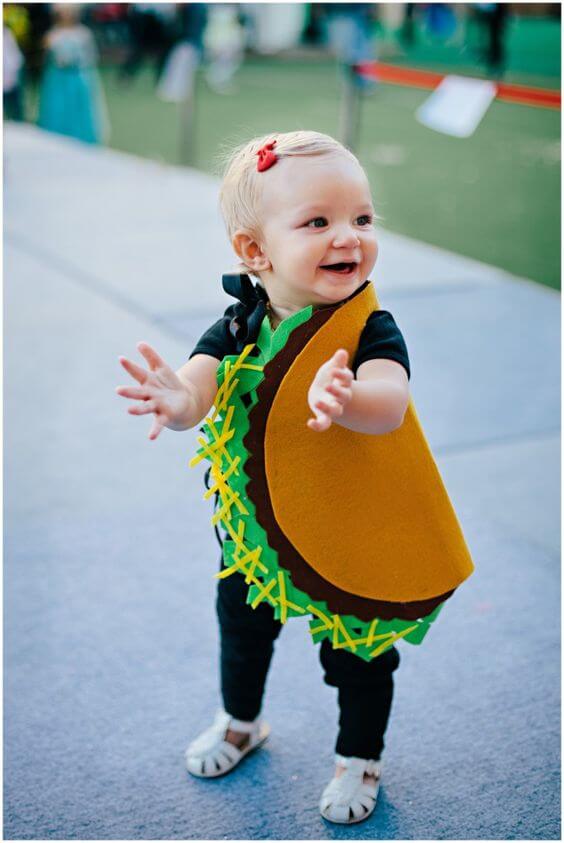 We're feeling hungry on just seeing this munchkin dressed up as a taco.
So what do you think about these Halloween costume ideas for toddlers? Did any of these Halloween costume ideas for toddlers is worth your child? Let us know by commenting below.