Do you know what's even more hilarious than dressing up your pooch in human clothes? It's decking it in Halloween costumes. So include your furry buddies in your Halloween celebration by dressing them up in the most outlandish costumes ever. We've sorted some of the best Halloween costume ideas for dogs. Take a look.
You May Also Like To Read:
Top 30 Halloween Costume Ideas For Dogs
Beetlejuice Costume: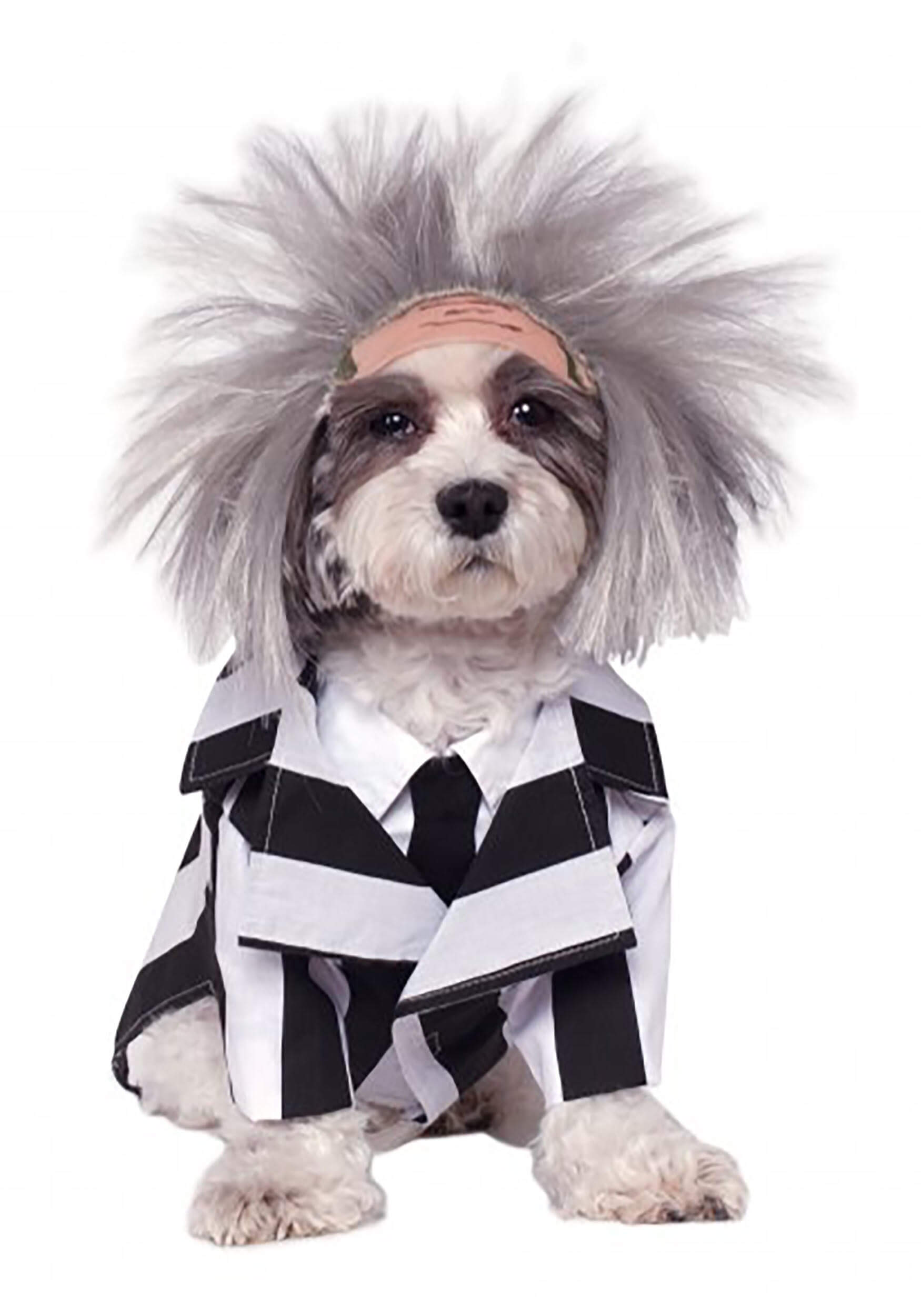 Tim Burton's "Beetlejuice', a kooky ghost story, is one of his most popular films ever. And almost everyone watches "Beetlejuice" movie during Halloween to get into the spirit. So how about dressing up the dog as the protagonist?
Superhero Costumes: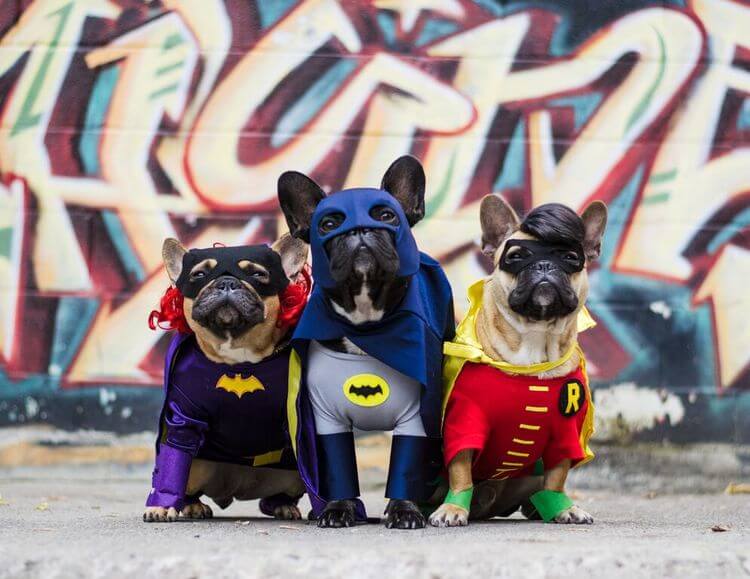 Batman, Batgirl and Flash, the trio are up for some kickass adventure. And we must say the wigs used for the superheroes are probably the best part of this costume.
The Business Dog: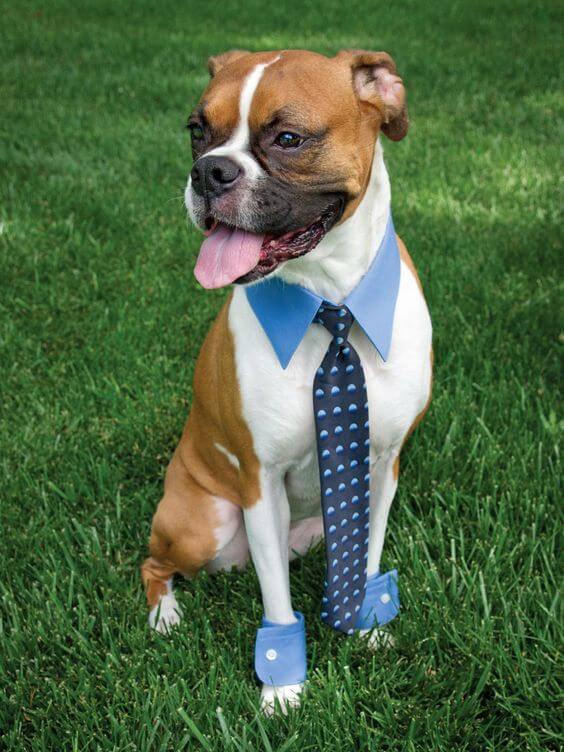 The doggy here is all set to attend an important business meeting. It seems that the phrase 'working like a dog' was inspired by him only. Ensure that you measure your dog's neck before making this costume.
Fairy or Butterfly: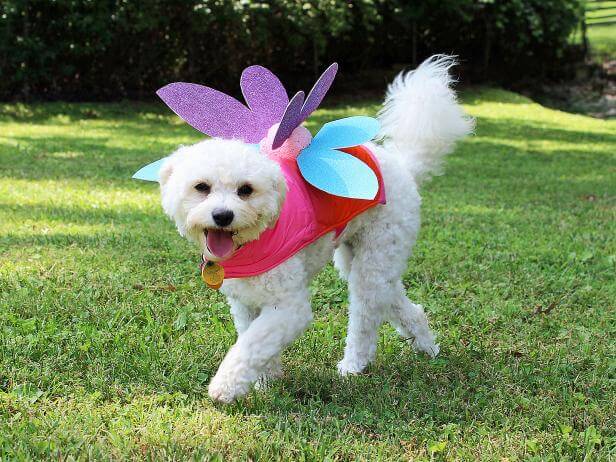 Is it a fluttering fairy or a butterfly? We'll let you decide that. But there's absolutely no doubt that your dog will look cute in it.
Frankenstein Costume: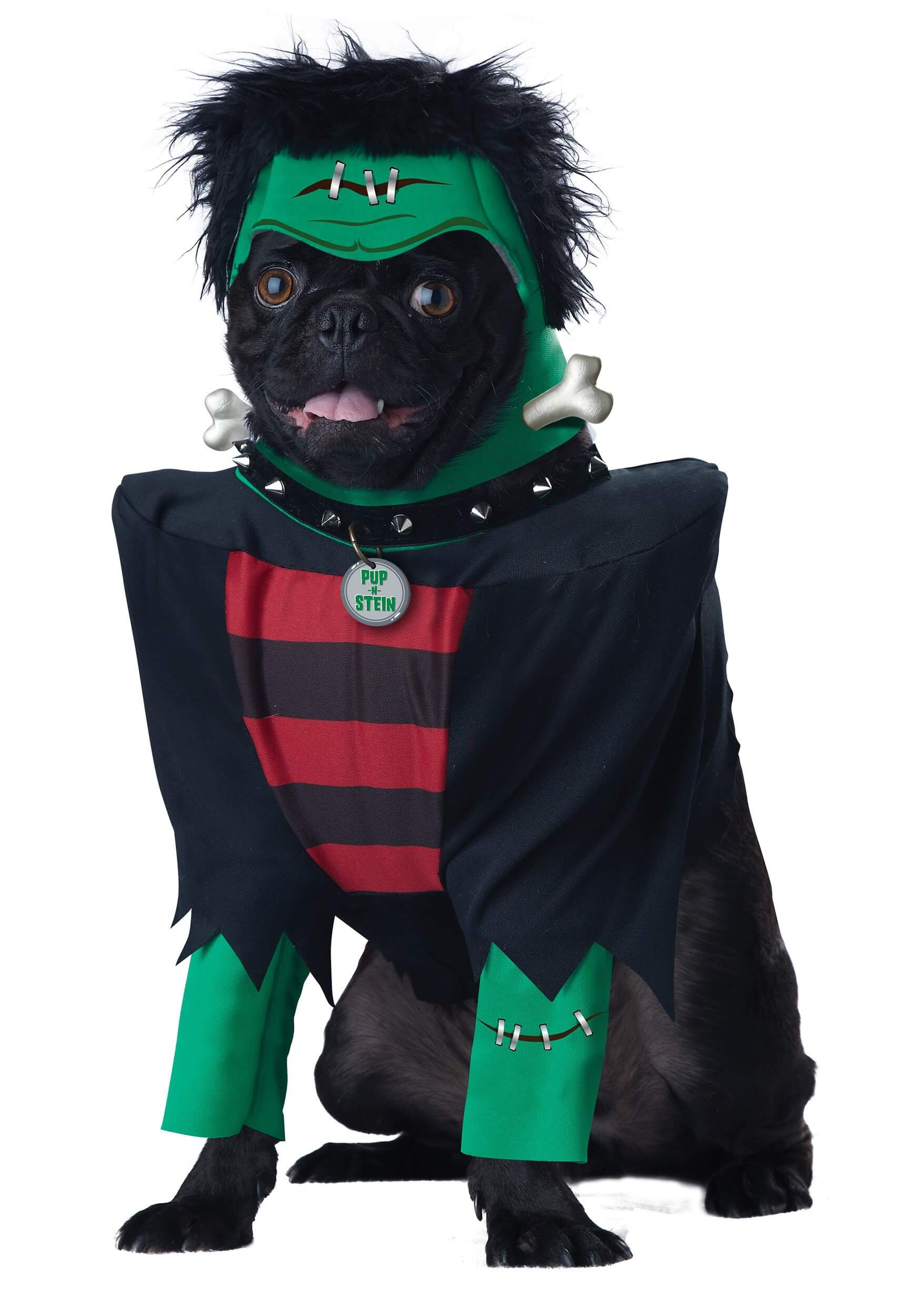 Do you know what we love the most about this costume? It will make your puppy look absolutely adorable and cute, even though a Frankenstein costume is worn by someone or the other every year. We totally love his hairdo here. So much like Frankenstein.
Giraffe Costume: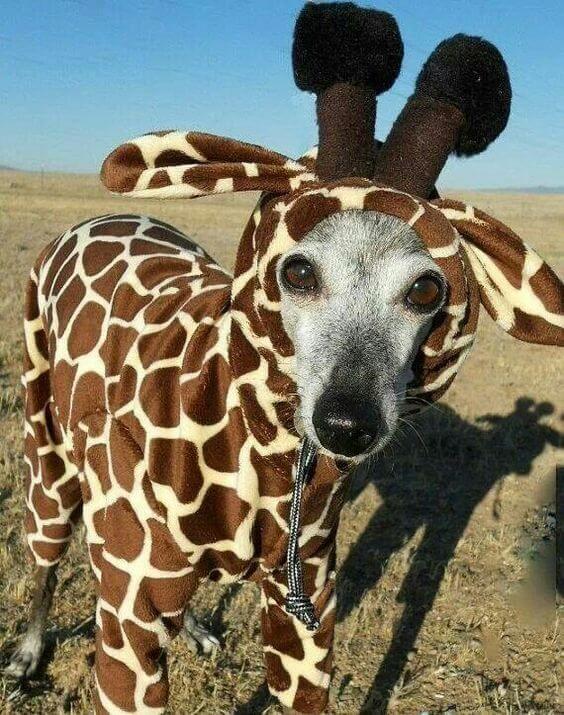 How about transforming your dog into a completely different animal this Halloween? What do you think about a giraffe? It will look tremendously amazing if you have a tall dog.
Ewok No Sew Dog Costume: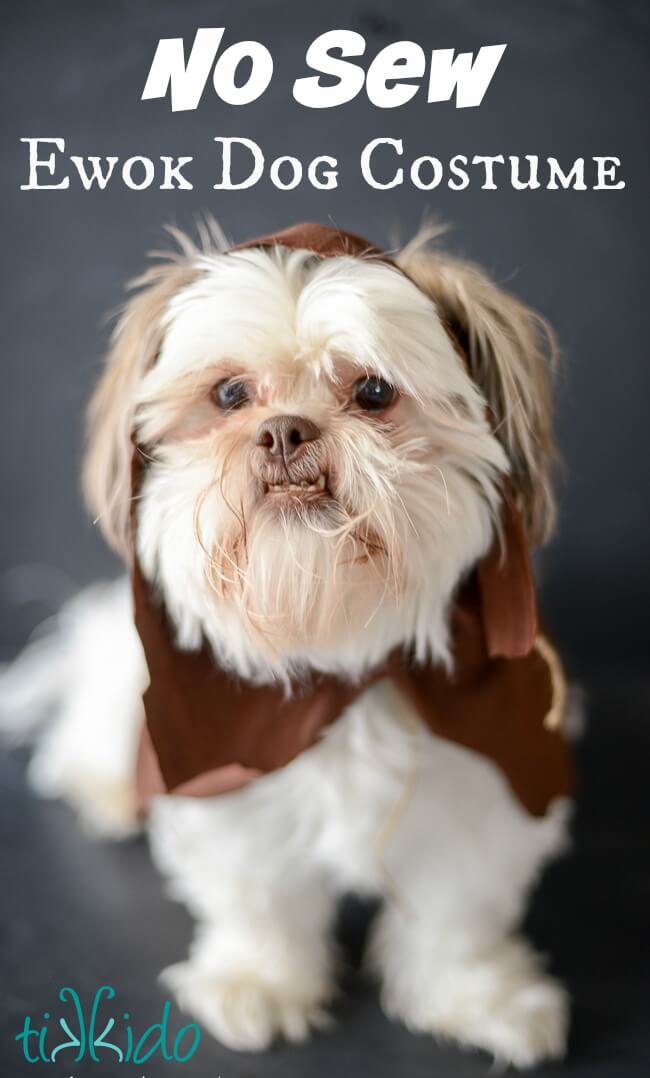 Peeps! Let me assure you one thing, the "Star Wars" inspired costumes will never go out of style, at least for the next five decades.
Big Bad Wolf: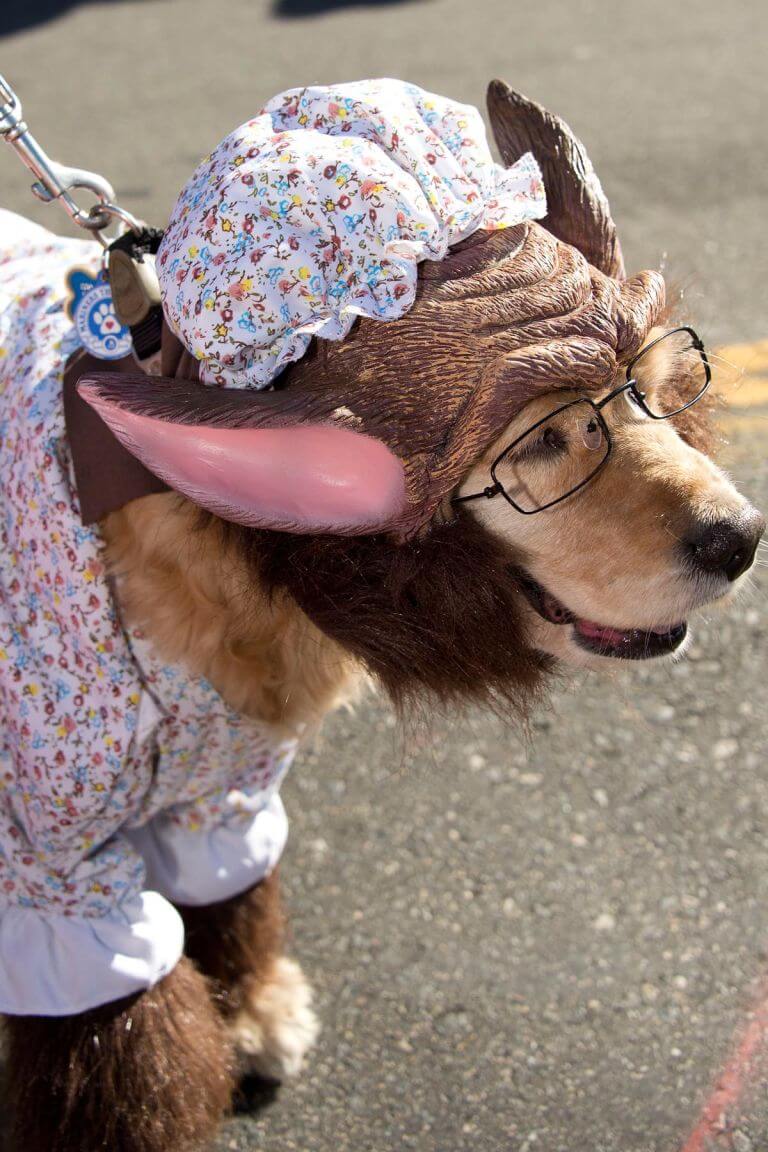 If you're planning to dress up as Red Riding Hood this Halloween, deck up your dog in the Big Bad Wolf costume. We bet he'll look unique in the floral gown and glasses.
Spider Dog Halloween Costume: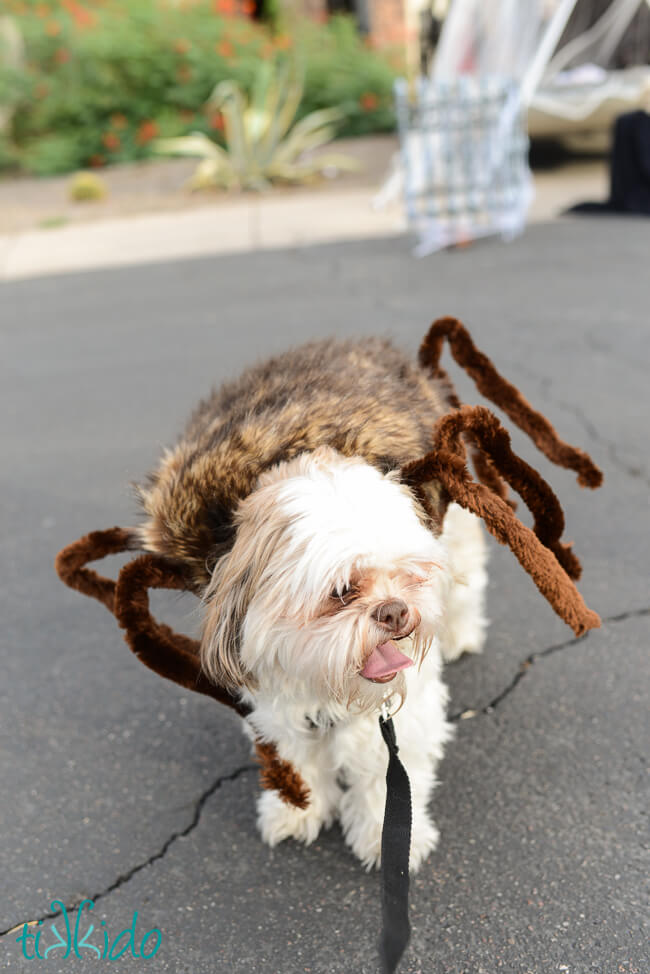 Here's again is an easy peasy tutorial to create a magnificent Halloween costume for your dog. We can at least guarantee you that no one will be scared of this spider.
Sailor Costume: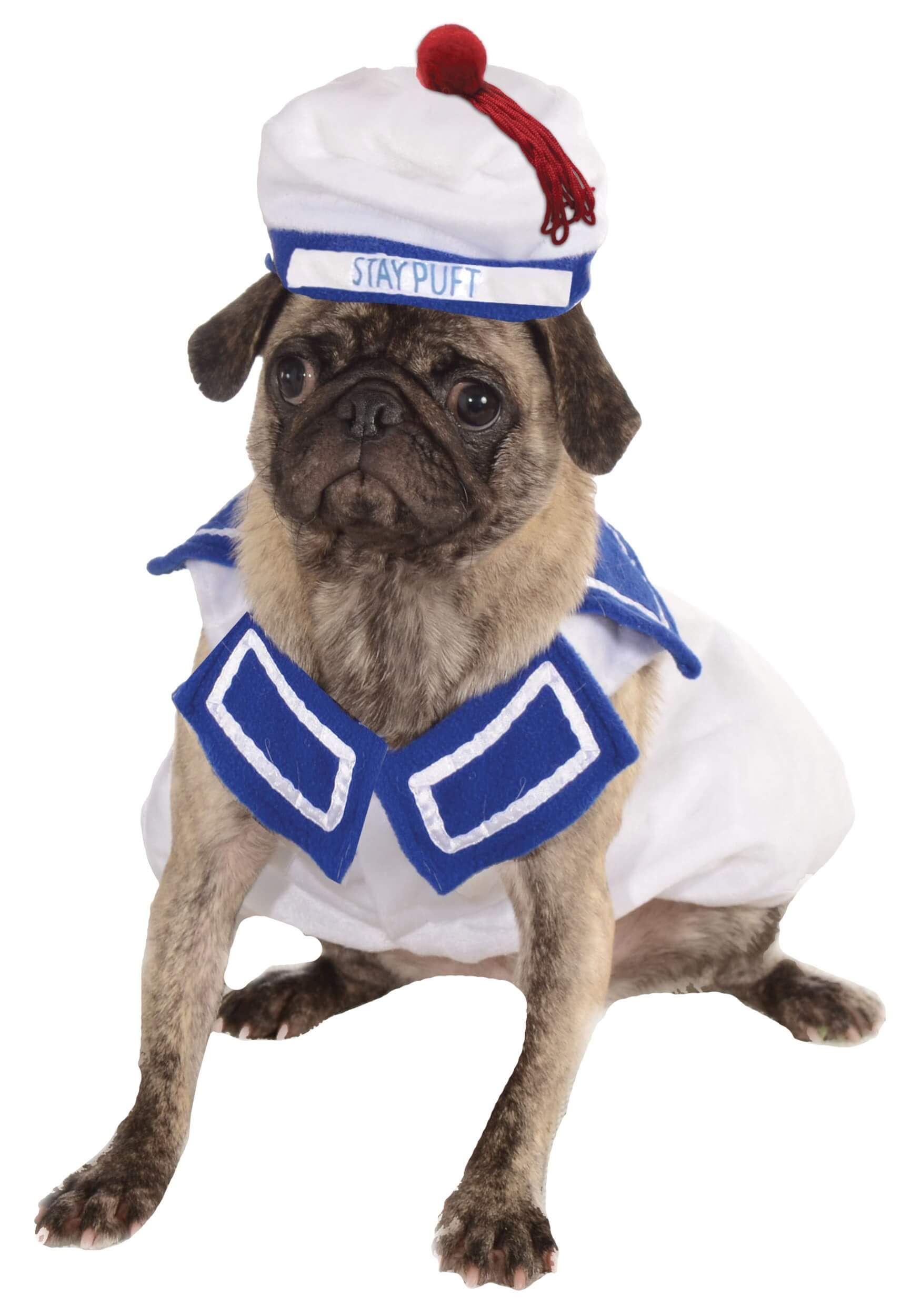 If you want a costume that reflects your dog's innocent, yet strong nature, then this sailor costume would be a perfect pick.
Little Ladybug Costume: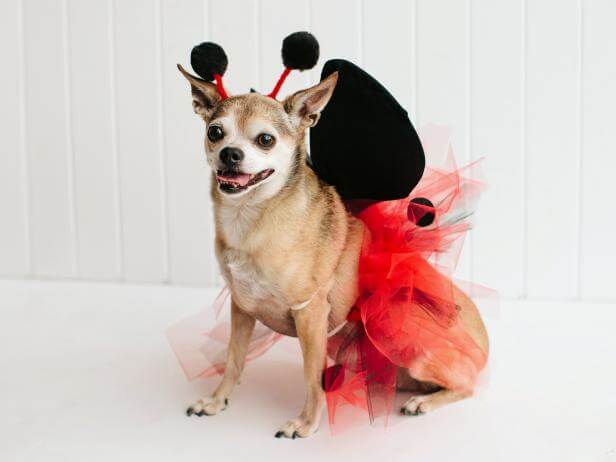 This is one of those costumes, which can be made under an hour, yet can make your dog look glamorous beyond words. And don't worry. It's a no sew method.
Cupcake Costume: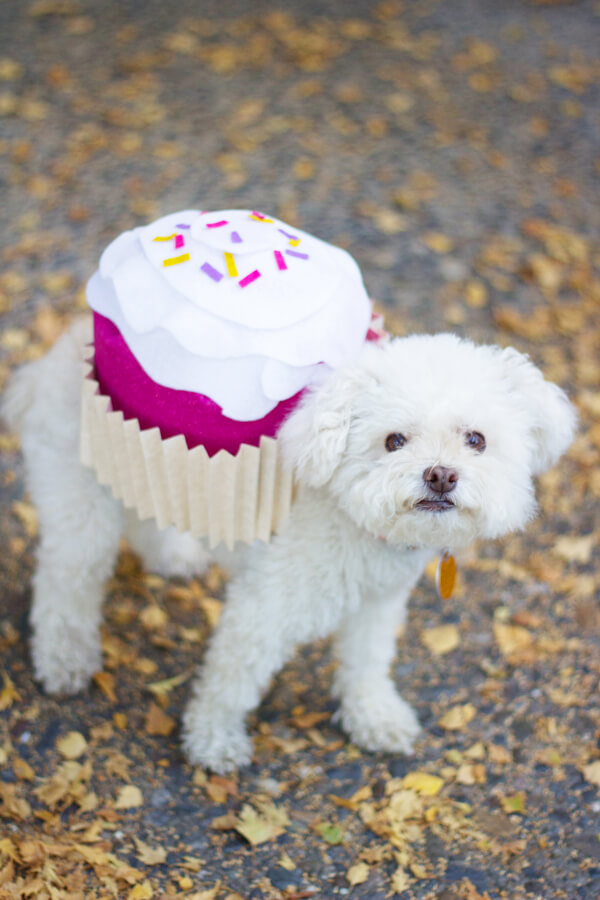 Since dogs are the sweetest in the family, or even planet, they deserve this cute cupcake costume, especially when the dog itself is as beautiful as the cupcake.
Tutu Fairy Costume: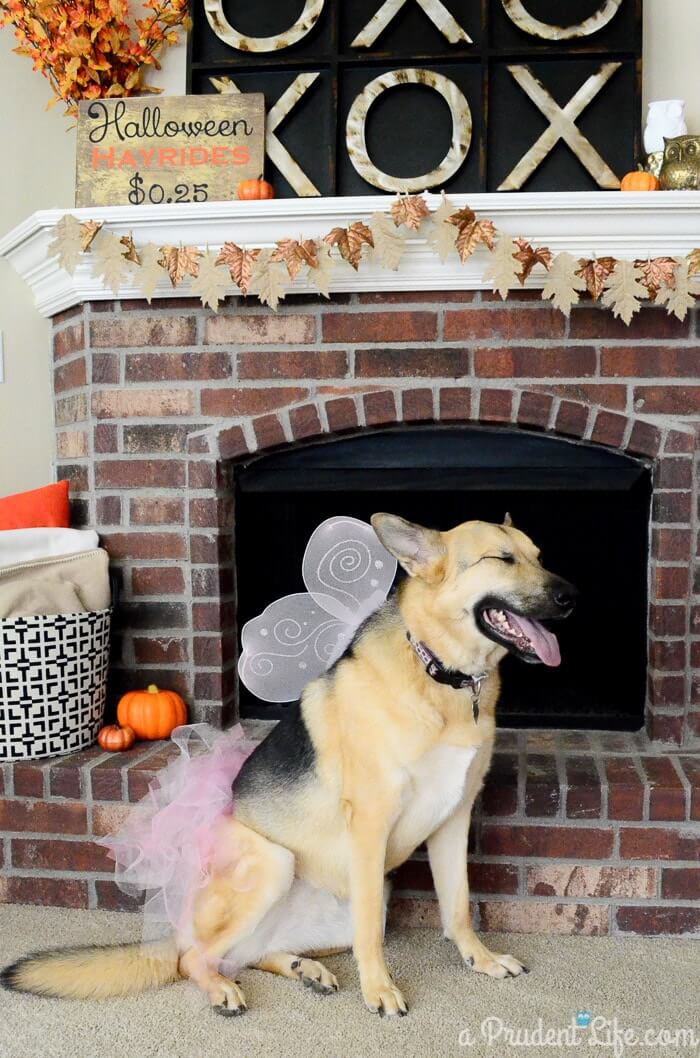 We know that we've already shared a fairy costume, but this one's so adorable that we just couldn't help including it. Or just assume that the former is a butterfly costume.
Chia Pet: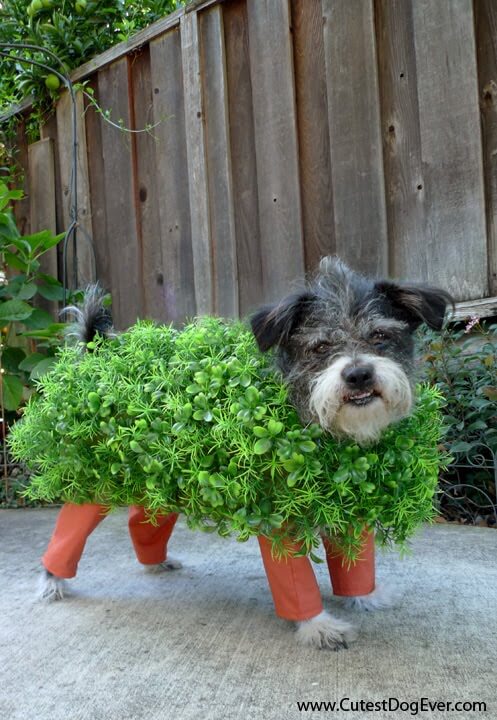 If you have some faux plants in your house, pull of the foliage and make a blanket using green felt. Don't forget to cut holes for your dog's feet and hands.
A Dapper Look: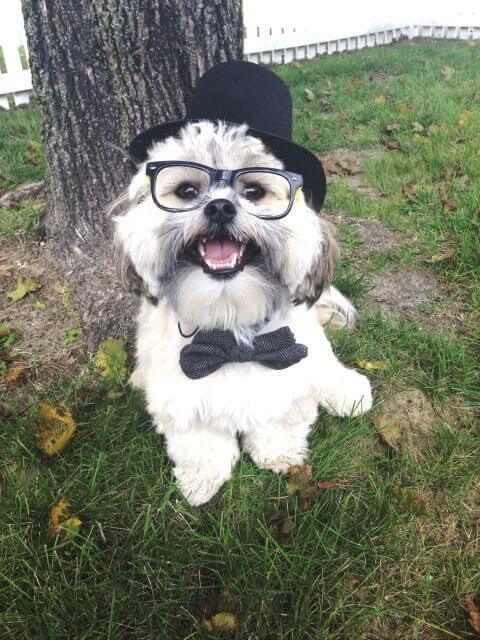 How easy is this look to recreate? You just need throw on lens free glasses, (make sure they're plastic), a bow tie and a tiny hat to give your little friend a dapper look.
Tutti Frutti Costume: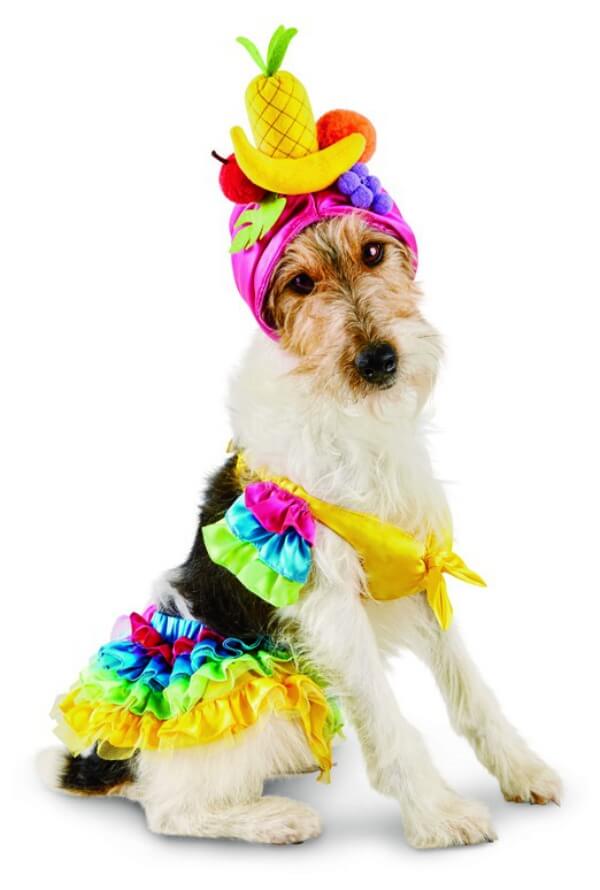 If you're up for some tropical fun this Halloween, deck up your canine in this adorable costume. It's so colorful and full of life. People won't be able to stop themselves from admiring it.
Superhero Costume: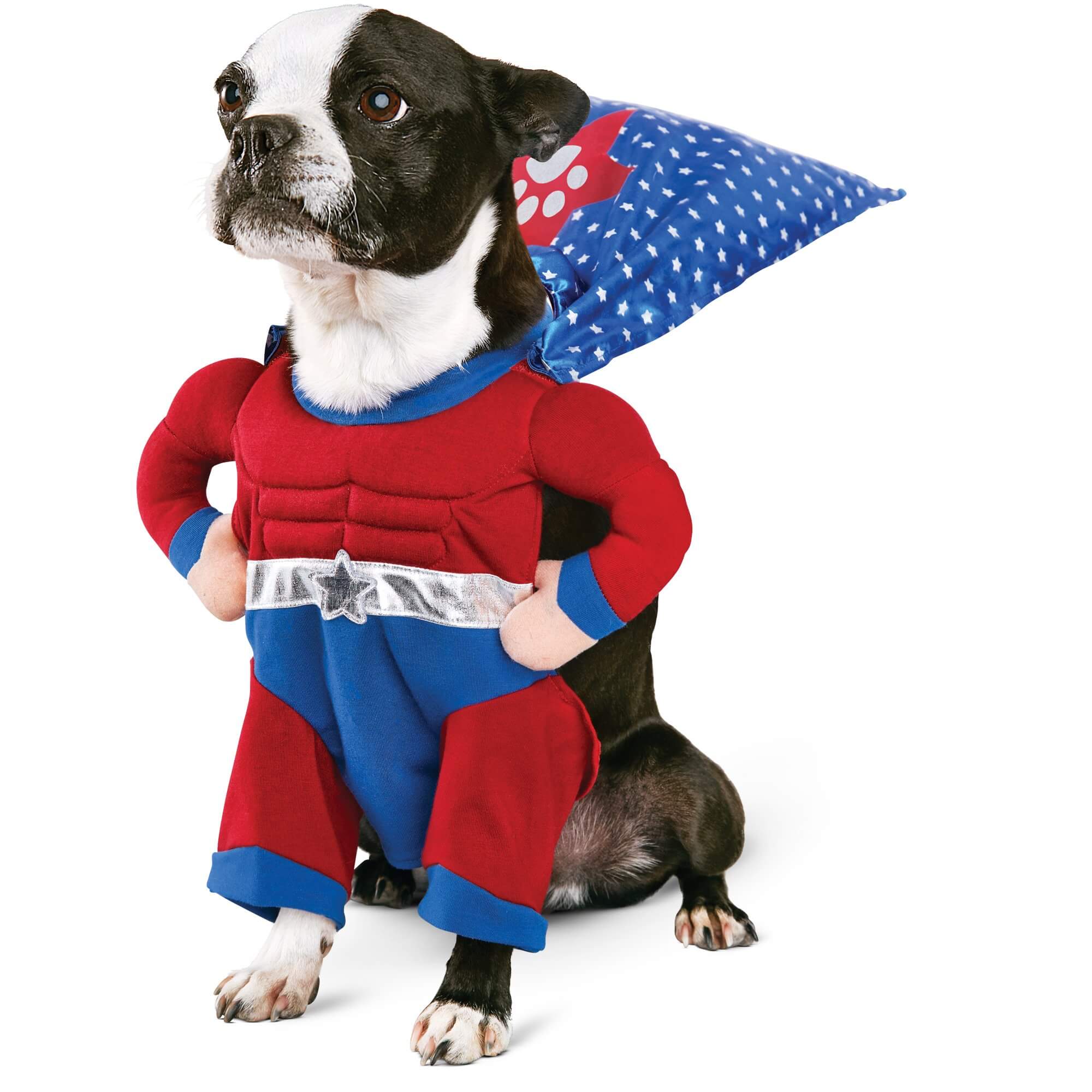 Why be any other superhero, when you can be a unique brand? Your four legged friend will look awesome in this costume.
Beanie Puppy: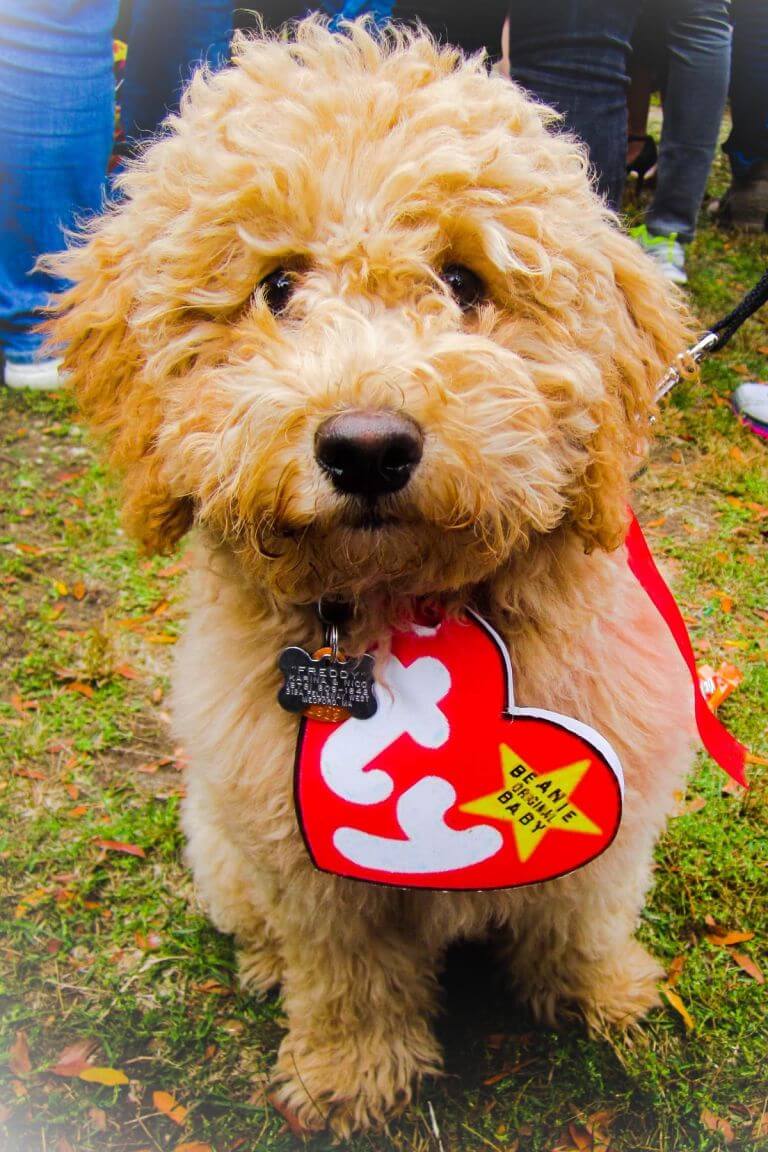 If you're attending a 90s themed party, dress up your dog as a Beanie Baby. Don't forget to wrap the iconic tag around your dog's neck.
Lion Costume: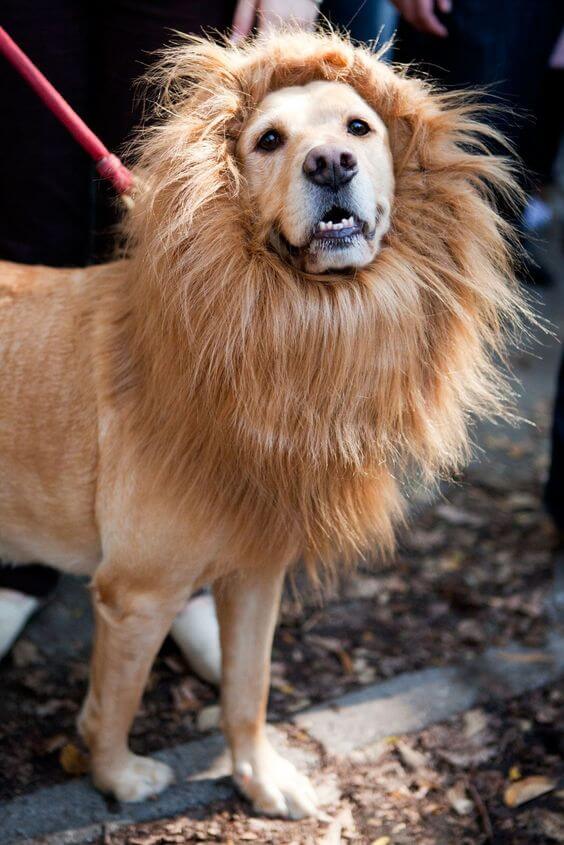 Let your dog roar his way into the Halloween party by dressing him up as a lion. And it's the easiest, we repeat, easiest Halloween costume for dogs, as you just need a wig for it.
Dinosaur Costume: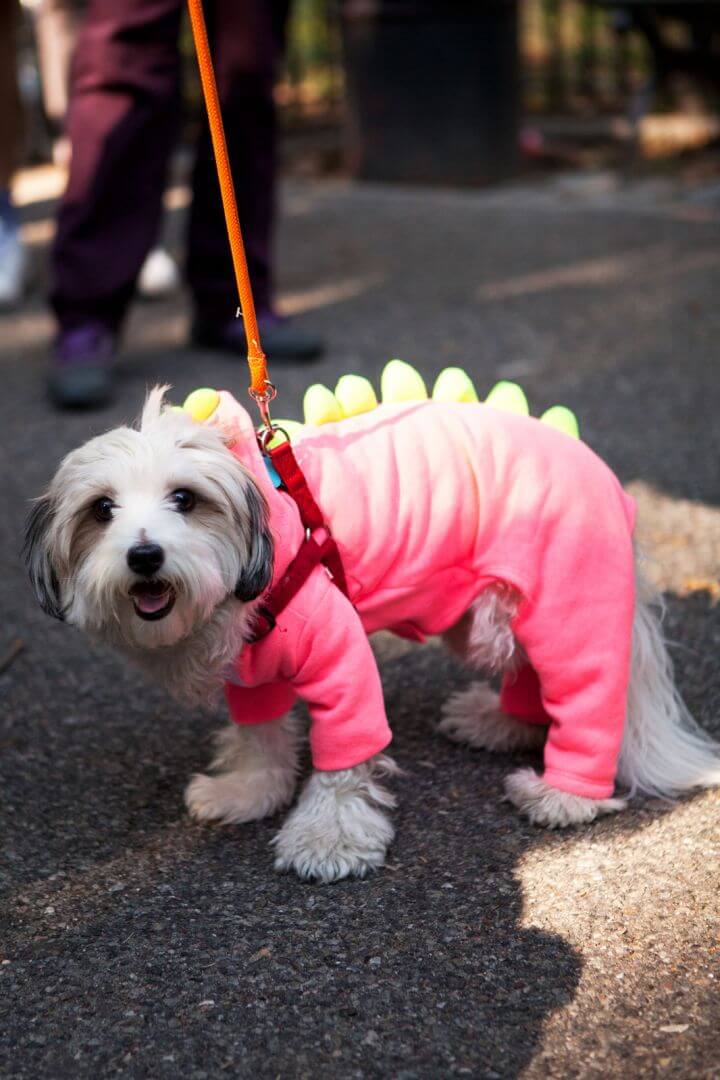 What on earth is it? A dinosaur or a dogasaur? Don't you think it would be fun to witness a pink dino.
Superman Costume: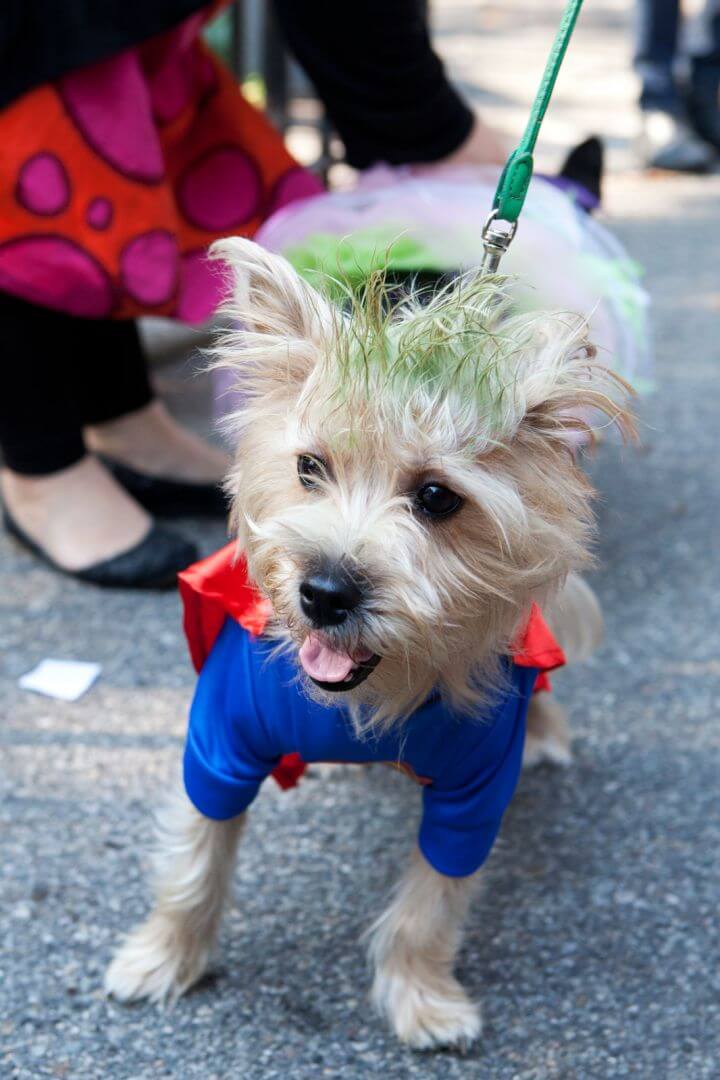 This smart form of Superman is all set to save the world. And do you know how he's going to do it? Just by wagging his tail.
Chicken Costume: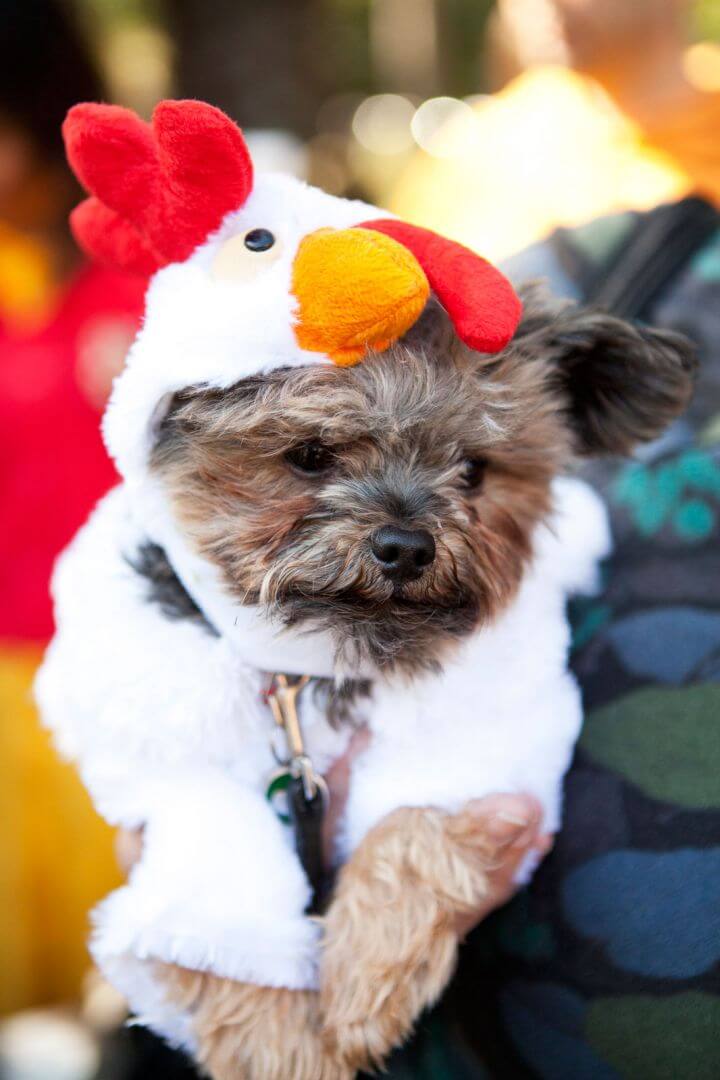 Until now, we've only seen little babies dress up as chicken for the Halloween party. And this is the first time we're seeing a doggie dressed up like a chicken and we're crushing on it.
Turn Your Dog Into A Tiger: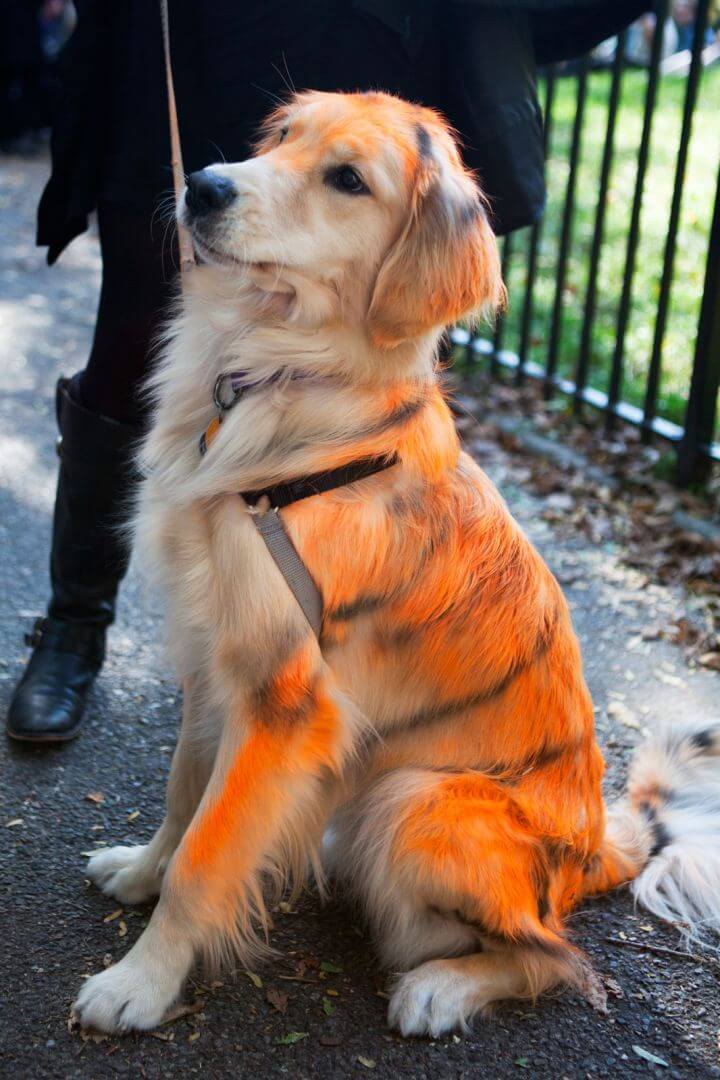 This is a perfect last minute costume idea for your dog. You just have to color your dog orange and make black stripes on it. Just ensure that your dog isn't allergic to the colors.
Scooby Doo: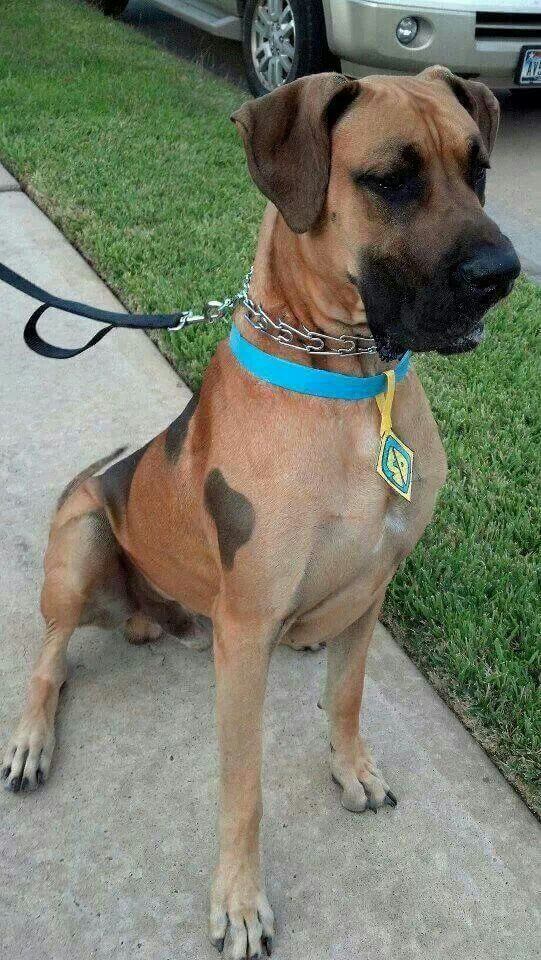 What a perfect cosplay of Scooby Doo. It will look absolutely amazing if you also dress up as Shaggy.
Up Costume: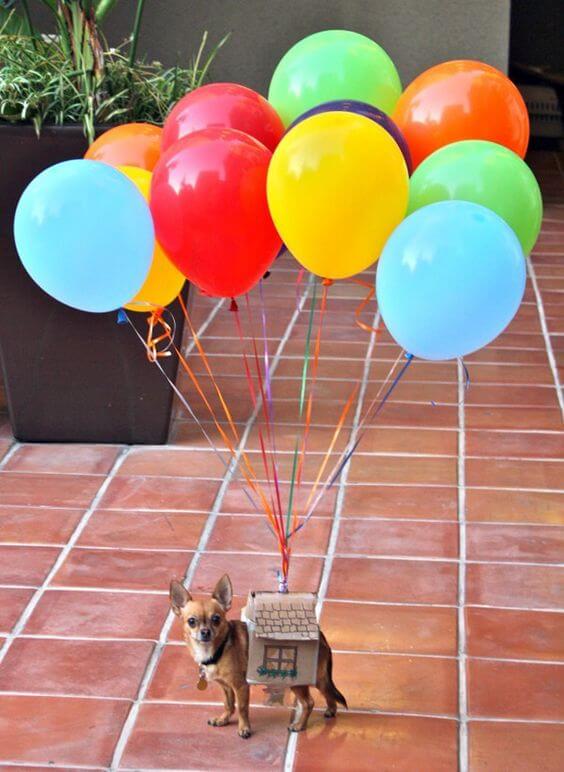 Here's another unique and cost effective Halloween costume for your dog.
Mummy: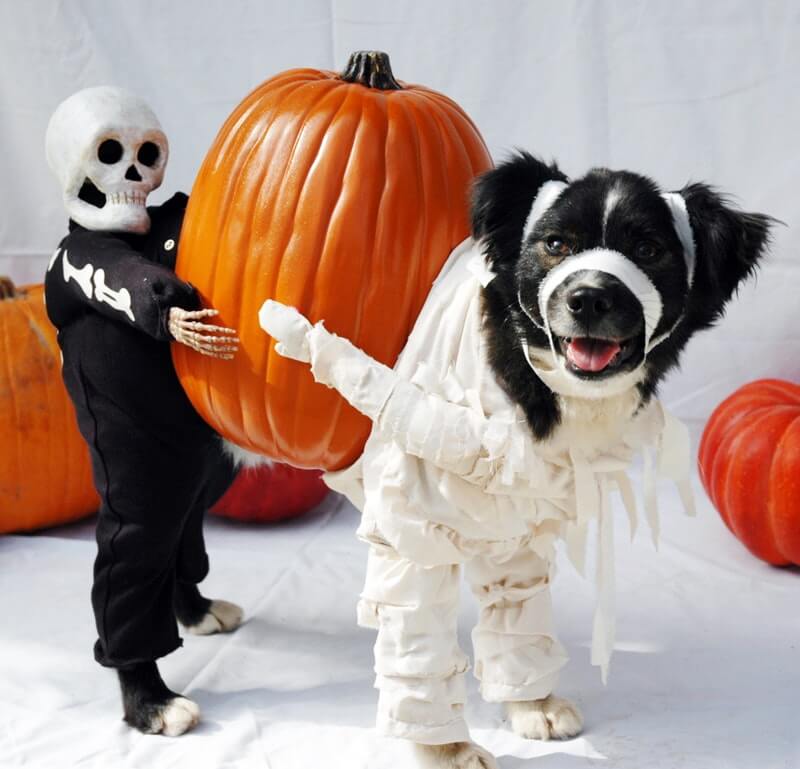 This is one of those costumes that's difficult to understand, but will look amazing. It seems that the mummy and skeleton are carrying a pumpkin to the grave.
Wonder Woman: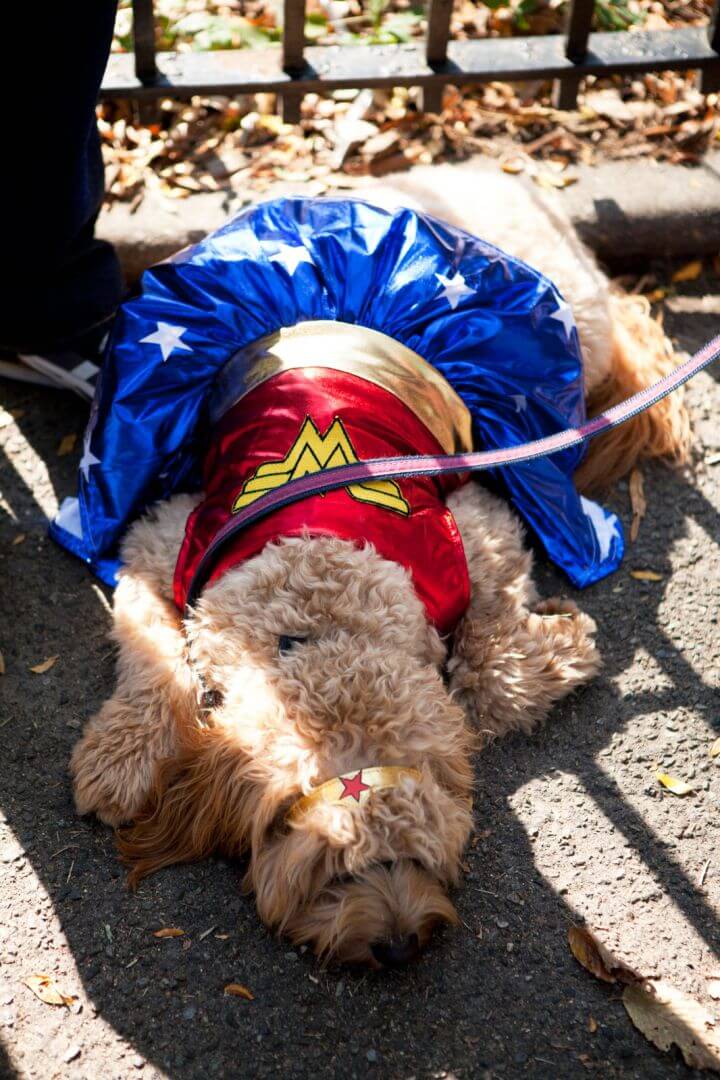 Since the movie Wonder Woman is still creating ripples in the box office, we think it's a perfect time to turn your dog into one.
Turn Your Dog Into A Teddy Bear: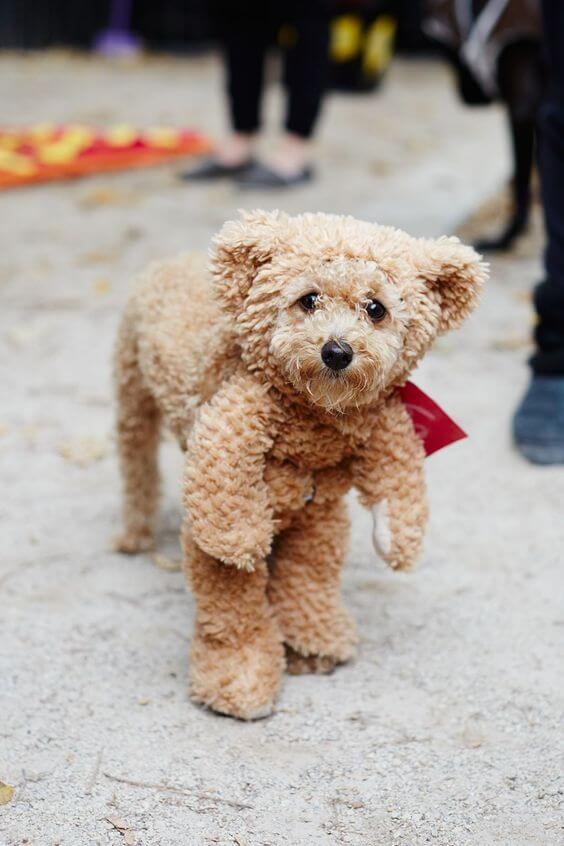 What do you think about the idea of turning your dog into a teddy bear? Isn't it amazing?
Set For The Sky: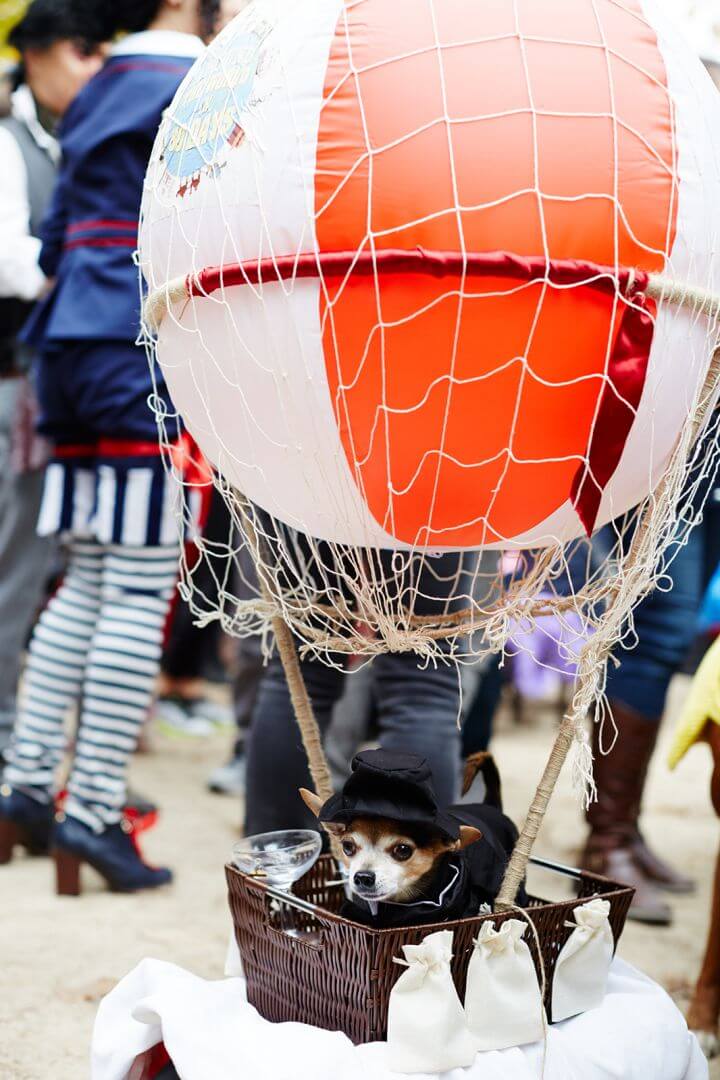 Did you notice the Martini glass? One hell of a sassy dog he is.
Dorothy From The Wizard Of Oz: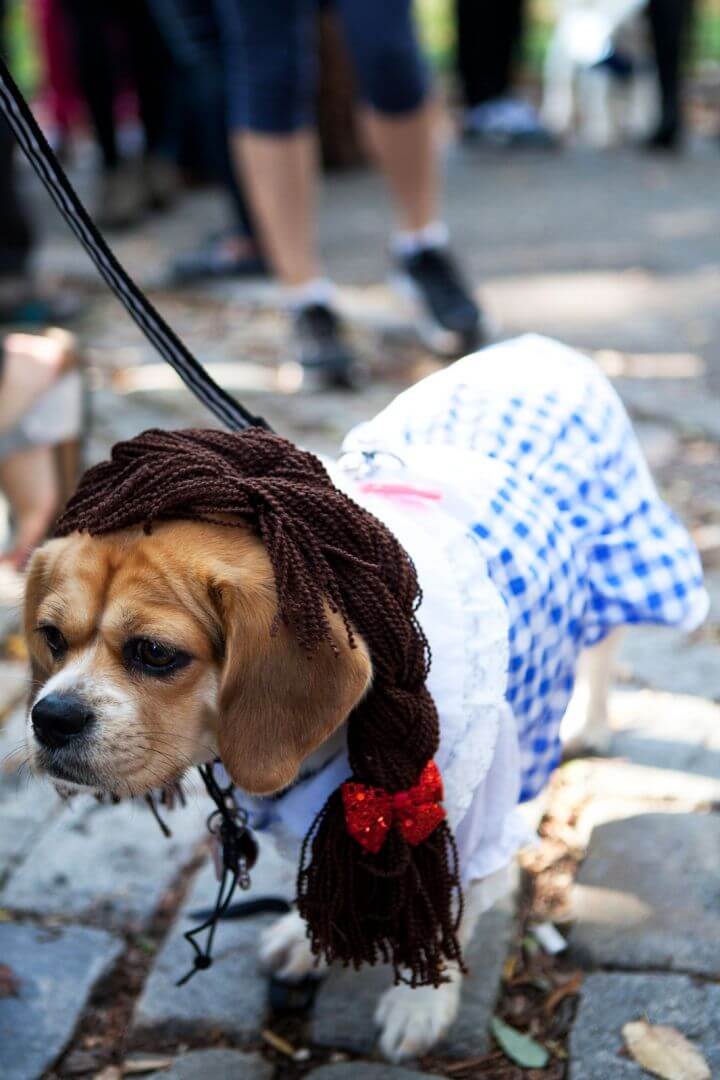 This one got us ROFL! The braids and everything are just perfect. Just the yellow brick road is missing.
So what do you think about these Halloween costumes for your canine friends? Don't you think they'll look ultra adorable? If you have any more Halloween costume ideas for dogs in your mind, share with us by commenting below.