Halloween is coming up fast. So it's time to start preparing for costumes for your kids. But don't be under the misconception that choosing a Halloween costume for children would be easy. Kids are very finicky and hard to please. You need to have their approval before zeroing on the costume. In case you need some idea, we've sorted a list of Halloween costume ideas for kids. Take a look.
You May Also Like To Read:
Top 30 Halloween Costume Ideas For Kids:
Mermaid Costume: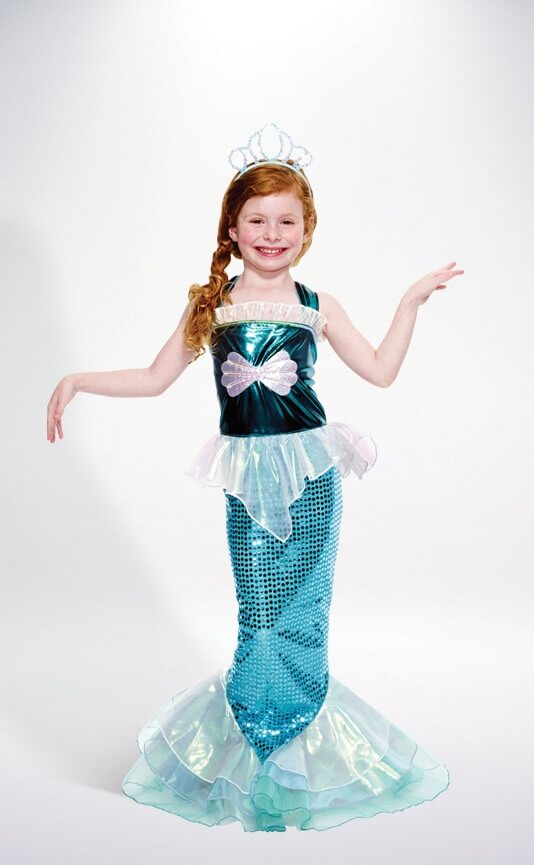 If your daughter's favorite mythical creature in mermaid, how about taking it to the streets this Halloween? This adorable costume is sure to turn some heads.
Annie Dress: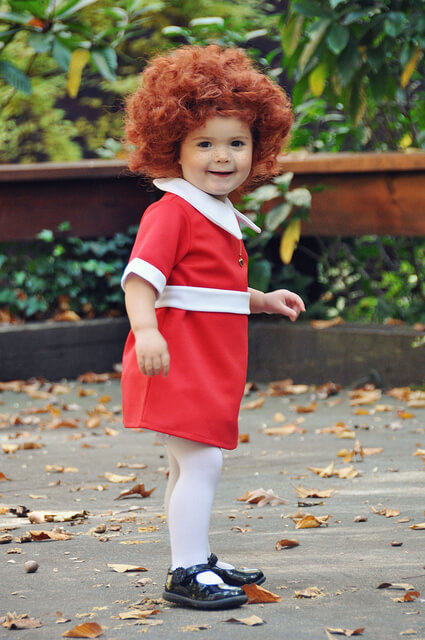 Make your little one wear this Anne dress and she'll definitely be singing the show tunes during the Halloween holidays.
Butterfly Costume: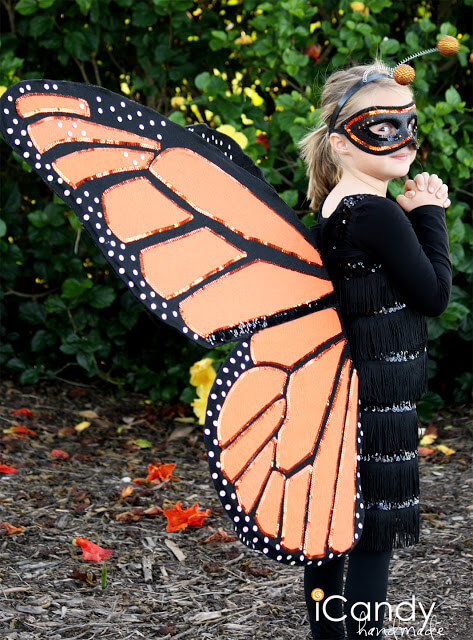 First and foremost, we love the color combination of orange and black. Secondly, it's quintessentially feminine.
Dobby: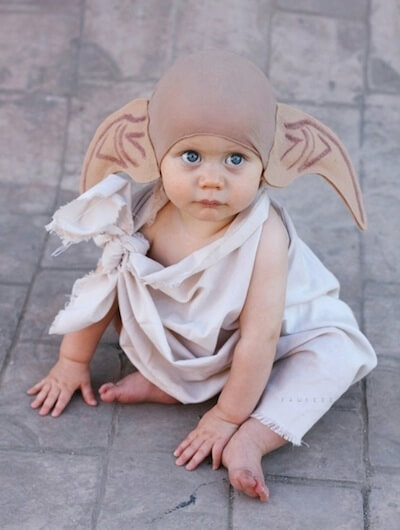 Harry Potter fans can dress their toddler as Dobby, one of the most loved characters from the series.
Gypsy Costume: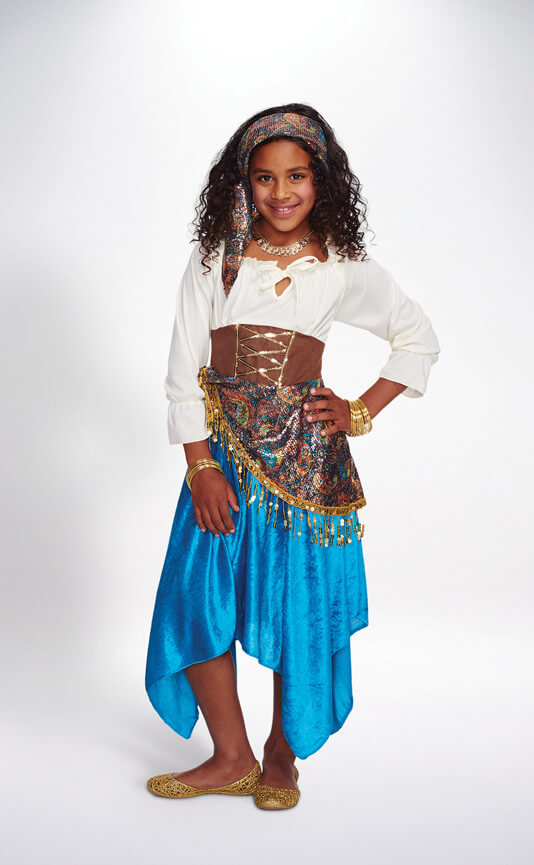 This free spirited costume is one of our favorite Halloween costume ideas for kids. The dress is cute and comfortable, just perfect for children. Don't forget the accessories please.
Alice In Wonderland: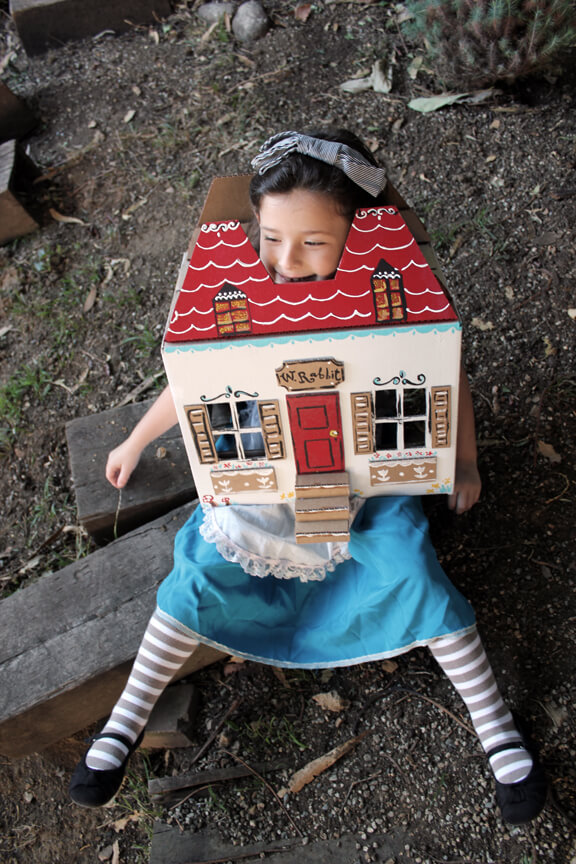 This is one of the most unique Halloween costumes for children. It features Alice trapped in the Rabbit's house. Isn't it lovely?
Cotton Candy: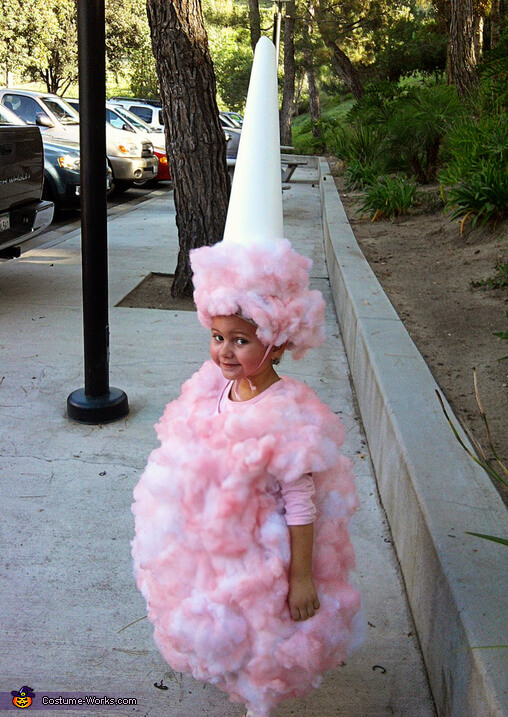 Aww! This is cute and unique too. We feel like eating up this cotton candy.
Audrey Hepburn: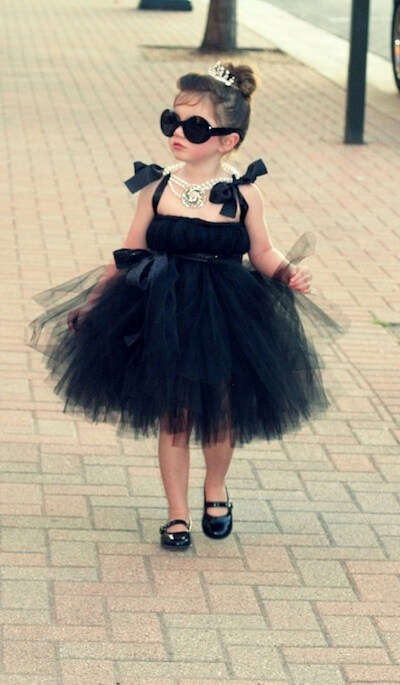 This is sassiness redefined. You can dress up your daughter in something similar with just a black tutu dress with tulle leaves. Don't forget the details.
Elliot And E.T. Costume: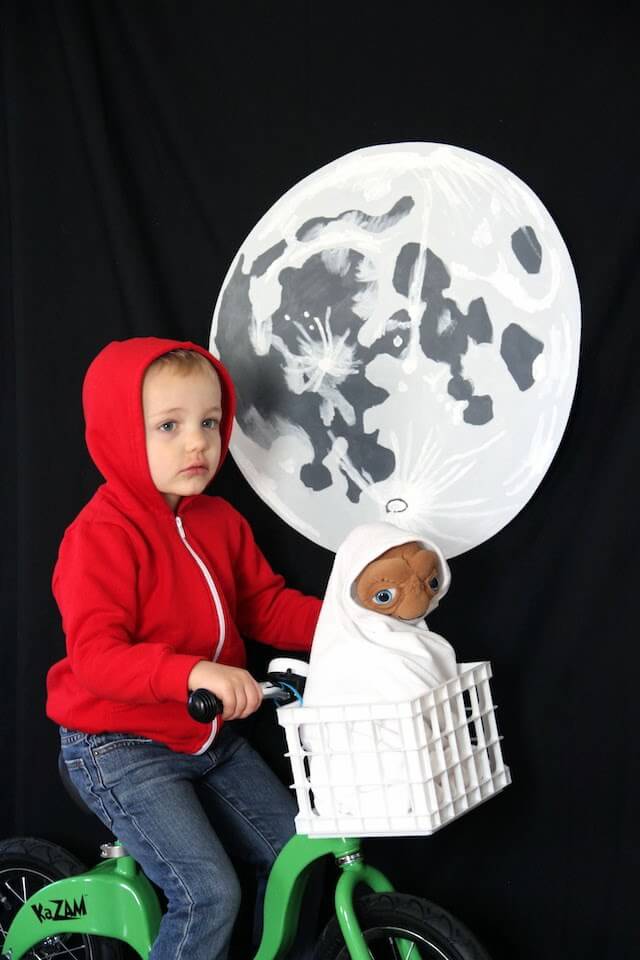 This classic costume would be really easy for your child to pull off. Everyone present in the party will start reminiscing about one of the most loved kid's movies.
Goth Rocker Costume: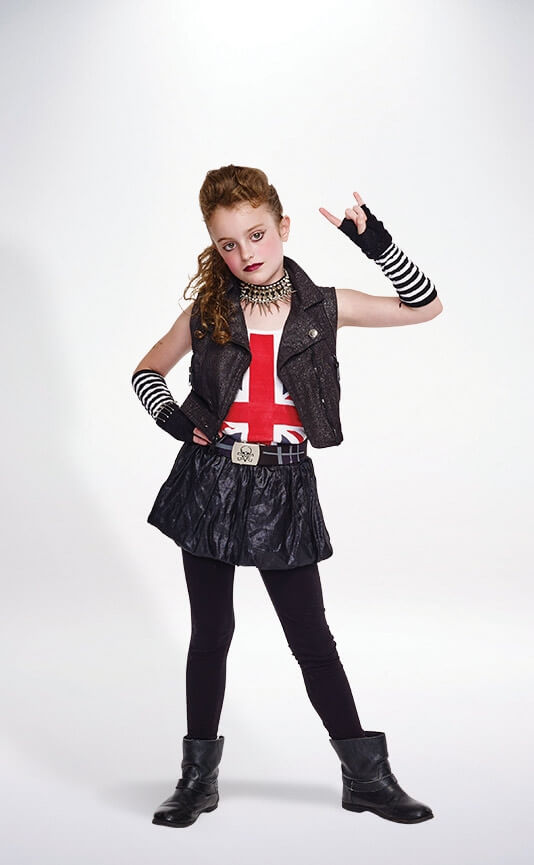 Let your child get in touch with her dark side by dressing up as a goth rocker costume. It's fairly easy to recreate too, considering you just have to wear all black. And don't go overboard with makeup. They're kids, after all.
Minnie Mouse Costume: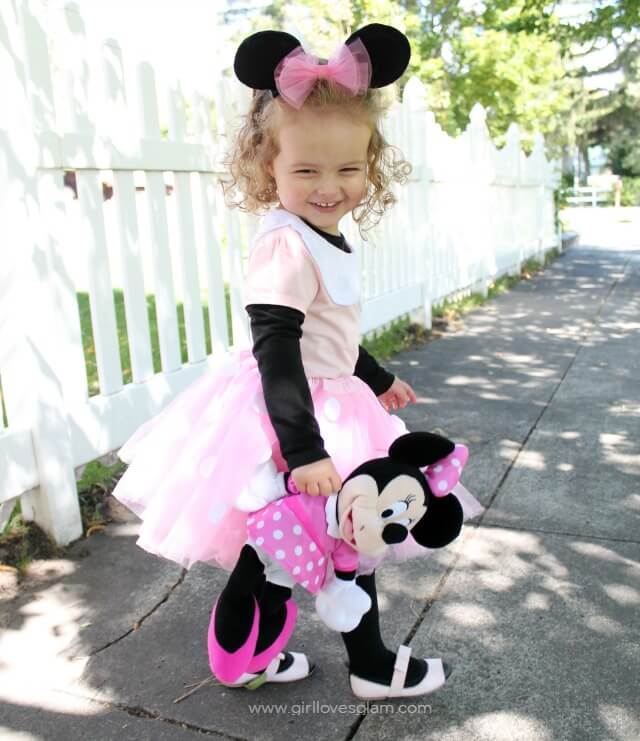 The glamorous little girls will love dressing up as one of their favorite cartoon characters of all time. And believe us, you can put it together in a jiffy.
Llama Costume: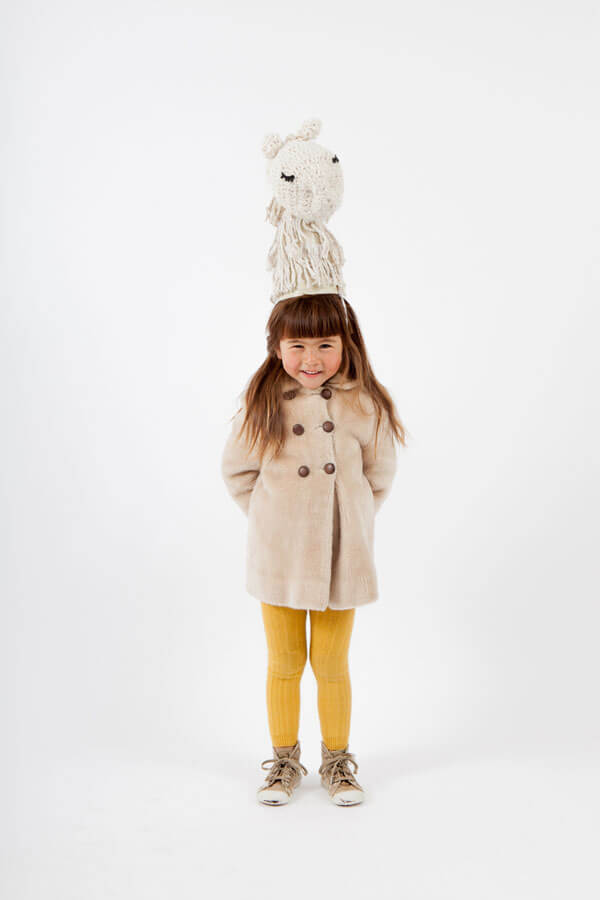 You just need a mop to turn your little girl into a llama for the Halloween party. It's easy and absolutely adorable, especially with that smile.
Teenage Mutant Ninja Turtle Costume: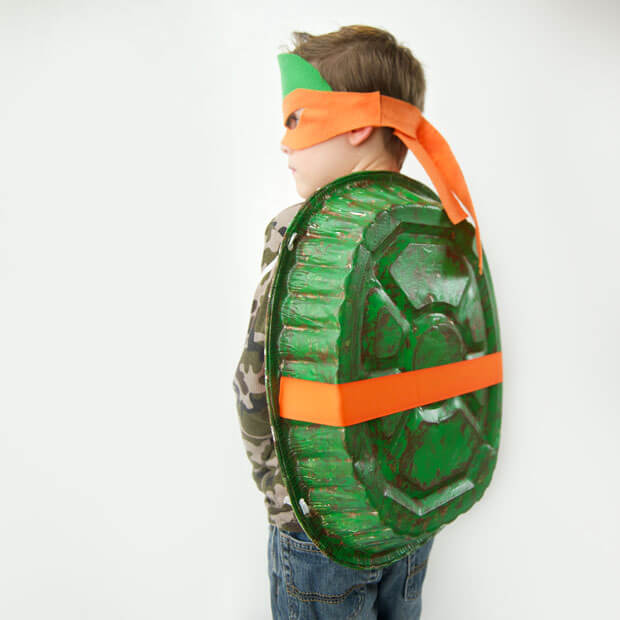 Peeps! It's Teenage Mutant Ninja Turtle, and no matter how many ages pass by, it will still be as fresh as it was years back. Just FYI, the shell is made using turkey pan.
Baby Octopus: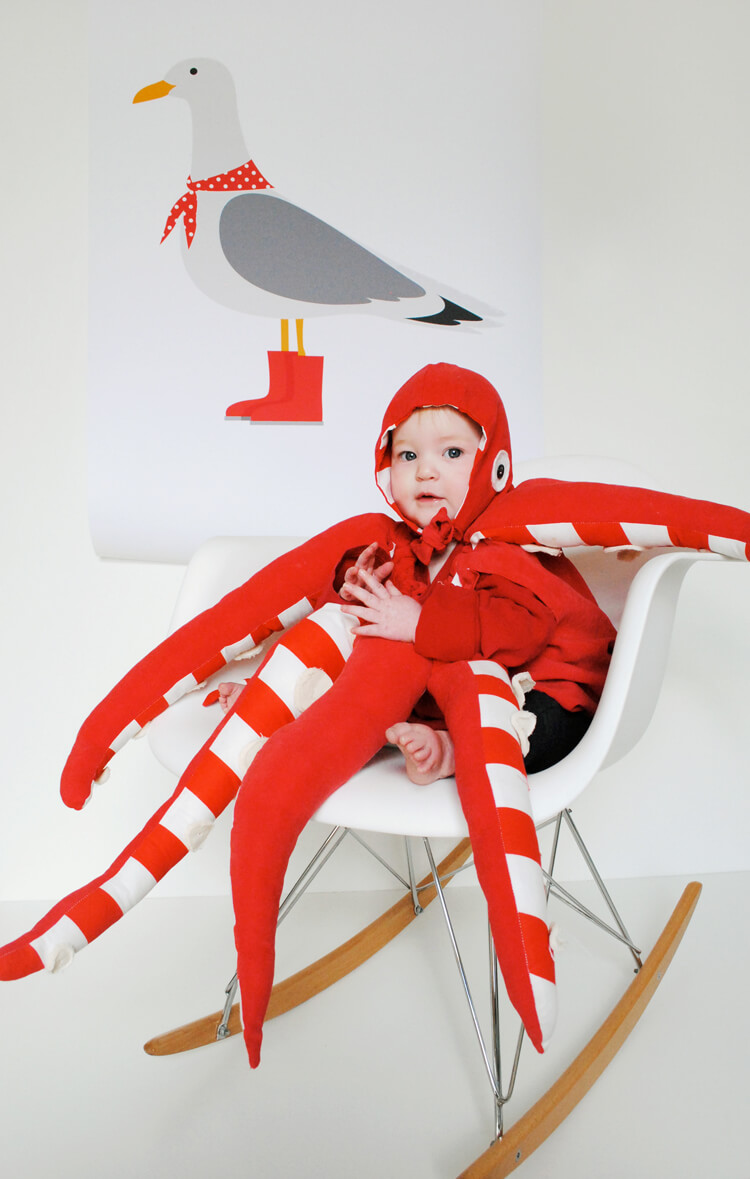 Somebody pinch us, and pinch hard. How can an octopus look so adorable? Not that we hate octopuses, but this one is beyond adorable. It does require a bit of work, but the end result will be worth it.
Astronaut: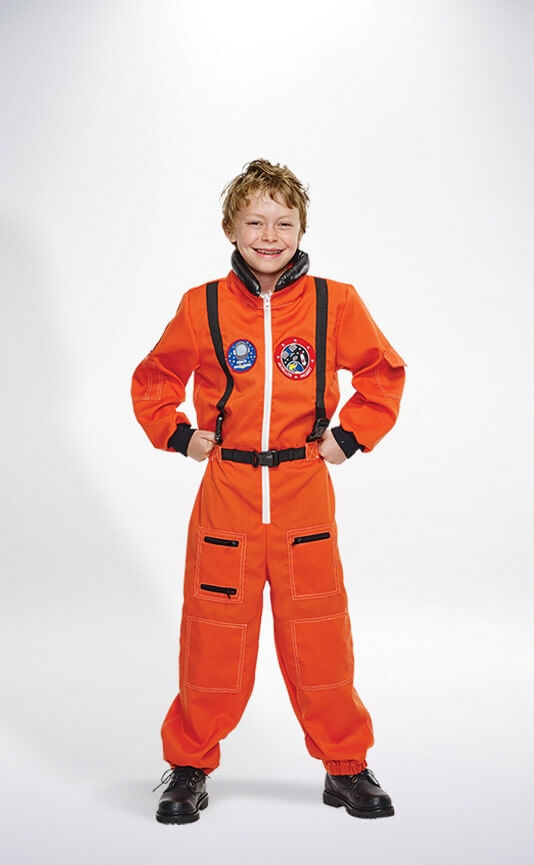 This is one of the most popular costumes of all time. It just symbolizes the dream of every child, becoming an astronaut and seeing the outer world.
Peter Pan: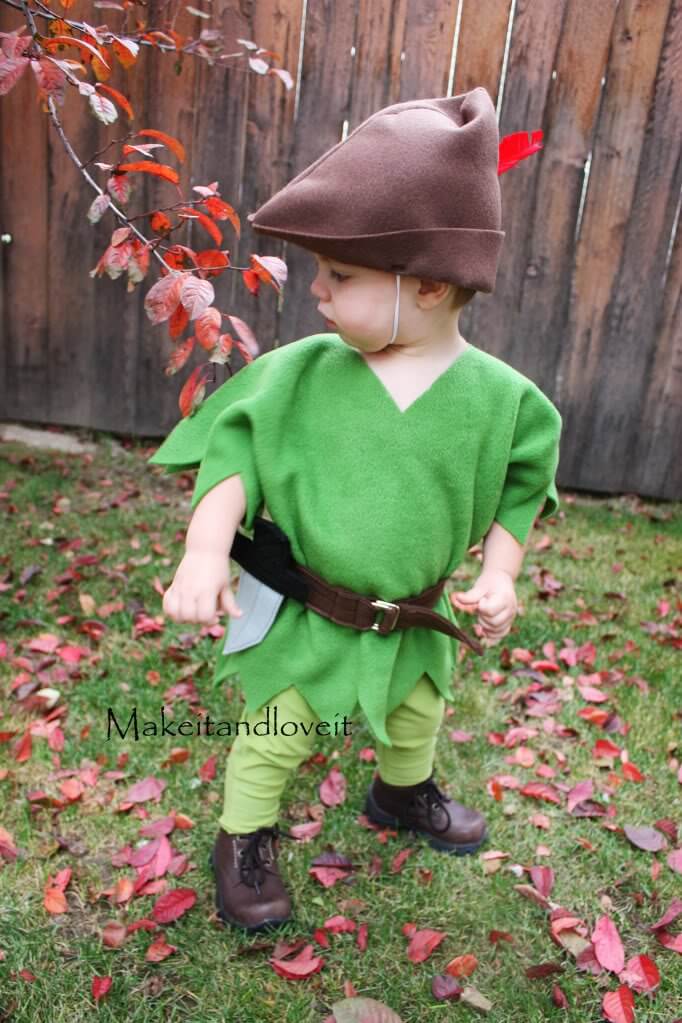 How adorable does little handsome little boy look in the Peter Pan costume? Very adorable, right? Do you know what's the best part about it? It's extremely budget friendly!
Little Red Riding Hood: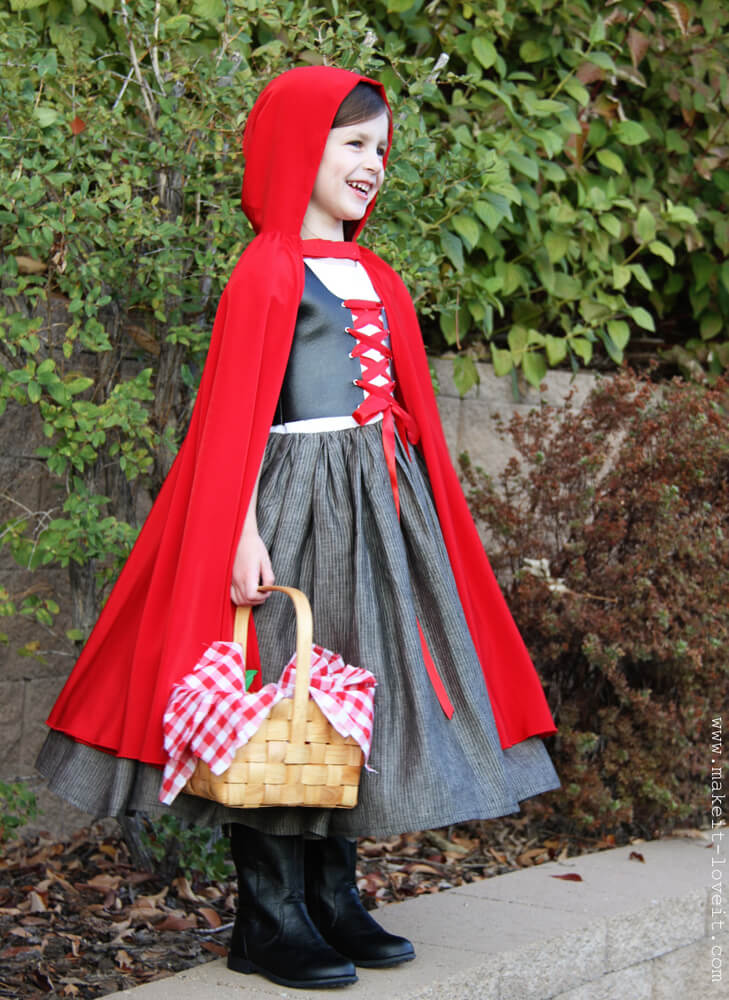 If you still can't get enough of Disney characters, here's another one for you. A classic red cape and a basket, which will even come handy for storing the candies, can put together this look.
Nesting Doll Costume: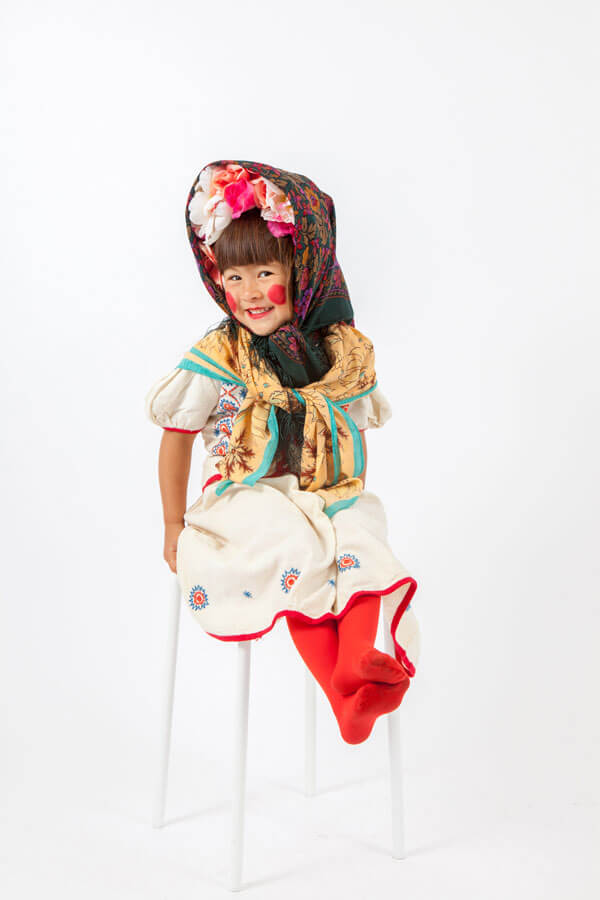 Here's another cute way to dress up your child for Halloween. Don't forget the bright red circles on the cheeks. They give the perfect finishing touch.
Solar System Costume: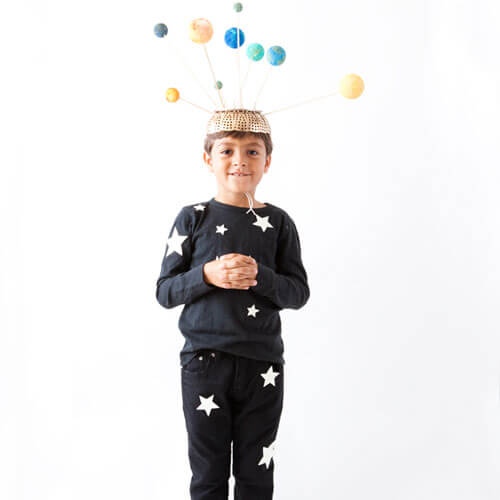 We think it's an excellent costume for kids who are highly interested in science and astronomy. Just follow the instructions properly.
Bones Fairy: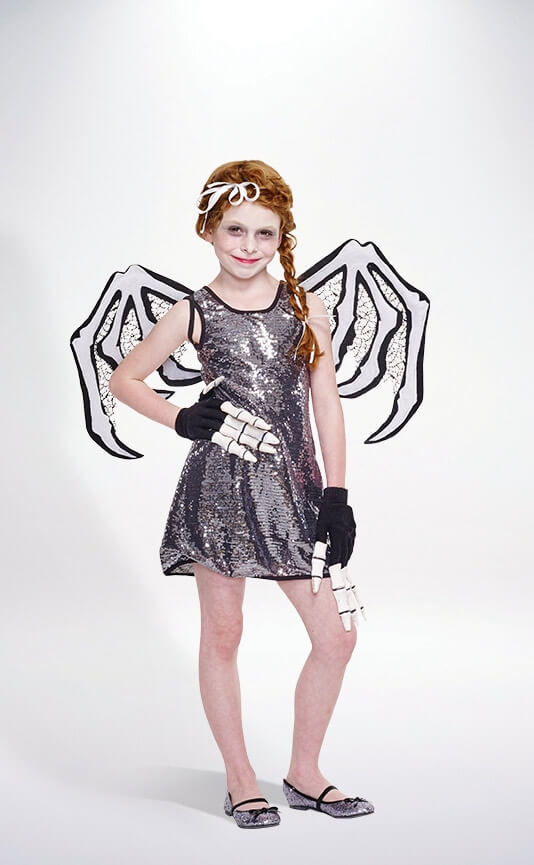 Now this is one of the most unique Halloween costume ideas for kids. This evil fairy costume captures both evil and good. We're sure many will be in awe of this outfit.
Viking Costume: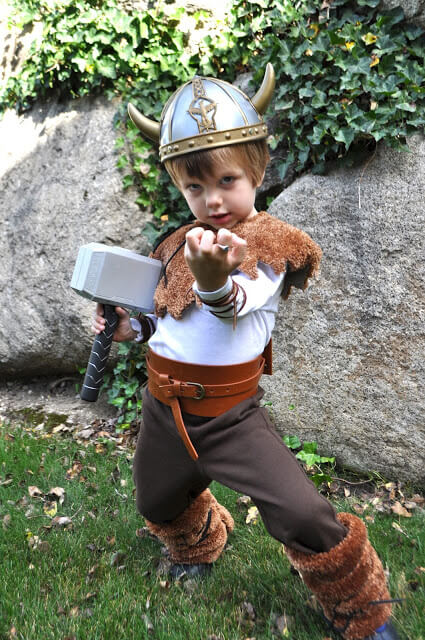 You just need a few bits of fur to change your little one into a mini Viking. The helmet is one of the most important accessories in the look. So is the hammer.
Frida Kahlo: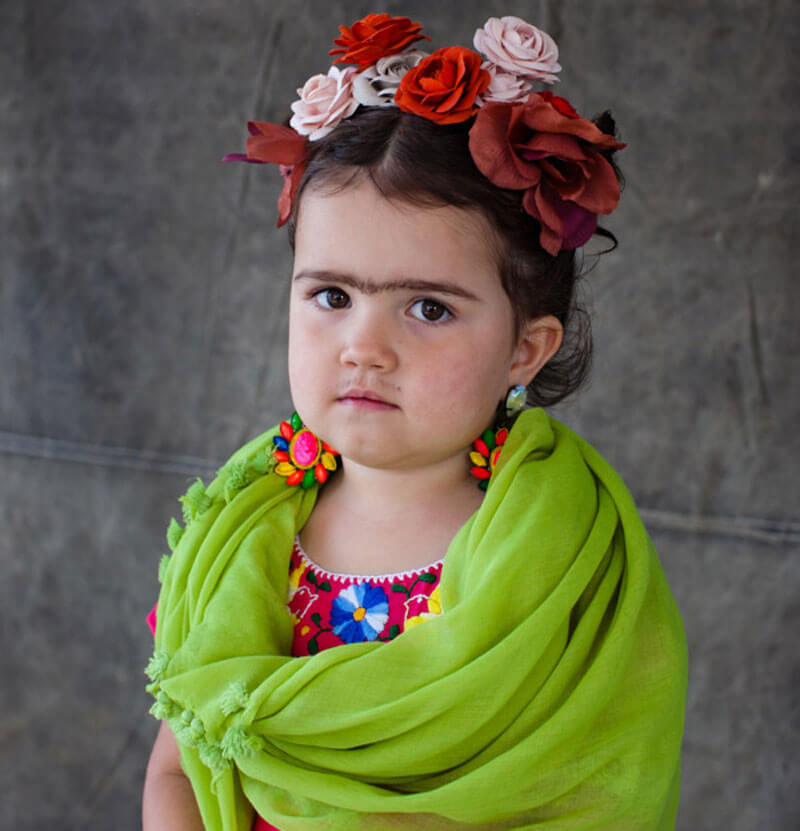 We think anyone in the party can guess it's Frida Kahlo by the eyebrows. You need a lovely Mexican dress and a floral headpiece to achieve the look.
Needle And Thread: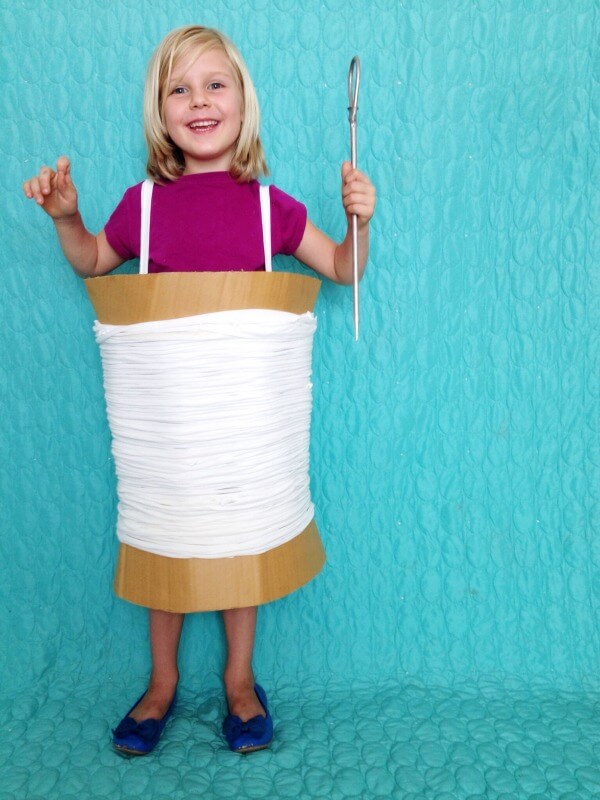 This is seriously creative and unique. The best part is that it can be made with commonly found household items.
Katniss Everdeen: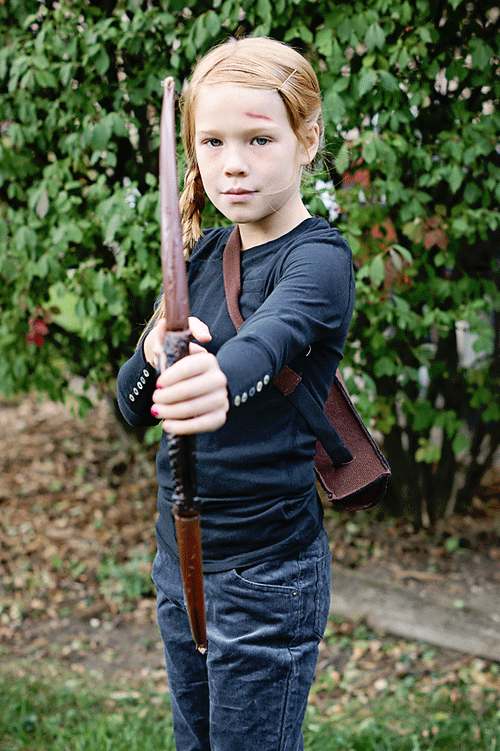 If your little one is a fan of "Hunger Games", you can ask her if she would like to dress up as Katniss Everdeen for the party. We're quite sure she won't refuse.
Knight Costume: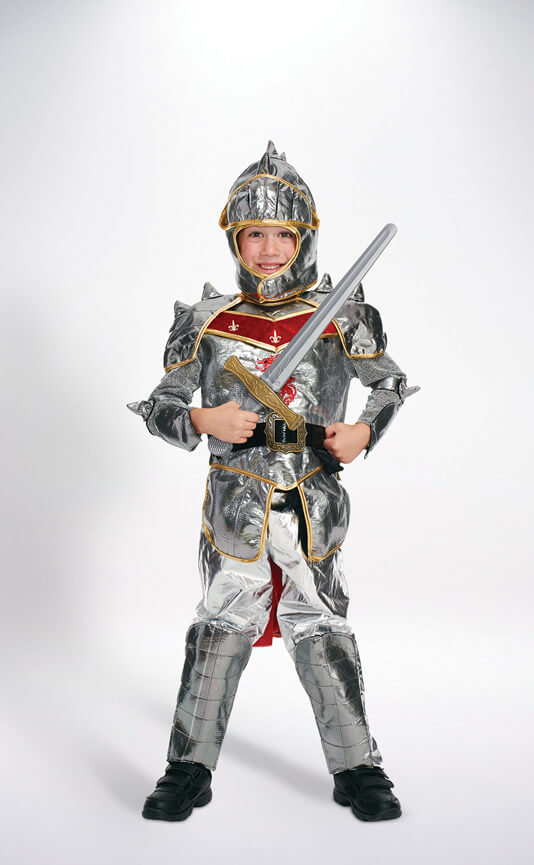 Little ones always desire to be a knight in shining armor. So how about talking Halloween as an opportunity to turn your child into a knight, even if it's for at least a day? The fun accessories are making the costume look even brighter.
Rag Doll: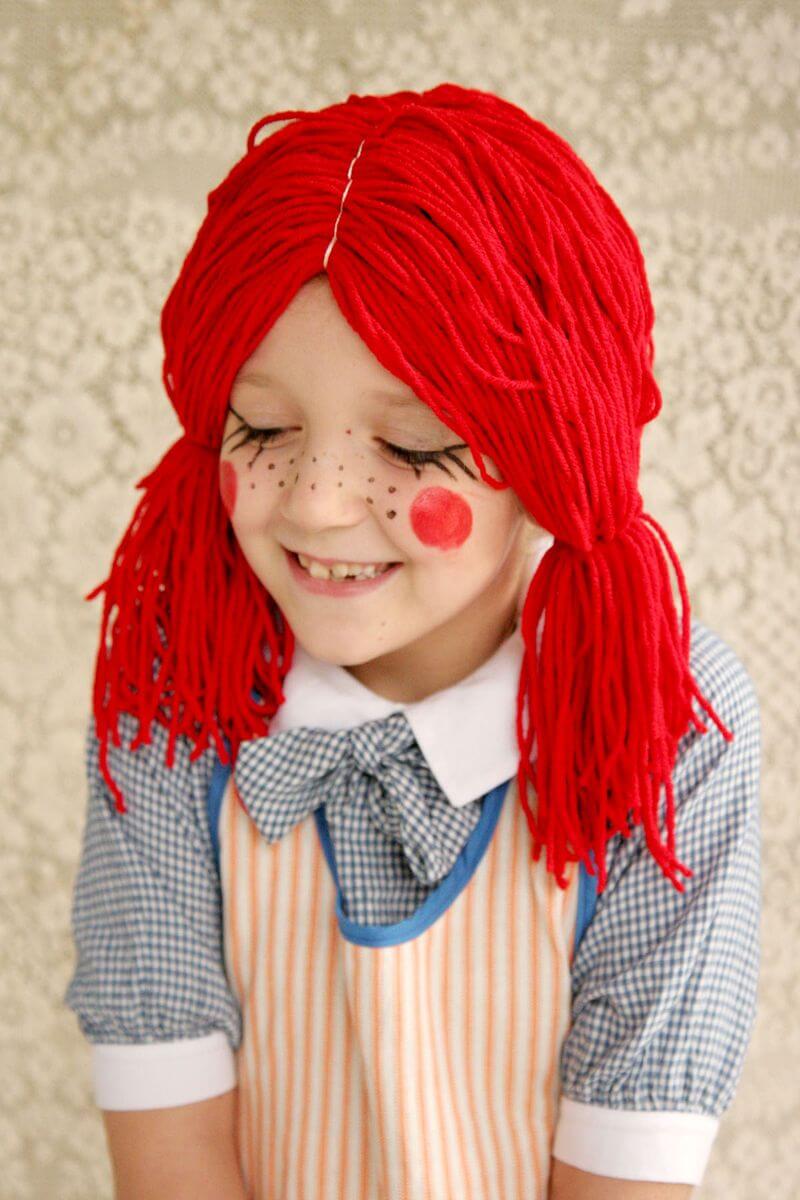 Bring the memories of Raggedy Anne dolls alive with this cutesy and lovable Halloween costume. You can find all the things required for this doll at your local thrift store.
Yoda: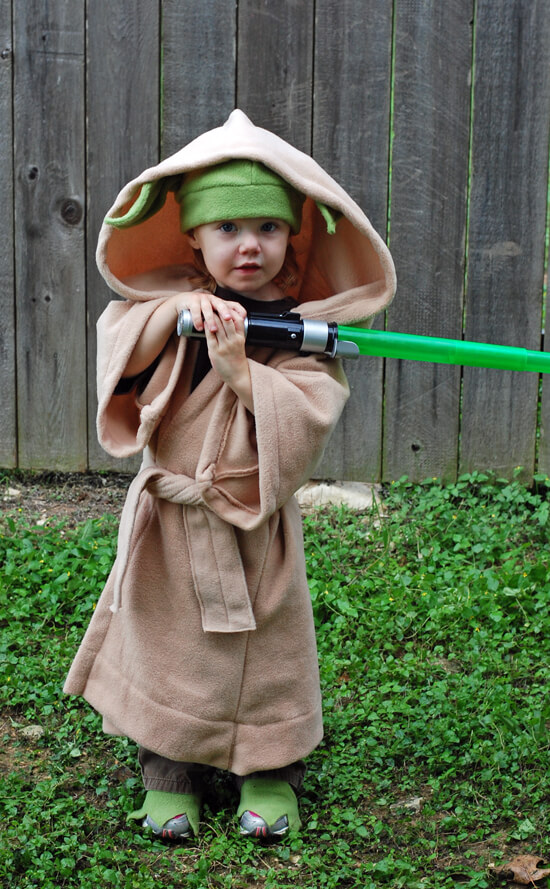 Another Halloween costume for our Star Wars fans. It's a relatively easy to recreate costume. Just don't forget the light saber.
Flower Pot Girl Costume Tutorial: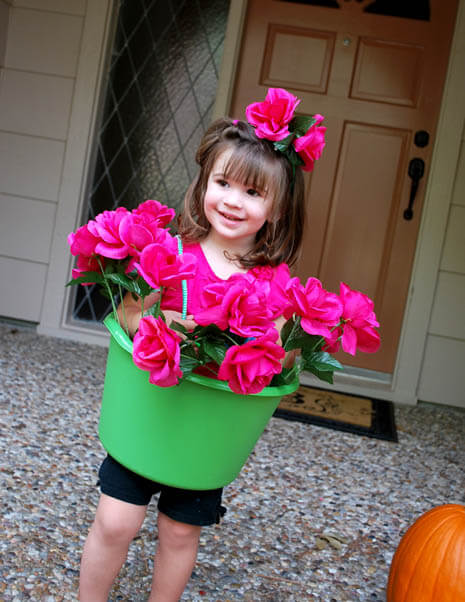 If you're missing spring in the Fall, you can make your child dress up as flower pot this Halloween. Just ensure that it's not very heavy to carry.
Cavemen: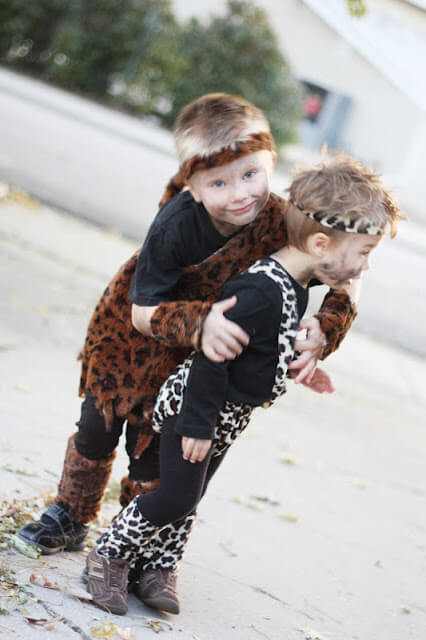 Live the days of the Paleolithic era by dressing up your children as cavemen. You just need a couple of yards of fur and makeup to give a dirt like appearance.
Spider Witch: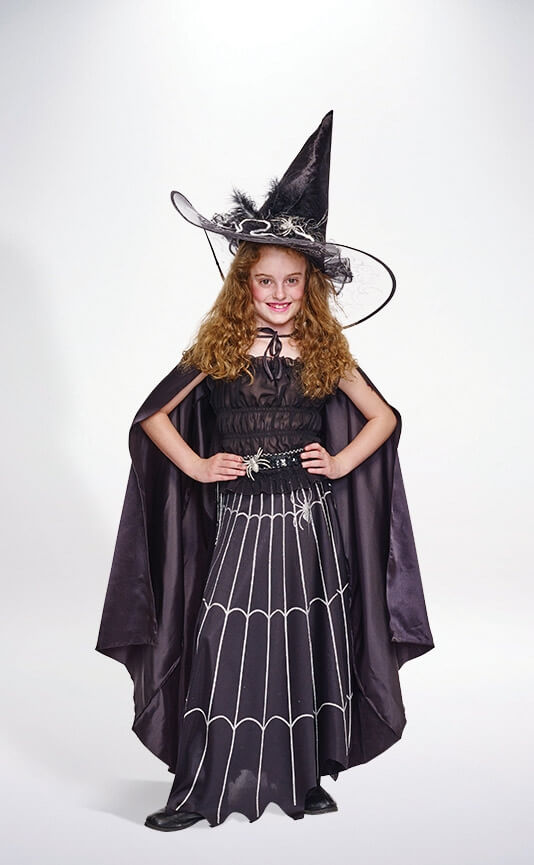 This isn't any ordinary costume. It has the combination of two of the most iconic Halloween creatures, spider and witch. You can even try to make this costume at home. Just draw a spider web on a black, long skirt using glitter glue.
Most of the Halloween kids' costumes featured in this article are DIY, so that you can make them with your children. It will make a fine activity for them. So which of these Halloween costume ideas for kids appealed to you the most? Let us know by commenting below.