Christmas is just around the corner! What does Christmas remind you of? For me the first thing that comes to my mind is undoubtedly Christmas trees! It's such a joy to decorate Christmas Tress with friends and family. And what's Christmas trees without beautiful ornaments right? The more creative, the more attractive the Christmas will appear! Wouldn't you like your Christmas tree to just glow near by your house door?
Here we are presenting the top 20 Christmas tree ornaments you can try this season! Check out and let us know which is your favorite.
1. Gold Leaf Ornaments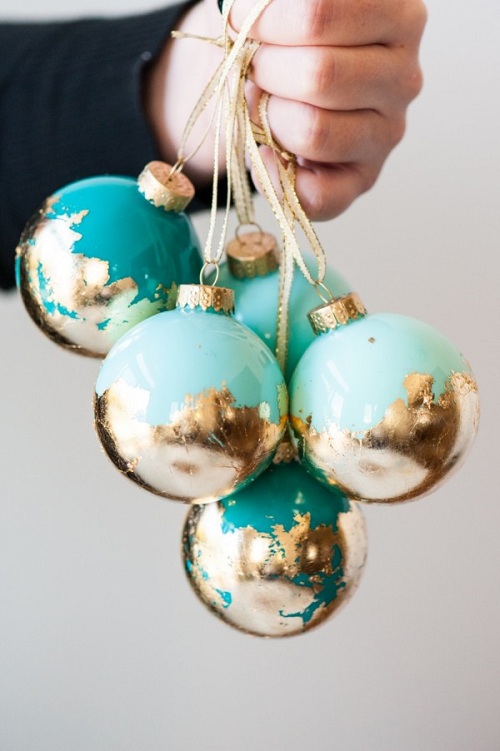 This ornament is truly exotic. The blend of blue and gold gives a special glow to the the Christmas tree
Image Source : www.thesweetestoccasion.com
2. Pearl Ornaments

Pearl Ornaments are so unique and wonderful. It might be a bit time consuming, but totally worth it!
Image Source: www.twosisterscrafting.com
3. Crystal Ornament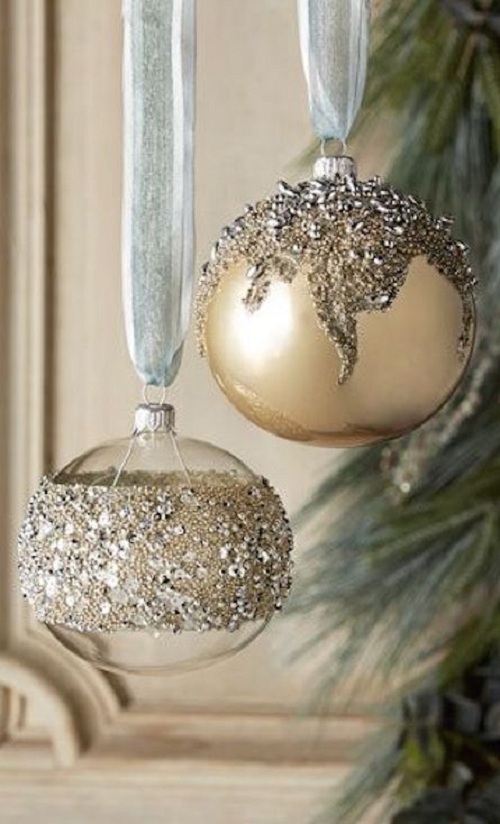 This ornament is so beautiful that I couldn't keep my eyes of it for a while! The little detailed work is in such perfection.
Image Source: http://www.neimanmarcus.com/en-in/index.jsp
4. Snowball Ornament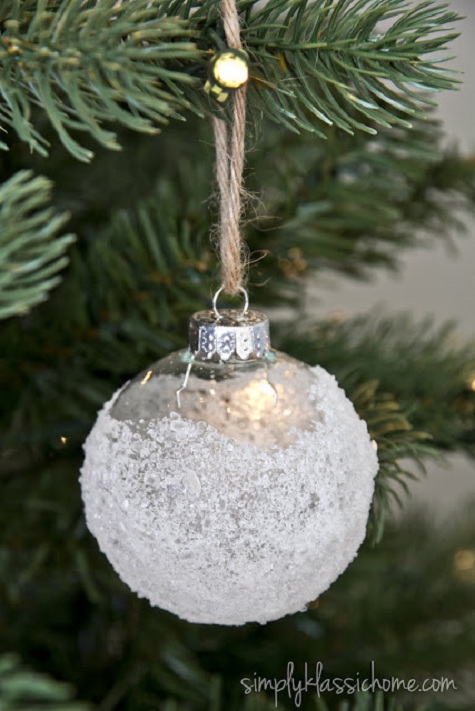 Can you believe this extremely gorgeous ornament is made with epsom salt? Such a beauty it is!
Image Source: www.yellowblissroad.com
5. Photo Transfer Ornaments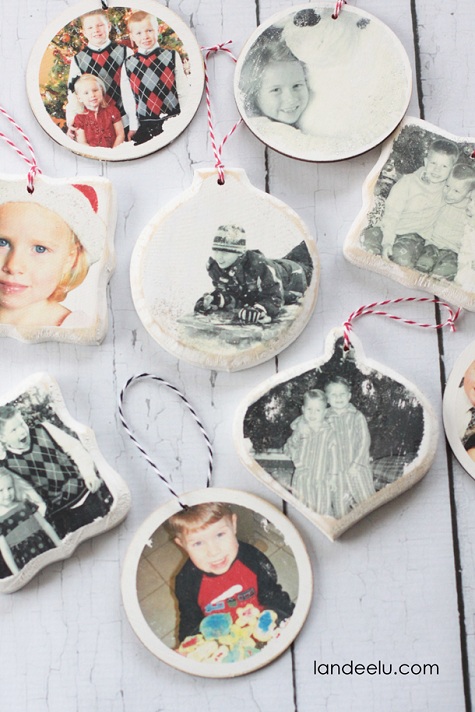 Now who wouldn't wish to keep their special memories of Christmas with their family? This Christmas Ornament is a perfect idea to put some throw back photos to cherish your Christmas in the future!
Image Source: www.landeeseelandeedo.com
6. Thumbtack Ornament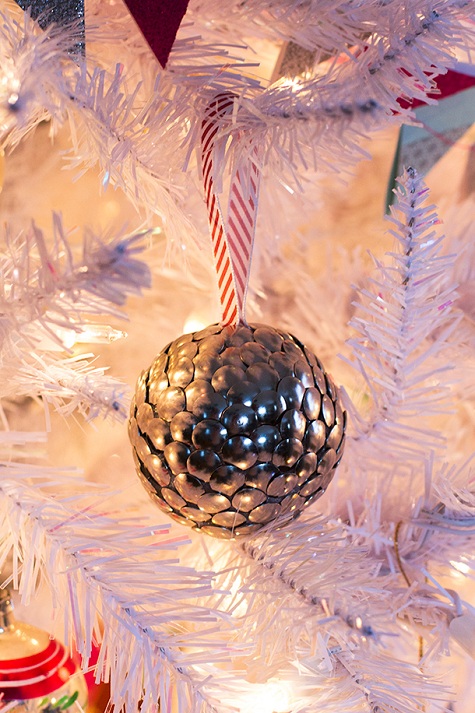 Perfect choice of Christmas ornament for a White Christmas themed party.It's very simple and less expensive to make as well.
Image Source: sarahhearts.com
7. Sparkling Glitter Ornament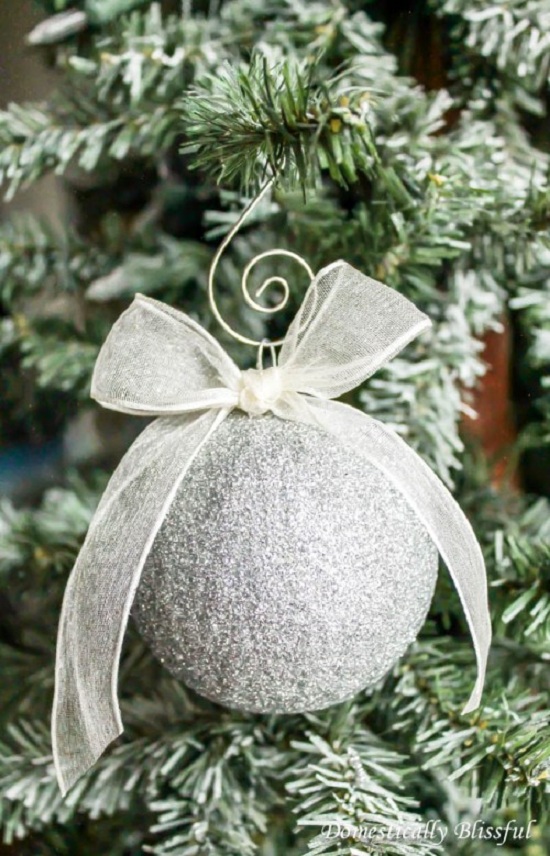 Sparkle your Christmas tree with this stunning ornament! Its non breakable and cheap!
Image Source: domesticallyblissful.com
8. Mirror Tile Tree Ornament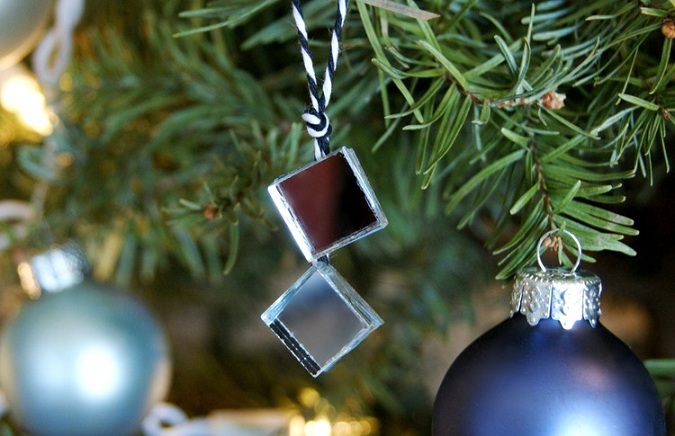 Marvelous Christmas tree made from mosaic tiles! How cool can your Christmas tree look? Sparkling and trendy.
Image Source: www.acharmingproject.com
9. Recycled-K-Cup-Snowman Hat Ornaments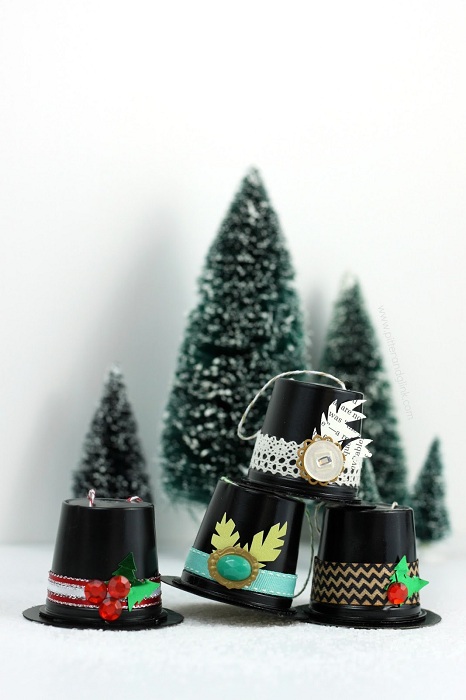 A really cute Christmas tree ornament. You can use empty K-cups to make this. Cheap and so simple to make
Image Source: www.pitterandglink.com
10. Button and Felt Ornaments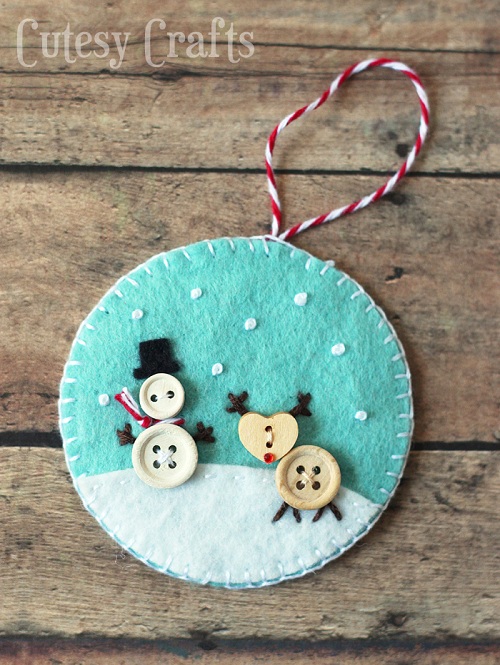 I found this cute and pretty christmas tree ornament at cutesycrafts.com.
11. Silver and Gold Juice Lid Ornaments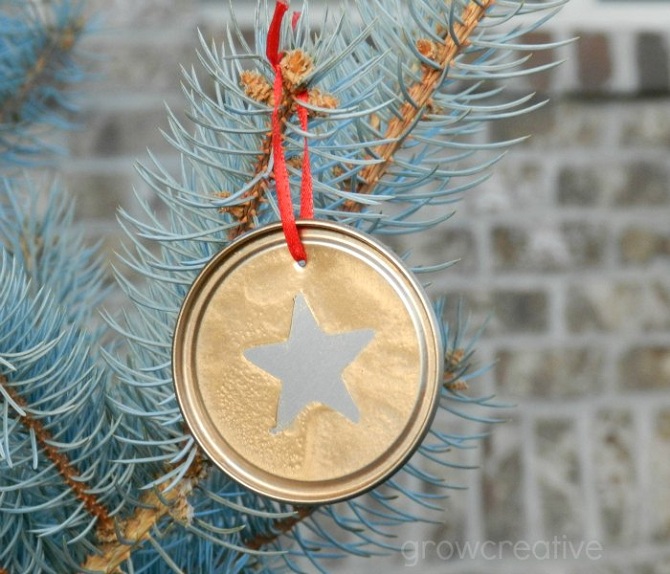 This ornament is so elegant! If you are looking for an economical decoration, then this is your right choice.
Image Source: www.growcreativeblog.com
12. Gold Pine Cone Ornament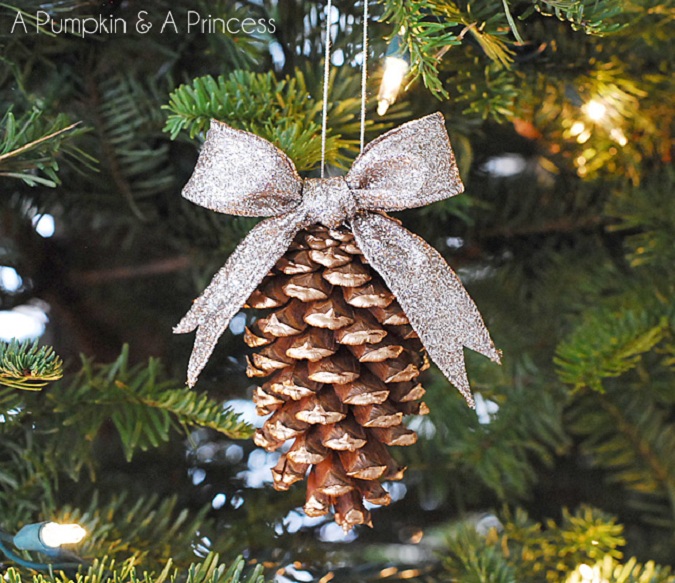 This beautiful ornament is made from pine painted in gold liquid gilding. Very simple to make. Give it a try!
Image Source: apumpkinandaprincess.com
13. Modern Rustic Christmas Ornaments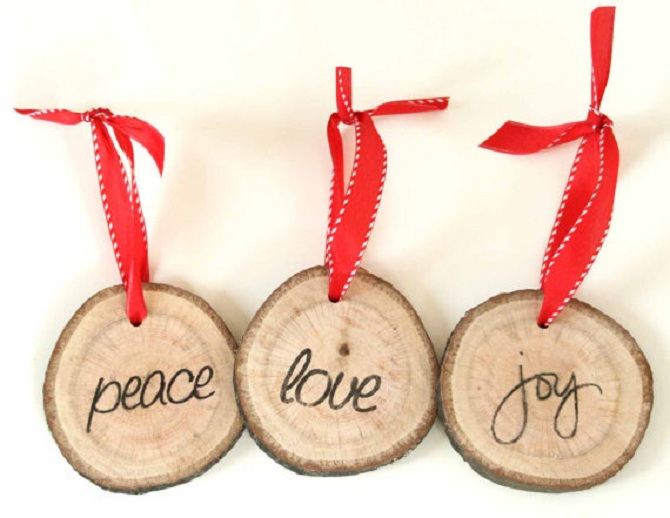 This is a really unique Christmas tree ornament I found at www.etsy.com
14. Personalized ornament with photo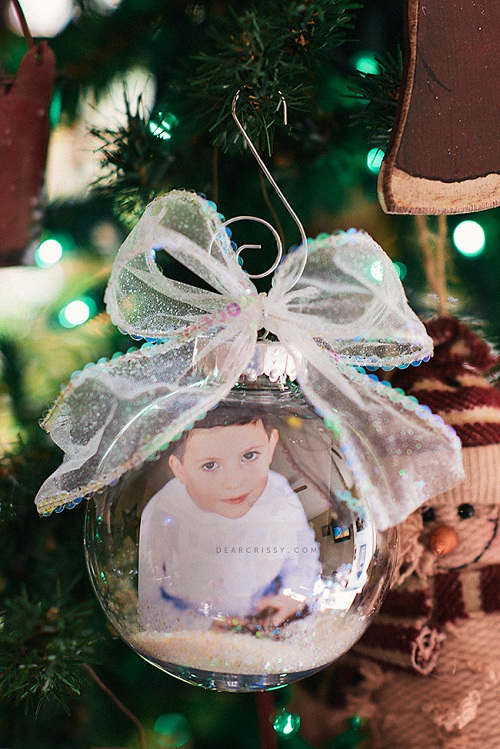 A very cool idea for Christmas. Can keep your loved one's photo inside the ornament
Image Source: http://dearcrissy.com/diy-christmas-photo-ornament/
15. A Teenu Igloo made from Cardboard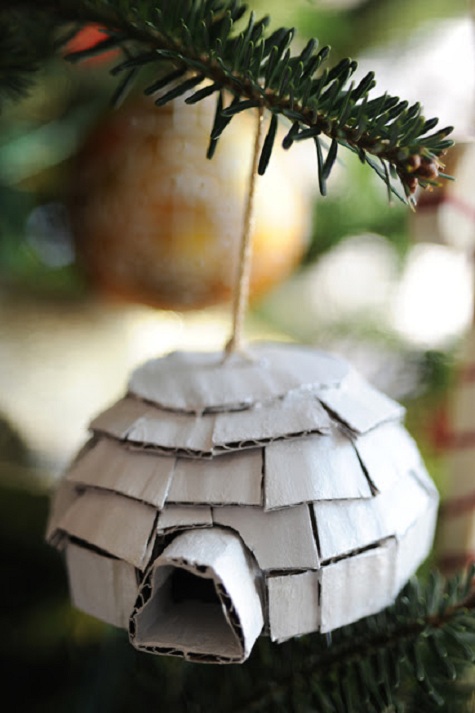 A cute miniature igloo made with cardboard.
Image Source: www.rustandsunshine.com
16. Popsickle Christmas Ornament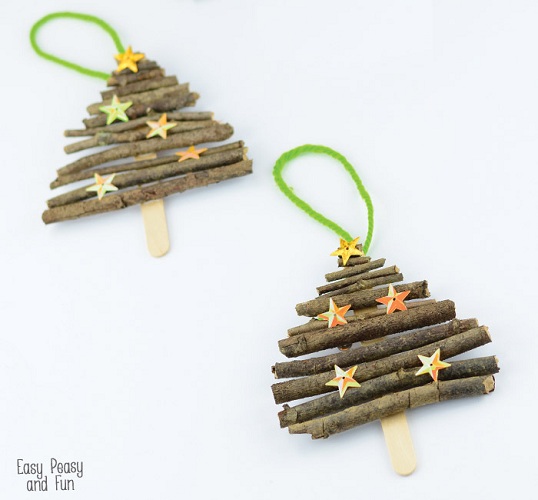 A totally fun Christmas ornaments made of Popsicle stick, twigs and branches.
Image Source: www.easypeasyandfun.com
17. Christmas Wishlist in a bottle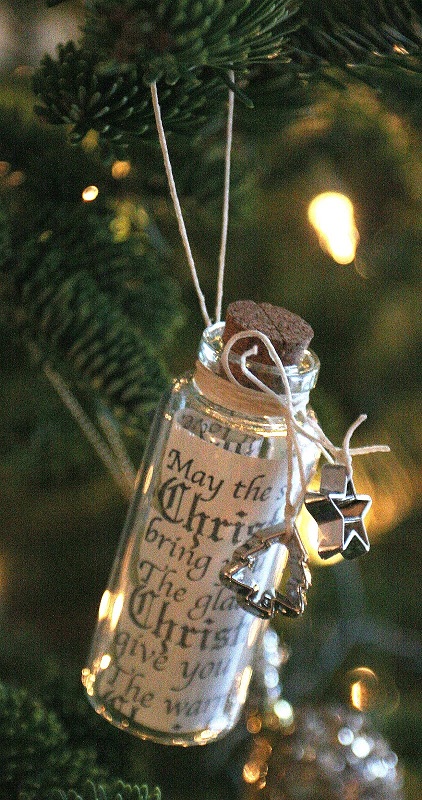 Image Source: kayskeepsakes.blogspot.in
18. Gilded Woodland Animal Ornaments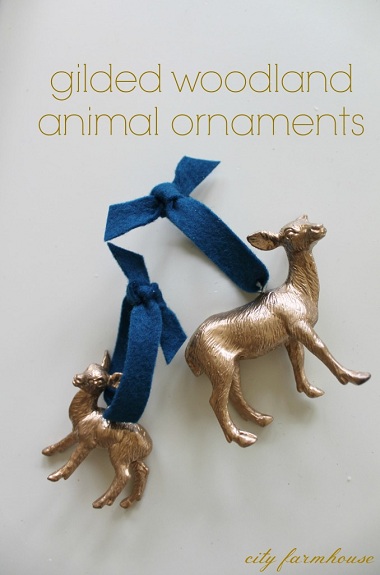 Image Source: cityfarmhouse.com
19. Pearl Beaded Ornaments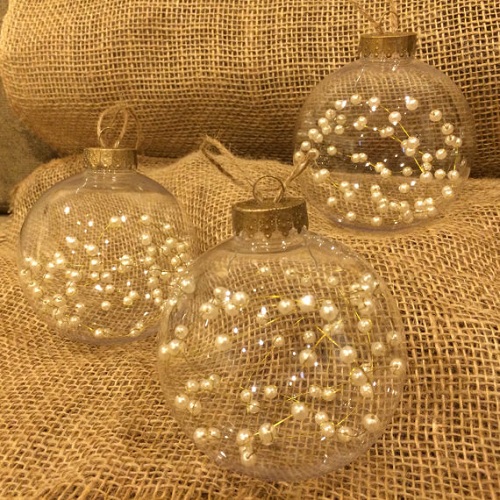 Image Source: www.etsy.com
20. Home Made Wooden Heart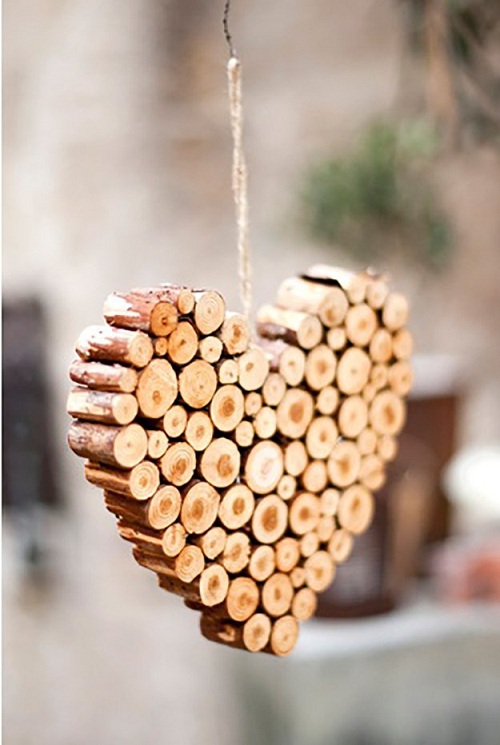 Seems like a sophisticated ornament, but it's really interesting to make! Give your Christmas tree that x-factor!
Image Source: http://pioneersettler.com/homemade-christmas-ornaments/
So What do you think? Which one of the ornaments are you trying this Christmas? Leave us your comments and feedbacks!