As  Easter is approaching, you might be in search of some delicious food ideas to present to your family, friends and other guests. After all Easter is all about grand food. We have collected some awesome salad ideas for Easter this time. These salads are very popular among Pinterest friends. Check the below salad collection and let us know of your comments!
1. BBQ Chicken Salad Ideas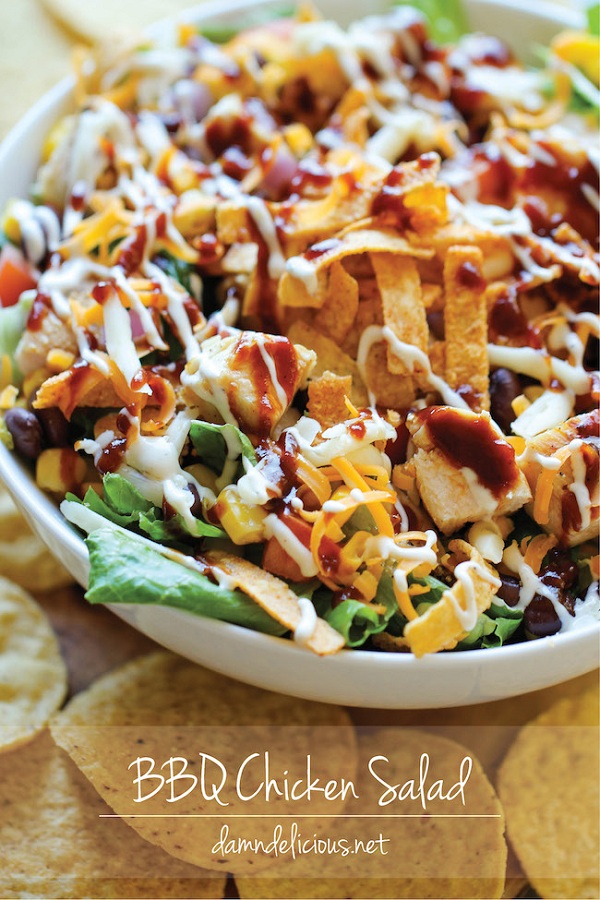 BBQ Chicken Salad is a favorite among non veg lovers. This salad is very easy and quick to make.
Image Source: http://damndelicious.net
2. Ranch Pasta Salad

A pasta salad of various flavors. The crispy bacon adds to the taste. It's very simple to make.
Image Source: www.bestfoodcloud.com
 3. Tomato, Cucumber and Feta Salad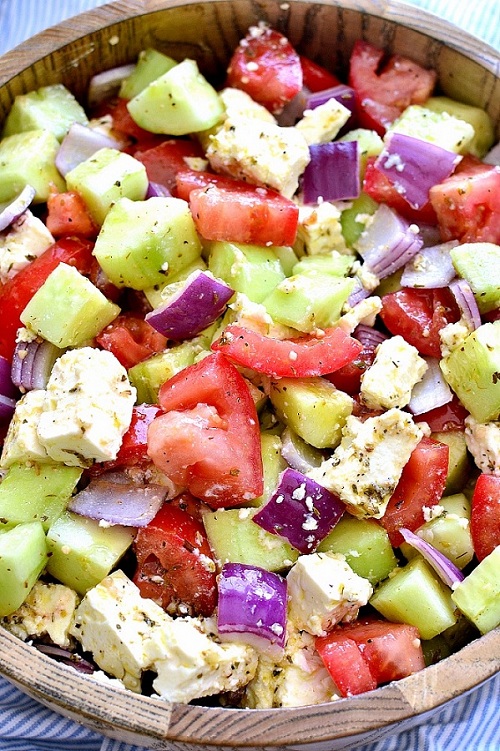 This is a very delicious Salad. A perfect summer salad which can be tried at Easter Lunch or Dinner
Image Source: www.lemontreedwelling.com
4. Cucumber Tomato Avocado Salad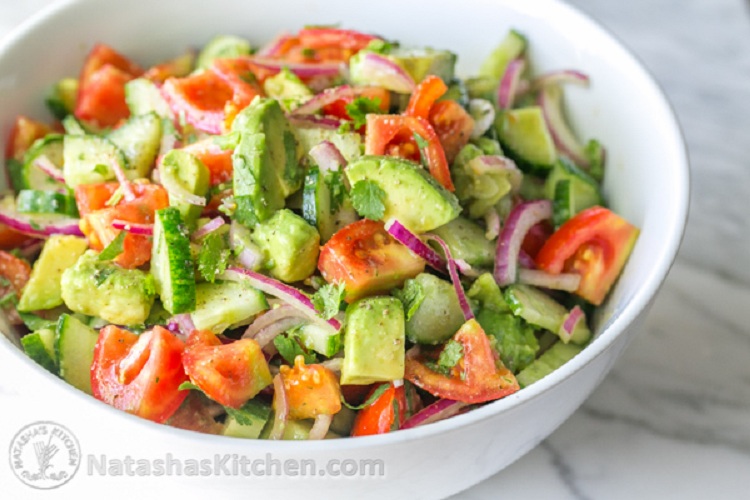 A classic salad added with Avocado. Plus the flavor of lemon would give such aroma that is so irresistible. Try it!
Image Source: natashaskitchen.com
5. Balsamic Garlic Roasted Green Beans & Mushrooms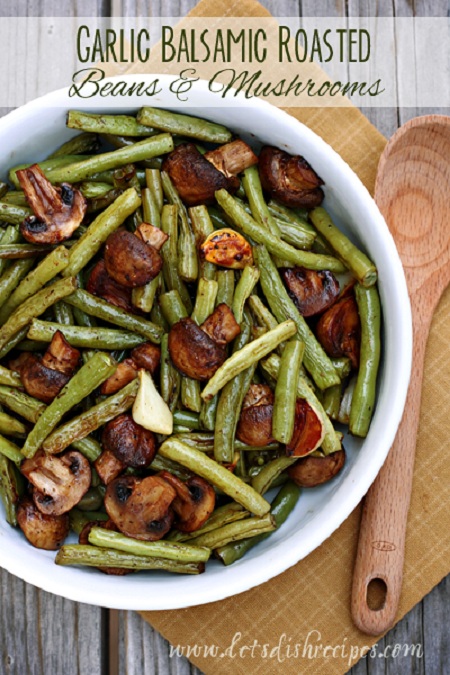 This Salad is one of the best and hence can be chosen to be a part of Easter dinner party without a delay. I would rather this Salad alone!
Image Source: www.letsdishrecipes.com
6. Classic Carrot Salad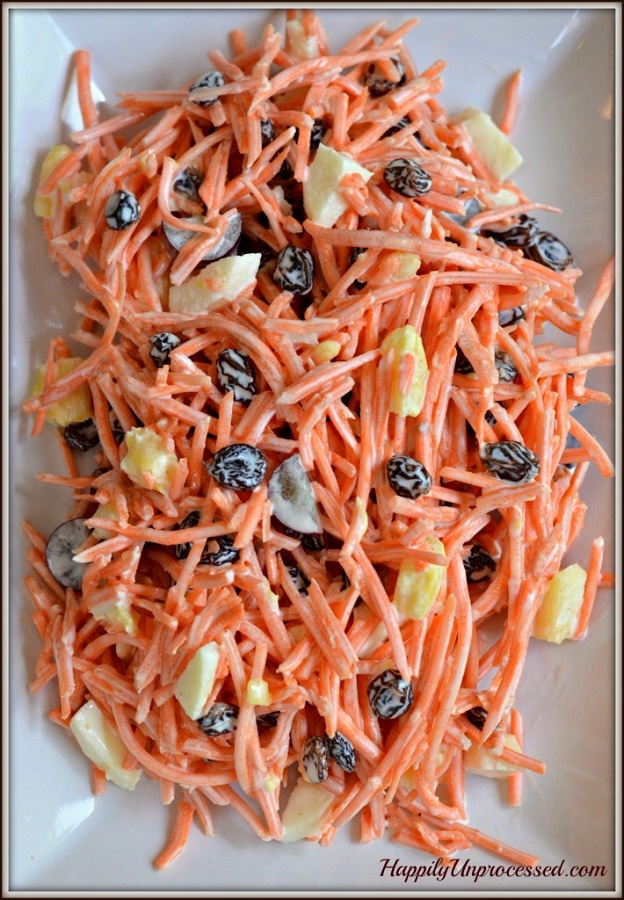 First of all, classic carrot salad is my all time favorite. Hence this has been our party winner for years. Guests love this salad
Image Source: www.happilyunprocessed.com
7. Honey Mustard Chicken, Avocado + Bacon Salad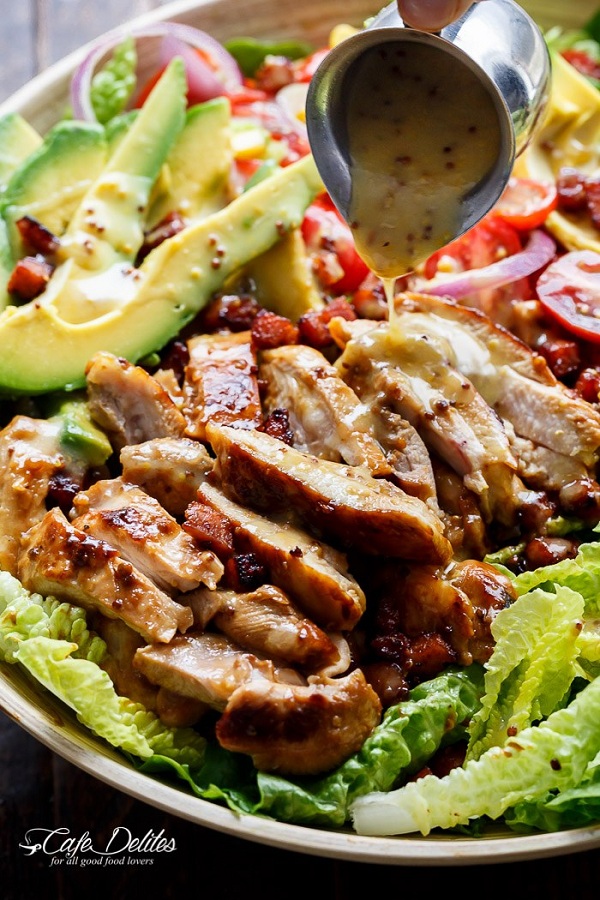 Image Source: cafedelites.com
8. Grilled Chilli Lime Chicken Fajita Salad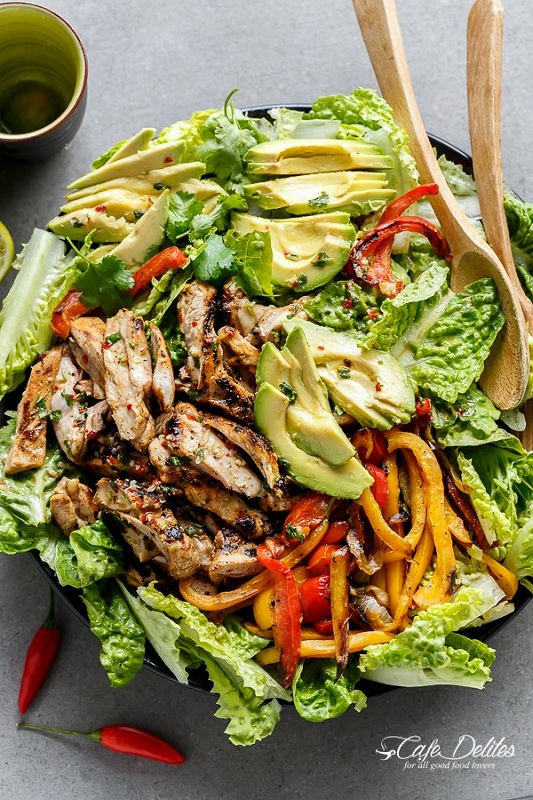 Image Source: cafedelites.com
9. Asparagus, Tomato and Feta Salad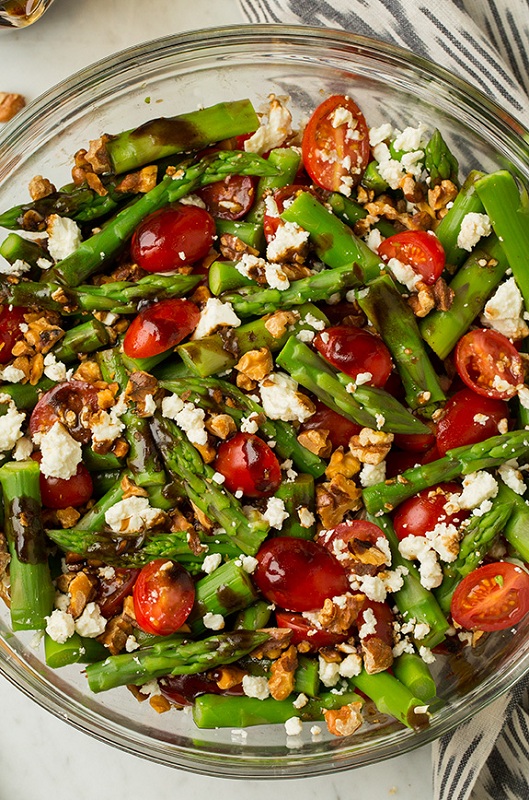 Image Source: www.cookingclassy.com
10. Cranberry Almond Spinach Salad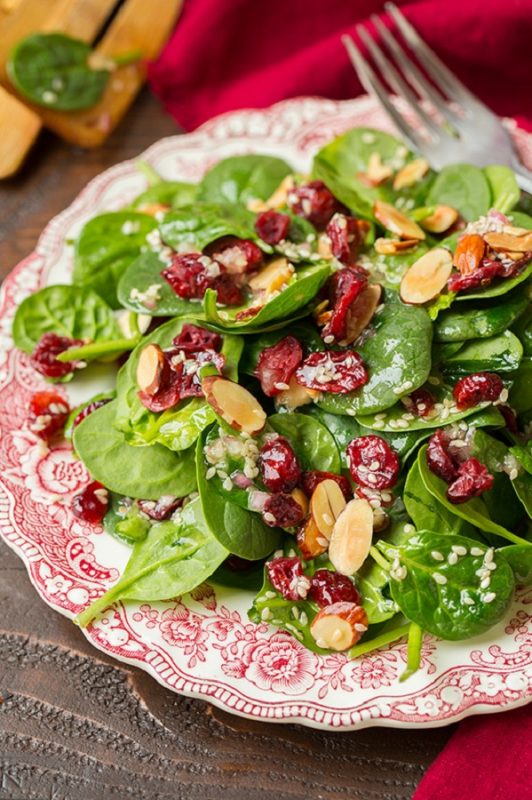 Image Source: www.cookingclassy.com
11. Mexican Street Corn Salad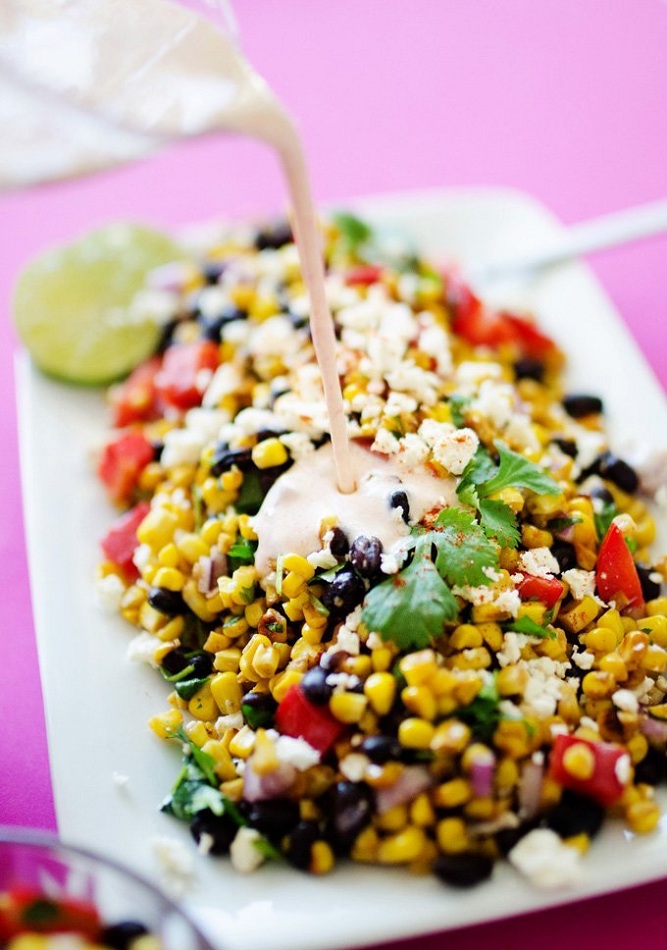 Image Source: www.liveeatlearn.com
12. Cauliflower Corn and Cucumber Salad
Image Source: valentinascorner.com
13. Mediterranean Quinoa Salad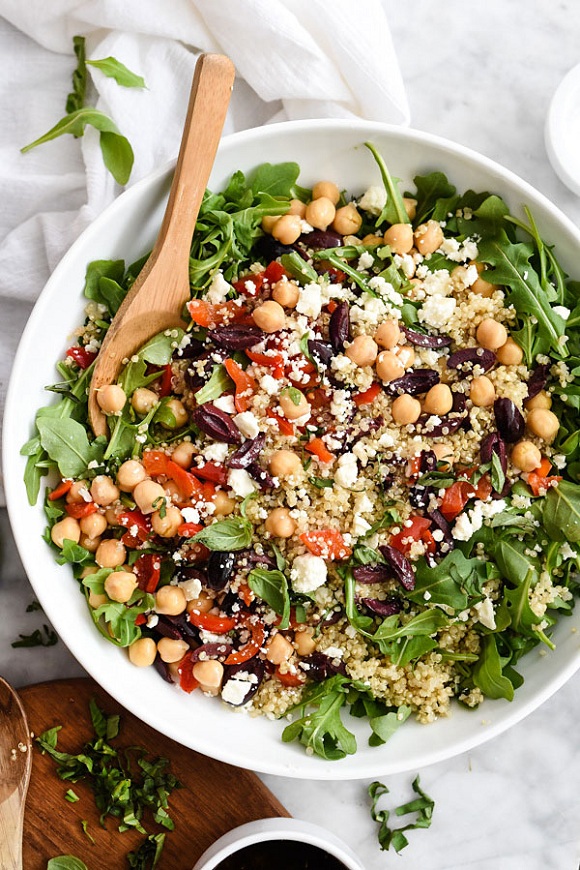 Image Source: www.foodiecrush.com
14. Pineapple Cucumber Salad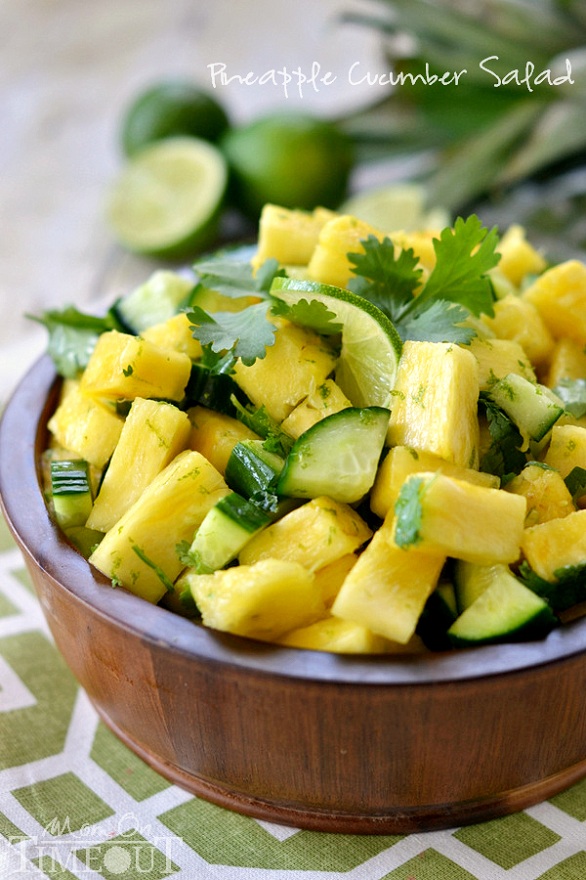 Image Source: www.momontimeout.com
15. Southwestern Chopped Salad with Buttermilk Ranch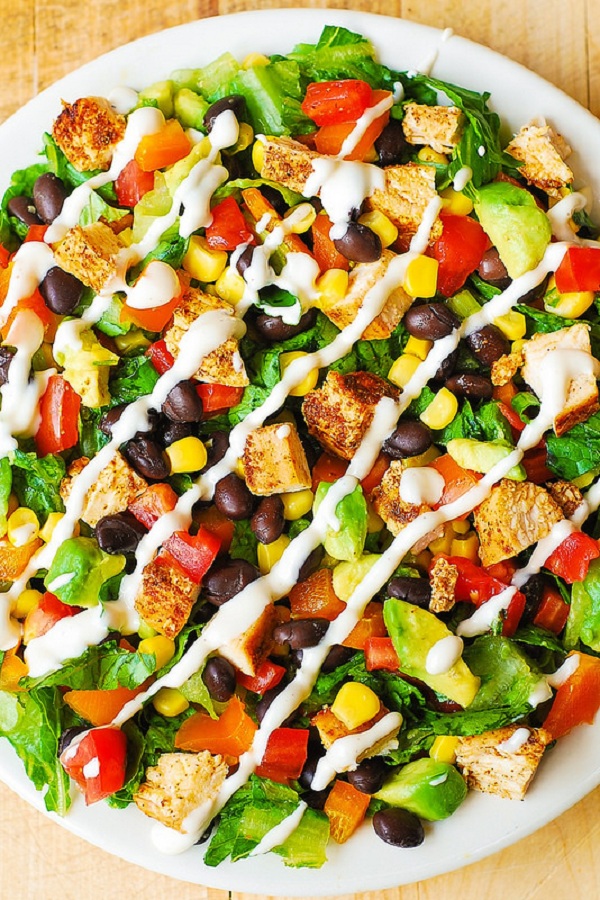 Image Source: juliasalbum.com
16.  Sriracha Lime Chicken Chopped Salad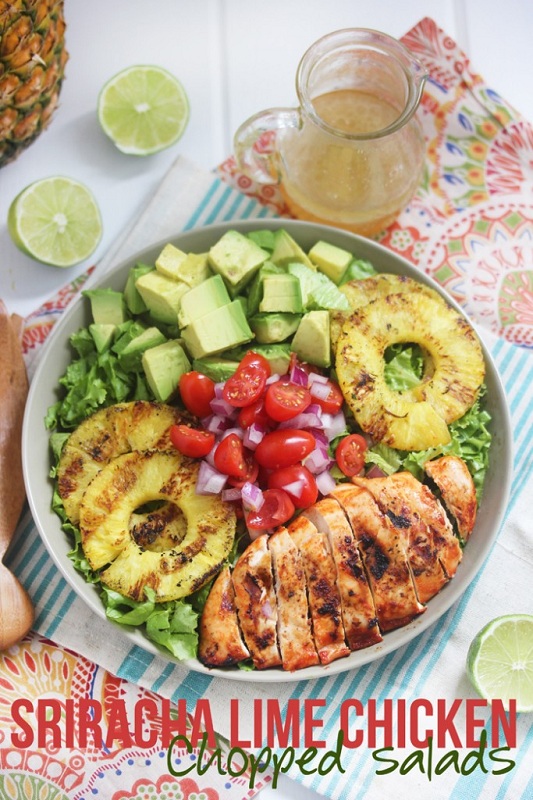 Image Source: lexiscleankitchen.com
17. Bowtie Chicken Caesar Salad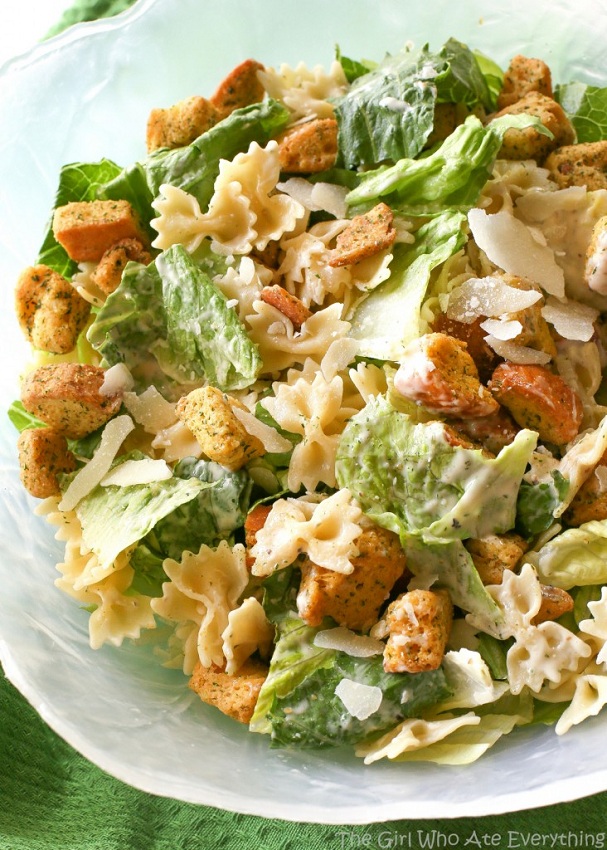 Image Source: www.the-girl-who-ate-everything.com
18. S
kinny Chicken and Avocado Caesar Salad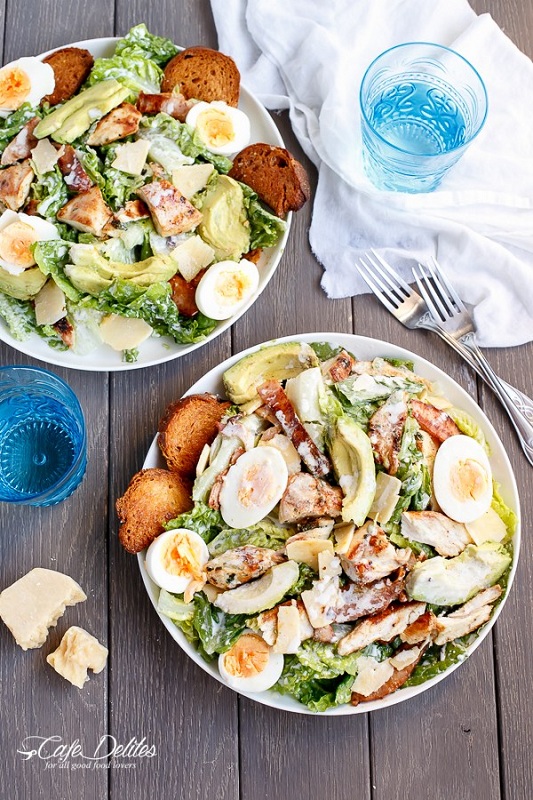 Image Source: cafedelites.com
19. ​Cranberry Chicken Salad on Apple Slices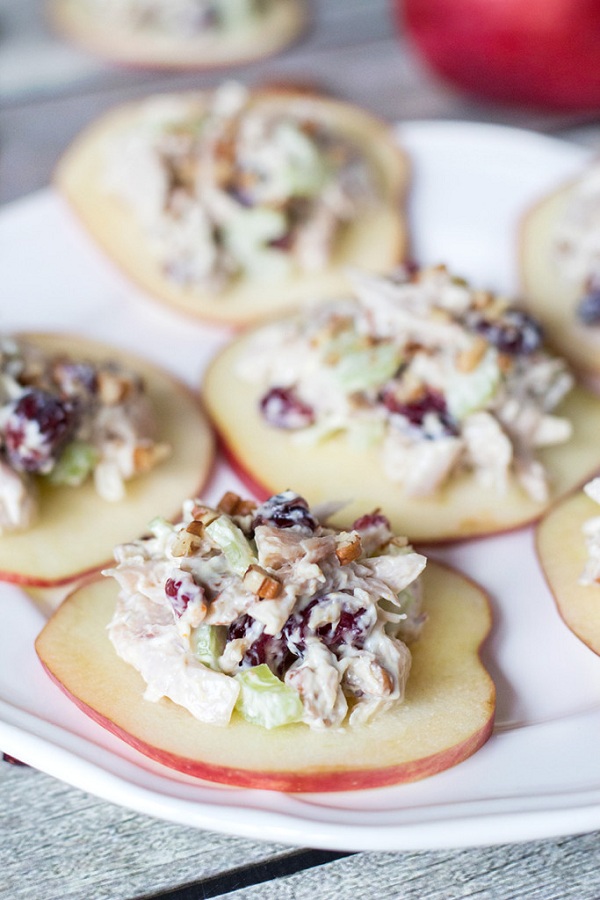 Image Source: yummyaddiction.com
20. Shrimp Cobb Salad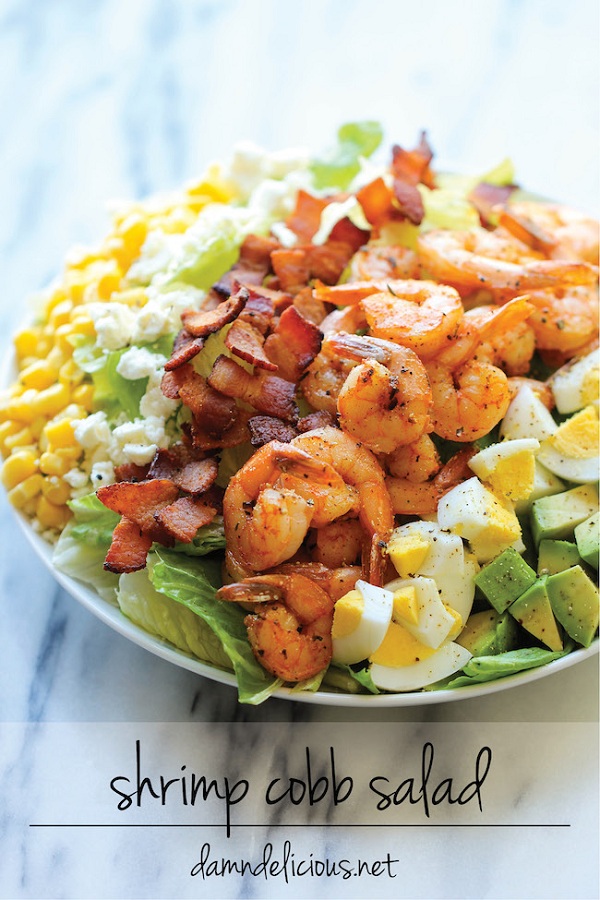 Image Source: damndelicious.net