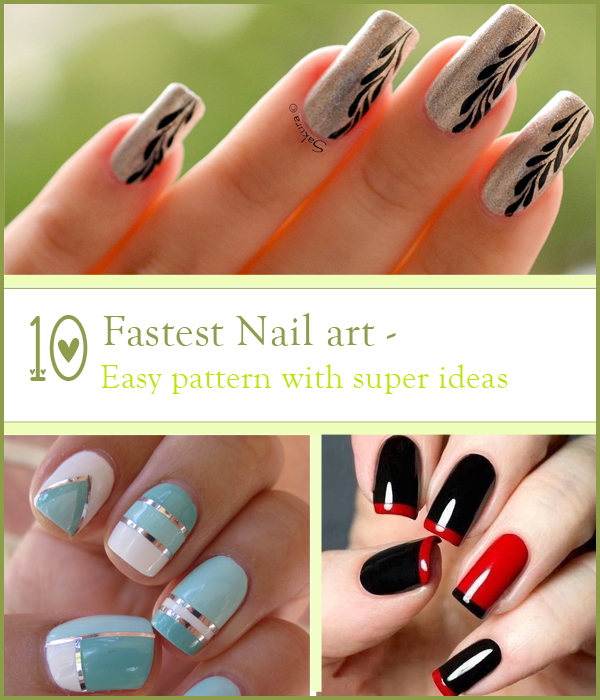 1: Easy stroke by silver glitter on black or blue Nail paint, give super and fantastic look. follow easy 6 step by step point.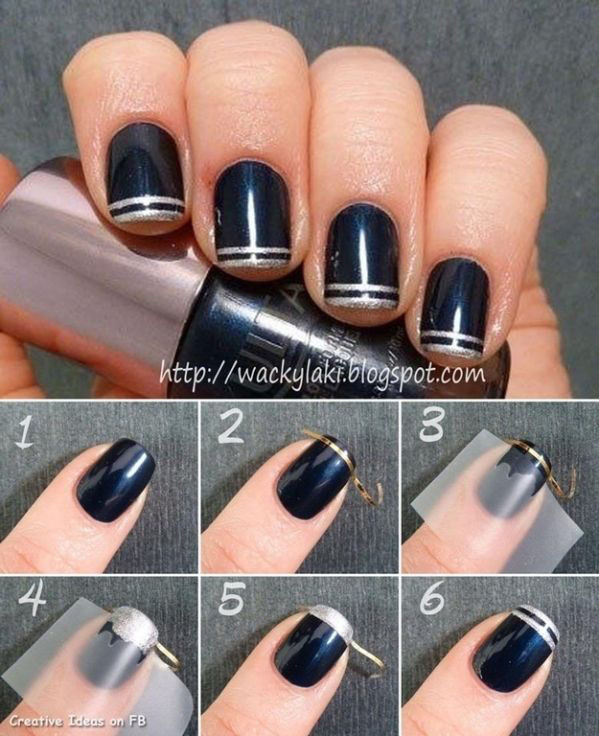 2:  Party nail art ideas with your matching black dress, Beautiful Triangle on start of nails, use some glitter are plain deep triangle.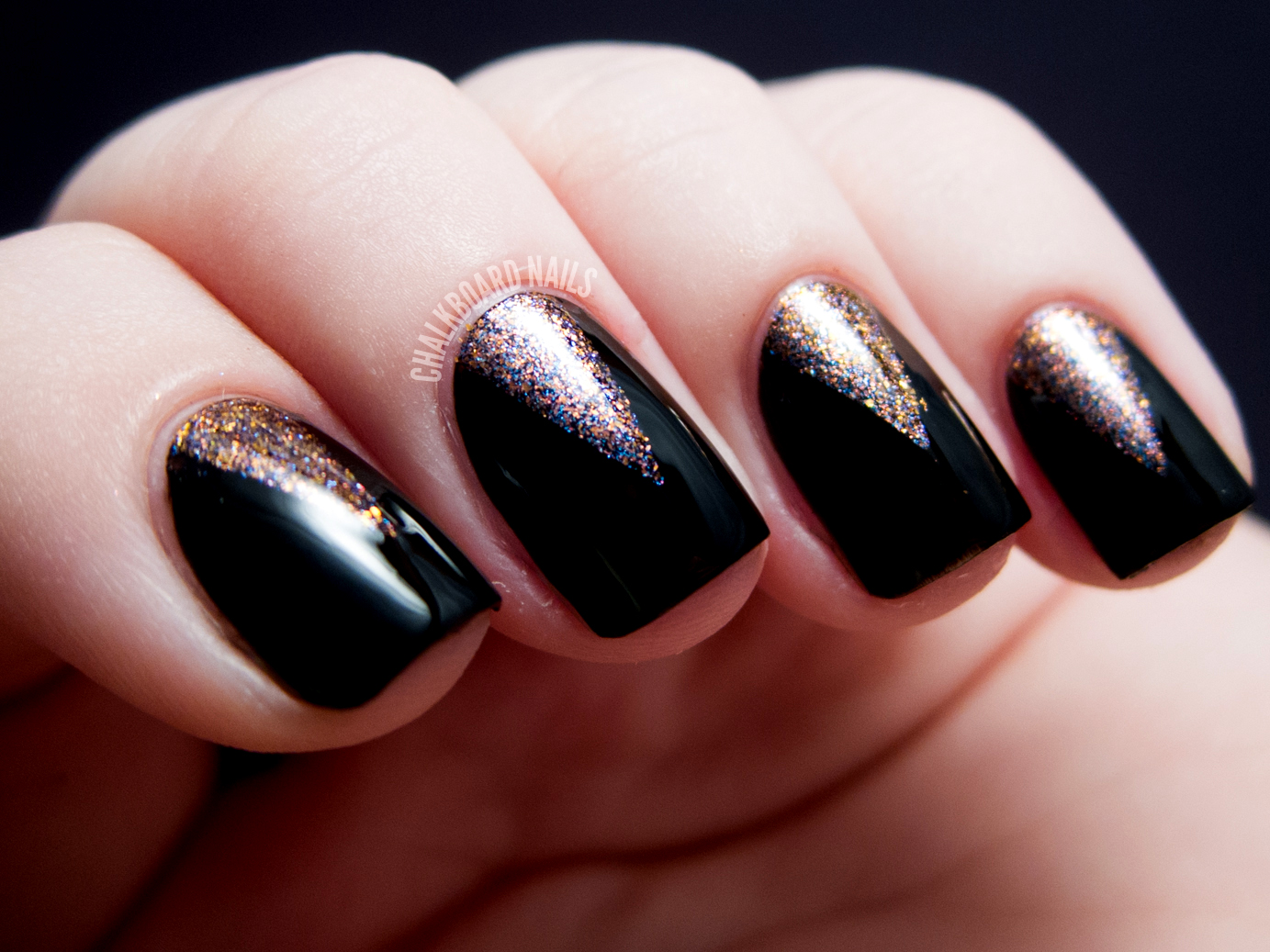 3: Super Easy nail art: Plain dots on your nails with some contrast color like white on red or black nails white dots, designed by bobby pins.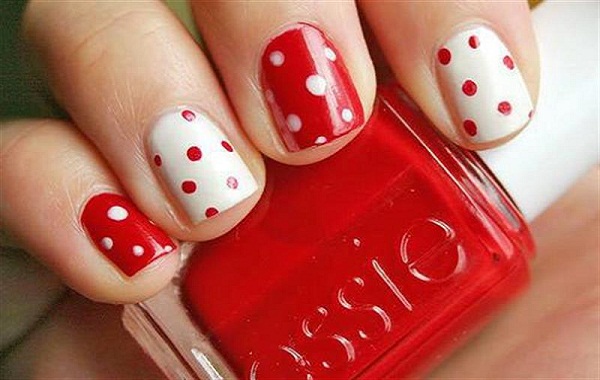 4: Heart on nail in easy idea : Gorgeous pattern design for your love, no skill needed.
5: Polka dot nail art design: Gorgeous look, fantastic pattern only with dots, Nails will look fabulous with this beautiful design.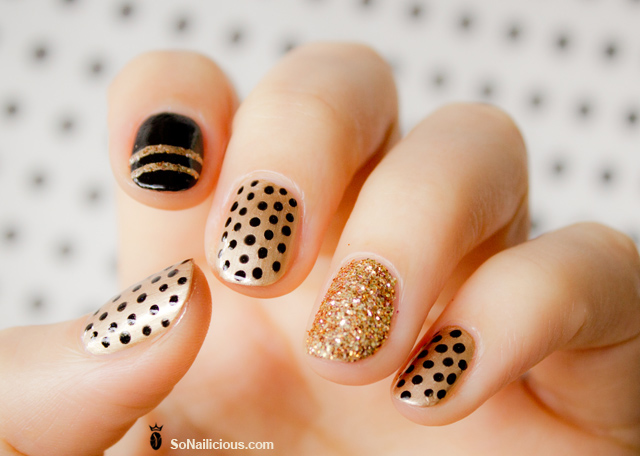 6:Easy Pattern with grey and white color. Simply nice look.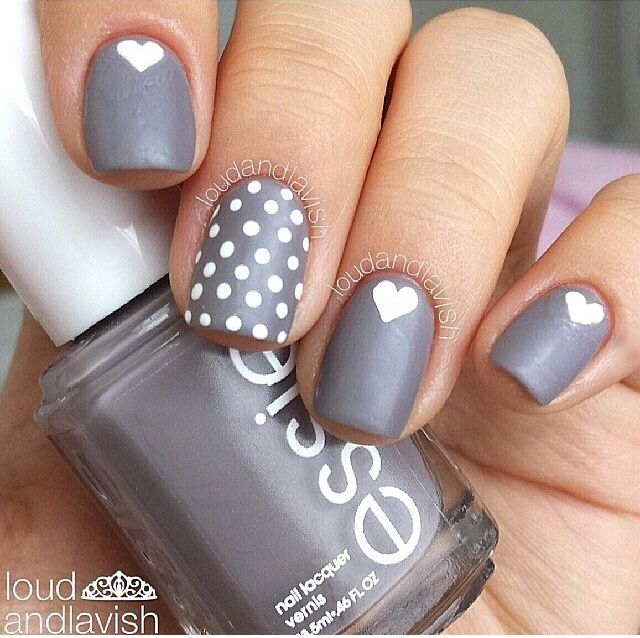 7: Simple easy nail art design step by step with pictures: No skills needed.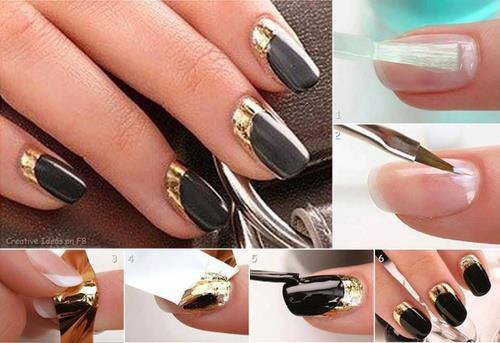 8:Purple nail art design: Superb ideas with beautiful pattern.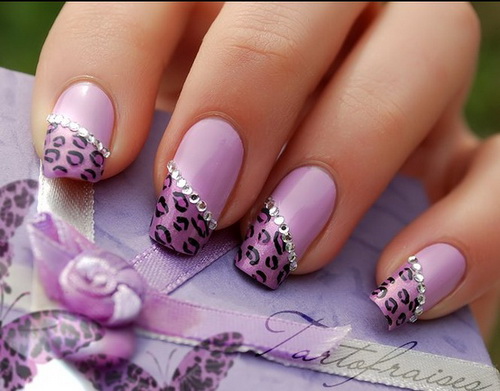 9: Easy stroke on nails: black and silver stroke on white nail paint.

10: Super fastest and easy pattern for beginners, no skill needed only bobby pin dots.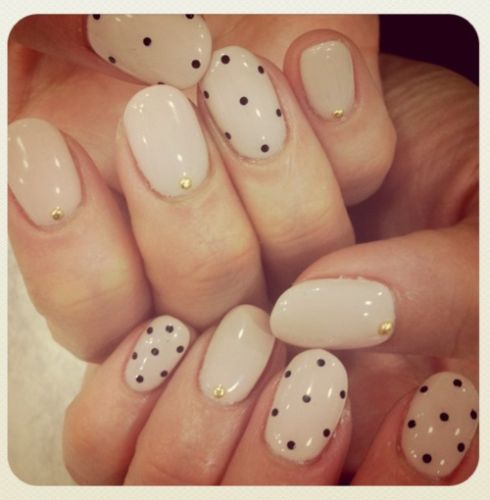 Enjoy most easy and gorgeous pattern no skill needed only with some dots and stroke. let start to paint your nails.