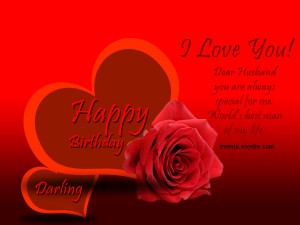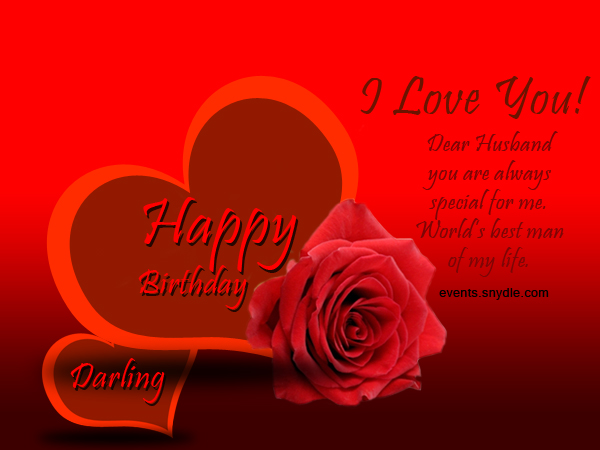 A very special birthday greetings and messages only for your king of dreams. It's time to celebrate special moment with a very special person. Romantic greetings and messages feel him very special and romantic. It's direct convey your love feelings and romance to their heart. I know this is your favorite day to celebrate and enjoyment that's why we want to make your day more special with this customization cards. It's totally free to download and send to your love on his very special day. I am sure he will love your way of love. All this love messages convey your love feelings and your heart messages.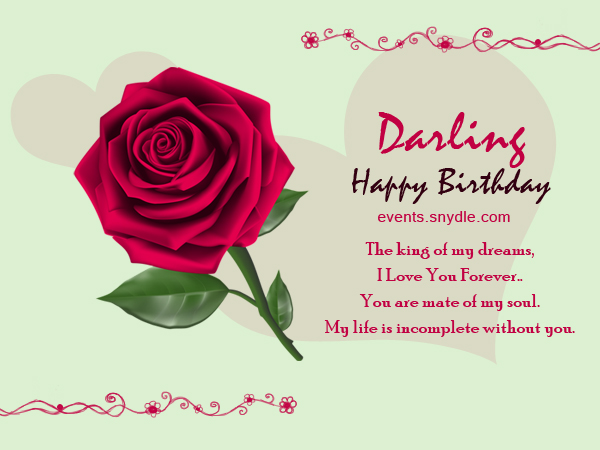 As you handsome from upside,
same as your heart is beautiful from inside.
Happy Birthday My Love.
Love You.
Let's take a off and make every moment of the day special.
Create memories and keep safe on your heart for life time.
Happy Birthday Honey, Love you so much…
Behind my every success credit goes to my husband.
I feel lucky to have a partner like you.
you make my life's beautiful ride awesome.
Love you Sweetheart…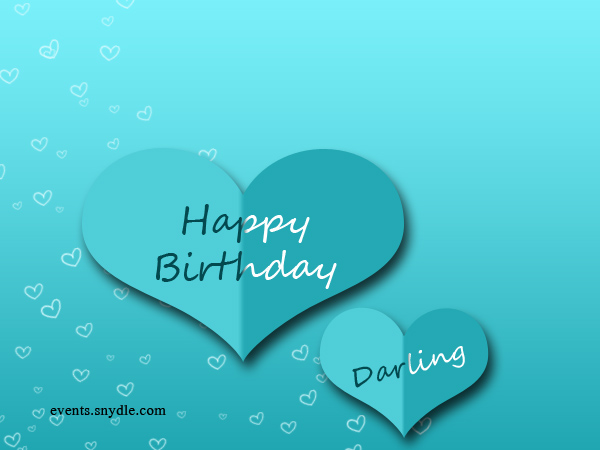 Romantic Birthday Messages for My love Husband
Romance is in the air. let's start  your day with romantic coffee and then long romantic drive, cakes and candles. This time surprise him with your romantic and sweet celebration.
I feel lucky to have such a handsome life partner.
a man who always support and encourage me.
Have a blessed and joyful birthday.
I love you Honey…
Life has lots of ups and downs,
But with you it's like very small rocks on the road.
A very very Happy Birthday Sweetheart.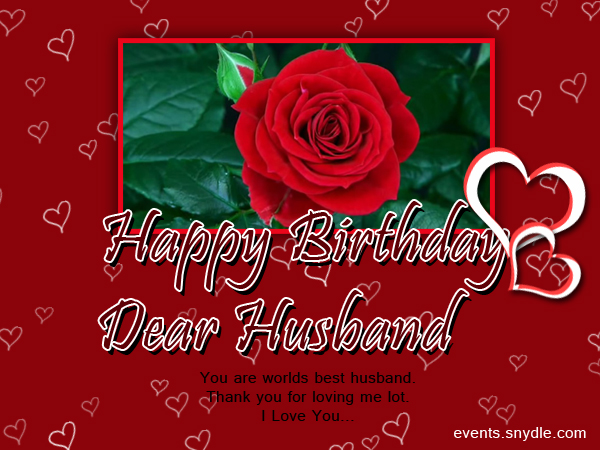 Your blind trust on me, make my love more strong and beautiful.
You have always a very special place in my lovely heart.
Have a lovely Birthday, Love you.
May god fulfill all your dreams and desires,
your day become full of love, joy and happiness.
Love you lots and lots, Happy Birthday.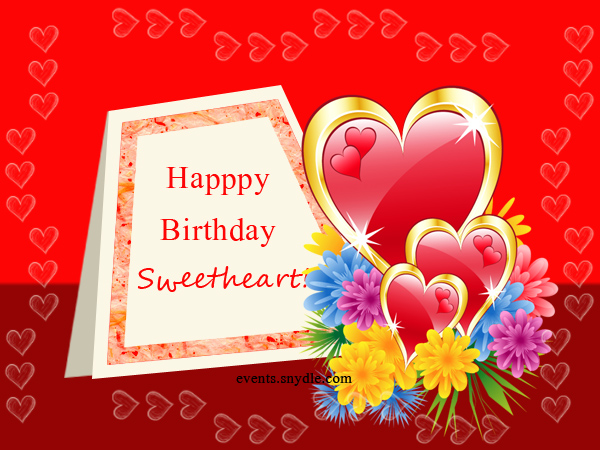 I can't wait for a day,
we spend whole day together with lots of love and surprises.
god bless you and keep your all dreams true, Love you.
Happy Birthday to you…
Happy Birthday to closest person in my life.
A man whom i believe blindly and love purely.
Keep smile and blessed, Love you.
A small but sweet and lovely collection of Birthday wishes for husband, messages and greetings. All these romantic messages convey your heart feelings to him very purely. plan your birthday party for your prince charming and surprise to your king of dreams.