Easter is just 2 weeks away!  As you all know, Easter is the most popular festival celebrated all across the world after Christmas. Even though it is a christian festival, all of them celebrate it with equal excitement and take it as an opportunity to decorate holiday homes! Decorate your porch, your door or even your yard with real cool ideas. Check out!
1. Easter Egg Tree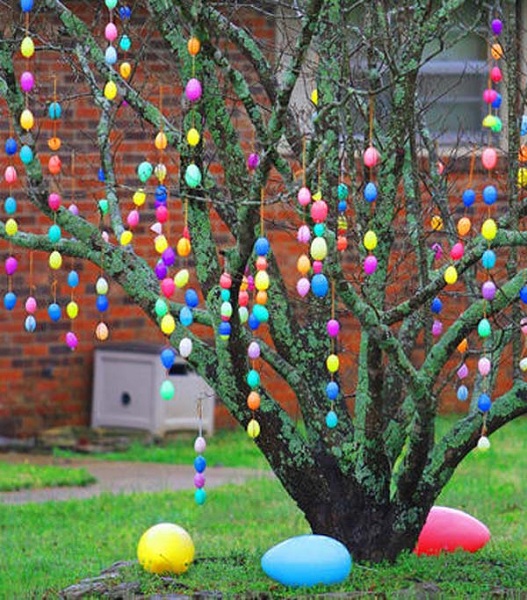 Cute and colorful Easter Eggs hung upon a tree. Isn't that a wonderful idea? Kids will like it much
Make it here
2. Plastic Egg Basket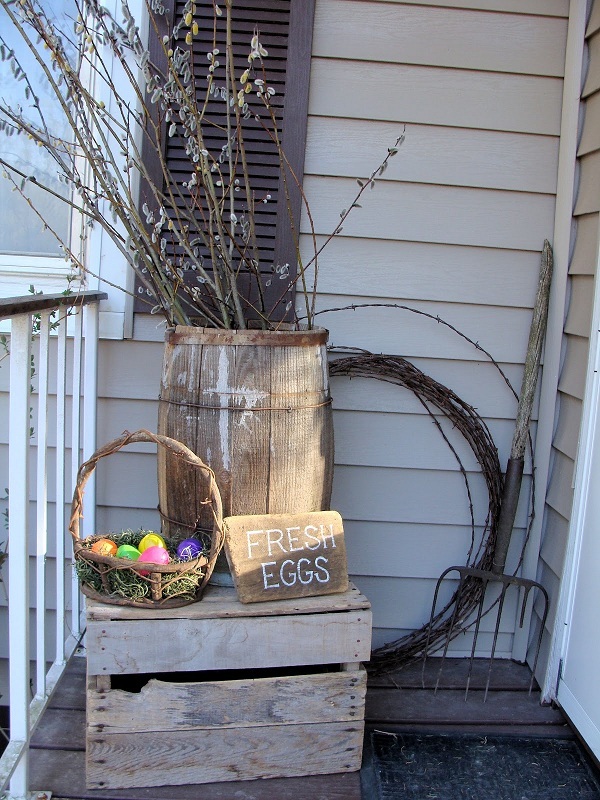 Easter eggs arranged in a basket is the best way to engage and surprise your guest!
Make it here
3. Easter Carrot Treat Boxes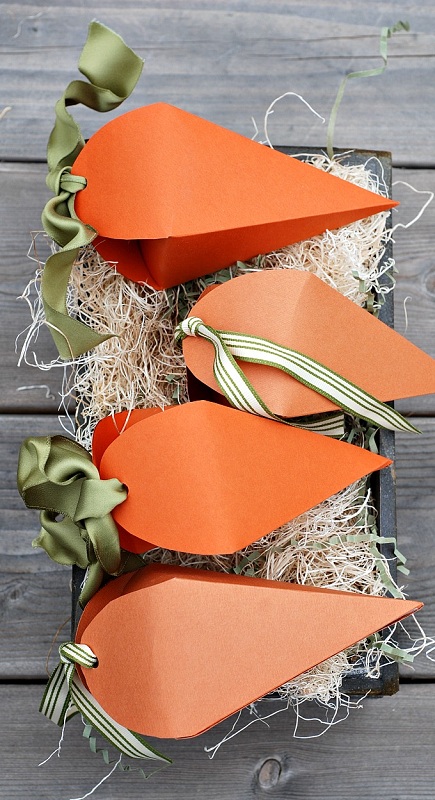 This decor is very simple to make. You can easily do it all by yourself!
Make it here
4. Easter Lawn Sign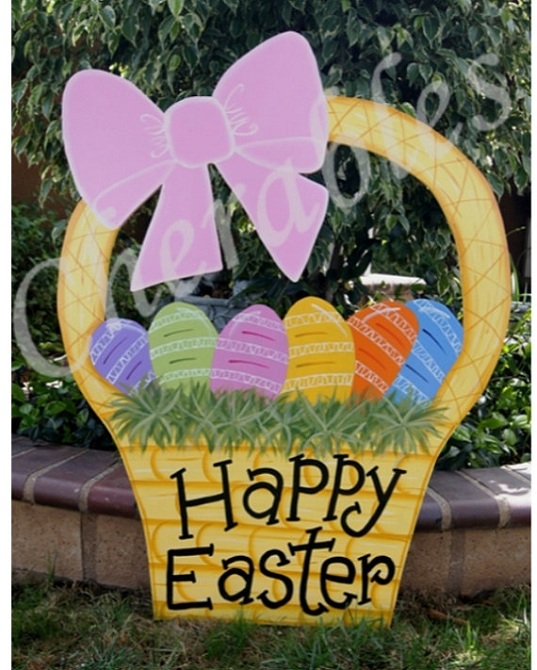 Cute Easter basket with colorful eggs to decorate your yard!
Make it here
5.  Peep Decor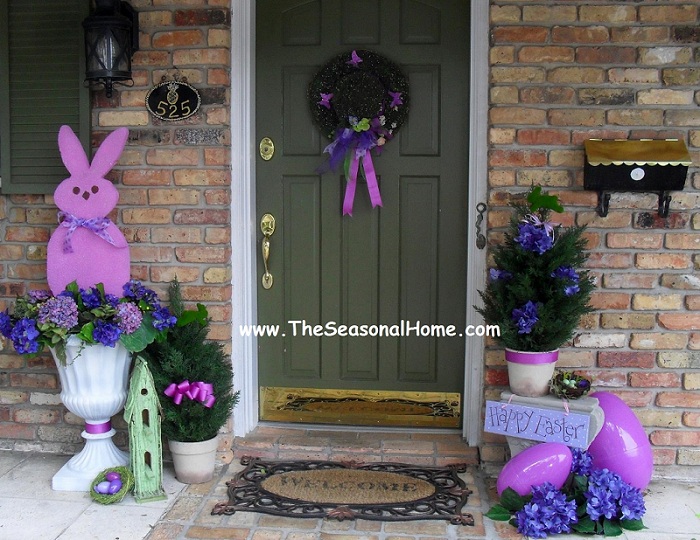 Peep Decor is the growing Easter trend among families now. This is very simple yet a creative idea to try!
Make it here
6. The Wooden Yard Carrots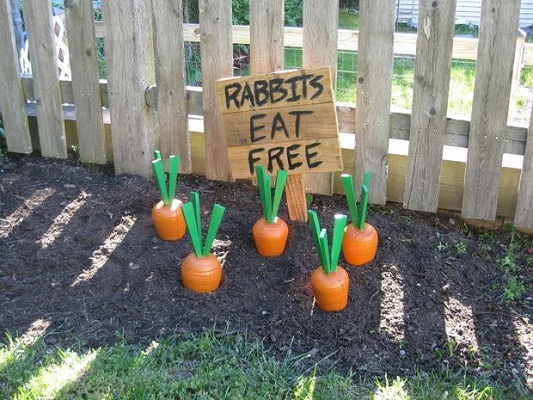 This picture reminds us of bugs bunny cartoon, look how cute they are arranged! Easter bunny will definitely visit this house. won't you like the same?
Make it here
7. Bunny Sign Board

Make it here
8. Huge Easter Egg Tree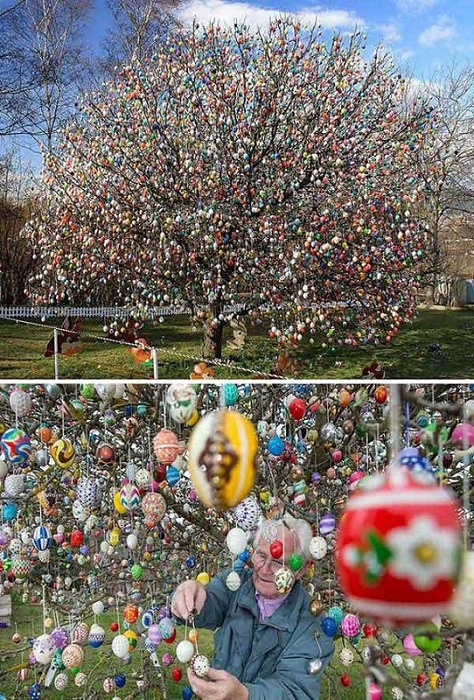 Make it here
9. Egg Hunting Cart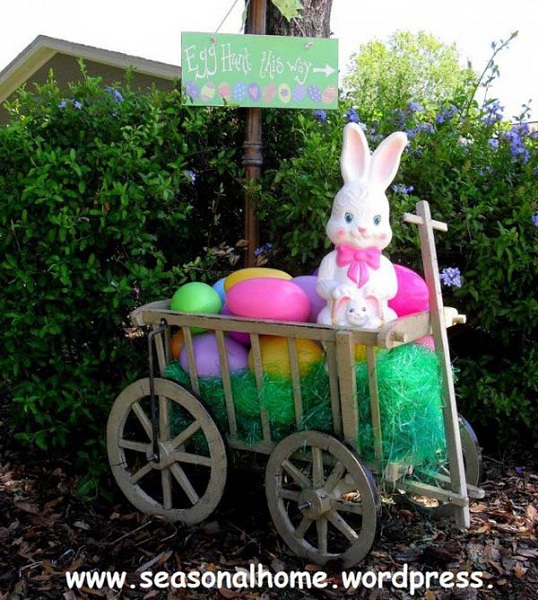 Make it here 
10. Bunny Crossing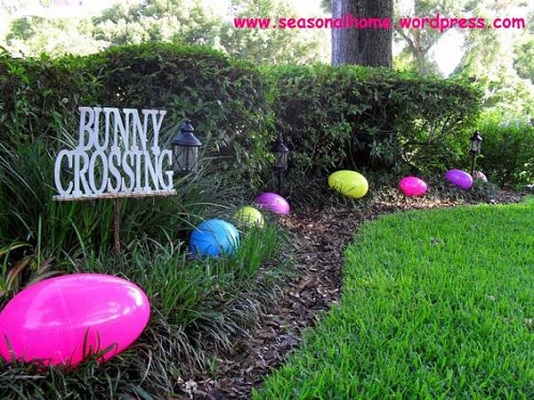 Make it here
11. Easter Garden Idea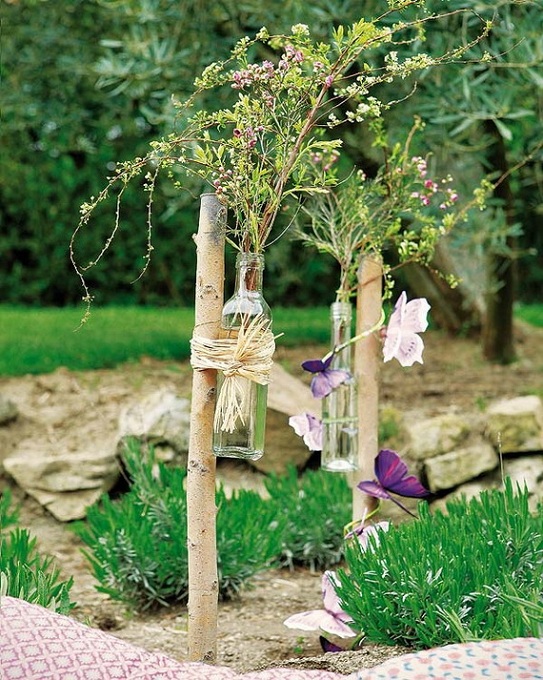 Make it here
12. Easter Bunny Grapevine Wreath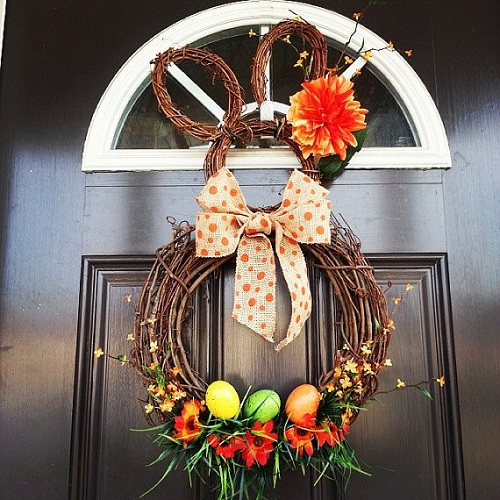 Make it here
13. ChickadeeLore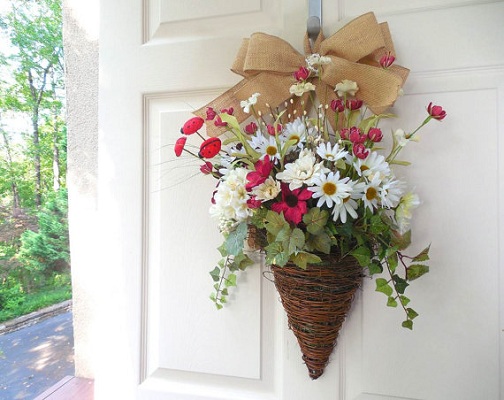 Make it here
14. DIY Rustic Wooden Bunny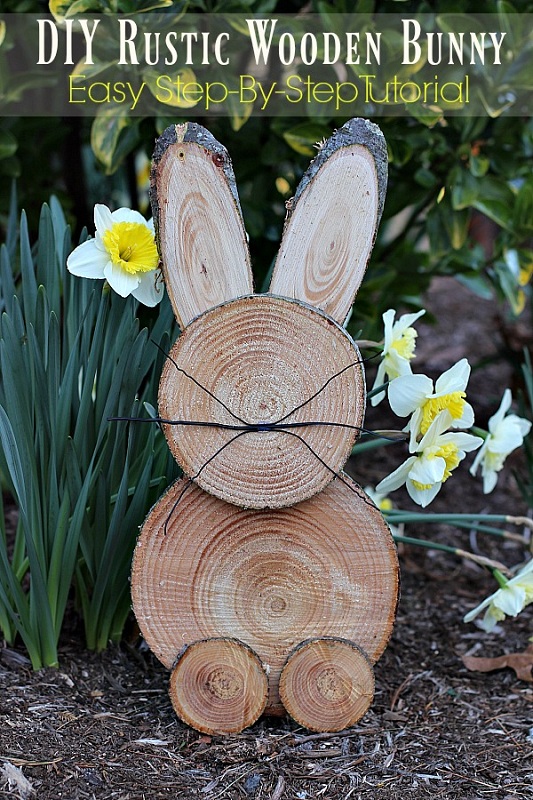 Make it here
15. Easter Decor Front Porch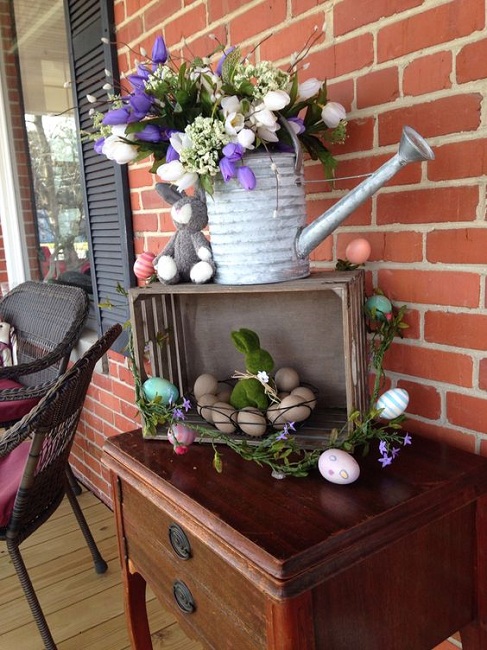 Make it here
16. Hippity Hop Easter Bunny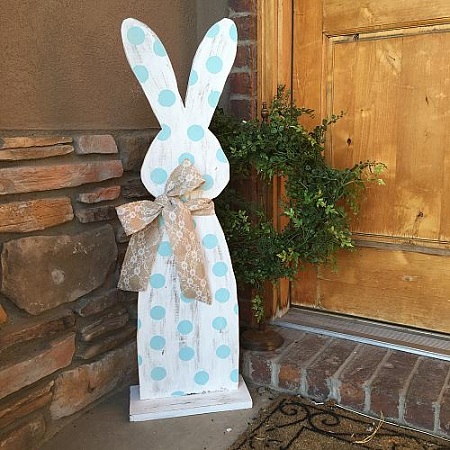 Make it here
17. Bunny Lantern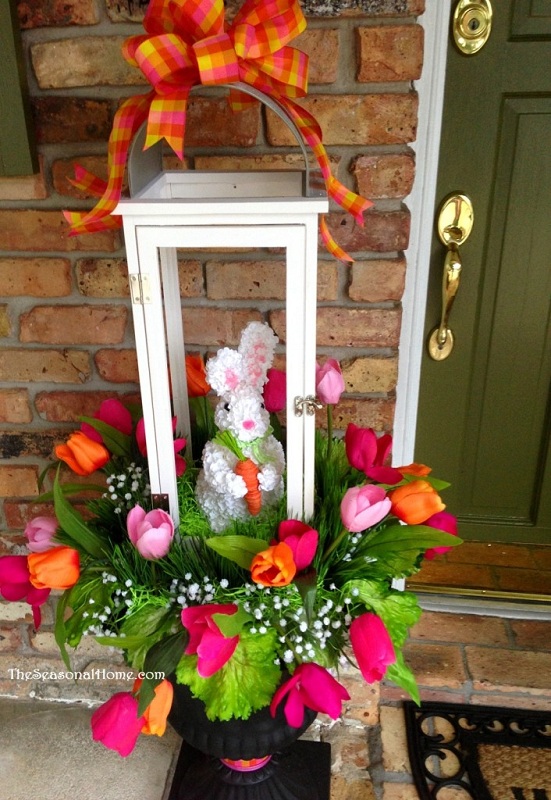 Make it here
18. Easter Basket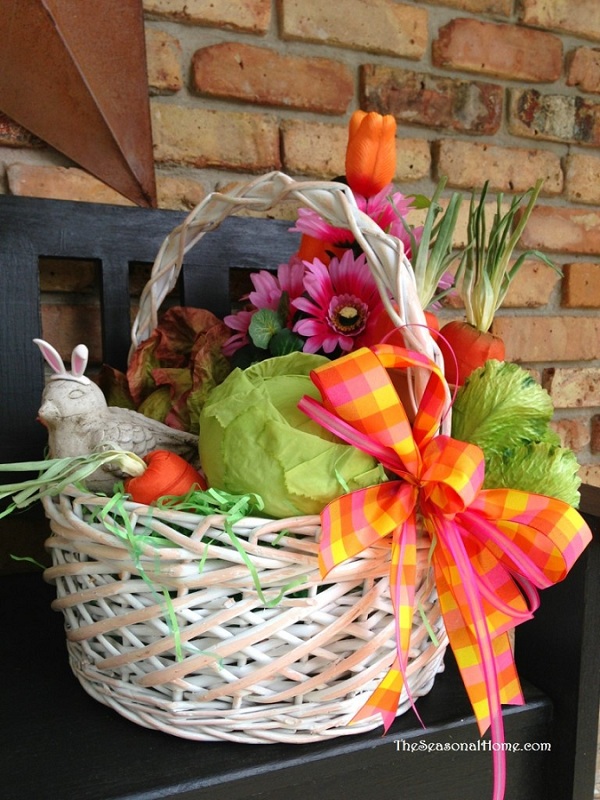 Make it here
19. Easter Egg in Flower Pot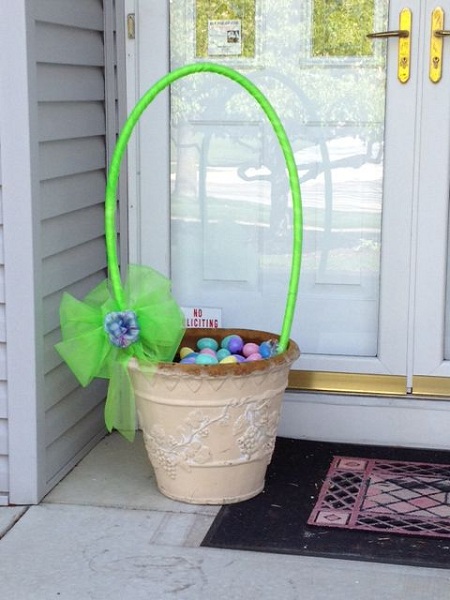 Make it here
20. Easter Bunny Flag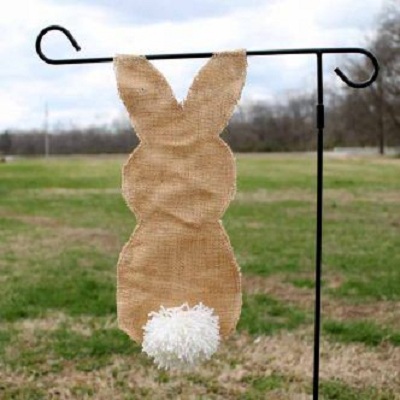 Make it here