Easter is here! Time for creative cooking ideas. After all who doesn't like to see the smile of their loved ones and family? Let us this time impress our guests with some really cute Easter cookies. We have created a round up of 20 yummy cookies you can try this Christmas. Check out and let us know of your comments!
1. Easter Cookie With Art Work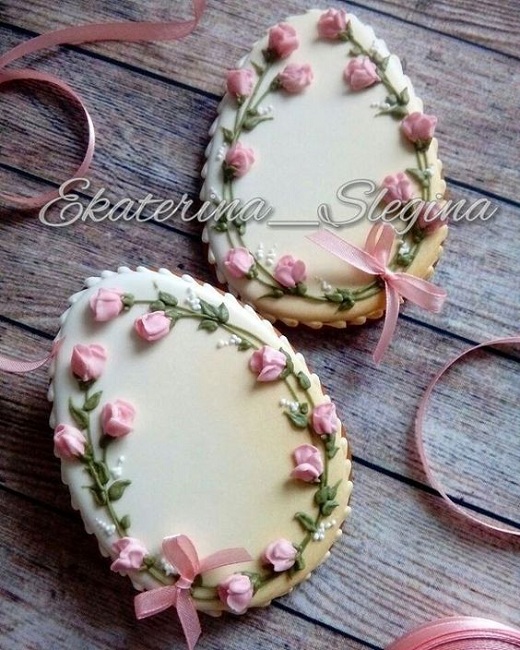 This really creative was found on Pinterest. The little detailing is really beautiful and the cookie looks so tasty!
Make it here 
2. Bunny & Carrots Cookies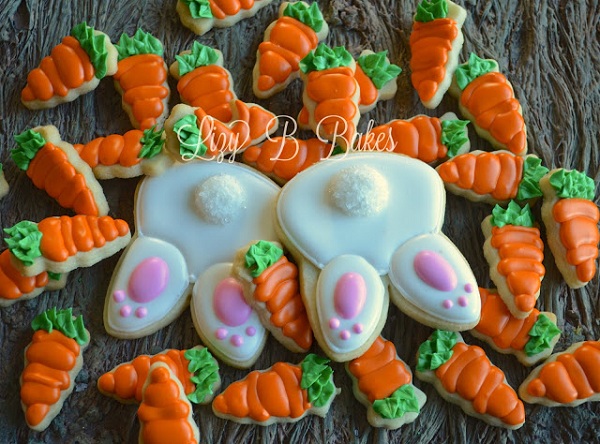 An uncommon design indeed!  Cute bunny tushies and carrots make a great easter cookie indeed!
Make it here
3. 
Easter Egg  Sugar 

Cookies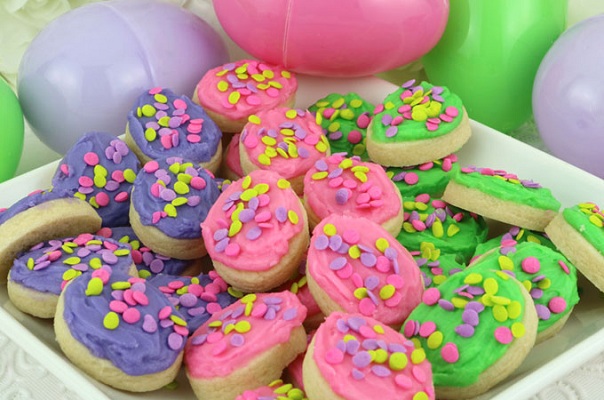 These cookies are kids favorite. A perfect Easter brunch treat ofcourse as the author defines it! Very simple to make as well
Make it here
4. Bunny Paw Thumbprint Cookies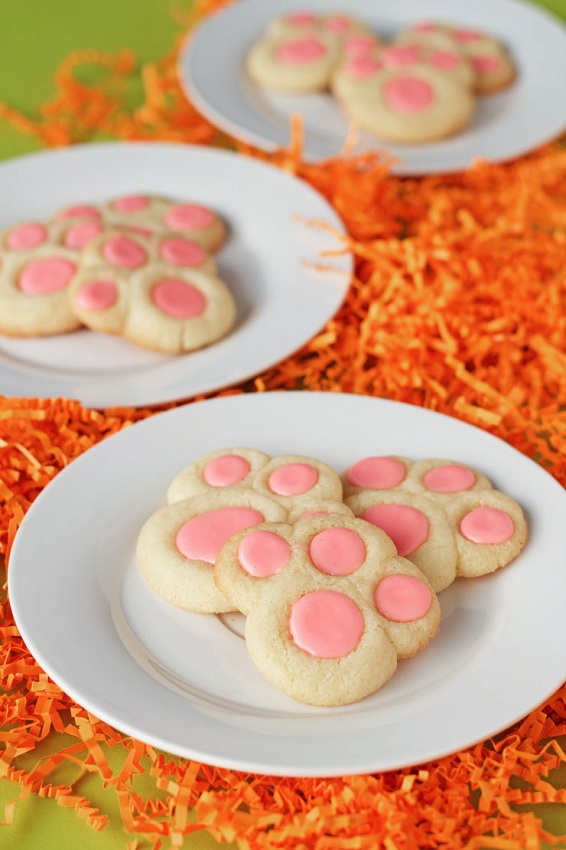 These cookies are so easy to make that even kids can make it on their own! Made from cookie mix! Can u believe it?
Make it here
5. Carrot Cake Cookies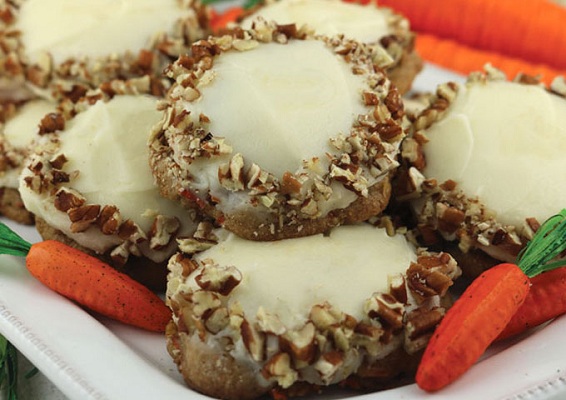 This cookie is so made for Spring! And a real treat for those who love deserts made from carrots!
Make it here
6. Easter Egg Hunt Cookies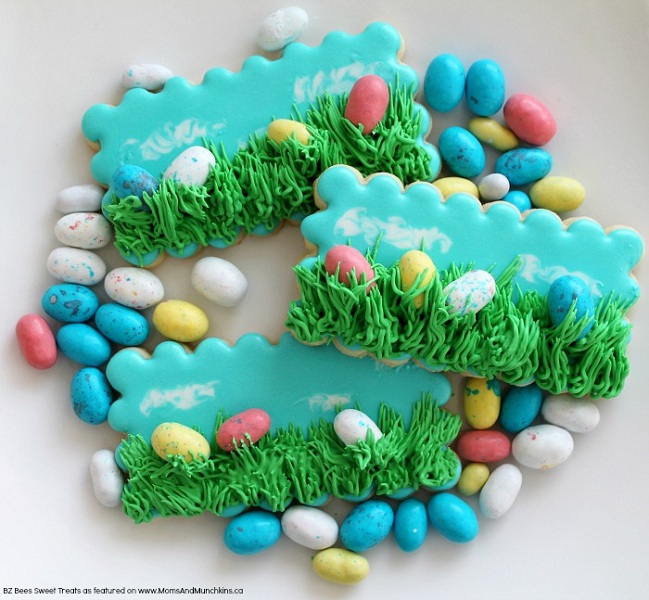 This cookie will perfectly blend with your Easter dinner. You can try this cookie with any shape!
Make it here
7. Realistic Moss Cookies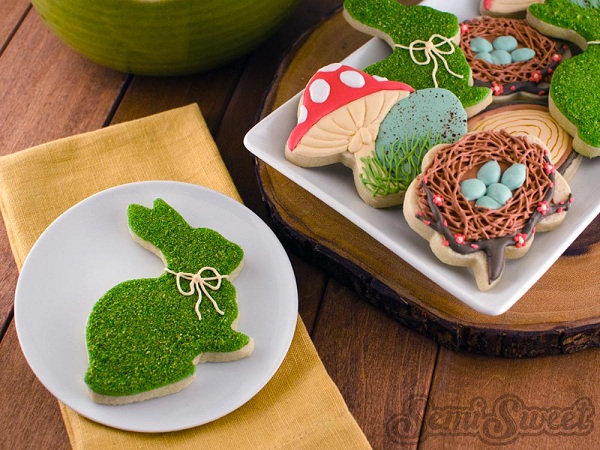 Make it here
8. Cadilac Cookies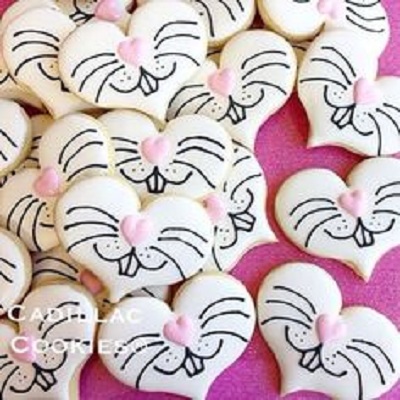 Make it here
9. Bunny Butt Cookies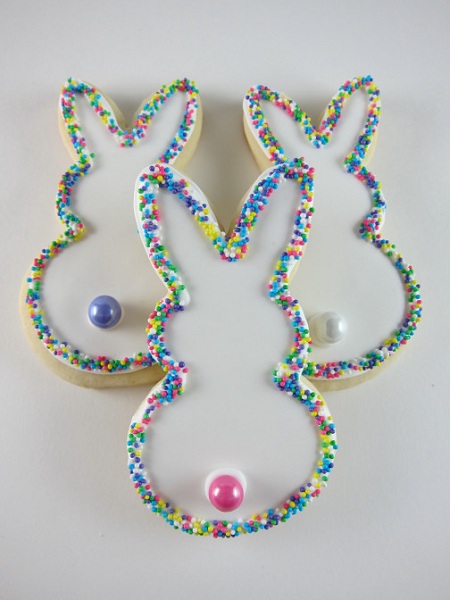 Make it here
10. Chocolate Thumbprint Cookies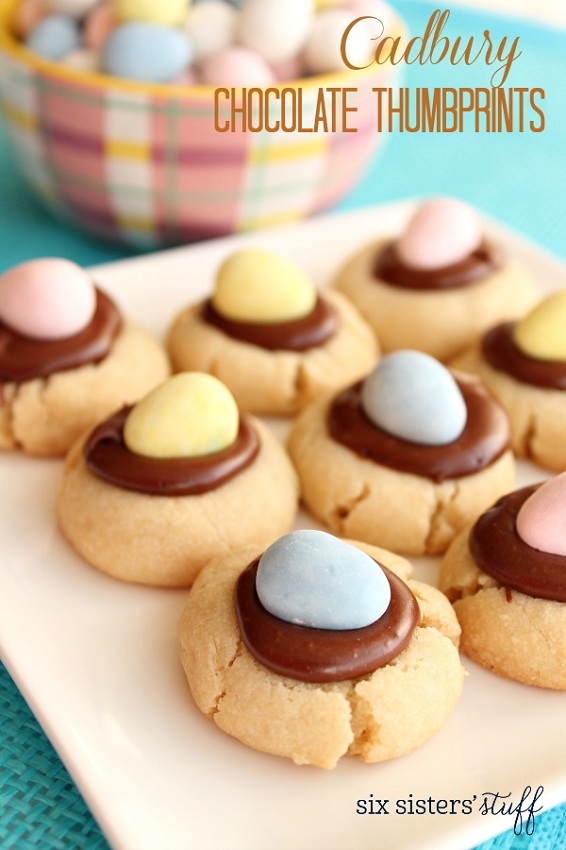 Make it here
11. Easter Bunny Cookies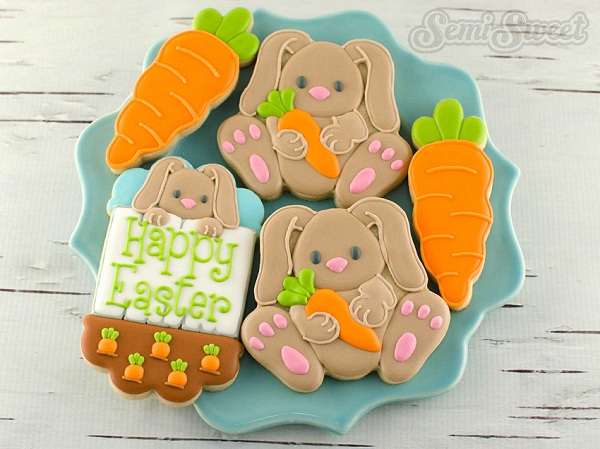 Make it here
12. Bunny Bum Cookies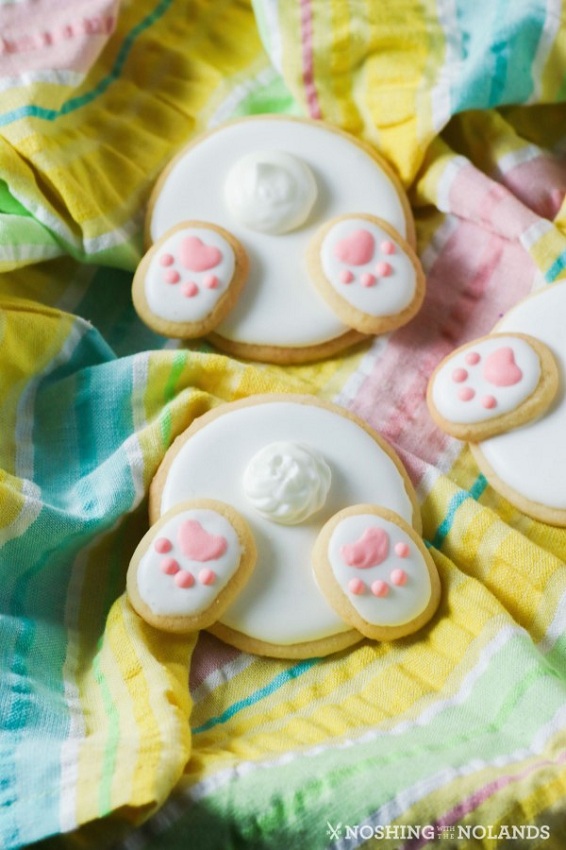 Make it here
13. Cadburry Mini Egg Cookies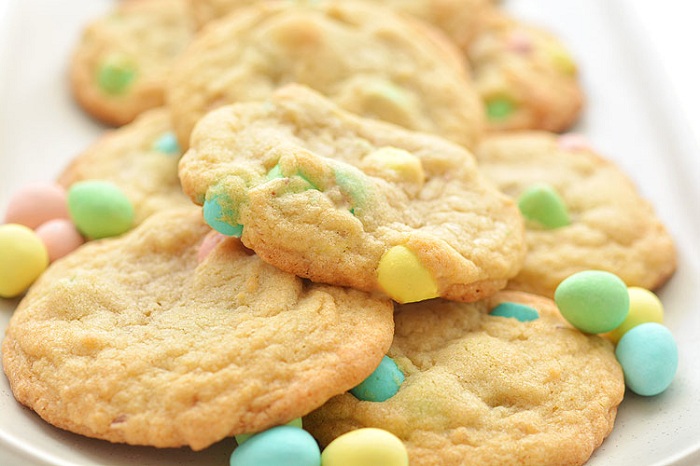 Make it here
14. Easy Easter Egg Cookies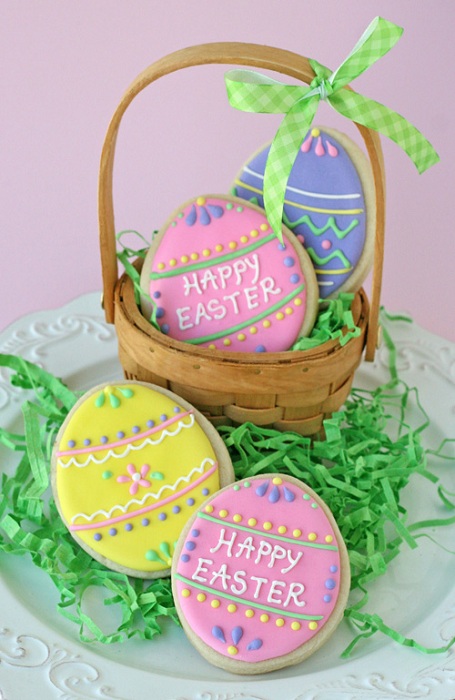 Make it here
15. Spring M&M Cookies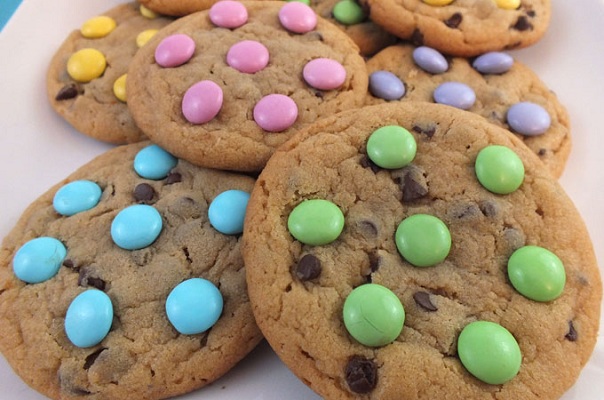 Make it here
16. Pretty Easter Egg Cookies with Pastel Icing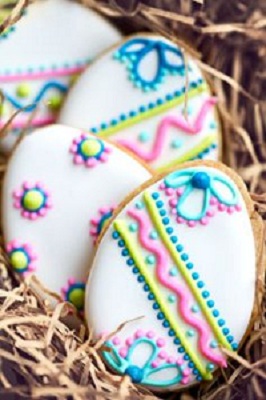 Make it here
17. Marshmallow Kiss Cookies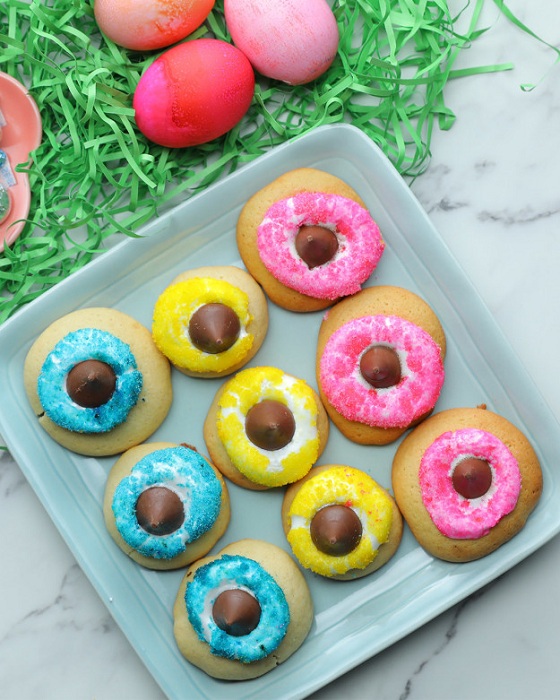 Make it here
18. Easter Blossom Sugar Cookies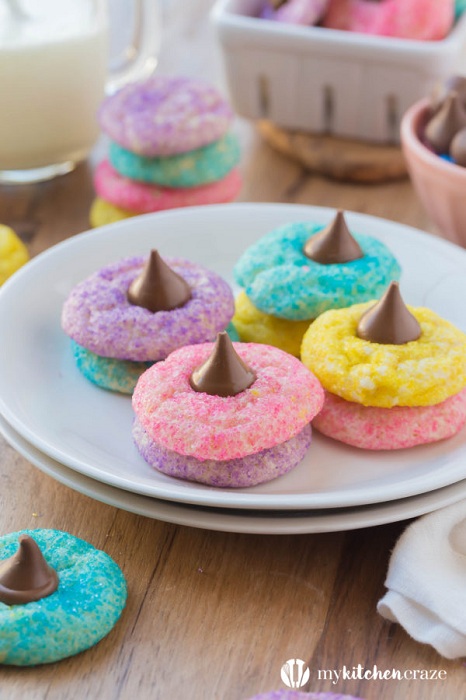 Make it here 
19. No Bake Easter Cookies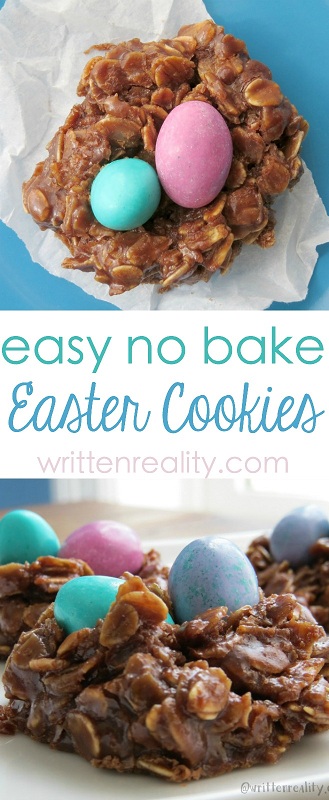 Make it here
20. Peeking  Bunny Easter Cookies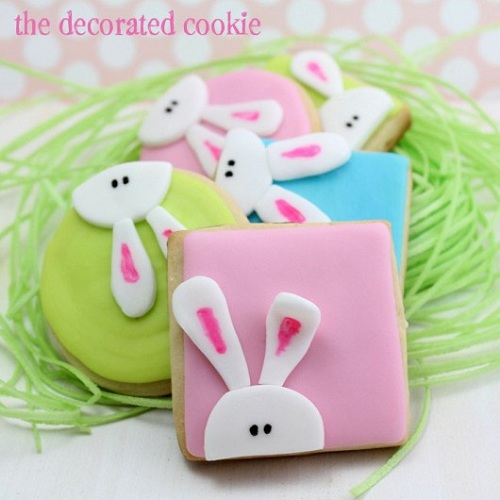 Make it here