Mothers Day gift ideas for you. Every living person owes their mother a great deal of appreciation. She carried you in her womb for nine months, gave birth to you in a lot of pain and nursed you as a baby. She is so important that we have to take time and celebrate her. It's significantly vital as you celebrate mother's day, to show how much she means to you and the best way is to prepare mother's day gift. Something she'll value and hold dear all of her remaining life. Here we offer a collection of thoughtful mother's day gift ideas for you;
Personalized  Dot Mug

A personalized dot mug white in color signifying the pure heart of a mother that does not change, can be a classic mother's day gift to your mom. On it personalized writing in her favorite color; to cheer her heart every time she uses the mug, and remind her how important she is to you.
Mothers Day Gift in a Jar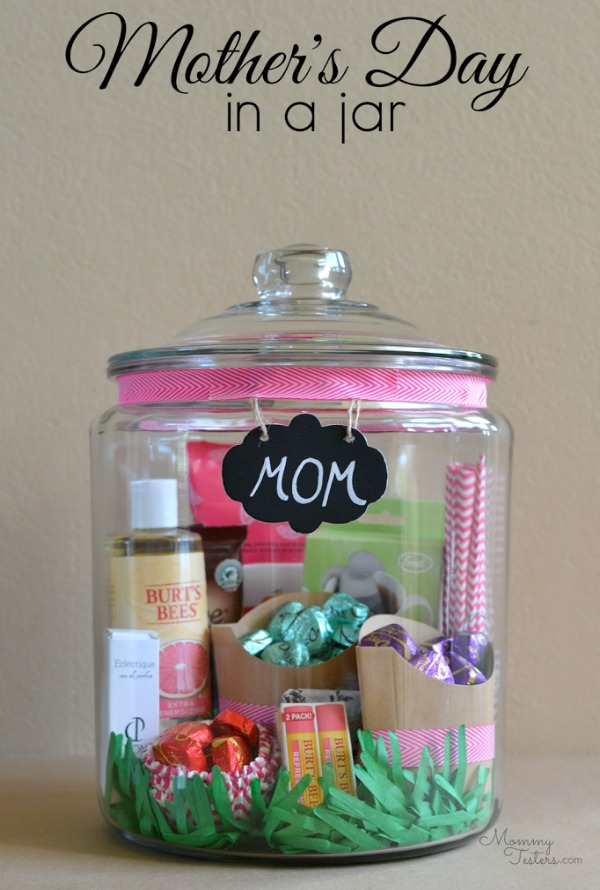 Cut green tissue paper that will look like a grass. Fit in a glass jar of your choice. Gather a collection of mommy's chosen gift; fragrant perfume, sweet chocolate or any awesome gift for mommy and stuck them in the jar. In making the jar fabulous, tie its top with a beautiful chevron ribbon and make an awesome writing on it .
Monogrammed Recipe Box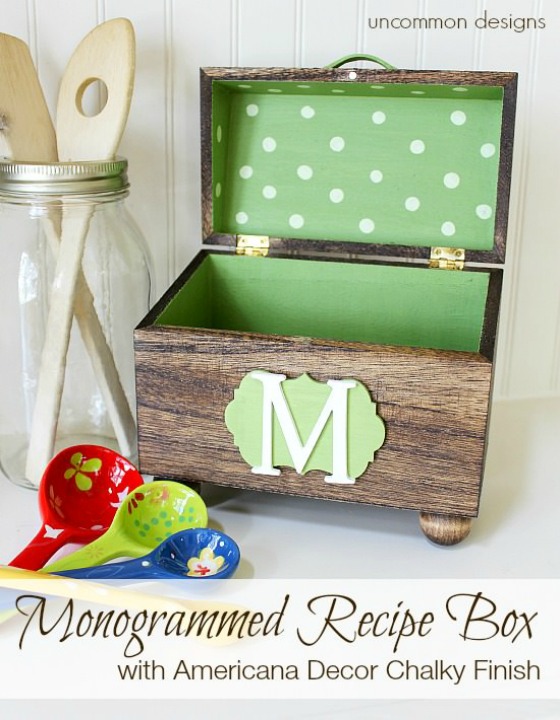 A simple wooden monogrammed recipe, glued with a special inscription is a suitable gift for a loving mom. With a little décor, an addition of special burr appearance to it will make a mother's day fabulous when offered as a gift.
Vacation Memory Jar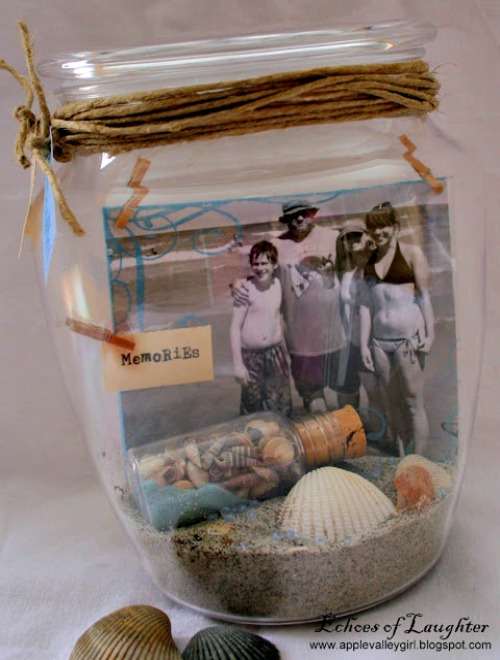 Moments passed and fade from our memories; but a vacation memory jar can be a perfect reminder to your mom, how dear you hold every moment of joy you ever had with her.  An antique jar filled with objects making the memories and tied with scraps with beautiful inscription.
"Mother" Inscription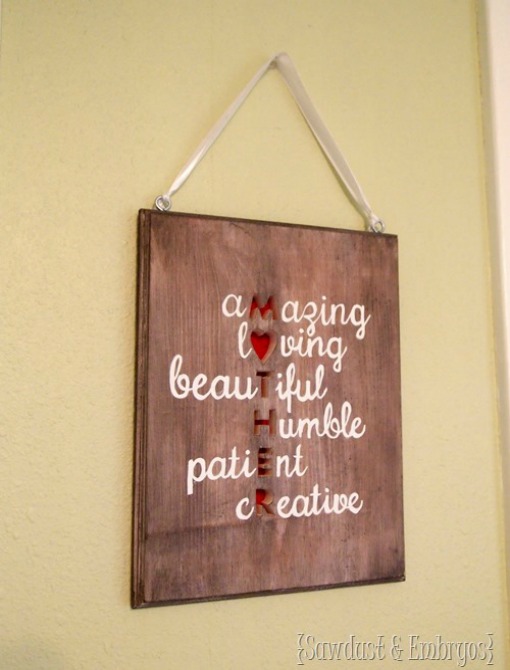 A gorgeous typing in an elegant font forming up MOTHER on a wooden board is a wonderful idea for a mother's day gift. The typing can be in mummy's' choice color to rekindle her heart today with joy!
Rustic Photo Board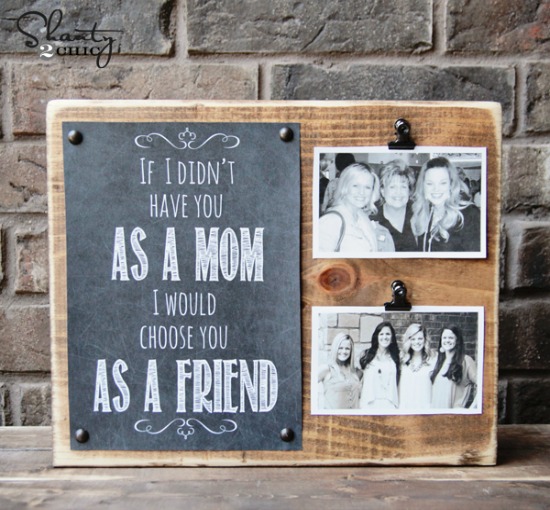 A print on a white card board with the best of mommy's pictures on a frame with a heart touching inscription is an awesome mother's day gift.
Spa and Pampering in a Jar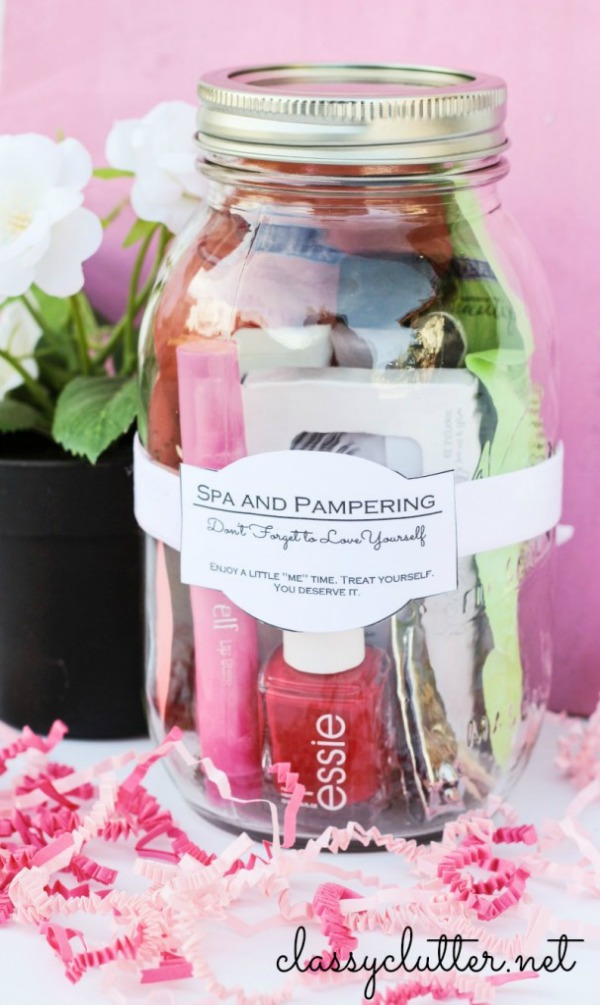 An attractive jar filled with pampering stuff; body/facial scrubs, face masks, eye lashes with glue and tools for make ups is an awesome mommy's gift this mother's day.
Flower Pot for Mother's Day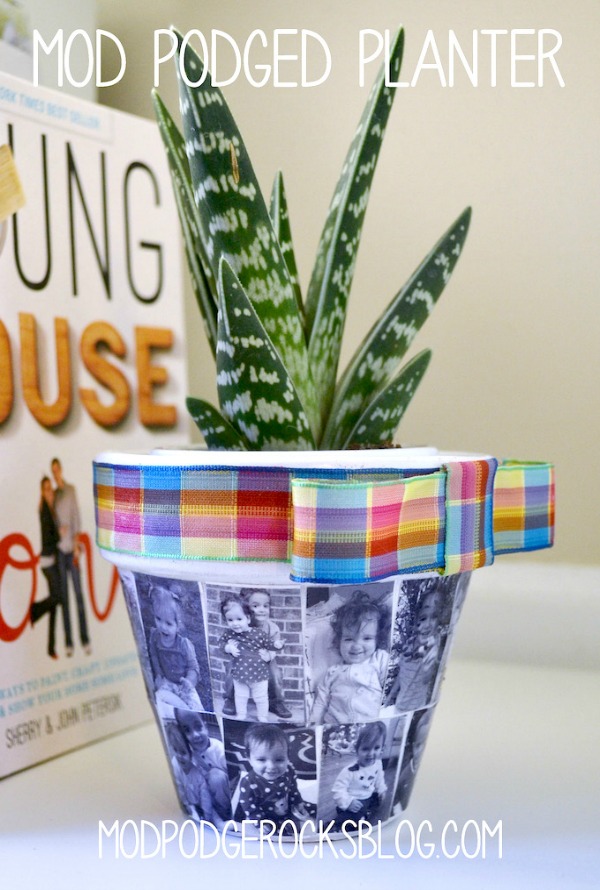 Flowers in a mod podge gloss are a great mother's day gift. A well-chosen photo stick around a mod podge gloss and in it a beautiful plant is an awesome way to appreciate mommy.
Vanilla Cupcake Flower Bouquet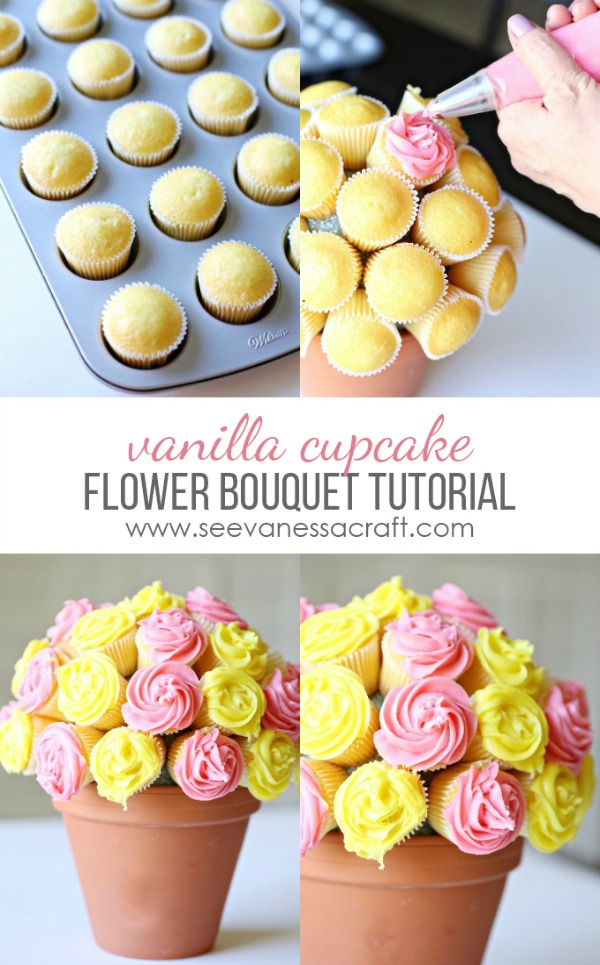 Piped frosting flowers, and favorite vanilla cupcakes rolled up creatively can make a cute centerpiece for a gift to mommy this mother's day.
Photo Candle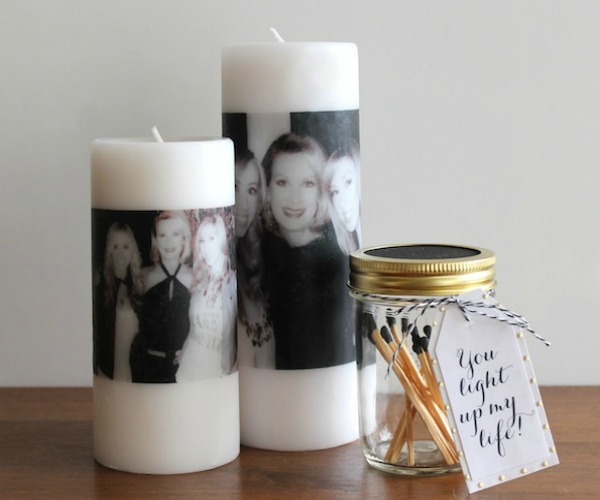 To light up this mother's day it just awesome to prepare a warm gift of a photo candle. Taking mommy's preferred photo and sticking it around the candle to make the centerpiece gift.
Recipe Holder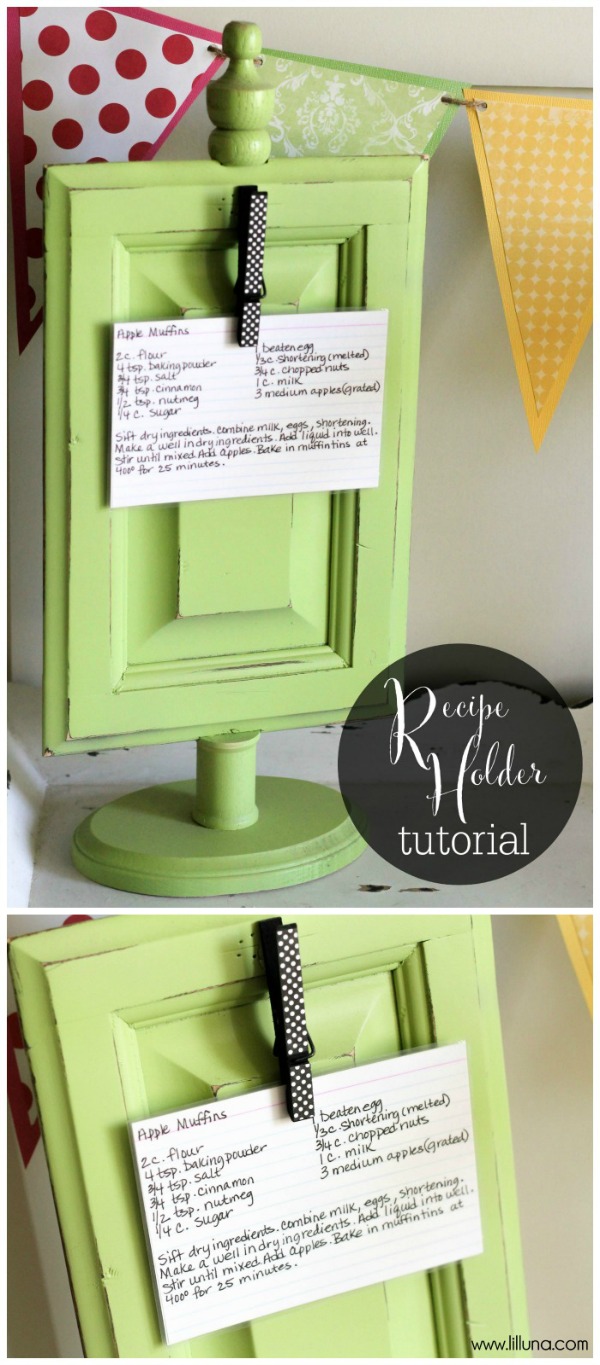 A superbly and cute board in a beautiful décor  with favorite colors, with an holder for recipes whenever she cooks is a cool gift this mother's day.
Hand Print Keychain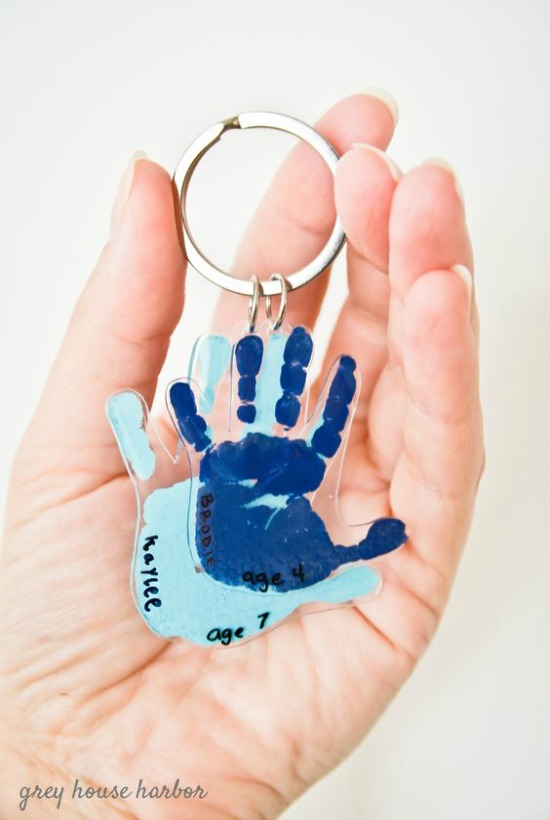 A properly curved hand print with captivating inscription on a clear shrink dinks plastic painted with a color of choice and, attached keyring is an awesome centerpiece gift idea for this mother's day.
Beautiful Map Roses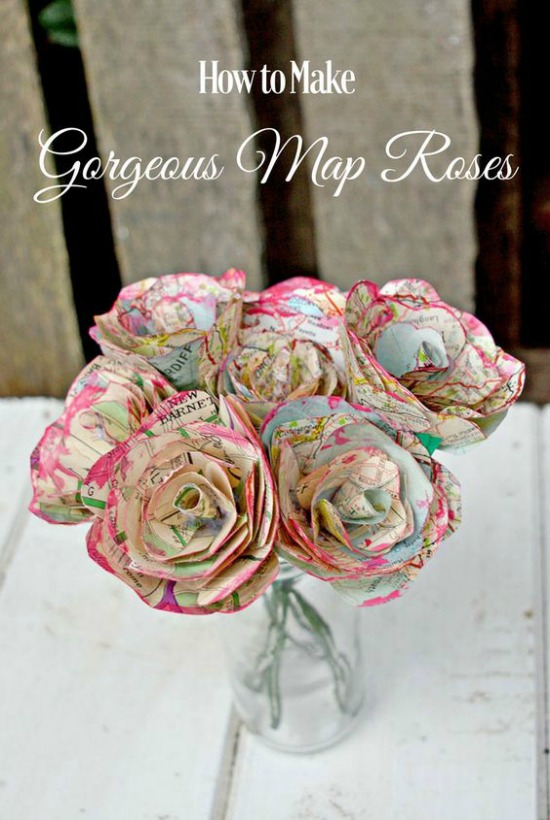 A map of roses; gorgeously paper cut flowers added up with some charm and shade then stuck to a milk bottle this mother's day can make a superb gift for mommy.
DIY Bath Bomb

A gift of round mold bombs of baked soda and citric acid hardened then dried out, and served in glass mason plate is thrilling to a mom this season of mother's day.
Sign for Mother's Day

Wooden pallets transformed to a sign for moms gift this mother's day is awesome. With choice color and incredible craft sticks or font you can make a wooden sing as a gift to mommy.
Mini Mother's Day Garland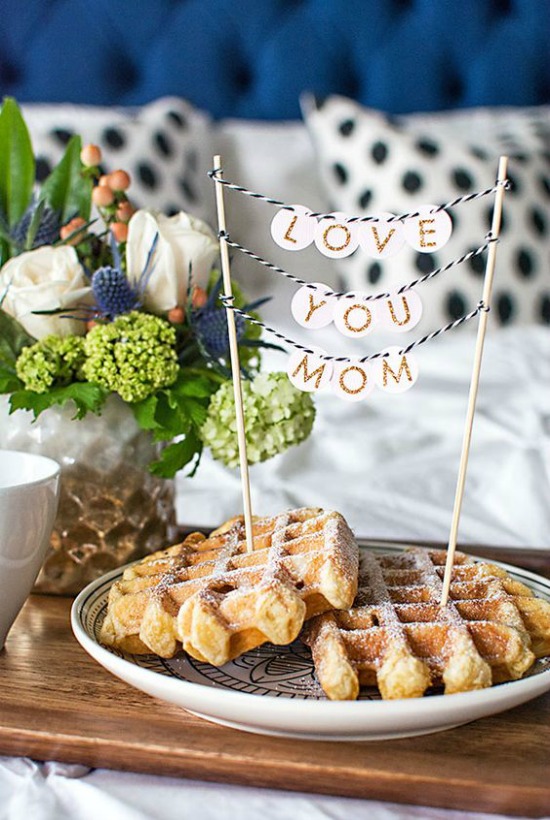 Placing a plate of waffles adorned with a garland inscriptions like, " love you mummy "and a bunch of flowers placed besides , is as super fantastic present for your mom this mother's day.
Mother's day Gift Tags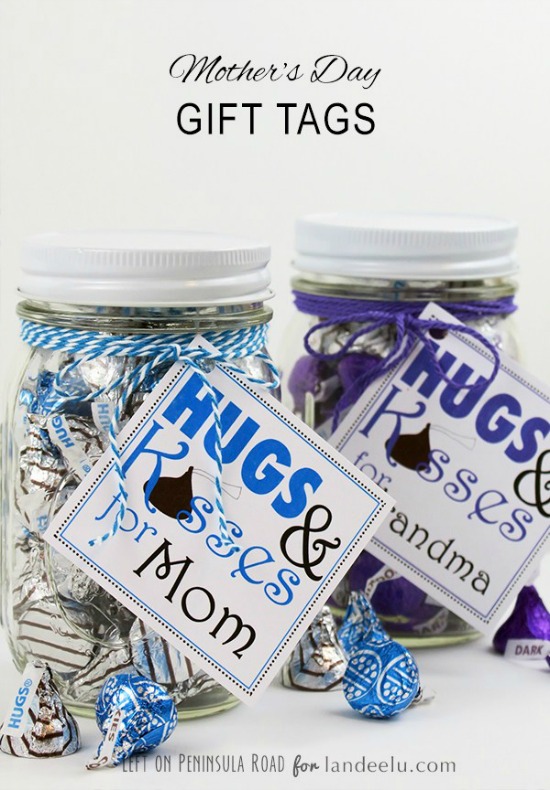 A jar of chocolate or chocolate kisses in a bag place in a jar and tagged in awesome inscriptions you make a simple gift to mummy this mother's day!
DIY Body Scrub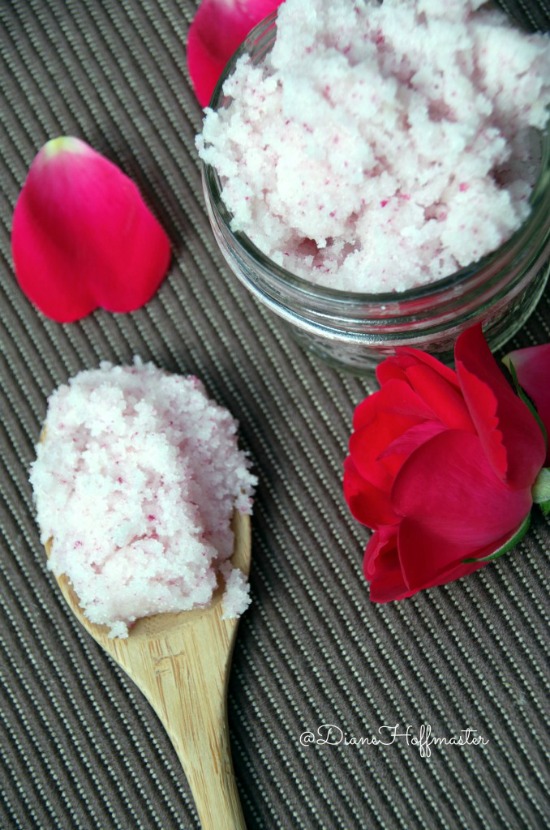 Use a processed homemade sugar scrub and package it with the pretty smell of petal in a beautiful glass jar, to  prepare a  rose petal sugar scrub for mummy this mother's day.
Mother's Day Map Plaque

This mother's day you can create something little trendy; the design of a map on a wood with an artistically touching inscription.
Mini Herb Garden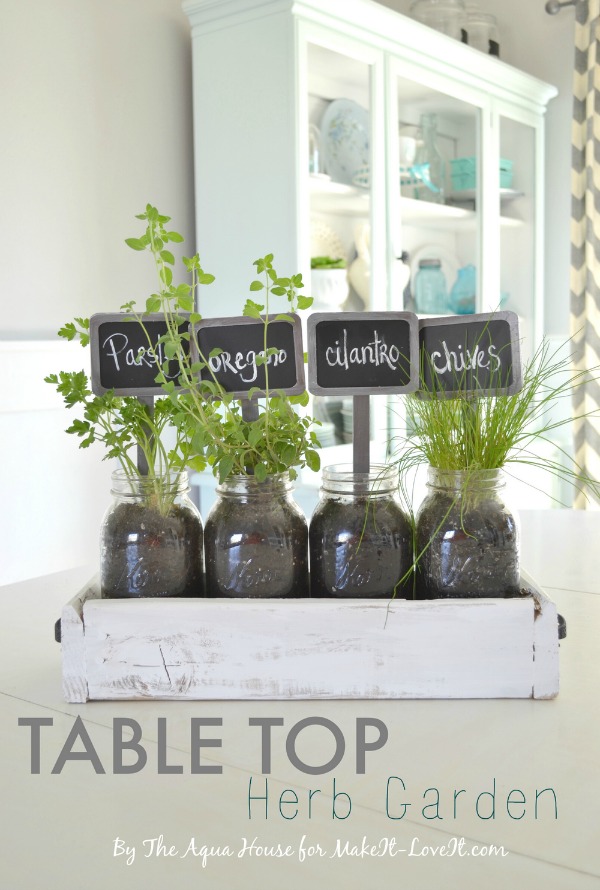 With a little herb garden sitting on mommy's table made from an old pallet with an elegant paint ,then in it  some prepared garden herbs you can pull an awesome gift for mummy!
Heartfelt Message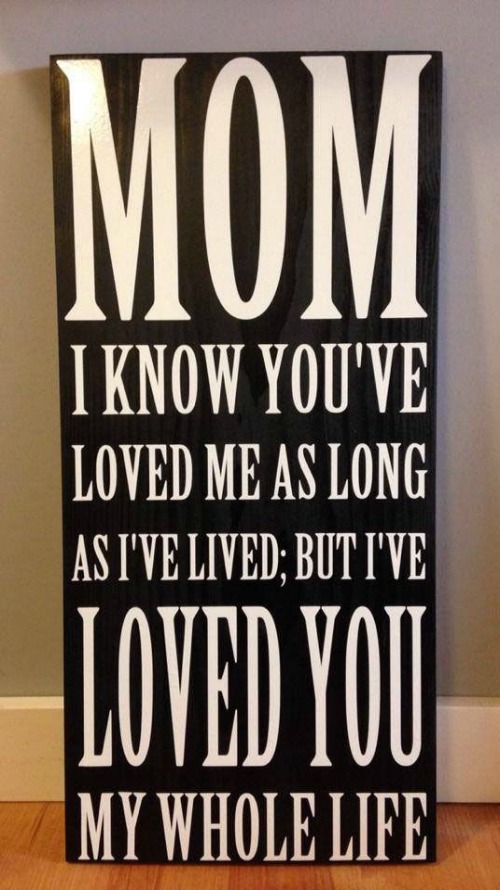 Great idea to make with interesting inscriptions to mummy this mother's day. Write something from the heart as a message.
Cute Prayer Box

This mother's day you can a cute prayer tin for mummy as gift. With encouraging decoration and writings inside and out mom will feel uplifted.
DIY Photo Jar Vase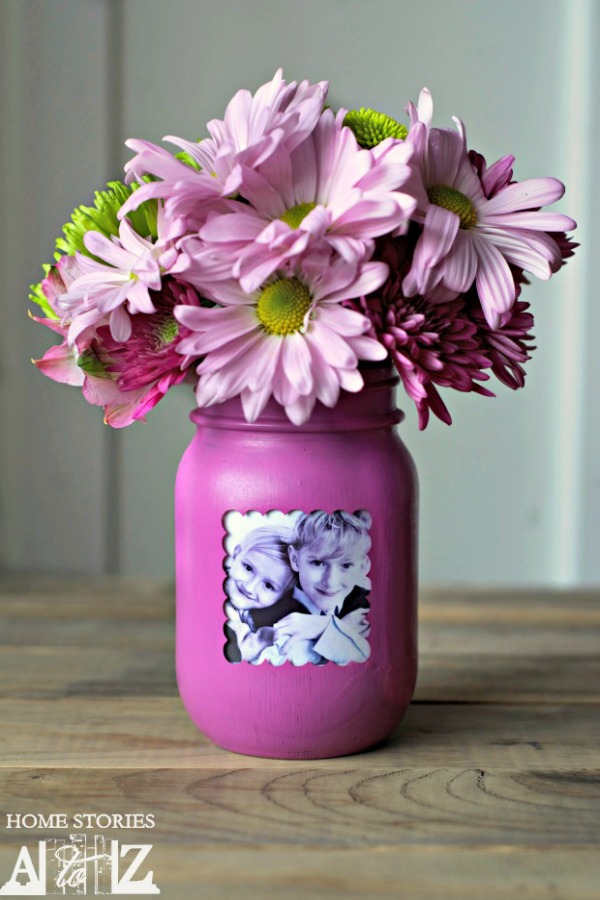 Have a picture frame trimmed all round a plastic jar in a favorite color then place matching rose flowers in the jar to present as gift to mom this mothers day
Mother's Day Mugs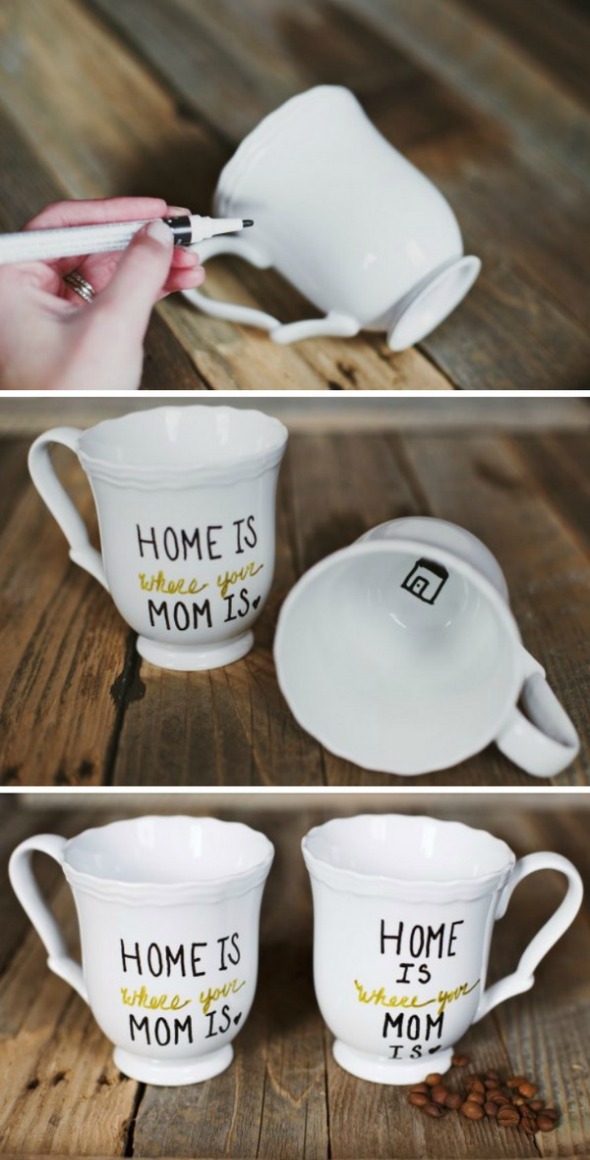 It's a great idea to buy ceramic mug of an elegant and attractive color as a gift to spire up mummy's spirit, then with ceramic or glass painter make painting on the mug with chumming words.
Moms Emergency Stash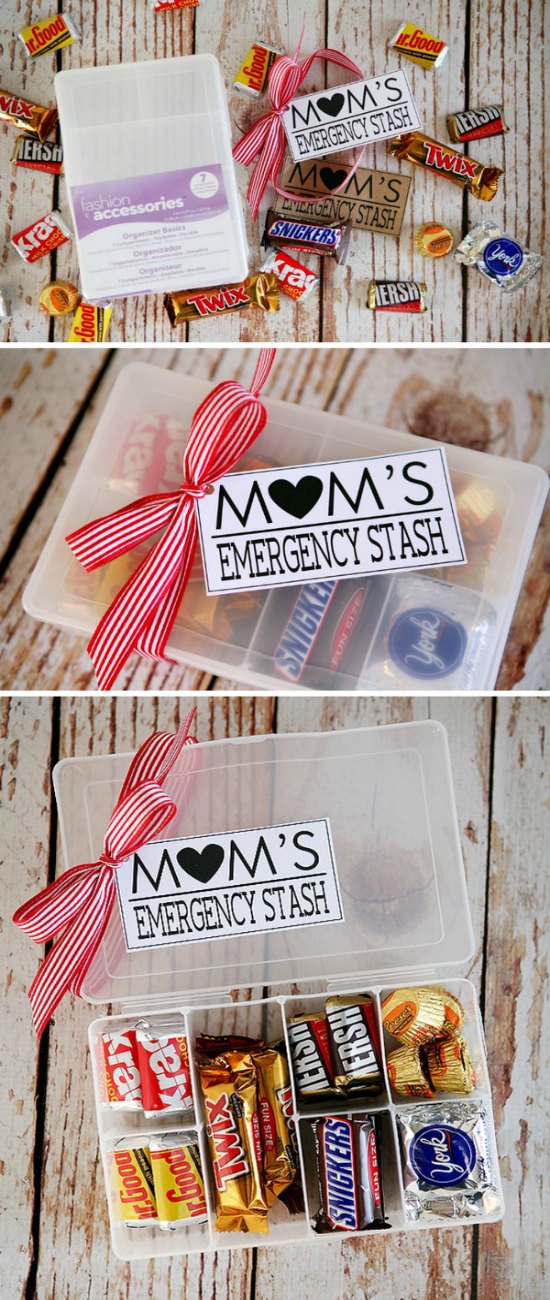 This mother's day you can buy a plastic organizer box and in the partitions fill moms preferred candy and chocolates then pin a tag with beautiful ribbon with writing such as " mummy's emergency stash".