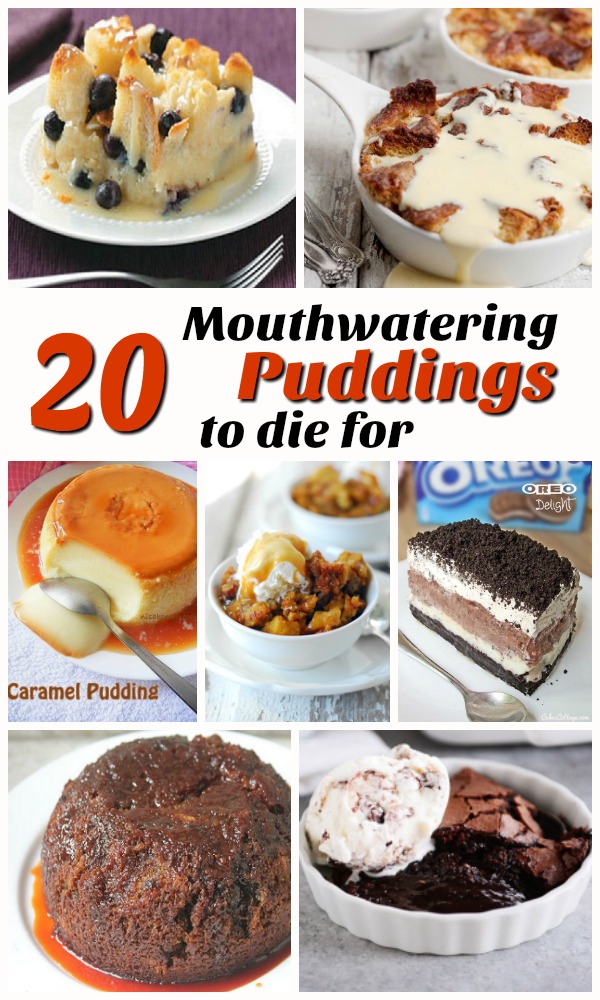 Puddings after cakes has been loved and made by millions of people all over the globe for many many years from now. Pudding is one of the easiest savory dish you can make. Be it any occasion , pudding is a must after a heavy meal. Christmas is no exception.!
Are you looking for some different ideas to make pudding this Christmas season? Then you have come to the right place. Check out the 20 most loved and easiest puddings you can make this December.
1. Sticky Toffee Pudding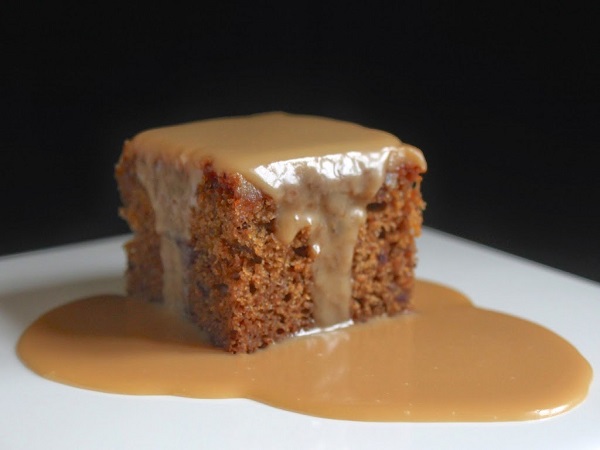 Grab a spoon while you have this pudding, because this is one of the delicious and messiest pudding you could ever have! Truly  its one heavenly dessert for this Christmas
Check out the recipe here at christinascucina.com
2. Croissant Bread Pudding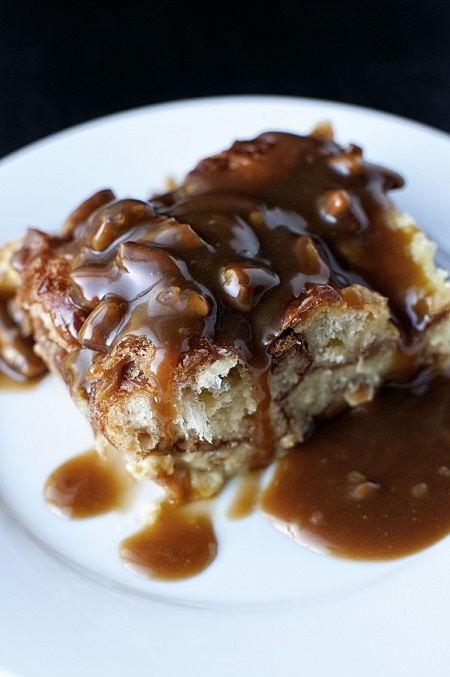 Bread Puddings have always been a favorite of all sweet lovers. This is a different version of bread pudding made with croissants which makes it extra delicious!
check out the recipe here at culinaryconcoctionsbypeabody.com
3. Pecan Pie Bread Pudding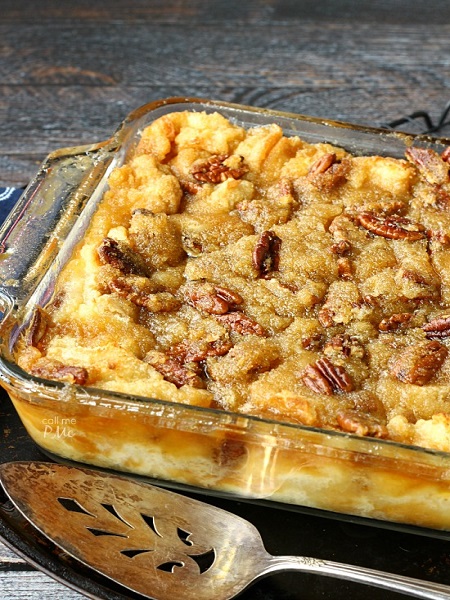 Yet another version of bread pudding which tastes like Pecan Pie! Very easy and economical to make at the same time! Crispy and crunchy on the surface, mouth watering and creamy at the inside. The words scrumptious reminds me of this pudding!
check out the recipe here at callmepmc.com
4. Bread Pudding with Vanila bean sauce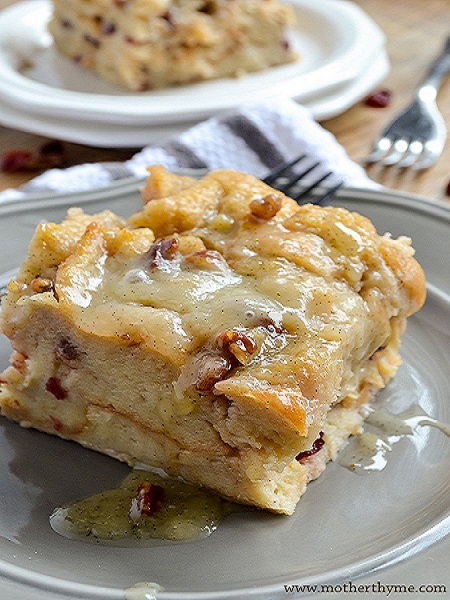 An easy to make delicious bread pudding topped with Sweet Vanilla Bean Sauce. Not only for Christmas, but its a perfect dessert for any sort of occasion!
check out the recipe here at motherthyme.com
5. Banana Pudding Cheese cake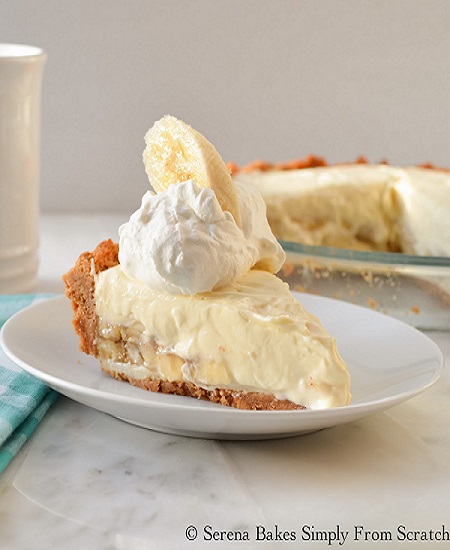 A sweet pudding made with a combination of cheese cake and banana cream. Desserts can never get delicious than this beautiful one!
check out the recipe here at serenabakessimplyfromscratch.com
6. Pumpkin Spice Pudding Desert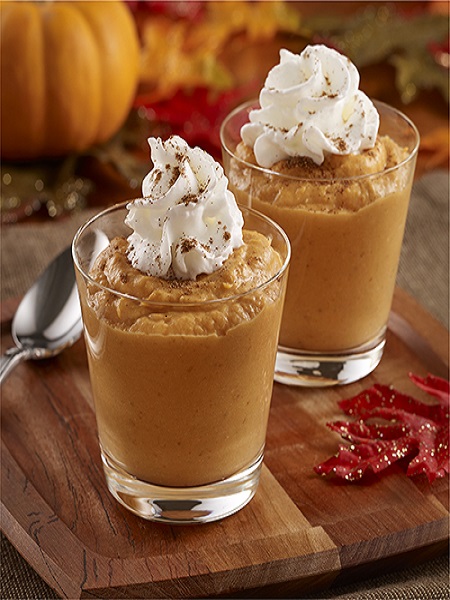 This is a tasty pudding which tastes like Pumpkin Pie. A sweet combination of Vanila pudding, pumpkin, cream cheese and spice. Will look good on your plate !
check out the recipe here at : readyseteat.com
7. Slow cooker bread pudding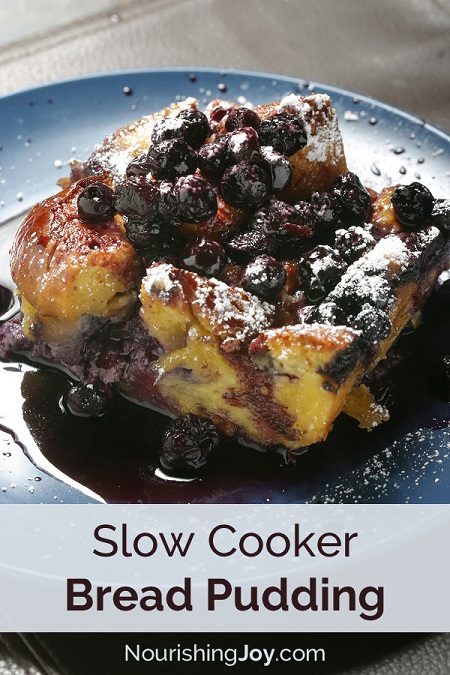 Are you looking for a "special" pudding recipe for this Christmas? This this is the one you are looking for. When you don't have much time to spend, this pudding is your best choice. Like the name says, this pudding can be made on Slow Cooker!
check out the recipe here at nourishingjoy.com
8. Slow Cooker Pumpkin Pecan Bread pudding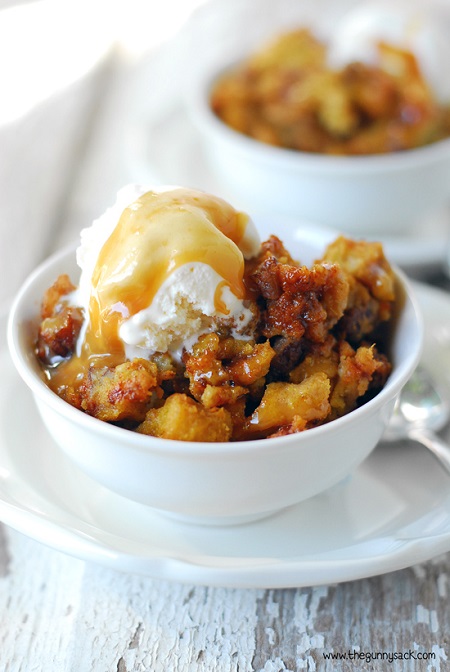 This is a real treat for the taste buds. Have it while its still hot and serve it with vanila icecream and caramel icecream to make it extra tasty! The guests sure will enjoy it!
check out the recipe here at  thegunnysack.com
9. French hot chocolate pudding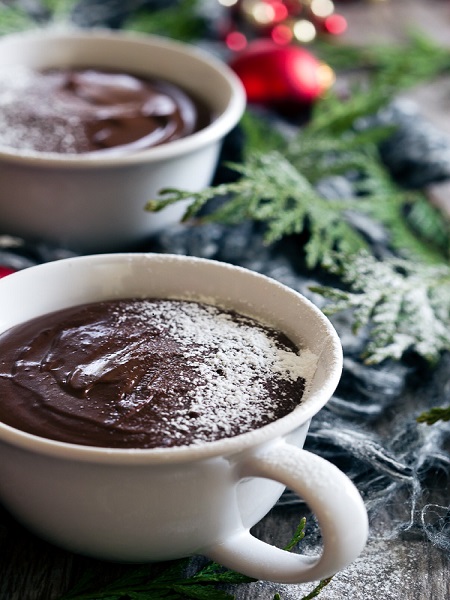 A pudding exclusively for the chocolate lovers and one of my favorites among the list! This is also a pudding version of Parisian hot chocolate. A real classic French hot chocolate for this Christmas!
check out the recipe here at nutmegnanny.com
10.  New Orleans-Style Bread Pudding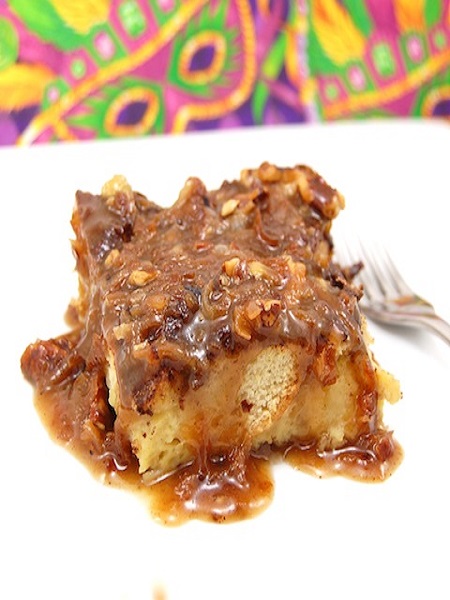 This is an utterly yummy bread pudding combined with Coconut Praline Sauce. When bread pudding and Pralines meets, its nothing but heaven on the table! The incredible smell will drive your guests to the table within seconds!
check out the recipe here at sweetpeaskitchen.com
11. Cinnamon Crunch Bread Pudding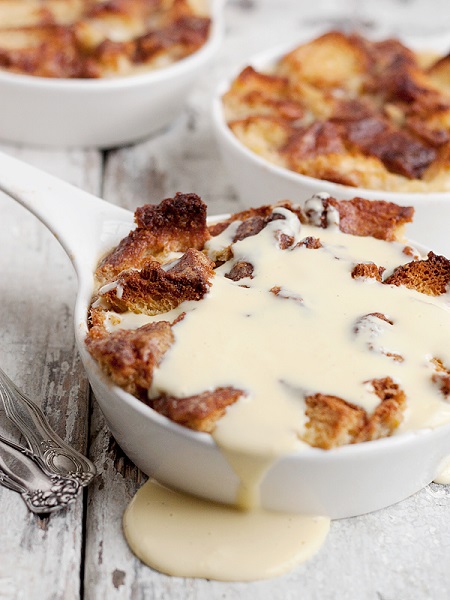 A super tasty cinnamon bread pudding, covered with creamy Creme Anglaise sauce. It is so easy to make! You can make it even with any stale breads if you are in short of cinnamon crunch bread!
check out the recipe here at seasonsandsuppers.ca
12. Brownie Pudding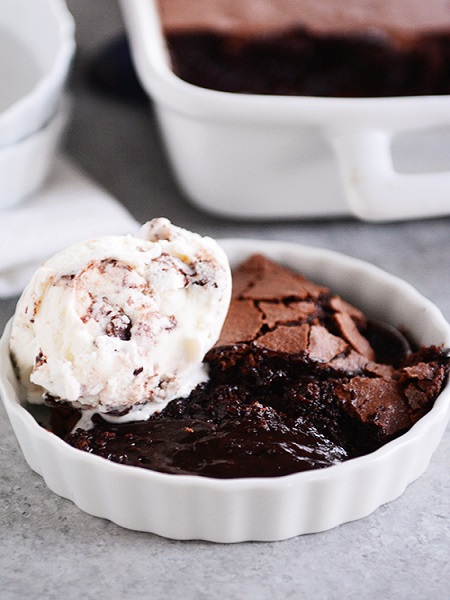 Are you ready to handle this pudding? Trust me after tasting this dessert, you cannot think about having anything else for the rest of the day.The smell and the taste lingers in your mouth forever! My second favorite pudding among the list.
check out the recipe here at melskitchencafe.com
13. Home made chocolate pudding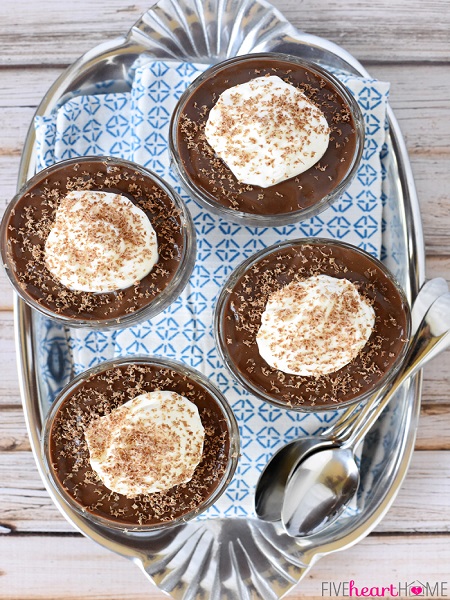 Presenting you the true classic homemade chocolate pudding for this Christmas season. It is really simple to make and it will decorate your table along with other delicious dishes. Very addictive!
check out the recipe here at fivehearthome.com
14. Oreo Delight with Chocolate Pudding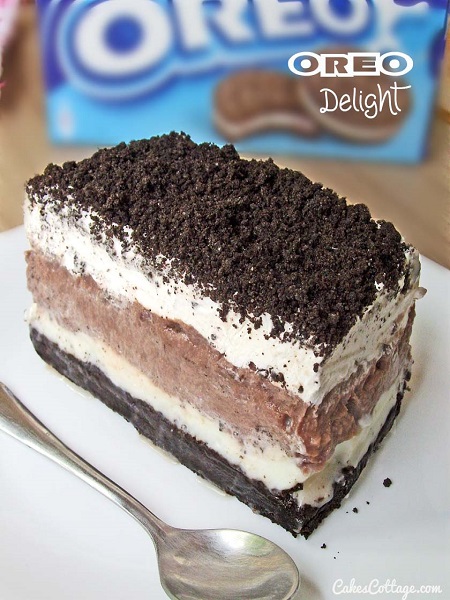 Any Oreo lovers out there? This recipe is custom made and kids among all will enjoy it to the core. Fluffy and yummy!
check out the recipe here at cakescottage.com
15. Tapioca Pudding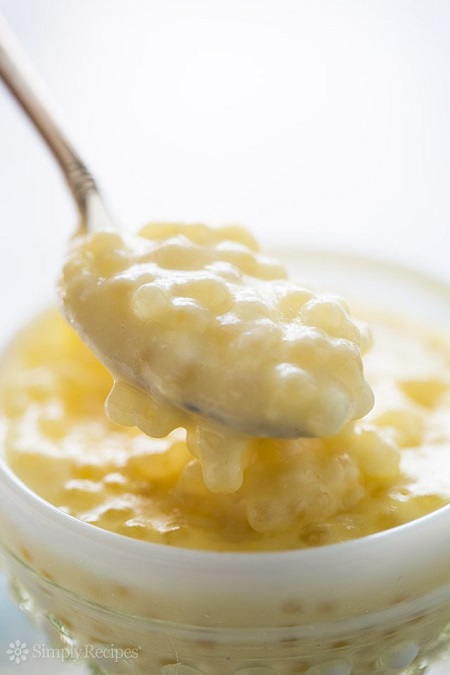 When i first came to know about this pudding, I was curious , because Tapioca is usually used to make other spicy dishes. But i was surprised when i came to know this can also be used to make pudding! A pleasant surprise i must say, because it is tastier than you can ever imagine! And the best part is, it is so easy to make!
check out the recipe here at simplyrecipes.com
16. Dark Chocolate Coconut Pudding Recipe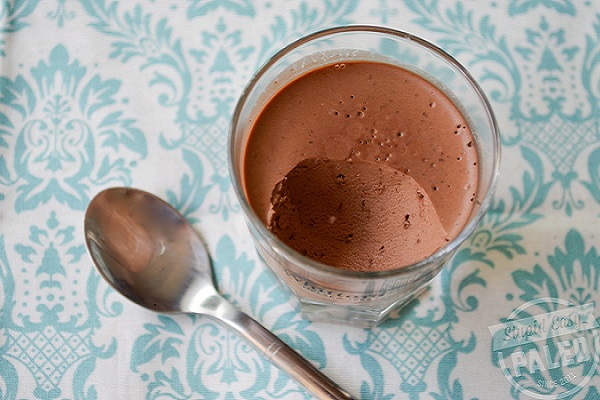 Another treat for the chocolate lovers, this time a bit darker! As they say, its an ultra simple dessert to try for this Christmas, made with 4 simple ingredients.
check out the recipe here at stupideasypaleo.com
17. Rose Pudding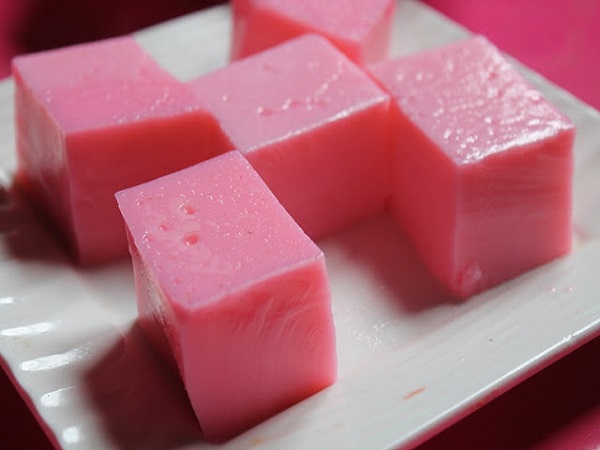 This colorful tasty pudding is just not for the kids, but any grown ups will feel like to go back in time after seeing this pudding. It is so cute looking!
check out the recipe here at yummytummyaarthi.com
18. Eggless Sticky Toffee Pudding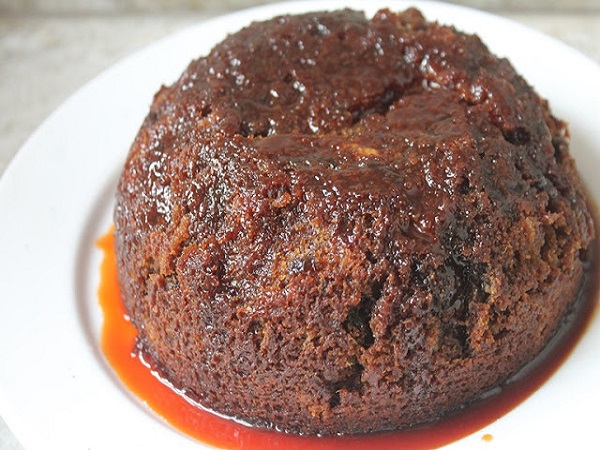 How about trying an eggless pudding this time? You will get lost in this desert the moment you have it!
check out the recipe here at yummytummyaarthi.com
19. Over the top blueberry bread pudding

This is one of the most trending recipes in Pinterest. Appealing to your eyes, this pudding is something you can brag about your cooking this Christmas! Give it a try!
check out the recipe here at : tasteofhome.com
20. Caramel Pudding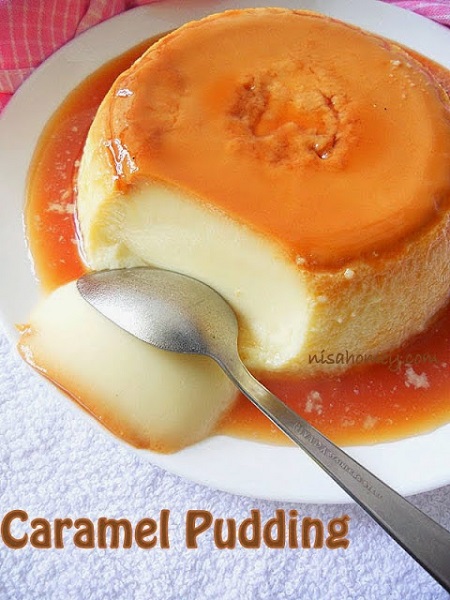 The Caramel Pudding! Undoubtedly this is one of the favorite puddings of all time. It reminds me of my child hood , family occasions and Christmas. This pudding used to be the first choice always when we were asked for suggestions! So innocently delicious!
Check out the recipe here at : nisahomey.com