Christmas is here!  The day which is celebrated all across the globe with joy and love. It is also a much awaited time for a get together, be it friends or family. Its a reason to enjoy and throw a party as well! Singing, meals, drinks, gift  exchange and what not? And ultimately, Christmas is all about treating your guest with the best food and drink and bring a happy smile on their face!
So this time, we are bringing you the 20 best liked Christmas drinks which is being trending in Pinterest for a while. Have a look and choose your choice of drink for this Christmas Season!
1. White Christmas Sangria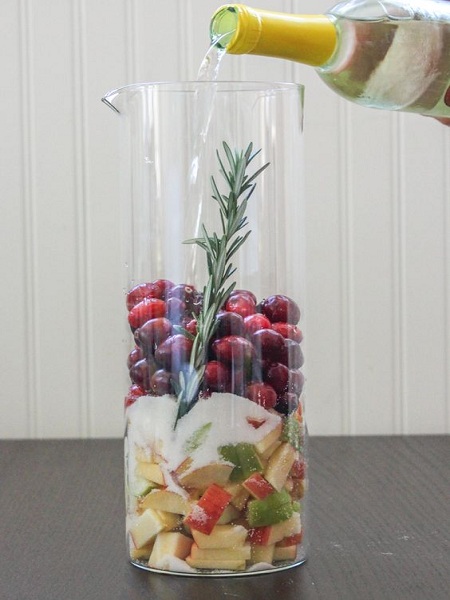 This is exactly the kind of drink that represent all the colors of Christmas. It's such a beautifully made recipe from a really creative mind. Moreover, it is really simple to make!
Check out the recipe here at : ww2.kqed.org
2. Starbucks Vanilla Bean Frappuccino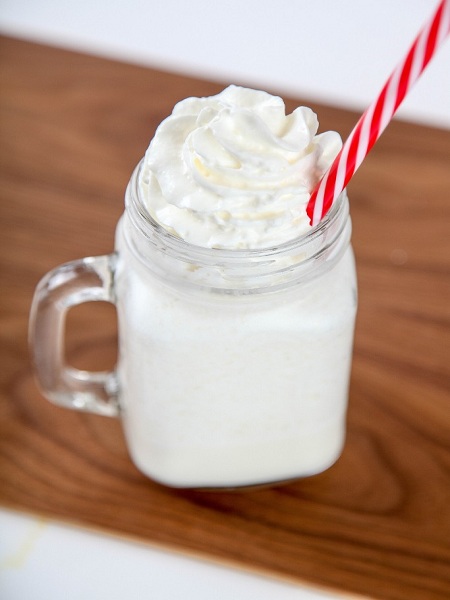 This is one of personal favorite drinks, be it for Christmas or on a day when i don't have the budget to go to a coffee shop for a cold drink. It is so tasty, refreshing and you don't need many ingredients to make this!
Check out the recipe here at: bakingbeauty.net
3. Vampires Dream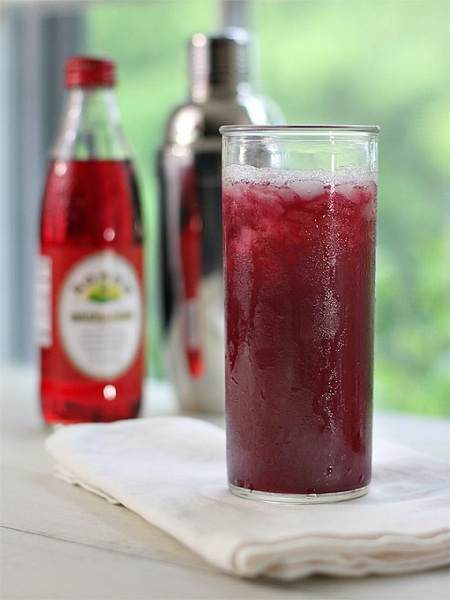 Who said Vampires are bad guys? I'am pretty sure even they might stop their normal dieting styles and jump over this drink. Isn't it a gorgeous red? And you cannot resist yourself from having it a second time, may be that's why it got the name Vampires dream!
Check out the recipe here at : ezrapoundcake.com
4. Blackberry Ombre Sparkle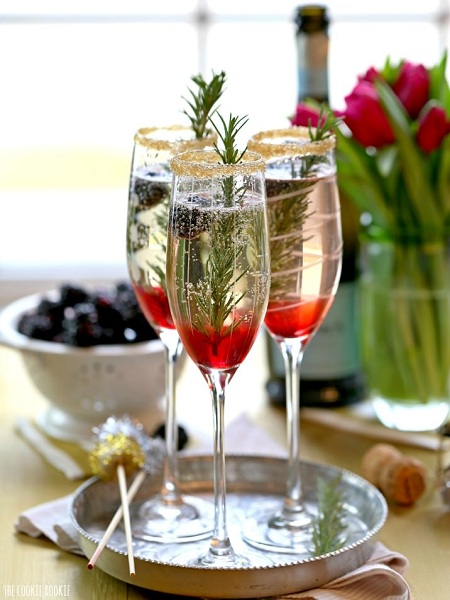 This drink is a good choice for couples celebrating their first Christmas together. It is very ideal  as an add on for a romantic dinner. You are sure gonna love the Ombre effect!
Check out the recipe here at : thecookierookie.com
5. Slow Cooker Cranberry Apple Cider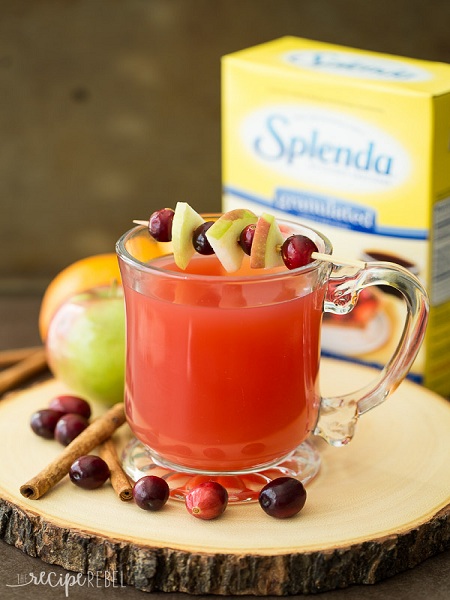 This super tasty Christmas drink is made from Apple, Cranberry and Orange juice. If you are planning to throw a Christmas party, then there is no better drink than this. The color of the drink itself will attract the attention of your guests.
Check out the recipe here at : thereciperebel.com
6. Raspberry 7up Punch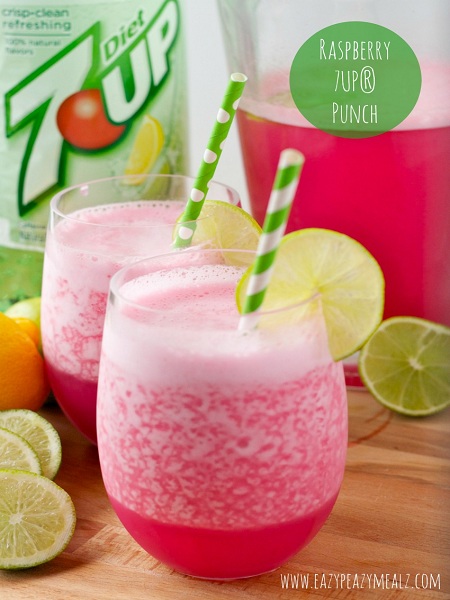 Any 7 up lovers out there? Well I'am one among them! This recipe is exclusively for parties, and kids would love to have it more than once. Its a real fun drink!
Check out the recipe here at : eazypeazymealz.com
7. Shirley Temple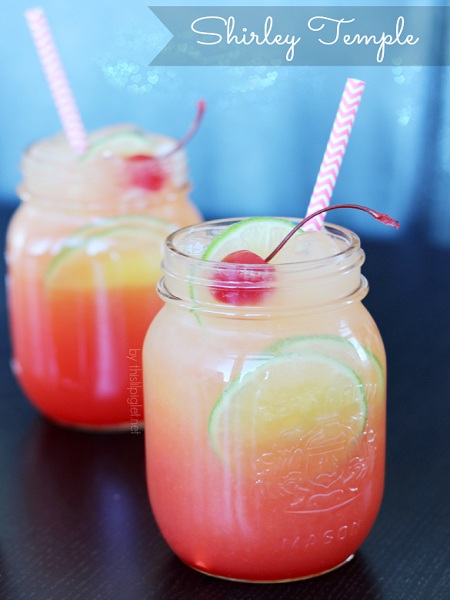 I once had Shirley Temple from a popular restaurant and I wondered how it is made. It was so refreshing and tasty! Finally i got the perfect easy to make recipe from Pinterest.
Check out the recipe here at : thislilpiglet.net
8. Hot Chocolate With Cinnamon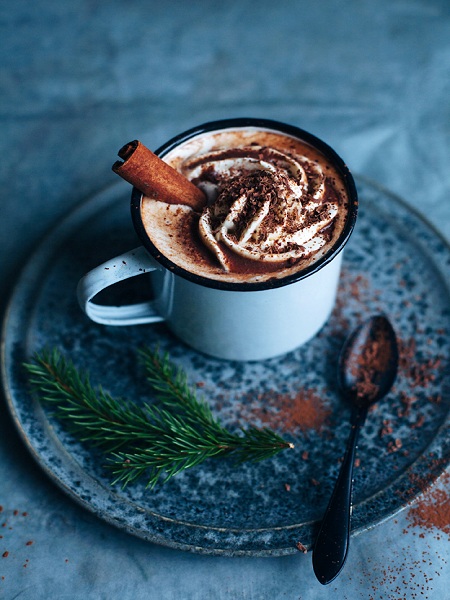 How can I disappoint the chocolate lovers on this Christmas season? Being a chocolate addict myself, a perfect chocolate drink is what i would choose over any other drinks without a doubt! And this drink is a perfect combination of Hot chocolate with cinnamon and orange liqueur. I don't mind a slight touch of change! Do you?
Check out the recipe here at : blogg.amelia.se
9. Copycat Smores Starbucks Frappuccino Recipe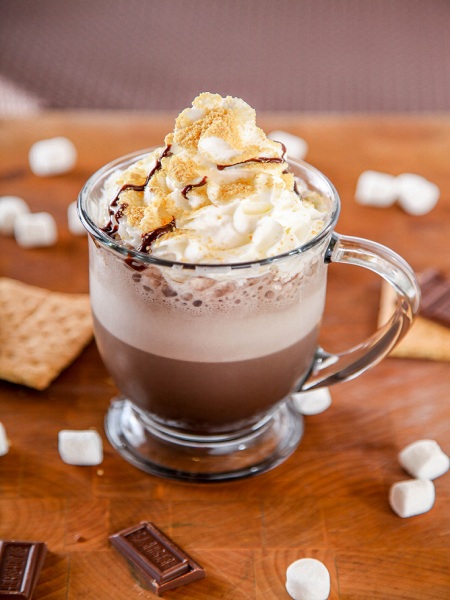 Back to Frappuccino fellas! And talk about the combination of chocolate coffee with a touch of marshmallow. I'am melting already!
If you wish to save yourself some money this Christmas, then i would recommend to try this recipe here at bakingbeauty.net.
10.  Blizzard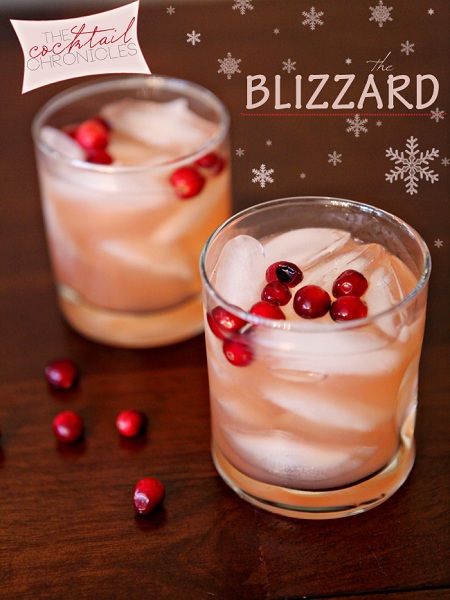 This delightful Christmas cocktail is a perfect combination of Bourbon, cranberry juice, lemon juice and simple syrup. Just divine!
Check out the recipe here at : thespeckledpalate.com
11. Drinking Chocolate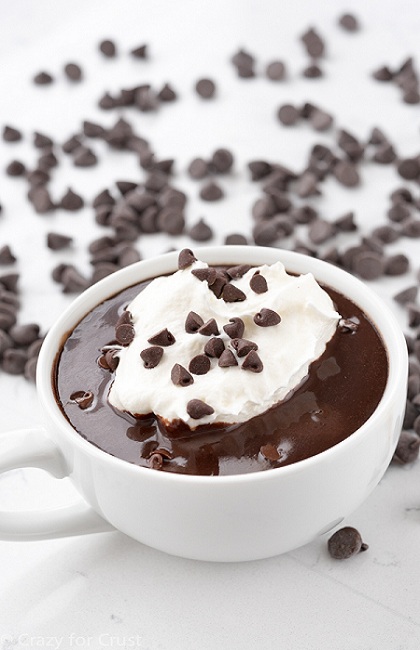 I'am a great fan of chocolate ganache. I have even made several cakes with chocolate ganache. This recipe caught my attention because you can actually drink it! What more can make your Christmas merrier than this Chocolate lovers? You must definitely try this drink.
Check out the recipe here at : crazyforcrust.com
12. Cranberry Pineapple Punch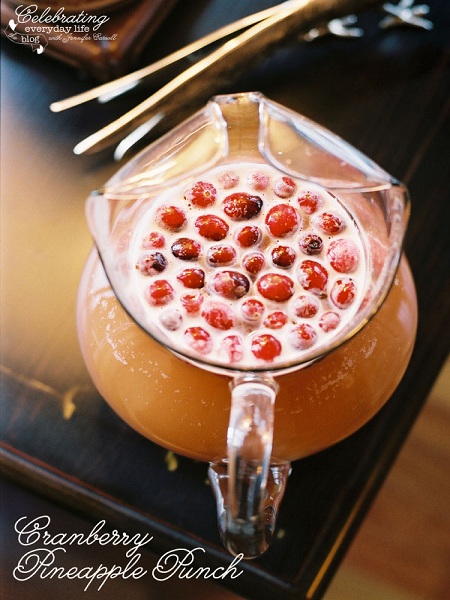 Undoubtedly this is the easiest punch you can ever prepare! A refreshing combination of cranberry, pineapple and ginger. Worth a drink for this Christmas!
Check out the recipe here at : celebratingeverydaylife.com
13. Christmas Morning Punch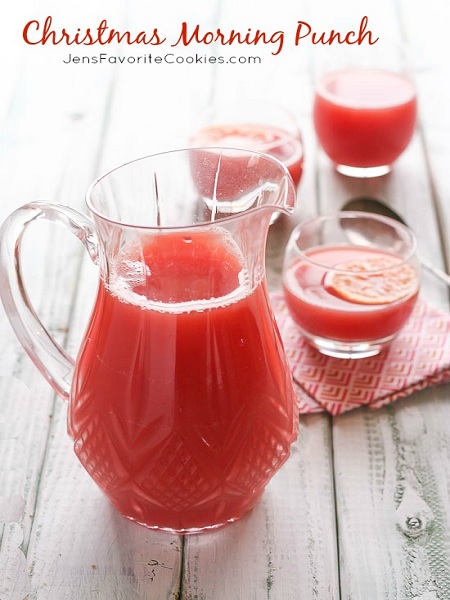 Yet another fun Christmas punch for you! It is so delicious and is perfect with breakfast.
Check out the recipe here at : jensfavoritecookies.com
14. Salted Caramel Vodka Hot Chocolate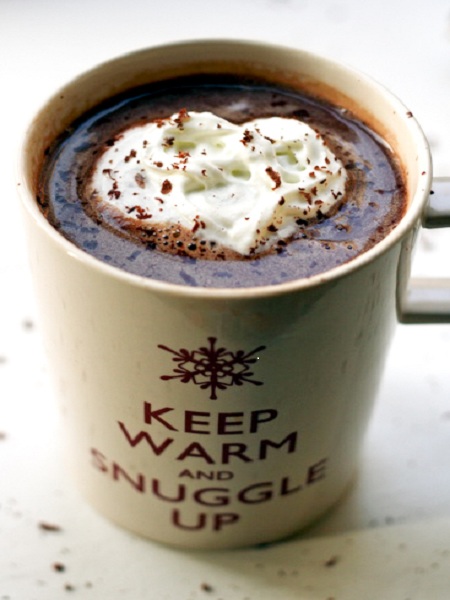 A heart melting hot chocolate to reduce your stress! Very simple to make!
Check out the recipe here at : londonbakes.com
15. Ambrosia Cocktail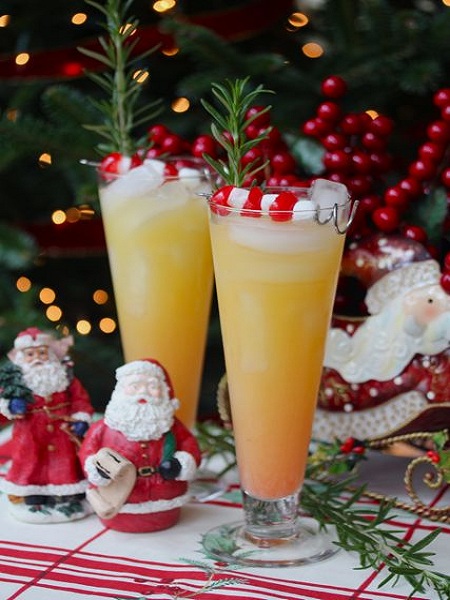 Ulala! Now this drink is something I have chose to make  this Christmas. I found the recipe very interesting because this drink is inspired by  a traditional southern side dish known as ambrosia. For all those who love ambrosia, let me present you this extremely tasty drink!
Check out the recipe here at : yoursouthernpeach.com
16. Grinch Punch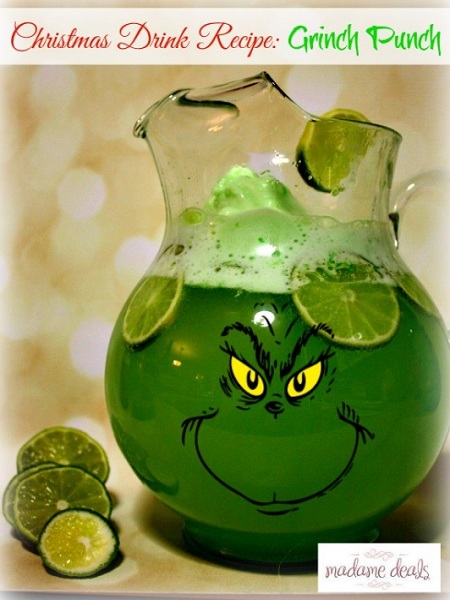 Well who doesn't know the grumpy yet funny Grinch right? So why don't you try this drink this Christmas? Your kids will be the first  one to finish it up, no doubt!
Check out the recipe here at : madamedeals.com
17. Cranberry Mojito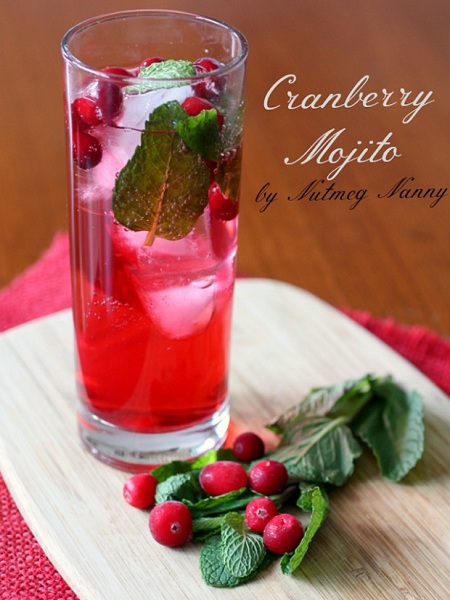 This drink is very delicious and attractive for eyes, thanks to the color! So gorgeous looking isn't it? Keep up the Christmas spirit and make a Mojito !
Check out the recipe here at nutmegnanny.com
18. Gingerbread Hot Cocoa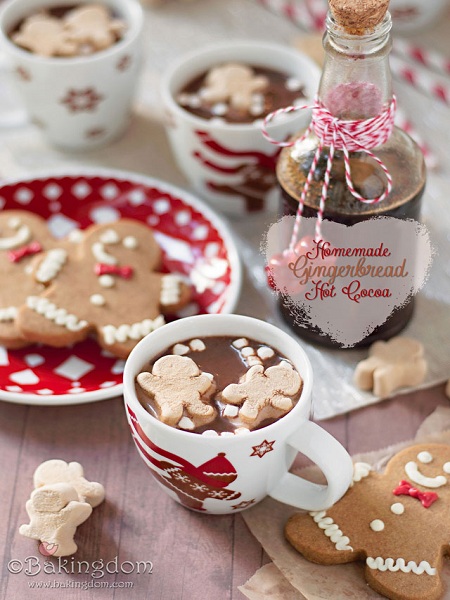 Its not so bad to be an obsessive hot cocoa lover, and when it comes with a combo of Ginger bread, why not try it again and again?
Check out the recipe here at bakingdom.com
19. Mint White Hot Cocoa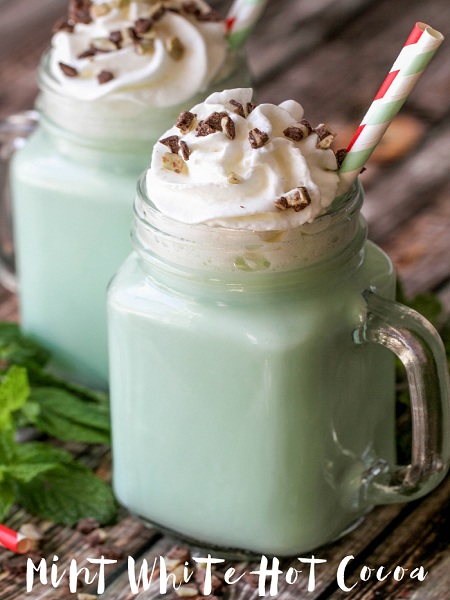 Dearest mint lovers, what's Christmas without a touch of mint right? Mint, white Chocolate and Hot Cocoa..I already wanna try this even before Christmas! Don't you?
Check out the recipe here at : lilluna.com
20. Sparkling Pomegranate Punch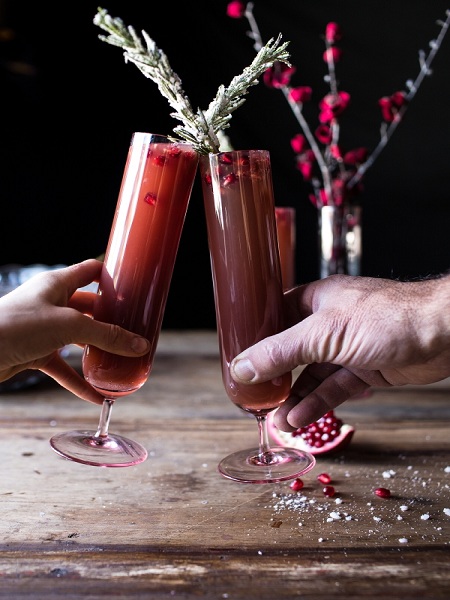 I think we reached the end of the list, so I would like to wind up by presenting you this gorgeous drink which is perfect serve for a Christmas party!  Even if you are a newbie, you can so easily make this drink. And find some pretty glasses which will give an extra effect to the drink while you serve!
Check out the recipe here at halfbakedharvest.com
Hope you liked the drinks! And do comment on your opinions and suggestions. Would love to hear from you!