Christmas is the perfect occasion to get the family together. And what better way to assemble the family and friends than calling them over a grand Christmas dinner feast. But organizing a Christmas dinner calls for intensive brainstorming. What should be the main dish? What to cook for children? What to keep for drinks? These questions often strike the mind. But we've got it sorted for you. From desserts to appetizers to the main dish, we've got everything covered for you in this article.
You May Also Like To Read:
Brownie Christmas Trees: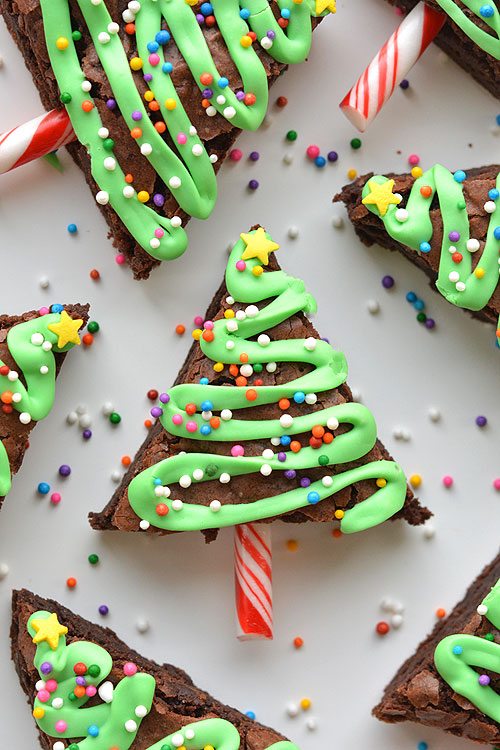 Debbie from onelittleproject.com has taken brownies to an entirely new level. These sweet treats look too cute to eat. If you want, you can make the brownies from scratch or make it using packaged brownie mix.
White Christmas Truffle Cake: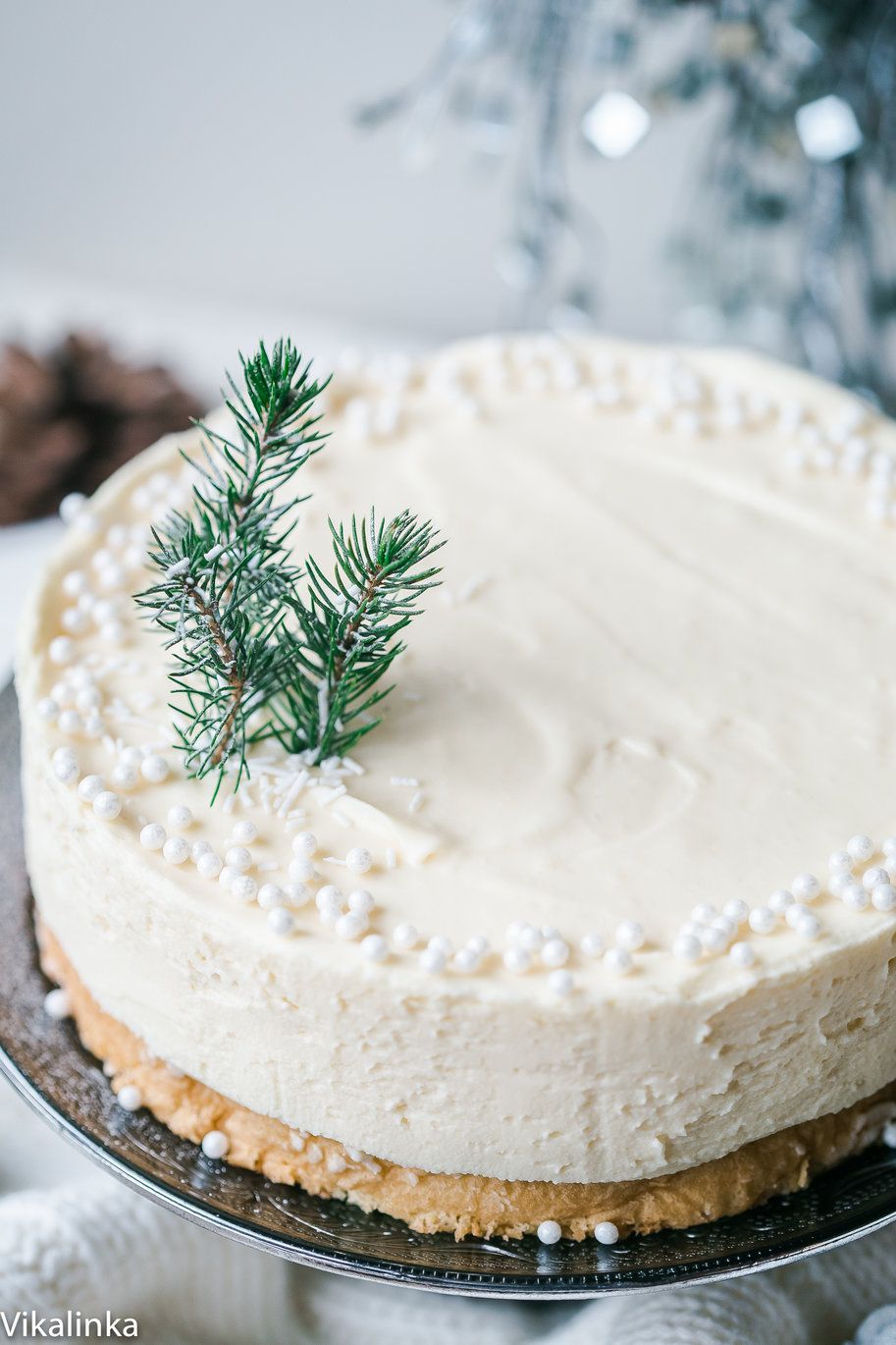 This white Christmas truffle cake from vikalinka.com looks magical with top notch decoration. We feel it will go very well if you're following a white Christmas theme.
Chicken Fajita Roll Ups: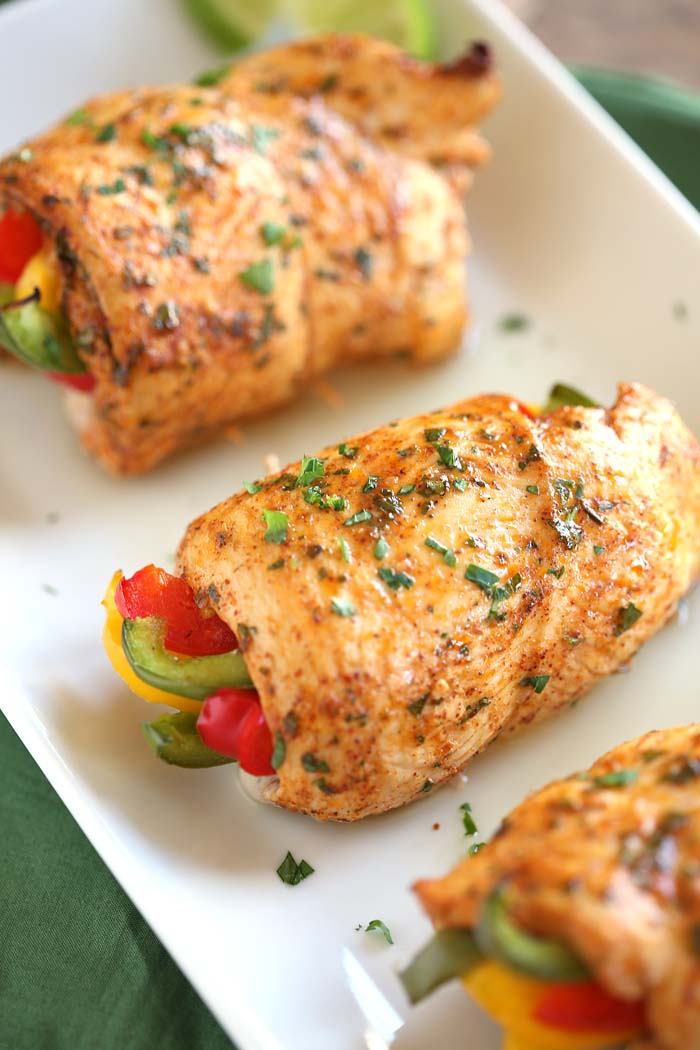 If you want a low-calorie Christmas dish for the weight watchers in your family, make this insanely delicious chicken fajita rollups. The details for this recipe is available at eat-yourself-skinny.com.
Thai Chicken Lettuce Wrap: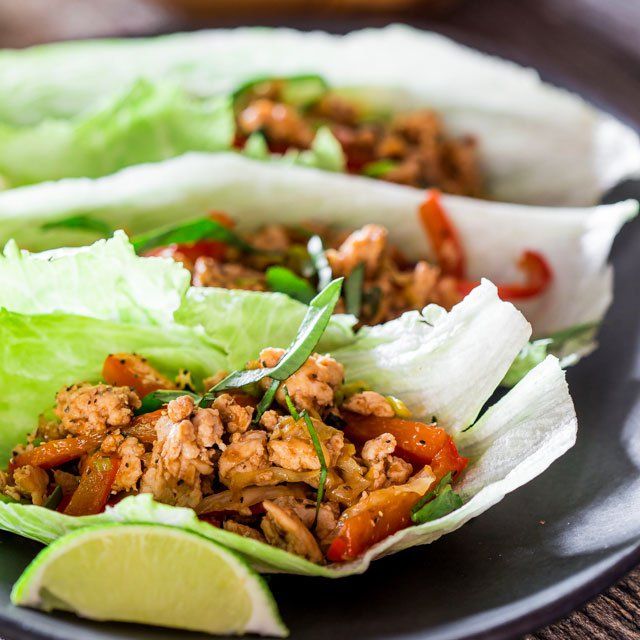 This chicken lettuce wrap from eat-yourself-skinny.com takes just 15 minutes to finish from start to end. It won't just please the taste buds of the guests, but is also healthy and delicious.
Creamy Chicken And Mushroom Soup: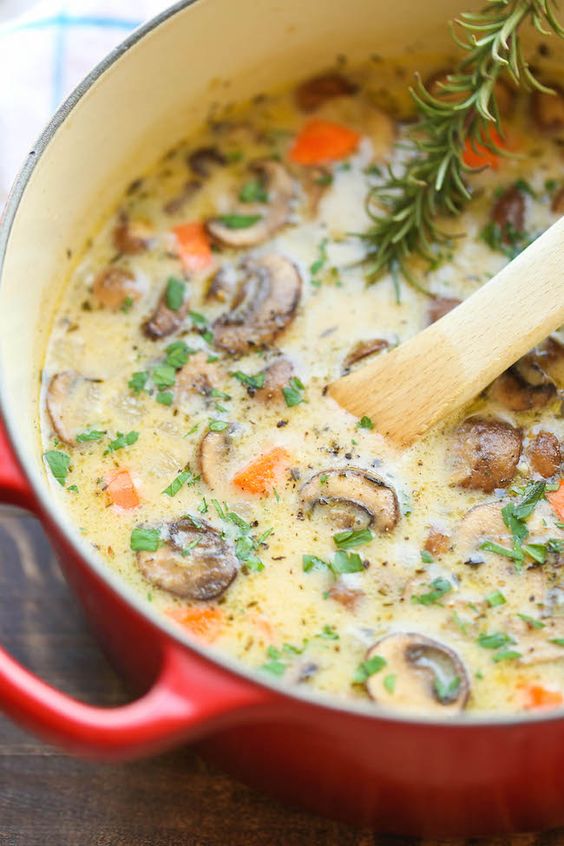 This creamy and comforting soup from damndelicious.net will take just 30 minutes from start to finish. Yes, it's so very easy.
Cranberry Fluff Salad: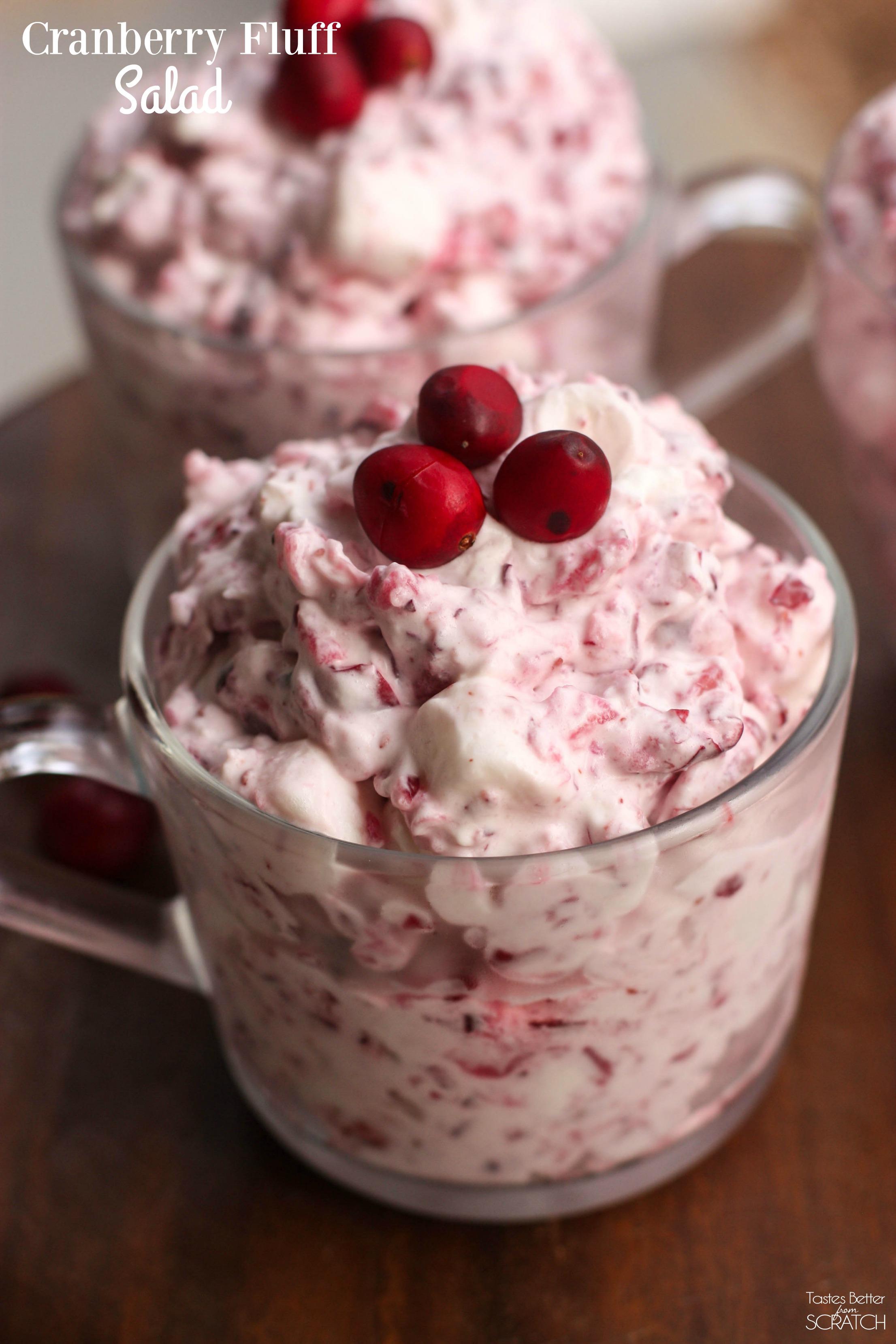 Who said cranberry fluff salad is for Thanksgiving? This salad would taste immensely better during Christmas as well. We've included a fantastic cranberry fluff salad recipe from tastesbetterfromscratch.com.
Creamy Three-Cheese Spaghetti: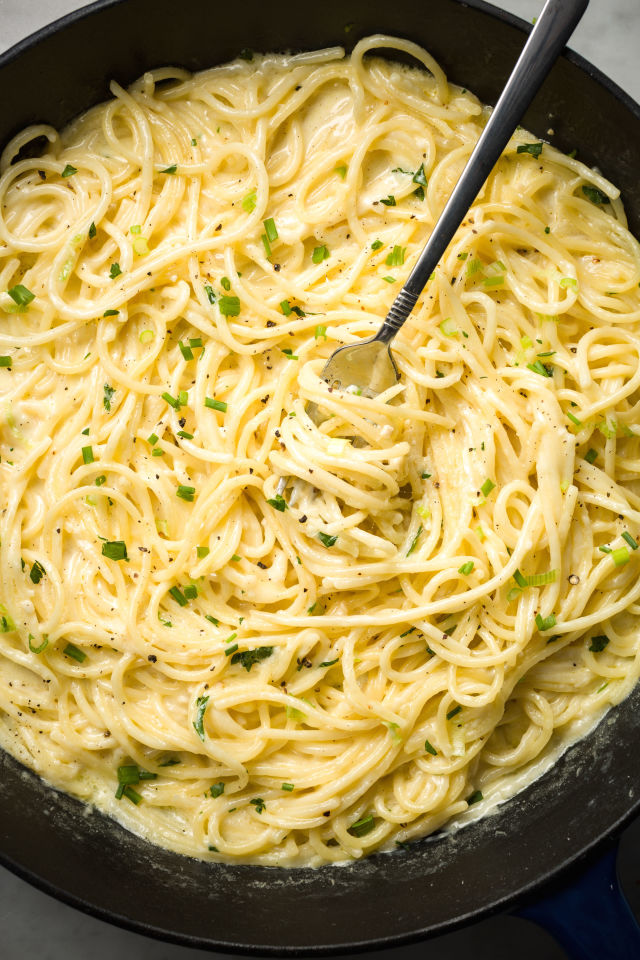 This ultra-creamy pasta from delish.com can be all yours in just 15 minutes. We're sure it will be devoured in even lesser time.
Broccoli And Cheddar Twice Baked Potato: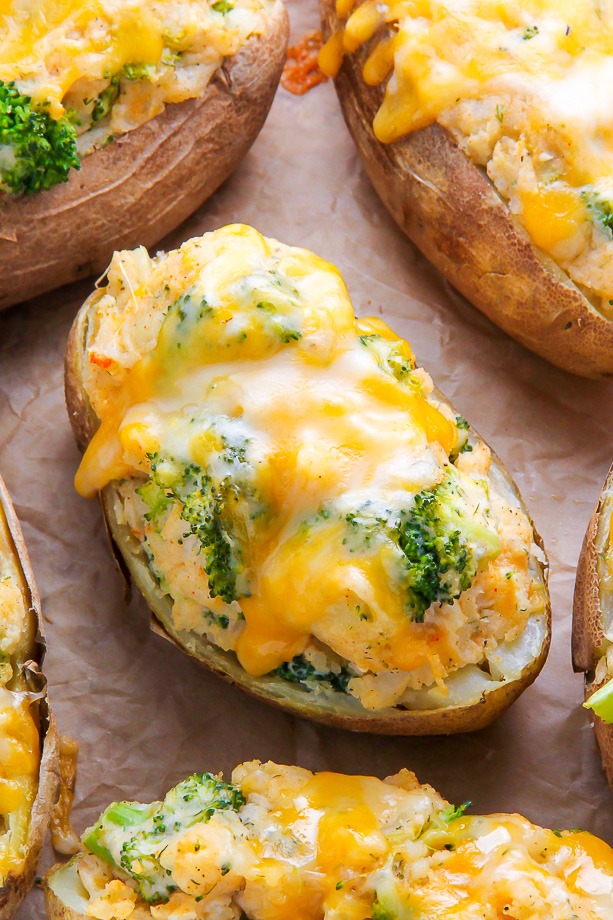 This ultimate winter comfort food would be a hit at your Christmas feast as well. If you want to make a full meal, add a salad to it. The recipe is available at bakerbynature.com.
Creamy Lemon Parmesan Chicken Piccatta: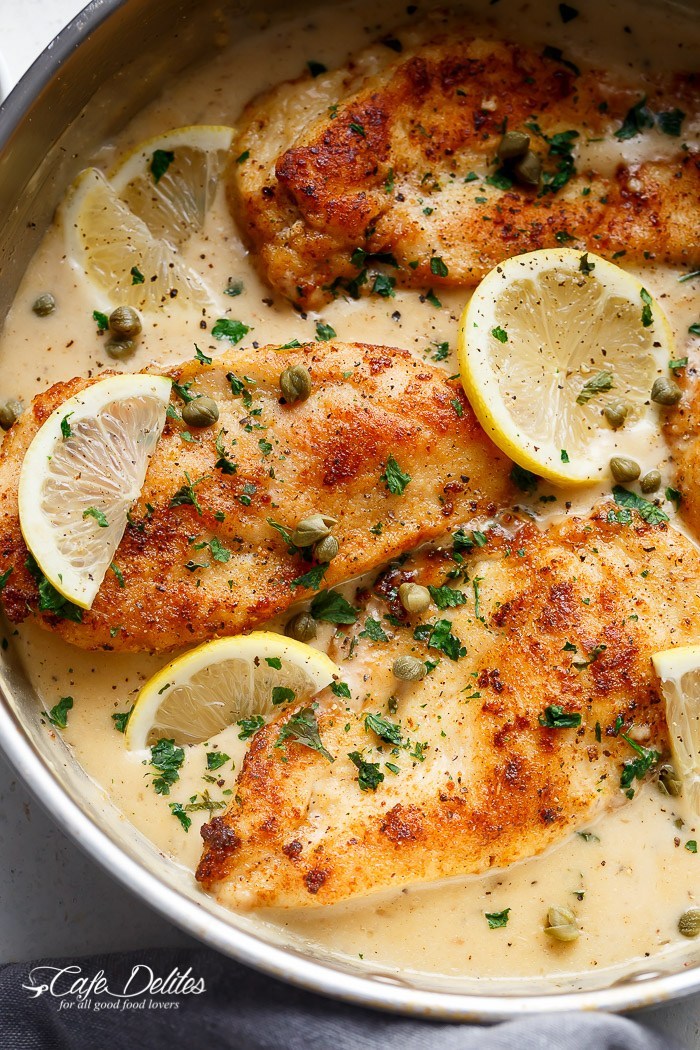 If you want to impress your guests with gourmet food, whip up this creamy lemon parmesan chicken piccatta recipe from cafedelites.com. The garlic and cream sauce are absolutely heavenly.
Rosemary Chicken With Portabella Mushrooms: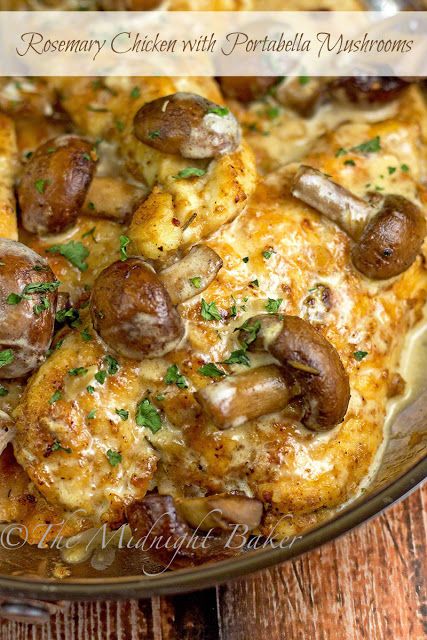 This restaurant style chicken from bakeatmidnite.com can be made with ingredients lying around your house. Can it get better than this?
Cranberry Mojito Recipe: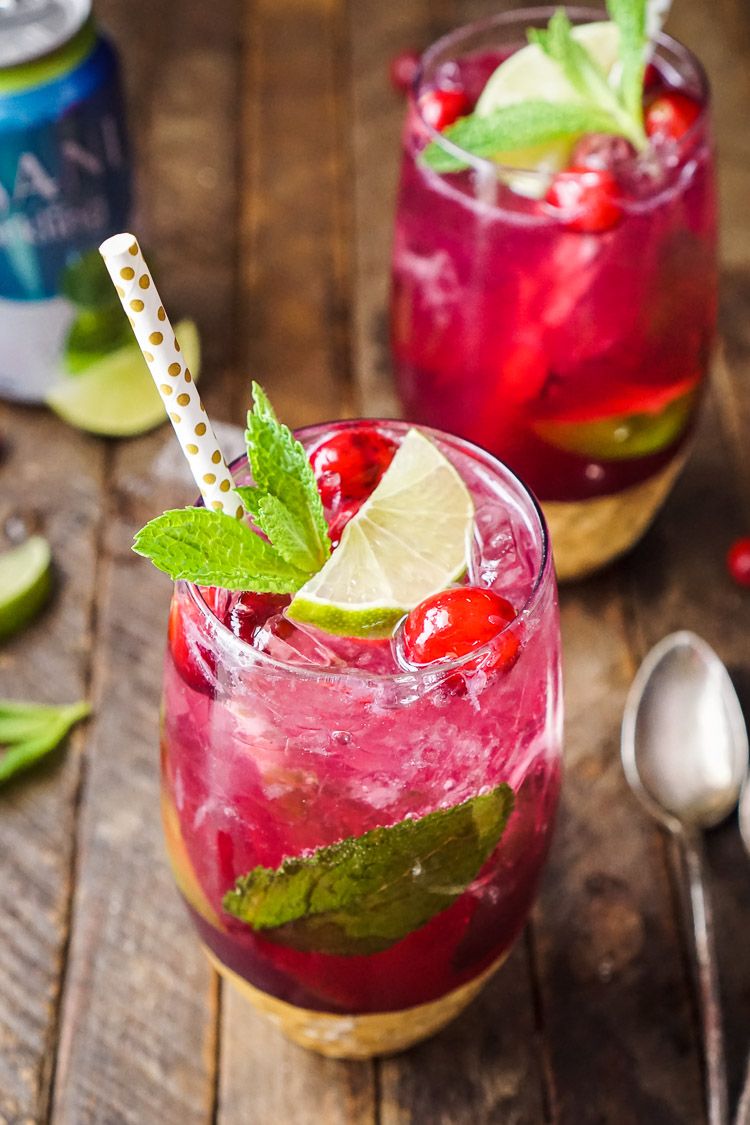 A glass of cranberry mojito after a heavy Christmas dinner can refresh even the grumpiest of uncles. Who knows, they may get up and join everyone on the dance floor. Get the step by step instruction from sugarandsoul.com.
Chicken Avocado Burritos: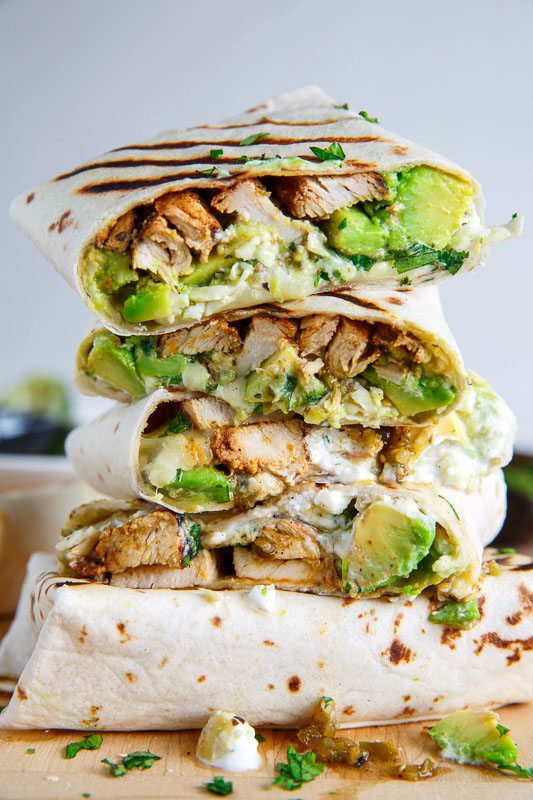 One of our most favorite burrito recipes from closetcooking.com. The combination of avocado and chicken is amazing.
Creamy Tuscan Garlic Chicken: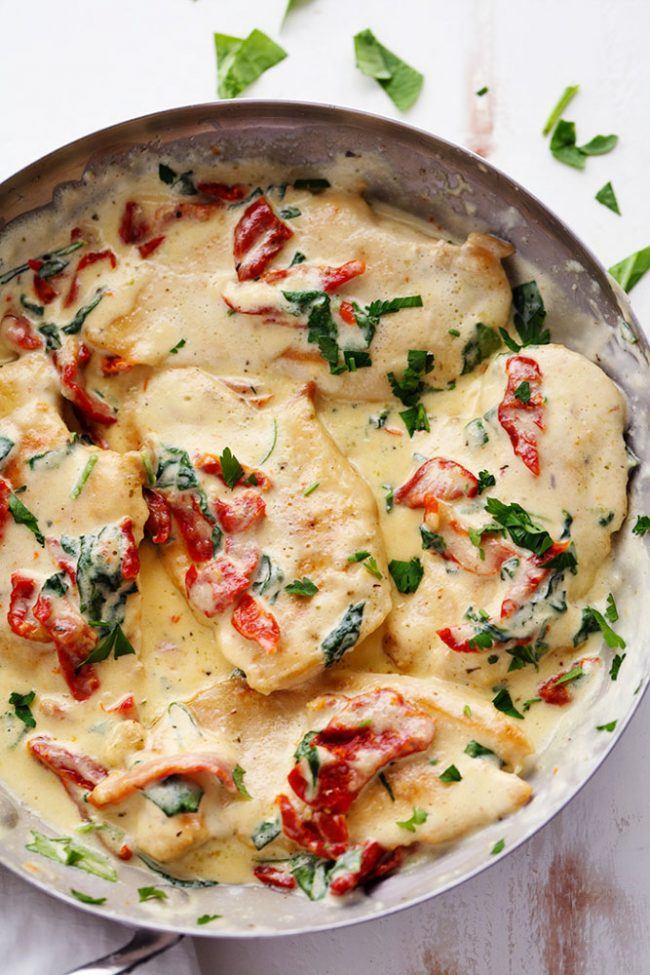 Alyssa from the recipecritic.com states that it's the most amazing garlic sauce ever. And the sun dried tomatoes are liking icing on the cake.
Baked Garlic Parmesan Potato Wedges: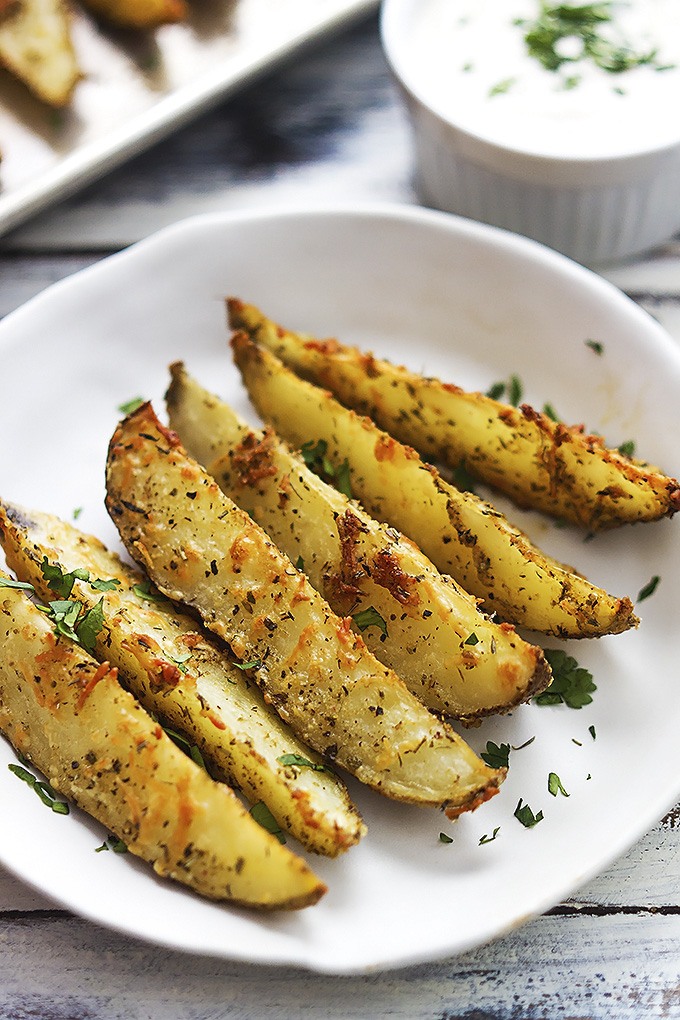 Dip these wedges in blue cheese dip and take a bite to see yourself transport in the heavens. Not literally, though. This fabulous recipe is from delish.com.
Crock Pot Honey Garlic Chicken: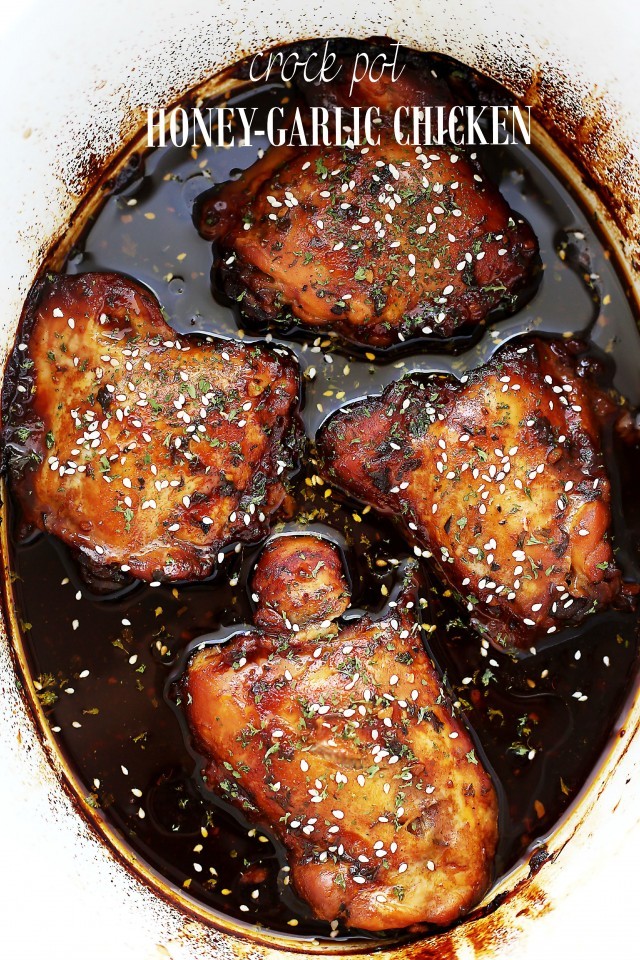 This crock pot honey garlic chicken from diethood.com has got us salivating already. The recipe involves cooking flavorful chicken thighs in honey garlic sauce.
Frozen Hot Chocolate: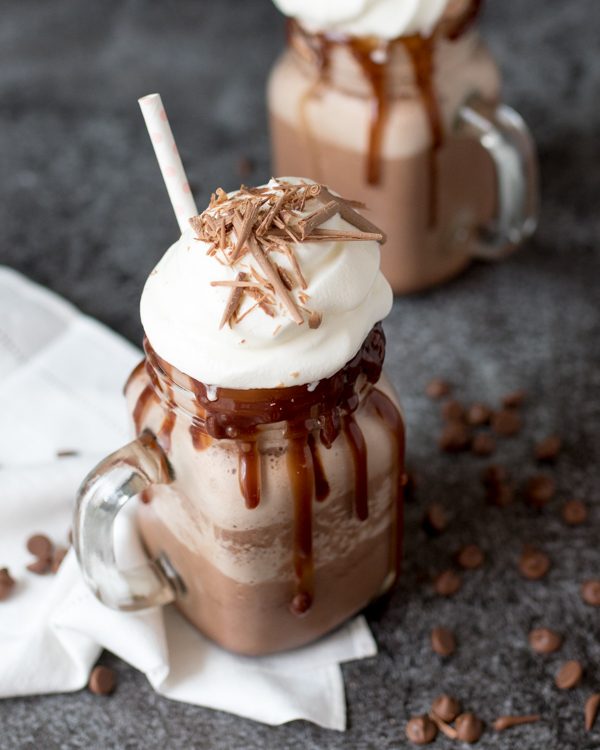 Isn't there a saying that cold things taste better during winter? So how about making this frozen hot chocolate topped with shaved chocolate curls, whipped cream, and chocolate sauce? This is surely what dreams are made of. The complete recipe is available at centercutcook.com.
Apple Glazed Baked Ham: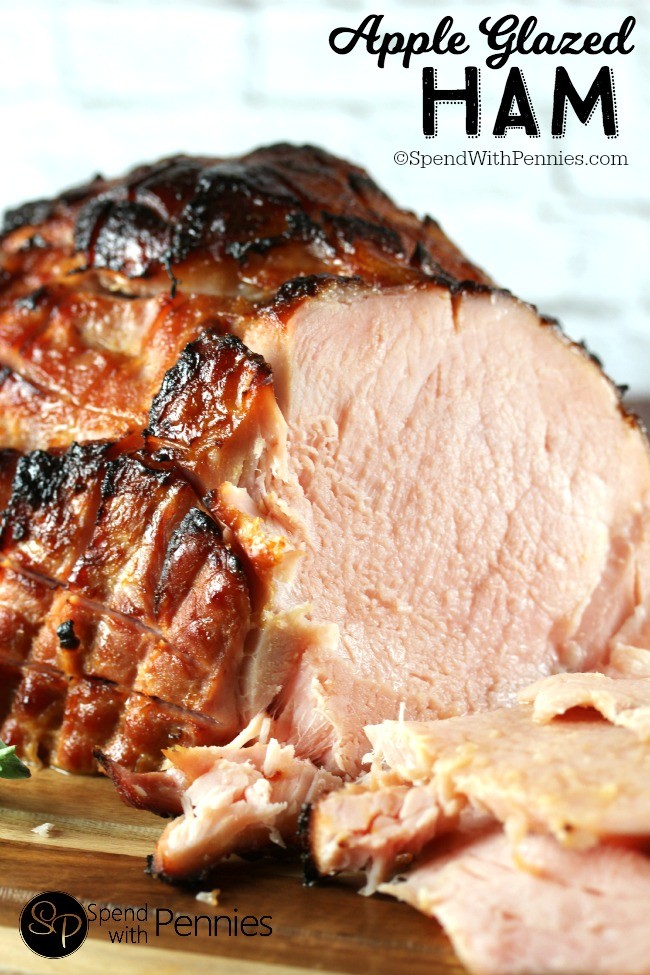 Here's an easy to make ham recipe from spendwithpennies.com with a crispy skin and a juicy interior. It's so soft and flavorful that it will melt in your mouth.
Honey Roasted Carrots: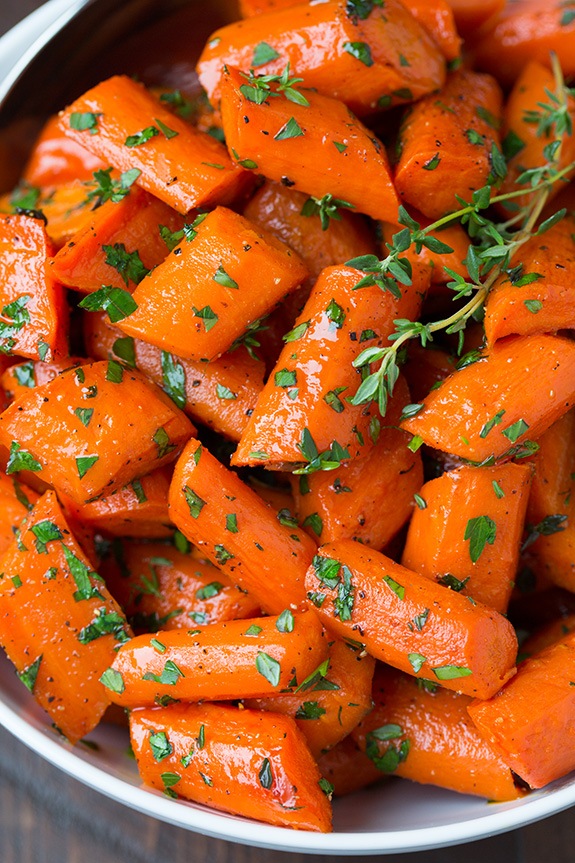 A delicious Christmas dinner side dish recipe from cookingclassy.com. We think it will pair amazingly with chicken, ham or turkey main dish.
Slow Cooker Potato Soup: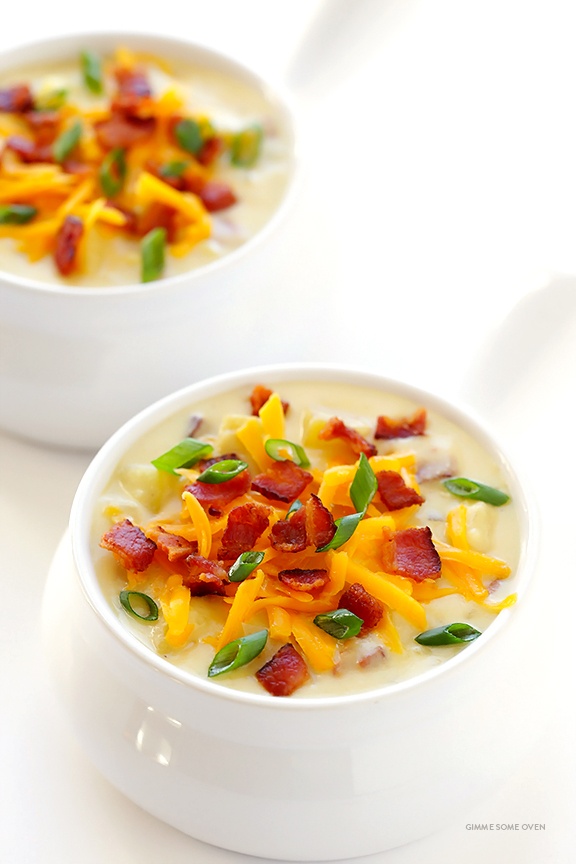 A thick, creamy and flavorful soup recipe from gimmesomeoven.com. And since it's made in the slow cooker, it will save much of your time also. The preparation time would be 20 minutes approximately.
Parmesan Cauliflower Bites: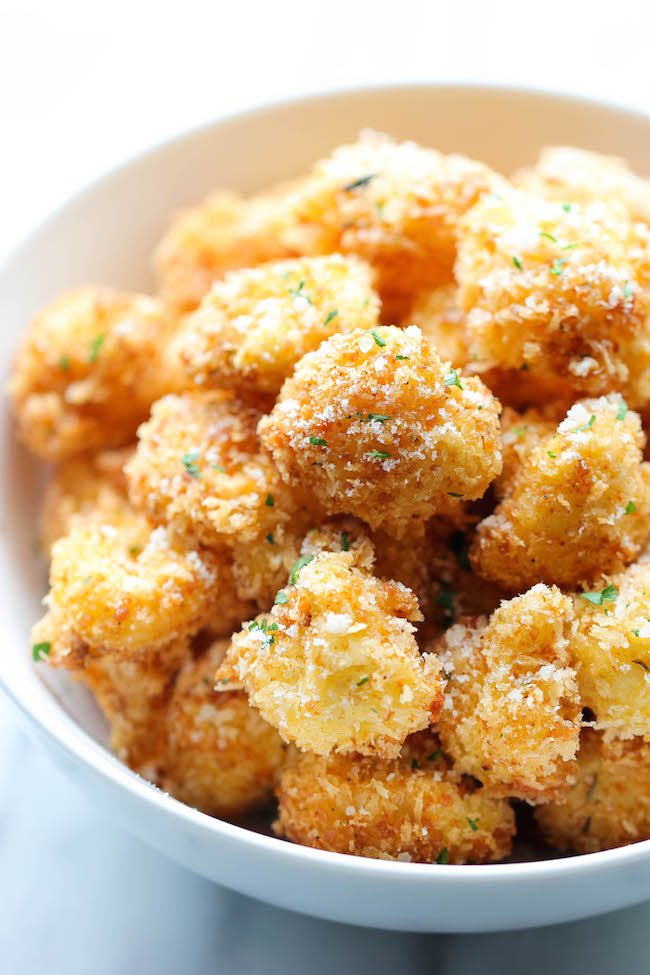 When you're organizing a Christmas dinner, you have to take care of everyone, including children. We've got it covered for you on this front as well. This Parmesan Cauliflower Bites from damndelicious.net would be the first one to go off the table.
Cheesy Mini Potato Gratin Stacks: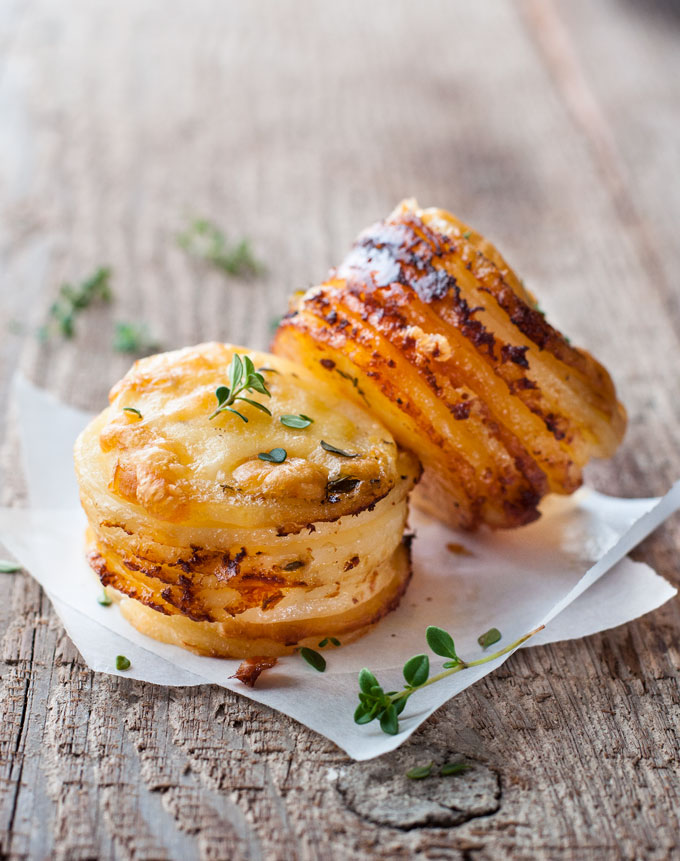 A truly versatile recipe from recipetineats.com. You can make it for lunch, brunch and snacks, but we feel it will make an excellent appetizer for Christmas dinners.
Crockpot Brown Sugar Balsamic Glazed Pork Tenderloin: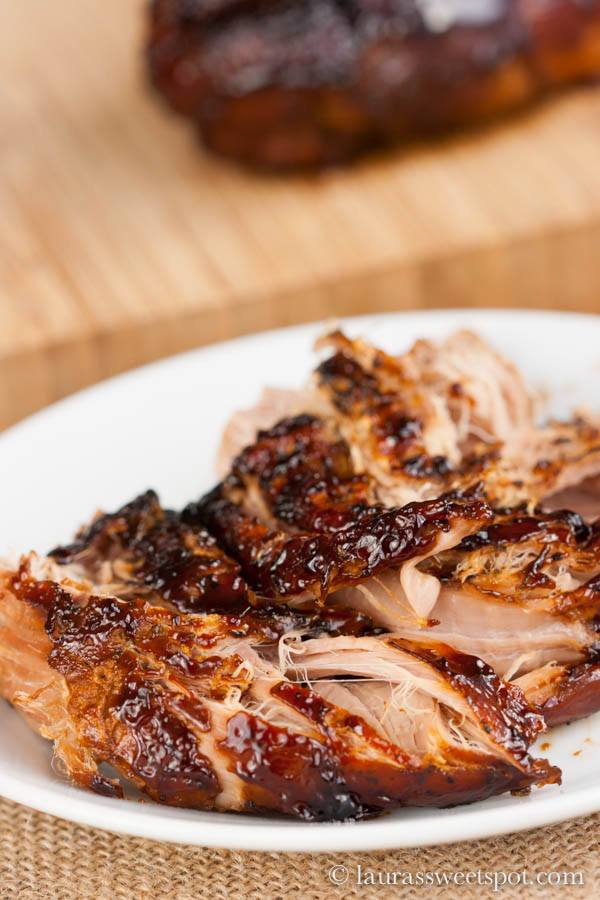 How can Christmas be complete without ham? This crockpot brown sugar balsamic glazed pork tenderloin from laurassweetspot.com has all the flavors we need for a Christmas recipe, brown sugar, balsamic vinegar, and spiciness.
Bacon Cream Cheese Bites: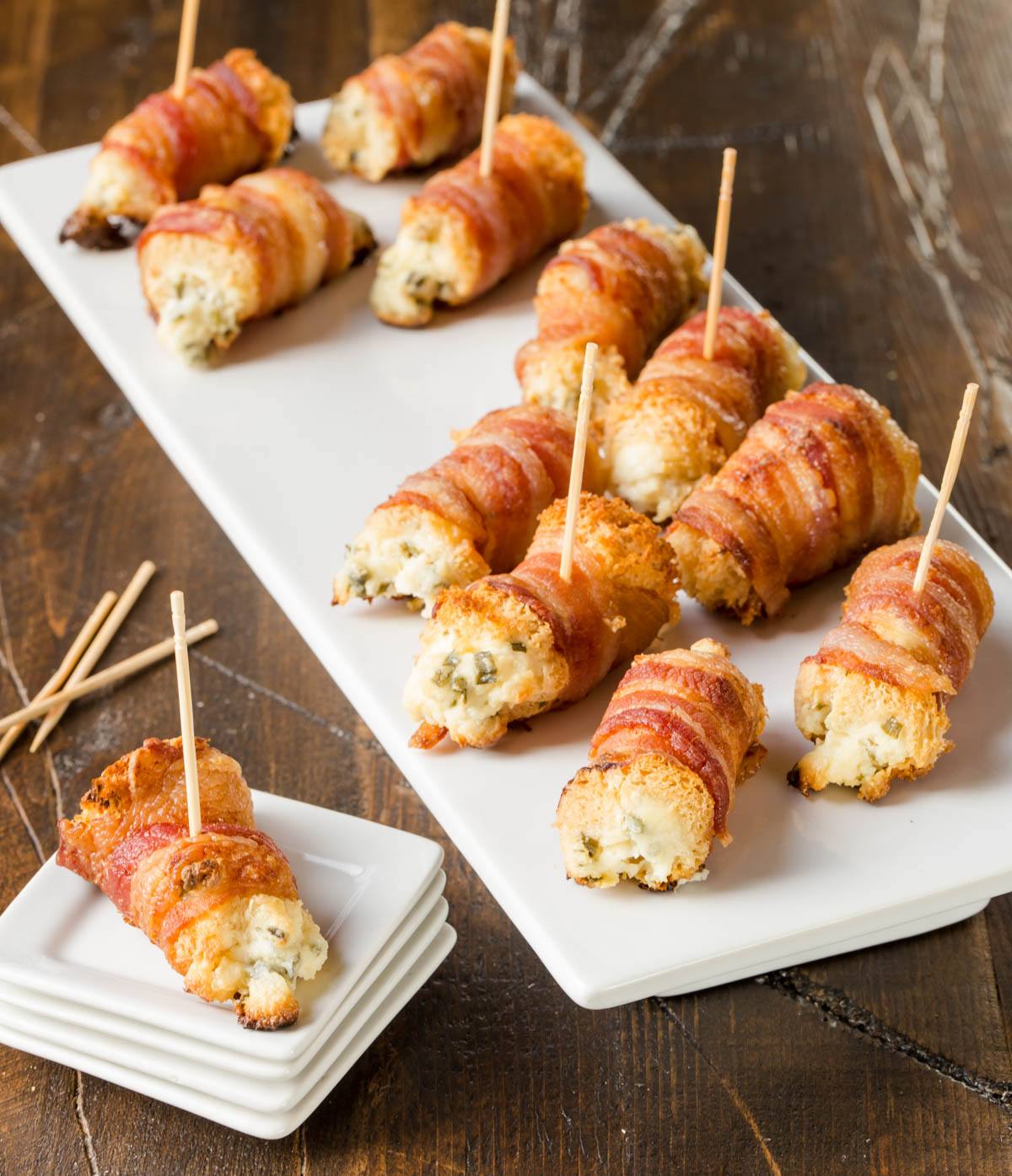 This gooey and crunchy bacon cream cheese bite is guaranteed to steal the thunder.  And it has bacon, which is a crowd pleaser already. Head to garnishwithlemon.com for the complete recipe.
Pear, Pomegranate, and Spinach Salad: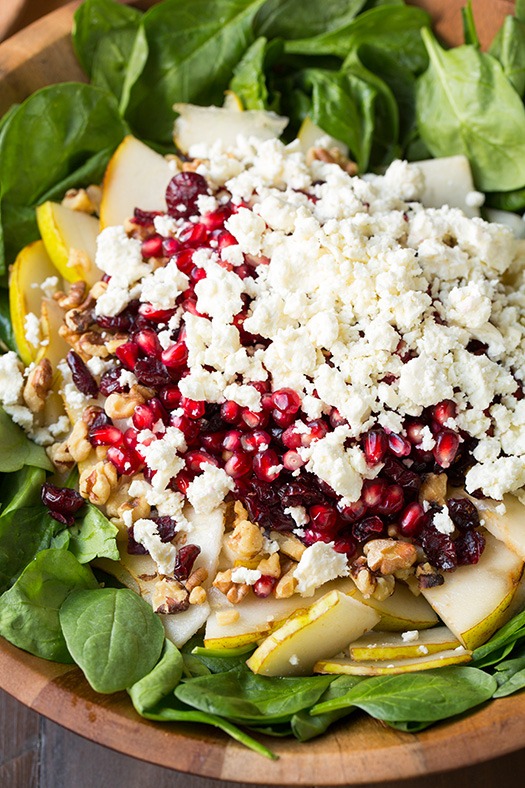 Just look at the color of the salad! Isn't it looking absolutely festive? We're sure it will taste amazing too! After all, anything that has cheese has to be good. Head to cookingclassy.com for complete details.
Grilled Chili Lime Chicken Fajita Salad: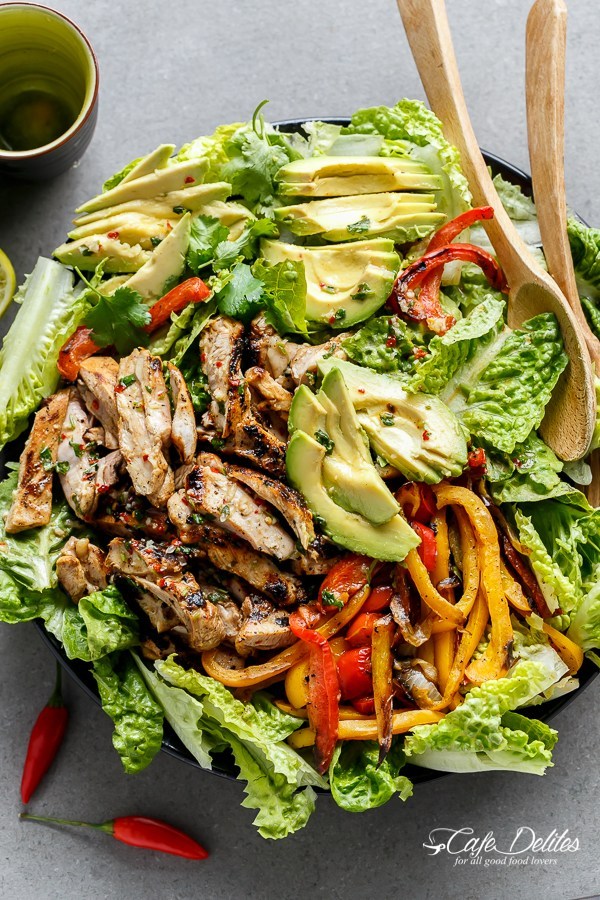 The dressing used for this tasty salad will serve as a marinade as well. A fantastic way to retain the incredible flavors found in this salad. Thanks to cafefelites.com for this lovely recipe.
Slow Cooker Gingerbread Latte: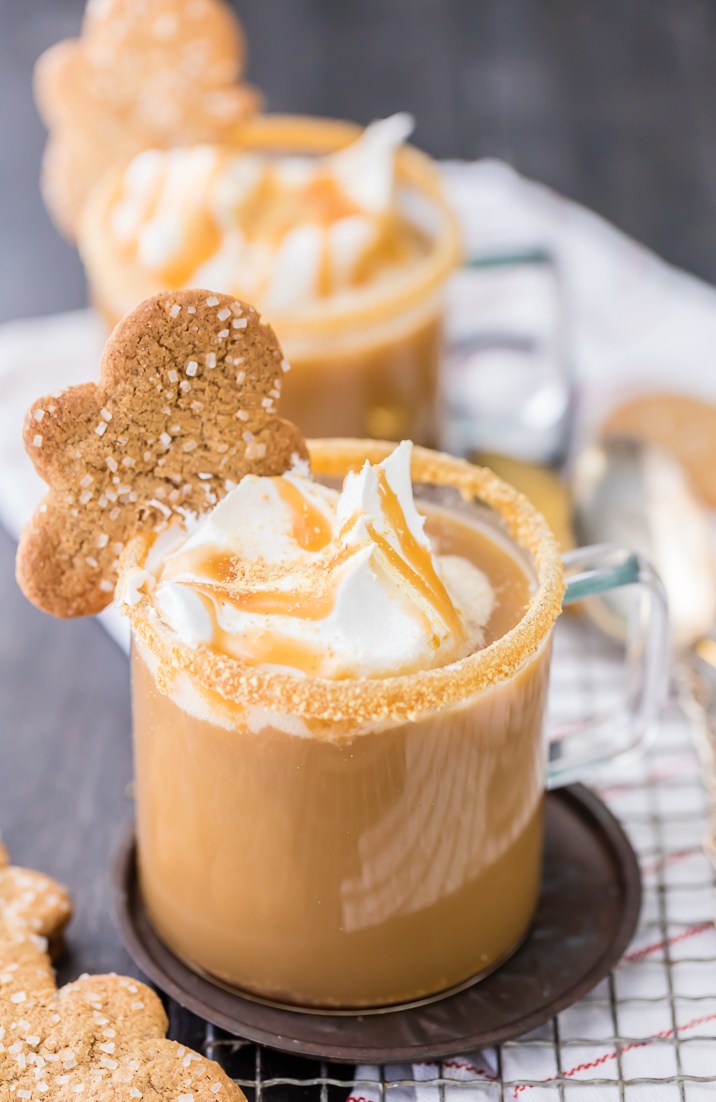 This gingerbread latte from thecookierookie.com will make the children skip their good old hot chocolates. And we're sure; this latte will fill your house with Christmas cheer.
Cranberry Feta Pinwheel: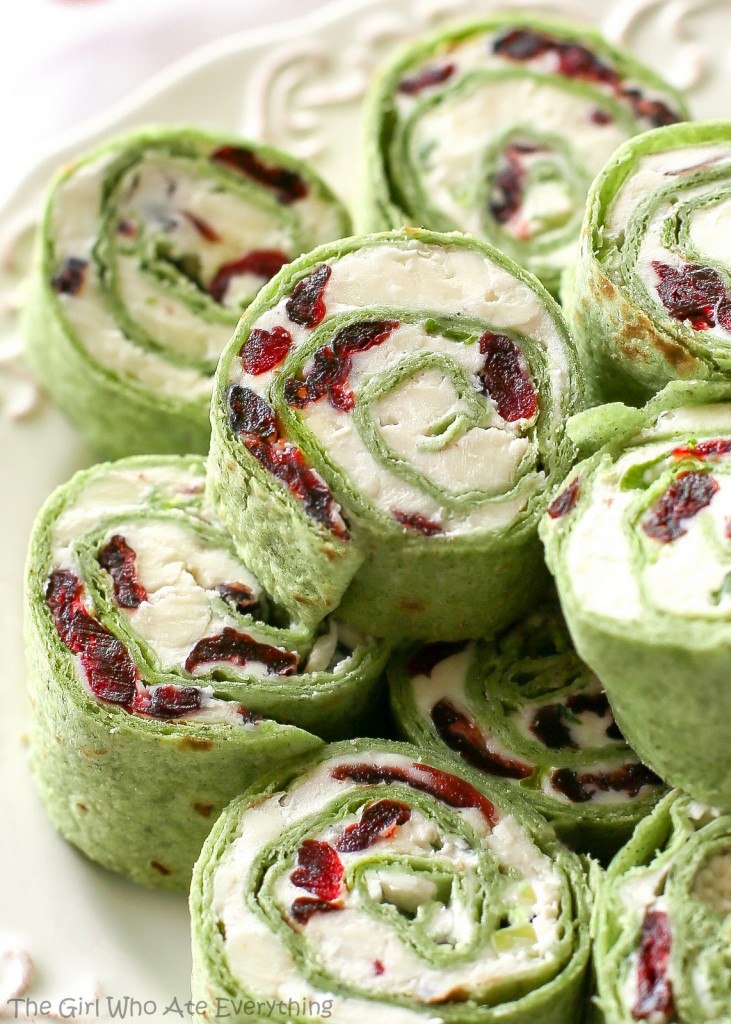 A combination of sweet and salty. What else would you want for a Christmas appetizer? Find the recipe at the-girl-who-ate-everything.com.  For best results, prepare from scratch.
Ferrero Rocher Cupcake: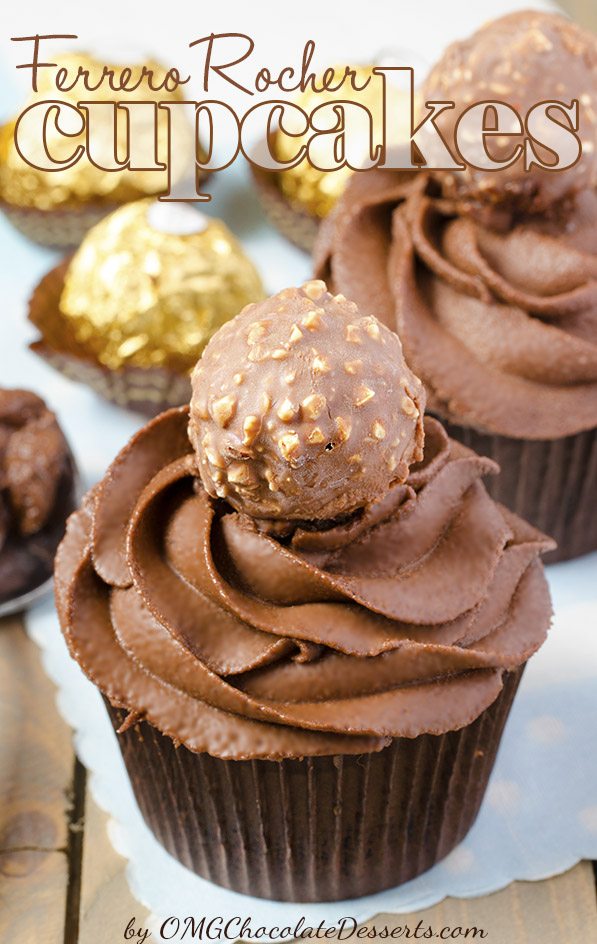 Do you know anyone who does not like Ferrero Rocher? At least we don't know any? Imagine how a Ferrero Rocher lover will react when you present a Ferrero Rocker cupcake from omgchocolatedesserts.com.
Crockpot Cranberry Meatballs: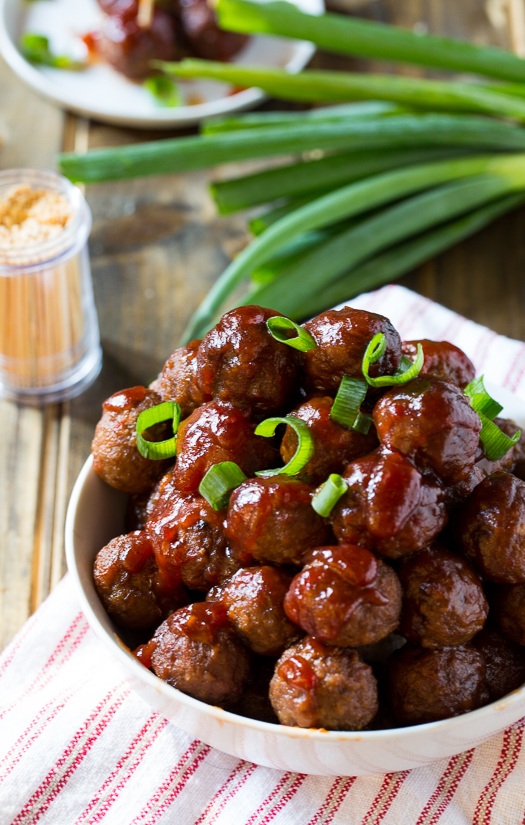 An absolute crowd pleaser from spicysoutherkitchen.com. Meatballs taste great anyway, but the addition of pepper jelly and cranberry sauce are adding a holiday twist to it. The result is sweet, spicy and tangy meatballs.
Three Ingredients Shortbread Cookies: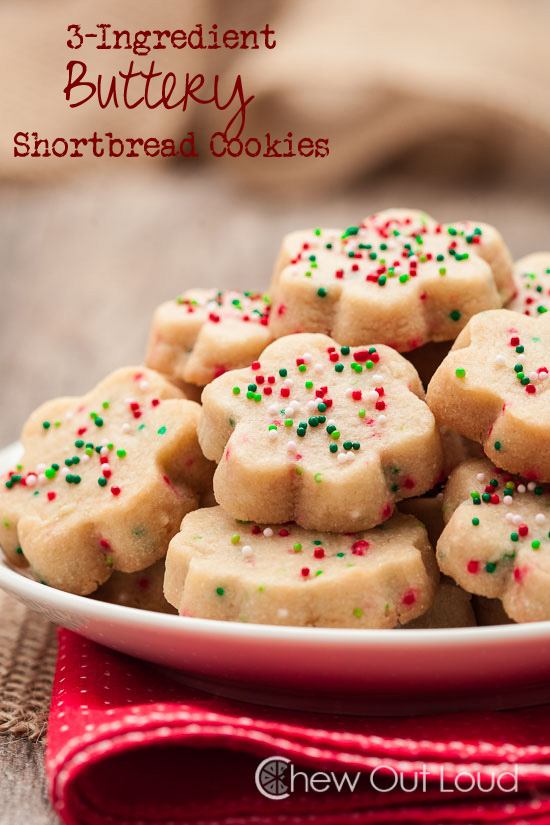 We just couldn't stop ourselves from sharing this cookie recipe from chewoutloud.com. After all, how can Christmas be complete with cookies? And it's easy as well.