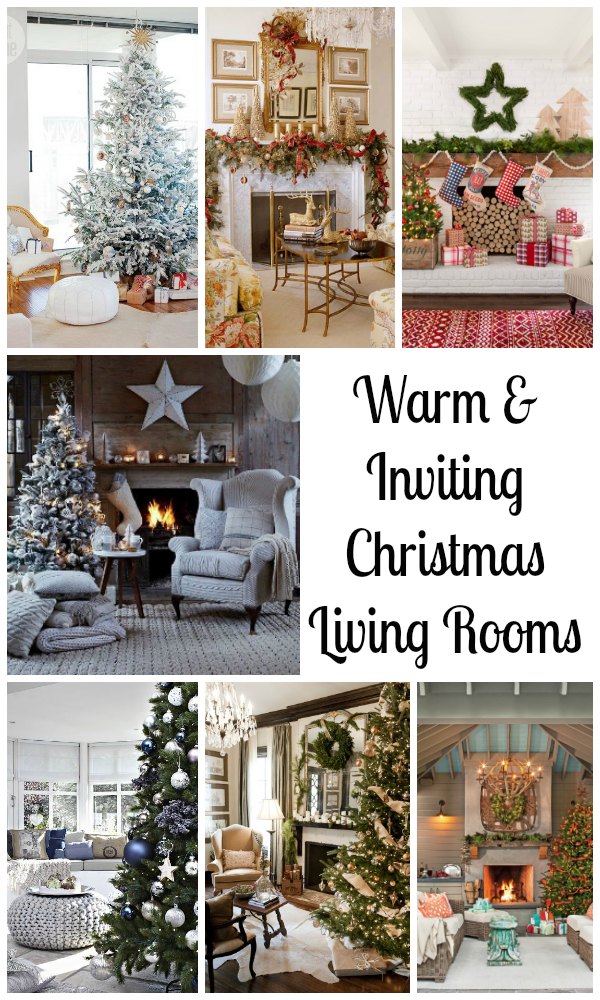 Christmas is all about magic, right? So what could be better than focusing on an area that matters the most, which is the living room?
The living room is the focal point of many homes. It's the place where all your major celebrations take place. Hence it should be decorated in such a way that it sets the tone for festivity. And by decoration, we don't mean just putting a large sized Christmas tree in the living room. You have to take care of other elements as well. Below, we've compiled a list of beautiful Christmas living room decorating ideas to inspire you. Have a look!
You May Also Like To Read:
Gray Color Scheme: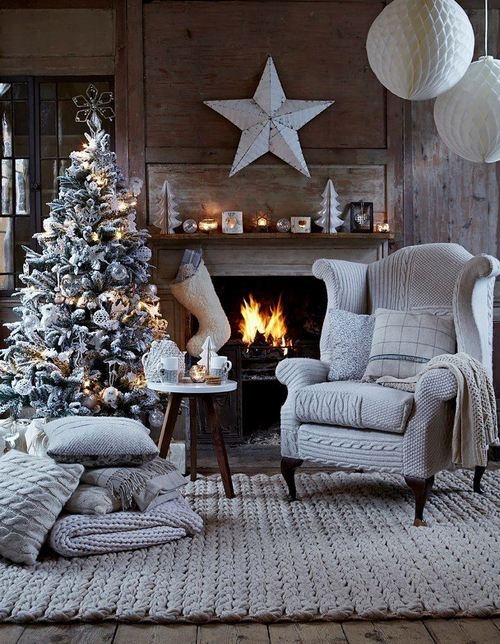 If you want to go the unconventional route this Christmas, opt for this understated gray theme for the living room. Don't be surprised to see an influx of people taking photographs of your room.
Use A Wreath: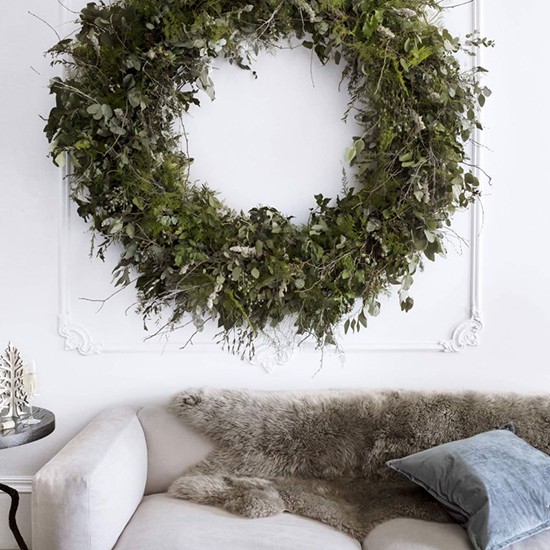 The wreath is one of the most important components of a Christmas decoration. So place an oversized wreath on the wall above the sofa. Fresh foliage, especially, will make a great statement.
Colorful Staircase: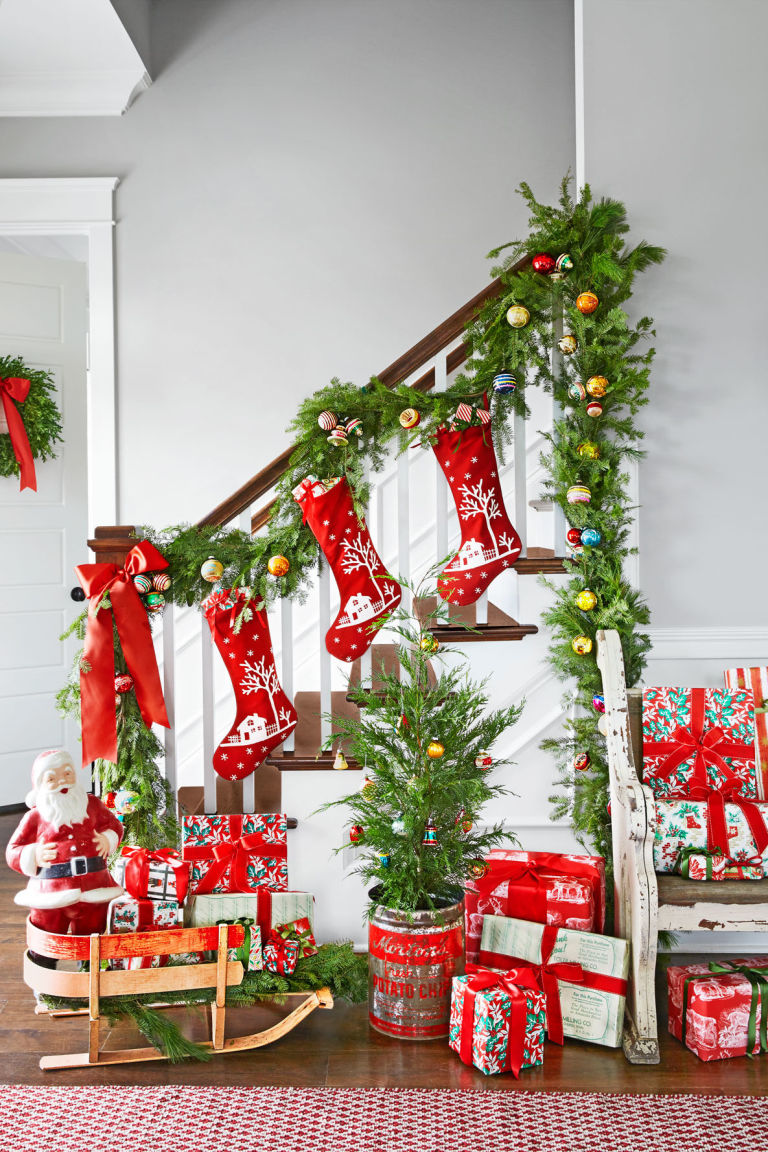 If you're not shy of colors, you can try a bold color scheme for the staircase. This idea features colorful ornaments, stockings and gift boxes wrapped with colorful papers.
White And Red: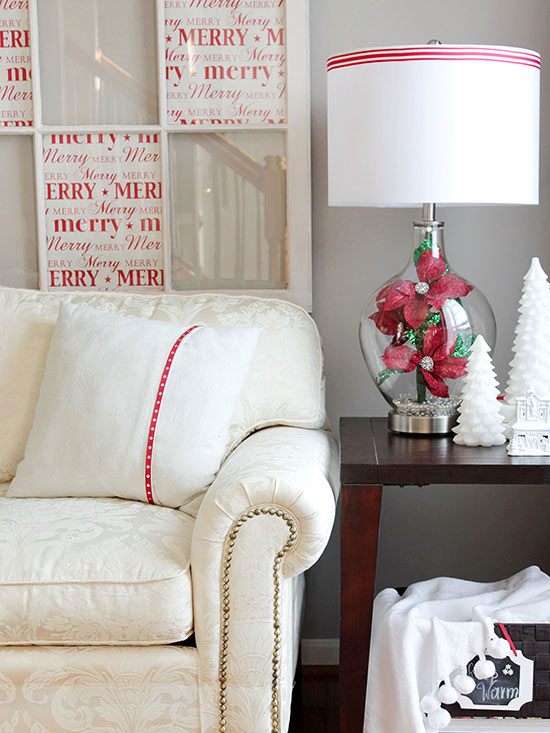 A very straightforward and understated look for Christmas. Just a few accents like faux Christmas trees and a floral vase is used.
Warm And Bright: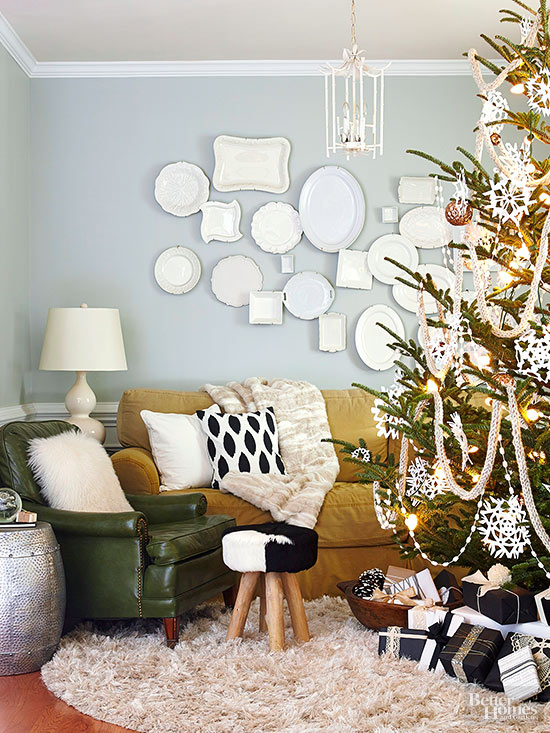 The layers of textures used in this room will make your guests never leave this room. The snowflake ornaments and pompom garland are uniting the tree with the room décor.
Make It Colorful: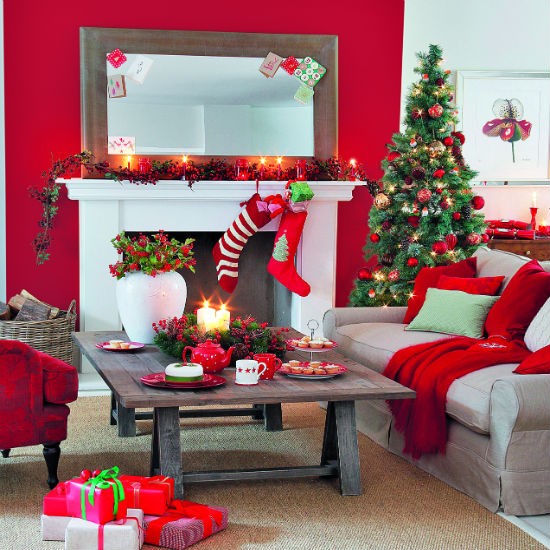 If you have a neutral living room, give it a dramatic look by painting a wall scarlet red. This splash of color will give the tired looking living room a lift.
Give The Room A Southern American Touch: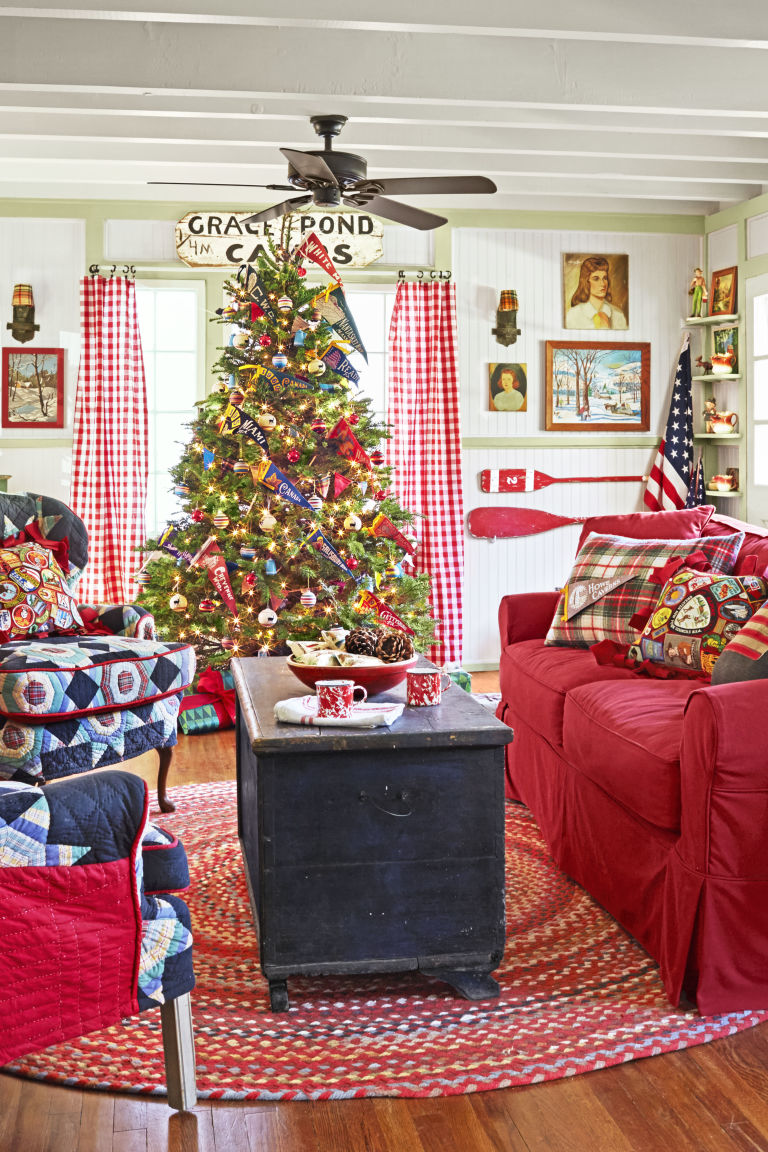 This is exactly how a Southern American house would look during the Christmas. The Christmas tree is prepped up with roadside attractions and pennants from National Parks.
A Classy Look: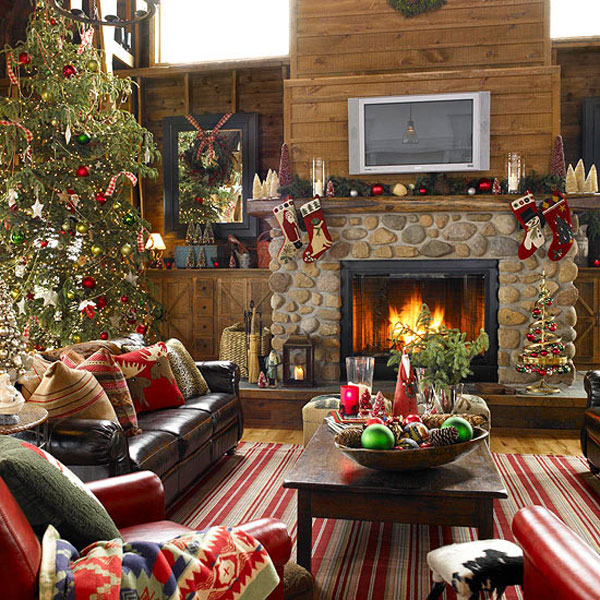 With just some effort, you can transform your house like the beautiful one you see in the picture.
A Starry Affair: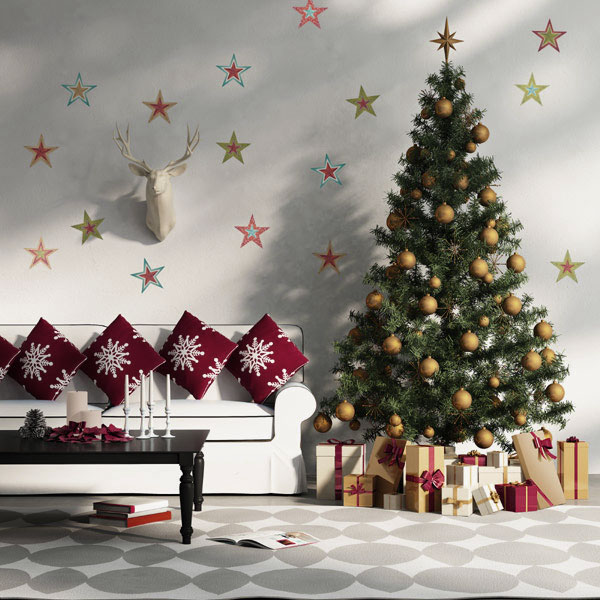 Spread happiness this Christmas by opting for starry wallpaper for the living room. You can even trace the stars on the wall using stencils.
Opt For A Sophisticated Décor: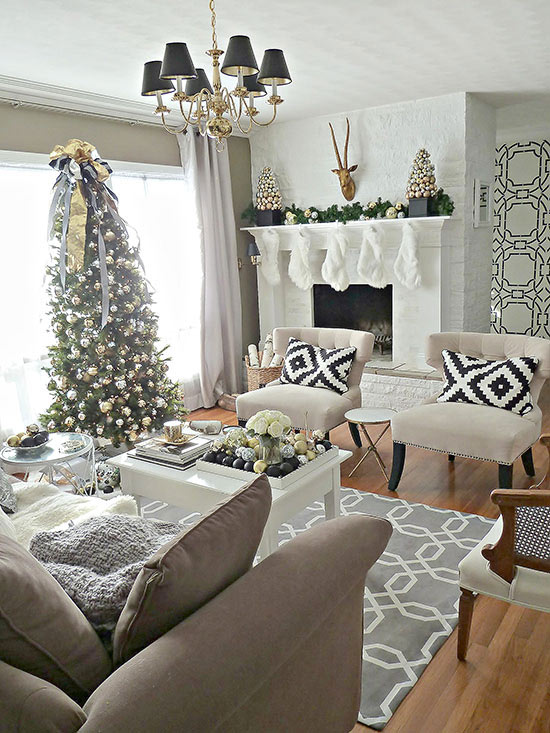 Red and green are go to color scheme of Christmas. But if you want to opt for a modern setting, opt for a black, white and gold palette. And for the elements, mix both every day and decorative elements.
A Hint Of Blue With Gray: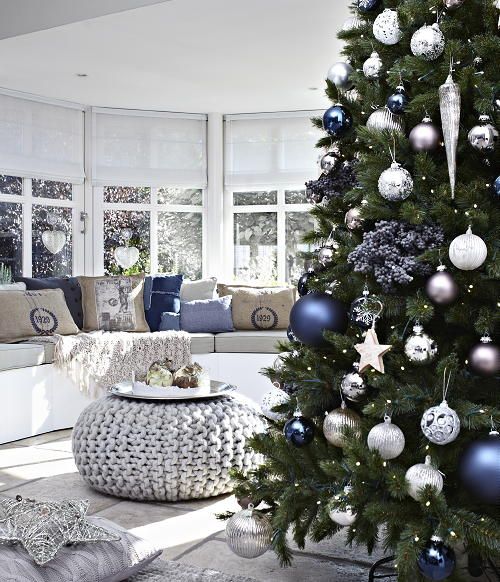 How about adding a hint of blue to the gray, white and silver décor? Blue, as we all know, is synonymous with winter because of the color of the snow. So throw in a few blue cushions and some ornaments on the tree to give it a different look.
A Festive Mantel: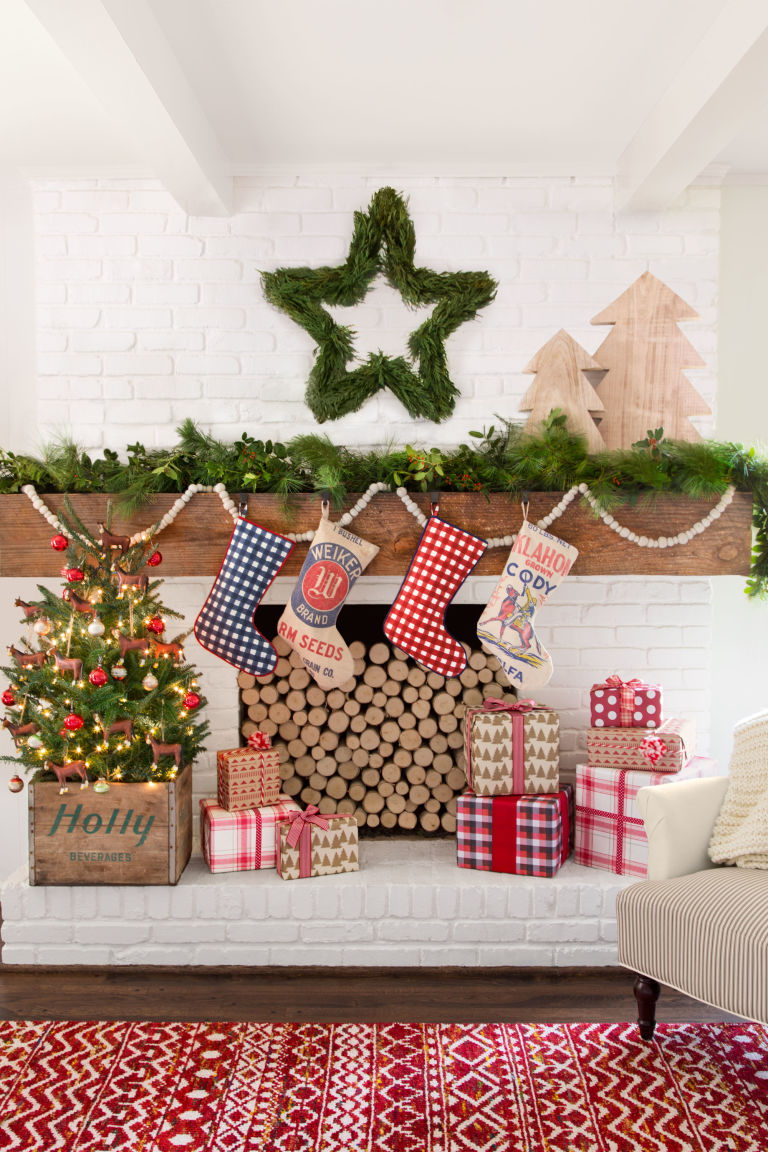 This star shaped wreath upon the mantelpiece and the countryside stockings are creating a perfect Christmas scene in the living room. Did you notice the rug?
Decorating Idea For Short Space: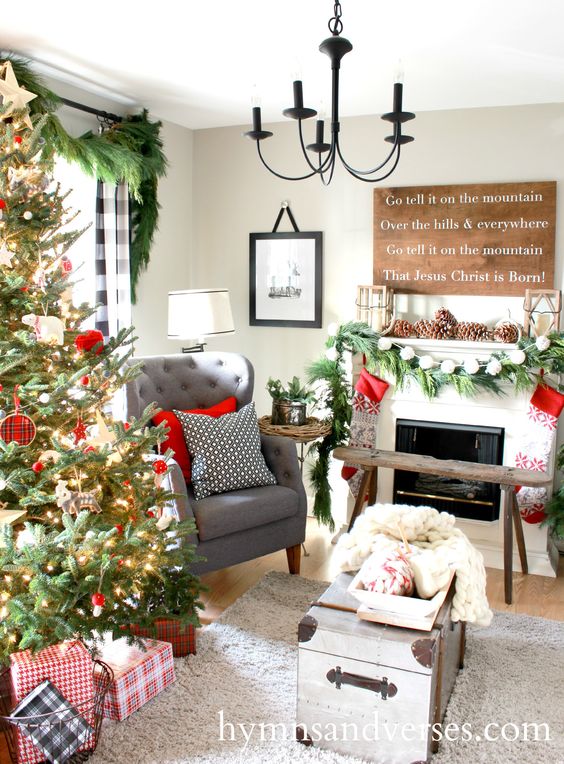 Despite being a relatively small living room, the decoration is bang on with this one.
A Wonderful White Christmas: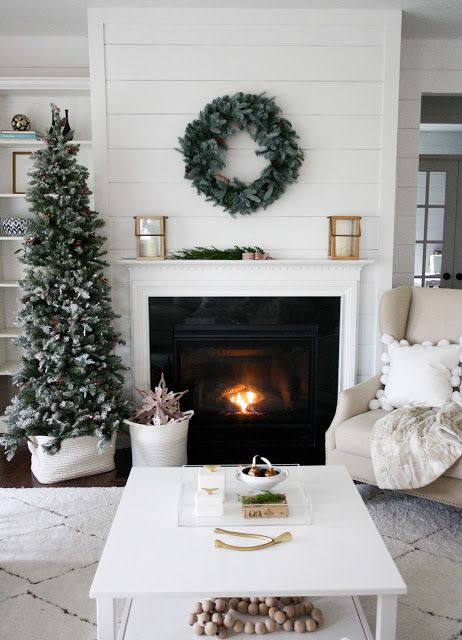 Create a wonderful white Christmas with hints of green with this amazing idea. And we even loved the idea of attaching pompom to the cushions.
Bright And Vibrant Colors: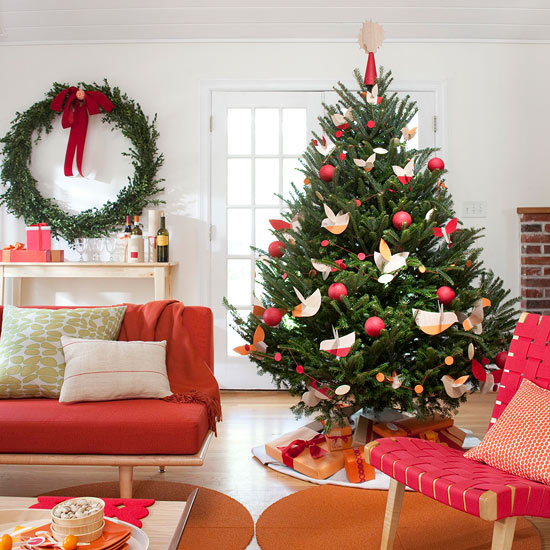 If you have furniture which has a retro look, you can opt for a warm and bright color scheme with joyful accents, like a party-ready bar and polka dots.
A Statement Chair: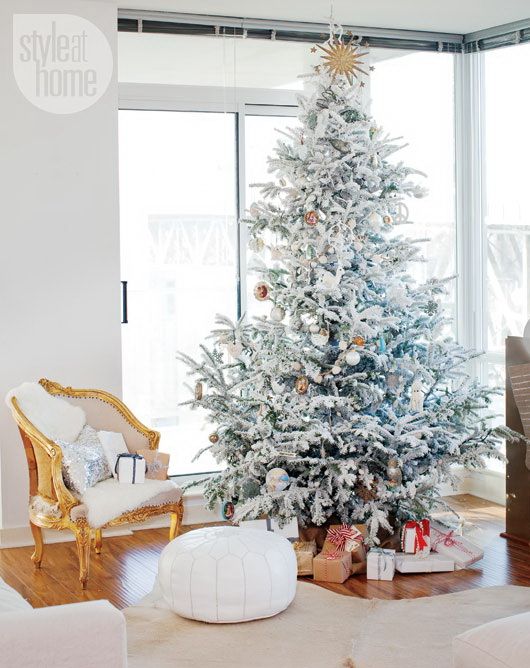 If you don't wish to go over the top, throw in some elements of gold via a chair and a tree topper. A few golden ornaments wouldn't hurt, though.
Set A Holiday Scene: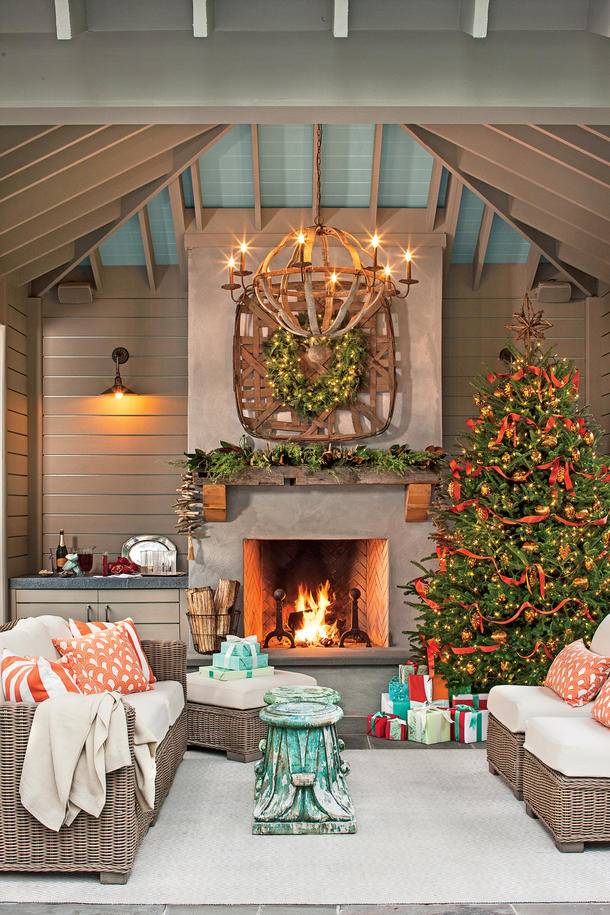 This warm and inviting living room has the most unique color scheme of orange and green. Hints of turquoise are also used in this decoration idea.
Traditional With Hints Of Modern: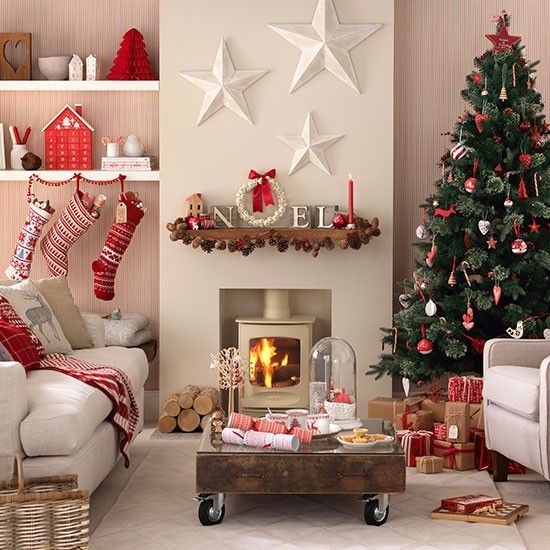 A traditional living room is given a modern and festive makeover by incorporating Scandinavian decoration elements.
Bar Cart: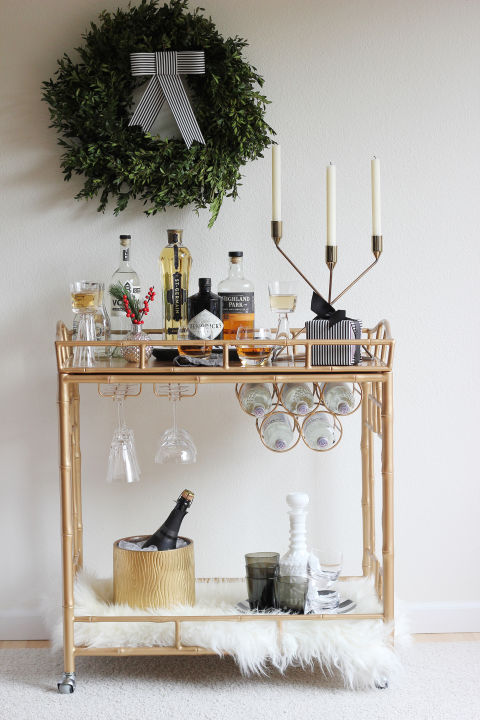 If there's one place your adult guests will gather around in Christmas, it's the bar corner. So take inspiration from this picture and decorate with wreath and candles.
Modern Decoration: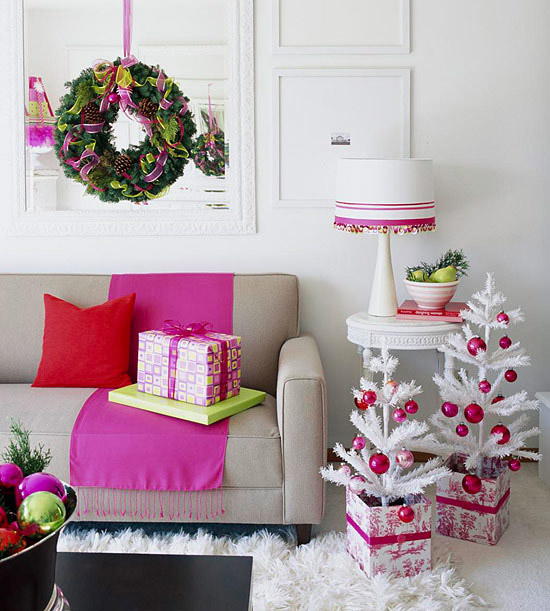 To give your traditional red and green décor a twist, add pops of fuchsia to it. You can use magenta or fuchsia on the couch, lampshade, wreath, Christmas tree and gift wrap.
Green And Gold: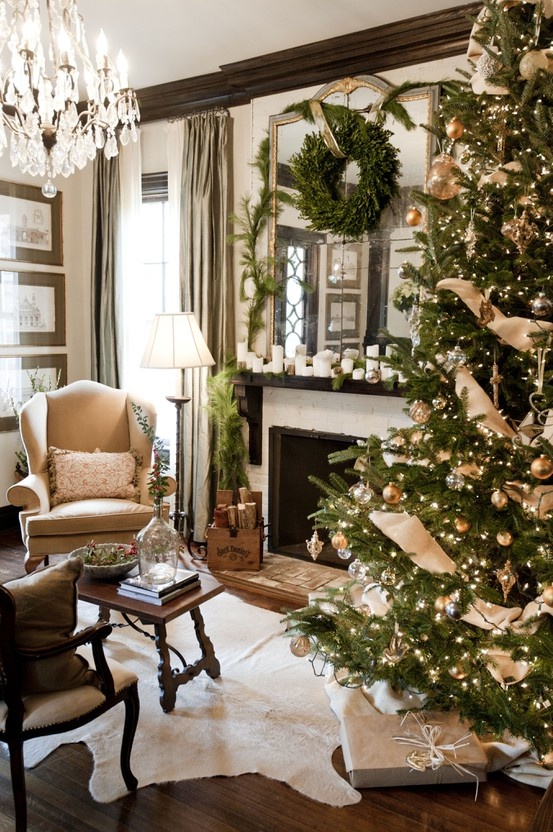 A green and gold color scheme would give your house a royal look. Burlap ribbon on the Christmas tree is also going well with the décor.
A Gigantic Christmas Tree:
A gigantic Christmas tree is a must this Christmas. But do you know what's different here? It's the mix and match of the plaids used here.
A Vintage Living Room: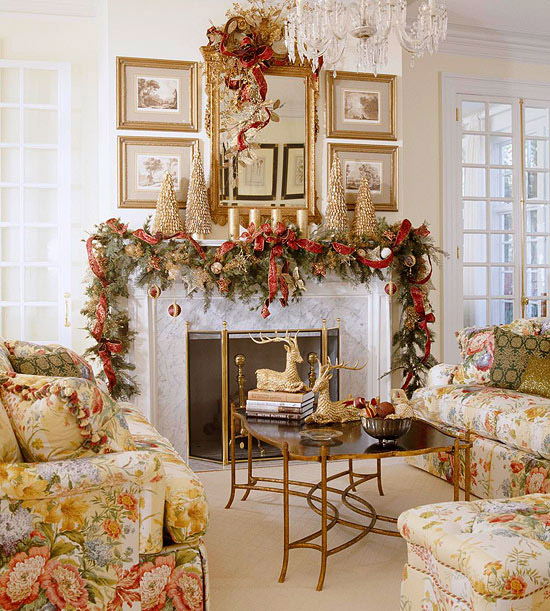 Doesn't this image harken back to the Victorian era with its floral prints and extensive use of gold? The Christmas trees on the mantelpiece are looking outstanding.
A Half Wreath: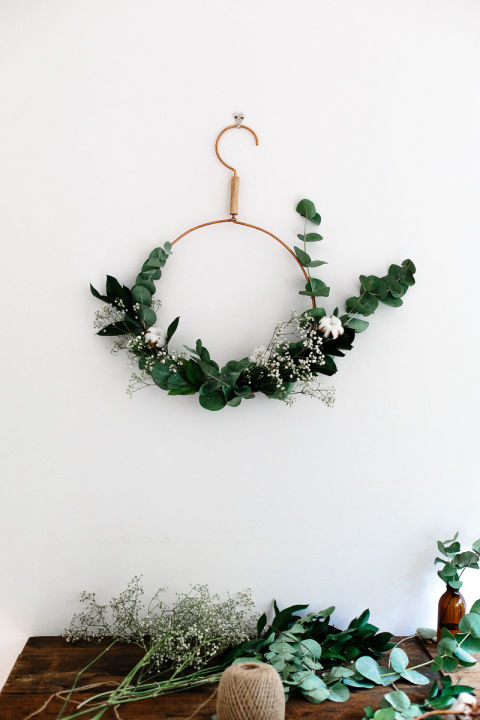 If you're going for a minimalist theme for the living room, this half wreath will make an excellent addition.
Red And White Mantelpiece: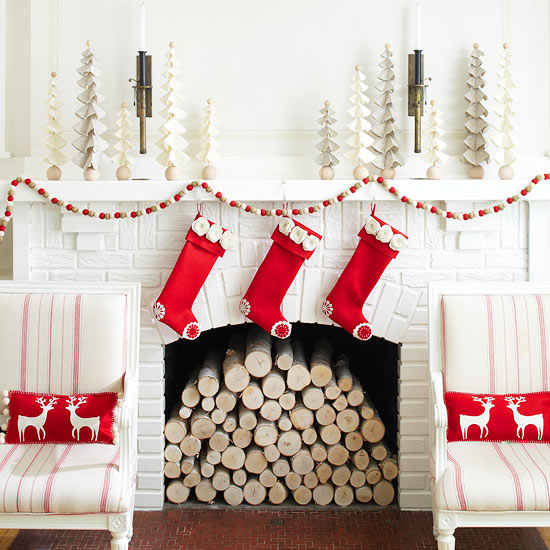 If you have a crisp white living room, make it holiday-ready by throwing in some red. The birch logs in the fireplace and the lovely trees on the mantel are giving it a whimsical look.
Sky Blue And White: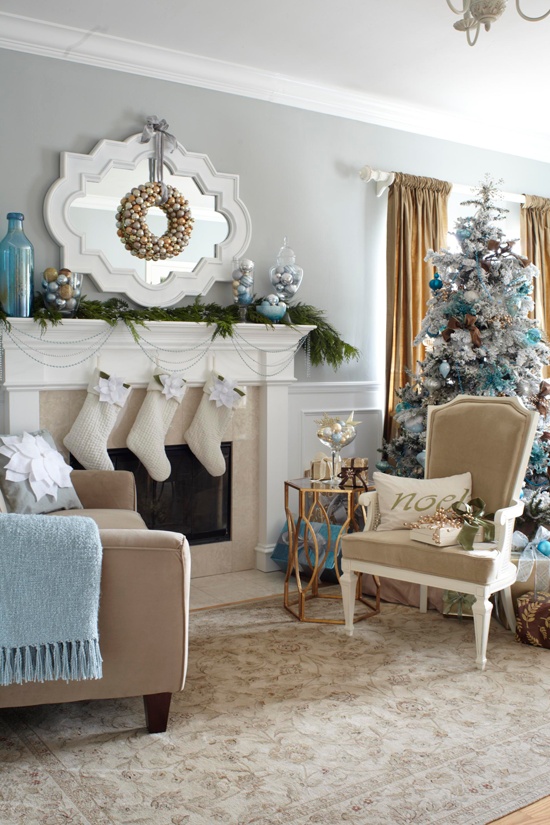 This living room looks like it has been ripped off from the movie "Frozen." We find the mantelpiece decoration immaculate and clean.
Add Some Swag To The Mantle: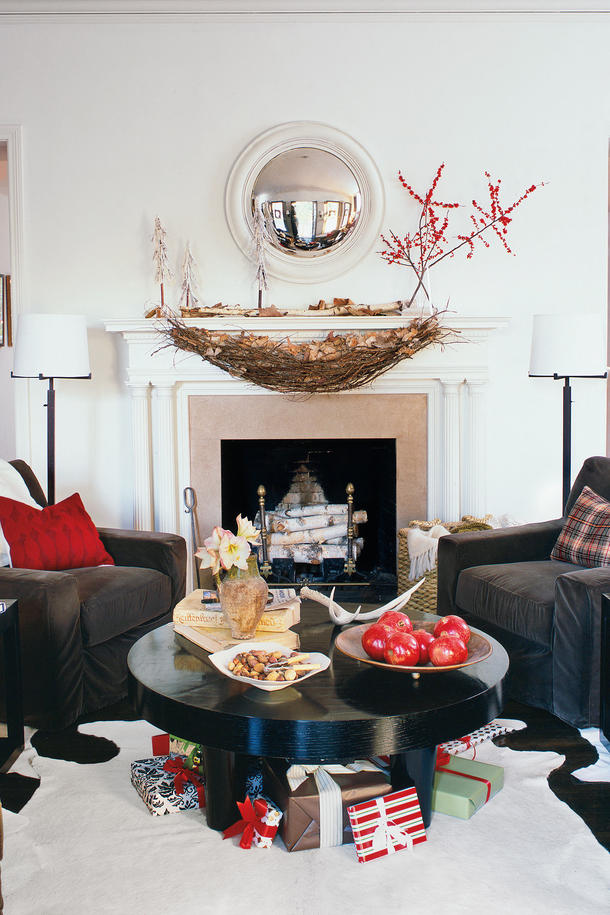 The best way to create a swag is by using nontraditional materials, something like you see in the picture. The mantel here is decorated with birch bark shavings and thin tree branches.
Floral Centerpiece: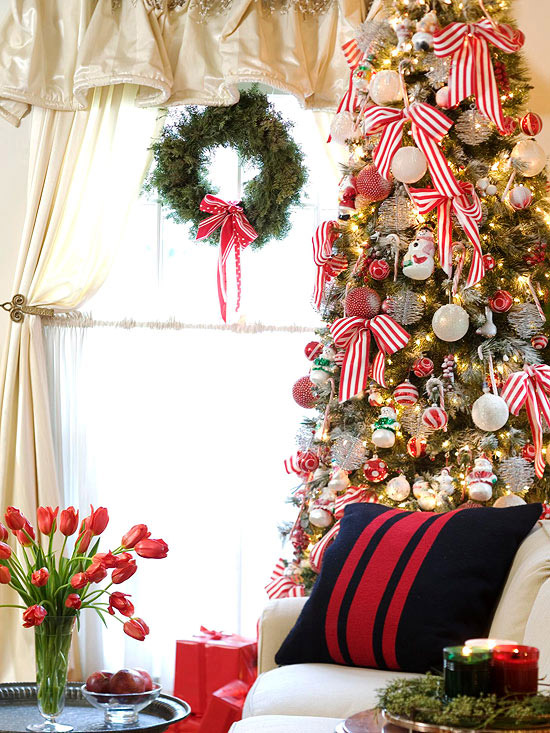 A floral centerpiece will give an understated, yet beautiful look to the living room.
A Rustic Look: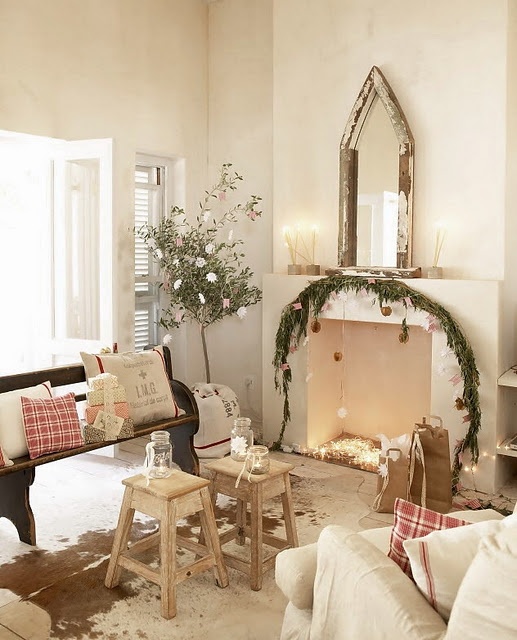 This is a perfect example of rustic Christmas decoration. Hats off to the designer for such a unique idea.
Unconventional Color Combination: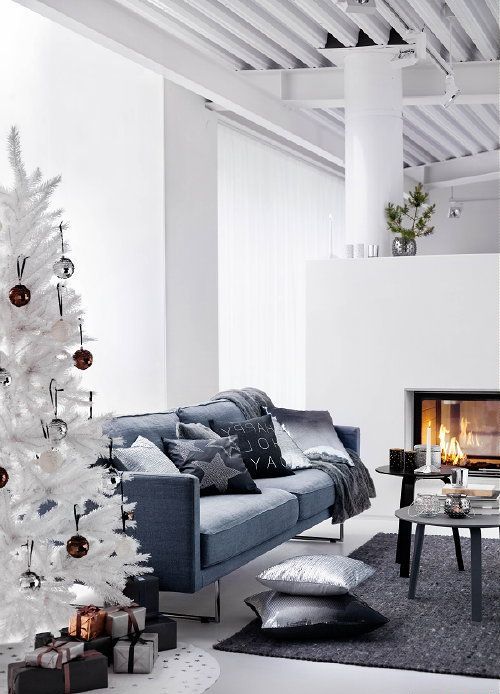 Another excellent option for modern Christmas room. While the white Christmas tree with metallic accents look exemplary, the cushion cover takes the cake here.