As  world is getting ready to celebrate the birthday of over saviour Jesus Christ, you may be also looking to decorate your home to spread the spirit and cheers of Christmas.  Jesus Christ is most powerful man who has ever born in this world. His birth has divided the time as before christ and Lords year (AD). Yes all man is living now in Jesus's year, basically because the lord has decided to forgive for man's sins and reconciled with us.
Here you can find some simple Christmas sign ideas that will help you to decorate your house. Do not forget to share this ideas and photos to your pinterest boards and facbook pages
Let it Snow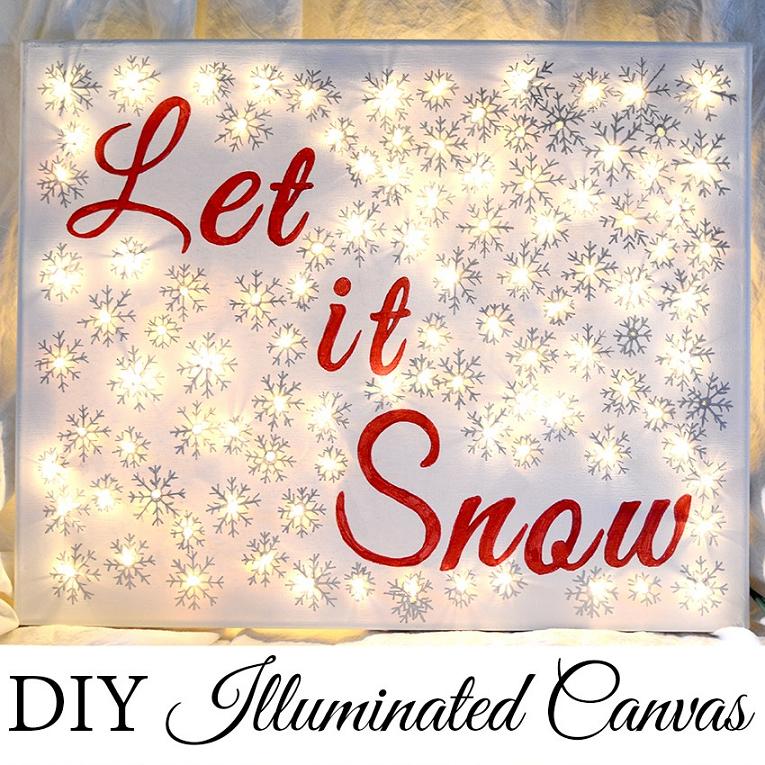 Here I have found some wonderful Christmas canvas. You can Ddo it yourself by visiting the source and following the step by step instruction
src: http://sprinklesomefun.com/2013/12/diy-illuminated-canvas-sharpie-art.html
LED Box Sign – Making Merry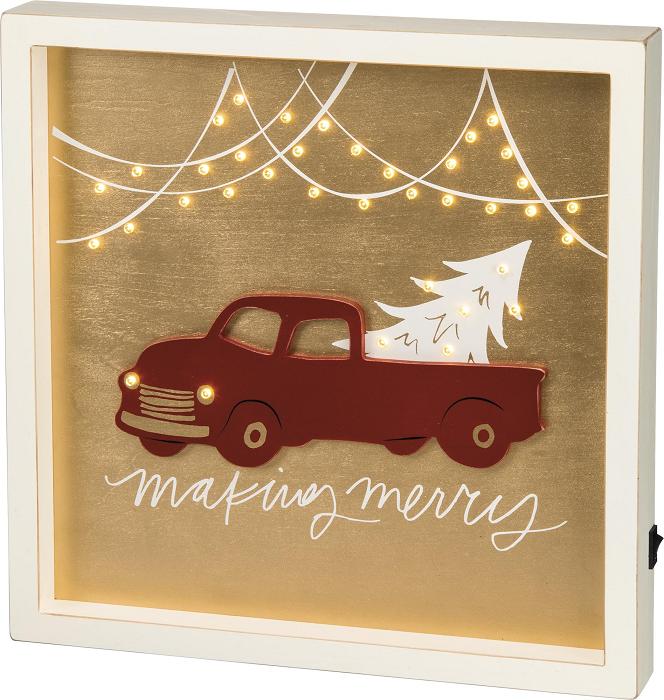 Another wonderful thing I have found for you is LED Box Sign – Making Merry. I had to take some extra time to find about this item. It is a real wonderful item that will make your guests and visitors envy your living room. You can buy that from primitivesbykathy.com
hand painted Christmas canvas art with lights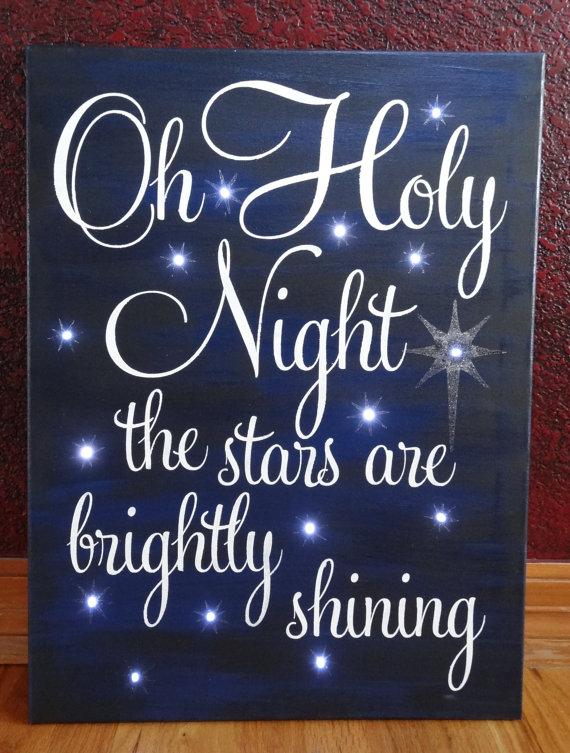 What about the above Oh Holy Night the stars are brightly shining~hand painted Christmas canvas art with lights?. I am sure that the above Christmas canvas will turn your home to Christmas Joy. It is ready made item and you can buy it from etsy
Merry bright Christmas lights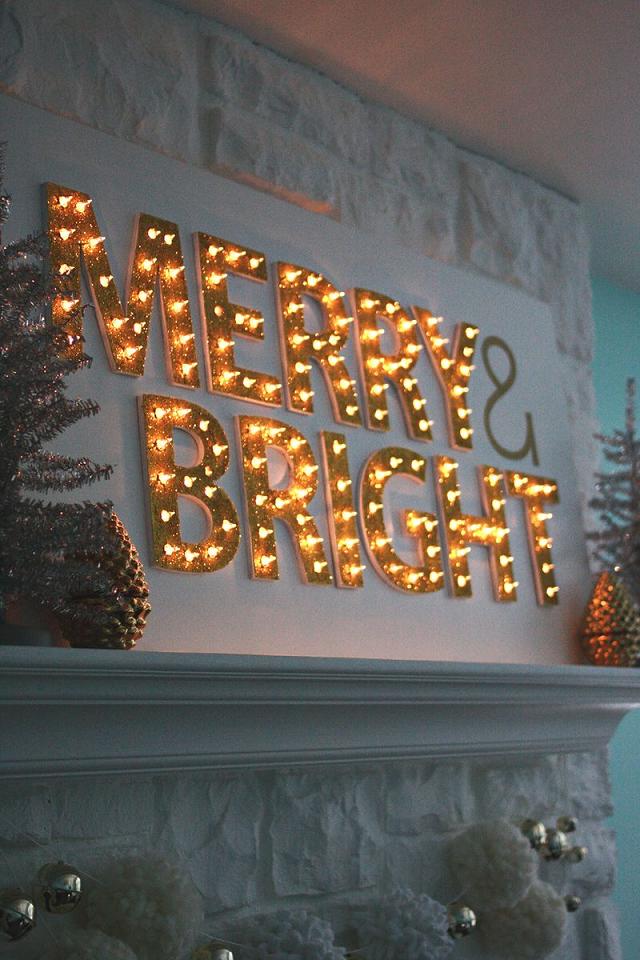 Make the above merry bright Christmas lights and convert your fire place to to spread Christmas spirit as well. you can make it by visiting and following laura gummerman's instructions at http://www.abeautifulmess.com/2013/12/christmas-light-up-marquee-diy.html
OUTDOOR CHRISTMAS COUNTDOWN MARQUEE SIGN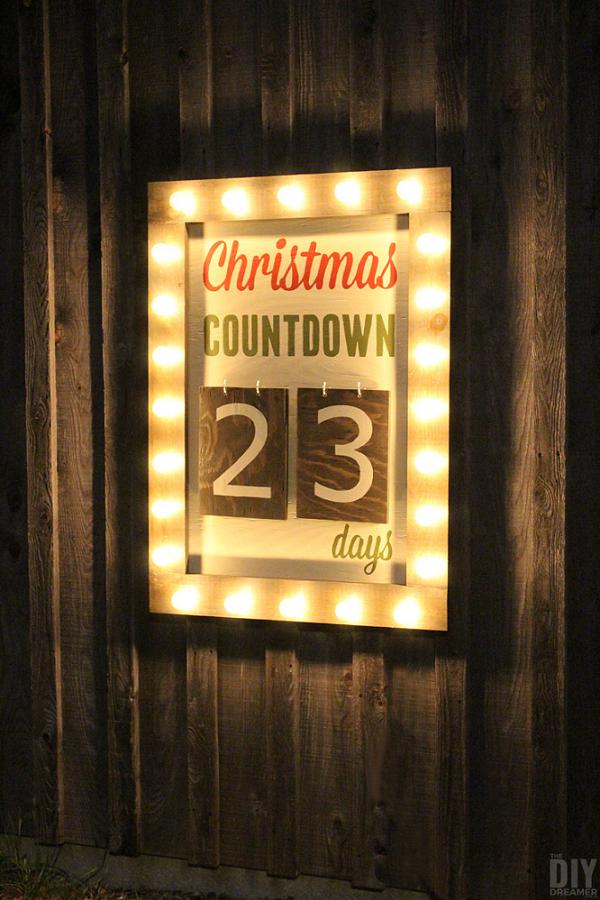 As Thanksgiving gone we are all excited for Christmas and eagerly we are waiting for that. Let us make this  Christmas countdown marquee sign and spread and feel the christmas spirit every time we look at it. I am sure that Christmas will come a faster when you count down every day.
Click here to see the tutorial 
Holiday "JOY" Light Marquis Canvas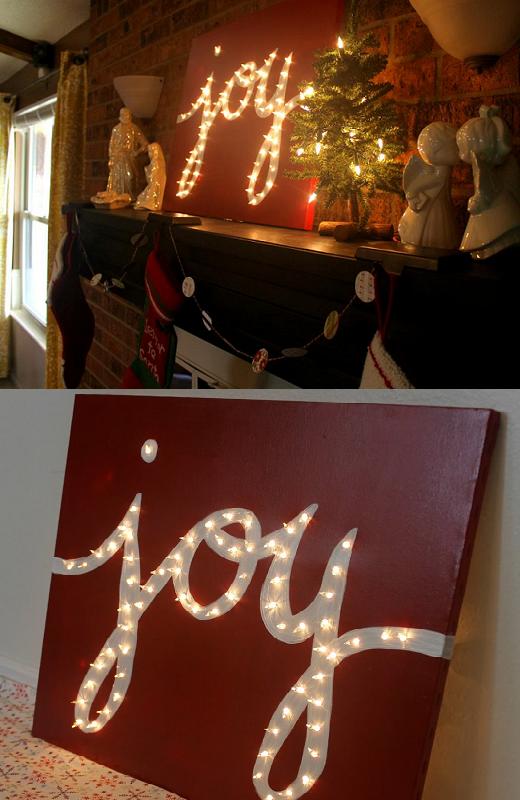 Convert your home to Holiday "JOY" center by making the above  Holiday "JOY" Light Marquis Canvas. Images and step by step instructions can be found at http://www.thechildatheartblog.com/holiday-joy-light-marquis-canvas/
EFFORTLESS BURLAP STAR BUNTING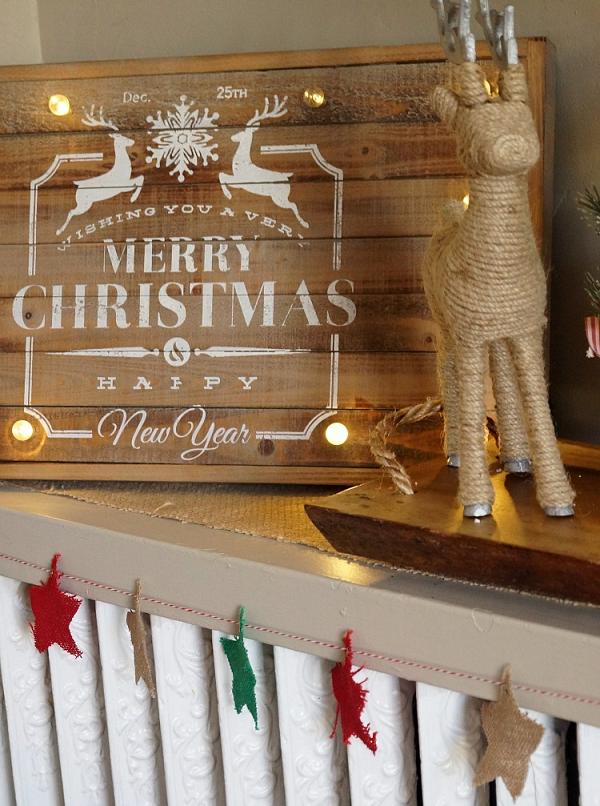 Or try the above style. Amanda from oldhousetonewhome has described how to make the above instruction here. http://www.oldhousetonewhome.net/2015/12/effortless-burlap-star-bunting.html
ho ho ho santas belt wood plank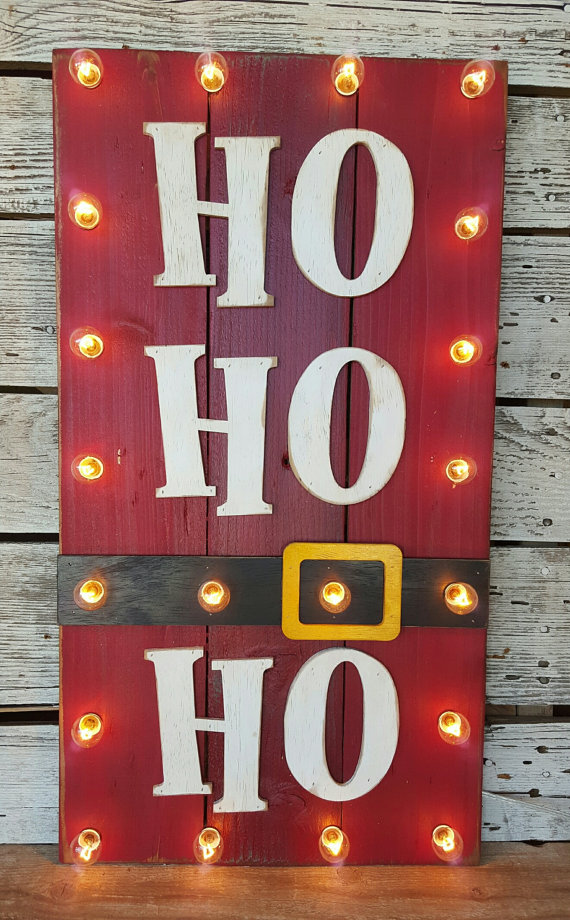 See the above ho-ho-ho-santas-belt-wood-plank. it is simple, wonderful and will make your home to stand out in the crowd. You can make it bee looking at the above image . Buy some thermocol, cut it to H and O and stick it and But some Christmas decorations light and insert it through the hole. if you do not want to do it yourself you can buy it from here
https://www.etsy.com/listing/206209230/ho-ho-ho-santas-belt-wood-plank
Wonderful Christmas Lights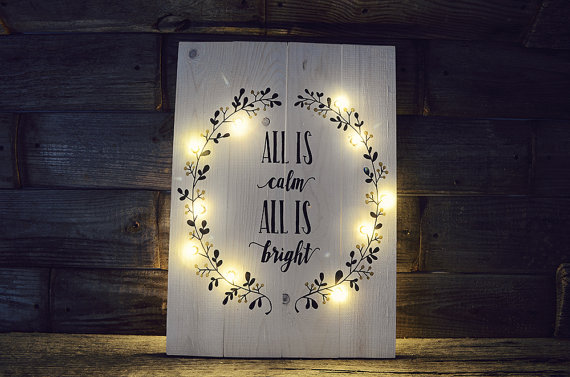 Rustic Red Metal Letter Noel Sign with Battery Operated LED Lights