What's a Christmas tree without topper? Just like a mouse without his whiskers. Tree toppers are one of the most vital, yet underrated decorative items. In tree toppers, classic stars are a hit and will always be. But there's no harm trying other ideas, right? So cap off your Christmas décor with these amazing tree topper ideas. Whether you want to give a glamorous look to the tree or wish to keep it neutral and understated, we've got everything for you.
You May Also Like To Read:
Peacock Feathers: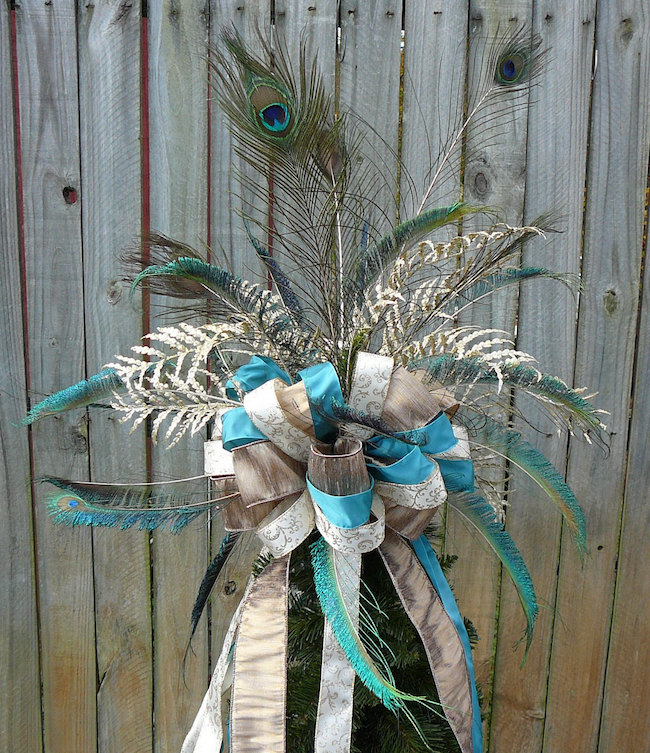 If you're following a blue and green theme for the house decoration, you can use peacock feathers to give final touches to your Christmas tree.
Bird House Tree Topper: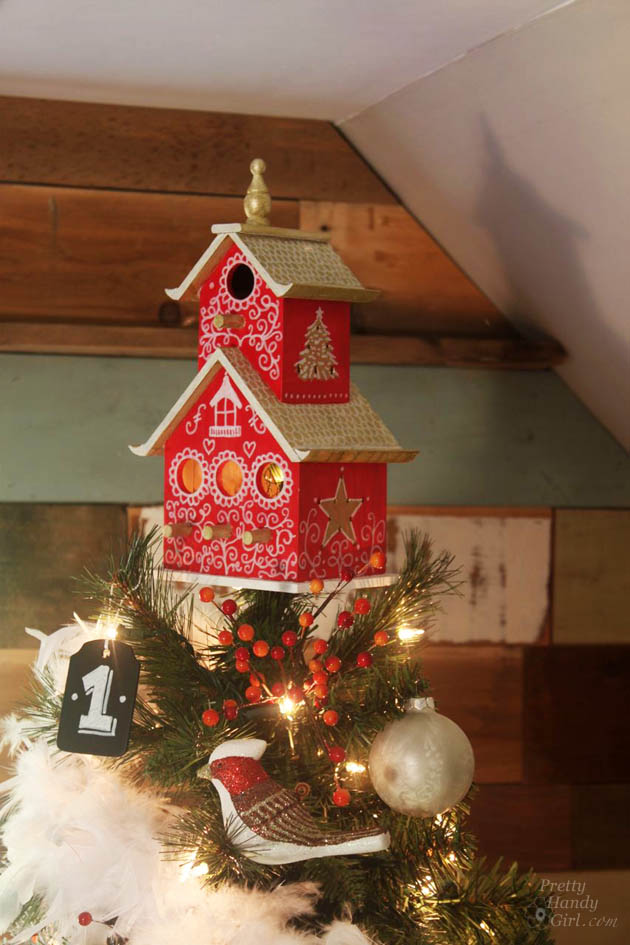 This looked beautiful and unique that we couldn't stop ourselves from sharing it. This house belongs to none other than the cardinal perched in the Christmas tree. Ensure that you use festive paints for the bird house.
A Giant Bow: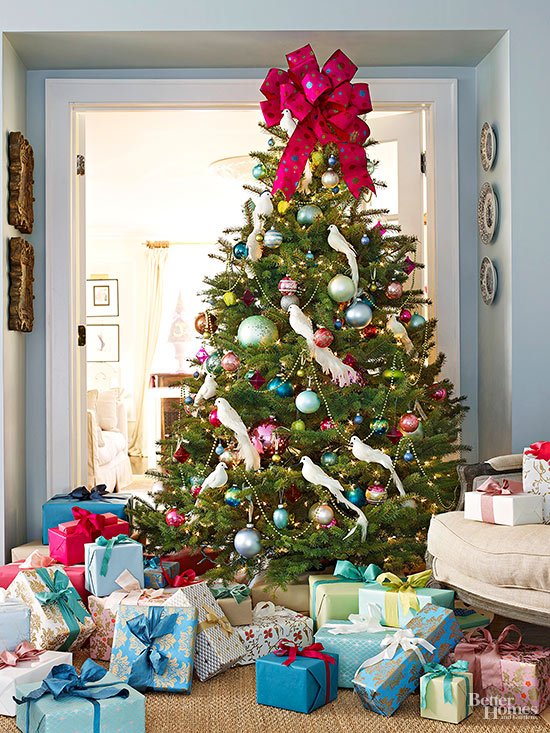 When you can opt for an elaborate Christmas tree, you shouldn't shy away from opting for a bold tree topper as well.
Twig Topper: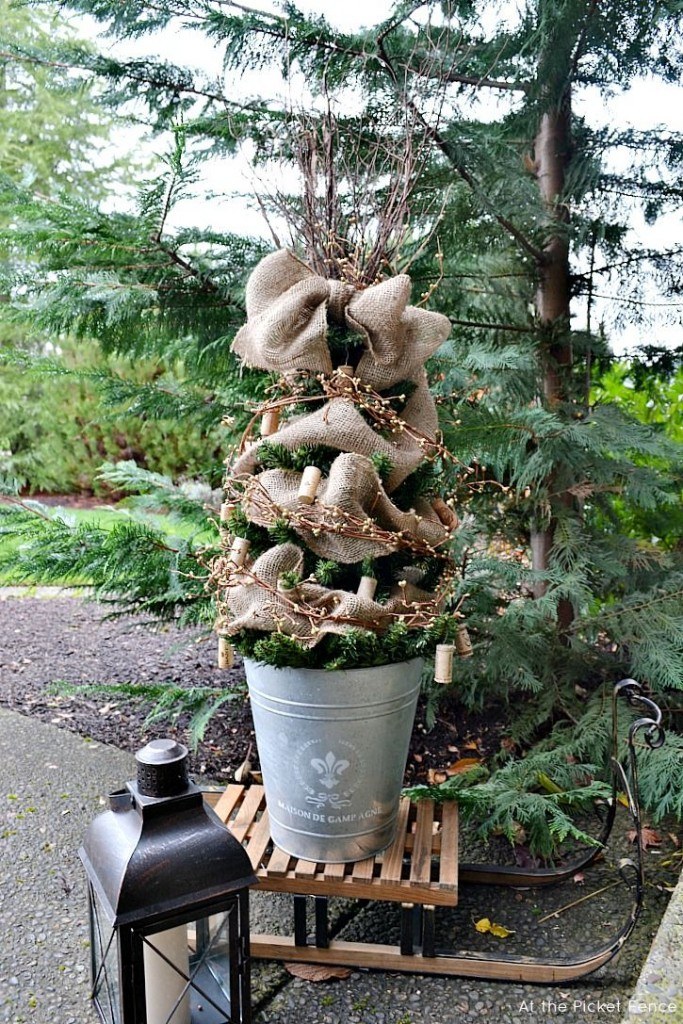 If you think mobile Christmas trees are only fun, you should have a look at the twig tree topper here. It will provide the perfect rustic touch to your décor.
StagTree Topper: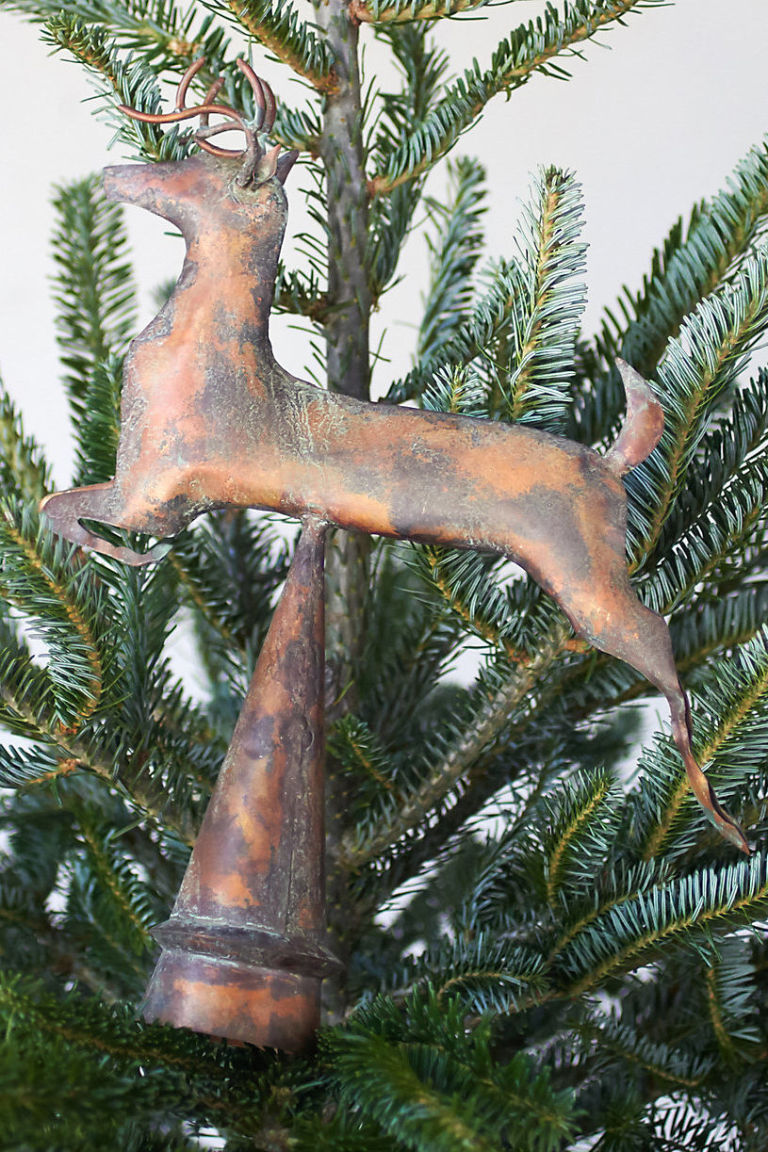 This stately and handcrafted stag tree topper will enhance the gorgeousness of your Christmas tree manifolds.
Get Crafty And Creative: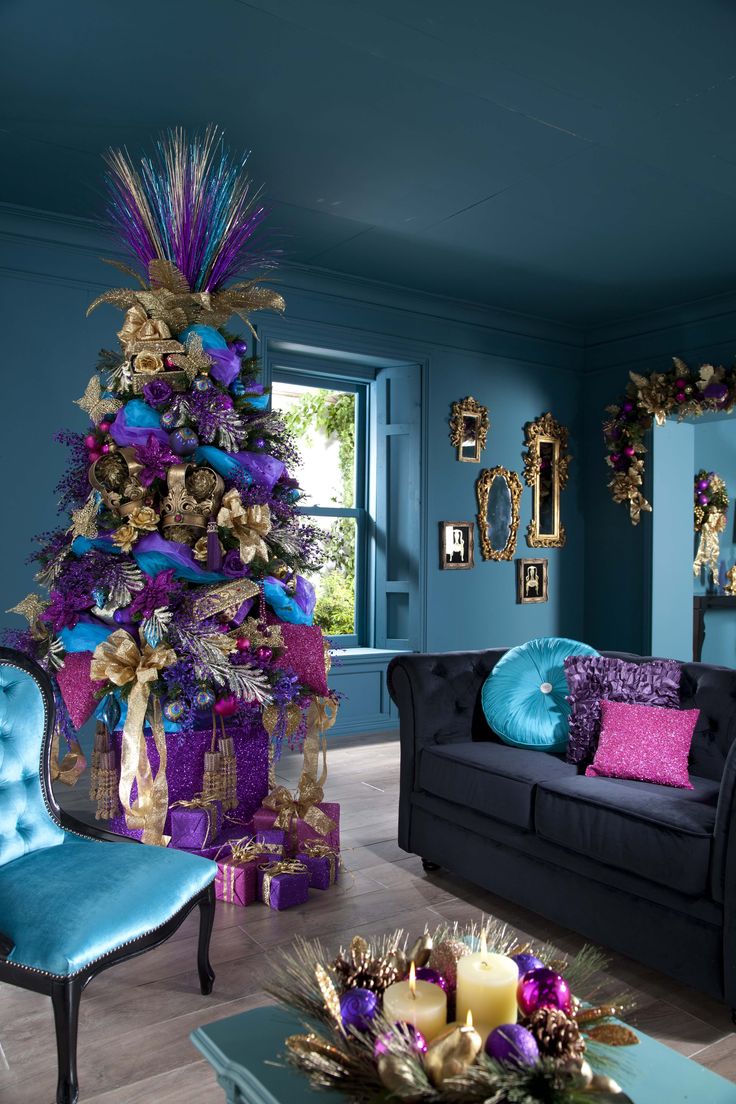 Tree toppers give plenty of ideas to get crafty and creative. See this picture, for instance, crafty items in dramatic colors are used to make the tree topper.
Checked Tree Topper: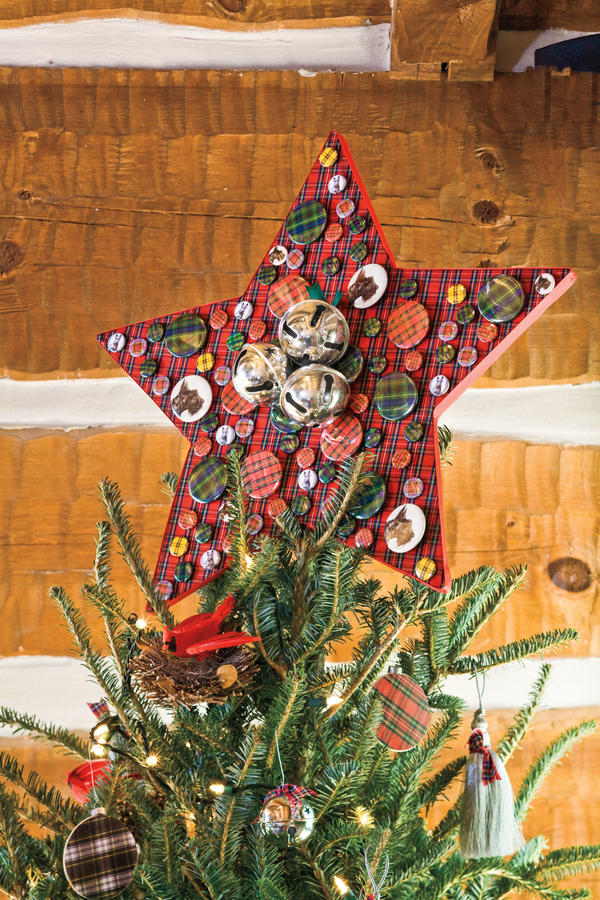 You can easily make this Christmas tree at home by following the link mentioned below. The star tree topper is decorated with plaid buttons, batches and jingle bells, but you can stud it with anything you like.
Purple Starburst Tree Topper: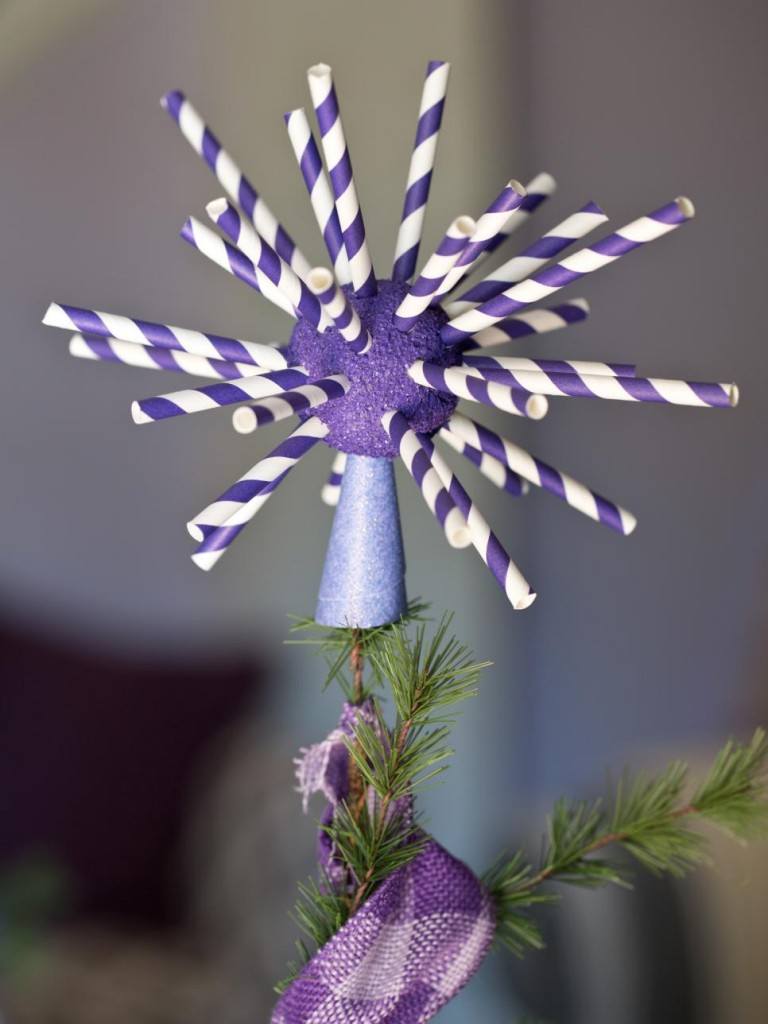 If you want to give your Christmas tree a playful touch, opt for this fun, purple starburst tree topper. Assign children the duty to make this tree topper.
Bow And Bauble: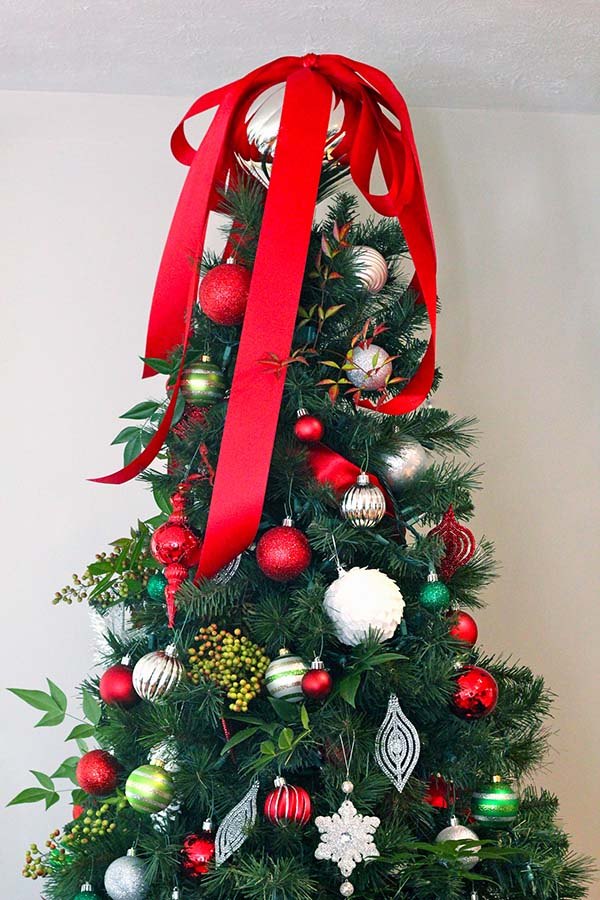 For the Christmas tree topper, the blogger opted for an oversized bulb or bauble draped neatly in red ribbon. The topper has been suspended with the fishing wire.
7 Point Star: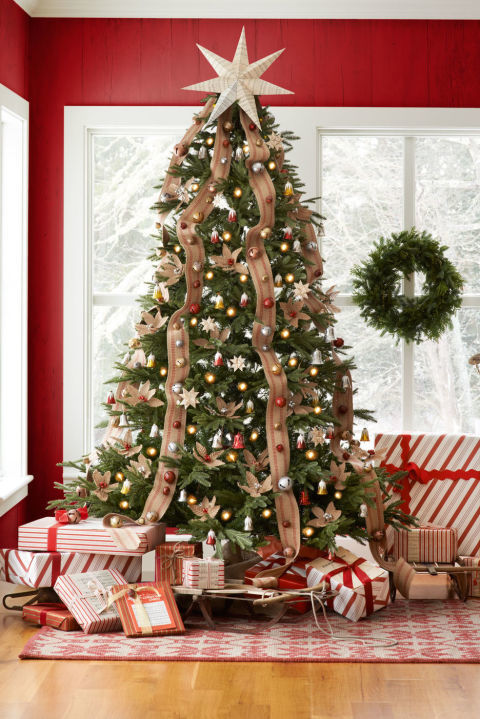 7 point Christmas tree topper can never go out of style, no matter how modern we can be in our decoration. This star tree topper is made with paper, which is another excellent feature.
Magnificently Gold: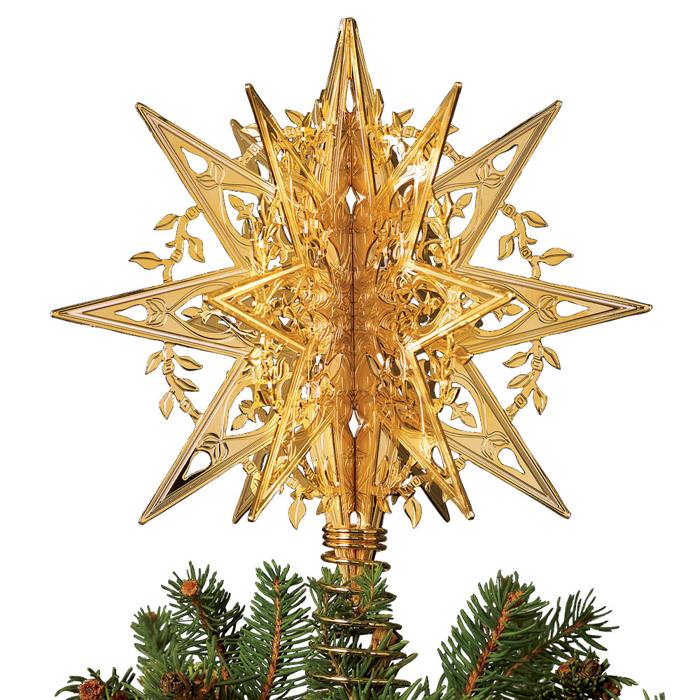 This is one of the grandest tree topper ideas we've seen in a long time. It's stately, sophisticated and will stand the test of time.
Angel Christmas Tree Topper: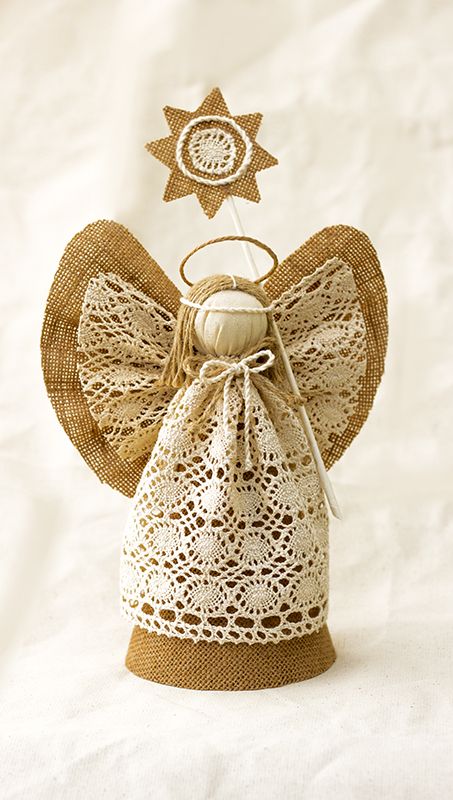 The angel tree topper is one of the classic designs. The one in the picture is made with burlap and crochet, which makes it look unique.
Personalized Tree Topper: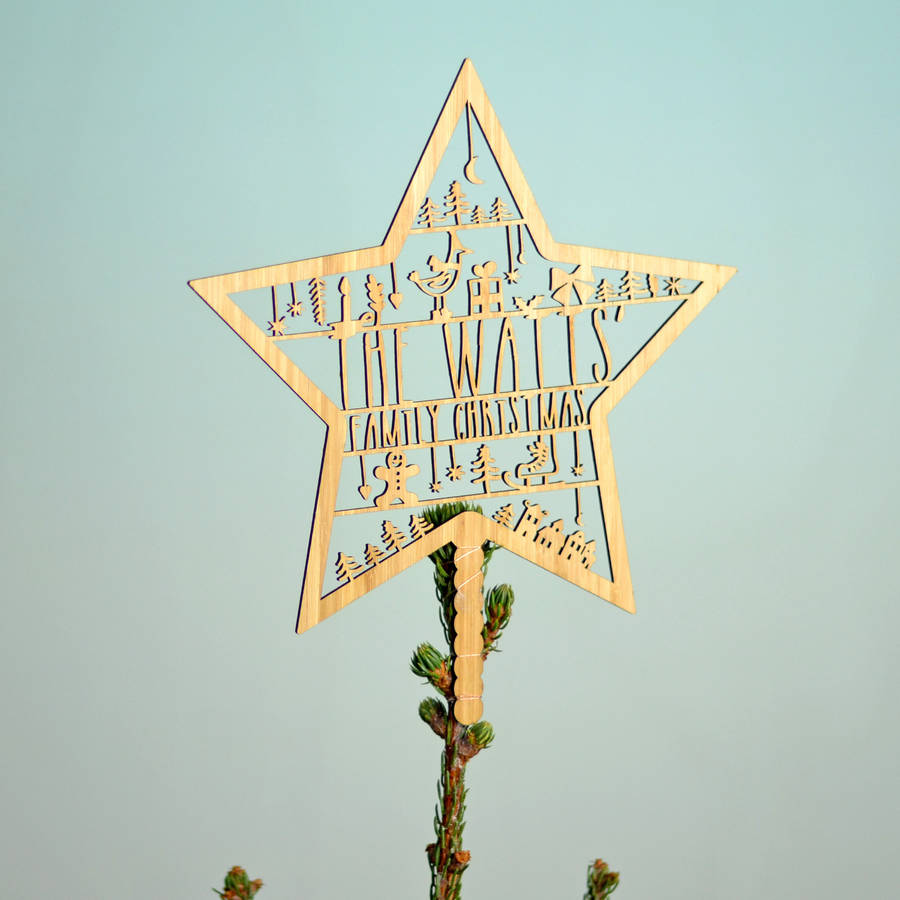 This has to be one of the coolest tree topper ideas ever. Made of bamboo and finished with a gold paint coat, the topper is engraved with the family name.
A Red Star: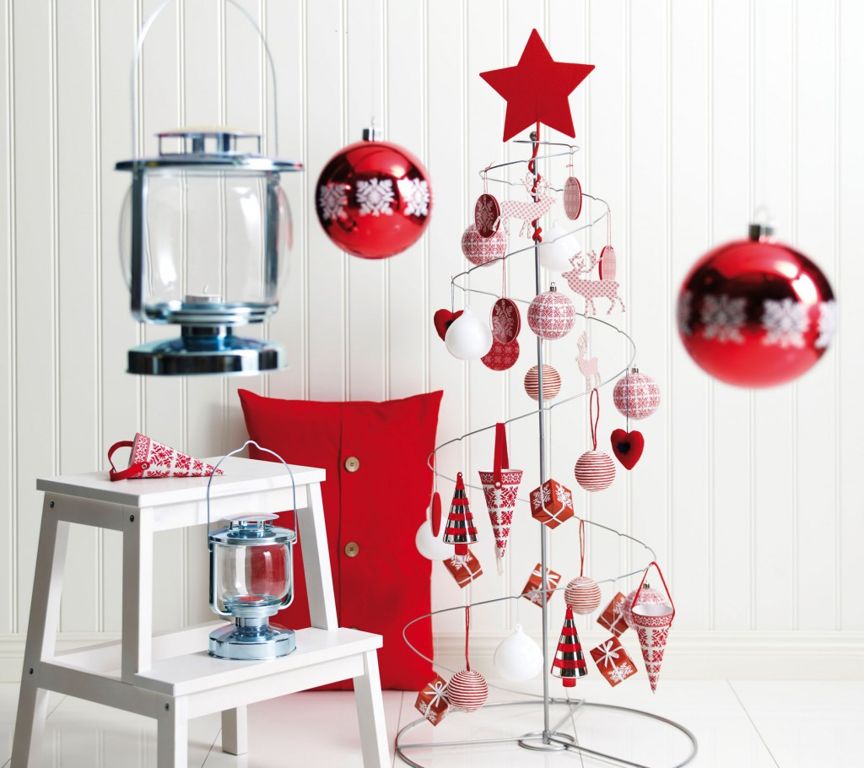 This cheerful and tiny ornamental Christmas tree is topped with a bright and vibrant red star. The entire setting is looking jaw dropping beautiful.
A Green Bow Tree Topper: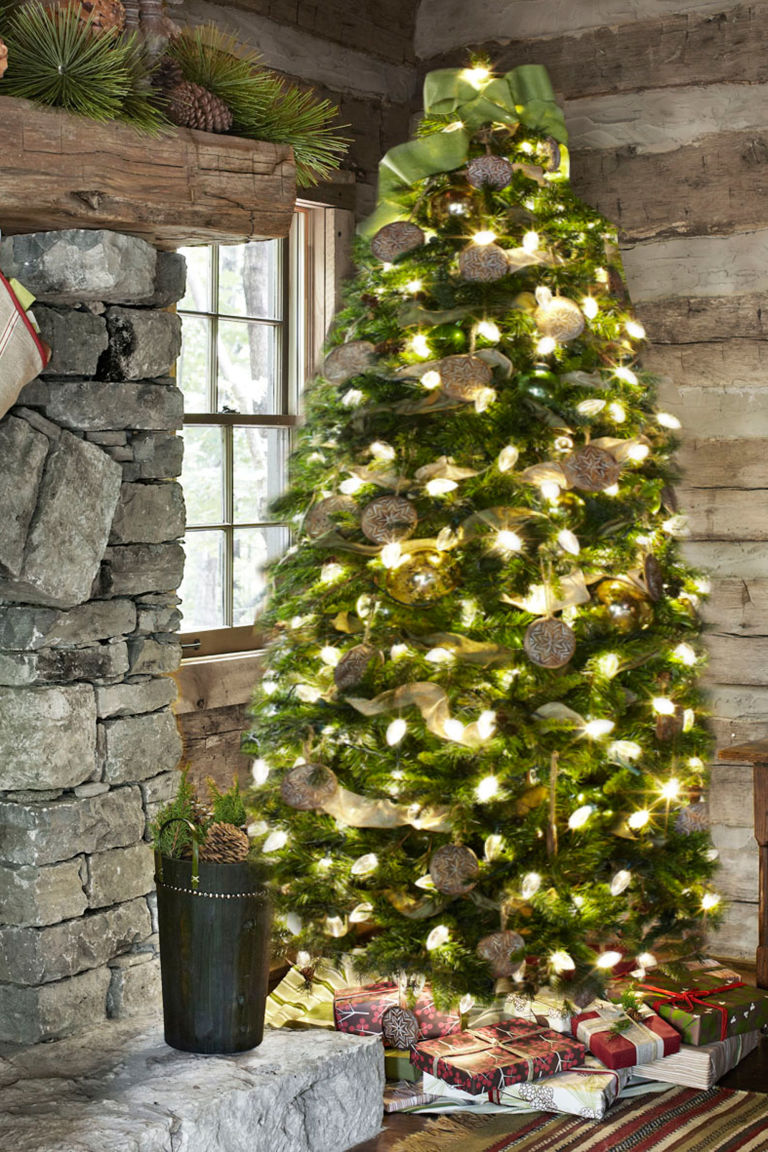 If you want to keep things simple or had forgotten about tree topper entirely, we've got a quick fix for you. Take a broad ribbon or burlap and tie a bow on top of the tree. Voila! You're done!
Antler Topper: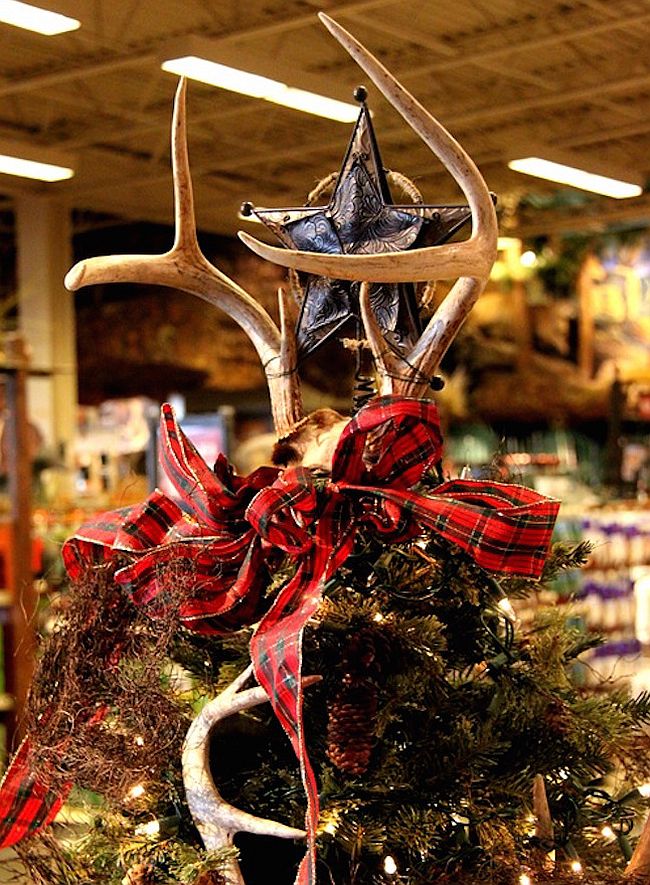 If you're a wildlife lover or wish to spread rustic charm in your house, opt for this reindeer antler Christmas tree topper. Antler tree toppers are in rage now and would be available at almost every décor store.
Sweet Pink: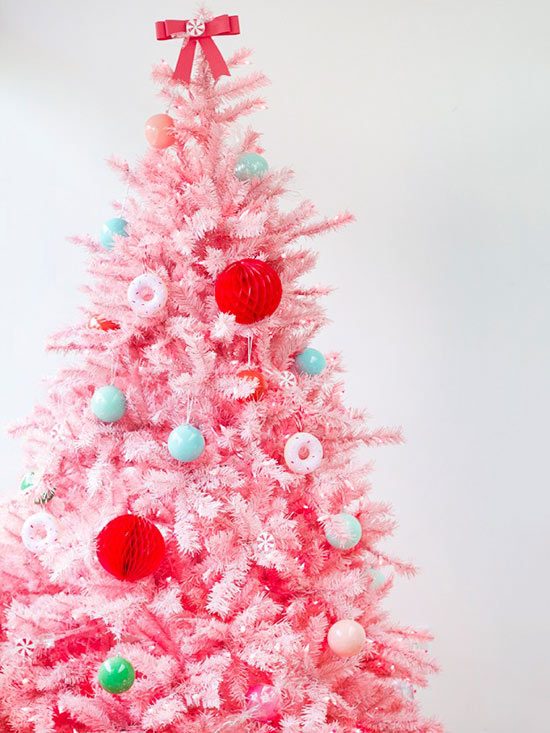 If you're using a bright pink Christmas tree, you have to select a tree topper worthy of it as well. So opt for this sweet bow shaped tree topper.
Peacock Perched At The Top: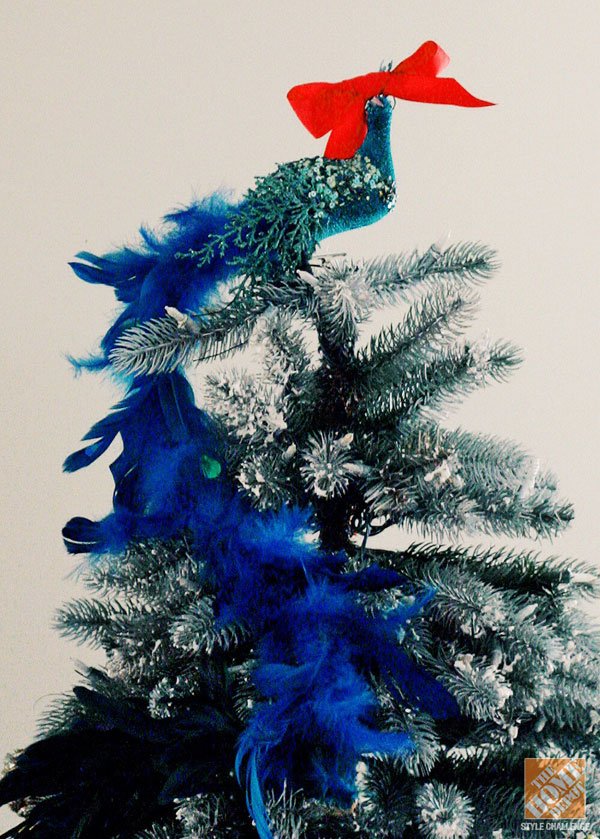 This one looks amazingly gorgeous. It features a majestic peacock perched at the top of the tree.
Monkey Tree Topper: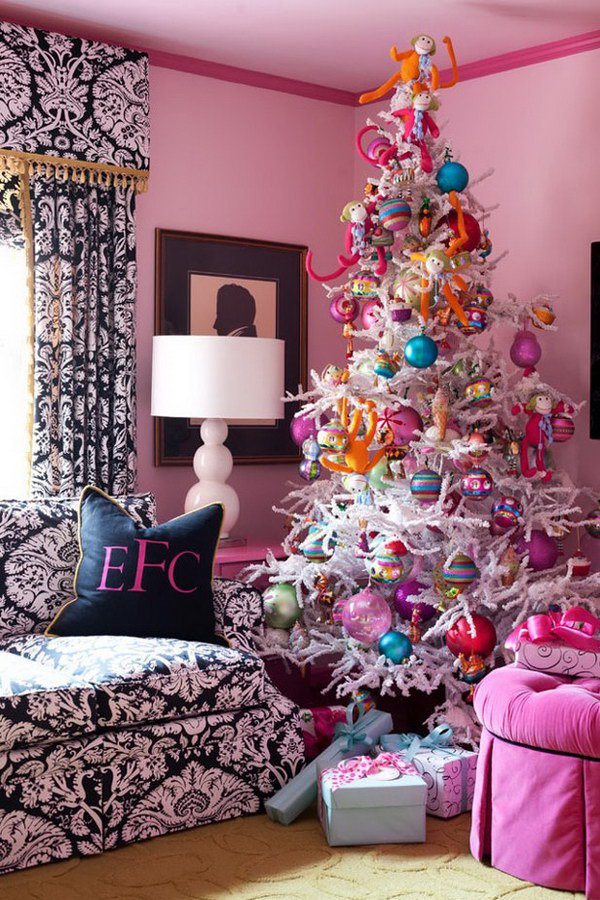 The monkeys are having a gala time perfect at the top of the Christmas tree. The idea is suitable for decking up children's room.
3D Star: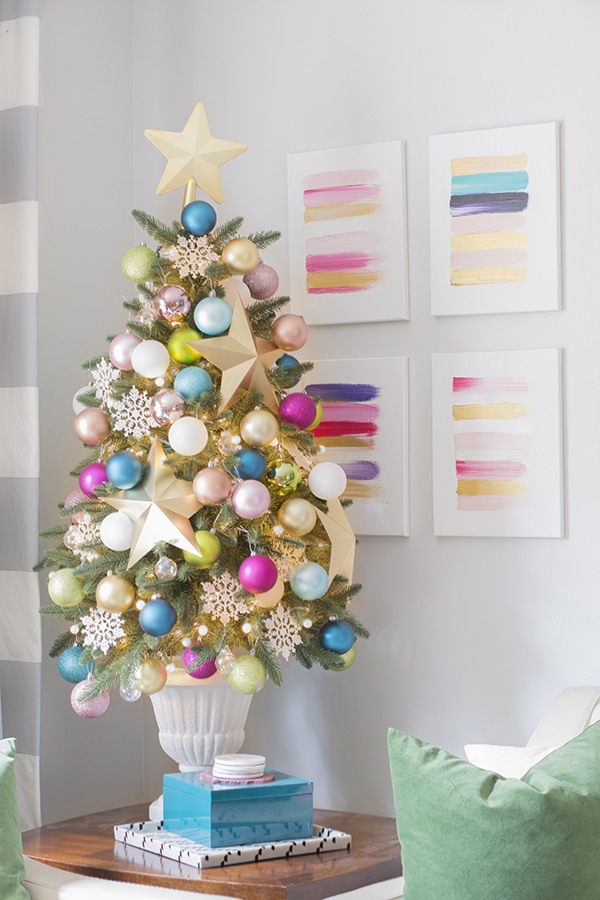 This easy to make and frugal tree topper is made with poster board and gold spray paint, which is giving it a 3D look. And we loved the idea of using the stars from top to bottom.
Luminaire Tree Topper: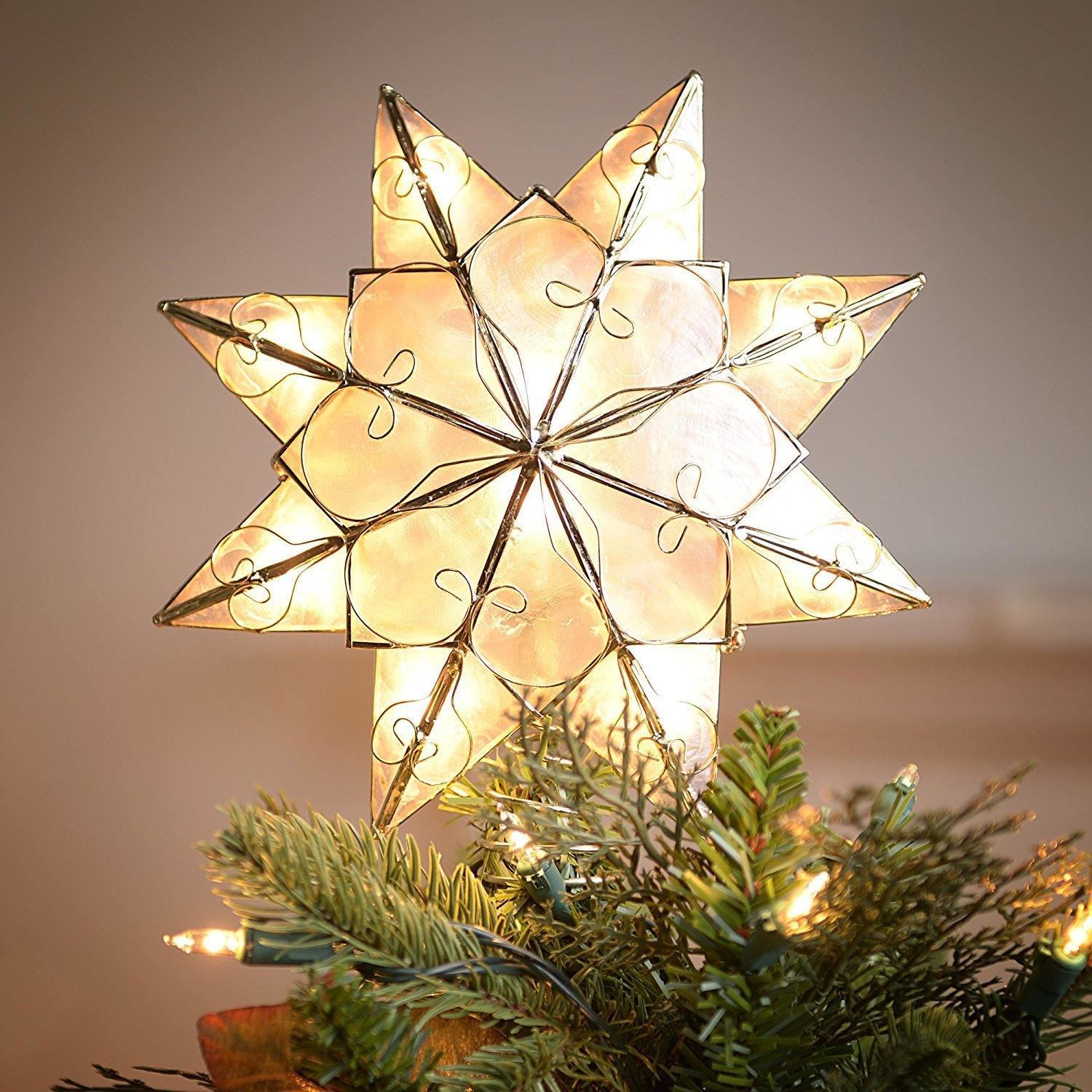 If you want to opt for a star-shaped Christmas tree topper, we'd suggest you go with the others have led lights in it. It will fill the house with a soft glow.
A Conical Tree Topper: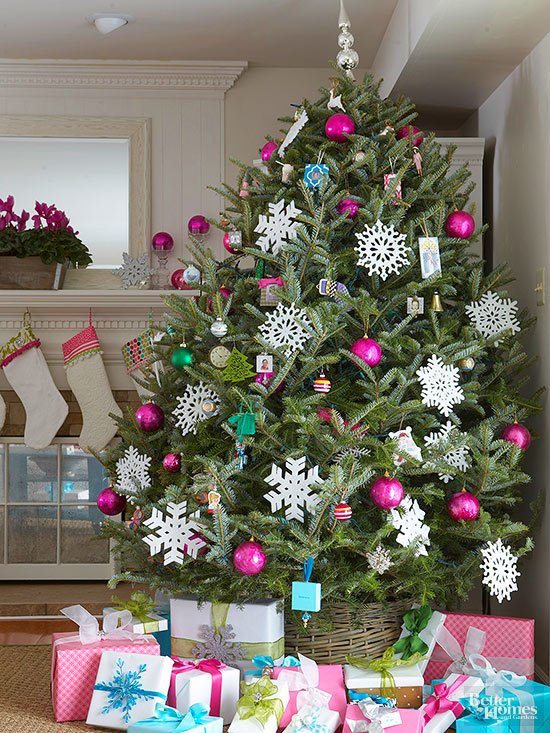 A conical tree topper is a great alternative to the regular and highly familiar star tree topper. It will contrast well with the pink or any other bright colored ornament.
Inflatable Candy Tree Topper: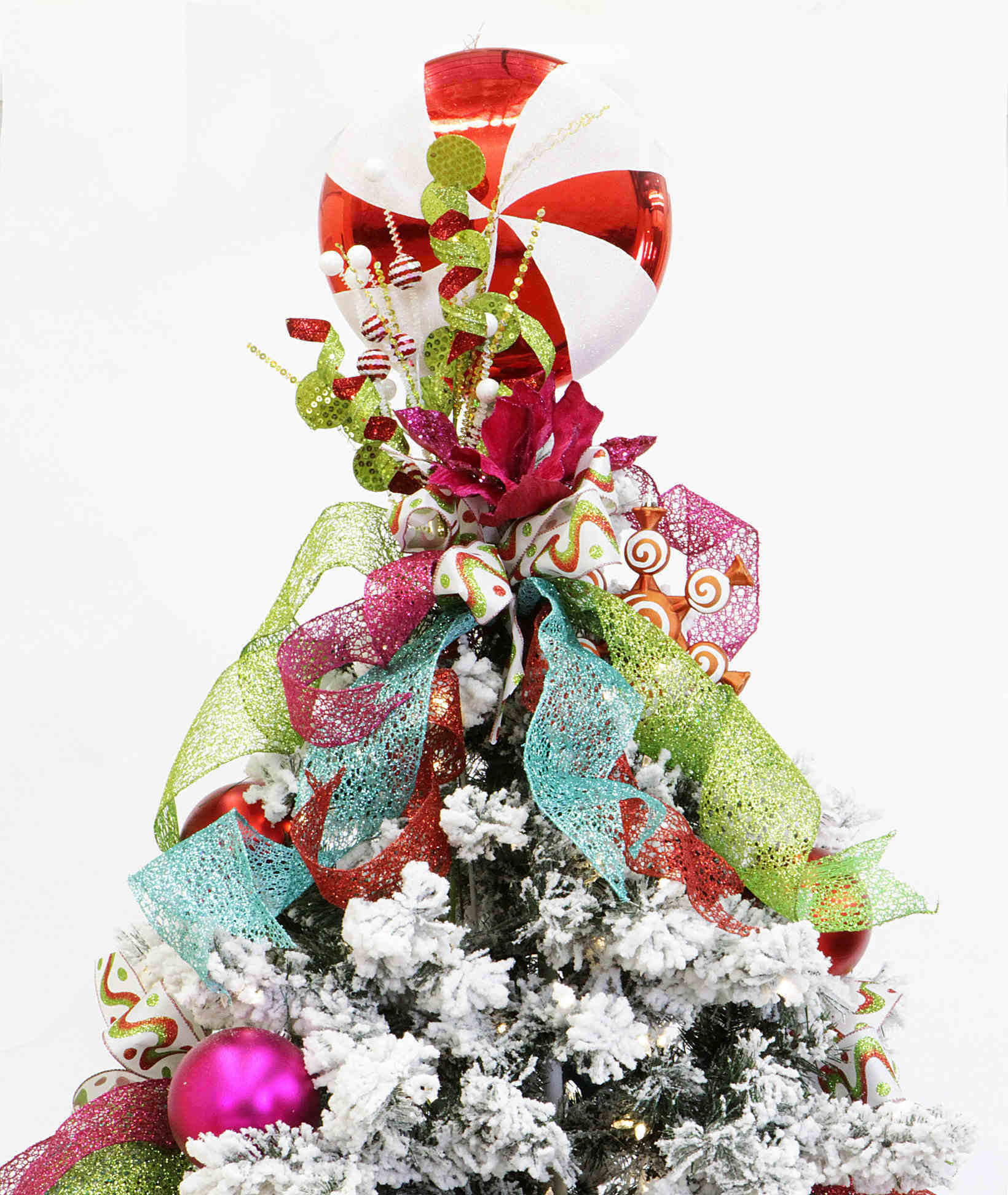 Inflatable Christmas decorating items are not just limited to outdoor decoration. They have started being used as indoor decoration as well.
Cute Angel Tree Topper: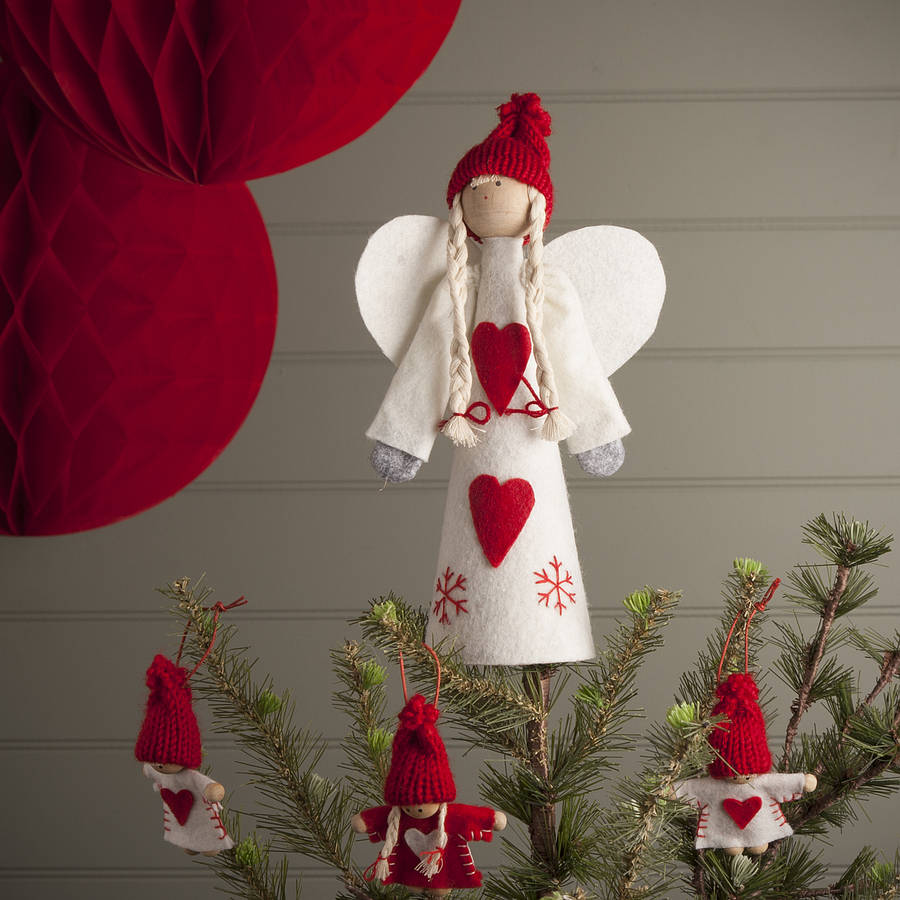 Have you even seen an angel dressed in a beanie cap? We sure you haven't? Just imagine how adorable she will look, seated on top of your Christmas tree.
Silver Starburst: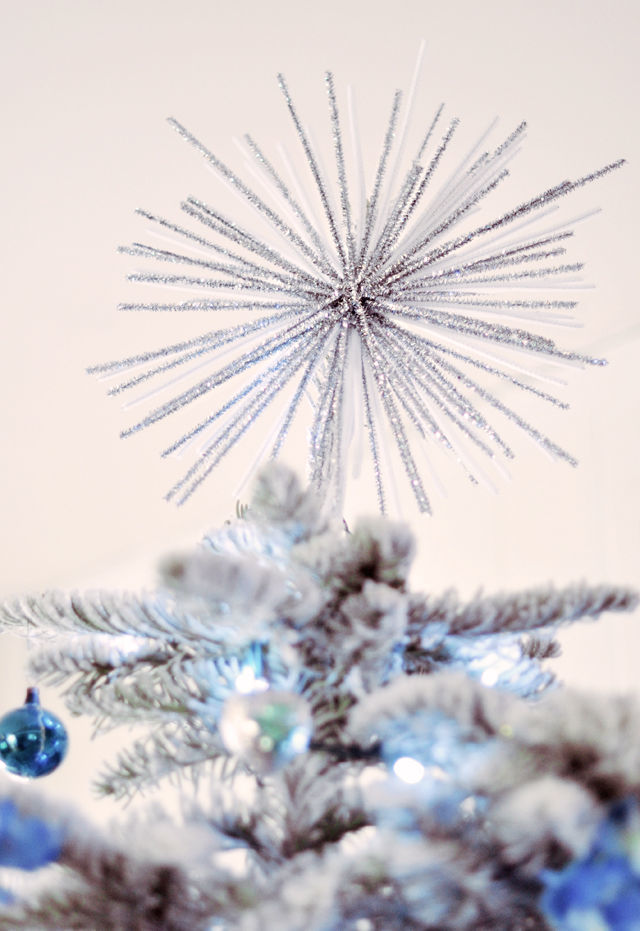 Would you believe if I tell you that the ultra-glamorous tree topper you see here is made with pipe cleaners? Yes, even we are mighty impressed.
Santa Hat Tree Topper: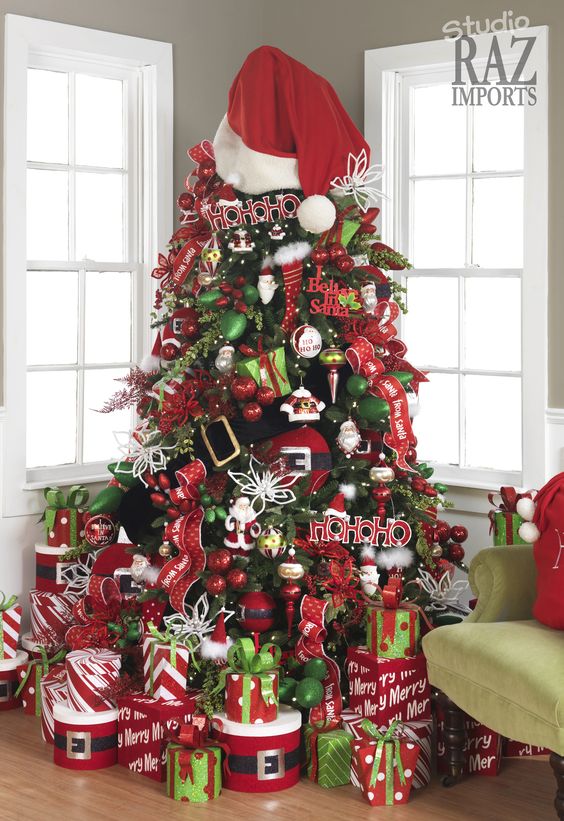 Another trend of Christmas 2016 is using Santa's cap as Christmas tree topper. It's an excellent way to fill your house with cheer, especially if you have kids at home.
Brightly Beautiful: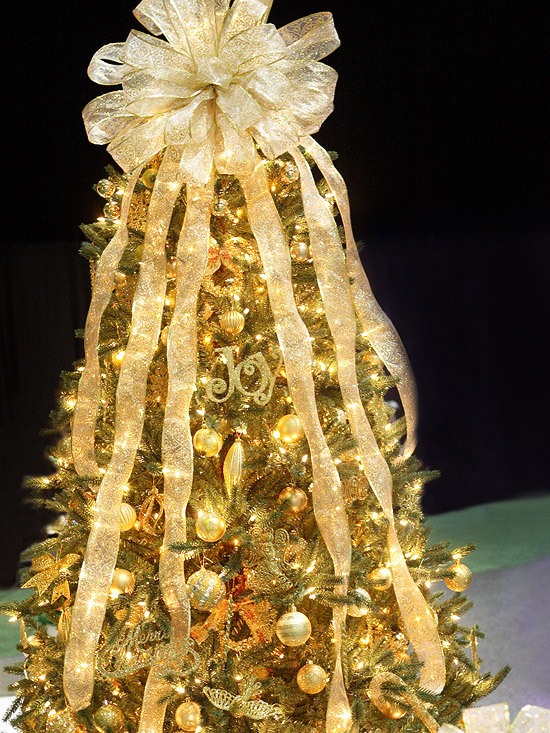 The glittering bow tree topper will fill your house with a bright glow. We must say the cascading tails are adding extra glamor to the tree.
A Rustic Look: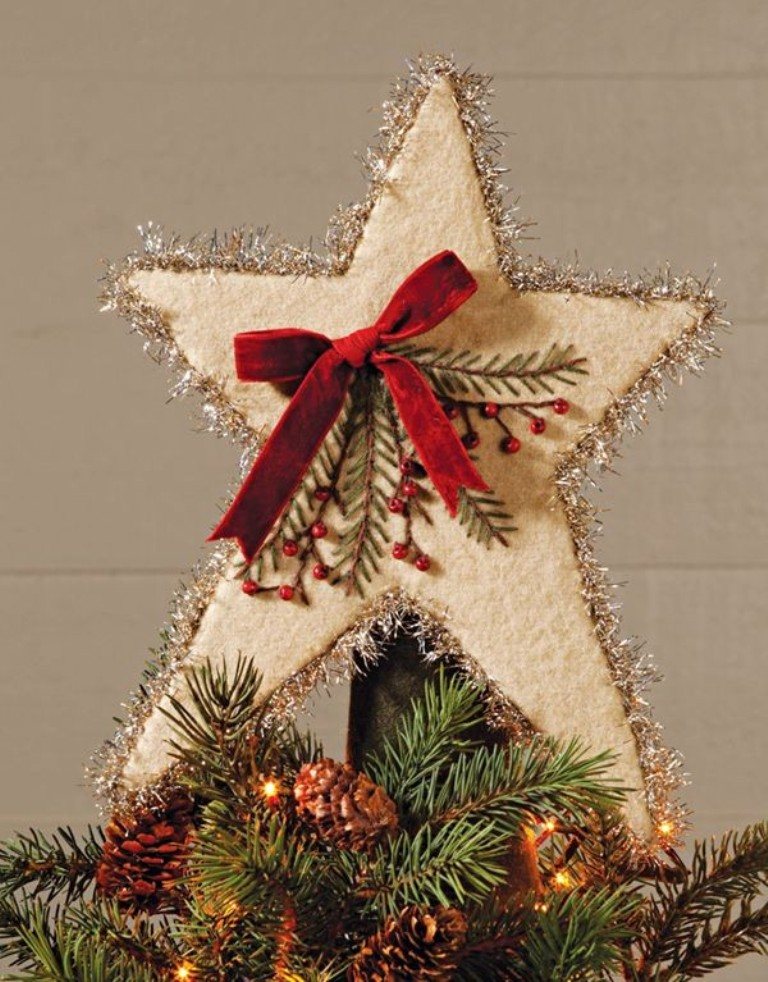 Here's another rustic tree topper for you to try for a countryside Christmas decoration theme. Do not forget to decorate the tree with pinecones.
A Cluster Of Flowers: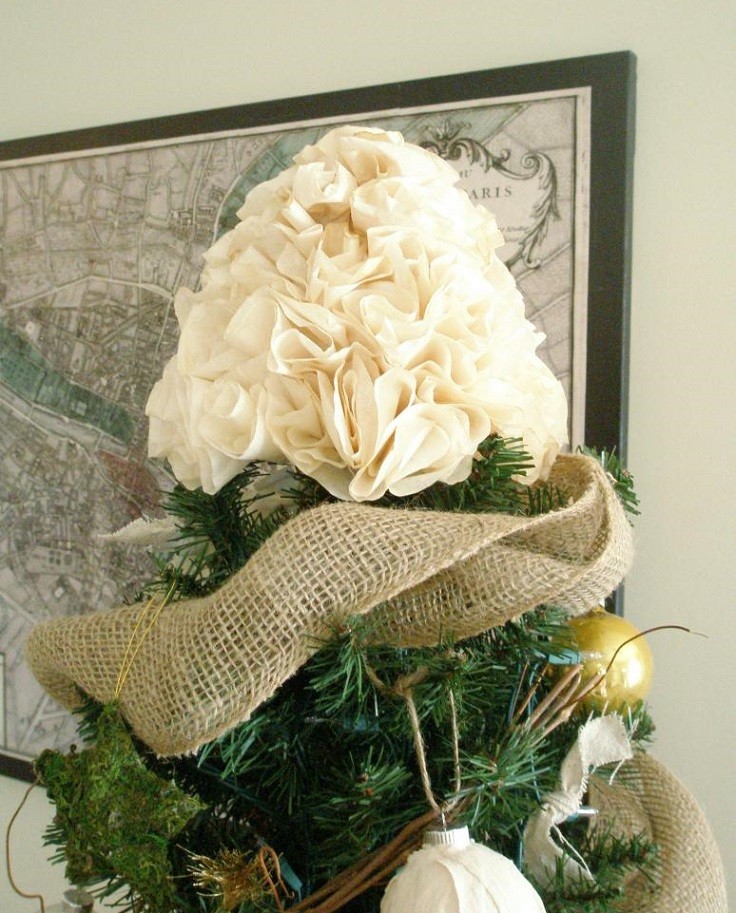 This has to be the most elegant tree topper ever. You can try to prepare the tree topper at home or purchase it online.
Scrappy Star: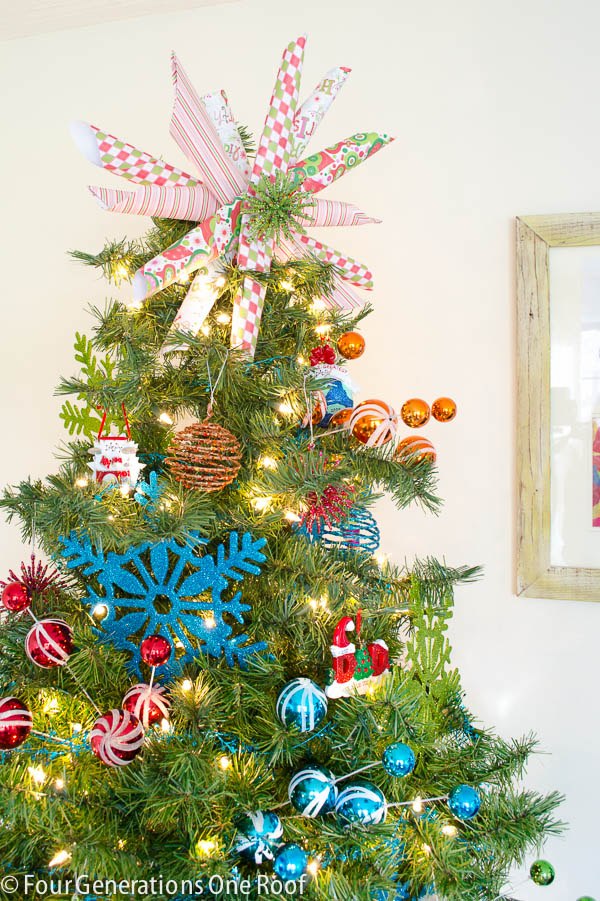 If you have some paper scraps or wrapping paper left from all the Christmas gift wrapping, you can put them to use by making this star tree topper.