Now that Christmas is less than a month to go, it's time to start preparing for the holiday menu. Holiday is the perfect time to indulge in delicious treats. Some people opine, and rightly so, that side dishes are the real stars of a Christmas feast. They bring variety to your banal, ham, chicken and beef loaded Christmas menu.
You May Also Like To Read:
Snydle.com is here to help you create a few mouthwatering side dishes to wow the guests. Have a look at the most scrumptious Christmas side dish recipes round up below!
Roasted Mushrooms In Browned Butter: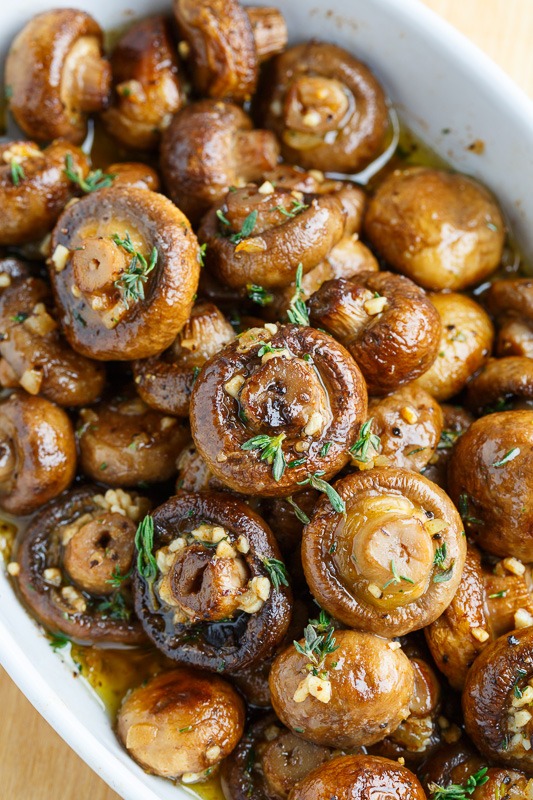 Mushrooms are one of the favorite foods during Christmas. They provide the body with warmth and energy. So here's scrumptious roasted mushrooms in the browned butter recipe from closetcooking.com to present to your guests.
Maple Cinnamon Roasted Butternut Squash: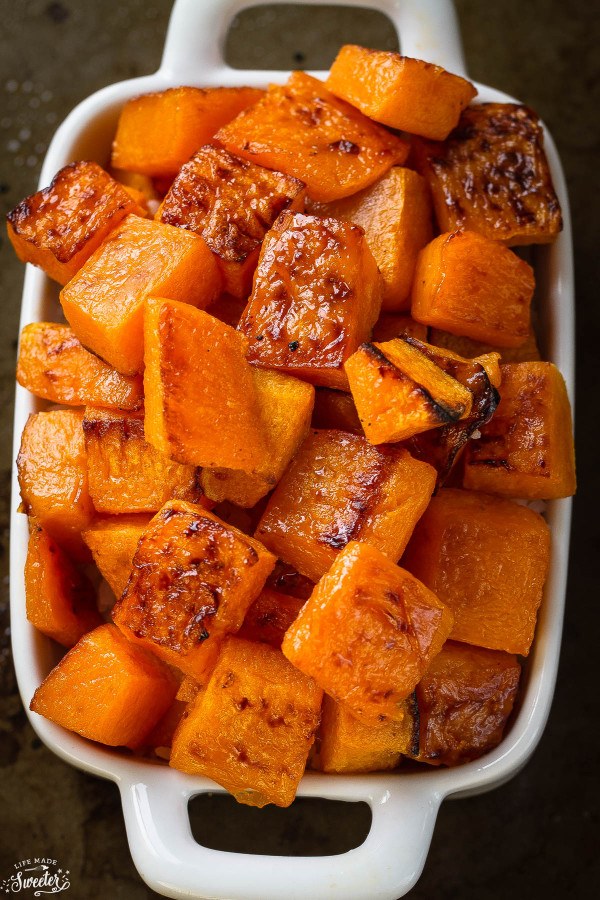 If Thanksgiving is about sweet potatoes, Christmas is all about butternut. So whip up this delicious maple cinnamon roasted butternut squash recipe from lifemadesweeter.com for the side dish.
Pan Sauteed Brussels Sprouts With Caramelized Onions And Bacon: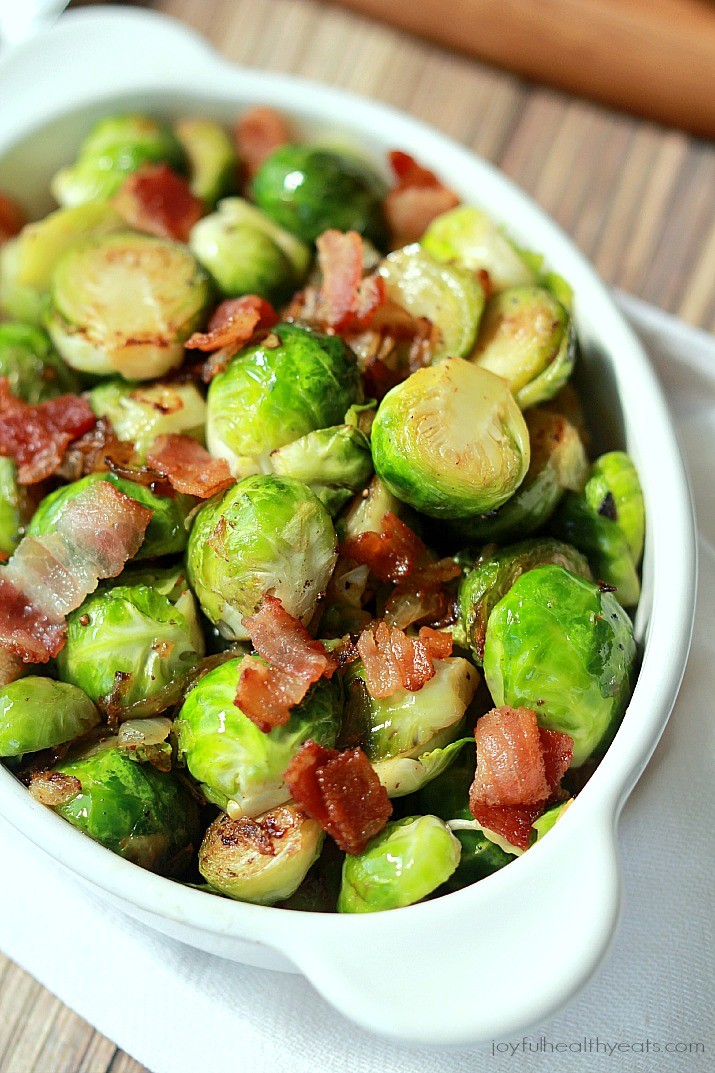 Who knew Brussels sprouts could be so tasty? Thanks to joyfulhealthyeats.com for this fantastic recipe.
Butternut Squash Noodles: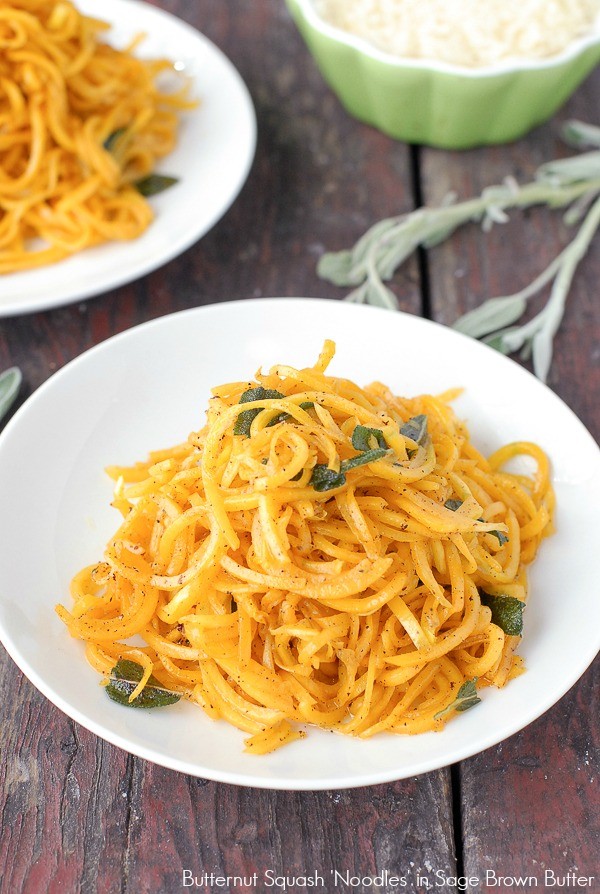 We bet you this butternut squash noodles would be the first thing to go off the table.
Roasted Vegetables With Rosemary Garlic: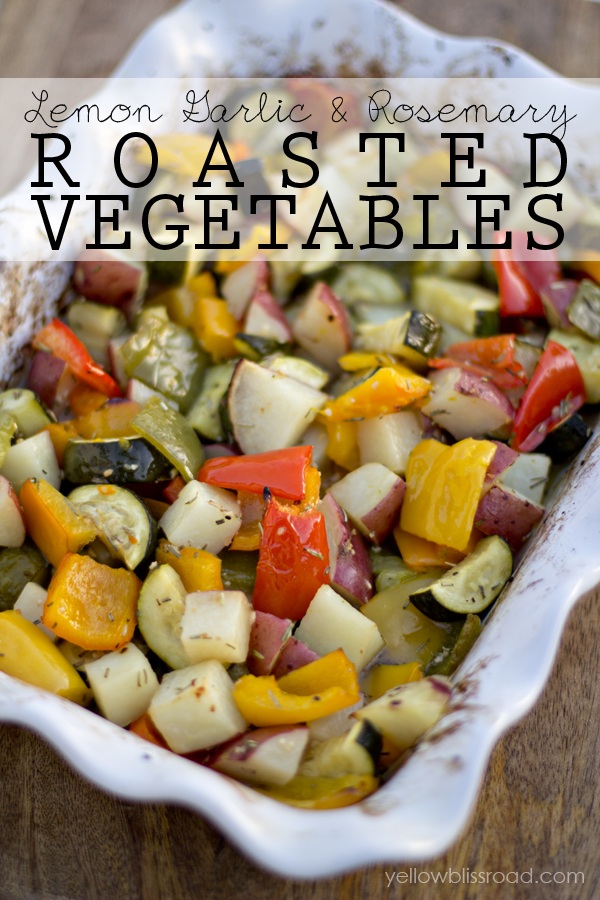 The lovely and colorful veggie dish from yellowblissroad.com won't let you miss summers during the Christmas. Even children will be thrilled to see this pretty dish.
Gruyere Mushroom Caramelized Onion Bites: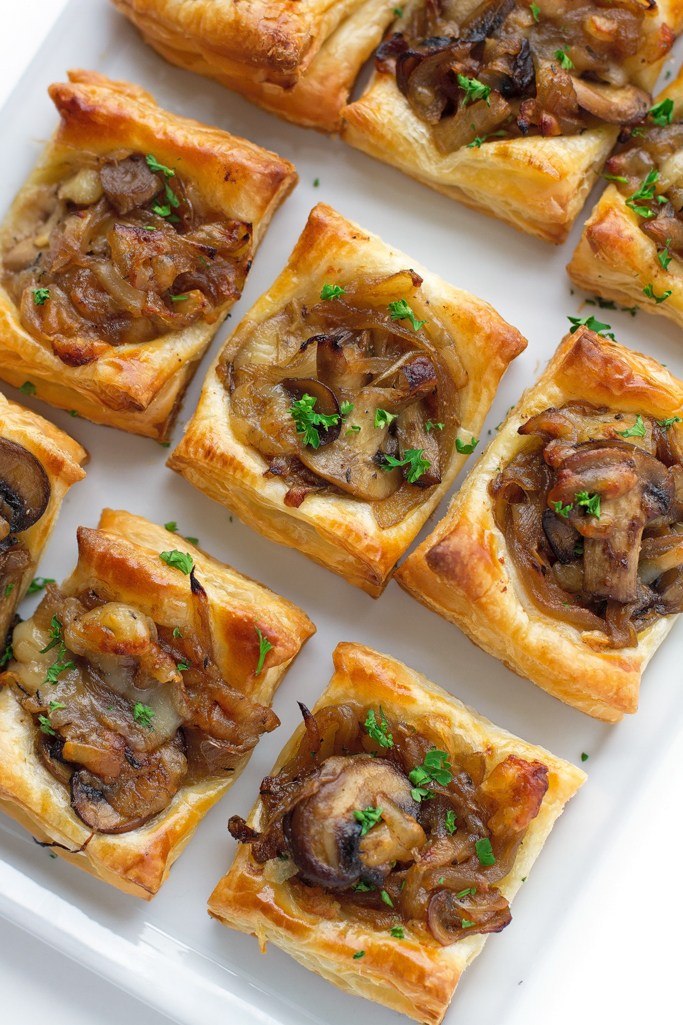 These tiny onion bites from littlespicejar.com come packed with a mighty punch of flavour. Since they are made with puff pastries, it won't take much time to whip them up.
Warm Frisée Salad With Crispy Kosher Salami: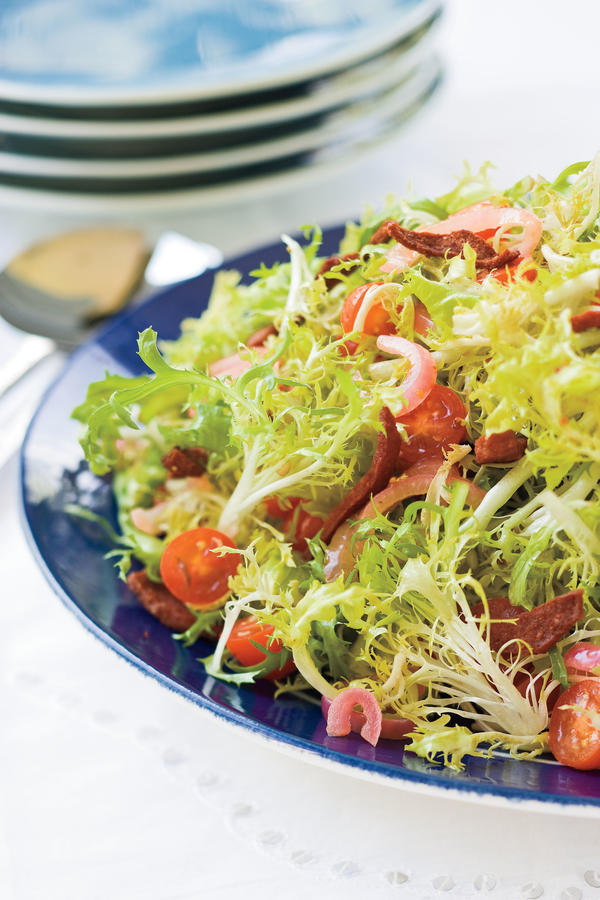 This warm frisee salad with crispy kosher salami includes a sweet, sherry vinegar, which balances the flavour very well. Get the recipe at southernliving.com.
Sweet Corn Salsa: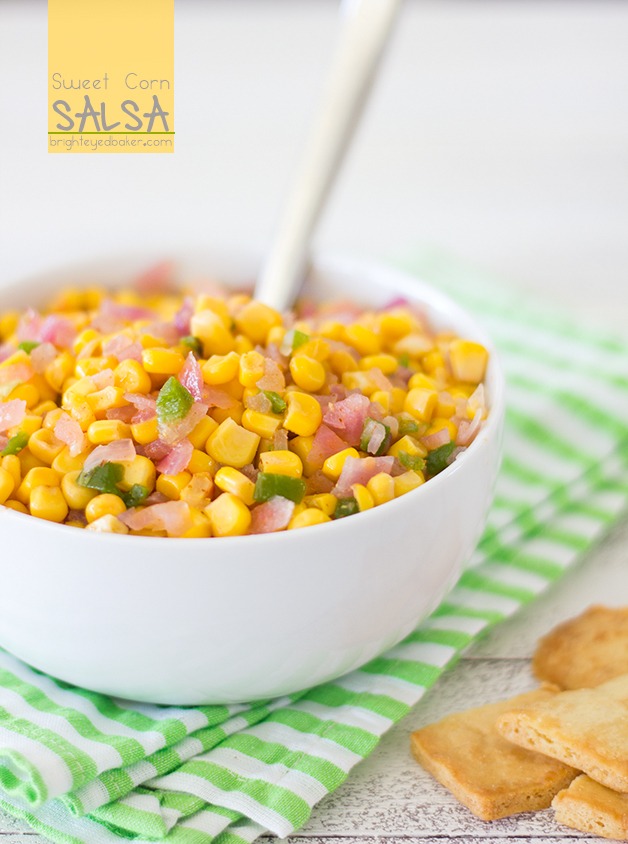 A classic dish, not just for Christmas, but all year long. You can adjust the seasoning any way you like. Get the recipe at brighteyedbaker.com.
Cranberry Fluff Salad: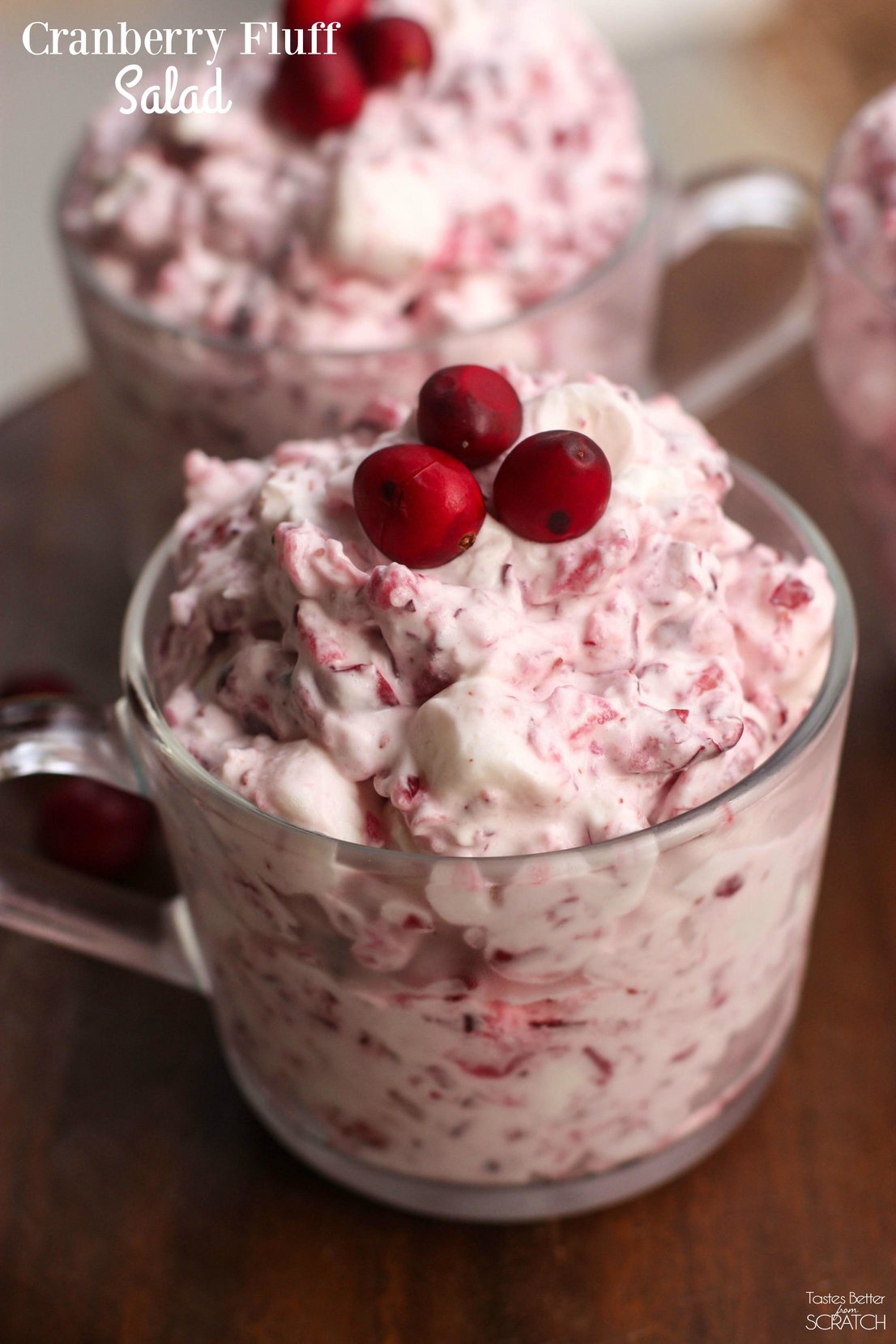 Is it a salad? Or a dessert? I think even you are as confused as we are. And that's what makes this cranberry fluff salad from tastesbetterfromscratch.com unique.
Cream Cheese Asparagus Bundles: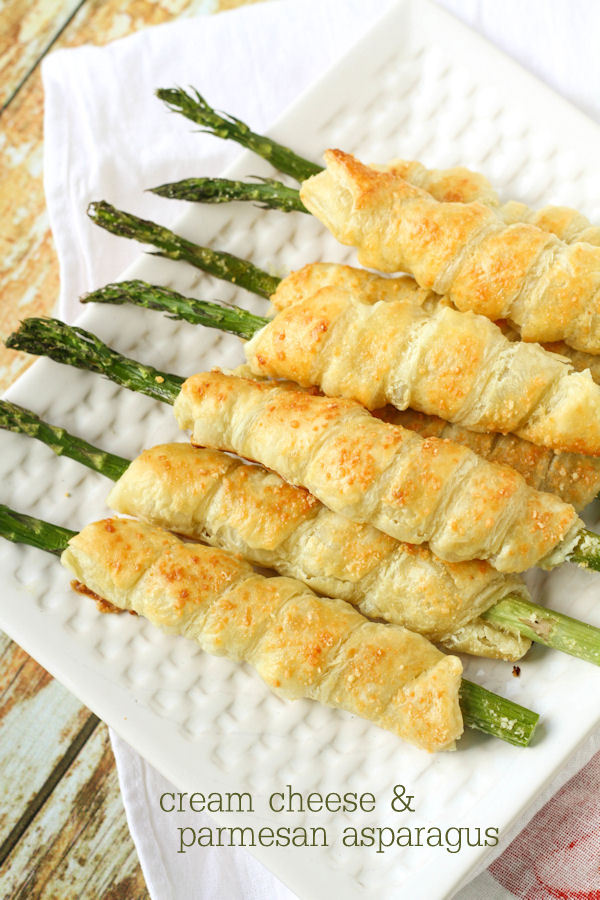 You don't need to be a vegetarian to enjoy these cream cheese, asparagus bundles from lilluna.com. It's easy to make, delicious and a thorough crowd pleaser.
Parmesan Duchess Potato: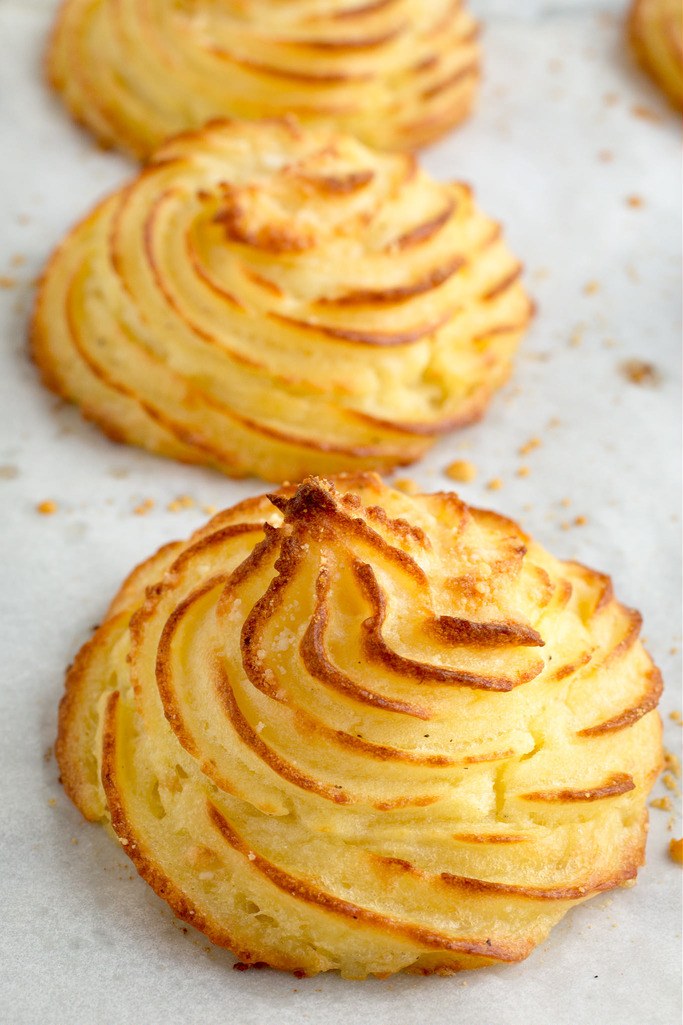 These warm and comforting parmesan duchess potatoes from stripedspatula.com will accompany your main dishes perfectly. And believe us, it will give a fancy look to the dinner table as well.
Rosemary And Taggiasche Olive Dinner Rolls: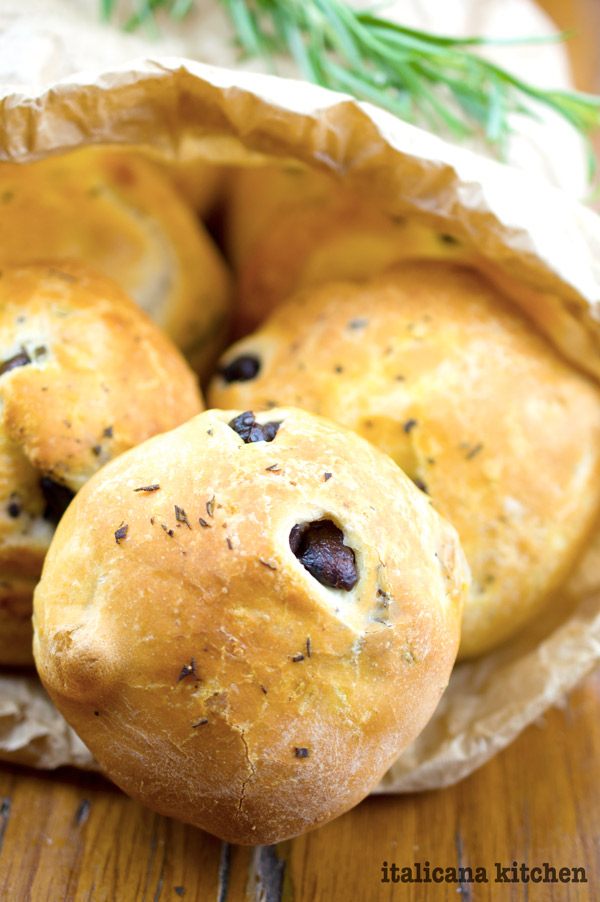 If you feel that dinner rolls are hard to make, have a look at the recipe of rosemary and taggiasche olive dinner rolls from italicanakitchen.com.
Twice Baked Sweet Potatoes With Balsamic Onions And Goat Cheese: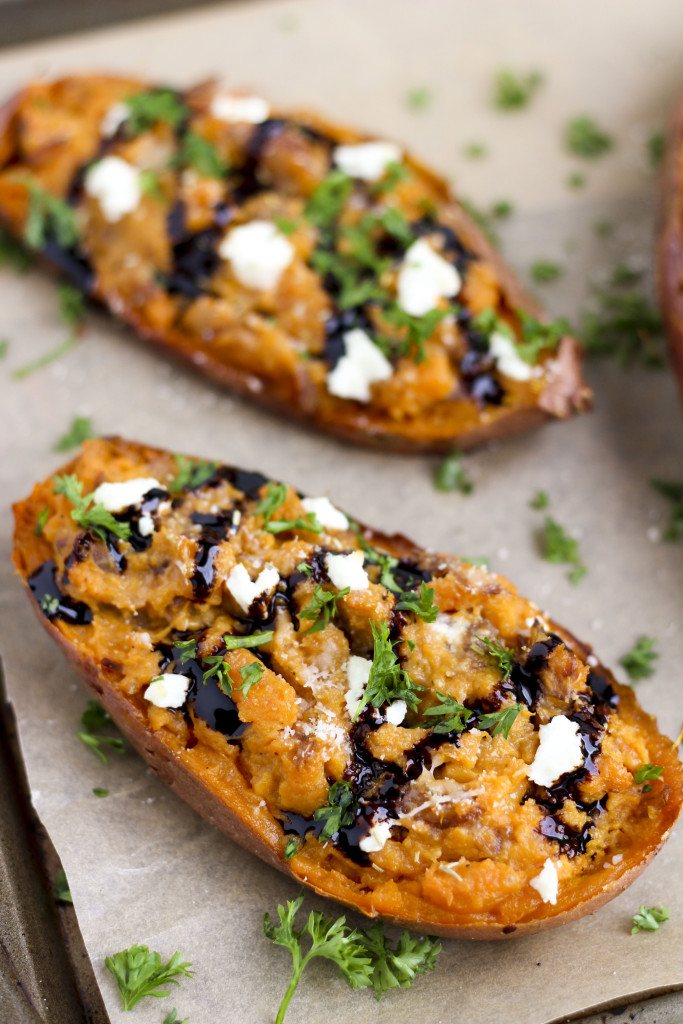 These twice baked potatoes from staceyhomemaker.com are stuffed with rosemary, creamy goat cheese and sautéed balsamic onions. It sounds and looks delicious.
Creamy Italian Asparagus: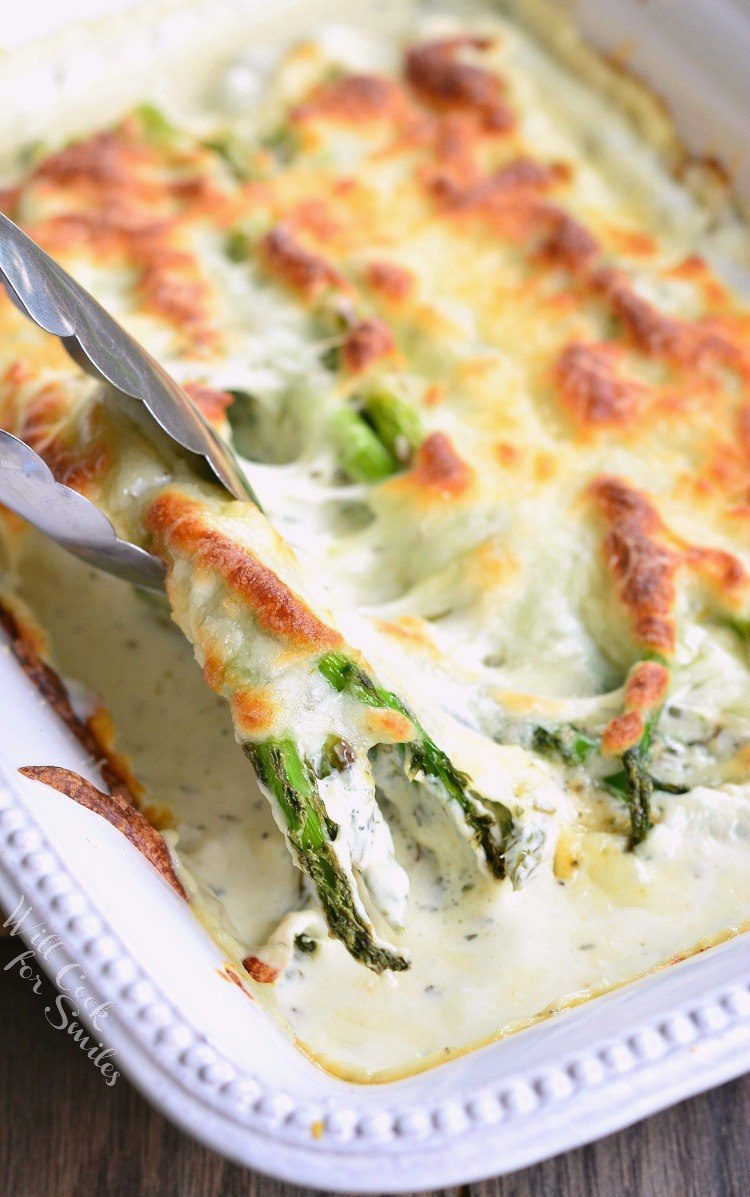 BRB guys, we're going to prepare this delicious creamy Italian asparagus from willcookforsmiles.com right away. It's so creamy, so cheesy and so flavorful that no one can miss it.
Creamy Baked Corn: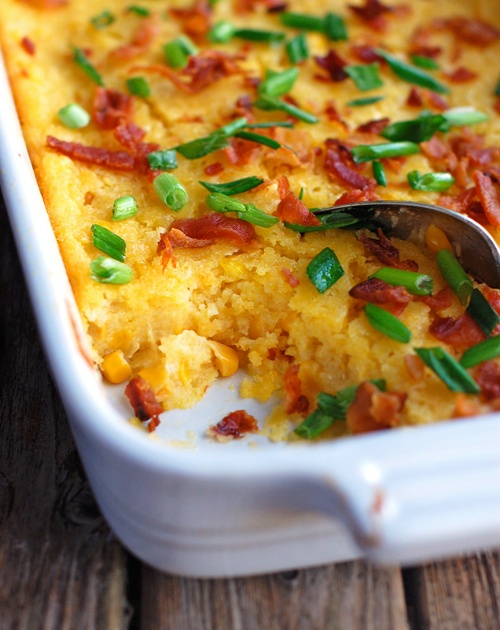 This recipe from pinchofyum.com has cream, corn, and bacon, what else would you want from a yummy side dish? And it's super easy to make too! We need this in our mouth right now!
Christmas Salad: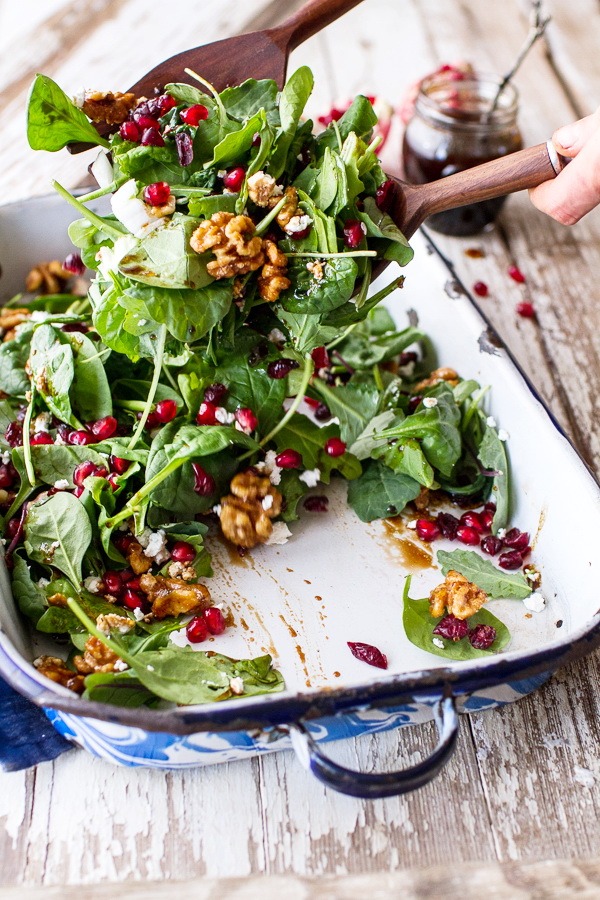 This Christmas salad from easyidea.org looks so beautiful that we couldn't help including the Christmas side dish menu. We loved the addition of walnuts in the salad.
Herbed Wild Rice And Quinoa Stuffing: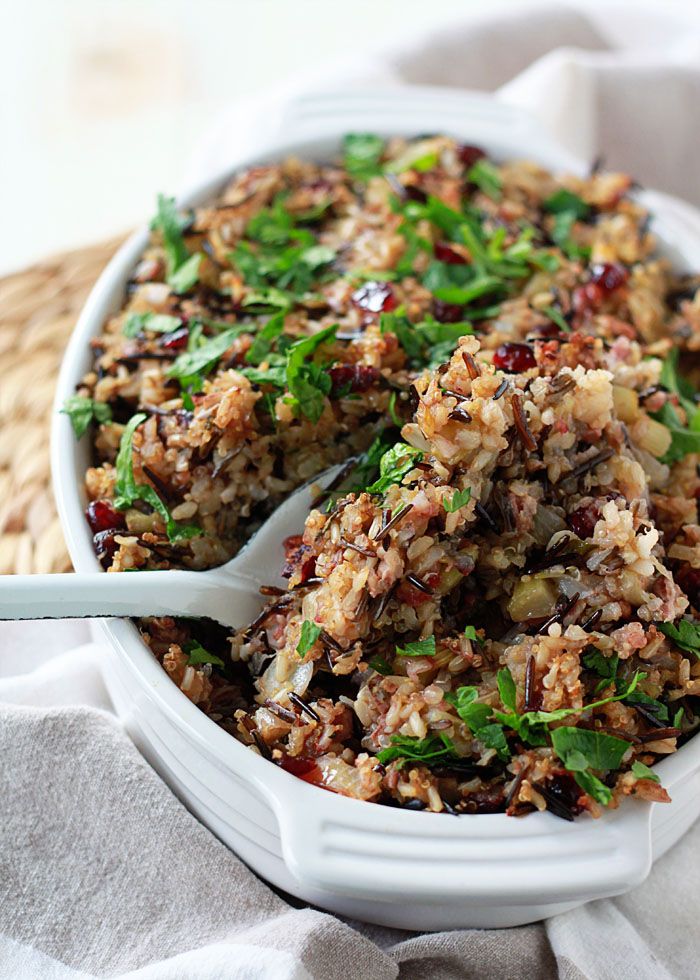 This herbed wild rice and quinoa stuffing from kitchentreaty.com would make an excellent stuffing for your chicken, turkey and even capsicum.
Bacon Ranch Green Beans: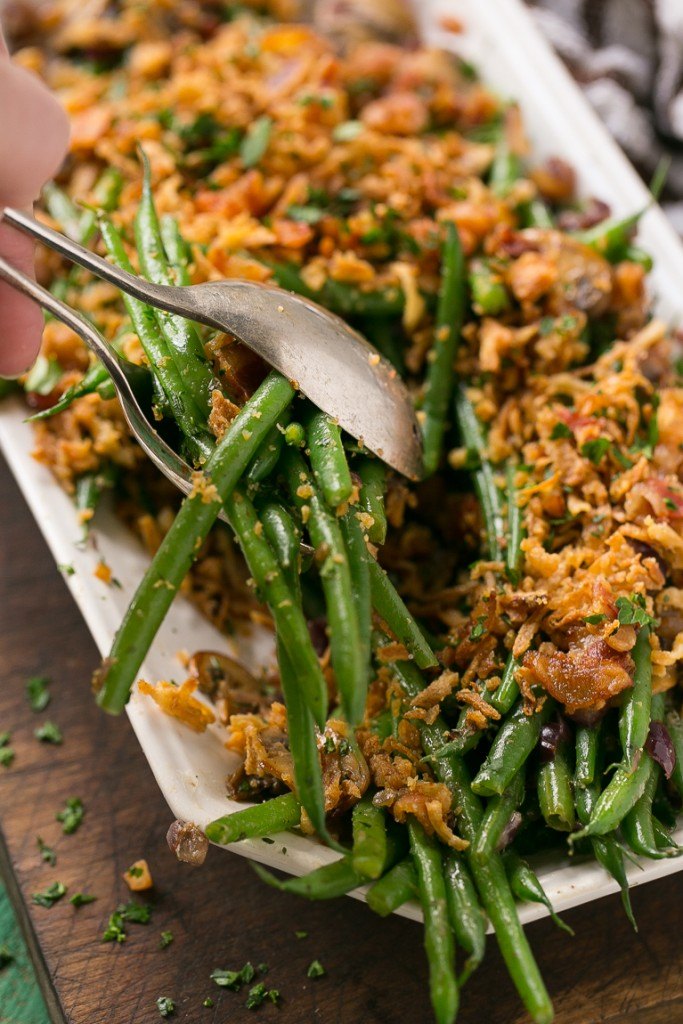 These bacon ranch green bacon from dinneratthezoo.com is cooked in ranch butter and then topped with bacon and onions. Sounds so much better than regular sautéed green beans.
Jasmine Rice with Fresh Lime, Black Beans & Cilantro: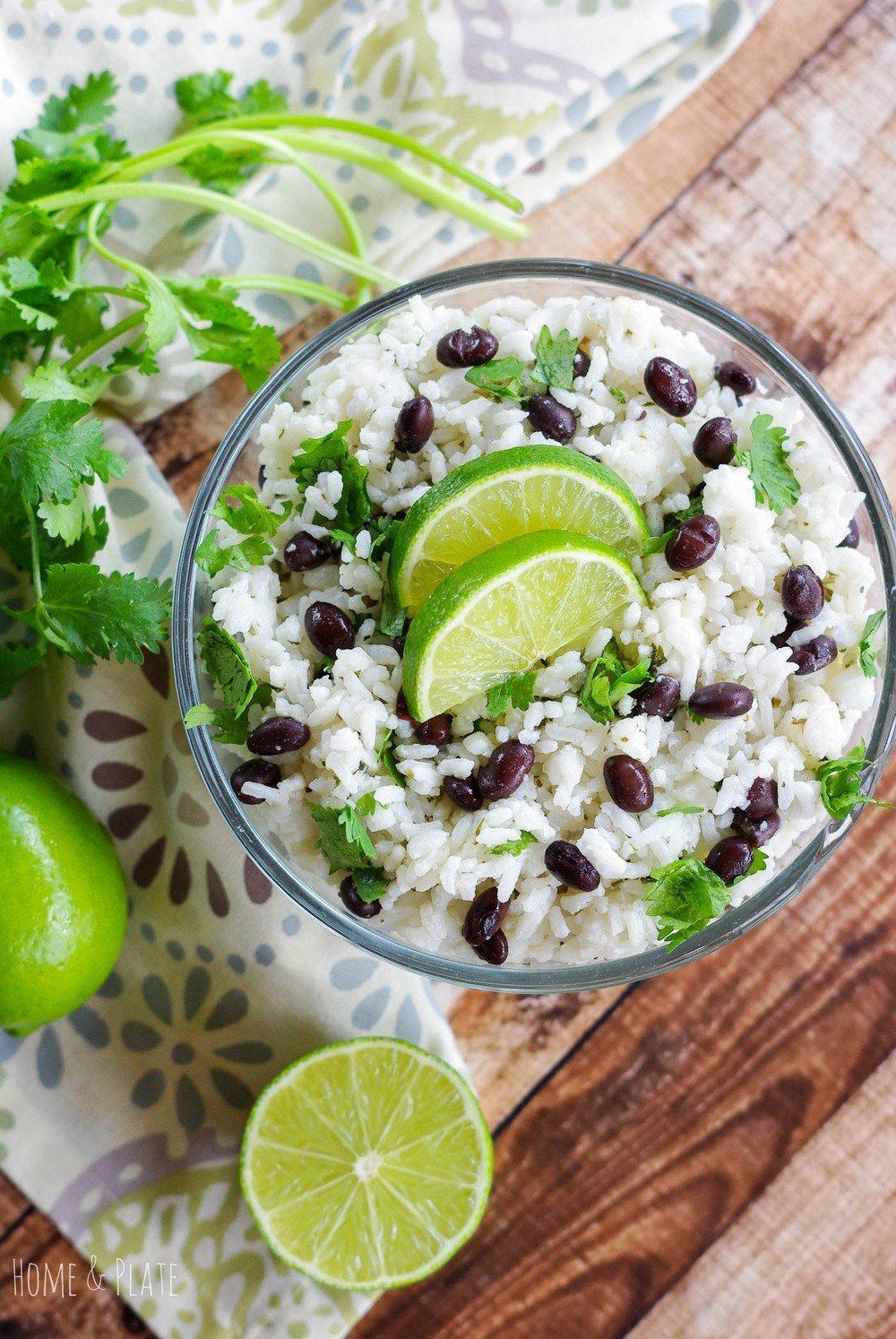 This one's so unlike the usual Christmas dishes we come across. We think it will pair perfectly with creamy mushroom. Get the recipe from homeandplate.com.
Cheese Stuffed Buns: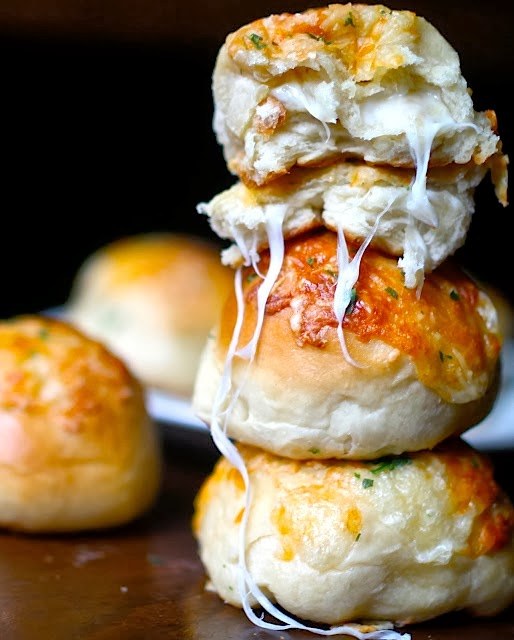 These cheese stuffed buns from yammiesnoshery.com are too delicious to skip. Just look at the cheese oozing out of the buns. Even your mouth is watering, right?
Heavenly Mashed Potato: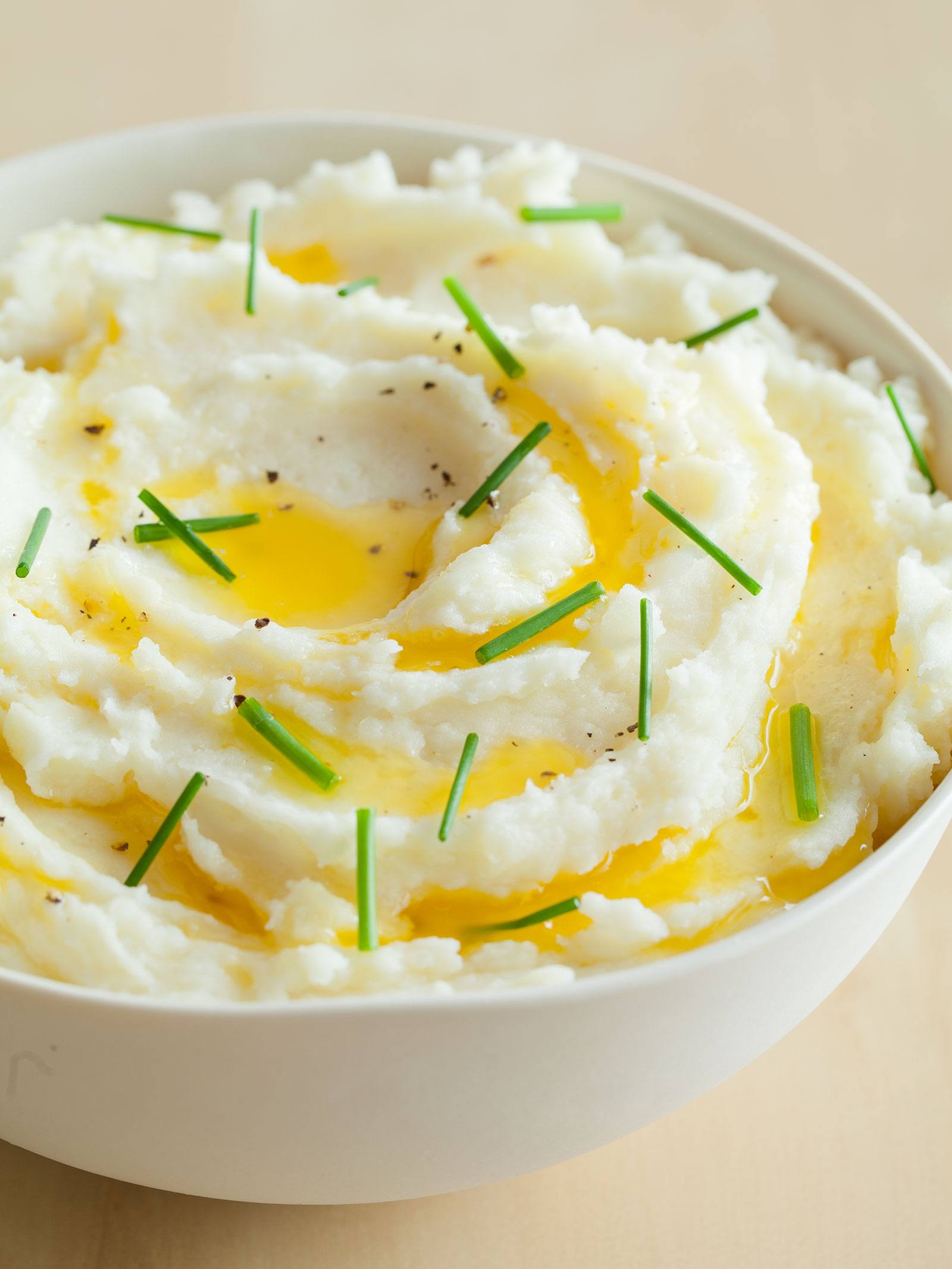 Mashed potato isn't only limited to Thanksgiving. You can include them in your Christmas menu as well, especially if you're organizing a gala dinner comprising of beef, chicken and ham.
Sweet Potato & Cauliflower Mash: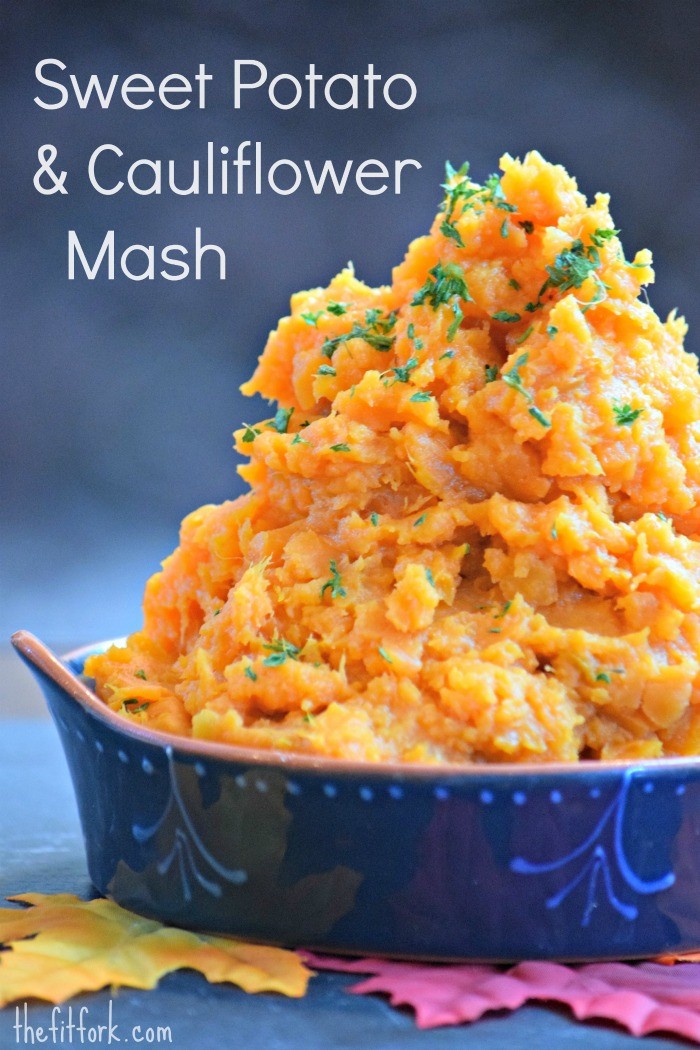 If you find potato mash too monotonous, then you can try making this sweet potato and cauliflower mash inspired by thefitfork.com.
Fully Loaded Sweet Potatoes: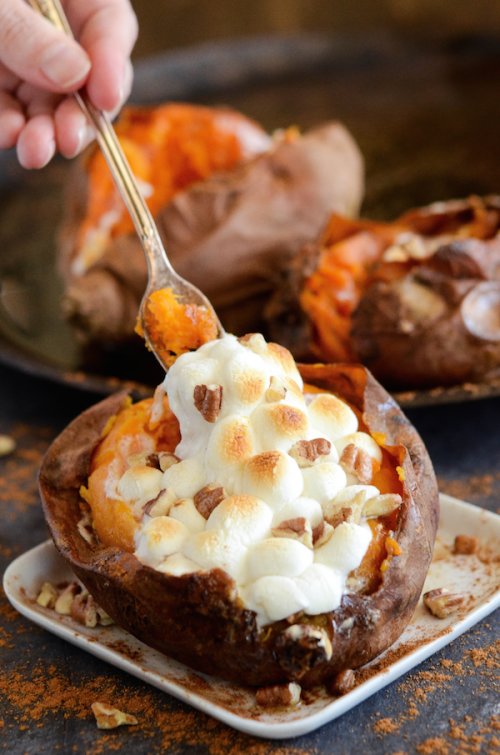 Here's a yummy recipe for fully loaded sweet potatoes recipe from thenovicechefblog.com is loaded with brown sugar, butter, pecans, marshmallows and cinnamon.
Roasted Carrots With Parsley Butter: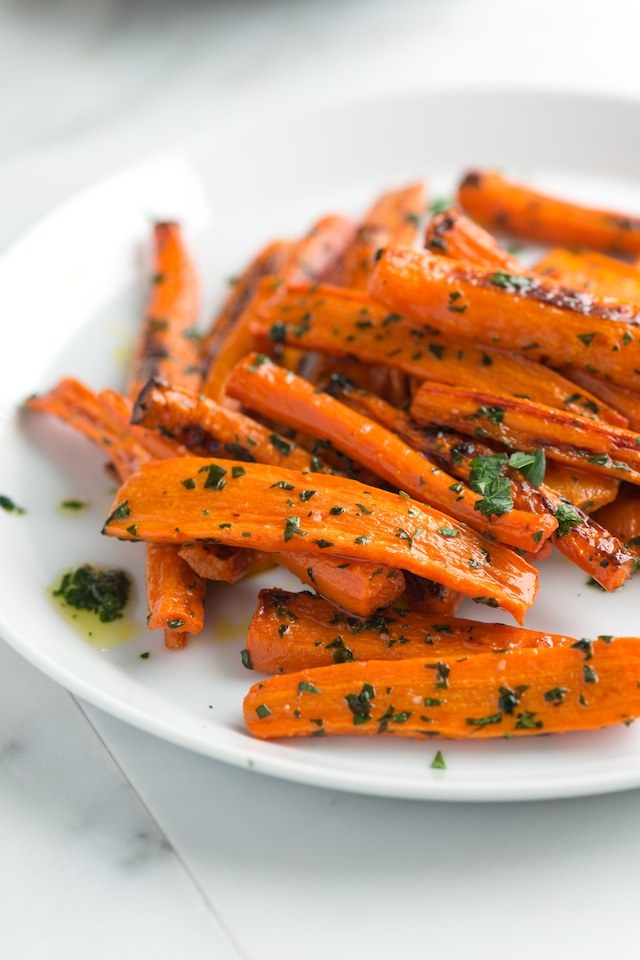 Roasted carrots with maple syrup are common. But we bet you haven't tried roasted carrots with parsley butter. Get the recipe at inspiredtaste.net.
Asparagus And Tater Toss: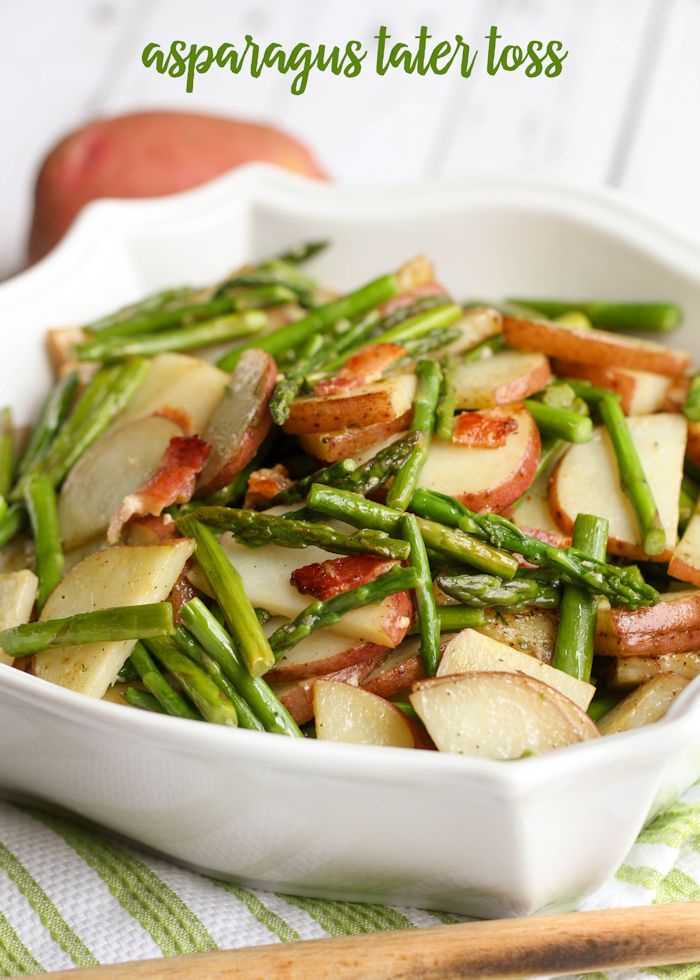 This recipe from lilluna.com is so perfect that you're going to make it again and again. And it has all the ingredients to be a perfect side dish to any meal.
Baked Bacon Onion And Cheese Dip: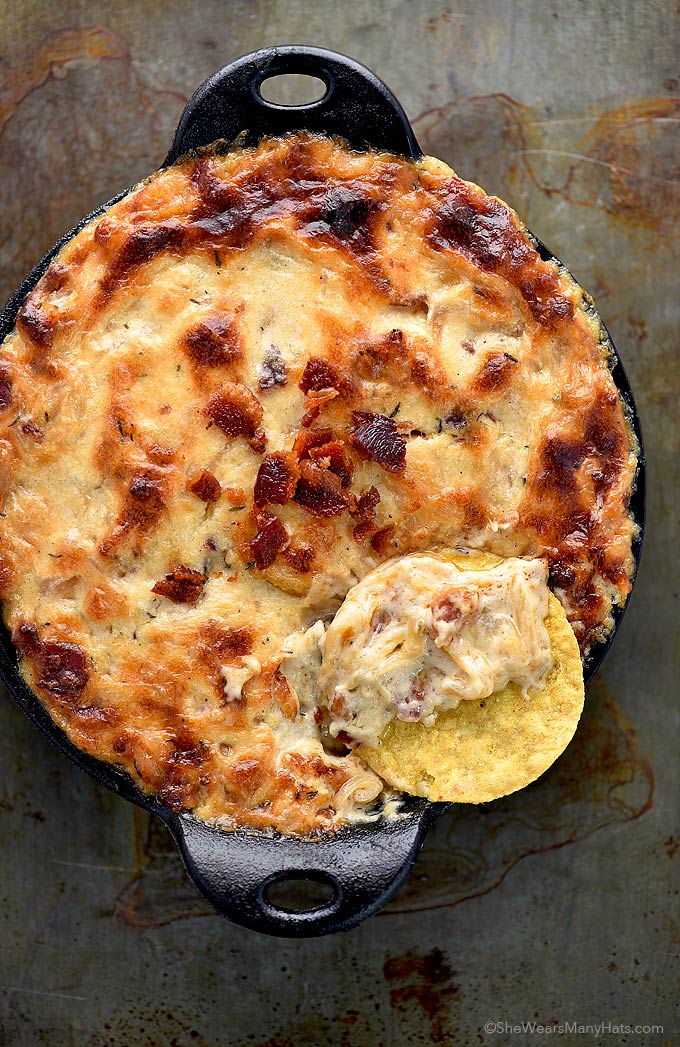 This yummy dip from shewearsmanyhats.com is made using cheese, caramelised onions and topped with Gruyere cheese. Serve it with pita bread to turn it into an appetiser.
Sesame Roasted Asparagus: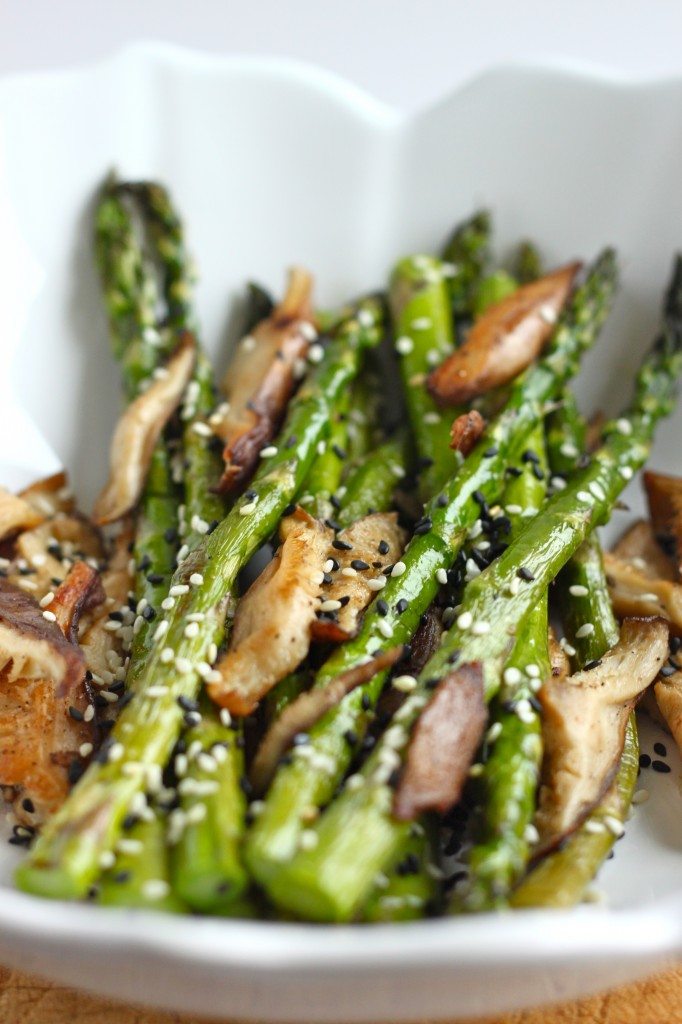 If you're preparing roasted sesame asparagus taken from thecornerkitchenblog.com, just double or triple the quantities mentioned in the blog.
Stuffed Tomatoes: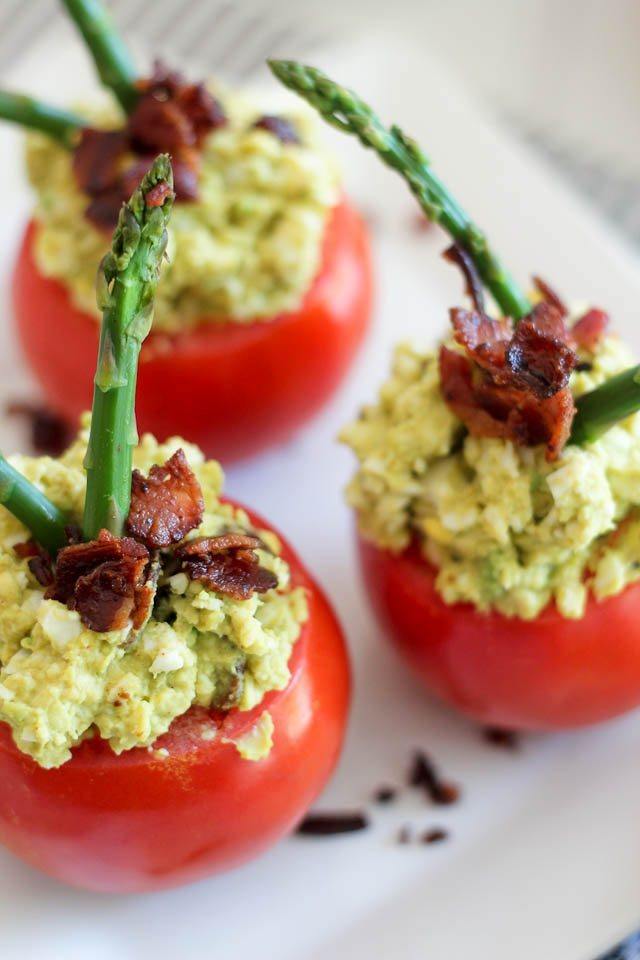 These stuffed tomatoes from thehealthyfoodie.com will increase the beauty of your Christmas table manifolds.
Lightly Roasted Green Beans: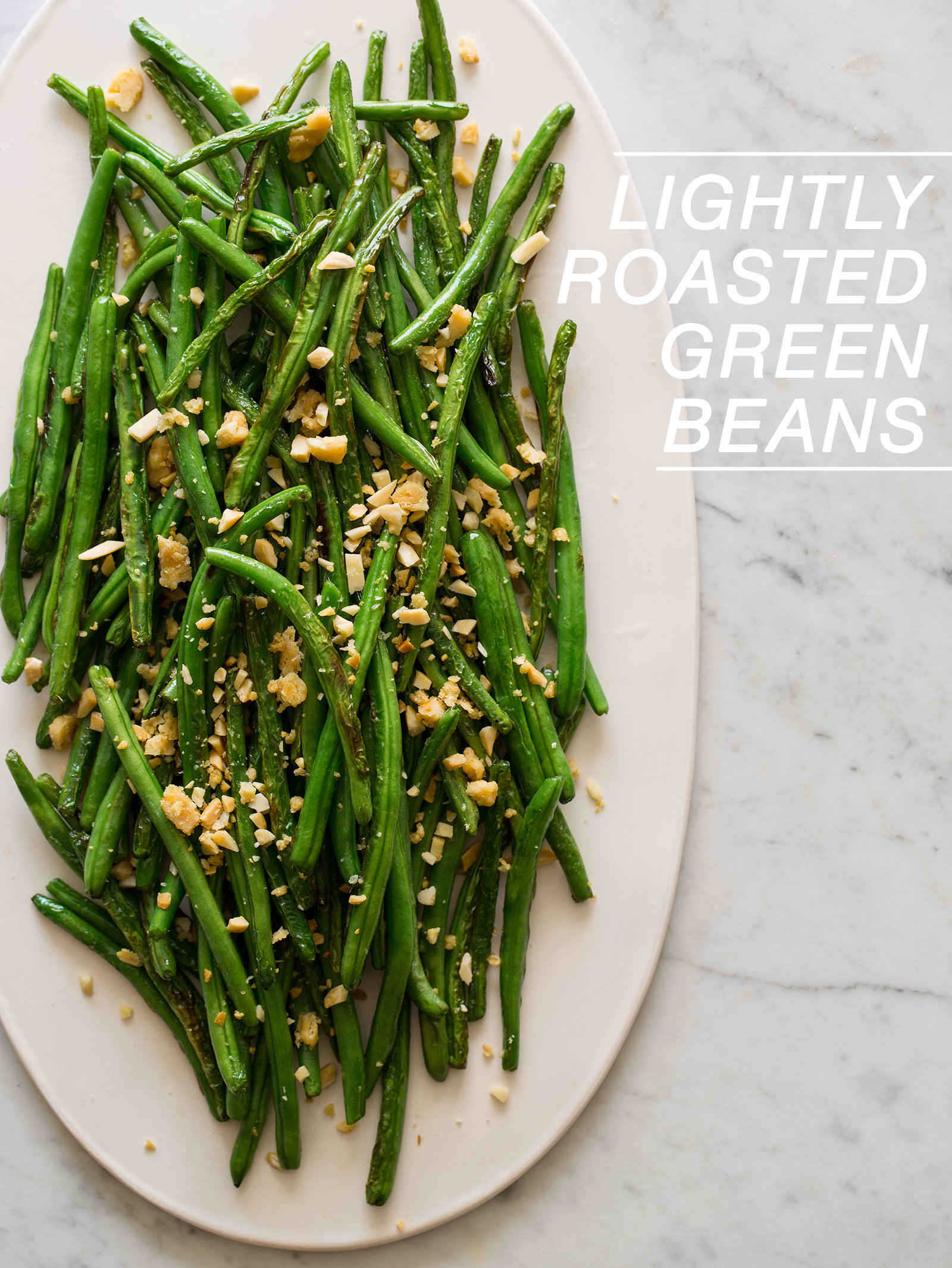 Here's an easy, peasy side dish because we know time-consuming it can be prepared Christmas main course. In the recipe, the beans are tossed lightly and then topped with Parmesan cheese and chopped almonds.
Pear, Pomegranate and Spinach Salad: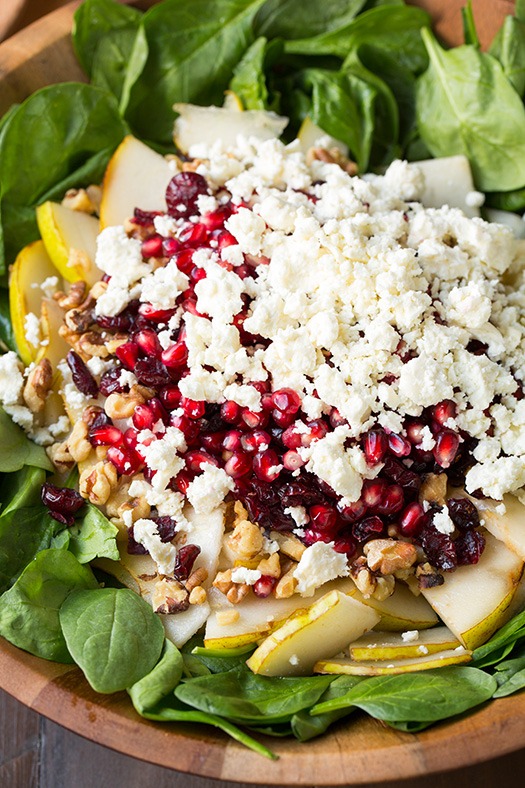 A Christmas feast would be incomplete without a hearty salad. So here's a totally delicious pear, pomegranate and spinach salad recipe from cookingclassy.com to include in your menu. Even the colors look so Christmassy!
Whether you're planning for a fancy prime rib or a roasted ham, these side dishes will complement your meals perfectly. What will you make for Christmas this year? Tell us by commenting below!