Time really flies! It feels like it was just a month back we were preparing for Christmas 2015. Ok, now enough with the rant, let's come to the point. How's the preparation for Christmas going? Have you decided what theme you're going to follow for decoration this Christmas? And what about the menu? What are you planning to prepare for the guests? Don't tell us you didn't get the time to make for the menu? If you can't decide the menu, when will you prepare them?
You May Also Like To Read:
Don't worry. We've sorted it for you on this end, in particular for the desserts. We've compiled a list of no bake desserts which will save you a lot of time and energy. After all, good desserts do not always have to come from the oven.
Fudgy Mint Chocolate No-Bake Cookies: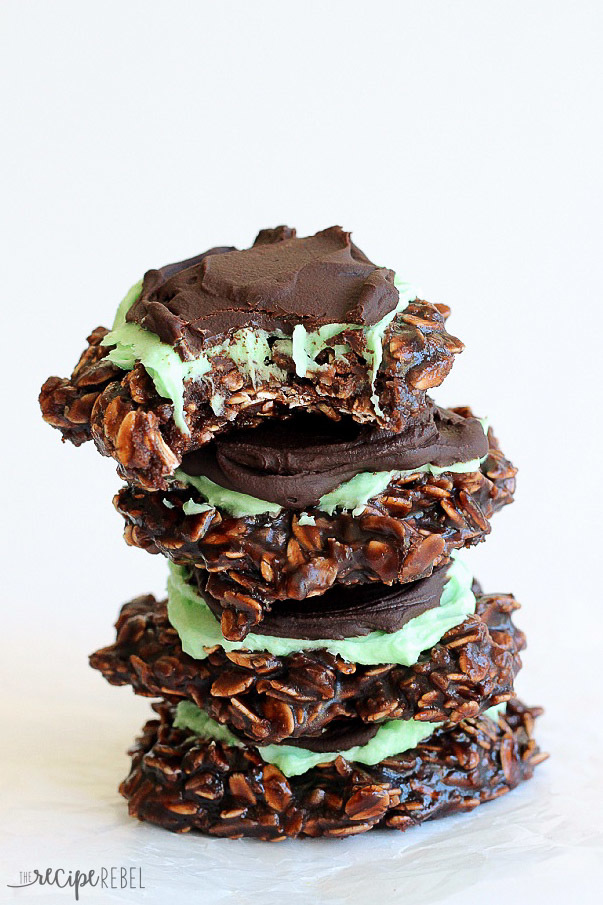 Here's a classic no-bake cookie recipe from thereciperebel.com, but with a mint. With the chocolate ganache, you'll also get mint frosting with it. Kids are not going to spare even one of it.
Chocolate Covered Espresso Bean Bark with Almonds: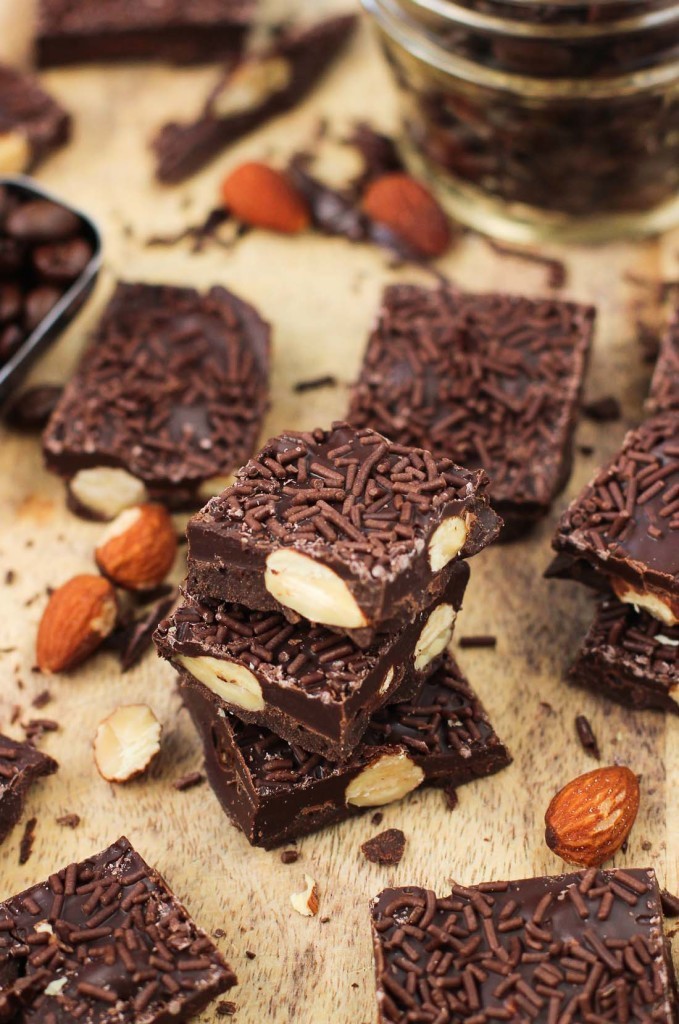 You just require four ingredients to make this excellent recipe from mysequinedlife.com. And we're giving you a completely novel ingredient to coat your chocolate, espresso beans. It cannot get better.
Peppermint Crunch Oreo Truffles: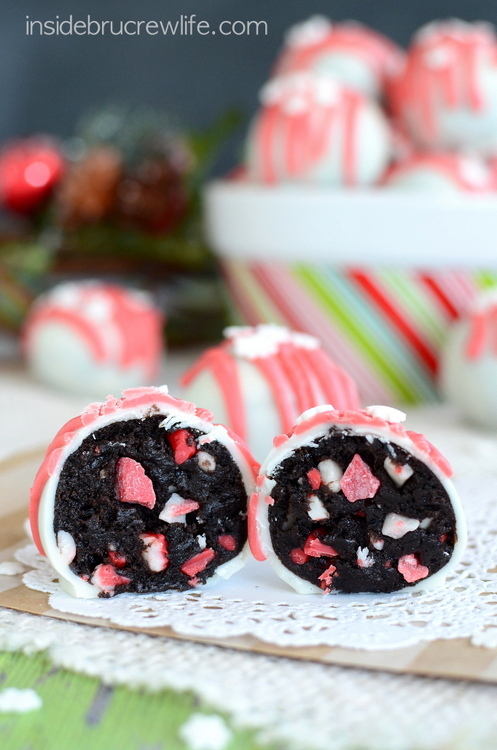 Look at these little cuties from insidebrucrewlife.com! Don't they look too cute to eat? But these are truffles, so we can't help but have it.
No-Bake Salted Caramel Cups: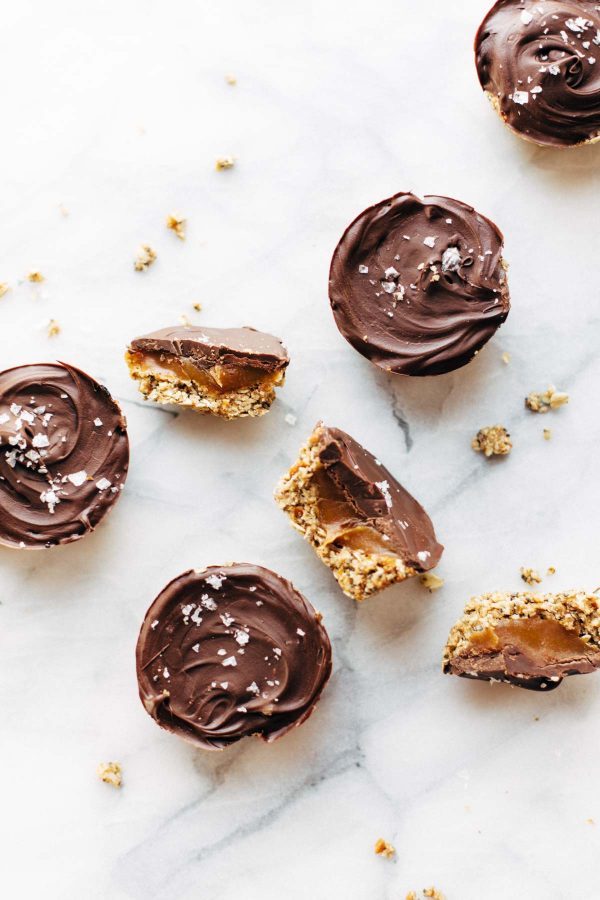 Salted caramel, oats, pecans, dates and chocolate, these cups are hands down a winner. A sophisticated version of chocolate and peanut butter cups. Get the recipe at pinchofyum.com.
No Bake Peppermint Cheesecake: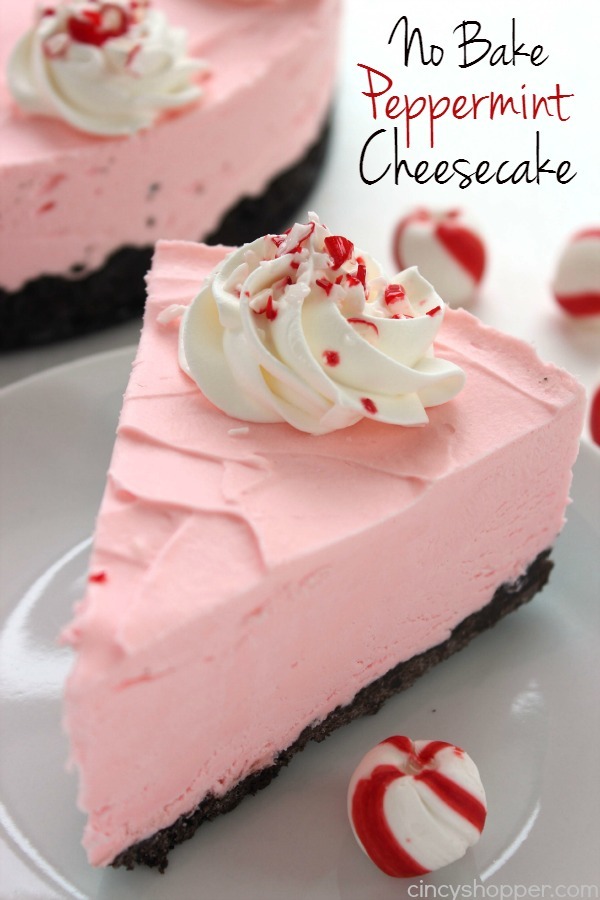 If you want a hassle free Christmas dessert, look no further than no-bake peppermint cheesecake from cincyshopper.com. The subtle flavors of peppermint are complementing cheese really well.
Eggnog Pie: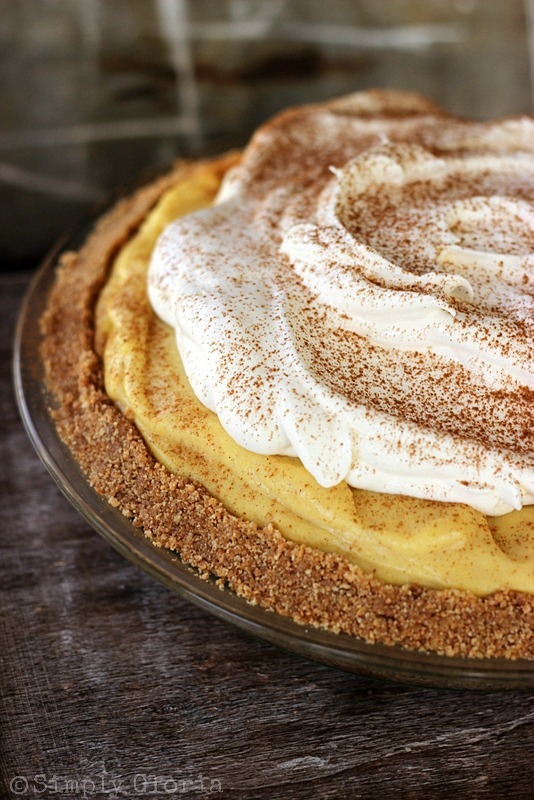 By looking at this recipe from simplygloria.com, one cannot believe that it does not require baking. After all, there are just a handful of pies that do not require baking. This pie has a graham cracker, cinnamon and brown sugar crust with creamy eggnog filling.
Peppermint Oreo Cheesecake: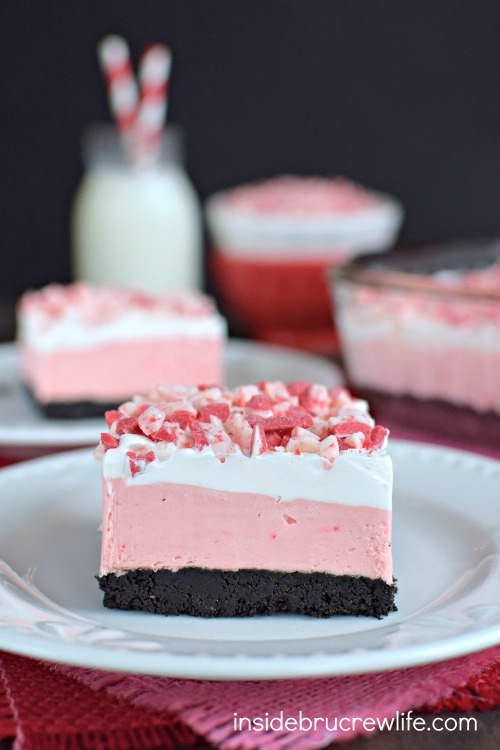 As if cheesecake was not yummy enough! Here we have an Oreo base as well. We wonder how the children will react seeing these delicious foods. Get step by step instructions at insidebrucrewlife.com
Raspberry Cheesecake Mousse: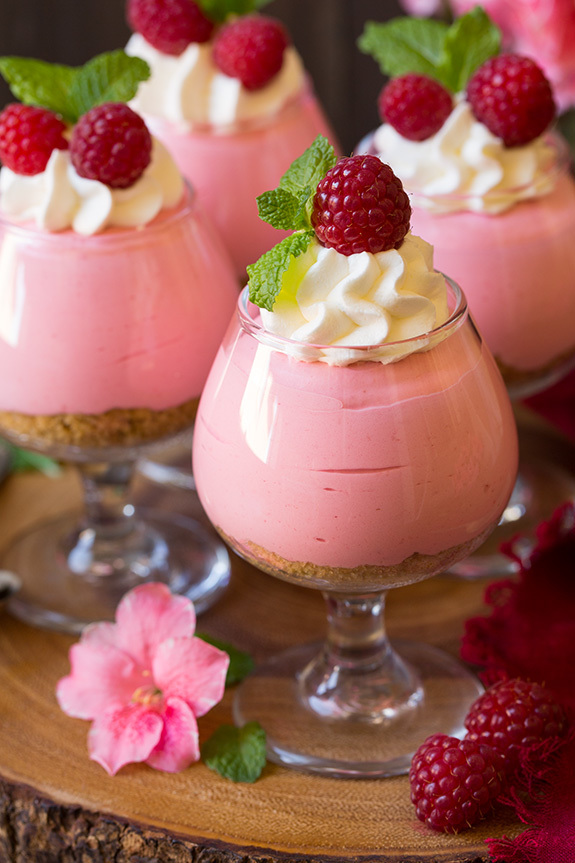 This raspberry cheesecake mousse by cookingclassy.com has a smooth and silky texture and bursts with raspberry flavor.
No Bake Buckeye Bars: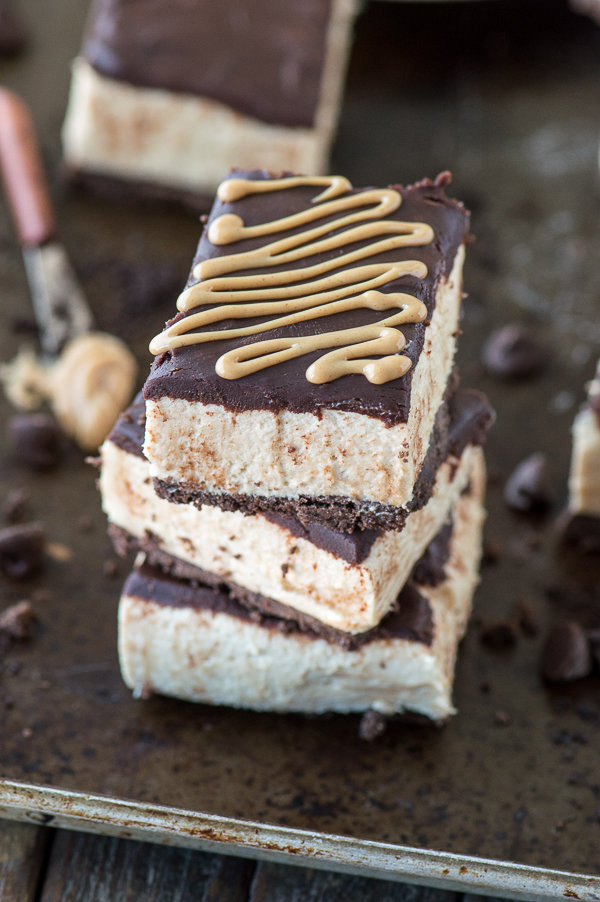 These buckeye bars have a creamy peanut butter filling, and chocolate crust topped with chocolate ganache. Ensure that you chill the bars well before serving. Get the detailed recipe at thefirstyearblog.com.
Peppermint Brownie Trifle: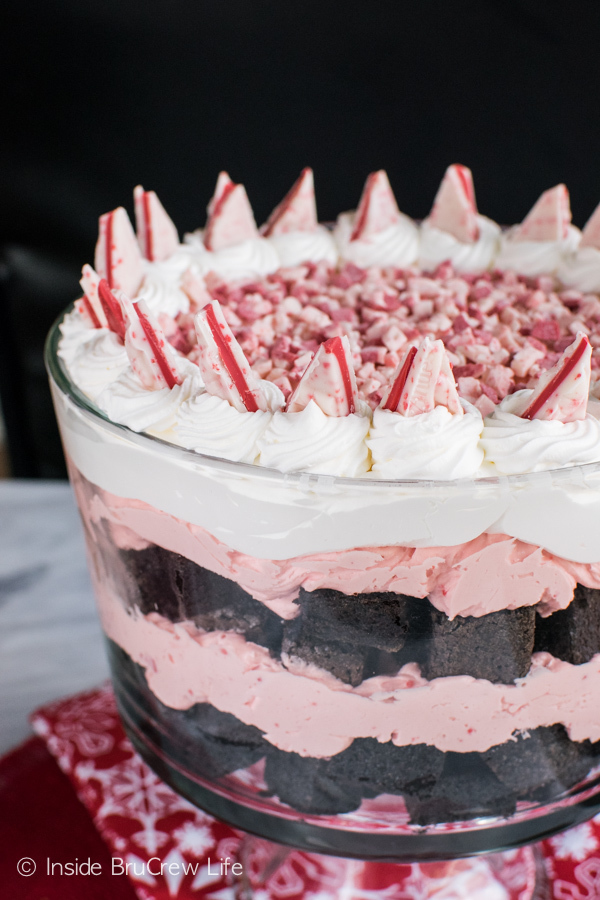 Just take out 30 minutes from your busy schedule to make this amazingly delicious trifle. It has layers of no-bake peppermint cheesecake, homemade brownies, and whipped cream. Get the recipe at insidebrucrewlife.com.
Homemade Turtles: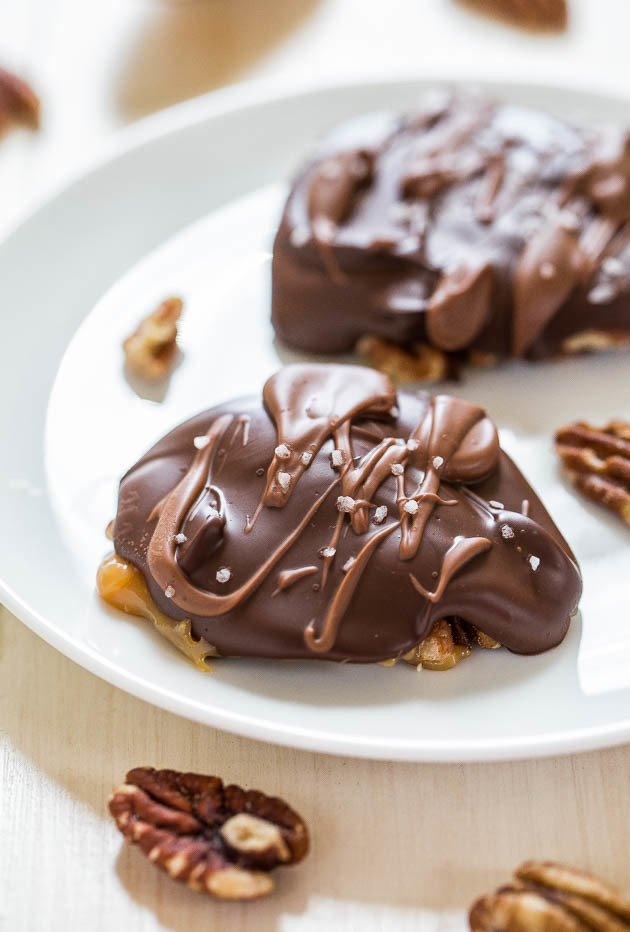 Everything tastes better when it's homemade, even turtles. The caramel, chocolate and pecan combination in this turtle recipe from averiecooks.com is out of the world.
Reindeer Oreo Cookie Balls: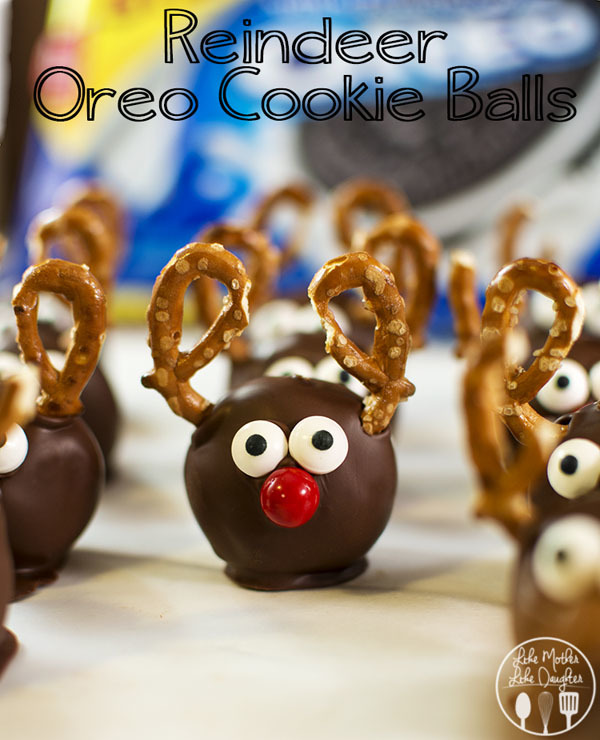 How adorable do these reindeer Oreo cookie balls from lmld.org look? Santa would be delighted to see his Rudolf in the form of a cookie.
Mint Chip Cheesecake Mousse: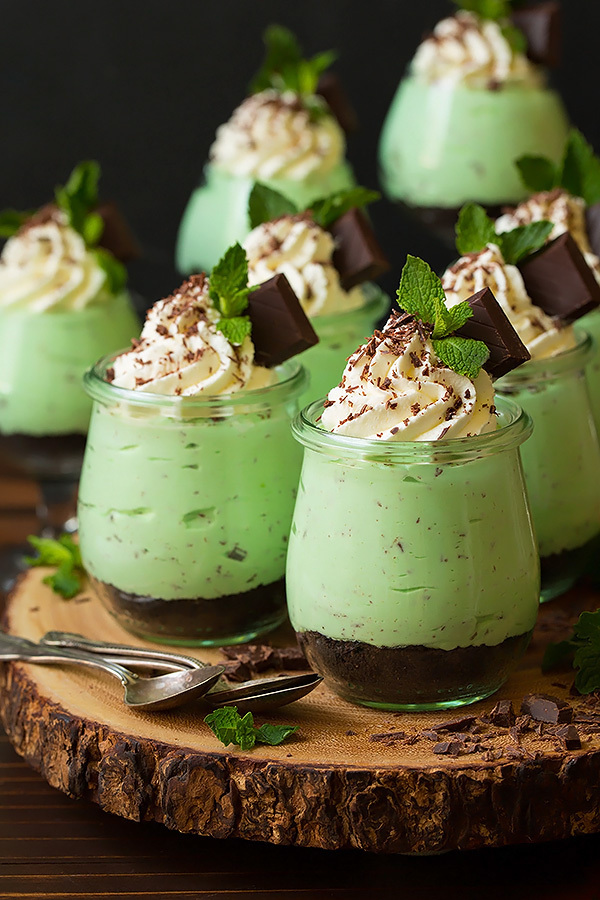 Another stunner from cookingclassy.com. The color combination is very fresh, and so is the presentation. Can't wait to try it.
No Bake Cherry Cheesecake Lasagna: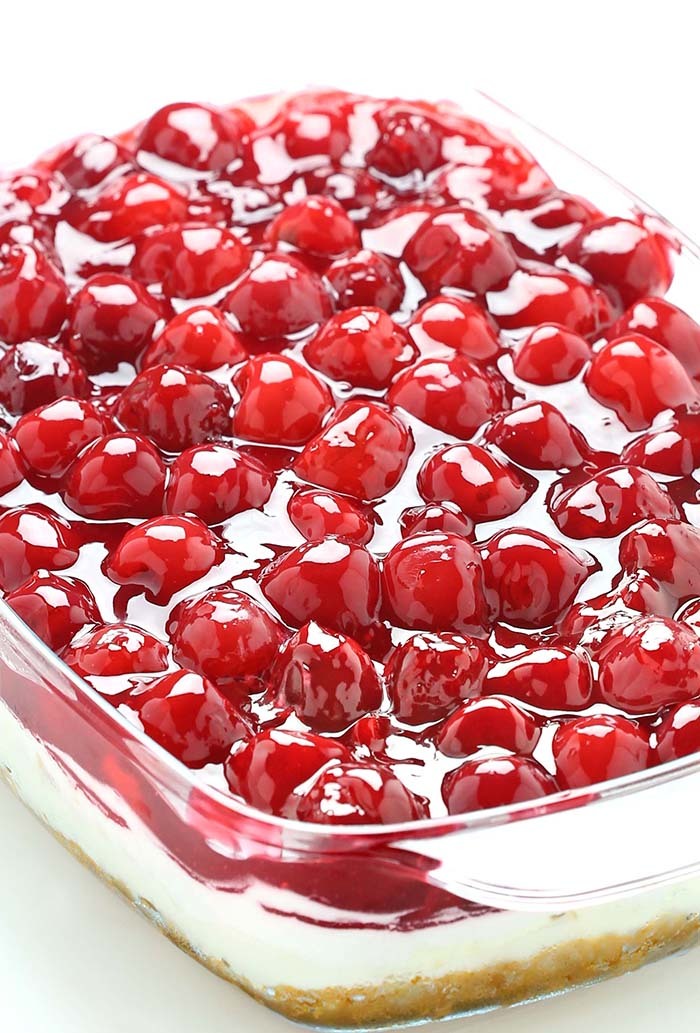 We've often heard of cheese, chicken or vegetable lasagna, but have you ever heard of cheesecake lasagna? We bet you haven't! This lasagna has a graham cracker crust, cream cheese filling and cherry pie and pecan topping. Get the recipe at sugarapron.com.
No-Bake Chocolate Mousse Tart: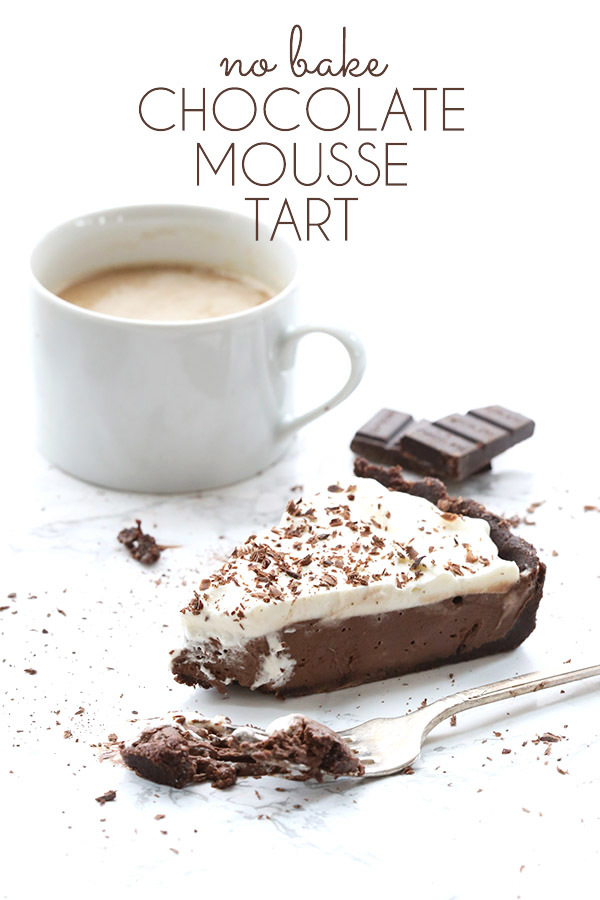 If you're a true blue dessert lover, you're bound to love this creamy, dreamy no-bake chocolate mousse tart from alldayidreamaboutfood.com. The best part is that it's sugar-free and has a grain free crust so that it will serve both diabetics and gluten intolerant people.
No Bake Peppermint White Chocolate Cheesecakes: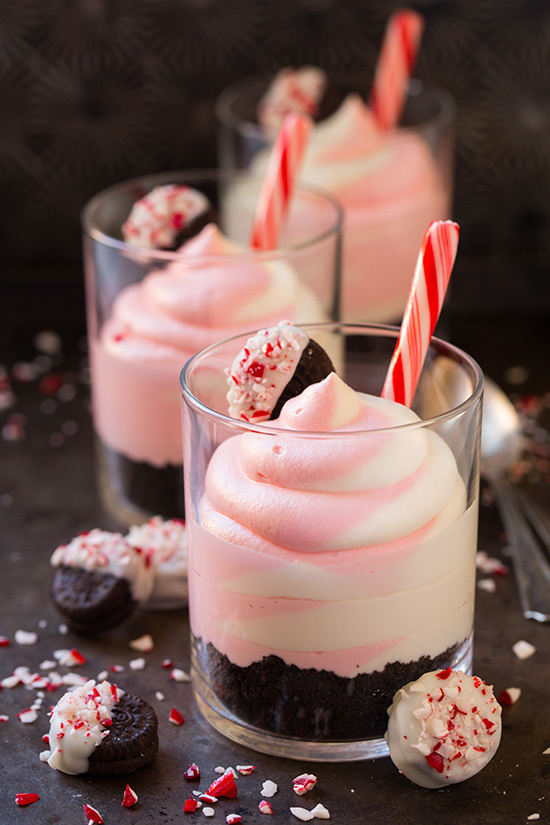 If cheesecake is your weakness, but you don't want to spend hours baking it, you can try the no bake version from cookingclassy.com.
No Bake Sparkling Cranberry Orange Cheesecake: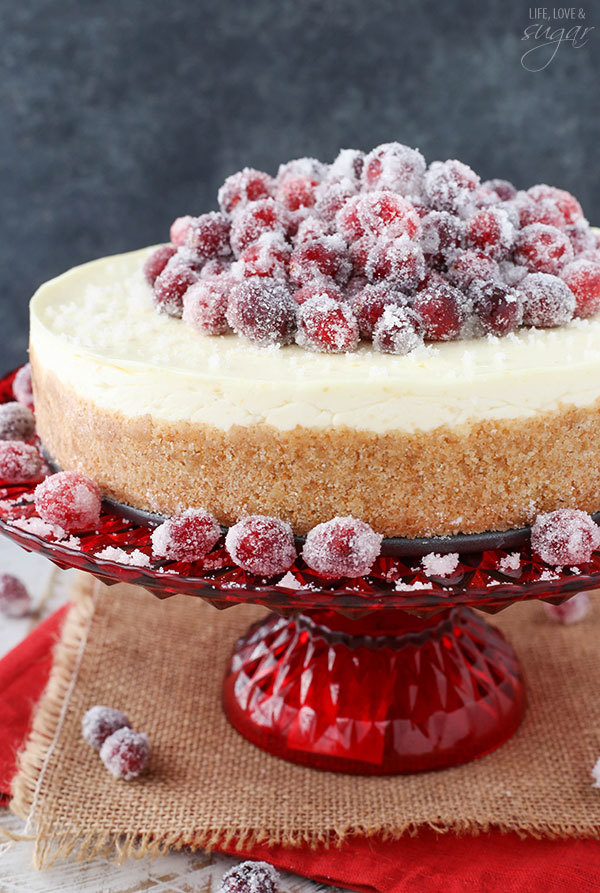 We have often heard of sparkling cherry cakes. How about trying it on a cheesecake this time. You'll get the recipe for this superb recipe at lifeloveandsugar.com.
No Bake Chocolate Peanut Butter Pinwheels: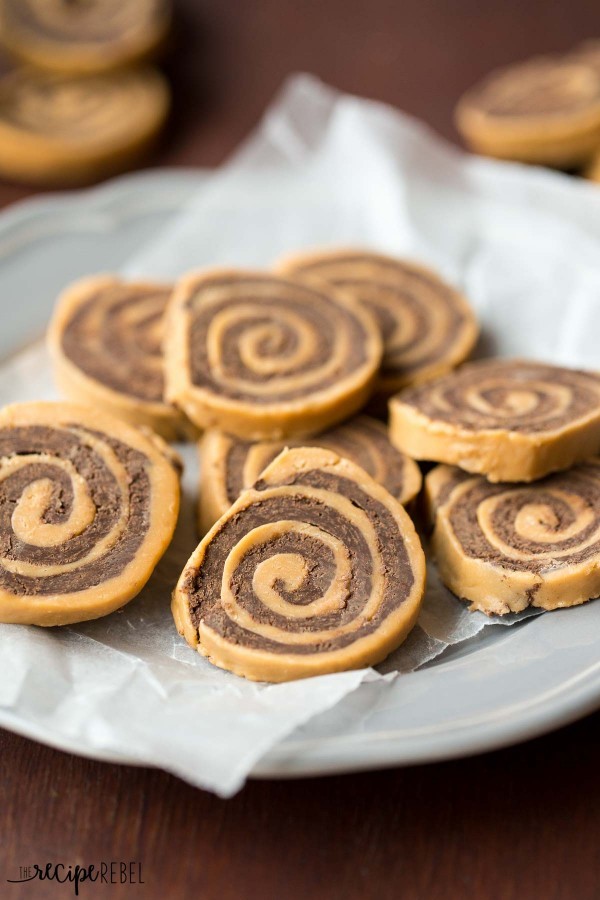 These mouthwatering pinwheels from thereciperebel.com can be made with just three ingredients. Isn't that amazing? It's made with two layers of fudge rolled together to get a pinwheel shape.
No Bake Oreo Peanut Butter Squares: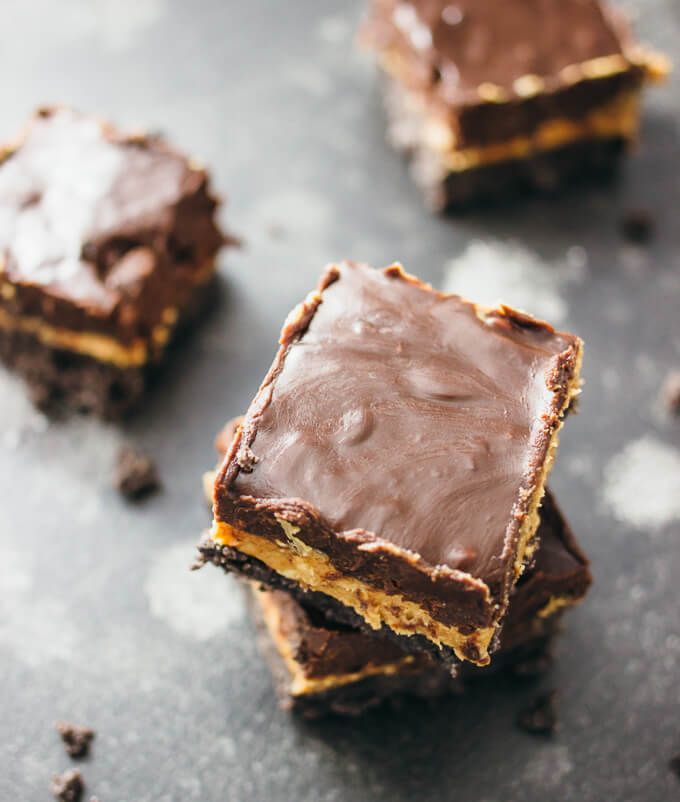 These peanut butter squares are so good that your kids will always ask you to make a few of them now and then. Get the recipe at savorytooth.com.
No-Bake Millionaire's Shortbread Bars: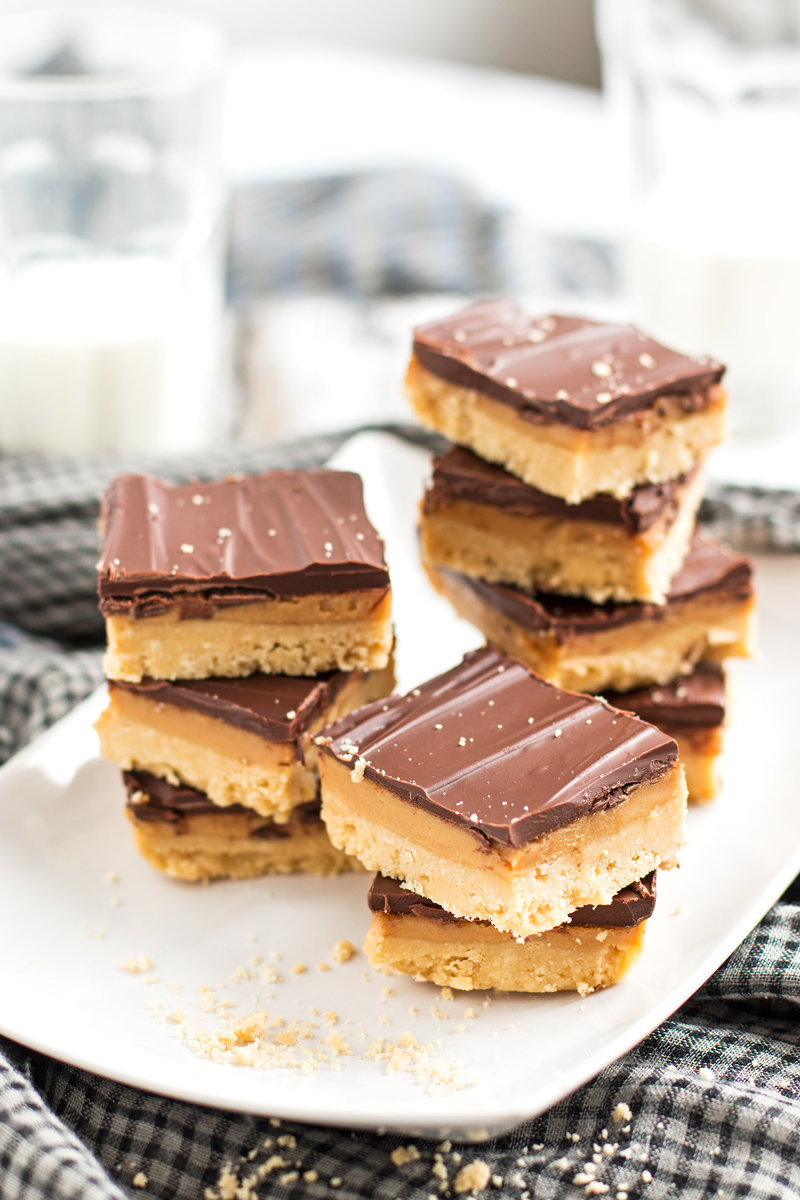 A perfect no-bake recipe from savorynothings.com that's full of chocolate and caramel. Another excellent option for gifting. Or just let the children have them.
No-Bake Turtle Cookies: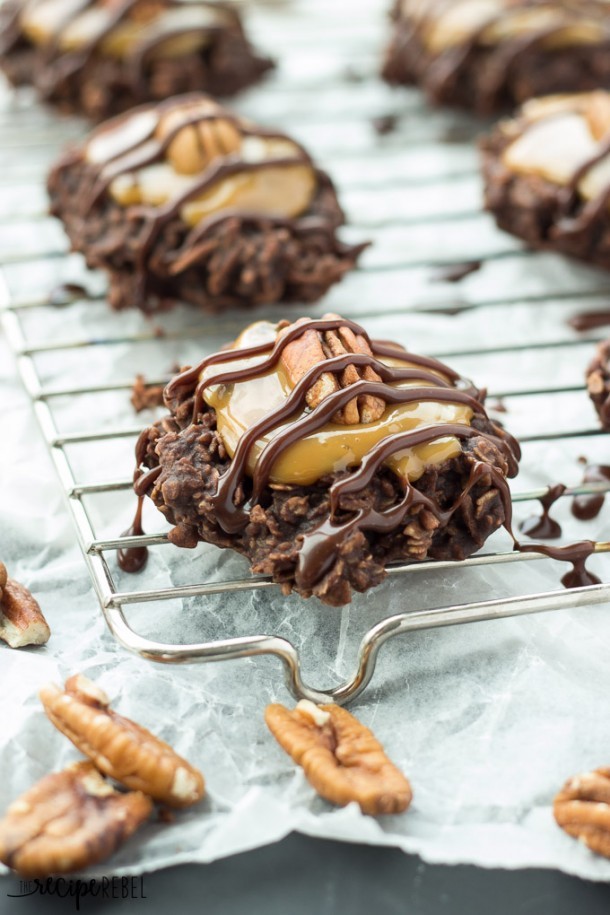 Another turtle cookie recipe, but this one's different as it has oatmeal in it, which gives it a crunchy texture. The presentation is excellent. Find the recipe at thereciperebel.com.
S'mores Truffles: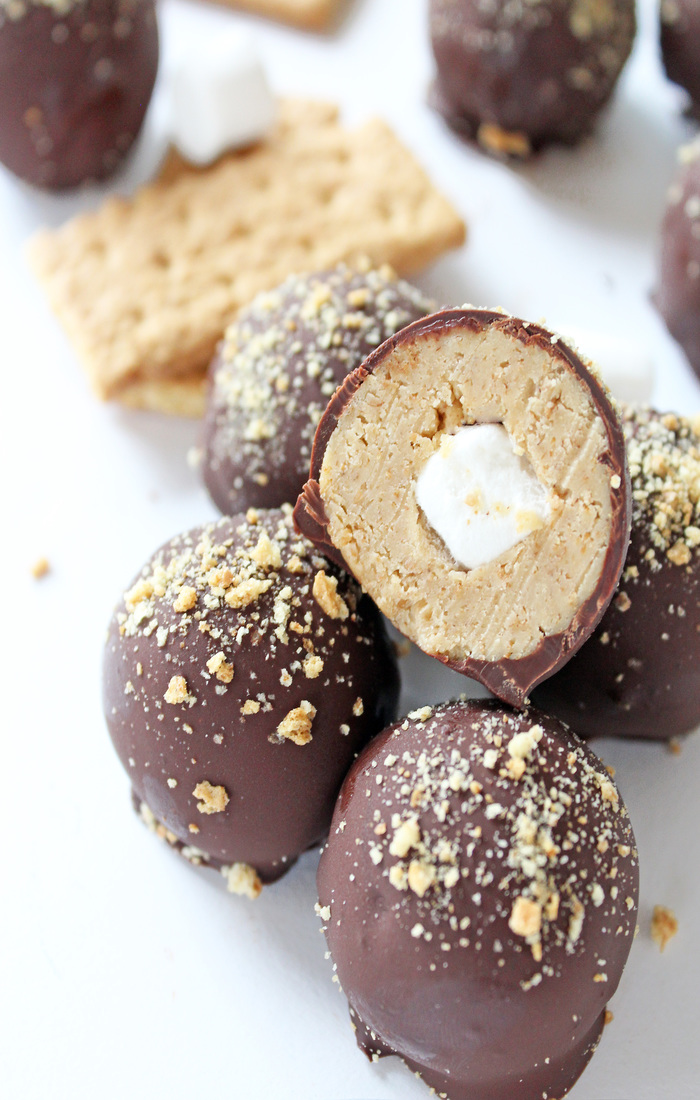 In this recipe from ifyougiveablondeakitchen.com, balls of crushed graham cracker and marshmallow are coated generously with chocolate. A bit of crushed graham cracker is also added for presentation.
No-Bake Chocolate Tart: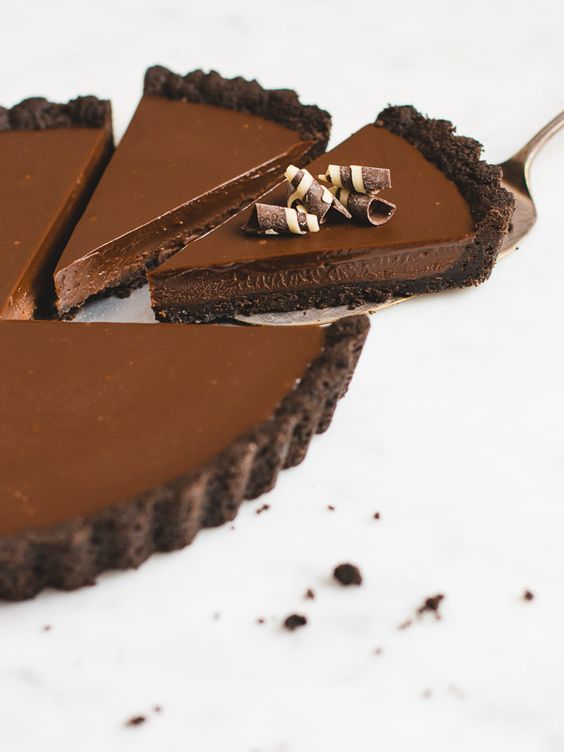 This stunning looking chocolate tart from prettysimplesweet.com is made with Oreo crust and a creamy ganache filling. It tastes even better than it looks.
Cookie Dough Chocolate Cups: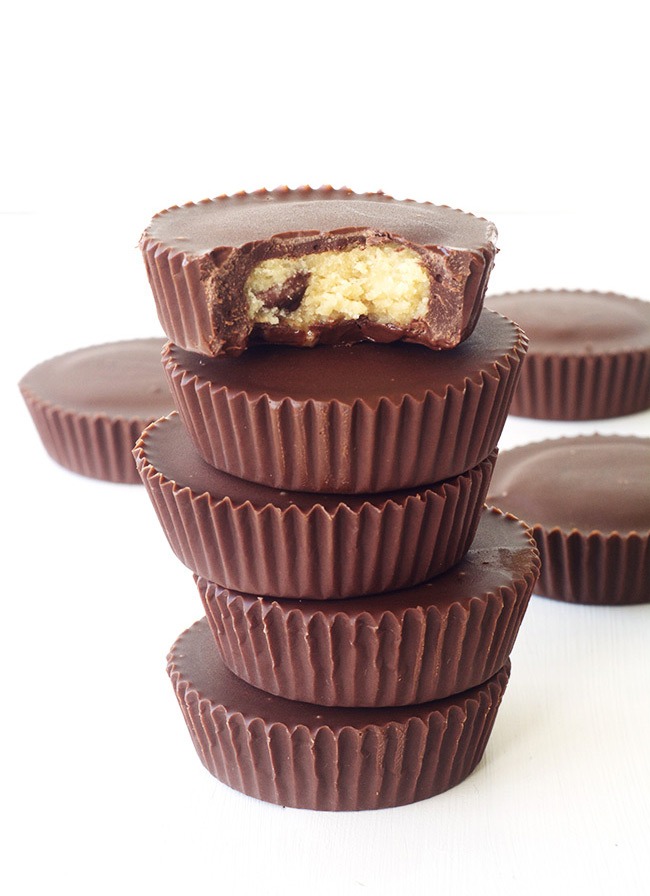 Let's warn you beforehand! There's a high possibility of eating large amounts of these chocolate cups while making them. Get the recipe at www.sweetestmenu.com.
Mint Chocolate Brown Brittle Bark: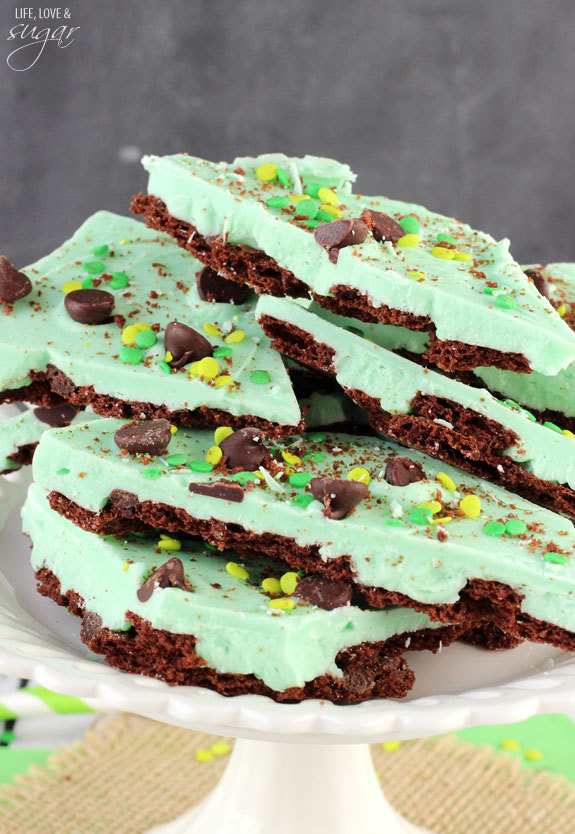 Smooth, crunchy and easy make, that's how Lindsay from lifeloveandsugar.com describes this mint chocolate brownie, and we're sure it is.
Cake Batter Truffles: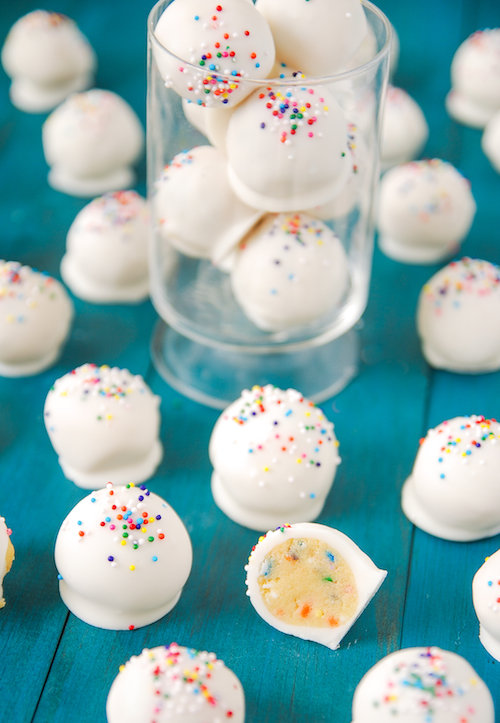 Truffles are addictive anyway, and when it's made with cake batter, you cannot help but pop in at least half a dozen in your mouth. Head to thenovicechefblog.com for the recipe.
Fudge Brownie No Bake Cheesecake: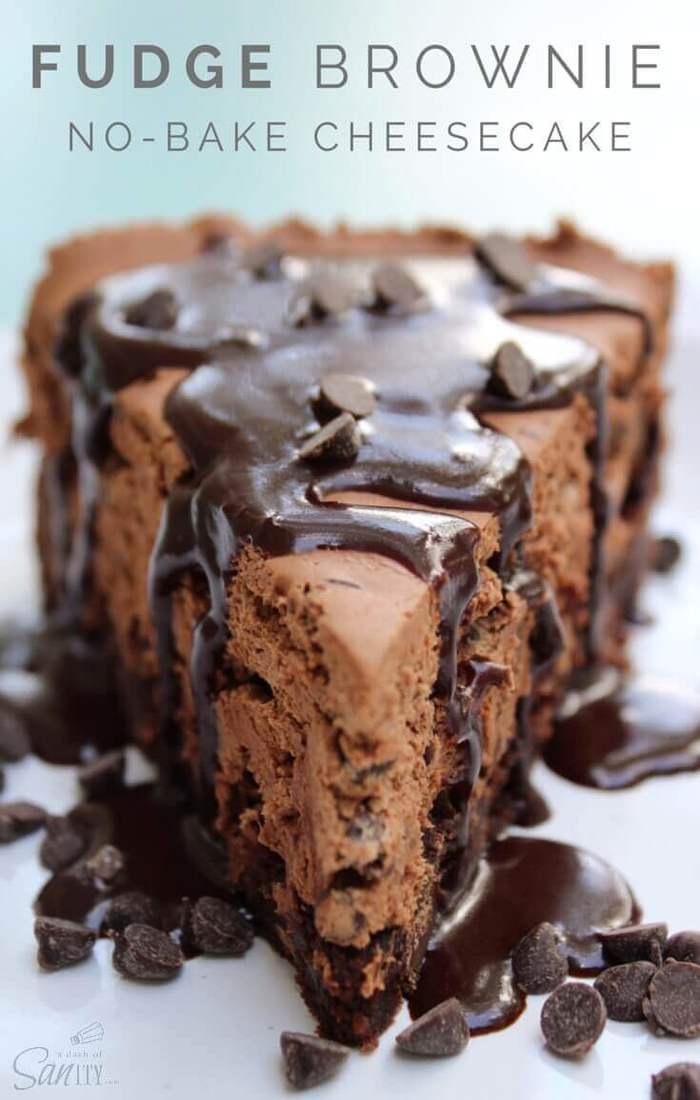 This slice looks so yummy that's it's hard to believe that it's not baked. Indeed, it's every chocolate loving person's dream come true.
Nutella Hazelnut Chocolate Truffles: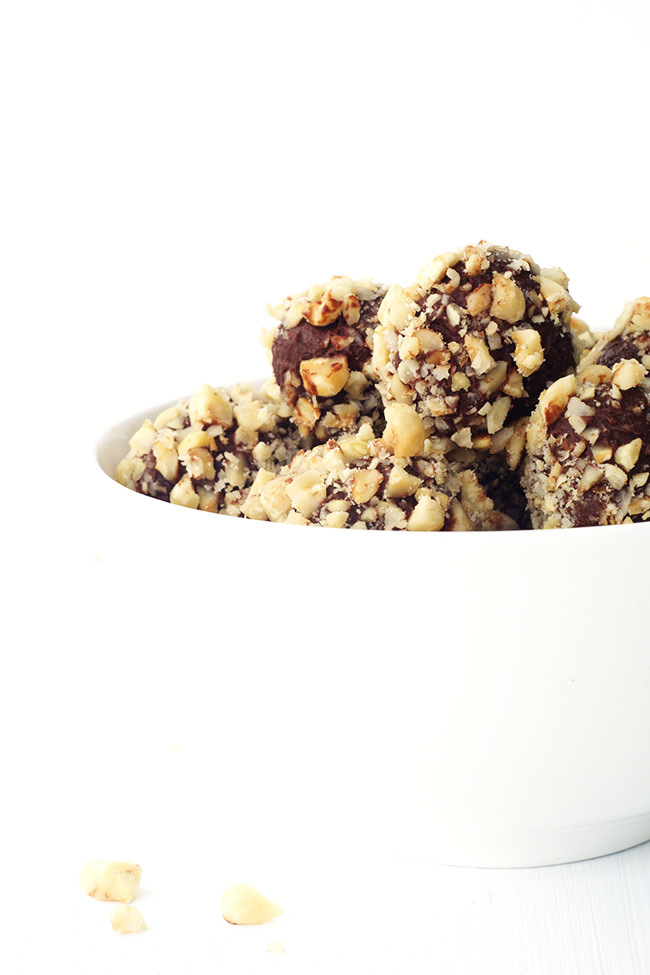 If you have some excess Nutella lying in your house, (we doubt you do), then make these amazing Nutella hazelnut chocolate truffles. You'll get the recipe at sweetestmenu.com.
Christmas Peppermint Patties: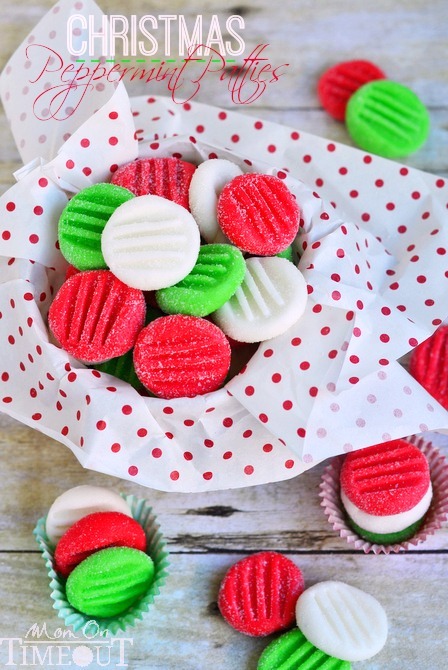 Look how colorful and pretty these peppermint patties look? We're sure it tastes excellent too! You can pack and send them to friends and relative too. The recipe can be found at momontimeout.com.
No Bake Christmas Tree Cookies: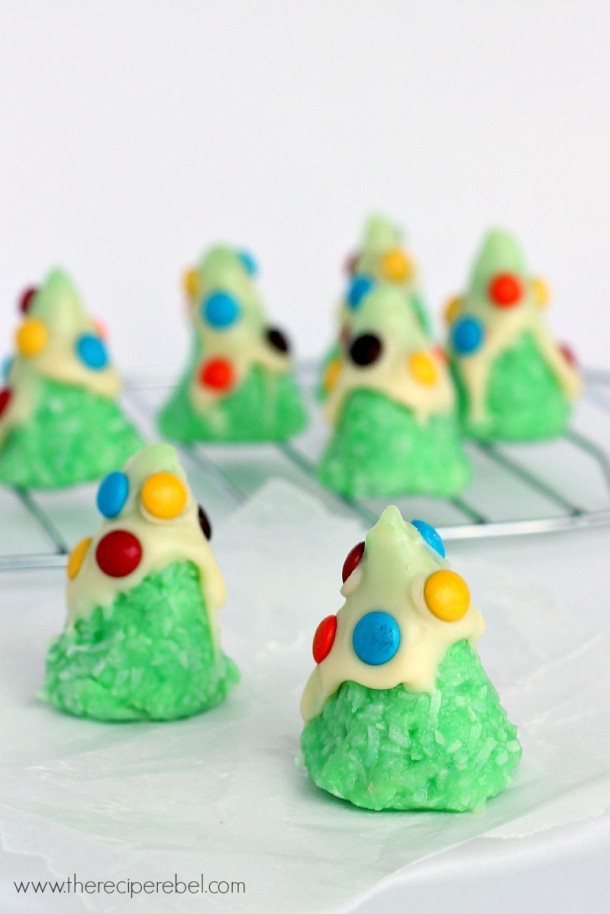 These mouthwatering, Christmas tree shaped cookies from thereciperebel.com are just perfect for this Holiday. What more? It requires just a few ingredients!