Garlands are one of the most versatile objects of decoration for Christmas. You can use it to dress up your windows, mantels, banisters and doorways. And if you wish to give it a modern twist, you can add them to chandeliers and dining chair too. So spruce up your house this Christmas with beautiful garlands. We've rounded up some of the most beautiful Christmas garland decoration ideas for you.
You May Also Like To Read:
Santa Sleigh Garland: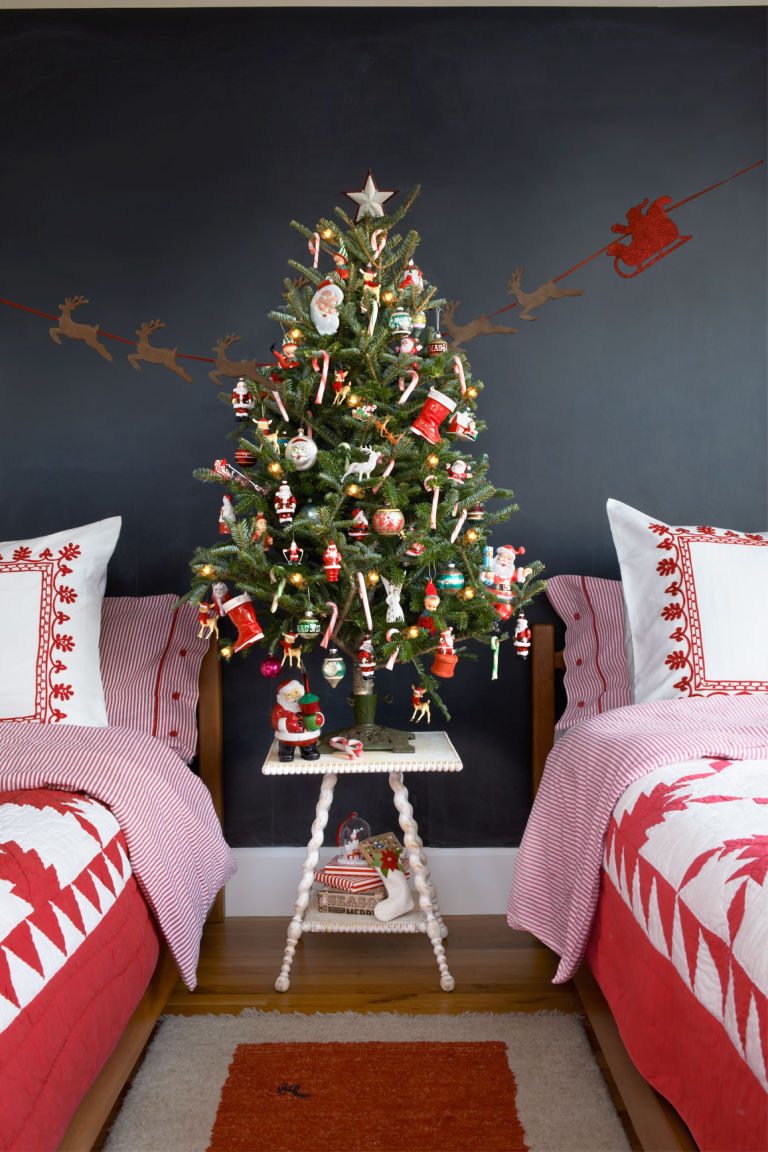 If you don't want to go over the top with the garland decoration, you can use a subtle garland, like the Santa sleigh garland, preferably in the kid's room. The leaping reindeer dragging the Santa's sled will make an adorable display.
For Outdoor Decoration: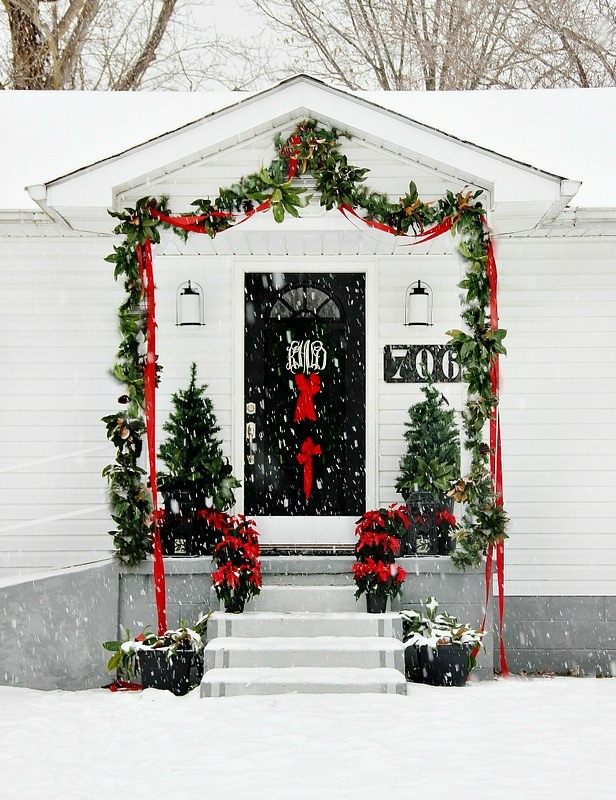 This outdoor decoration features a mix of garland and ribbons. The poinsettia plants are also a lovely addition. This cute house is sure to turn heads during the holiday season.
Garland On The Door Frame: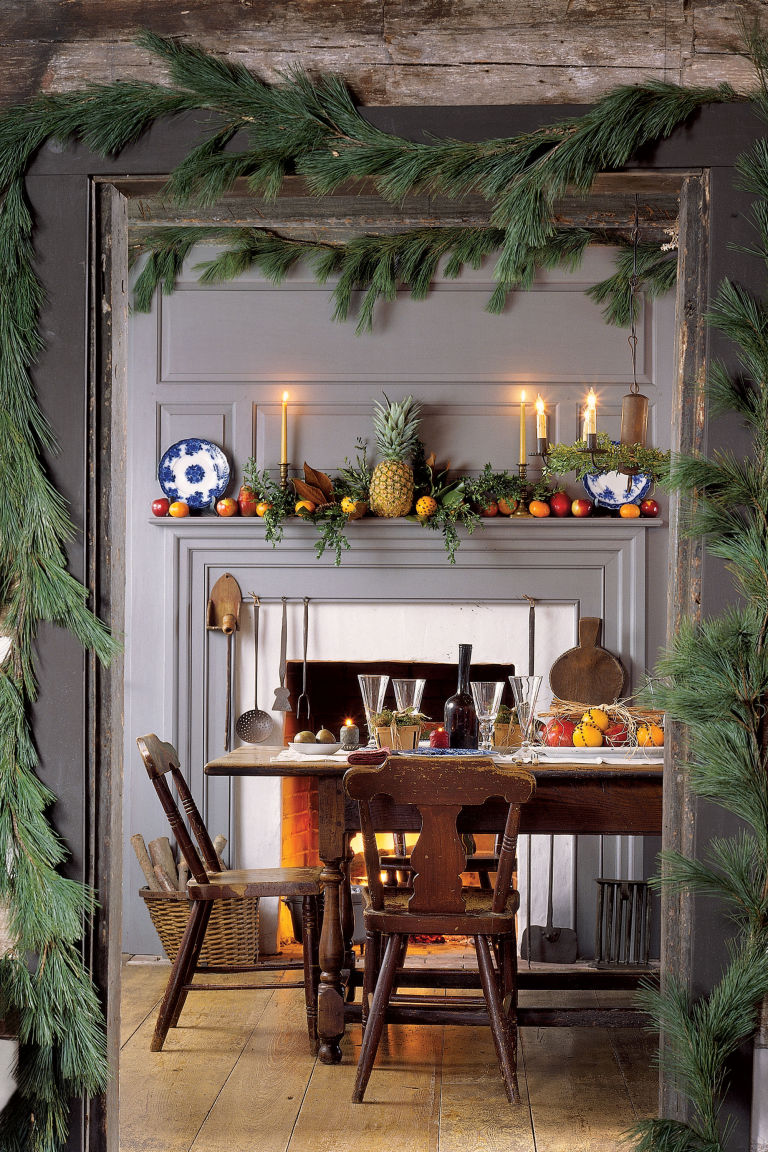 The image features beautiful garland framing the door of the dining room. Furthermore, you can add fruits dappled on the mantelpiece.
A Burst Of Greenery In The Kitchen: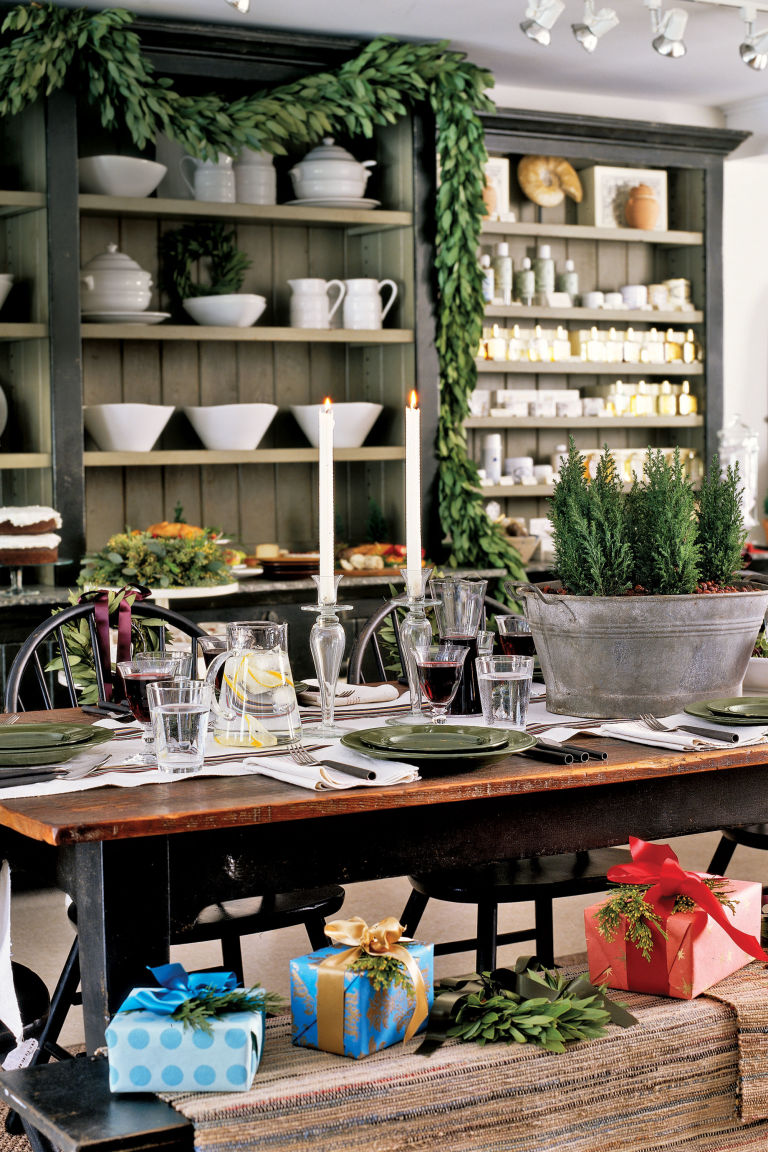 The kitchen you see here features not just a long table with miniature trees, but also a leafy garland draping the shelf. The bright boxes of gifts also serve as place cards.
Green And Gold: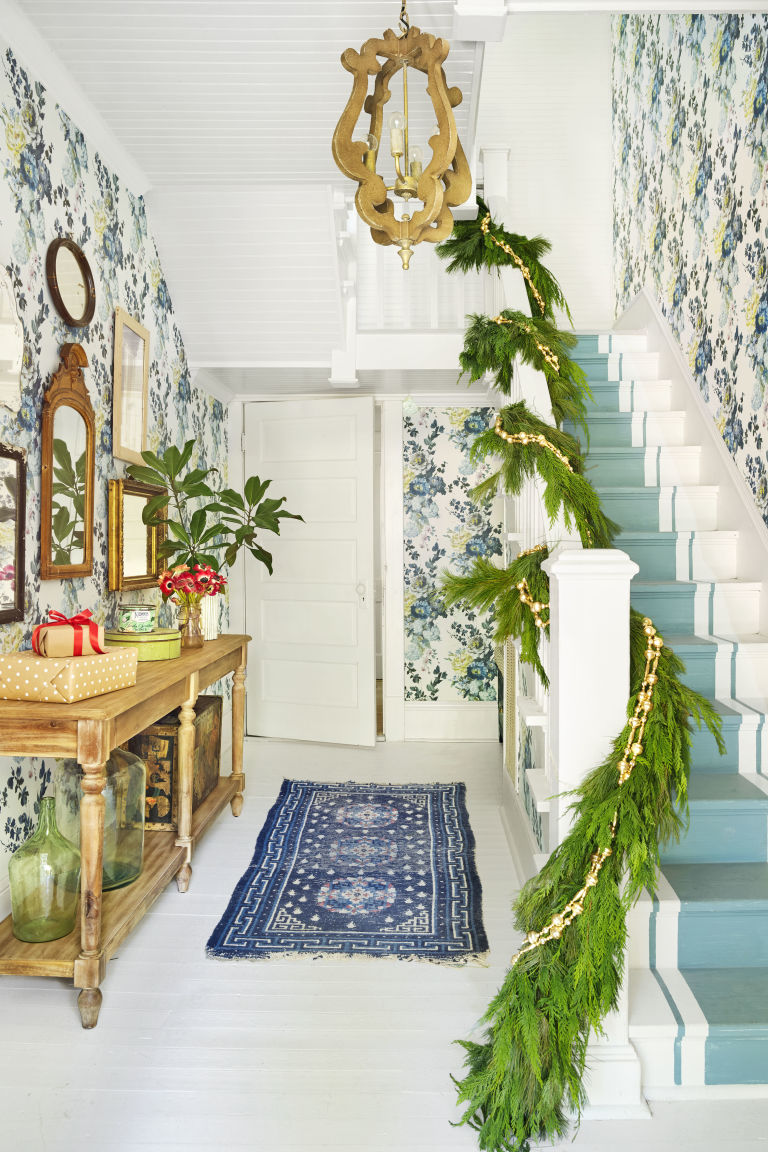 This picture features a stairway wrapped with a garland comprising of greenery and gold baubles. This makes the whole entryway look festive and Christmassy.
Pinecone Garland: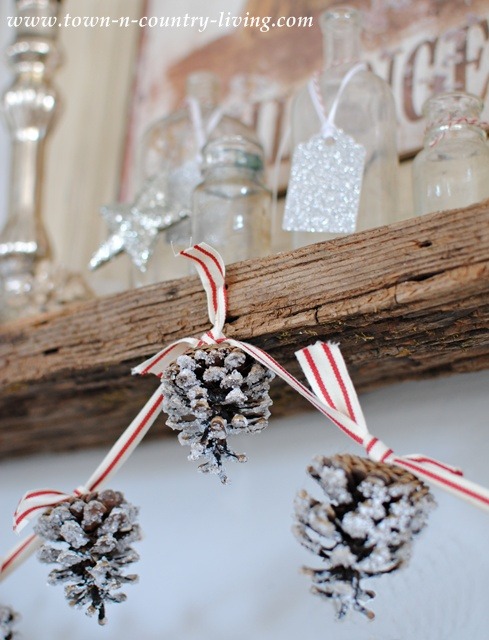 The frosted pinecone garland, hung across the shelf will make you feel like you're living in a cabin in the woods. And believe us, it's super easy to make this pinecone garland.
A Rustic Garland: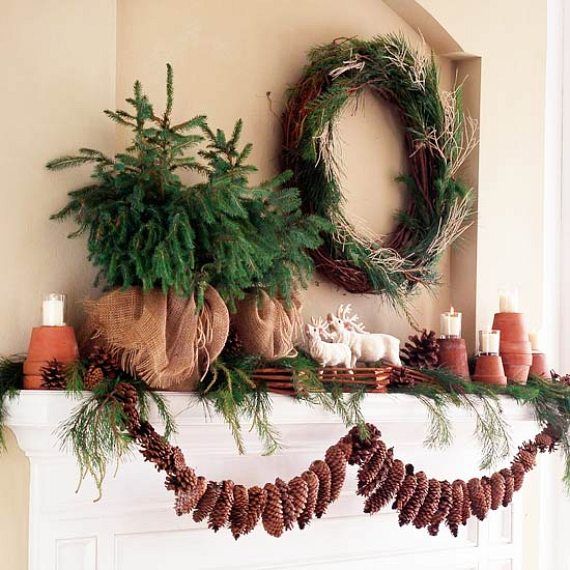 This rustic, pinecone garland will give a raw and rustic look to your mantelpiece. Do not forget the little flower pots.
Gingerbread Cookie Christmas Garland: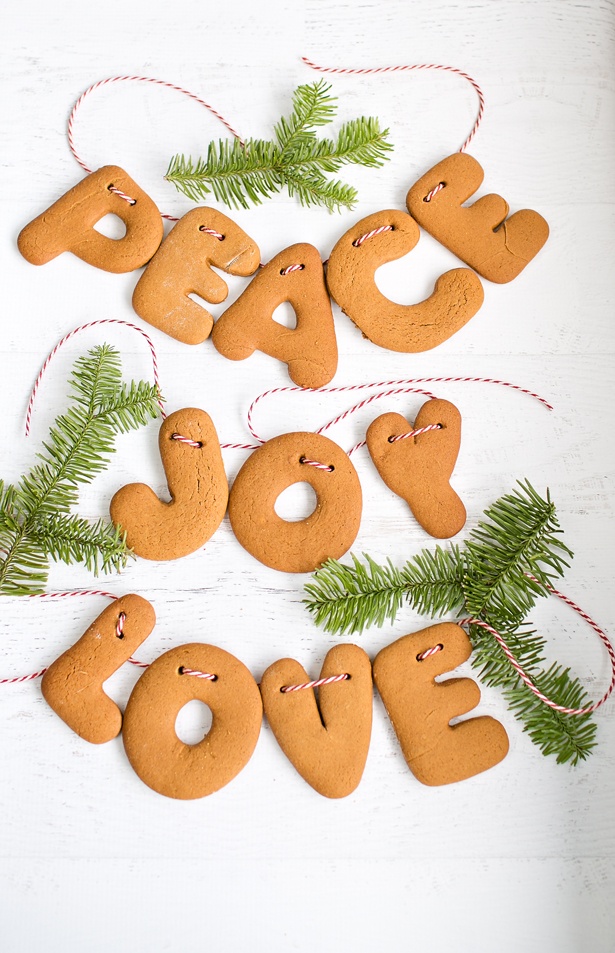 Delightful, beautiful and delicious, that's what this cute garland from hellowonderful.co is. You can cut out the message you want, bake and then turn them into garlands.
Go For Metallic: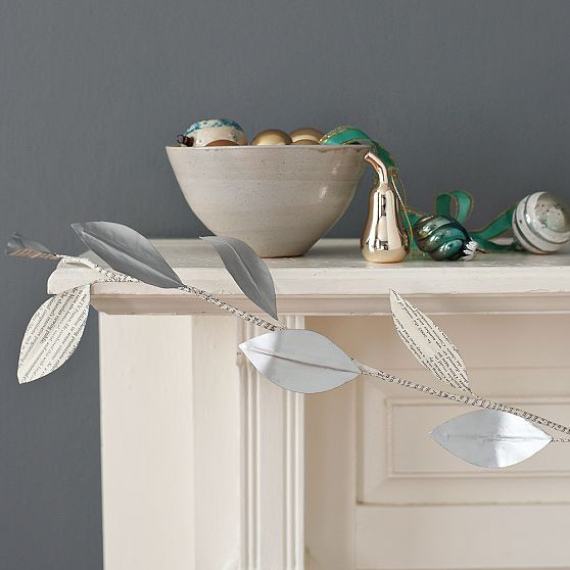 Break the shackles from traditional red and green and opt for metallic garlands instead. You can get step by step instructions from decor8blog.com.
Give It A Bold Look: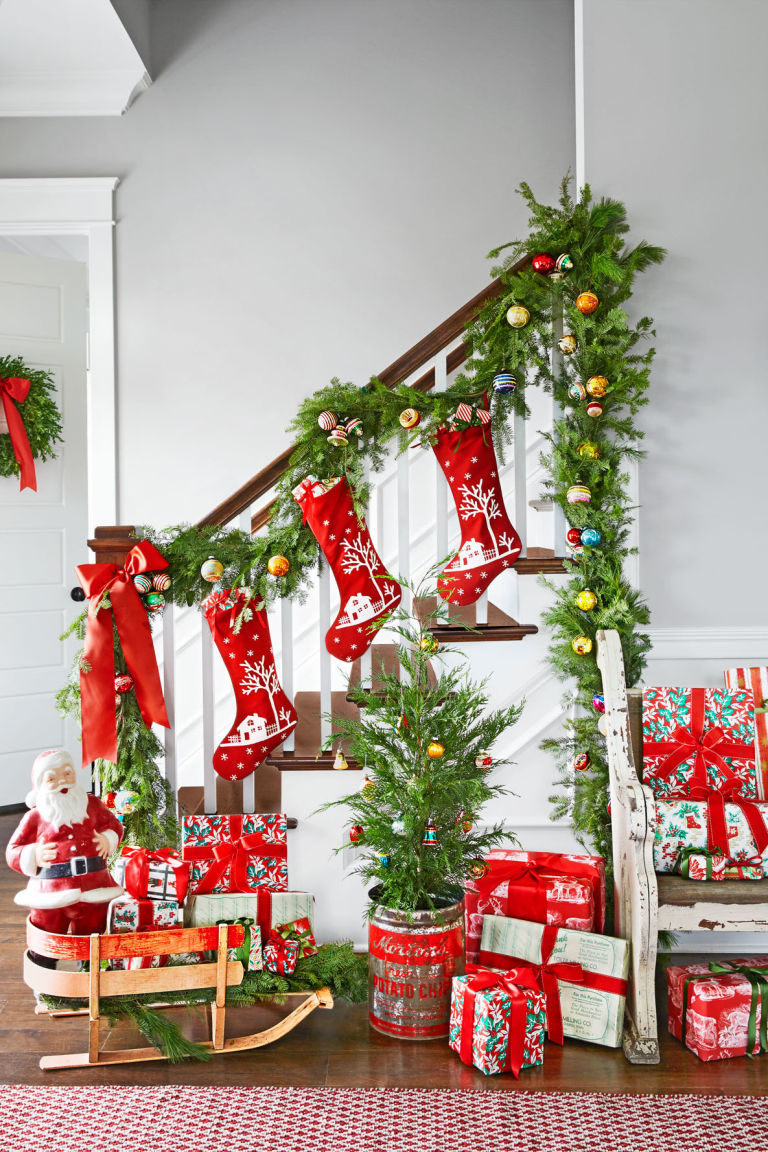 Give your stairway a bold look by opting for an evergreen garland decorated with colorful ornaments. Besides, you need to take care of the background and other vignettes as well. Doesn't it give a 1950s look?
Give It A Coastal Look: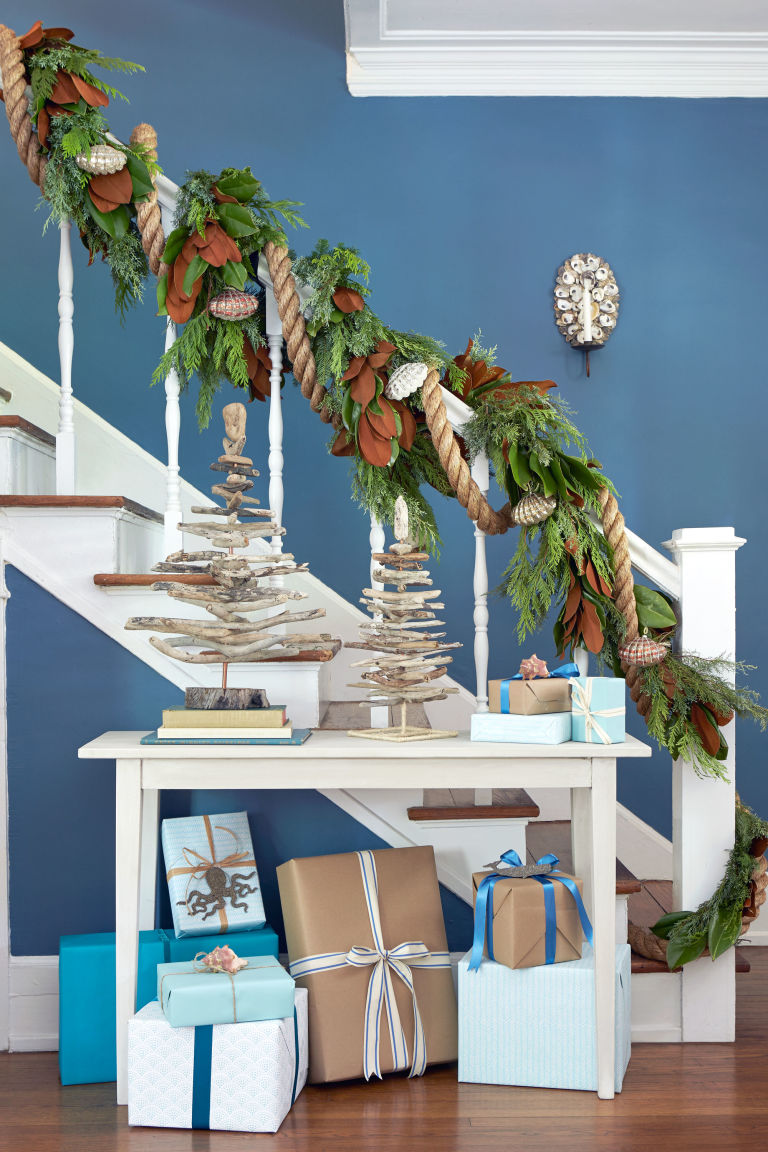 The thick hemp rope wrapped with mercury glass clamshell is giving the entire house a nautical look. So are the wooden trees placed on the table.
Felt Garland: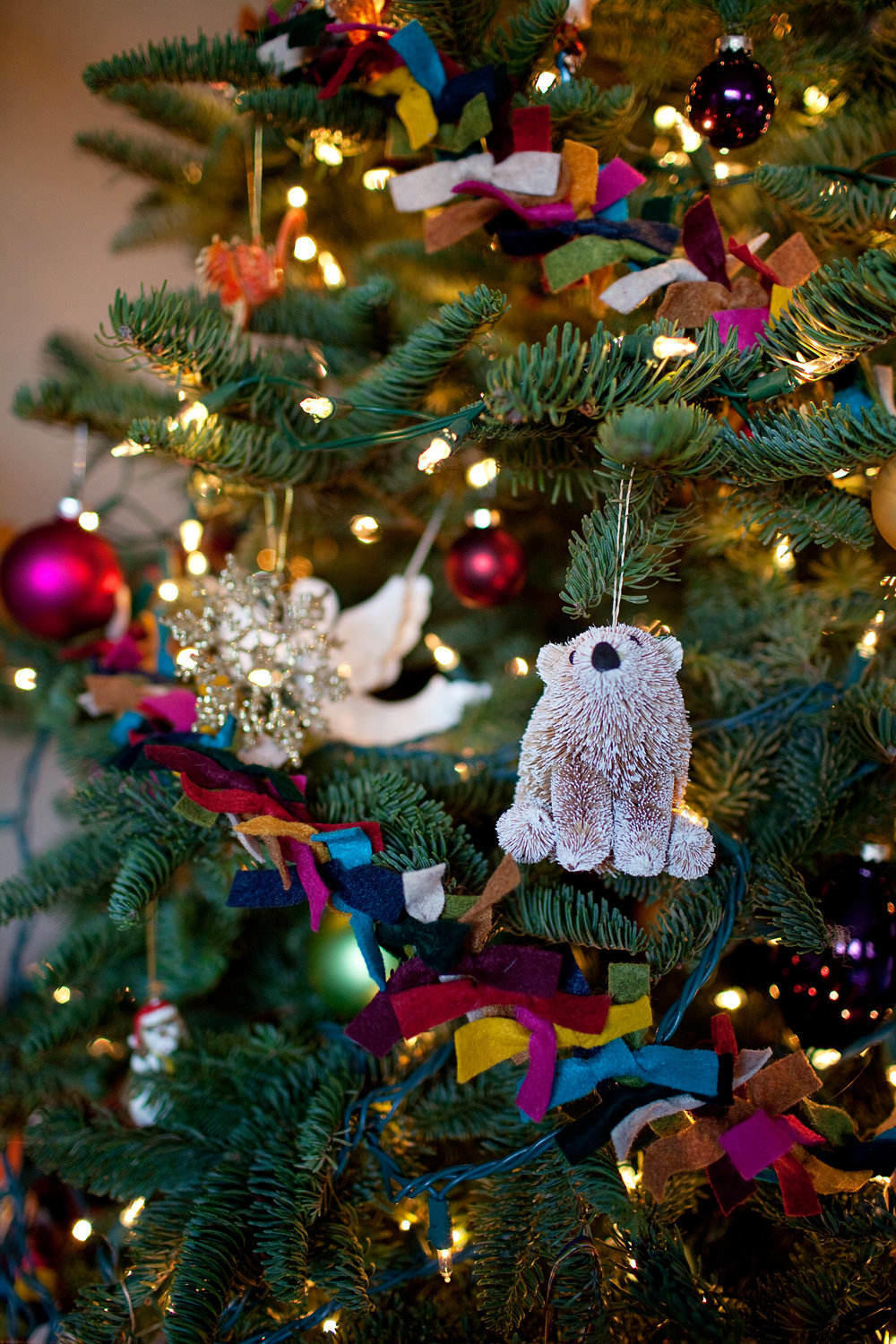 This got to be the cutest Christmas garland ever. Use this colorful garland to decorate the Christmas tree of your child's room. And if possible, try to source this adorable bear ornament too!
Birch Garland: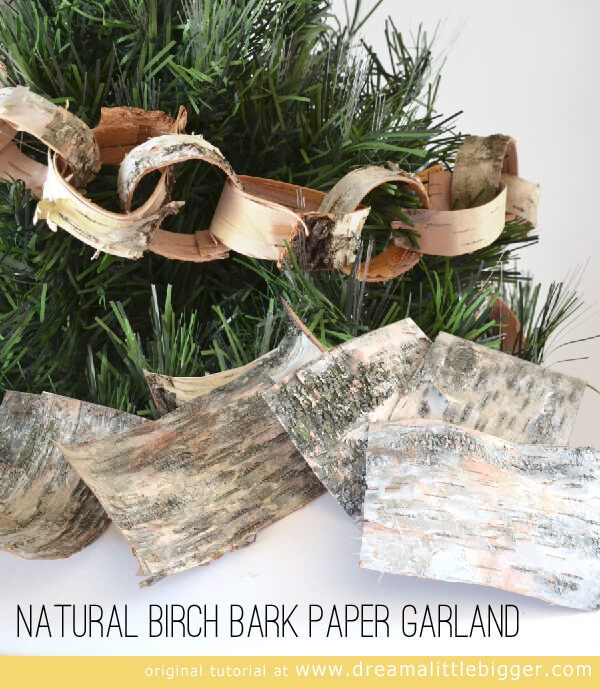 If you remember the paper chains you used to make in elementary school, you can make this birch wood garland as well. It's made using strips of birch bark. The white and black bark is giving the appearance of frosted snow.
Twinkling Garland: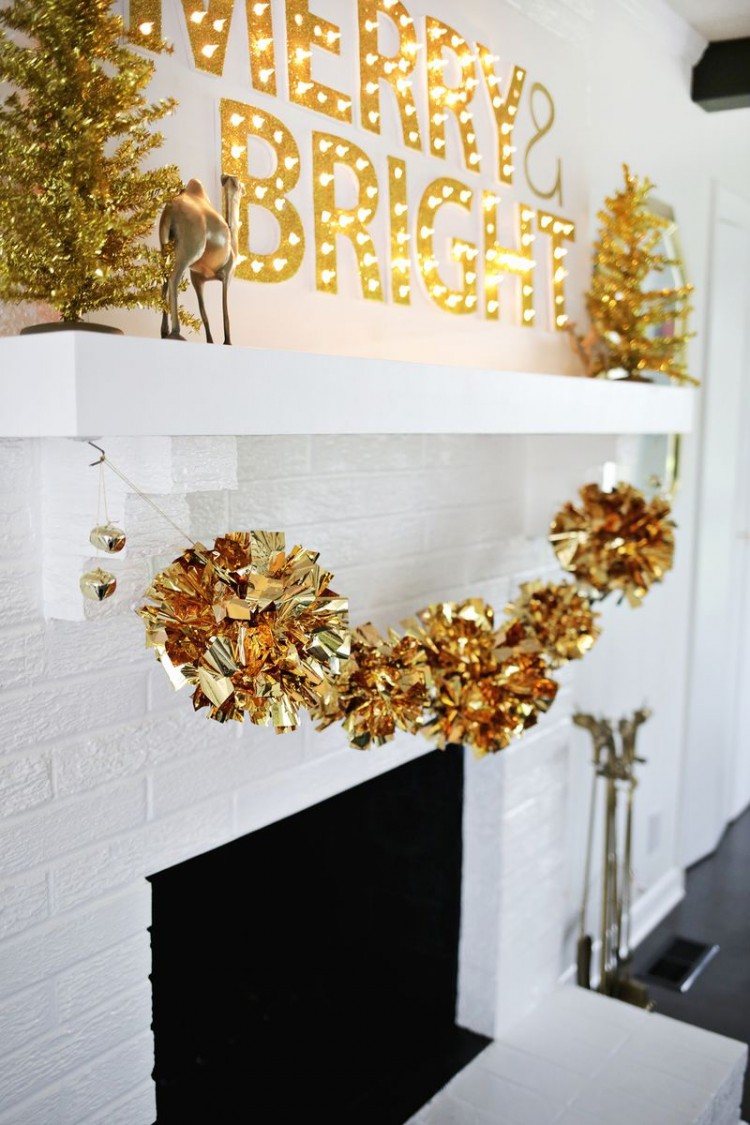 The shiny pompom garland will make a wonderful option if you're opting for a white and gold color scheme for Christmas. White, it looks quite beautiful from the mantelpiece; it will look great on the door as well.
Add Snowflakes For A Wintry Touch: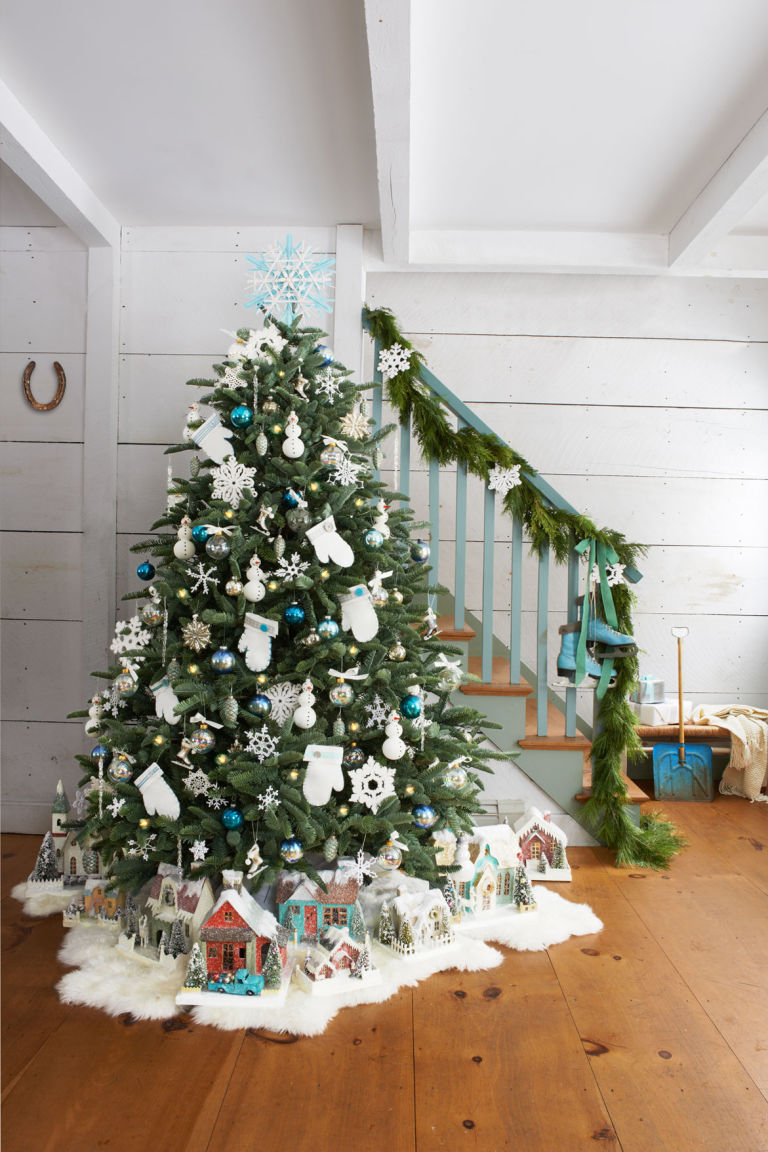 If you want to give your house a wintry wonderland look, hang some snowflakes from the garland. And don't forget to ski boots.
Add Some Treats To The Garland: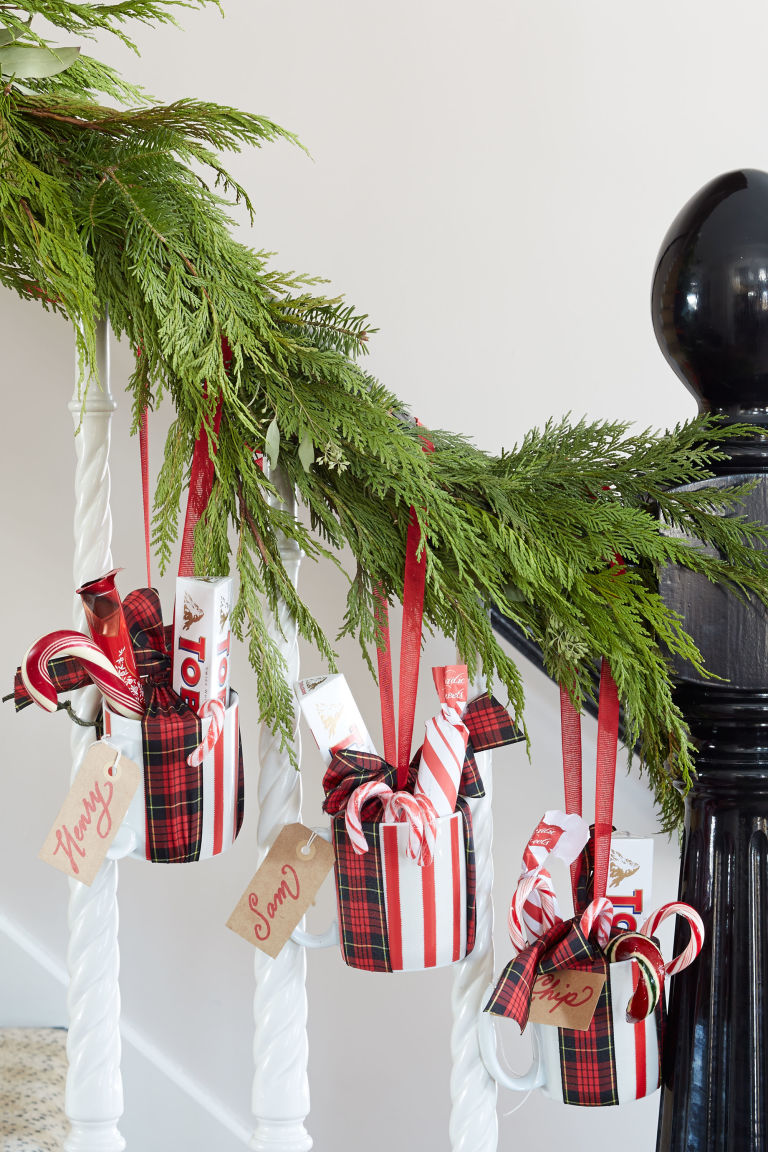 If you want to sweeten your stairway, wrap the banister with garland along with treats in mini baskets. You can put anything you want in these baskets like chocolates, hot cocoa mix or candy canes.
Use Garland For Table Decoration: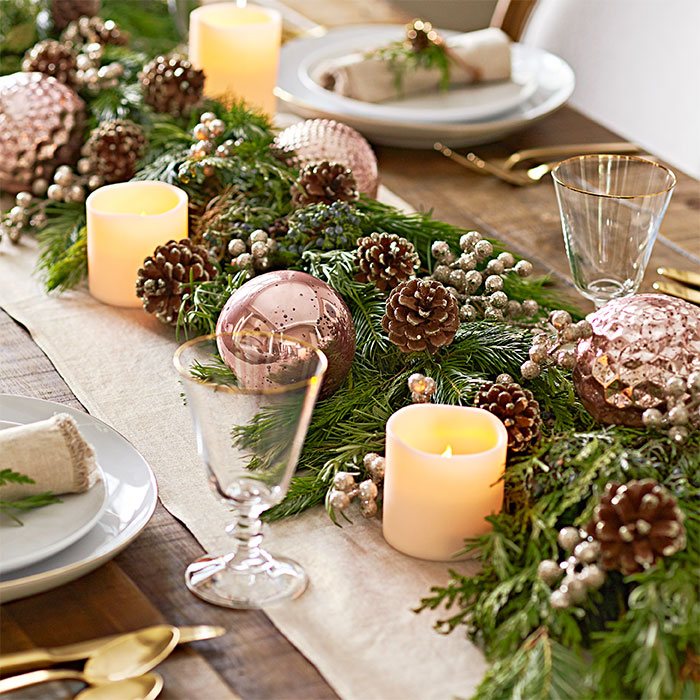 Christmas garlands are commonly used for table decoration in many houses. If you're opting for this idea, you need to be creative with the ornaments as much as you can. Opt for berries, pinecones or Christmas ornaments for an amazing display.
Pretty Staircase Décor: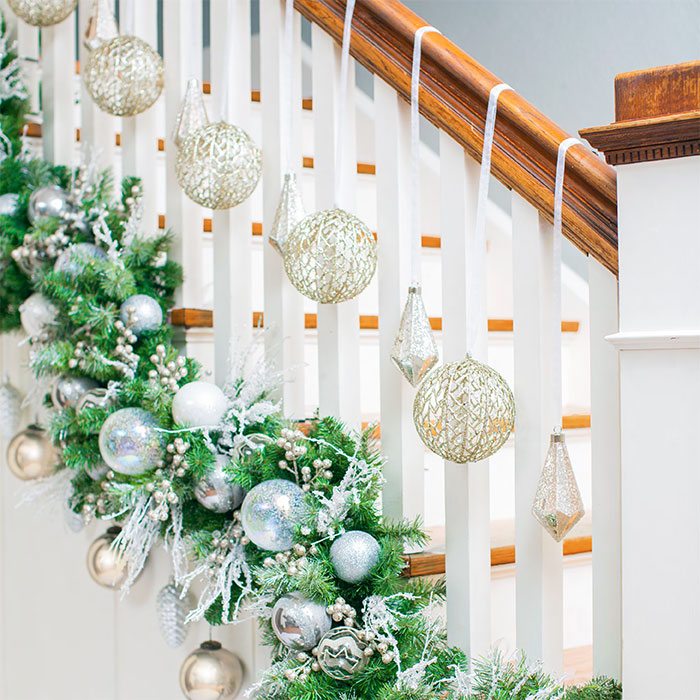 This one's sure to give a unique look to your house. Just remember to balance the garland with baubles and other ornaments.
A Monogram Display: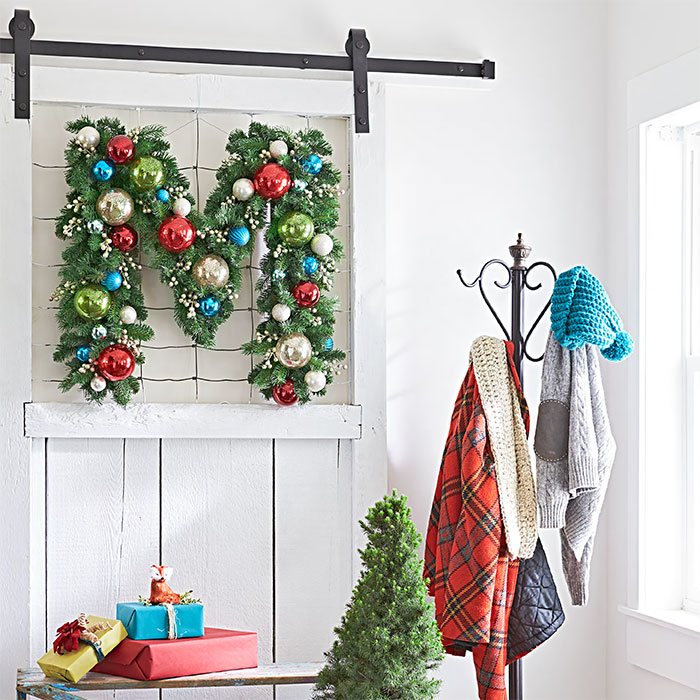 Give your personal stamp on your Christmas decoration by opting for this monogram garland. Colorful ornaments are a must while trying out this idea.
Pompom And Bow Crochet Garland: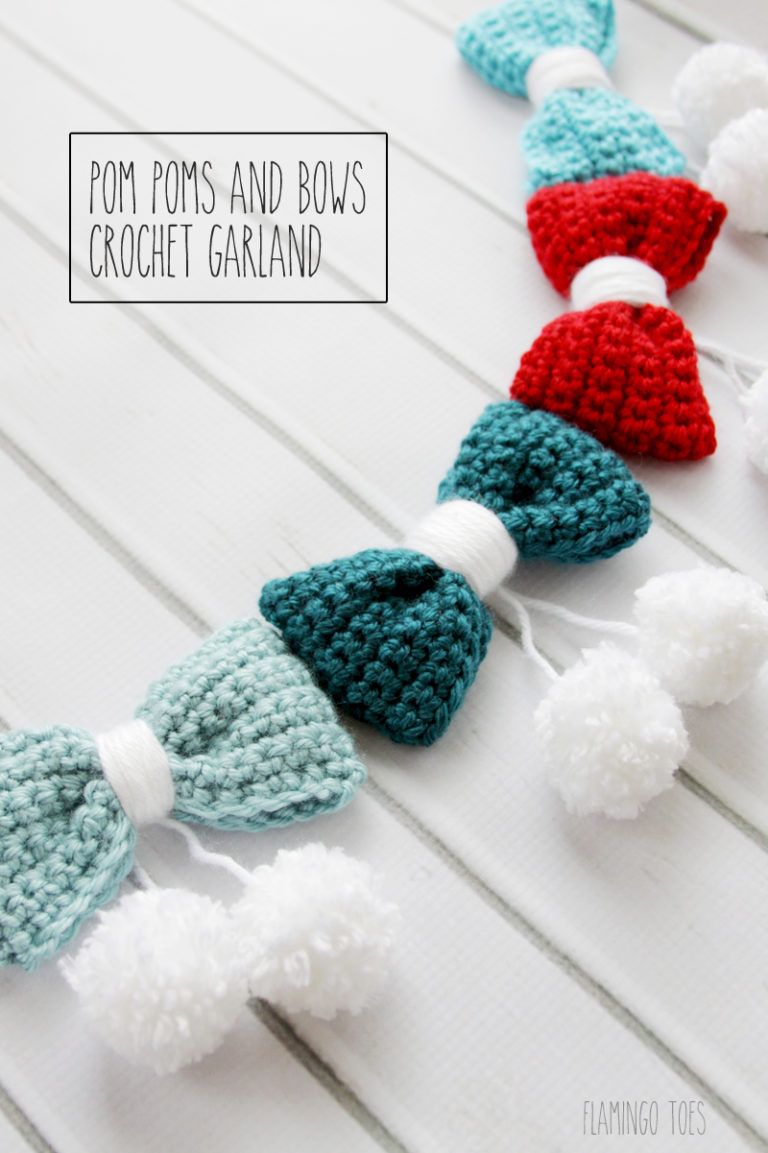 This absolutely adorable crochet garland are way easier to make than you can even think. Decorate your mantel or stairs with it to give your living room a cozy touch.
Glowing Garlands: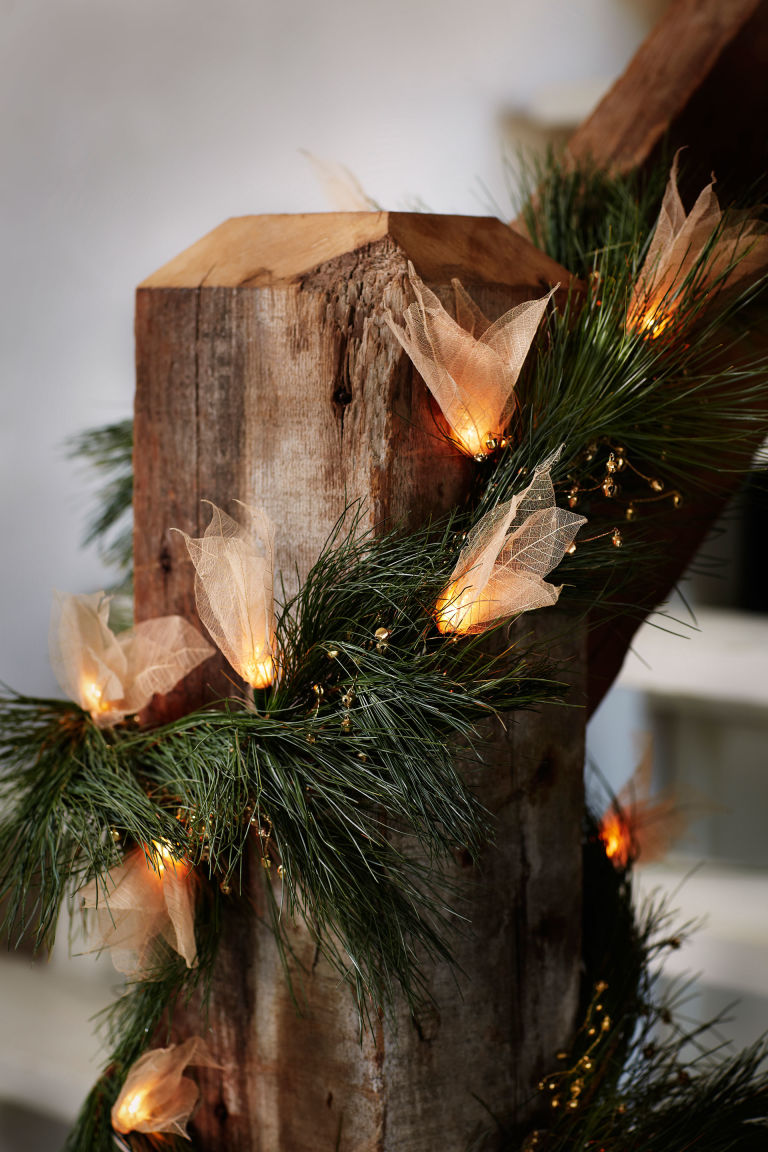 Lights look beautiful is every form, whether they are hung outdoors, or woven with pine garlands, as you see in the picture. If you want, you can even hang jingle bells from it.
Dowel Disk Garland: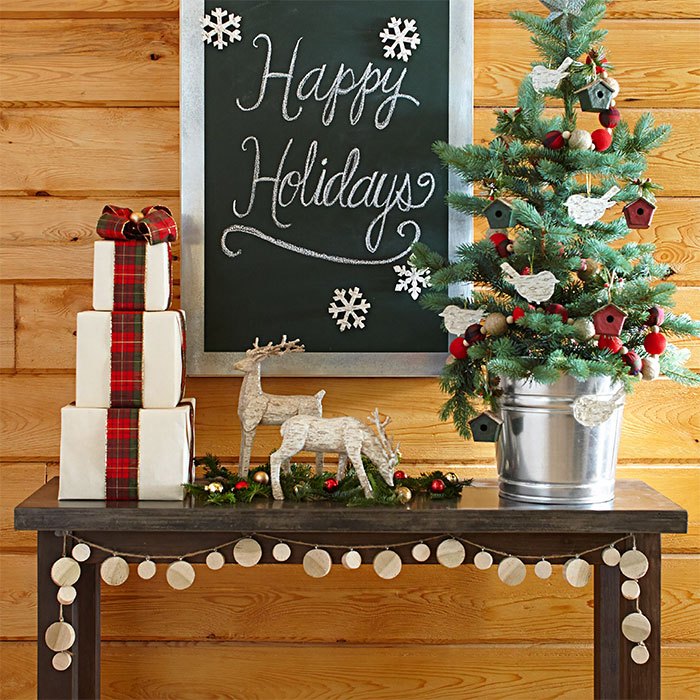 This garland is made by cutting disks from wooden dowels. Then screw eyes are used to attach the disks to the rope. It will give a festive look wherever you drape it.
Colorful Display: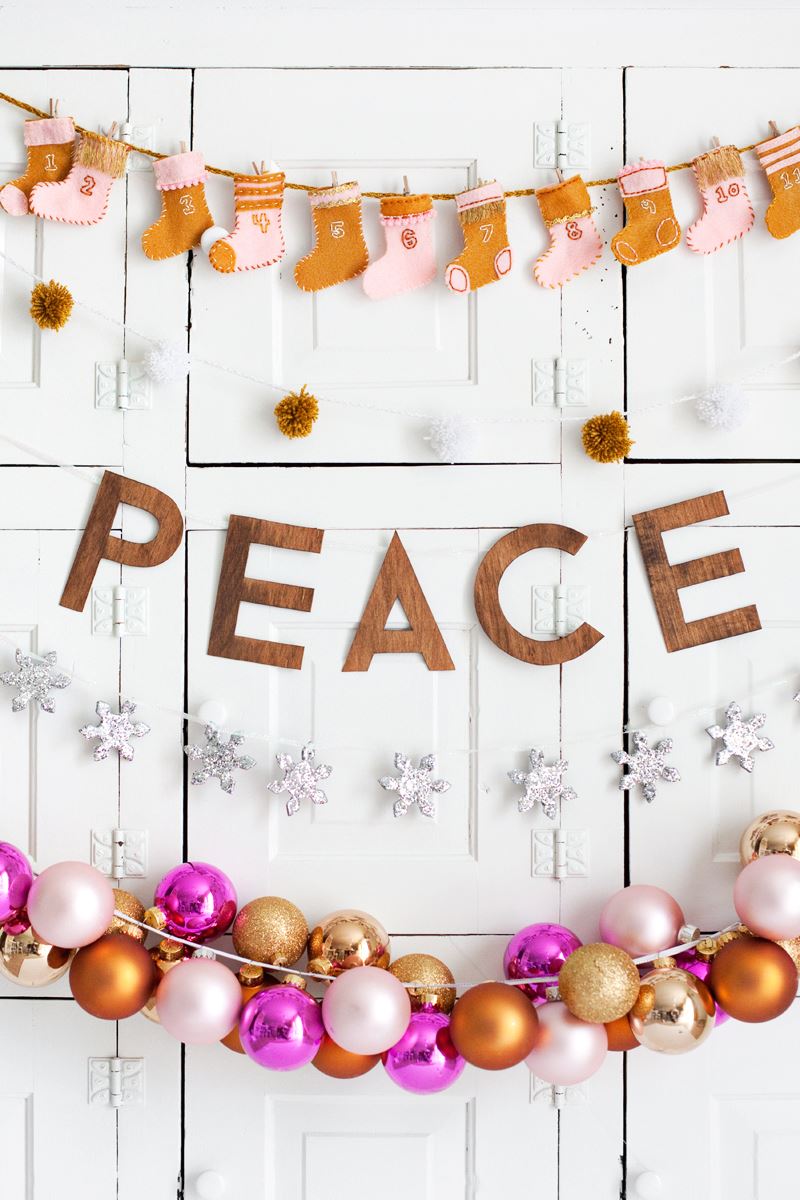 This Christmas garland decoration idea is indeed a chaos of color.
Dried Orange Garland: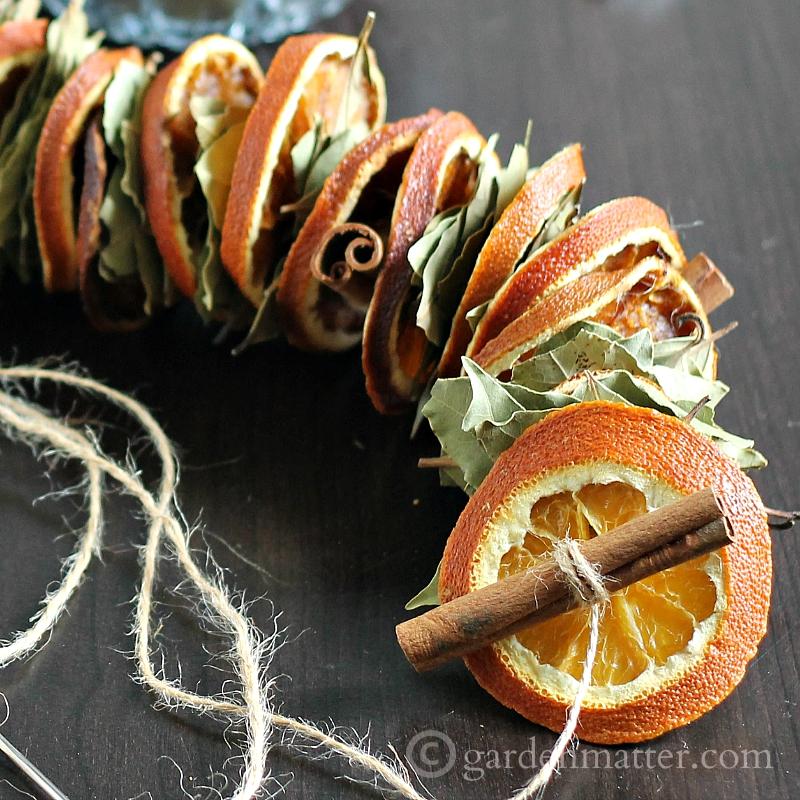 This a natural Christmas garland will fill your house with a pleasant smell. The garland involves whole bay leaves, cinnamon sticks, dried orange slices, and twine.
Stockings Garlands: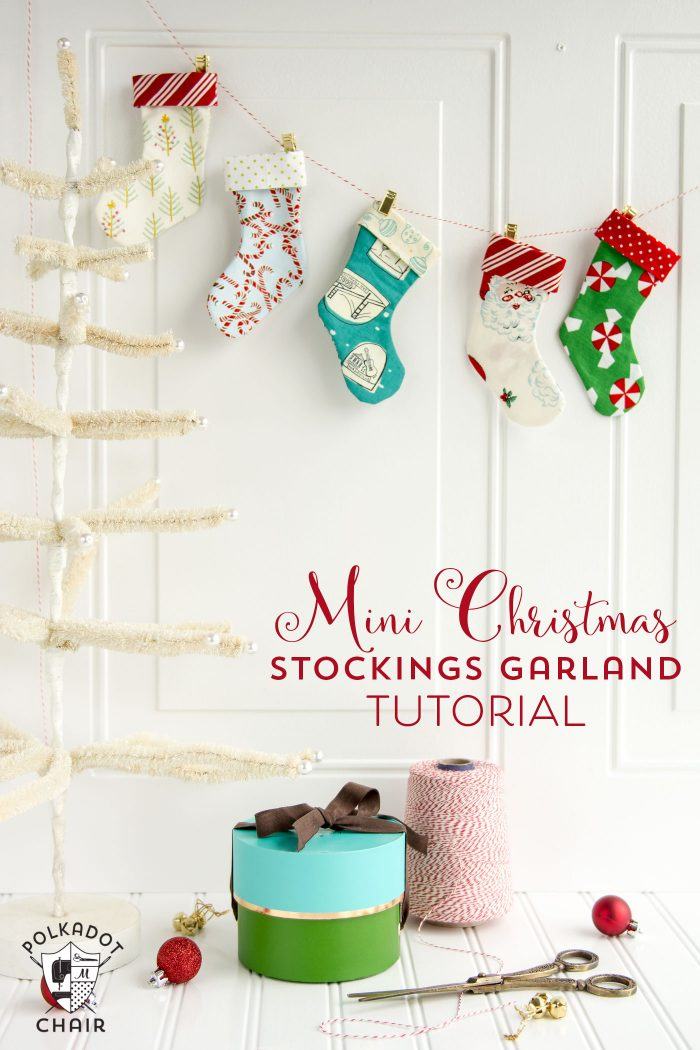 I can't get enough of this mini stocking garland. I will look excellent anywhere you hang it, whether it's over the fireplace or your child's bed.
Decorate The Bedroom With Garland: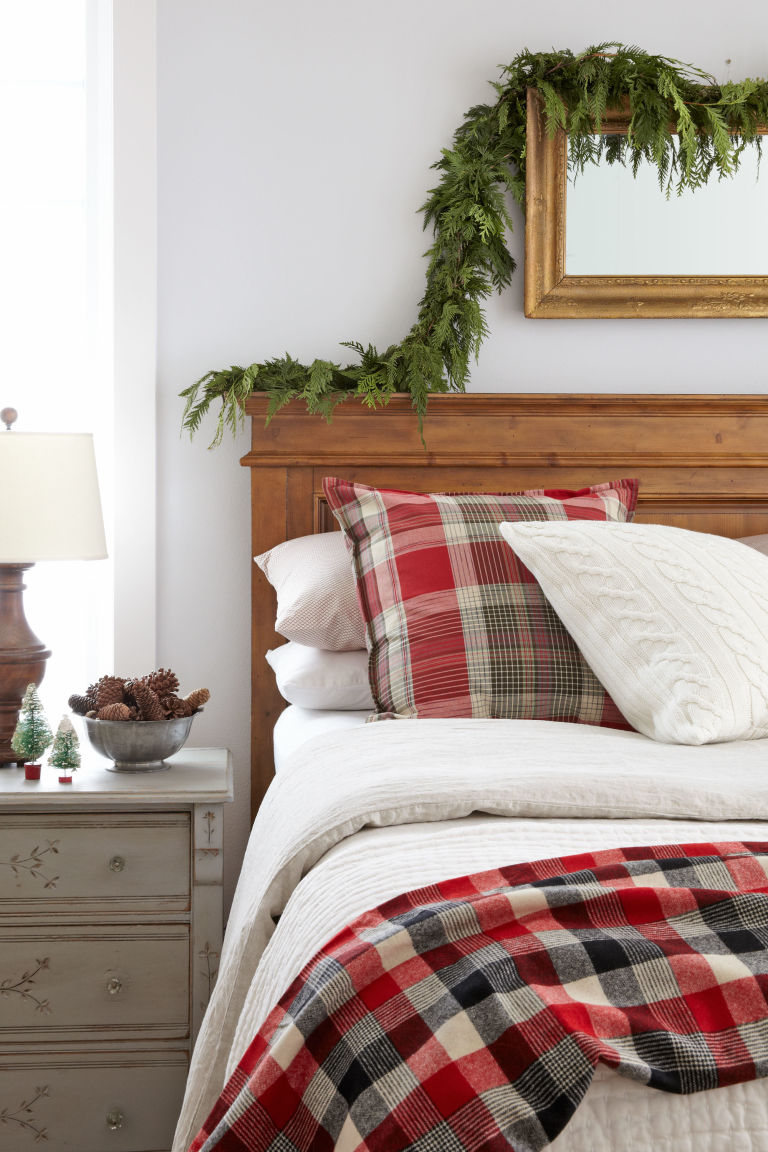 Add holiday cheer to your bedroom by draping an evergreen or pine leaves garland above the bed's headboard. You can even place a bowl of pinecones on the bedside table.
Deck Your Windows With Garland: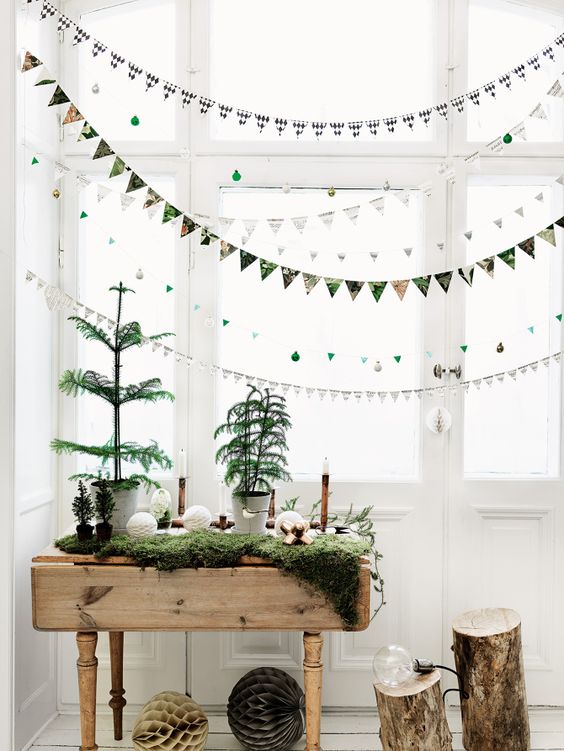 Bring your windows alive with these beautiful paper garlands.
Poinsettia Garland: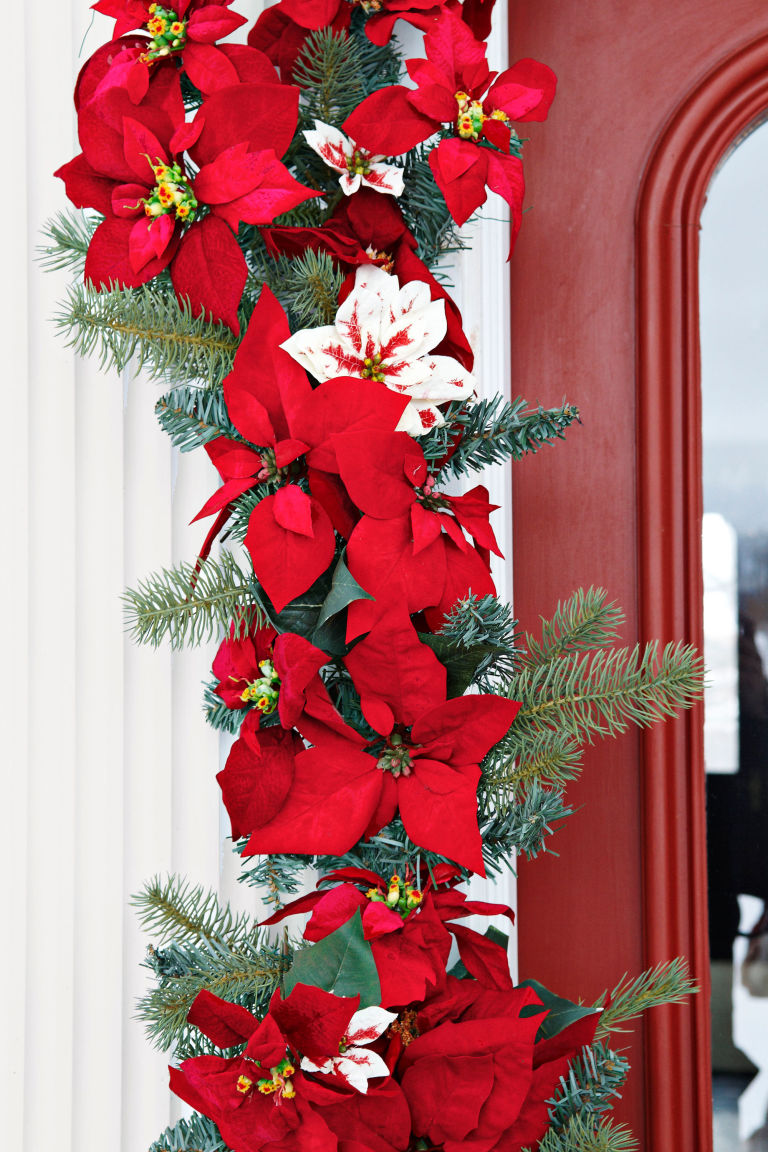 The entrance of this house is decorated with a poinsettia garland with fig sprigs hanging over the entrance. It's capturing the festivity perfectly.
A Pinecone Garland: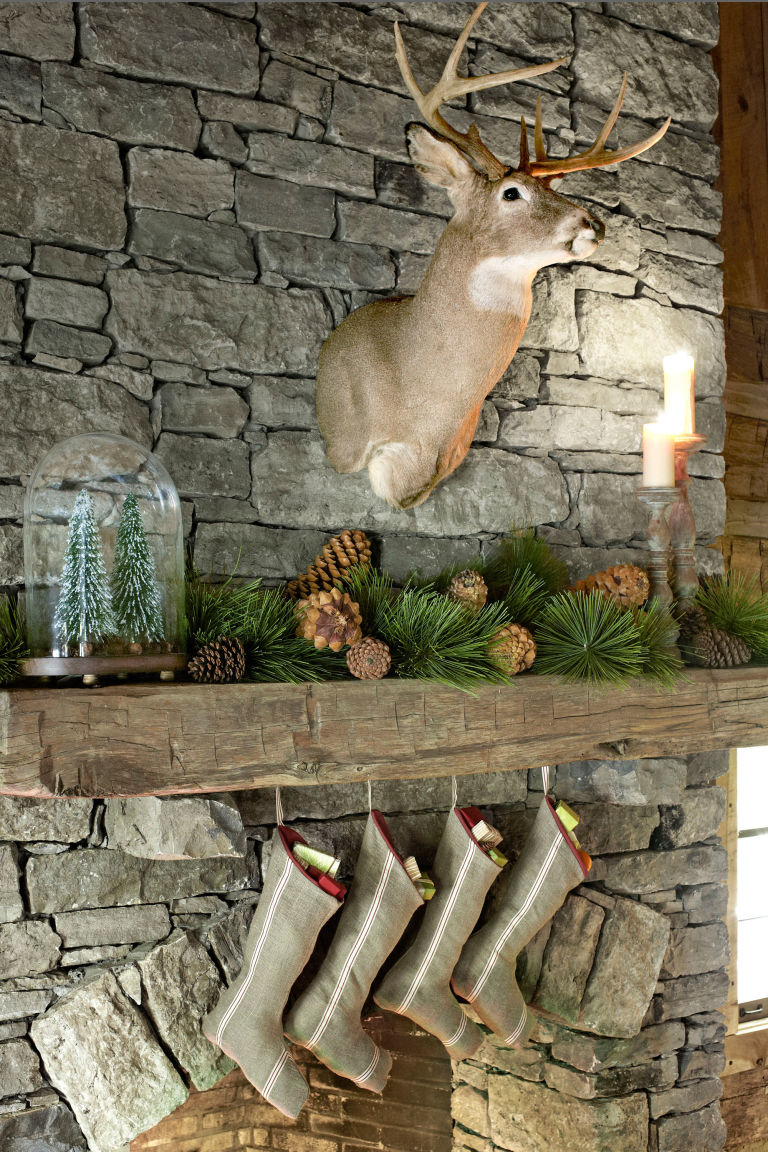 To give your house a rustic look, make an evergreen garland along with some pinecones affixed on it. This garland will contrast well against the rocky fireplace.
Beautiful Bows: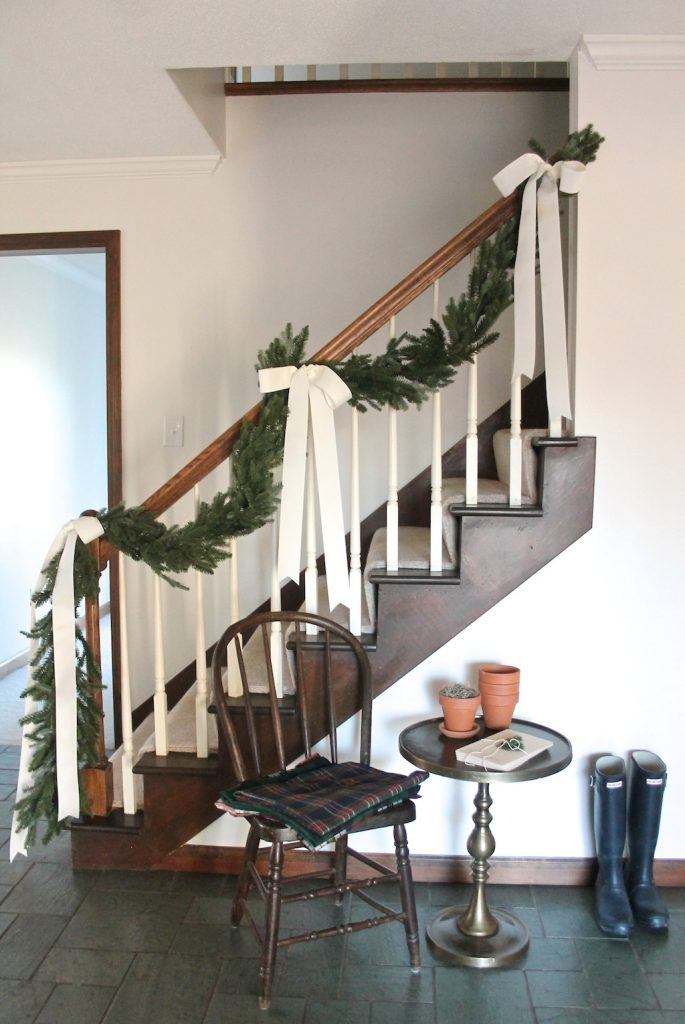 Who knew bows could look so beautiful when combined with garland? Just see the picture. The bows are beautifying the entryway while giving you an easy way to hang the garland.