Do you know what the best way of showing the world, especially the neighbors, that you have got into the Christmas spirit is? By doing some beautiful and crazy outdoor decoration.
You May Also Like To Read:
Outdoor Christmas decoration is the best way to add some interest to the porch, yard, roofs, walkways and bushes of your house. You can either add a Christmas tree, a few lanterns, some inflatable decorative items or major lightning display lights to illuminate the outdoors with festivities. So make the neighbors green with envy with these beautiful outdoor Christmas decorating ideas!
Write Lyrics Of Your Favorite Song: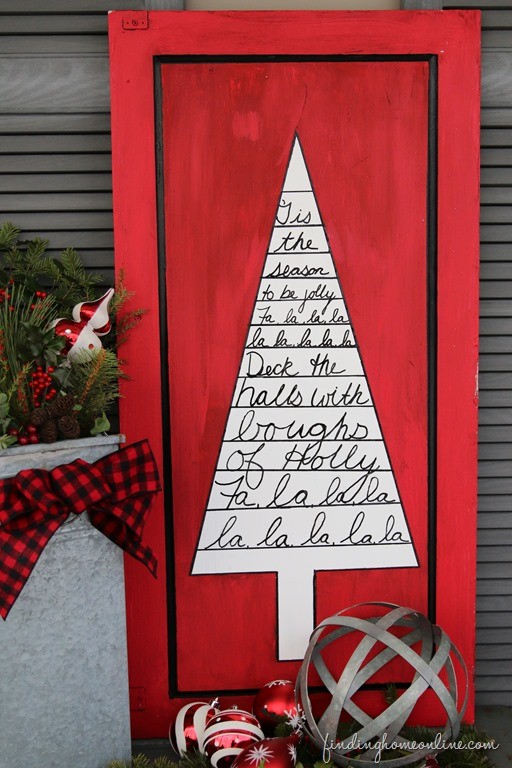 This got to be the most beautiful way to show off the love you have for your favorite Christmas song. Write your favorite song on a wooden sign, using a sharpie and display it outdoor.
Vintage Sled: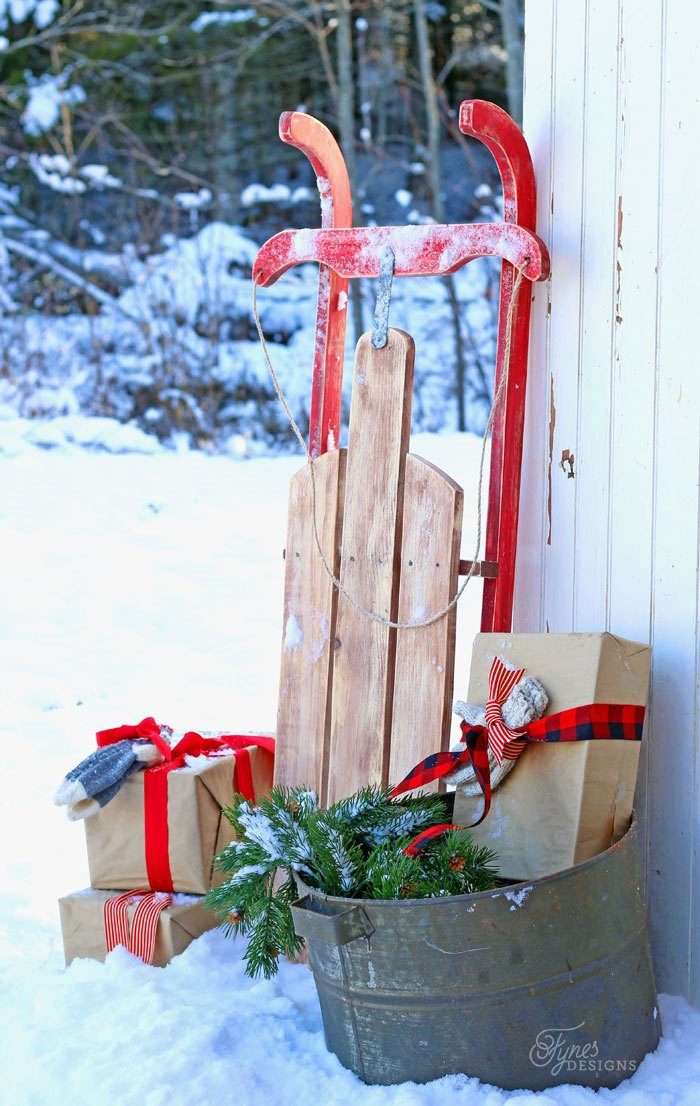 If you wish to give your porch a vintage feel, make use of an old sledge lying in your house. And if you don't have, the tutorial by fynesdesigns.com will teach you to make it in just a few dollars.
Ice Decoration: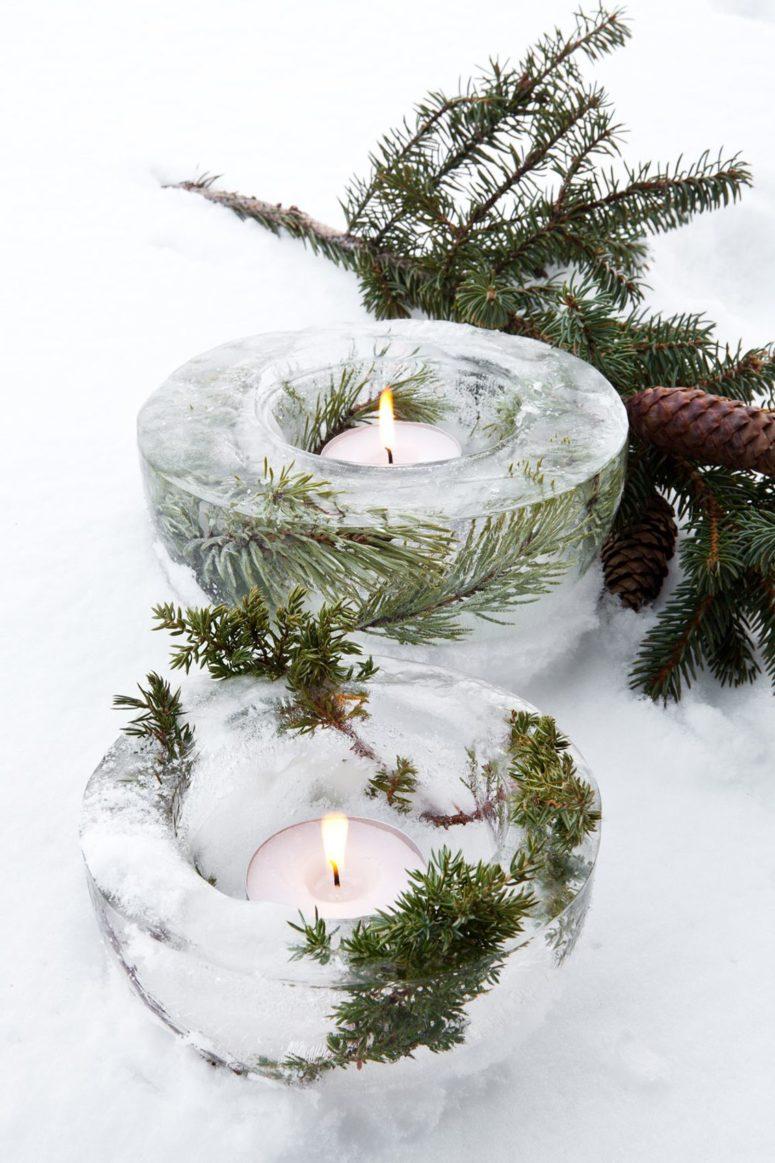 I have a strange fascination with ice decoration. It takes a décor to an entirely new level. See this decoration for instance. It's made using evergreen plant sprigs and a Bundt pan.
Shining Reindeer: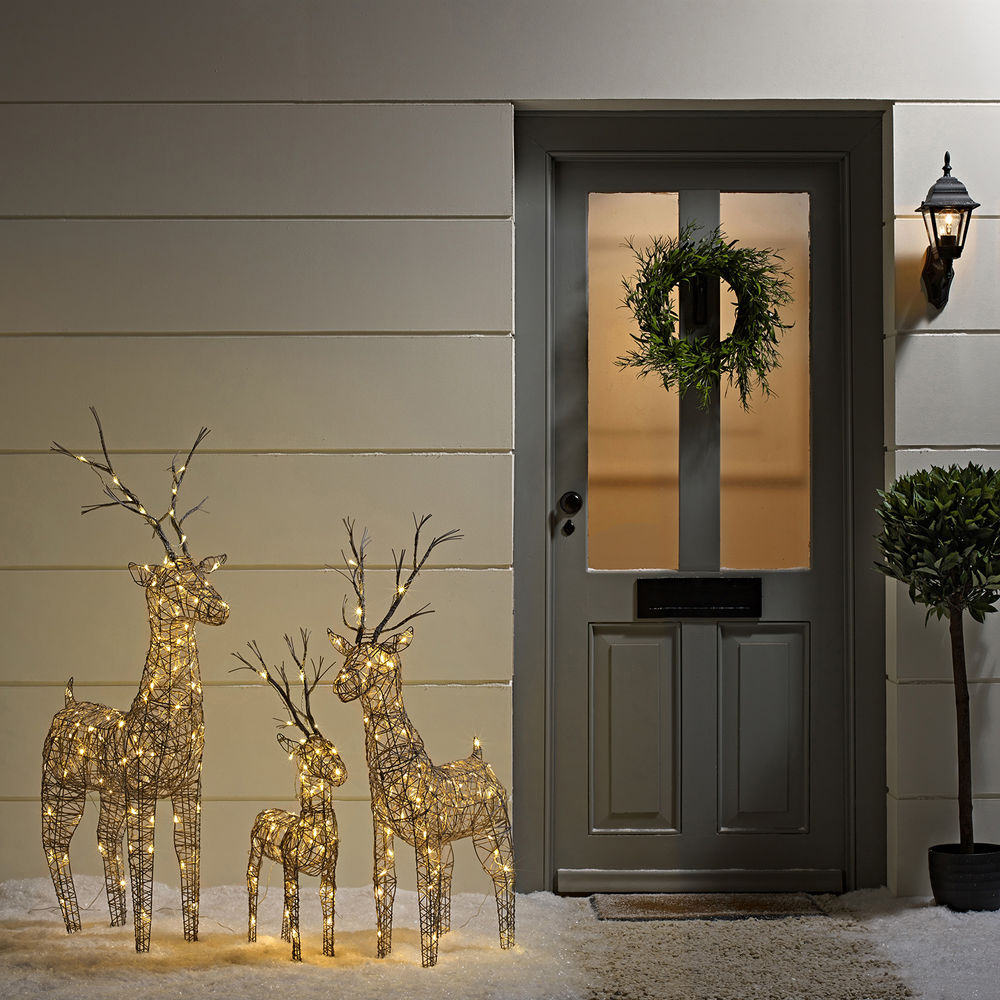 The decoration here features one of the most important symbols of Christmas, the reindeer, but in a glamorized look. It's an excellent piece if you want to create a minimum décor.
Inflatable Santa: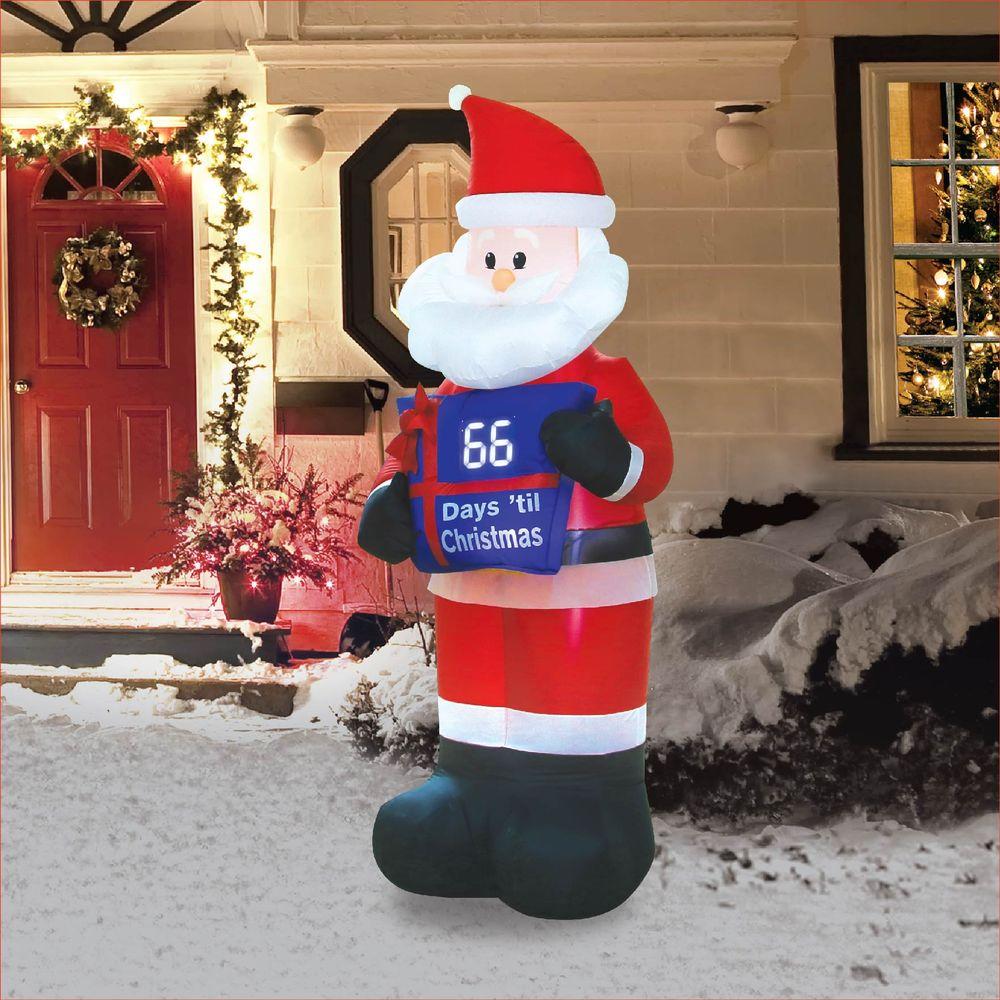 Inflatable decorating items are in these days. While there are several types and varieties of inflatables decorative items available in the item these days, nothing can replace the good old Santa, especially if it comes with a countdown timer.
Artificial Candles: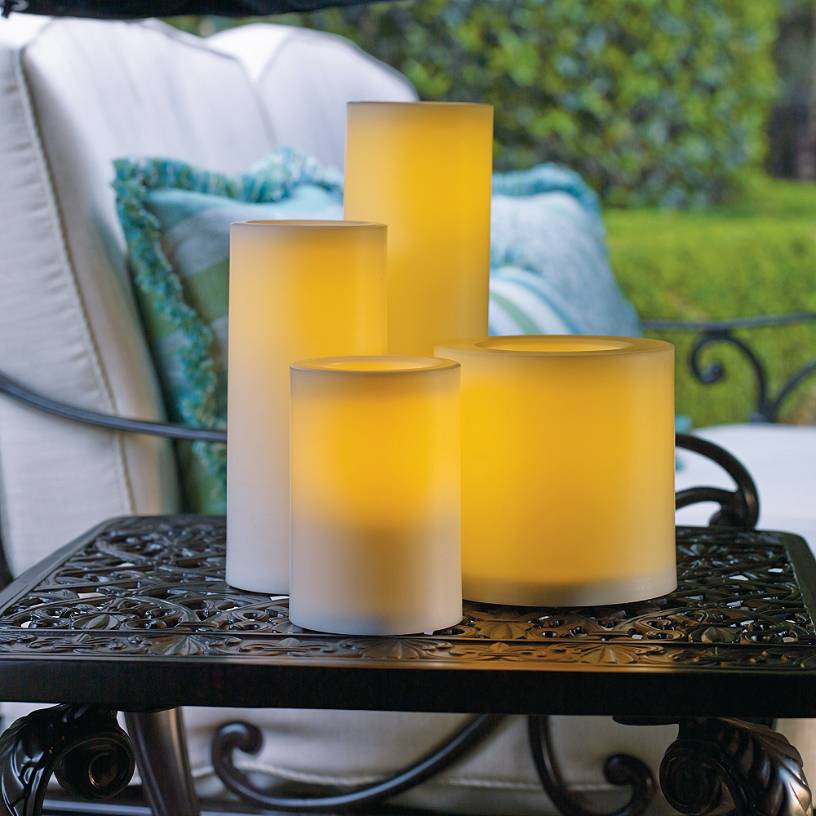 With these flameless, artificial candle, you can create a beautiful candle arrangement outdoors as well. The candles also give out realistic and flickering glow of the real candle.
Make Use Of A Cart: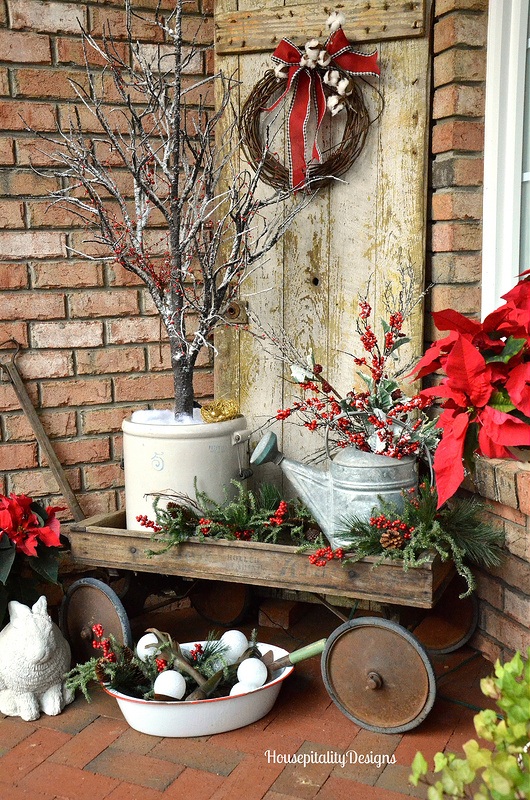 If you want, you can even make use of a cart lying in the store room for decoration purposes. Of course, you'll need a watering can and a planter too.
Hanging Lanterns: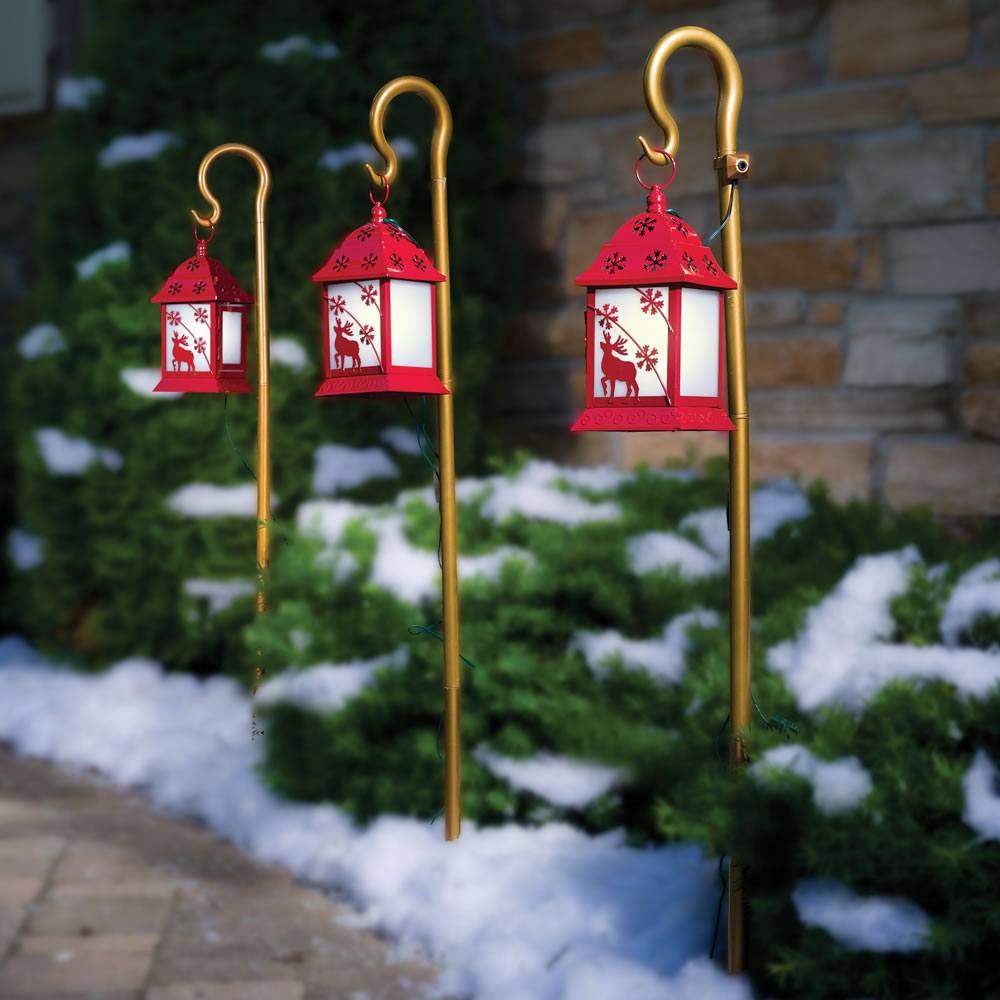 Create some paper lanterns without children using holiday special papers and hang it on your walkway.
Holiday Balcony: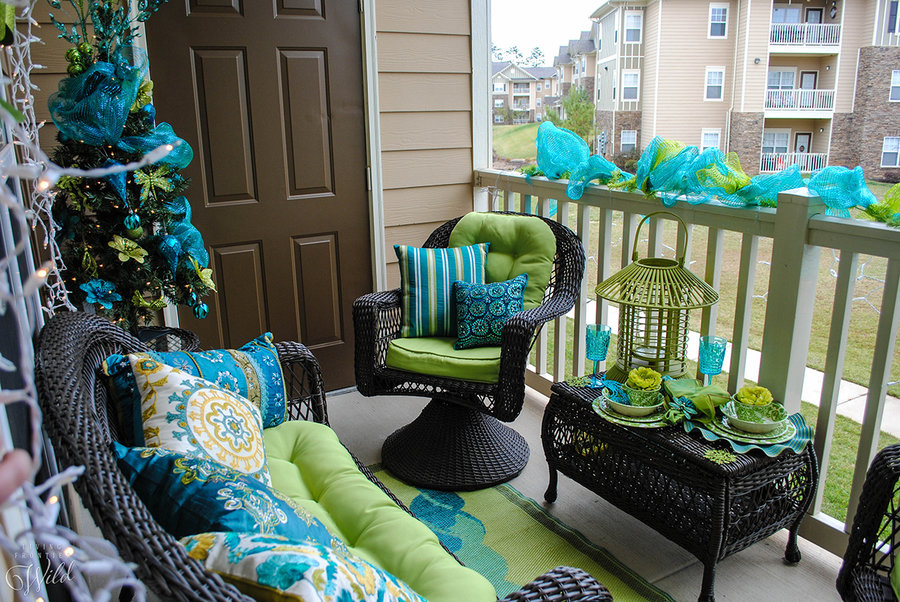 One of the most unique balcony decoration idea. The décor idea is so pretty that it will be the talk of the complex, or even town.
Outdoor Lighting Decoration: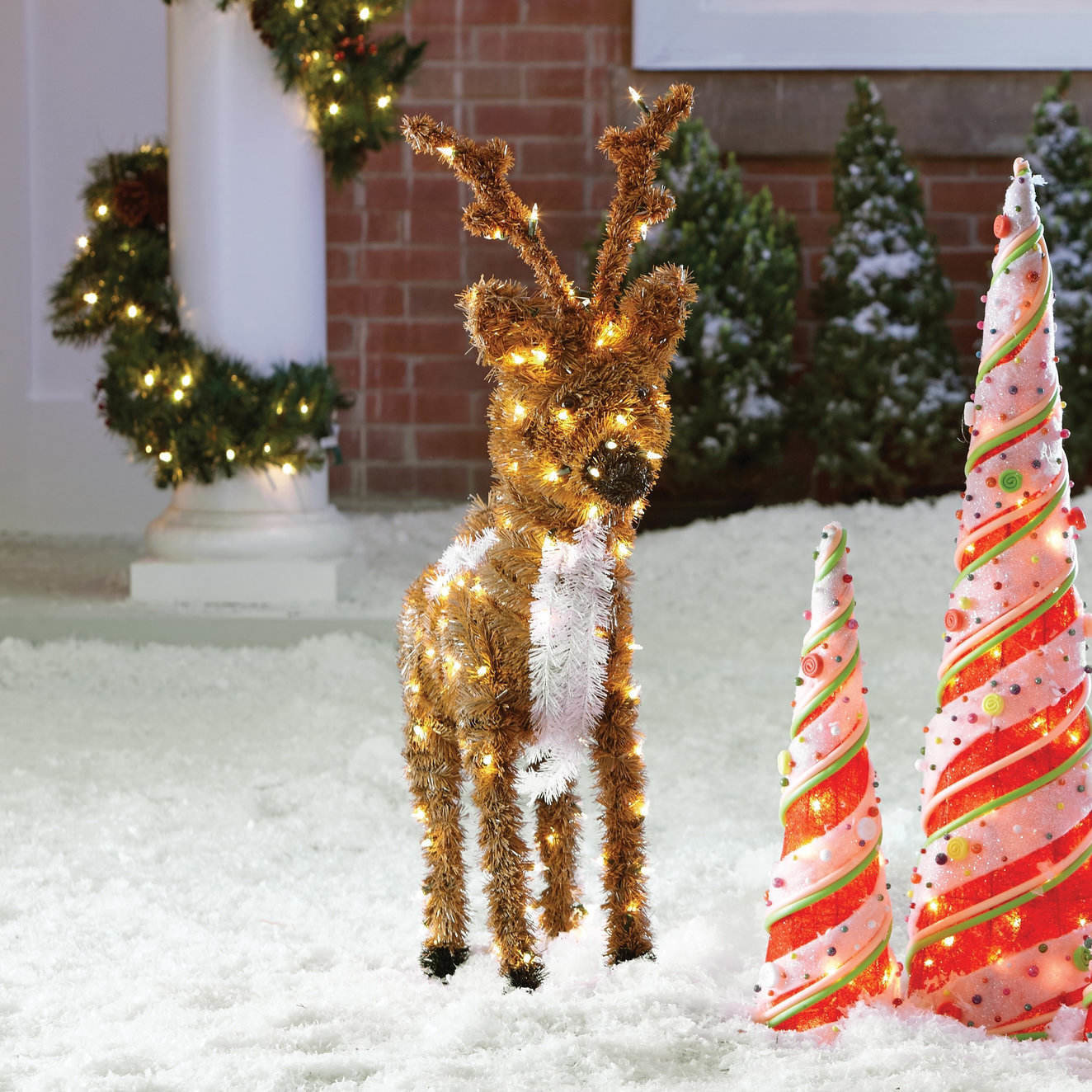 This adorable baby reindeer has tiny lights fitted in the body, which will make your outdoor glow like a star.
Mini Trees: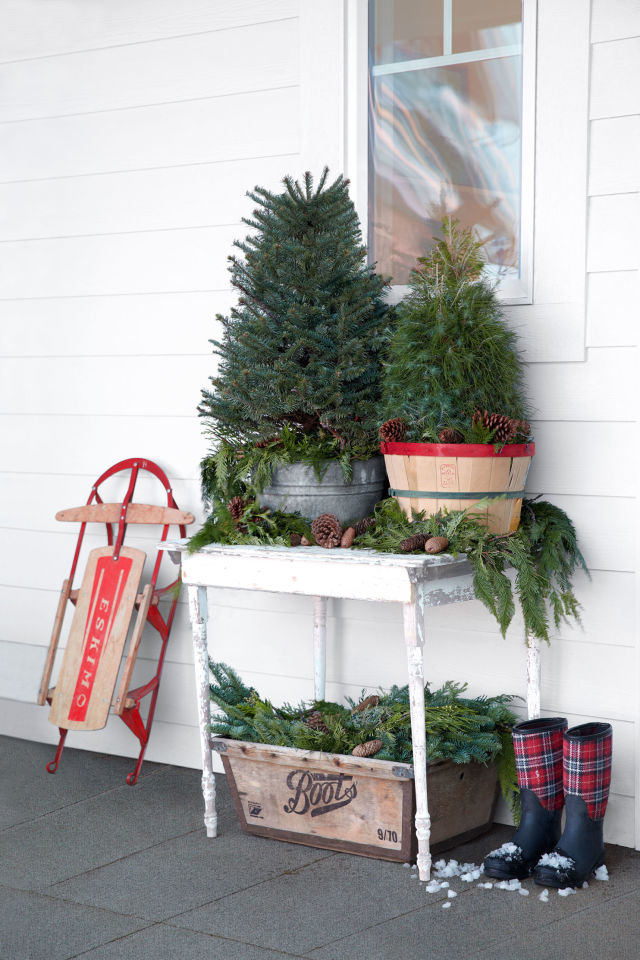 Nestled in the orchard basket and galvanized basket, these pint-sized trees will add a touch of greenery to your porch. Put some trimmings around the base to make it look weighty!
Vintage Buckets: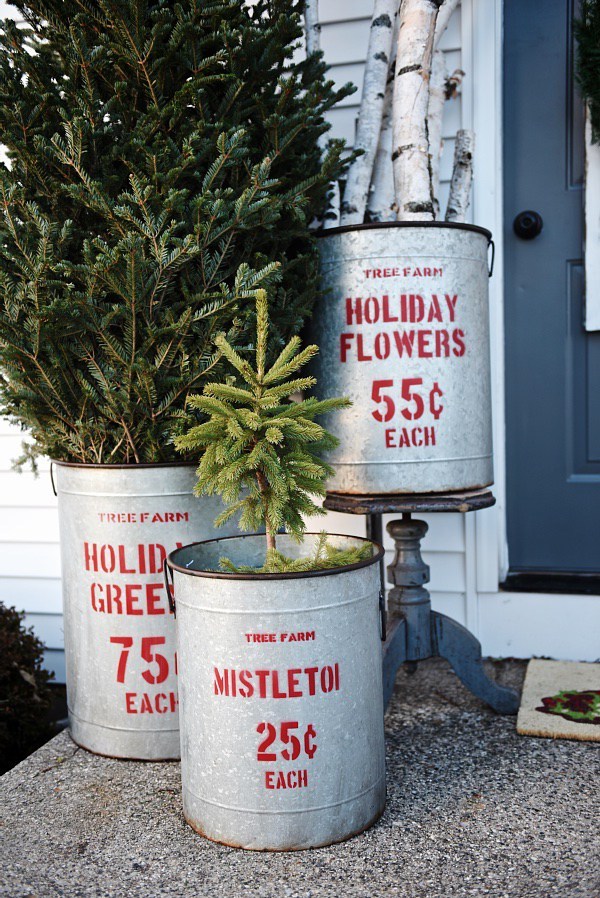 Here's another lovely idea to give your decoration a vintage touch. These vintage buckets are not very difficult to source. Just look through your flea market.
Pallet Christmas Tree: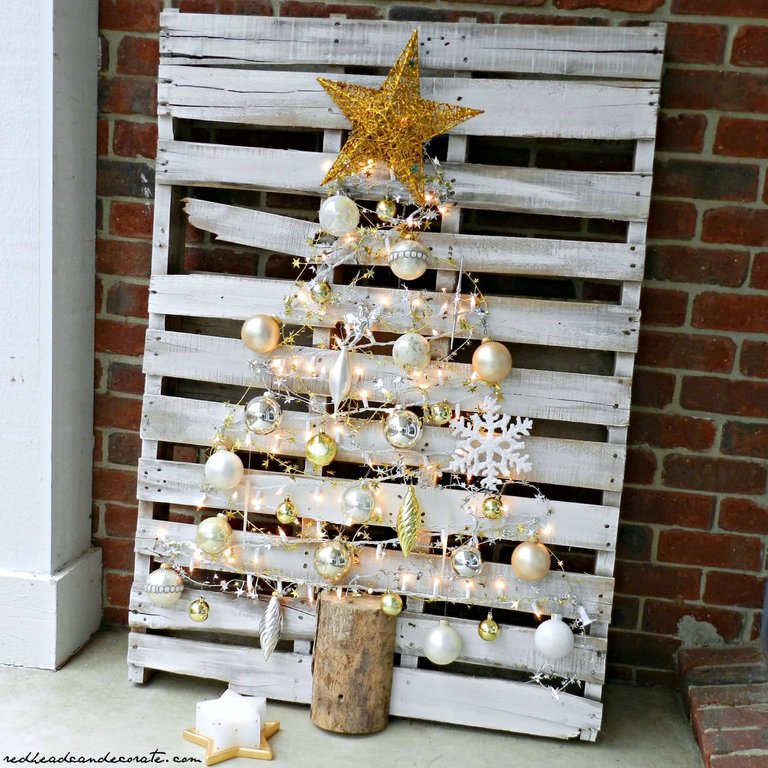 Get hold of a pallet to create this lovely Christmas tree. We'd suggest you use ornaments of different shapes, sizes and even color to create a magnificent display.
A Sophisticated Display: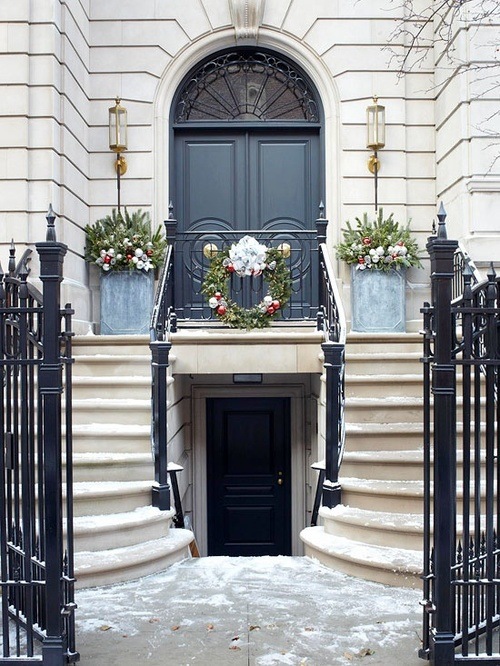 This got to be one of the most modern outdoor decoration.
Fake Snowballs: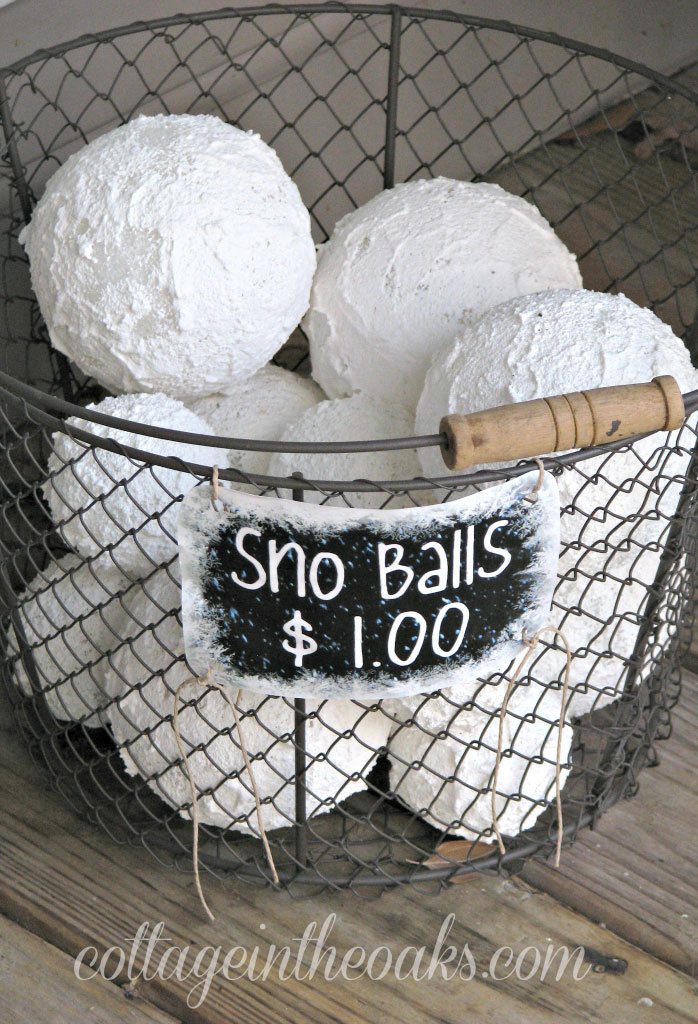 This fake snowballs tutorial will let you and your family enjoy a white Christmas whether it's snowing in your region or not.
Place A Christmas Tree: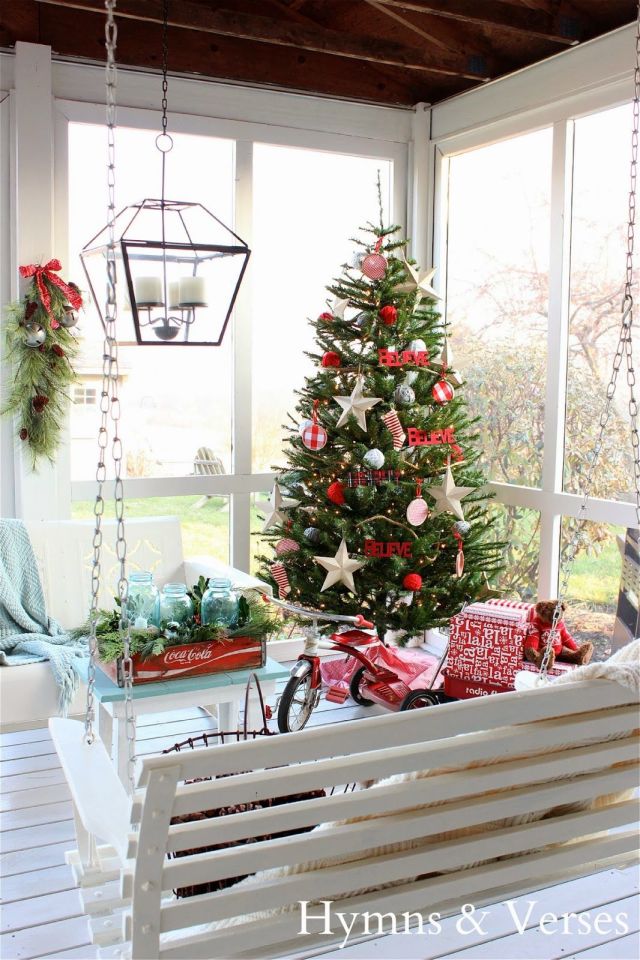 To be honest, the Christmas tree looks as beautiful outdoors as it looks indoor. So place a fully decorated Christmas tree on the porch or entrance to create an exemplary display.
Give A Whimsical: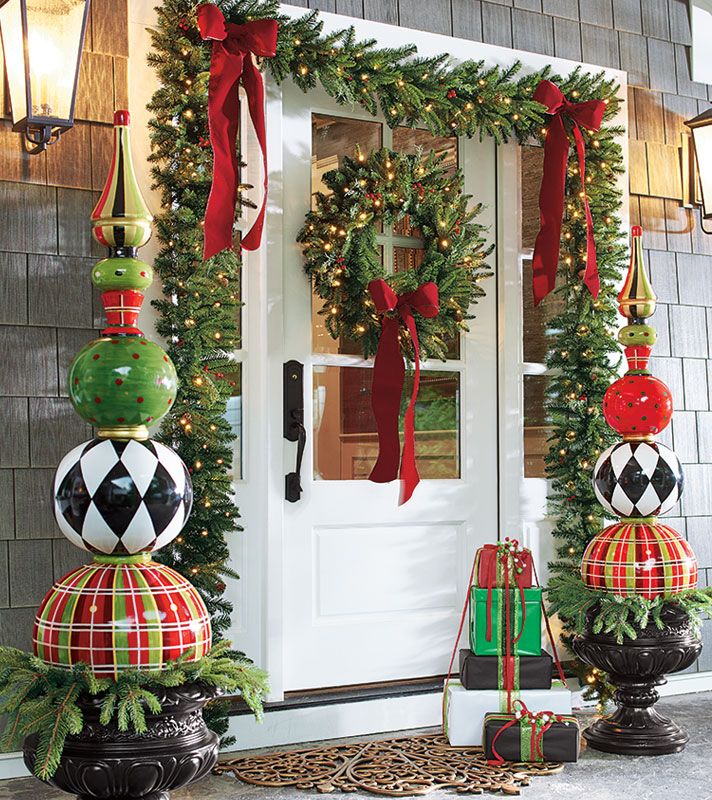 Give your house a whimsical look by opting for this fun and whimsical decoration idea. The urns have been decorated in a beautiful and unique way.
A Joyful Look: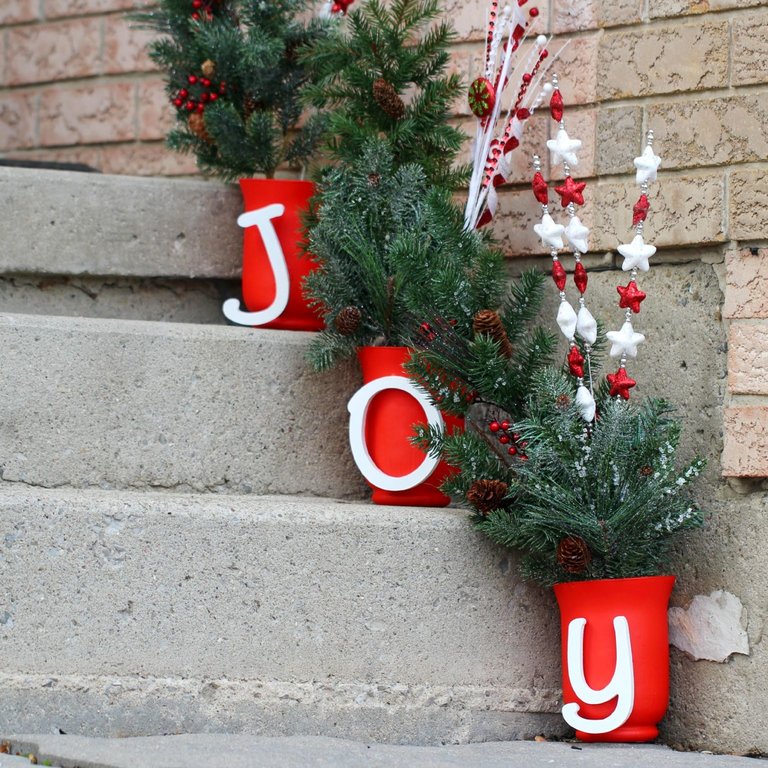 If you don't have a porch, but the stairs leading to your house, decorate the steps by placing potted plants along with the word 'JOY' in it.
Give It A Fruity Look: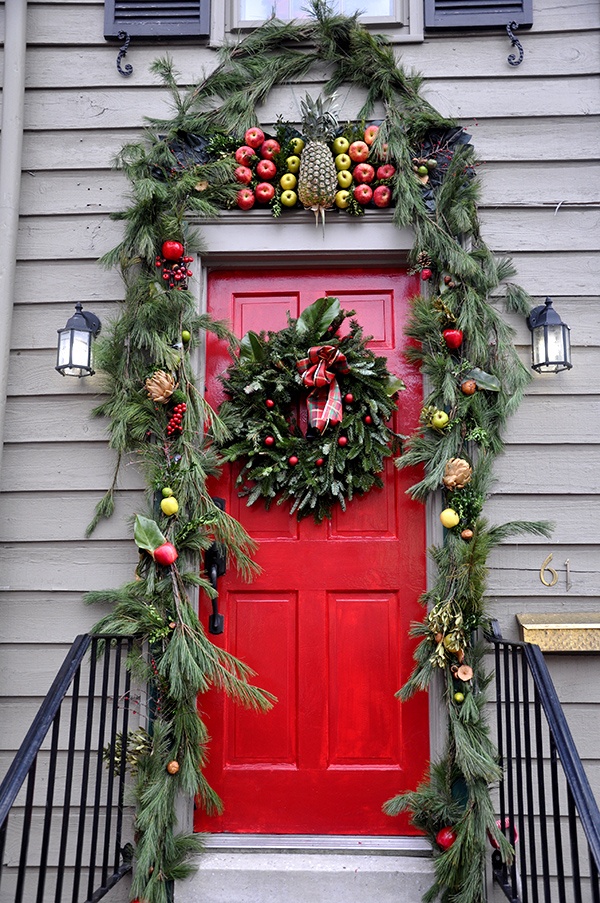 If you think you have enough patience, then you can consider recreating this idea. And try to display the garland against a dark background.
Make It Thoroughly Winter: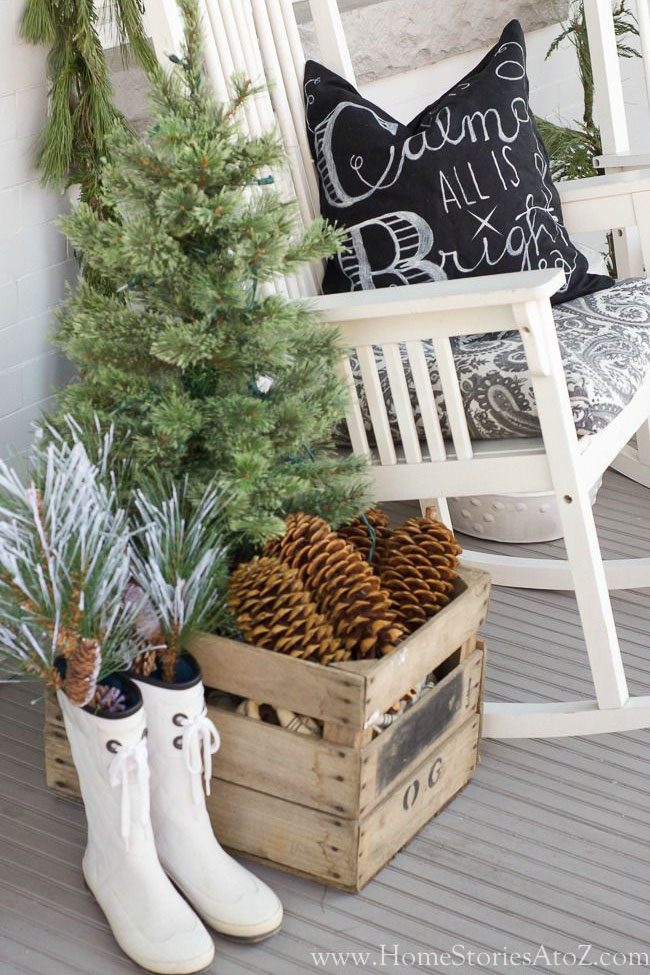 If you have a pair of rain boots lying in the garage? And a rocking chair? Then paint them crisp white for the holidays. And you have to arrange for a portable Christmas tree and pinecones too to recreate this décor.
Give A Makeover To The Mailbox: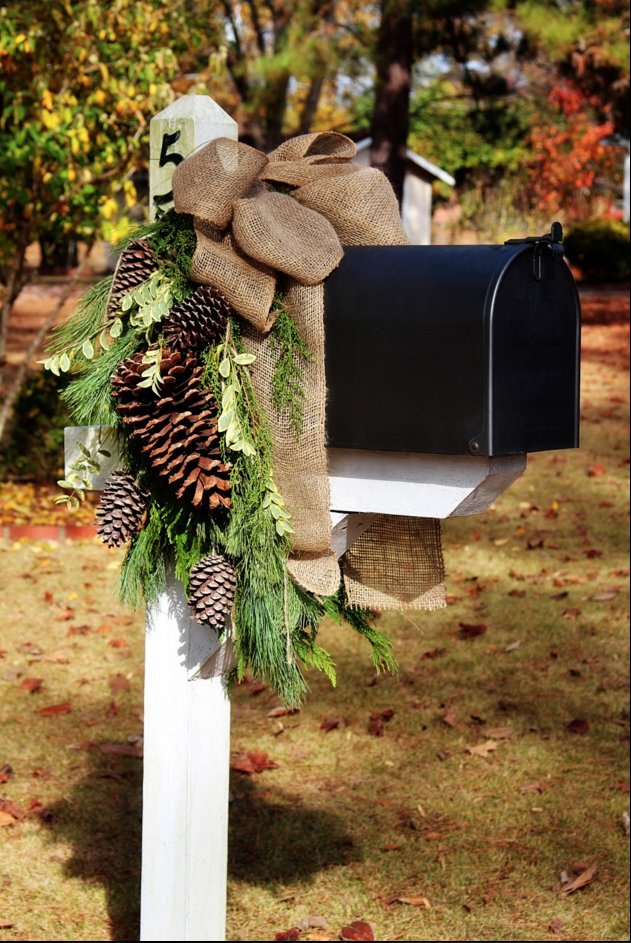 When doing outdoor decoration, do not forget the humble mailbox. You can make it look Christmassy by decorating it with pinecones, evergreen branches and burlap bow.
Twig Wreath On The Front Gate: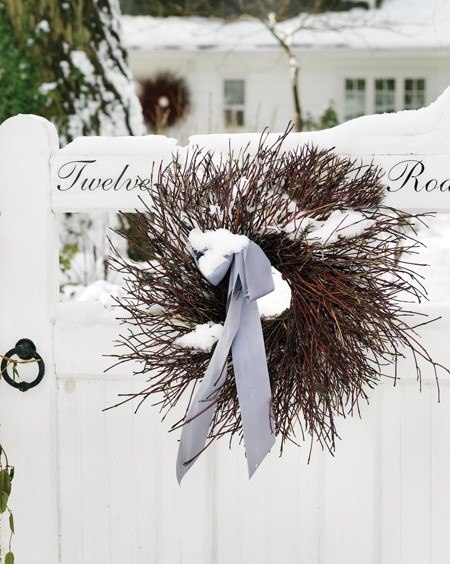 If you're blessed to be in a place that transforms into a winter wonderland during Christmas, enhance its beauty by opting for a twig wreath topped with a ribbon bow.
An Entirely New Level: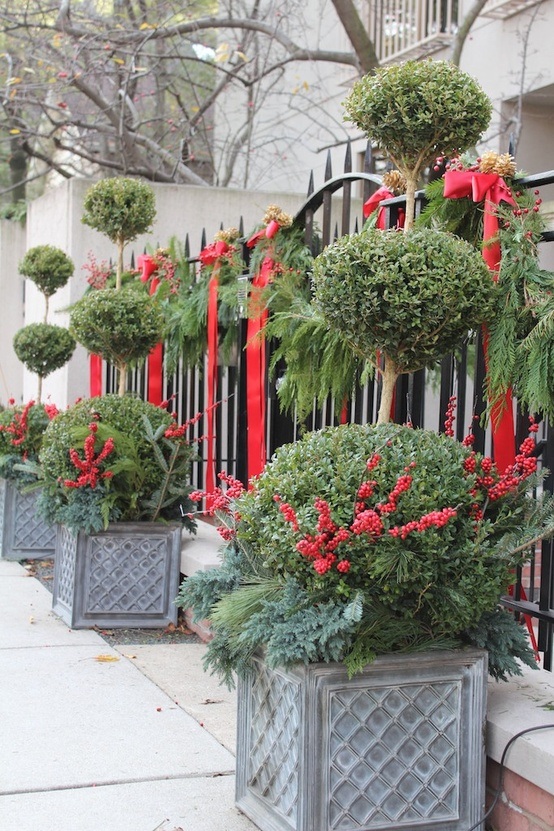 Take your outdoor decoration to an entirely new level by adding dozens of cranberries to your evergreen plants filled urns.
Boxwood Globes: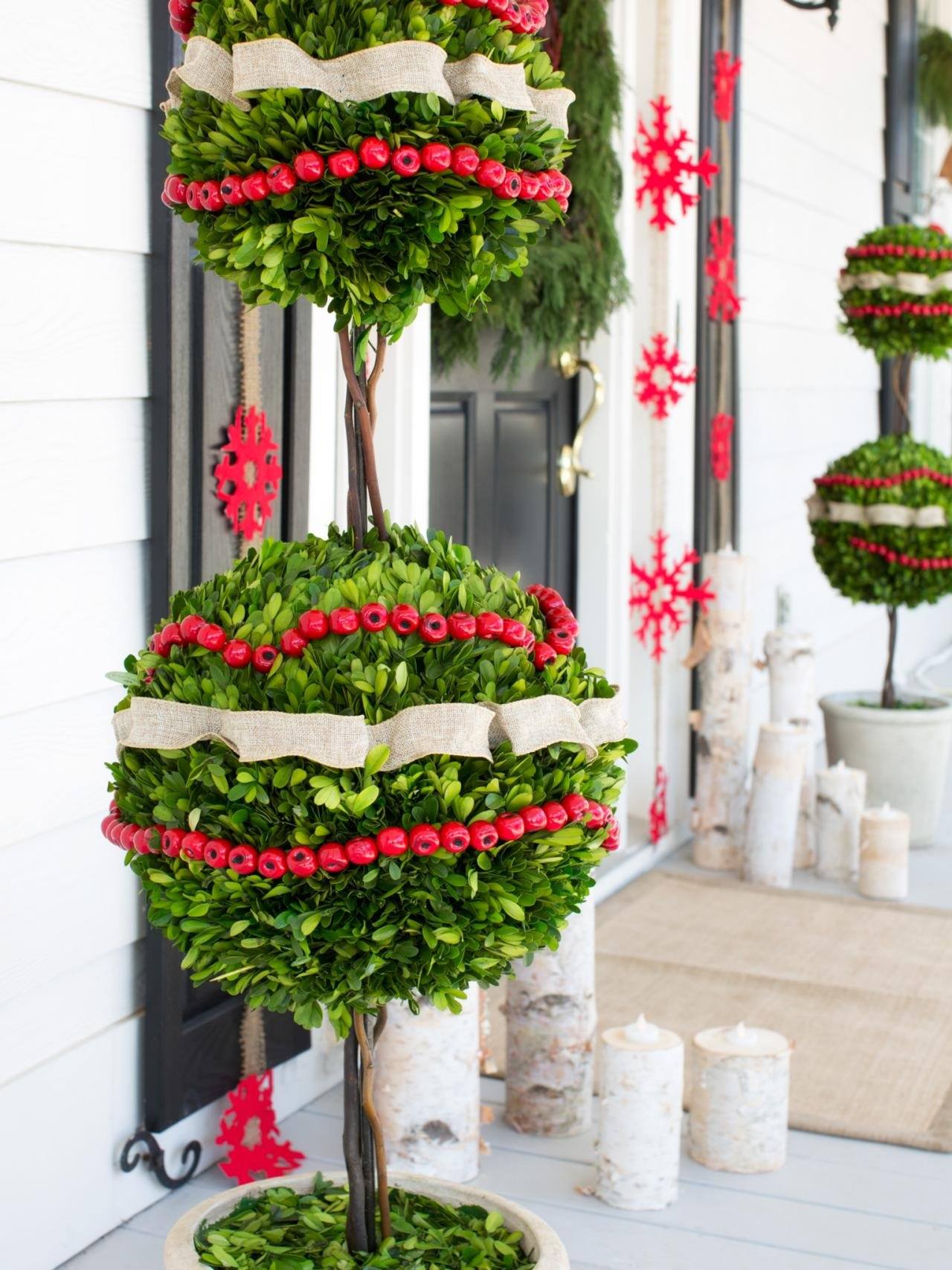 Boxwoods maintain their leafy greens even during the winters. So decorate your entrance with boxwood globes decorated with ribbons and cranberries.
Make Use Of Antiques: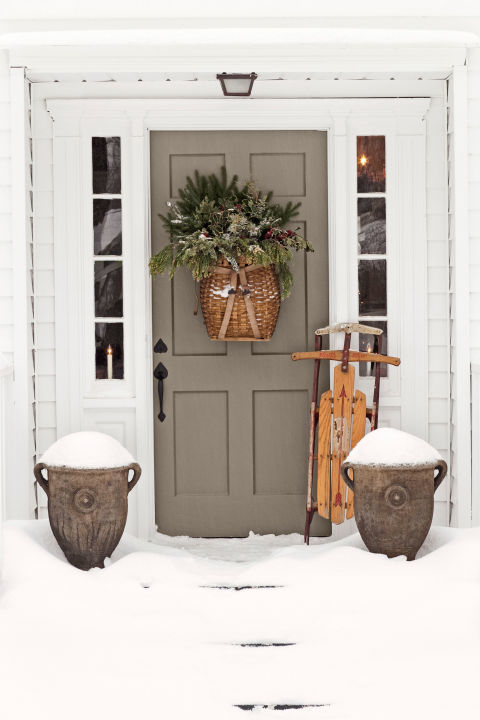 You'll rarely get to see cement urns these days as people now opt only for modern urns. But once you see this idea, you'll realize how beautiful cement churns can look at your entrance. And instead of hanging a wreath, you can tuck a trapper's basket filled with greeneries.
A Green Sweep: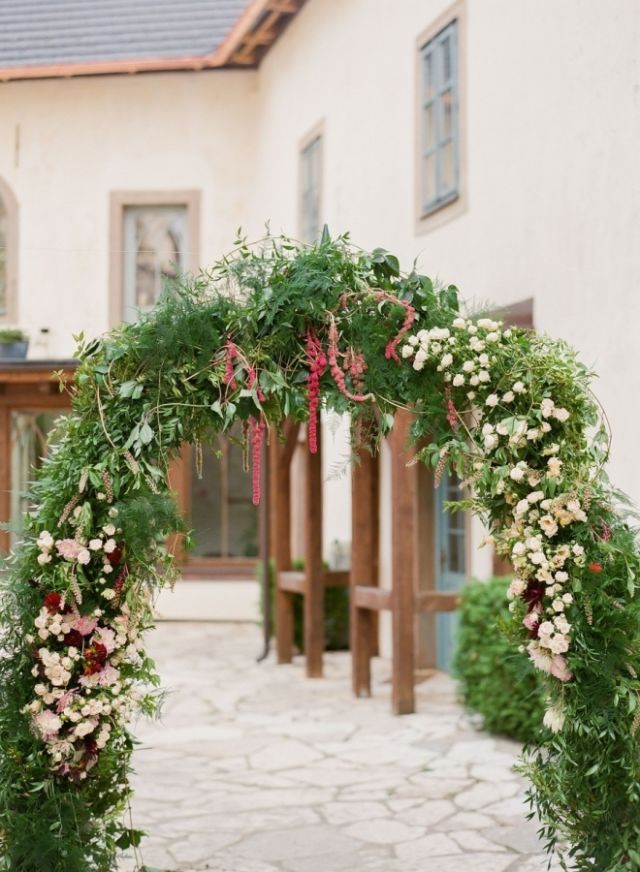 Give your guests a grand entrance by arranging an arch garland entrance. It will transport them into the winter wonderland.
Snowman Wreath: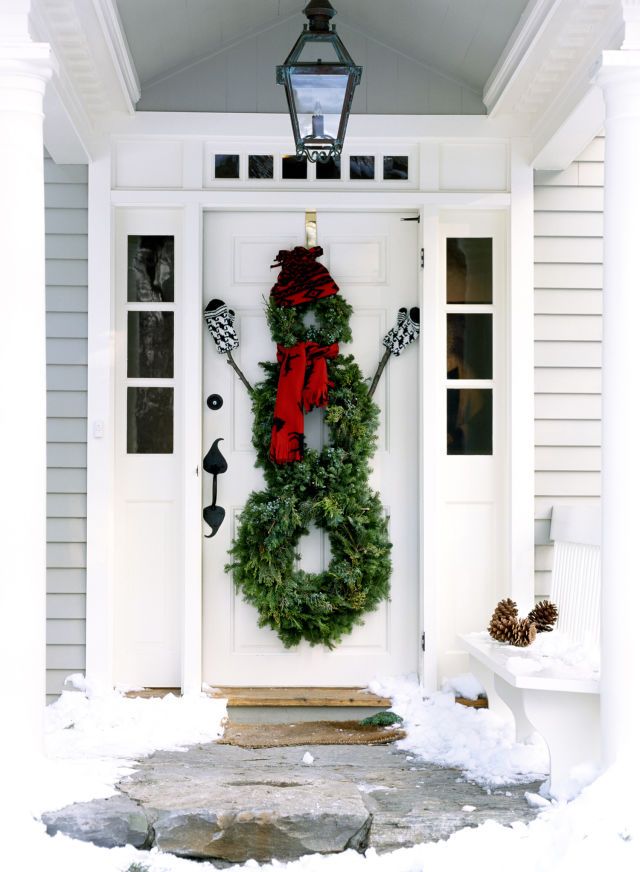 If you want your children to make a snowman without touching the snow, you can let them make this snowman wreath. It looks a bit complicated, but is quite easy for even kids to make.
Bunch Of Pines For The Wreath: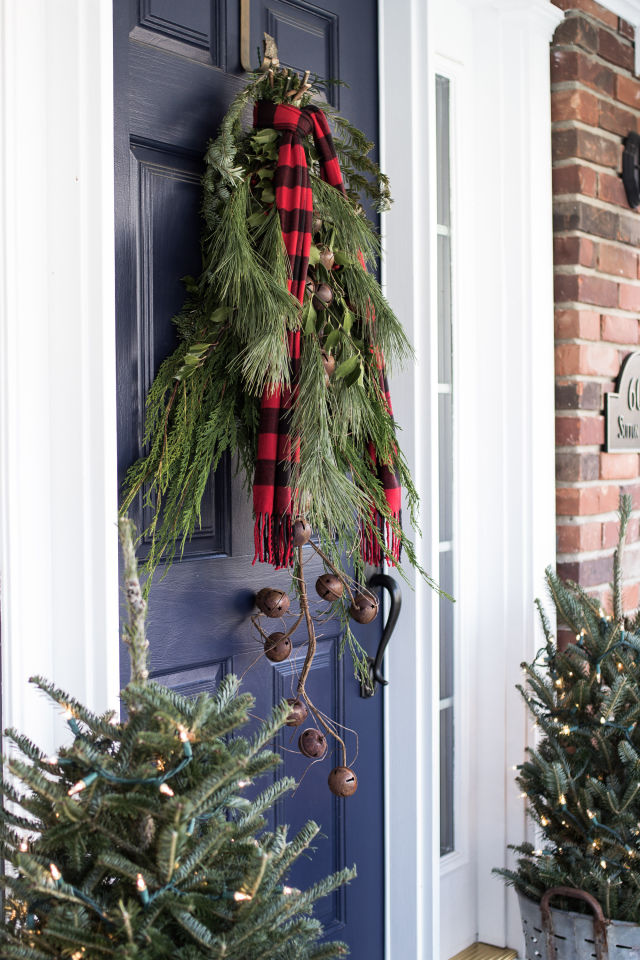 Instead of going for a regular round shaped wreath, you can opt for a teardrop wreath bundled together with muffler and jingle bells.
Ornaments Filled Lanterns: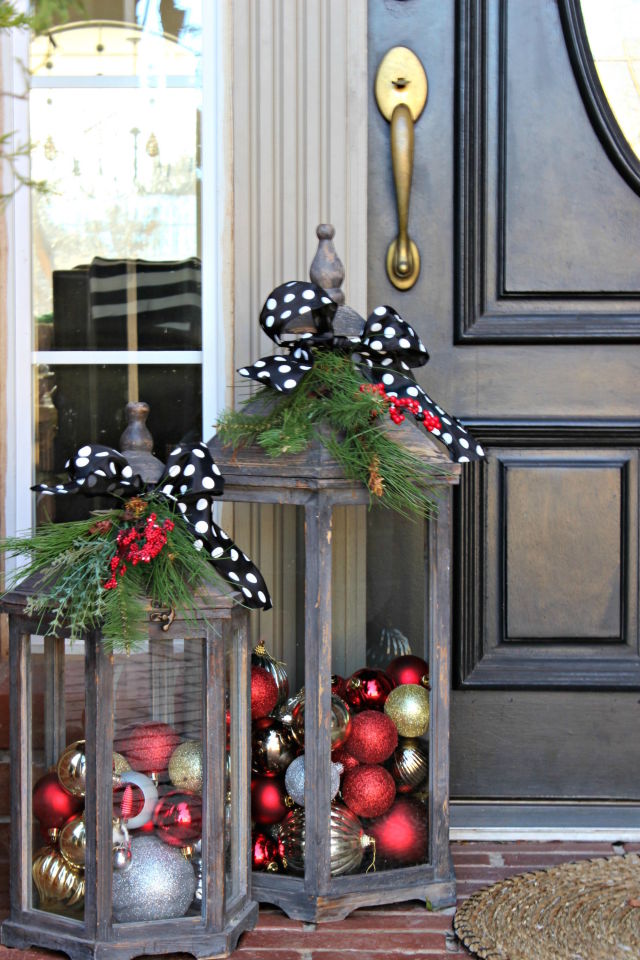 These are not just ornaments, but cheer filled in lanterns. You can place these ornaments filled lanterns at the entrance or yard to give them a glamorous look.
Mason Jar Lights: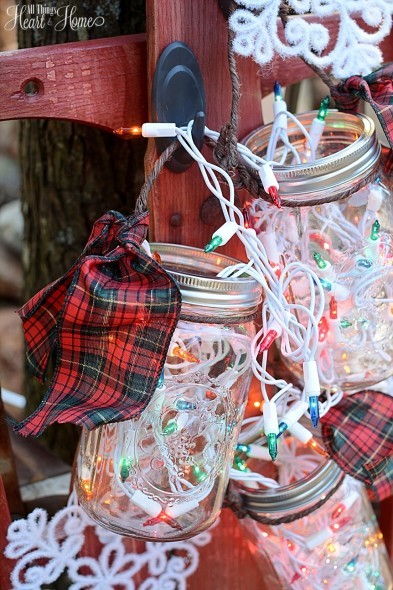 The blogger from allthingsheartandhome.com made this beautiful decorative item by filling the jars with Christmas lights.