Who said Halloween is just for adults? Ask the parents of those children who'll be celebrating their first Halloween this year. They strain their brains for months thinking how to dress up their bundle of joy for their first Halloween. And if you're also one of them, we've got you sorted. We have handpicked some amazing Halloween costumes for babies, which you'll love. Feast your eyes on our collection of Halloween costumes for babies or infants below.
You May Also Like To Read:
30 Last Minute Halloween Costume Ideas
Terrific Halloween Costume Ideas For Teens
Halloween Costume Ideas For Men For 2017
Halloween Costume Ideas For Couples For 2017
30 Halloween Costumes For Babies/Infants
Lobster Costume: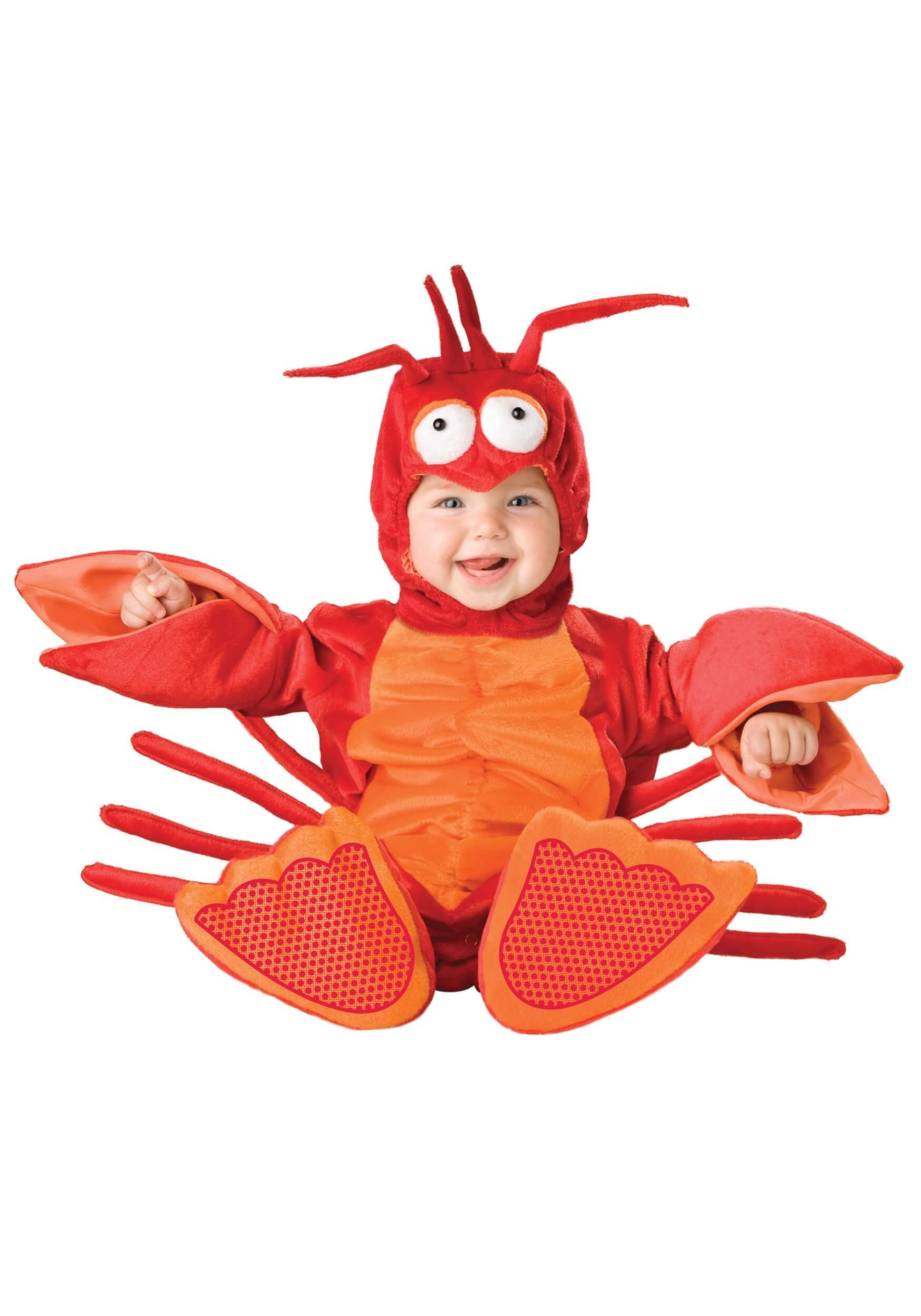 Your little one cannot look cuter than this? And we're sure no one would mind seeing tons of photos of your child decked in this costume in their social media.
Turkey Tot: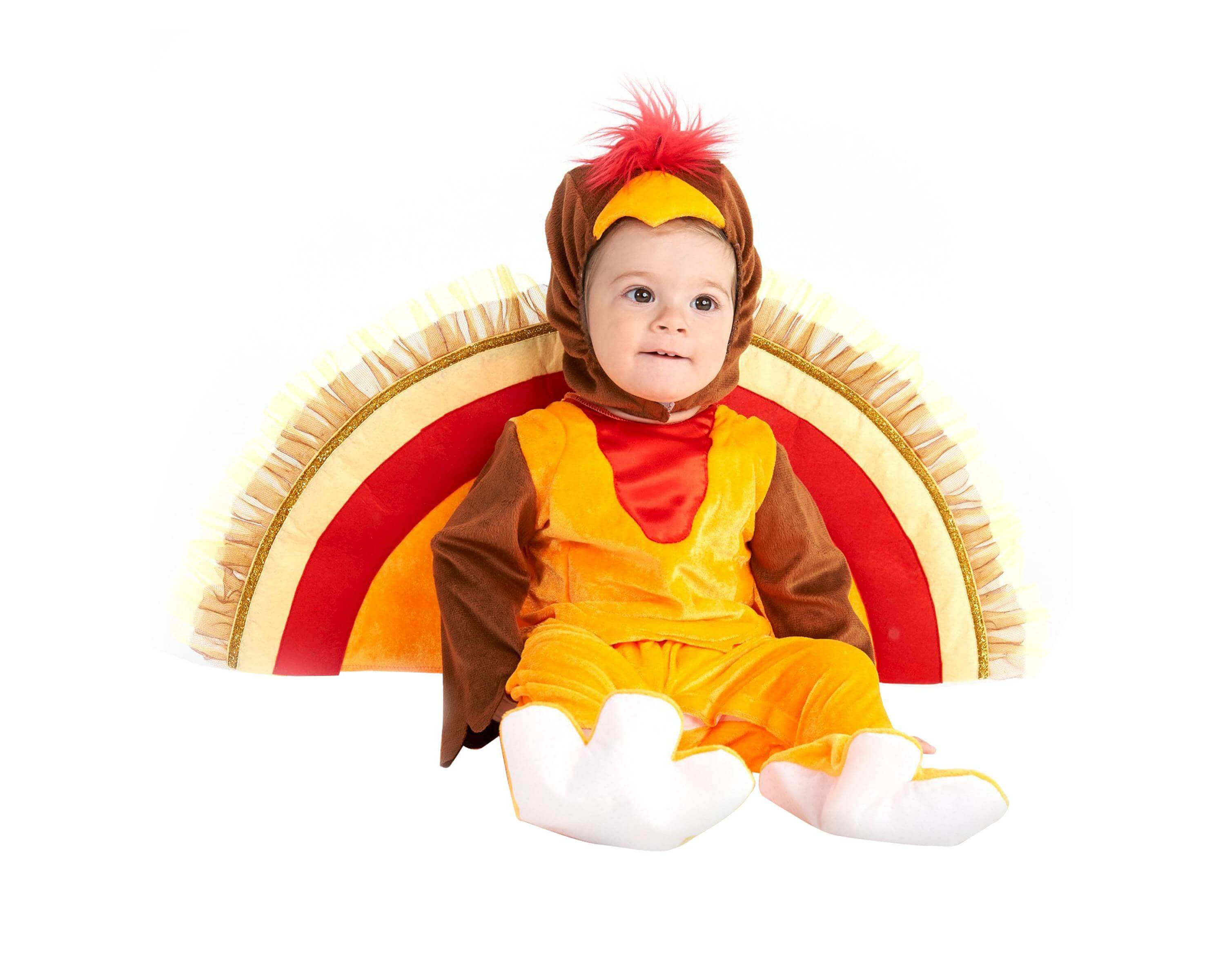 This plush costume will remind everyone of the Thanksgiving dinner, which falls soon after Halloween. The costume is bright, colorful and will make your child stand out.
Carrot: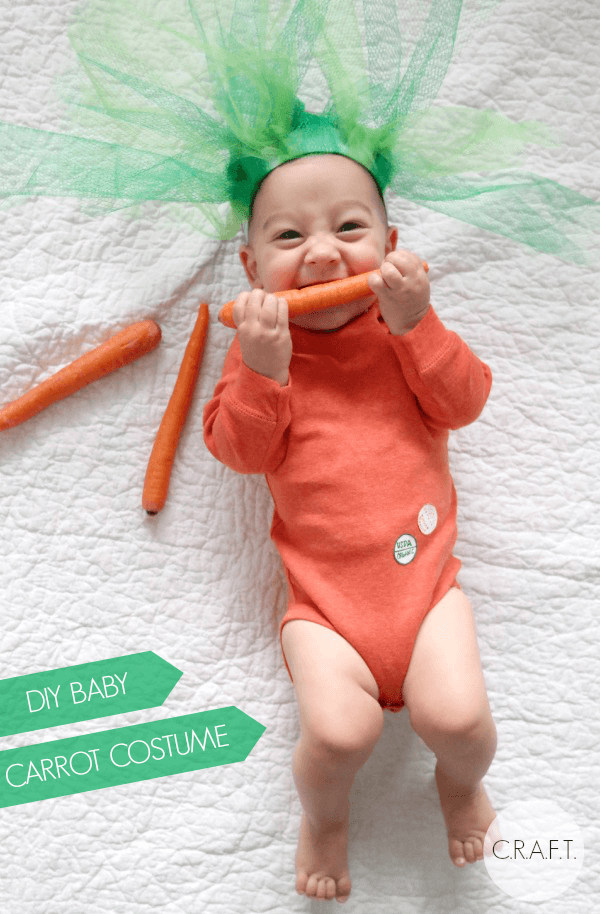 How about transforming the little picky eater in your house into carrot? Mind you, almost every baby or infant likes carrot puree.
Baby Cow: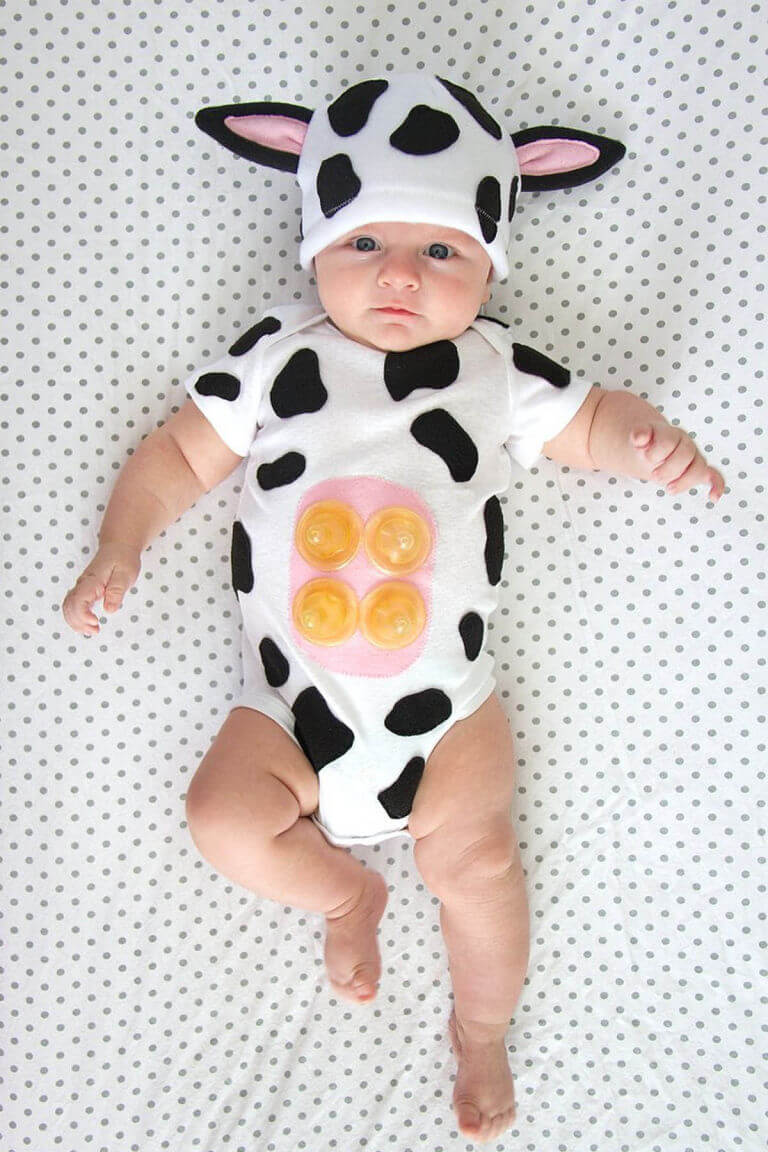 Here's a costume, which you can easily make it at home. The nipples are really cracking us up. And not to forget, it's adorable!
Little Pink Monster: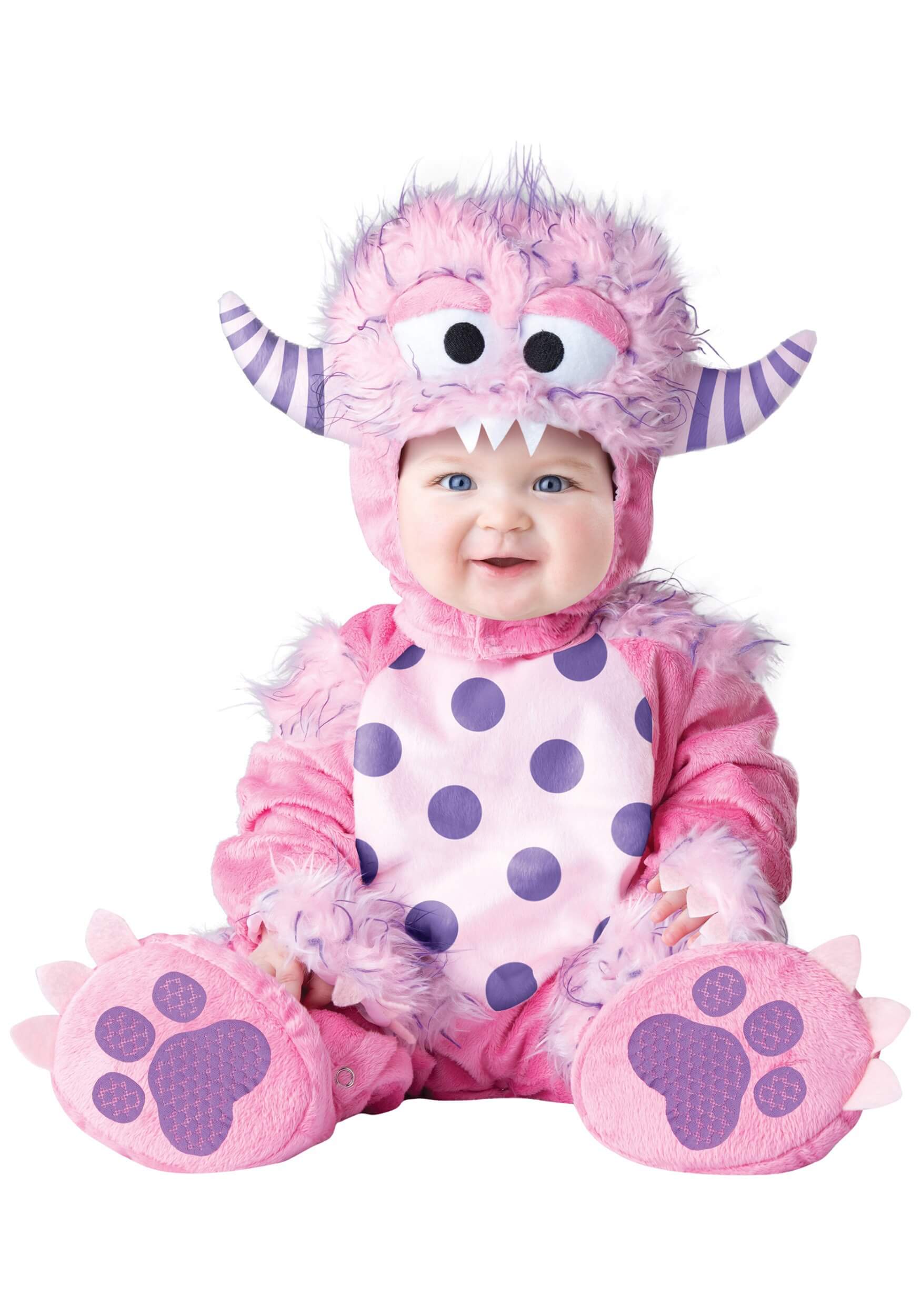 Transform your little darling in a pink monster and see the giggles it generates. The costume is thick and furry and will keep your infant warm during the Fall.
Firefighter: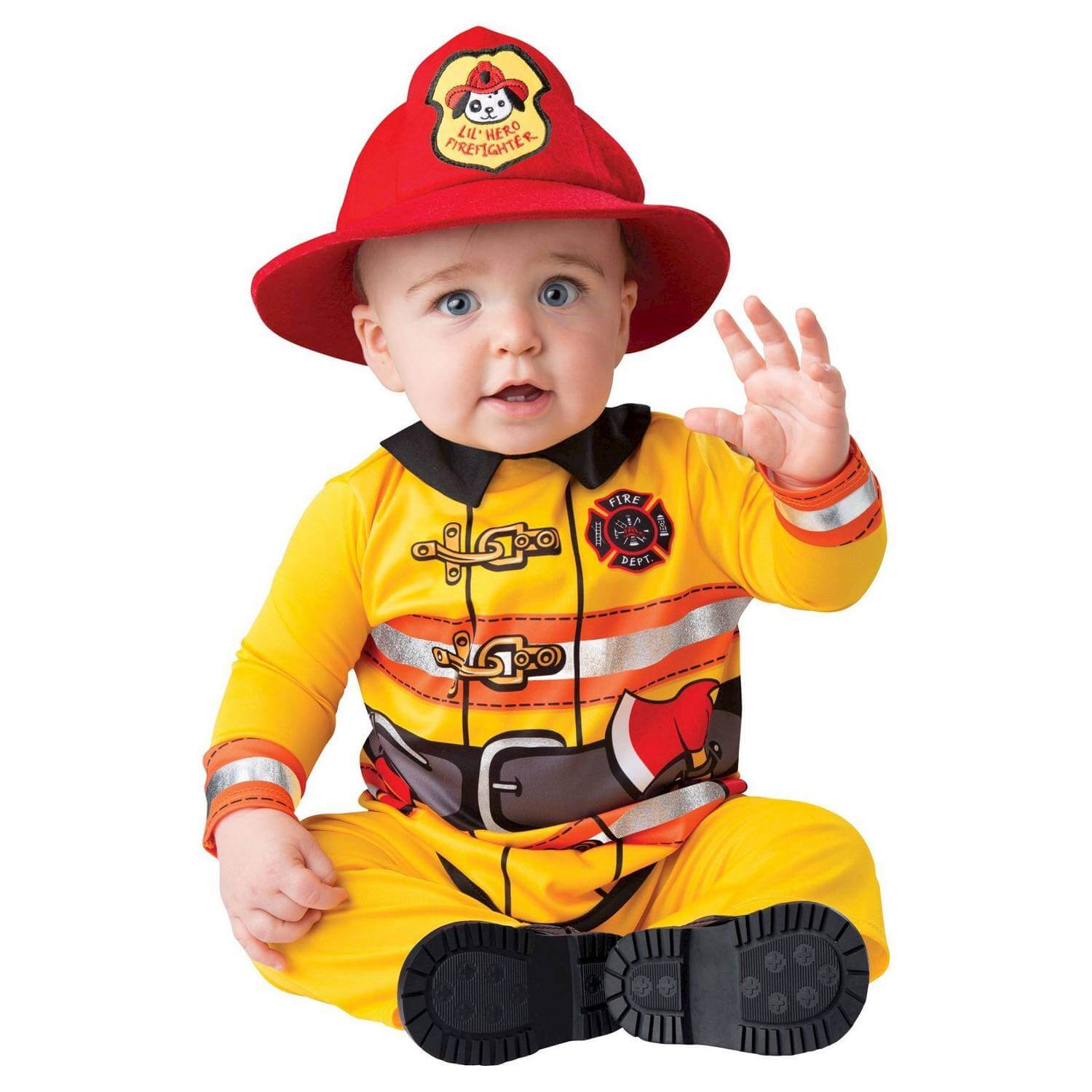 Hello, Mr. Firefighter! This classic Halloween costume will keep your little one cozy in the harsh weather. And it has the right amount of colors too. You can try to make it at home too, if you want to. Or else, firefighter costumes are readily available in the market.
Olaf: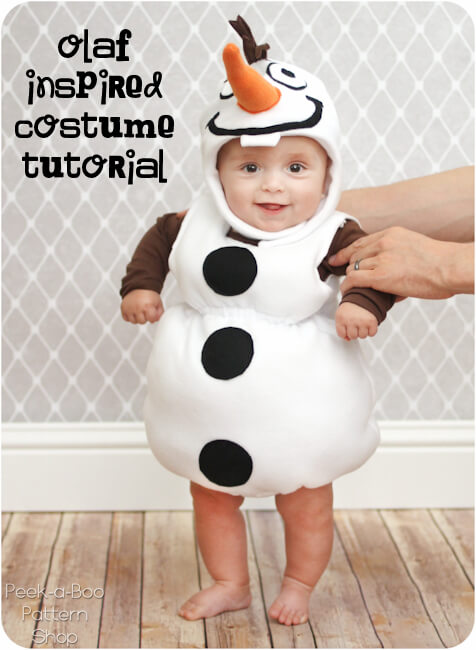 "Do you want to build a snowman?" Of course! Who can refuse this adorable baby? Click on the link to get the tutorial on making this Olaf costume. And make your child ready to get some warm hugs.
Sushi: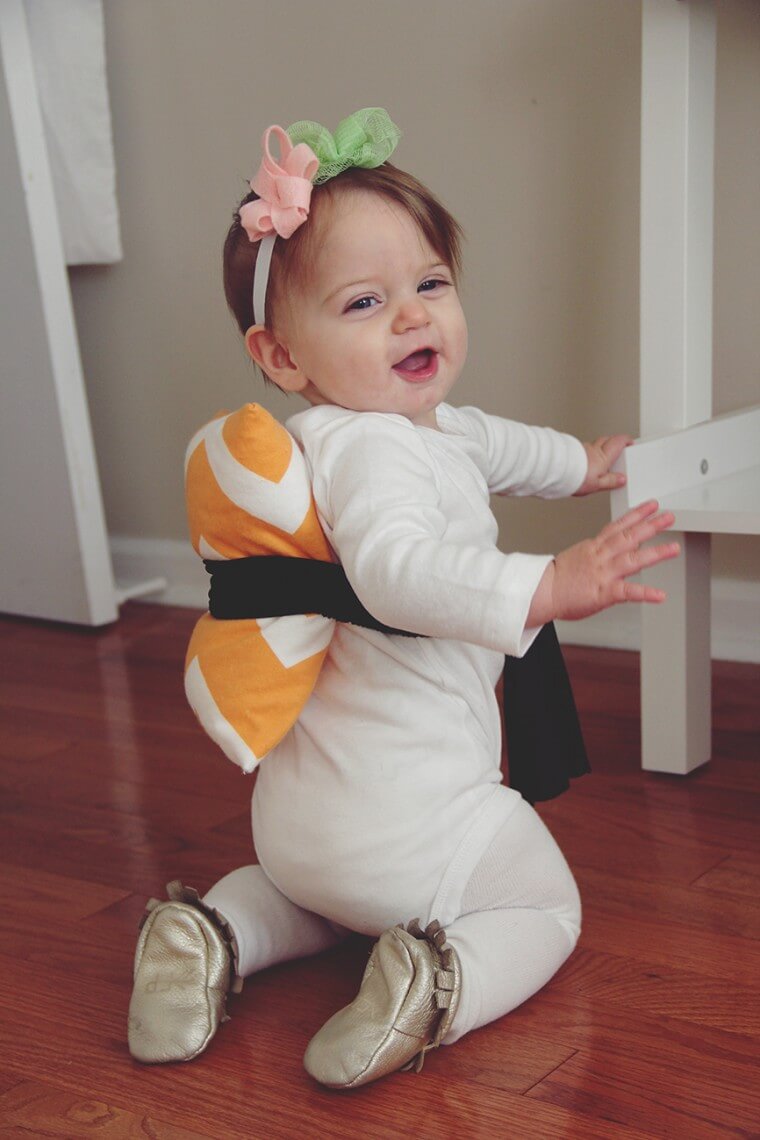 We're unsure whether you like sushi or not. But one thing we're certain is that you won't be able to resist this costume. Follow the link to get the instructions for making this sushi roll.
Groot: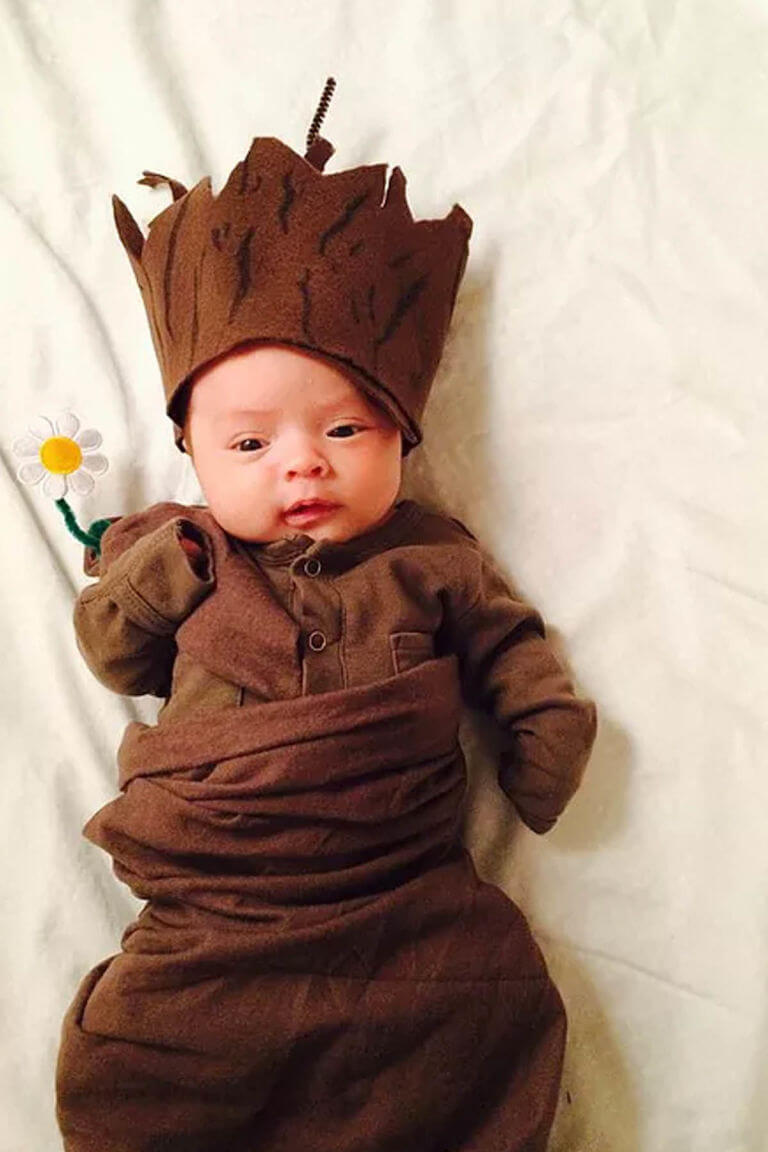 Since "Guardians of the Galaxy" made waves on the box office this year, what do you think about the idea of dressing your bub in the Groot costume. The costume can be made with brown felt and some sewing.
Dopey Costume: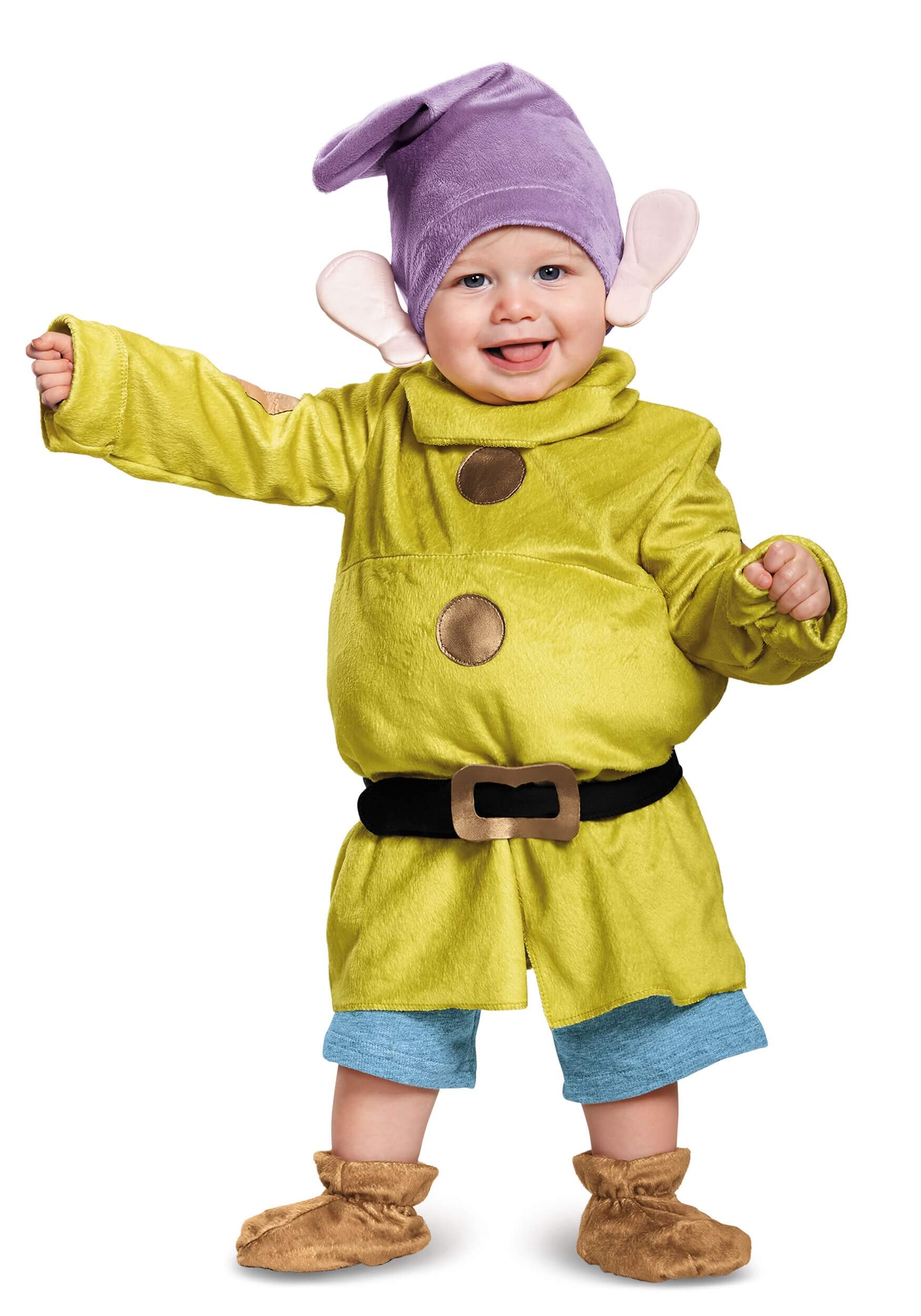 If you're a Disney lover, you'll love this costume of Dopey from "Sleeping Beauty". The ears look cute, but it's the tummy that's taking the cake here.
Monkey Costume: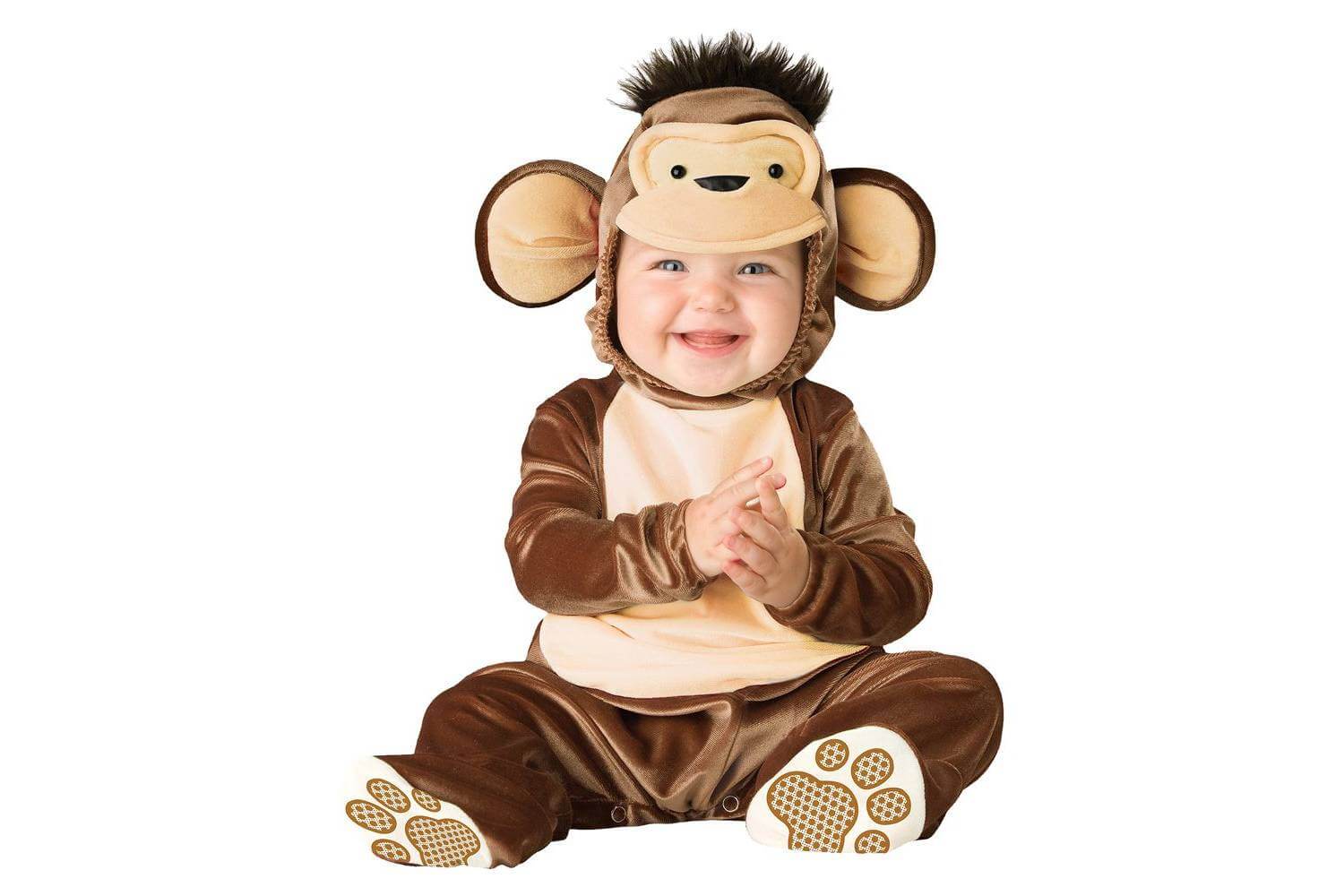 The little monkey in your house will be delighted to see himself wearing this costume. It looks plush and very comfortable. And you can even reuse it for your second child, as monkey costumes rarely go out of style.
Baby Bat: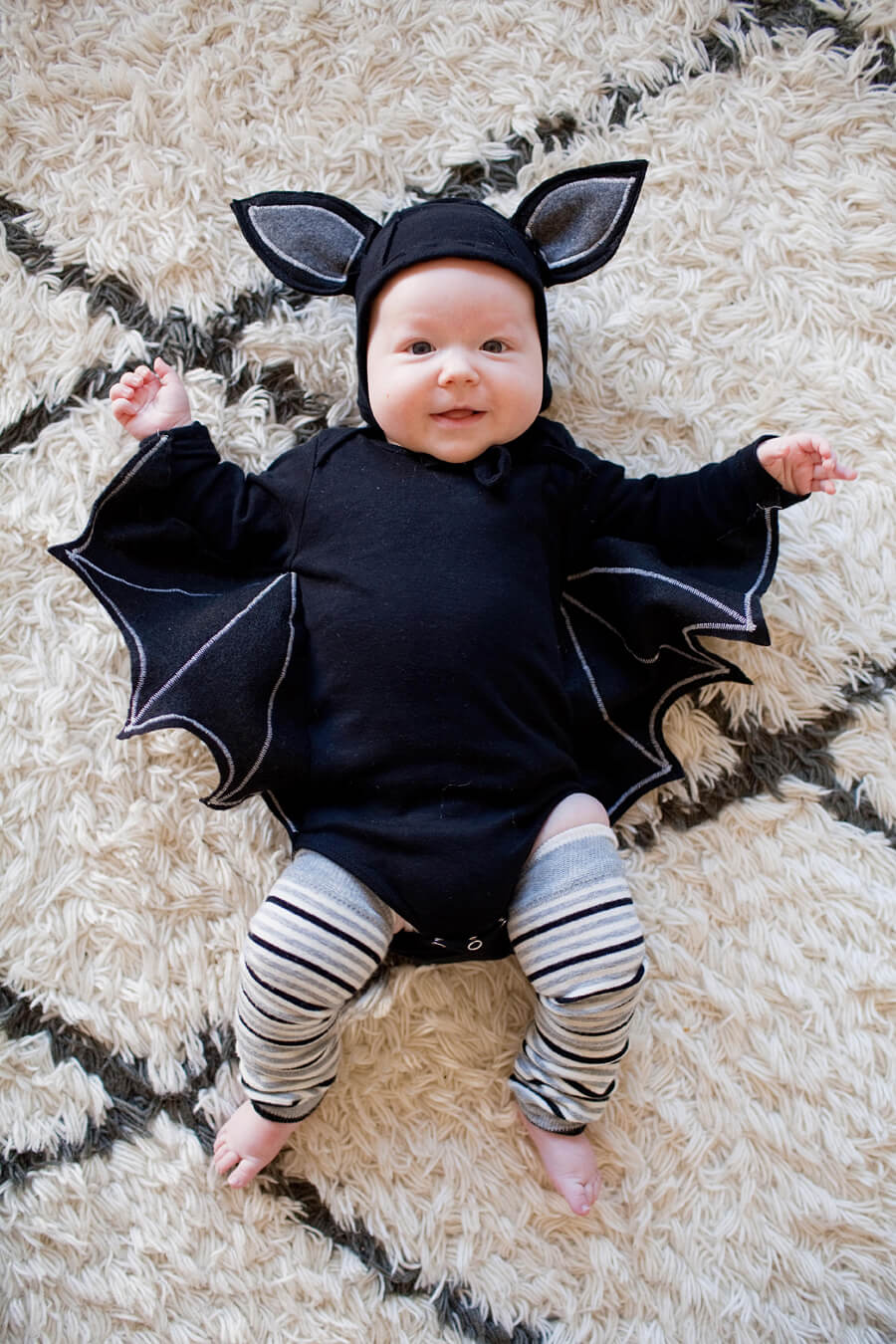 To enjoy Halloween to the fullest, you need to stay up all night. So dress up your little one in the baby bat costume so that he can enjoy every bit of the holiday. We can't really guarantee on the being awake part, though.
Gumball Machine: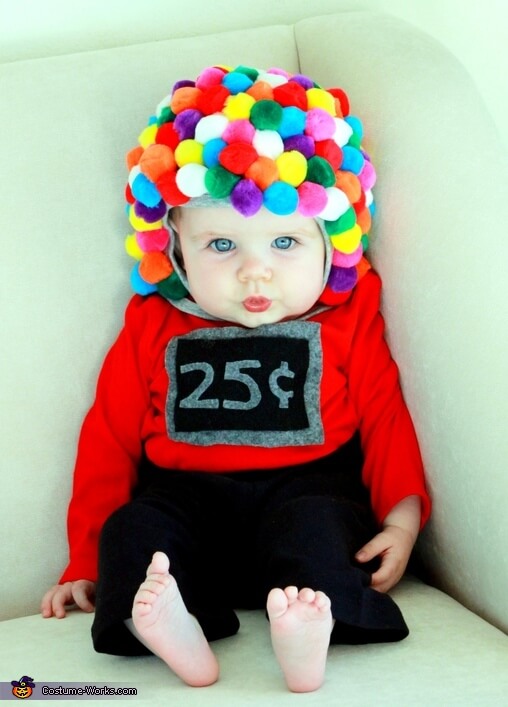 This is the cutest gumball machine, ever. All you need is some colorful pompoms and glue gun to make your little one scrumptious.
Harry Potter Mandrake: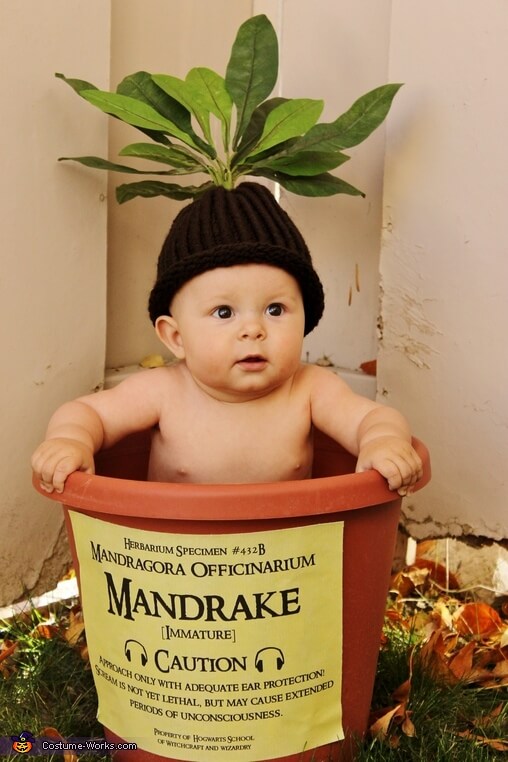 If you're a Harry Potter fan, then this costume is simply perfect for your little wizard. You'll need some fake leaves and huge flower pot to accommodate your child. Your kid will be casting spells in no time.
Paige The Dragon: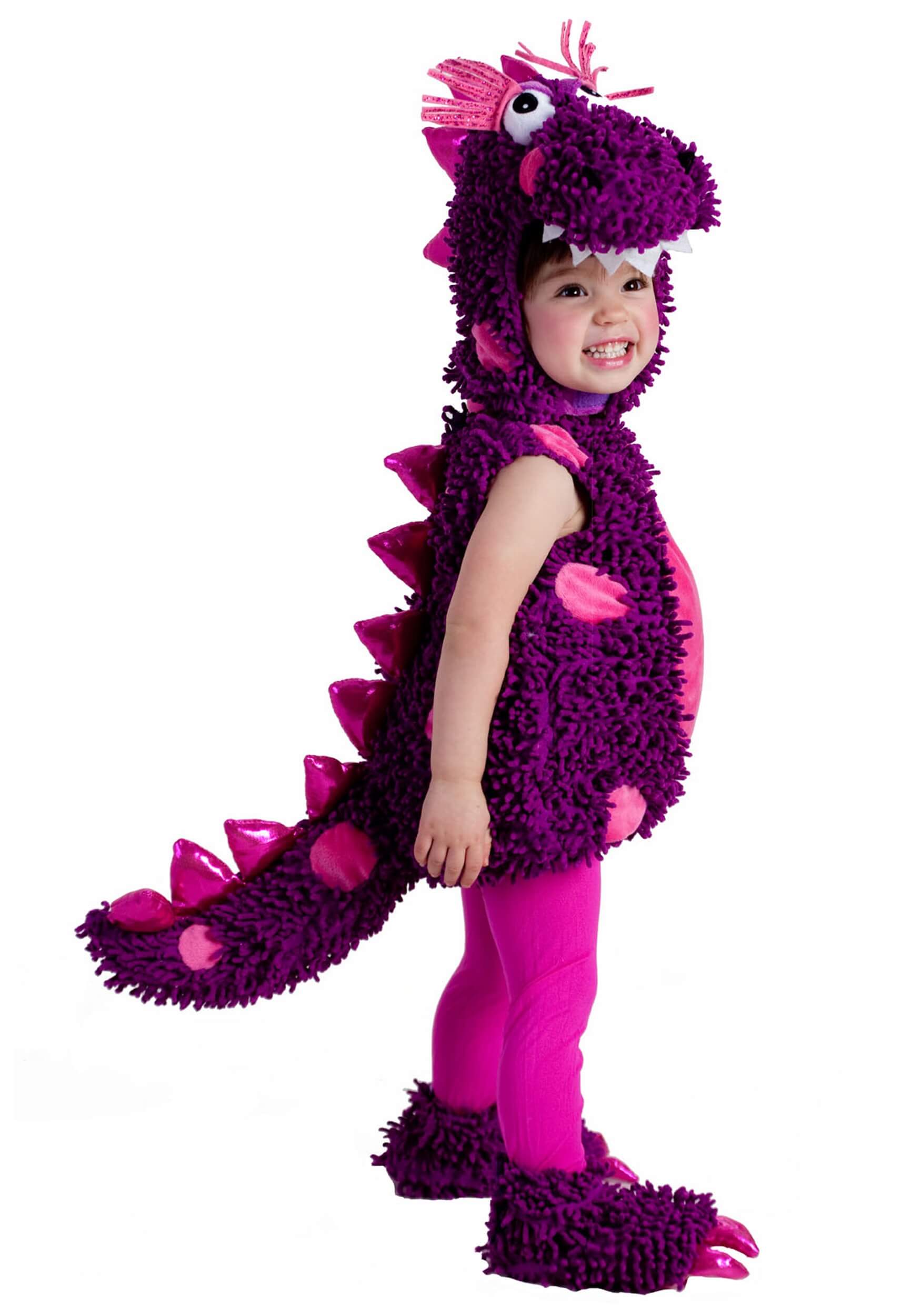 This isn't any regular, run of the mill dragon. This fluffy purple dragon is Paige. Unlike other dragons, who love to spew fire, Paige loves smelling roses, flying high and munching on candies.
Cinderella: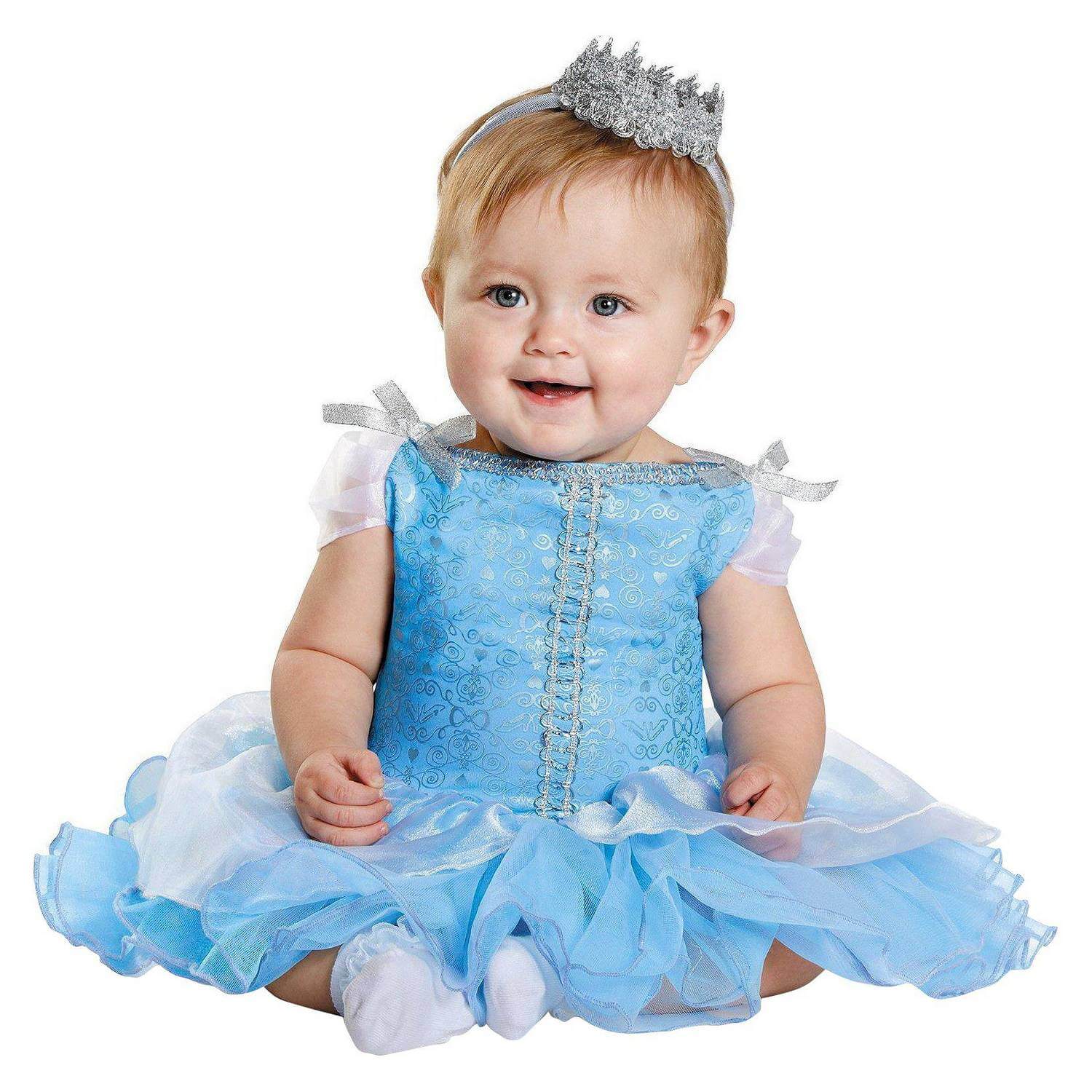 Bring the fantasies of the most famous fairy tale of all time alive with this gorgeous Cinderella costume. And believe you me, your little princess won't even need those glass slippers, because people will be charmed by her anyway.
Raggedy Anne:
Walk down the memory lane this Halloween by dressing up your little one in the Raggedy Ann costume. We must say the baby is looking cute as a doll in the picture.
Cotton Candy: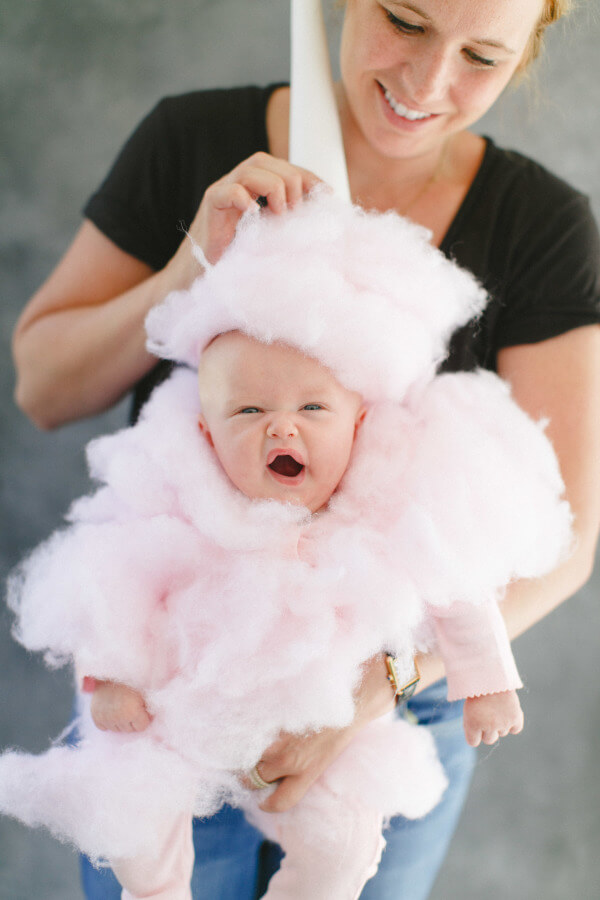 Just to inform you, unlike the real cotton candies, this one will not cause any cavities. And she'll look adorable like no one's business. See the picture, for instance.
A Tiny Strong Man: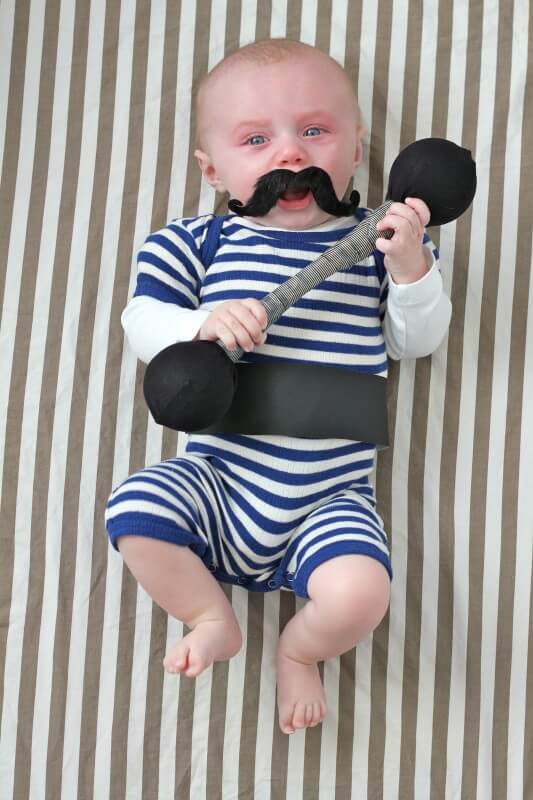 A baby boy with a mustache and biceps is sure to generate hundreds of awws. This genius costume can be made easily by following the instructions properly.
Frog Costume: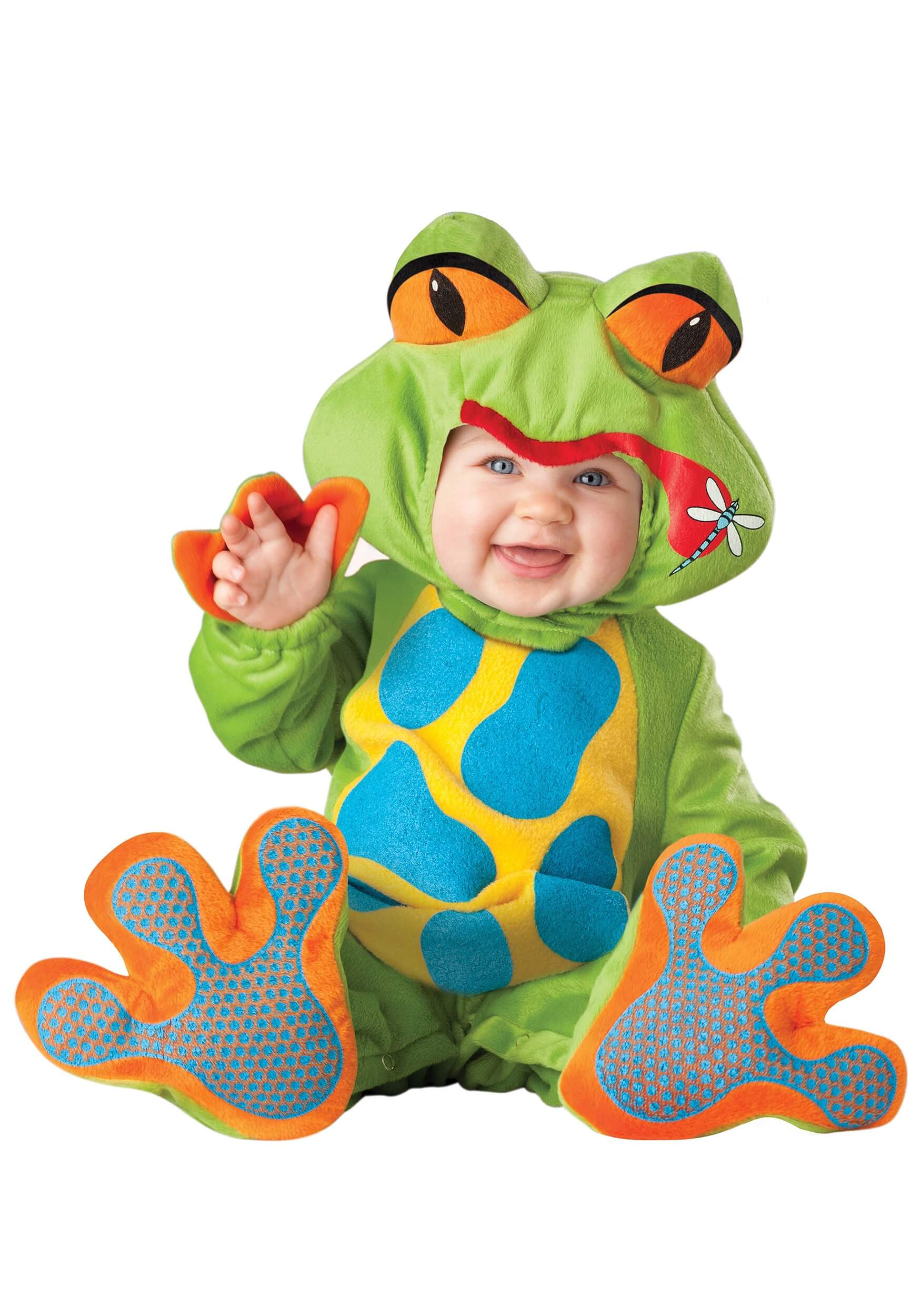 If you want something cute and comfortable for your little bud, look no further than this little frog costume. He's sure to look like the cutest frog anyone has ever seen.
Poodle Costume: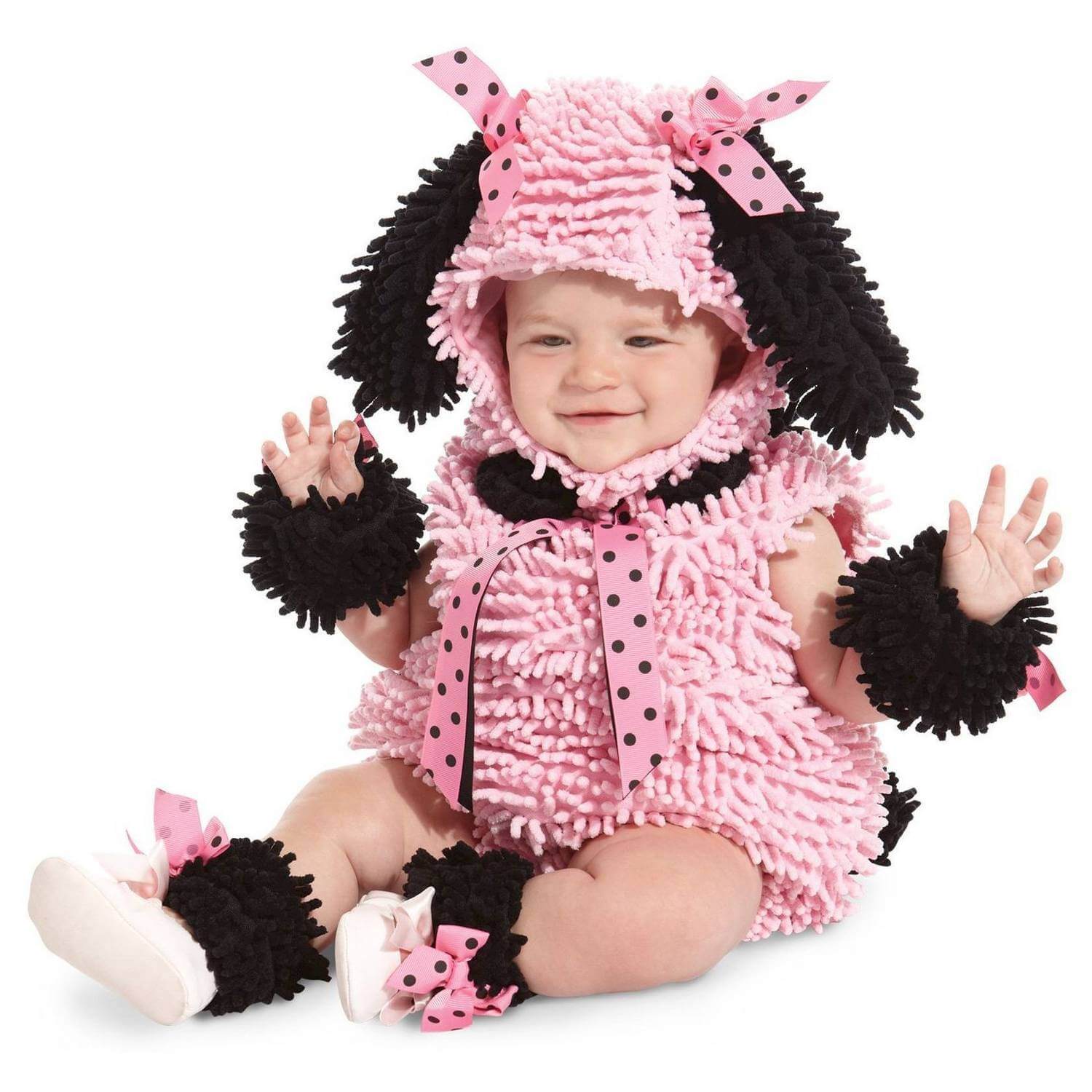 We think pink and black is a very happy combination. It's lively and cute, just perfect for a baby. On a funnier note, your child will be mopping whenever she rolls or slides with this costume on.
Aerobics Instructor: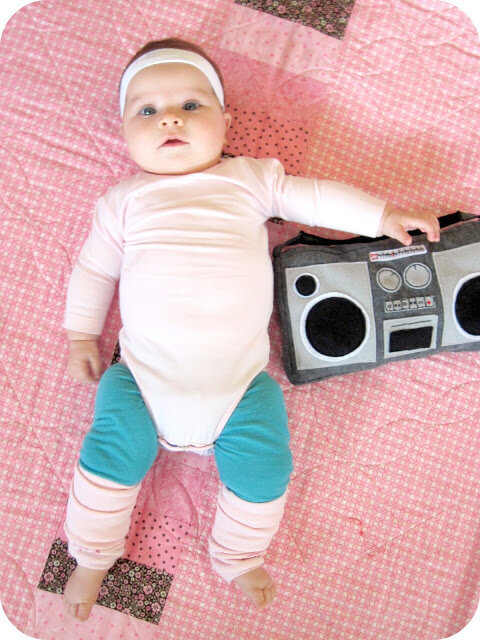 Let your little tyke channel her inner Jane Fonda by dressing her up in this electrifying costume. The music system really cracked us up.
Peacock Costume: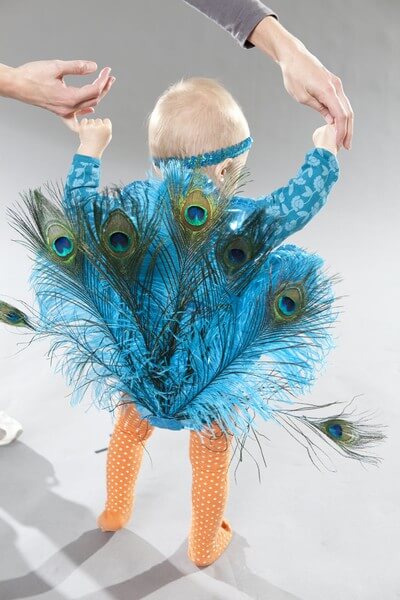 Isn't this peacock costume too adorable for words?
Humpty Dumpty On The Wall: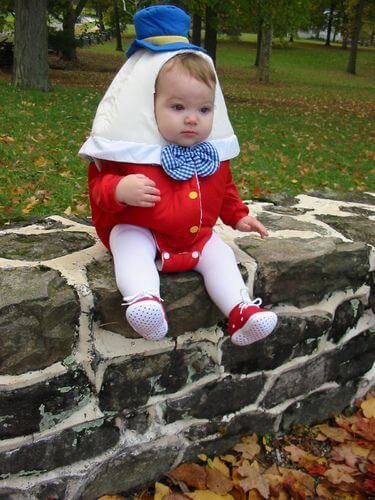 Here's a unique Halloween costume for infant, featuring a child dressed as Humpty and sitting on a wall.
Count Dracula: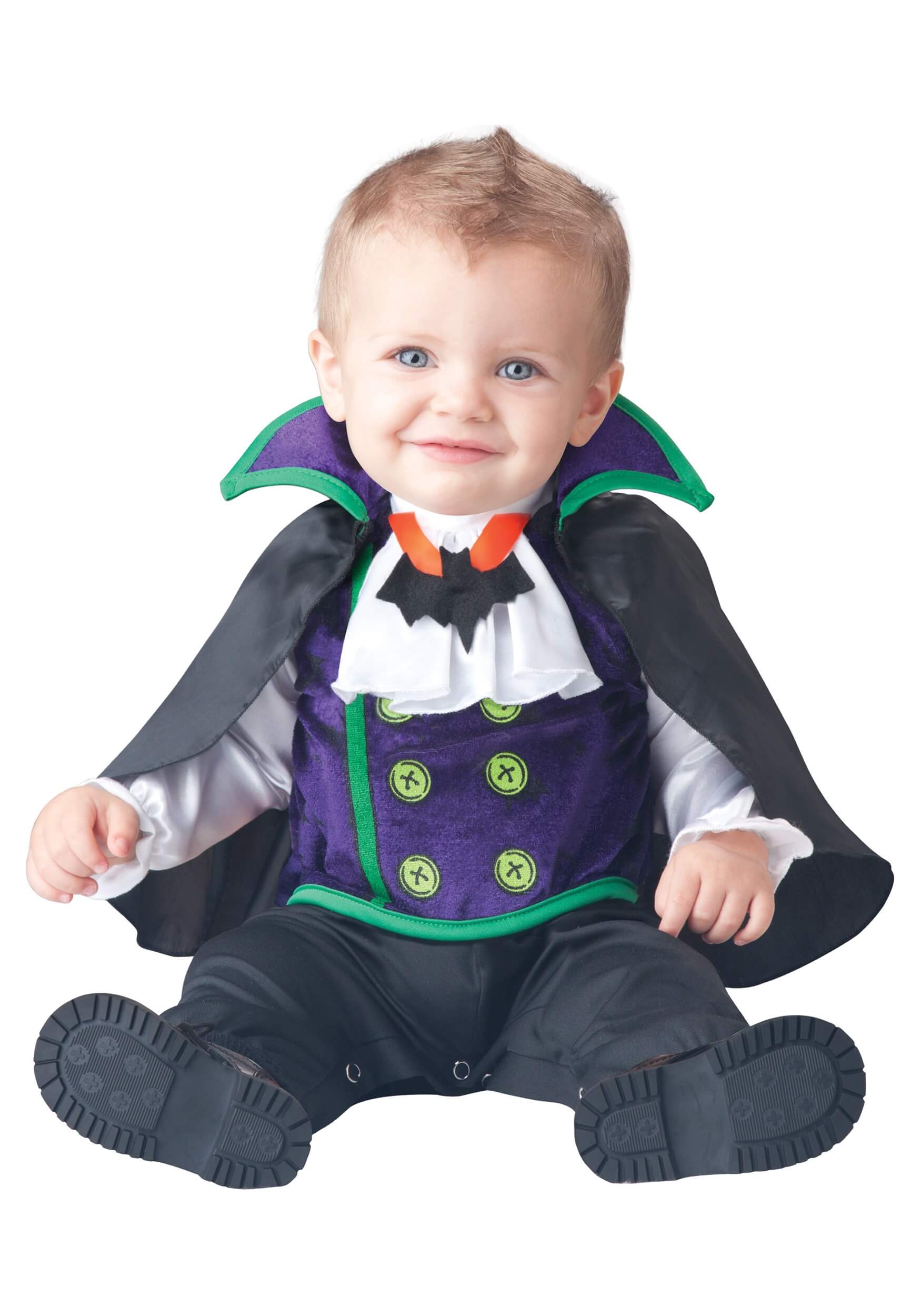 Who could ever think that even vampires could look so cute. If you want, you can recreate this look at home, with a vest with printed button, stylish black pants, white satin shirt and a bat pendant.
Convict Costume: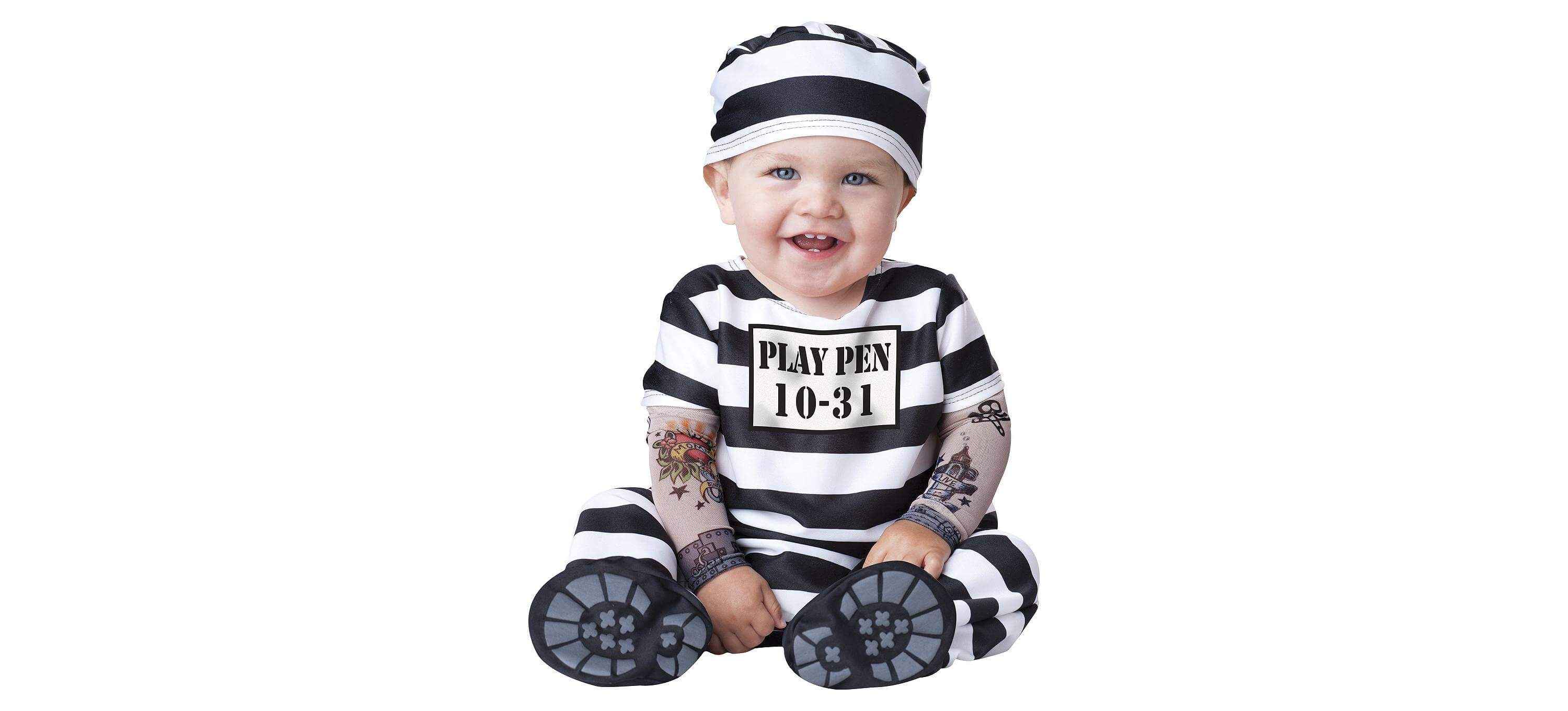 Transform your little one into the cutest convict with this lovely costume. You can easily create this costume at home by arranging black and white striped t-shirt and pajamas.
Pineapple Costume: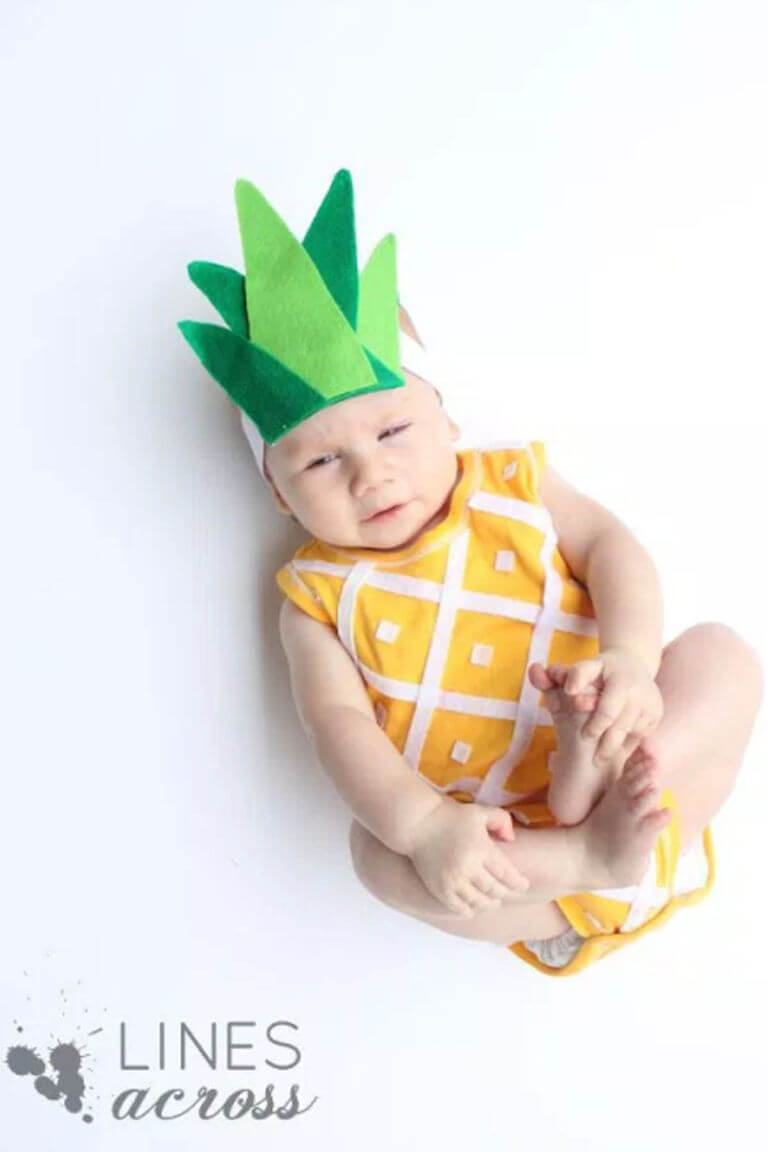 Bring a hint of summer in the fall by dressing up your little beloved in a pineapple costume. He'll be all smiles throughout, and seeing him smile, even the onlookers will be elated.
Flower: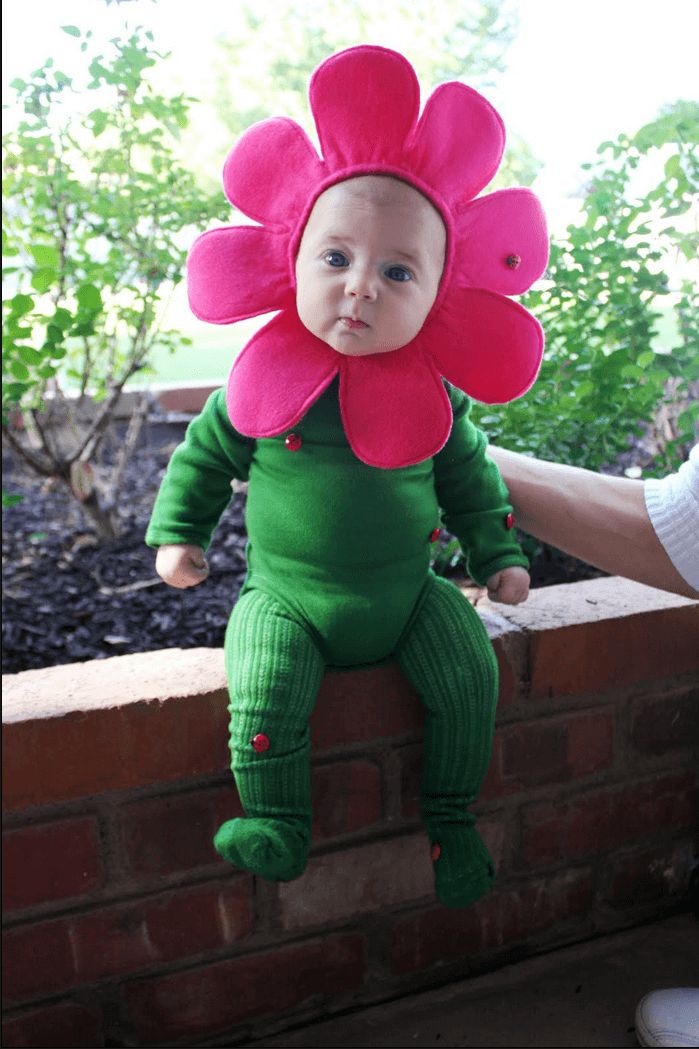 This has to be the sweetest Halloween costume for babies. You need to dress your little one up in green and add a pink flower as the crown. Did you notice the lady bugs crawling up the stems?
Raccoon Costume: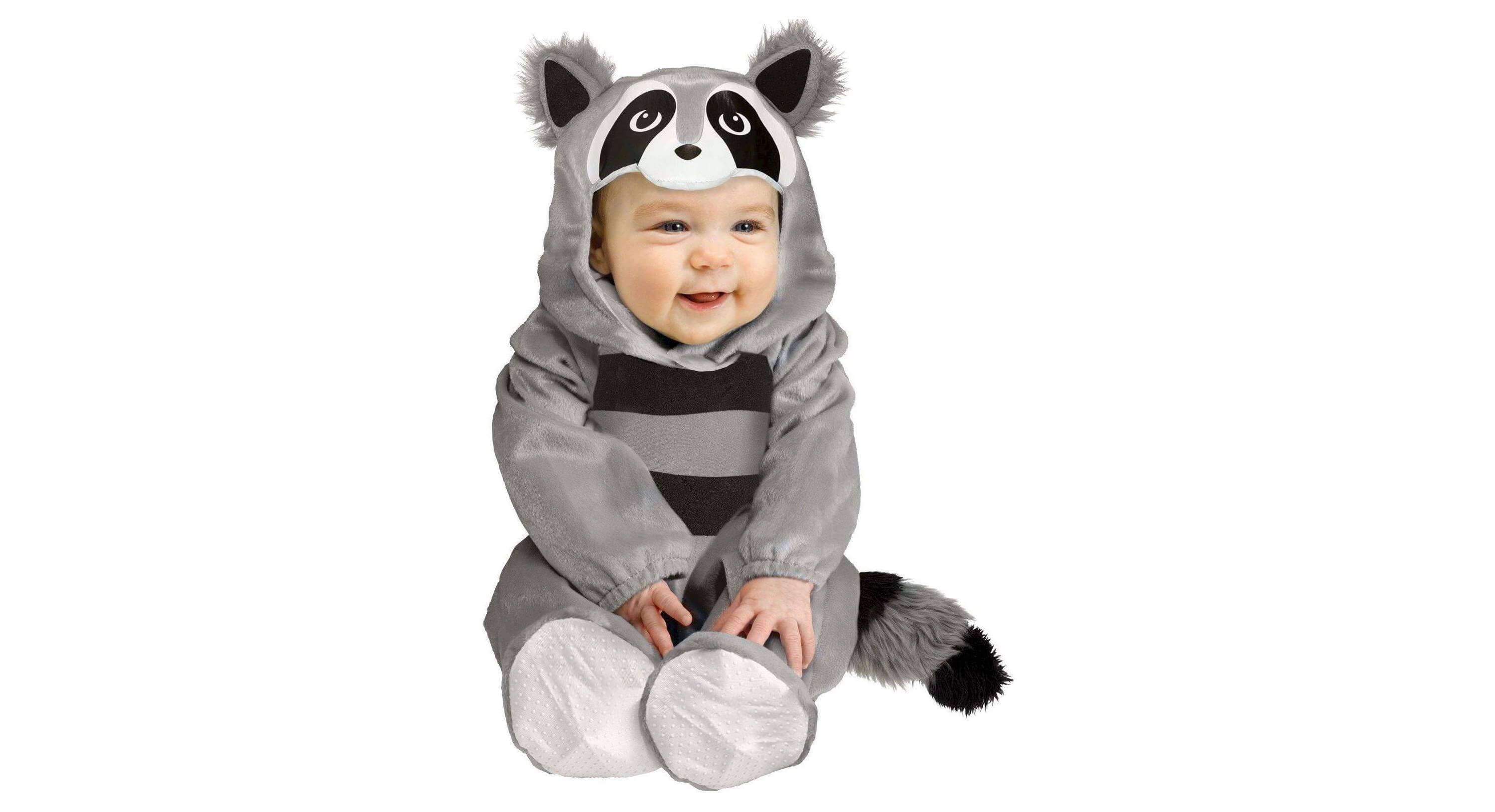 Bring furry fun in the house by dressing up your little one as a raccoon. The dress is made in such a way that your wee one stays warm while he goes trick or treating.
Buzzy Bee: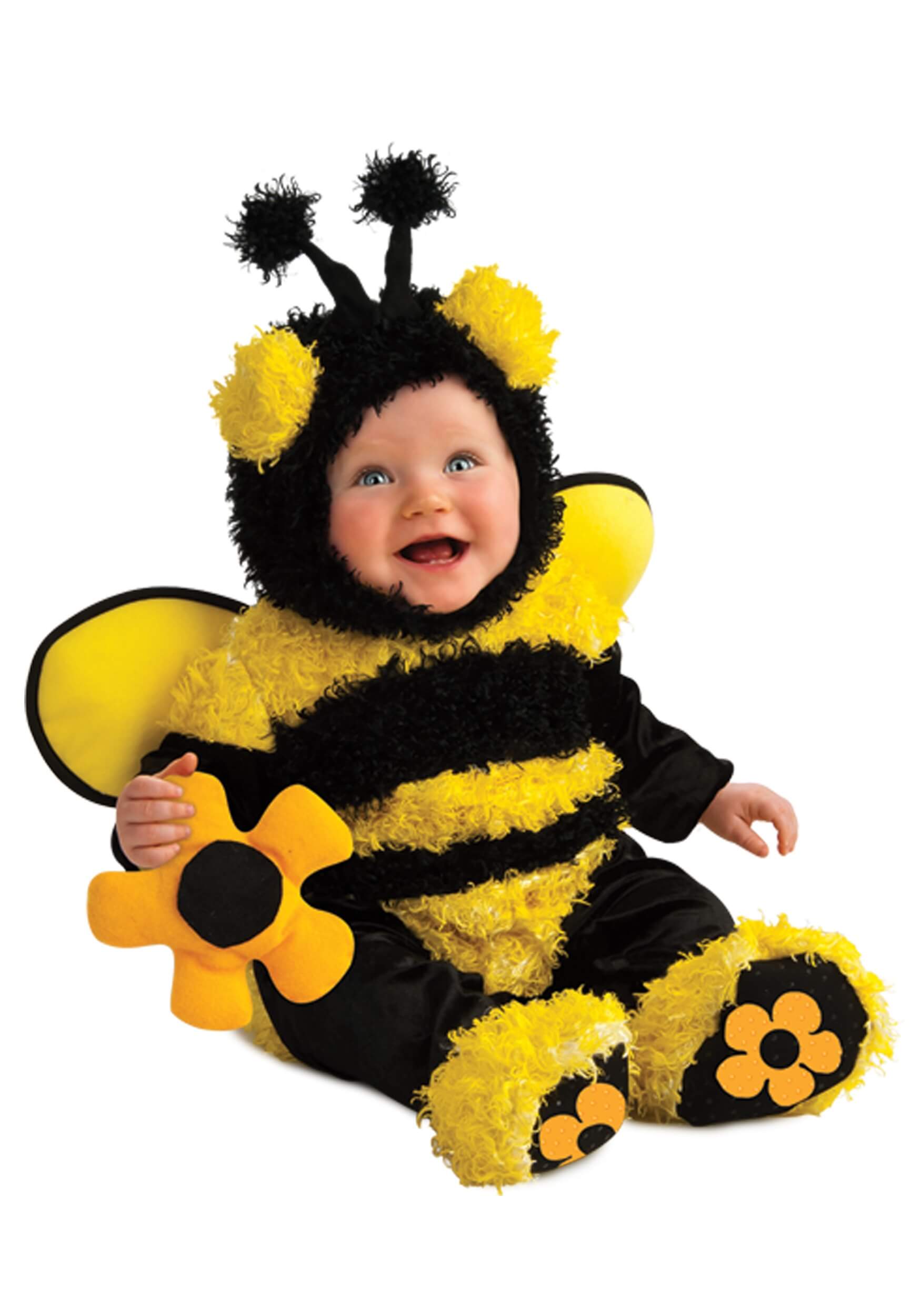 Since Halloween is all about sugary treats, it has to attract buzzing bees. A child dressed in this costume will definitely cause a stir in the party.
We hope you enjoyed the article. If you have any Halloween costumes for babies and infants to share with us, leave a comment below.