So Friends! We have entered the grant month of the year, December! Christmas is coming soon, infact just in a blink of an eye. So What are you planning for this season? are you confused on new food ideas? Your kids must be eagerly waiting for the Christmas party, all the special foods their moms are gonna make! So why disappoint them right? Lets bring up some awesome dinner food ideas to surprise your family and guests alike. I have made a round up list of some mouth watering recipe ideas which is sure going to give you a visual treat!
1. Pesto Chicken Pasta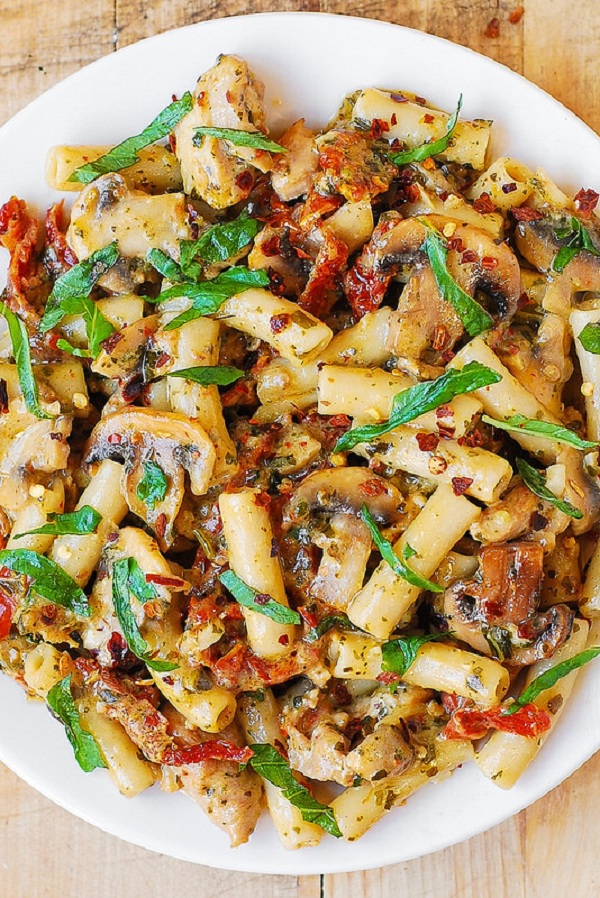 Pastas! Aren't you loving it already? Iam always a die hard fan of pastas. And this is a unique recipe made with Chicken. Make it here
2. Creamy Chicken Marsala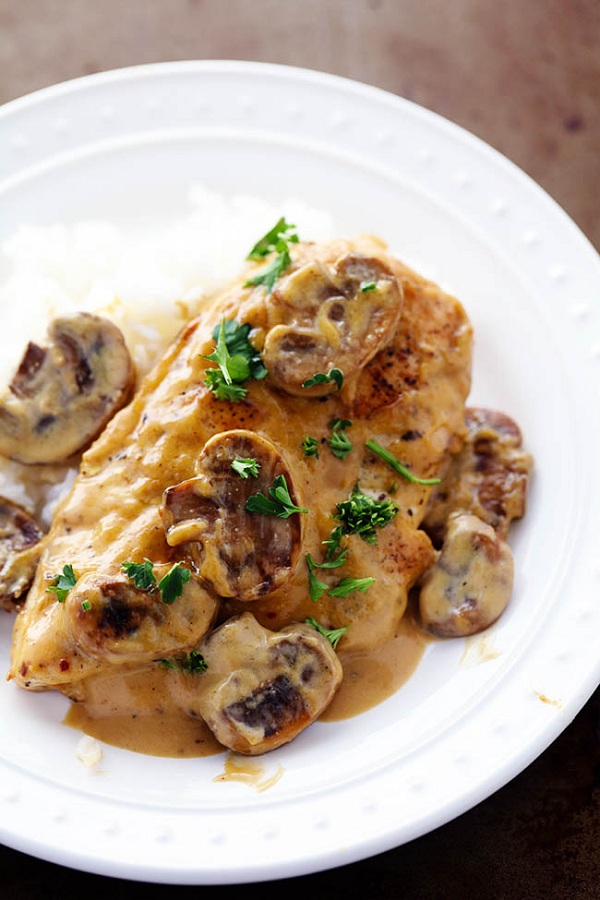 Check out the above yummy recipe! This dish will steal away your Christmas Party and your guests will want it more. The dish is so rich and creamy that it will alone fill up your stomach. Make it here
3. One Pan Pesto Chicken and Veggies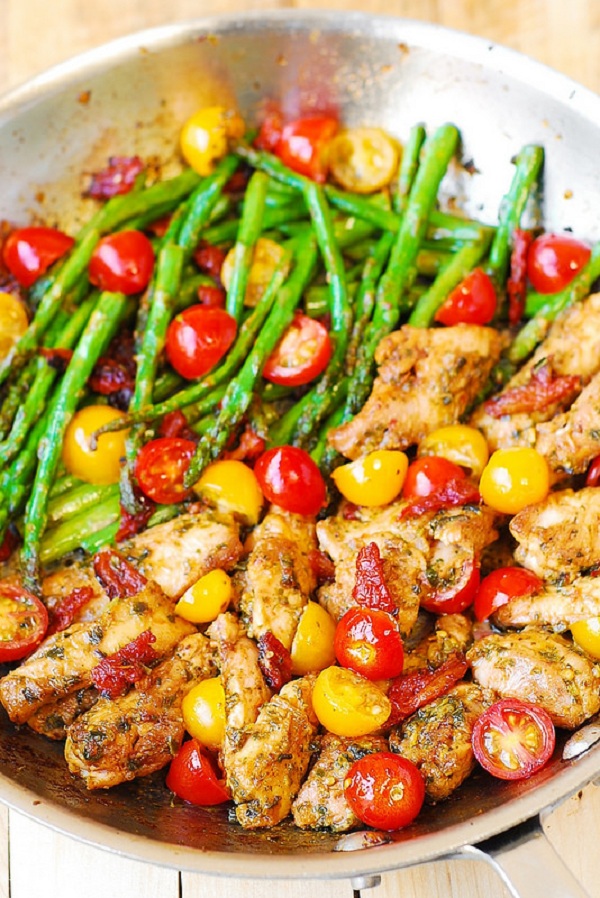 I found this amazing recipe at Julia's blog. This dish is made with boneless chicken and basil pesto sauce which gives an extra taste. It is also in authors words gluten free, which means healthy. You can make this recipe with just half an hour.Make it here
4. Chicken Cordon Bleu Lasagna

Is the name of this delicious recipe hard to read? But you would definitely remember the name of the dish after having it. It is utterly creamy and tasty. Made with loads of chicken and creamy cheese sauce, you won't be surprised if this becomes the favorite all the guest you invite.
5. Chicken and Bacon Pasta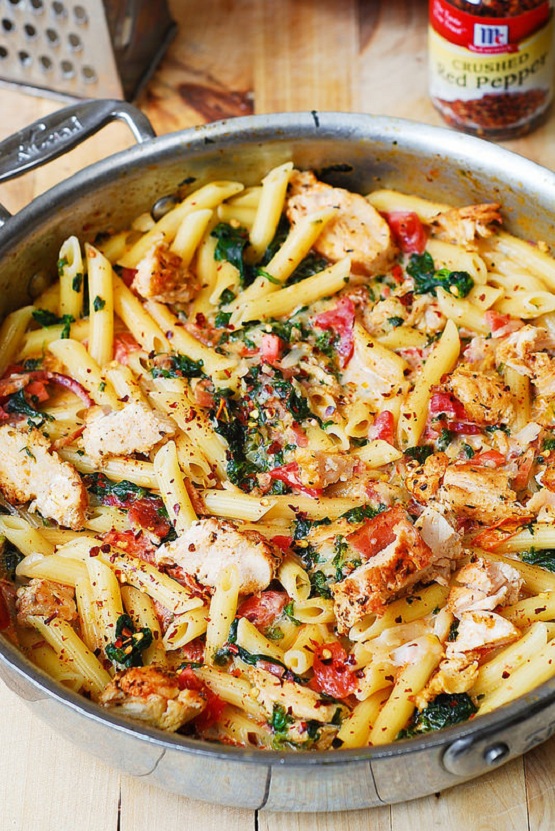 Another round of Pasta from my favorite Julia's blog. Her ideas are so unique! Made with chicken vegetable and garlic cream sauce. Yumm! This is also a gluten free recipe. Make it here
6. Potato Gnocchi with Mushrooms and Feta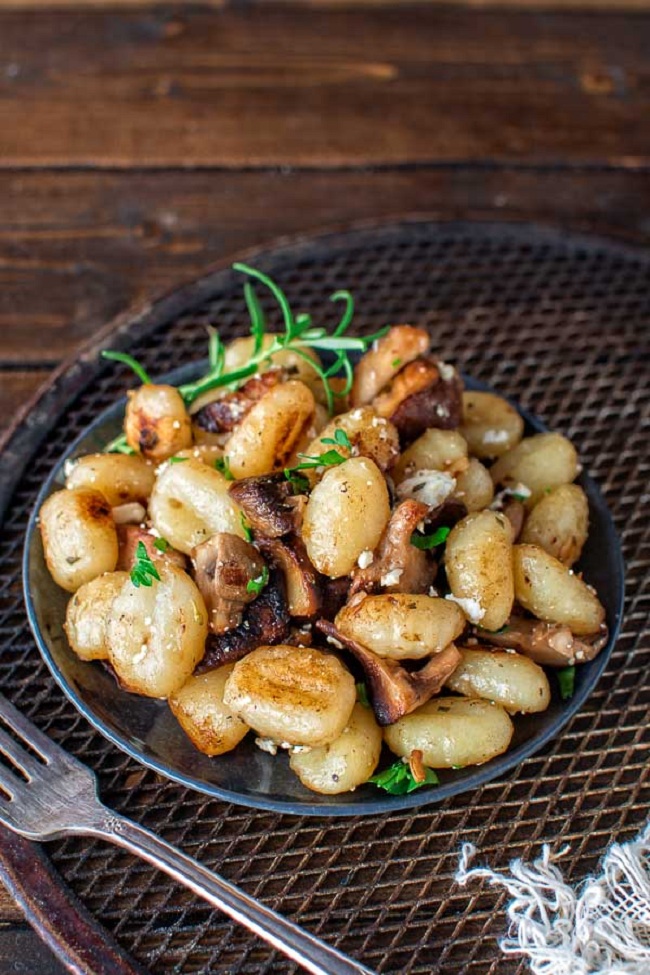 I found this recipe at Tania's cooktoria blog. This is so easy to make! This is a beautiful combination of potato gnocchi and Mushroom as well as creamy feta cheese. A real vegetarian dish for vegans.Make it here
7. Lemon Asparagus Pasta with Grilled Chicken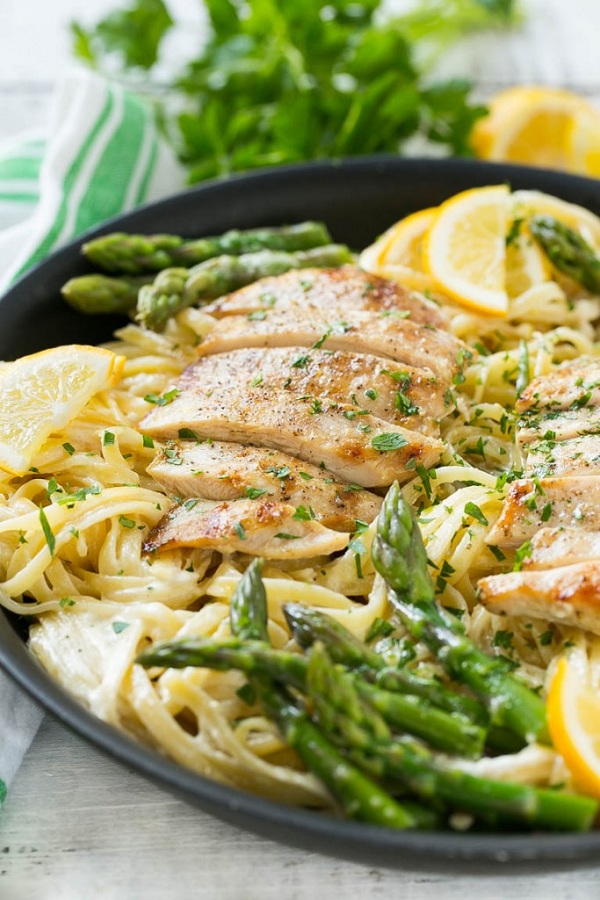 This dish is a combination of Lemon Asparagus and Grilled chicken immersed in Lemon Cream sauce. How good can a Pasta be? I would say this good! Make it here
8. One Skillet Mac and Cheese with Sausage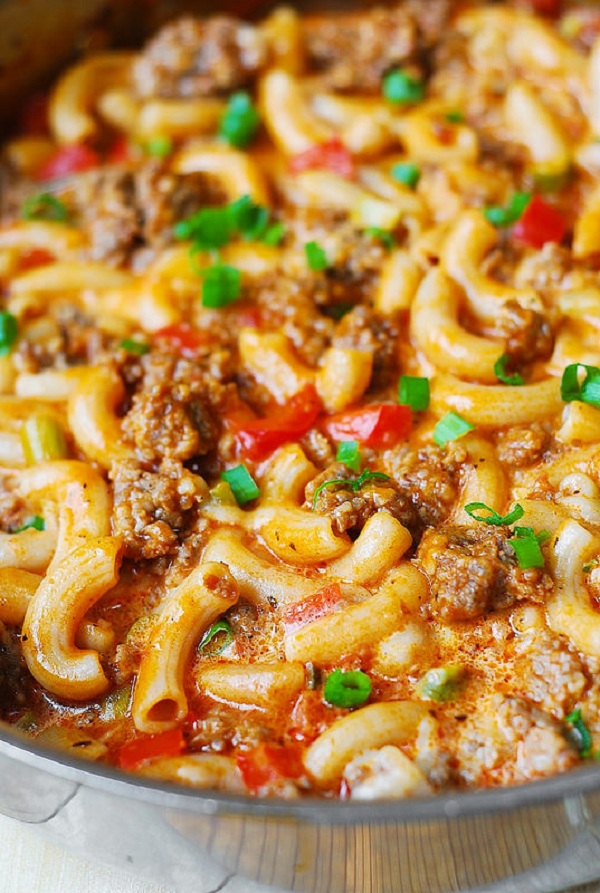 This dish is cooked in one skillet. Amazing isn't it? Yes the sausage, pasta and bell peppers! It's so easy to make.
9. One Pan Honey Garlic Chicken and Veggies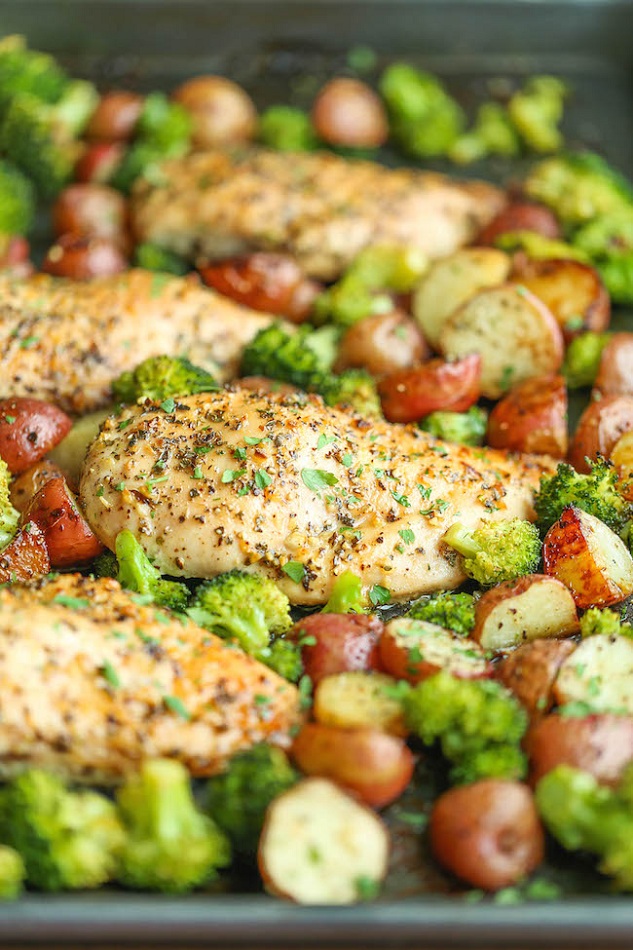 This dish is also cooked in one pan which includes chicken breasts,potato and broccoli. Smooth!
10. Garlic Parmesan Broccoli and Potatoes in Foil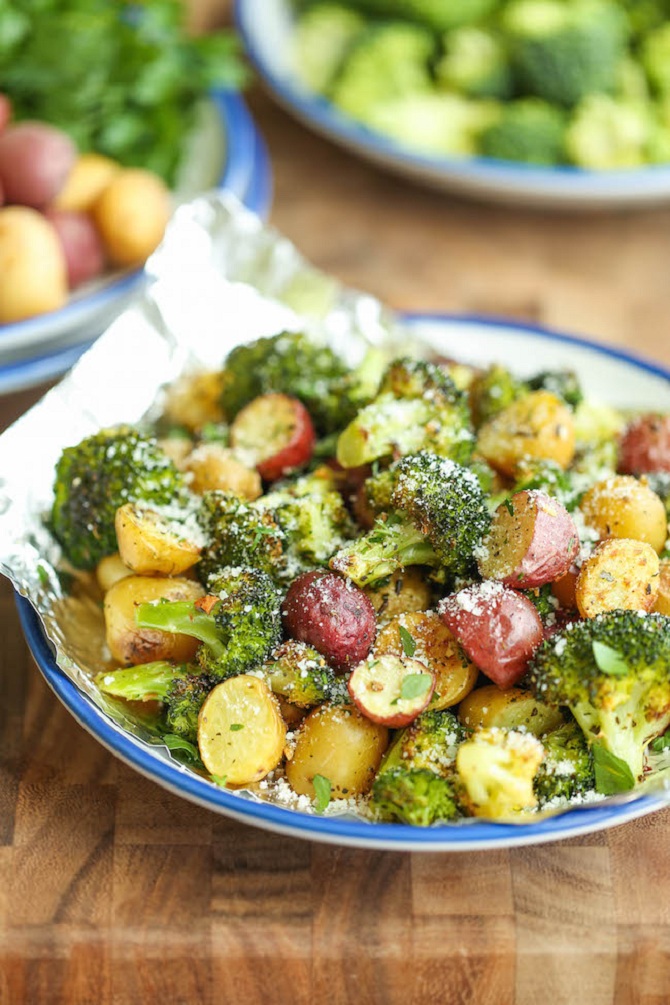 You can make this super easy dish by wrapping up all the ingredients in the foil. You wanna know which all are the ingredients? Make it here
11. Slow Cooker Honey Garlic Chicken and Veggies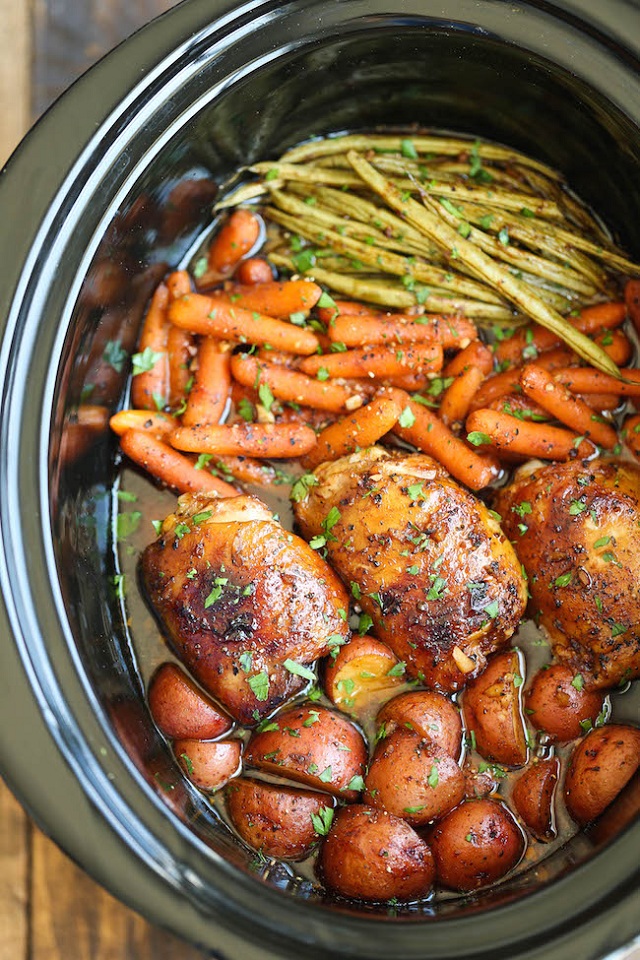 This recipe is so easy. You wanna know why?Because you just need a pot and some ingredients! Put all of them in the pot and there you go! Your Christmas party winner is ready!
12. Lemon Fettuccine Alfredo with Chicken and Broccoli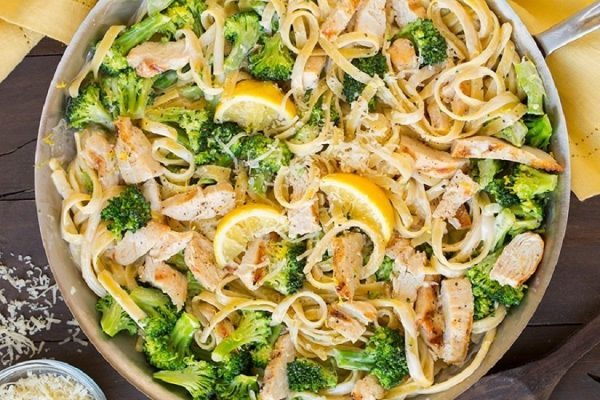 I have found this wonderful recipe at a blog called cooking classy. This is a perfect blend of creamy alfredo sauce  fresh lemon, fettuccine noodles and finally served with grilled chicken and fresh broccoli. Make it here
13.Honey Teriyaki Salmon and Veggies in Foil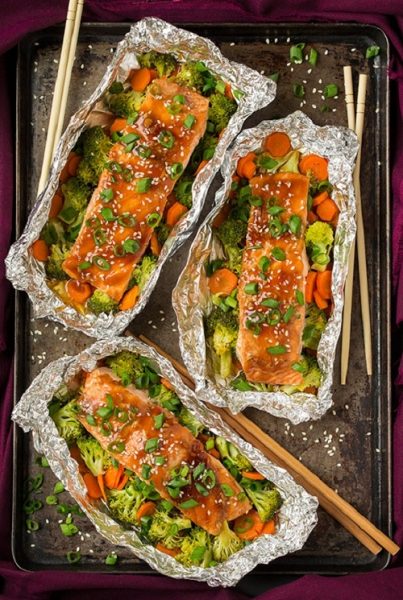 Mouth watering salmon wrapped up with vegetables in a foil. It's that simple to make. Top it with some teriyaki sauce, to juice the dish to another level.
14. One Pot Greek Chicken and Lemon Rice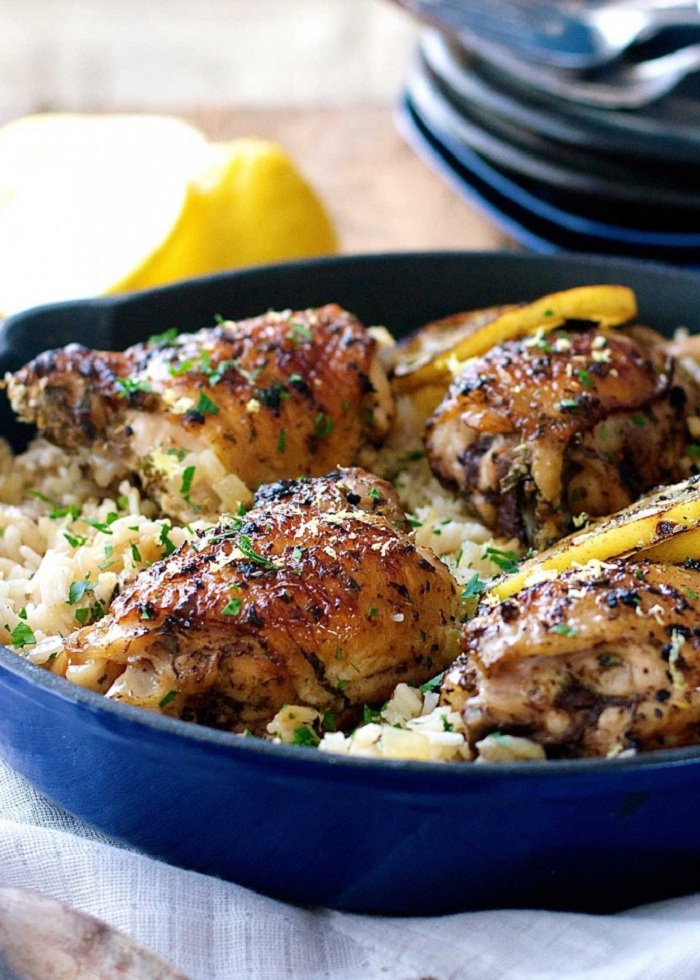 How about this recipe? I found this exotic dish from Nagi's blog. Quoting her words. "  I want to say the star of this dish is the chicken. But that would be lying to you. Because this, my friends, is all about the RICE! This is a fantastic Greek Chicken recipe for busy weeknights because it's so fast to prepare and it's all made in one pot. Seriously!"  Make it here  and be amazed at your own cooking skills!
15. Fried Rice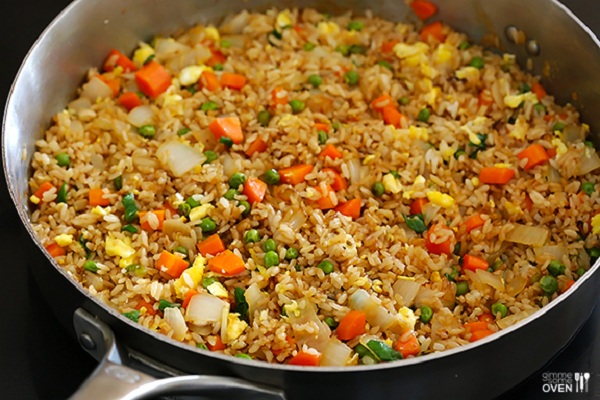 Whenever I go to restaurants I look for fried rice as it's my personal favorite food ever. I was looking for the perfect recipe to make when Iam at home and I found this recipe. Why don't you try the same this Christmas? Make it here
16. Cajun Chicken Pasta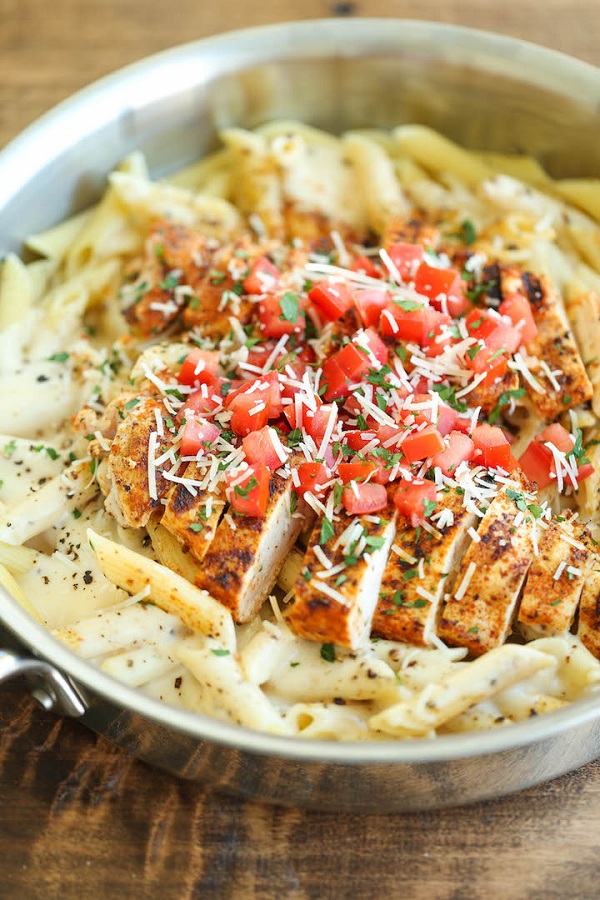 Cajun pasta fills your mouth, heart and soul at the same time. It is so creamy and utterly tasty that it melts right in your mouth the second you have it. Make it here
17. Chicken Madeira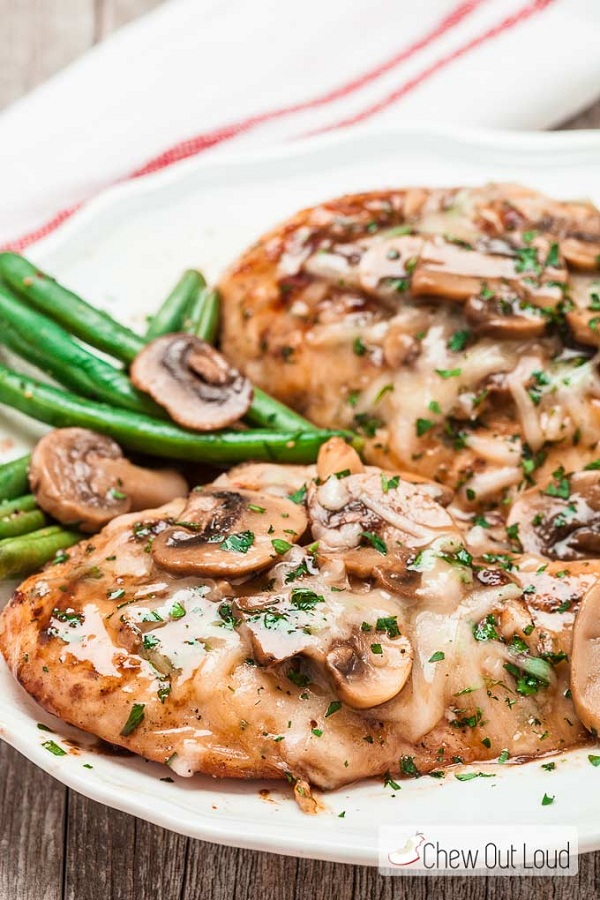 18. One Pan Autumn Chicken Dinner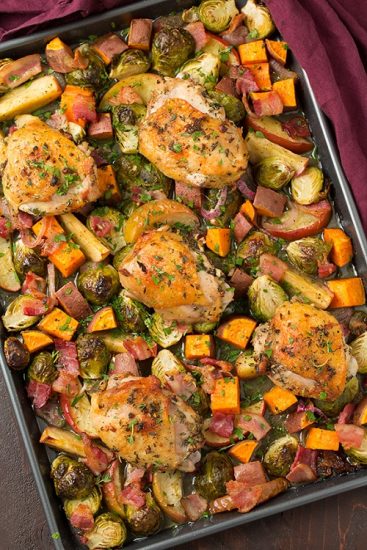 19. Creamy Sundried Tomato+ Parmesan Chicken Zoodles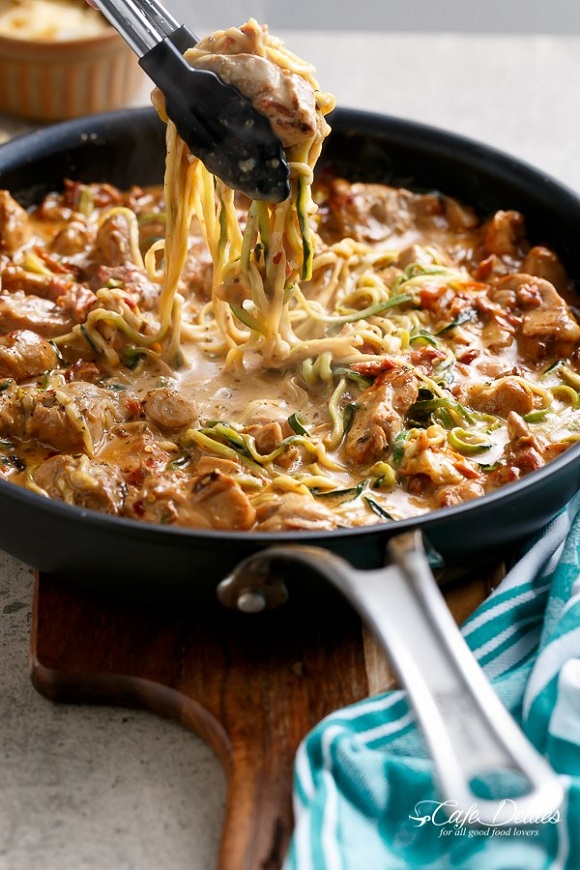 20. Tomato Spinach Chicken Spaghetti