Like you all know, Halloween is all about experimenting, which doesn't just pertain to costumes, nail arts and foods. You can experiment in the drink front too. So go wacky and epic this Halloween with our top 30 Halloween drink recipes. Take a look!
You May Also Like To Read:
Top 30 Halloween Drink Recipes, Cocktail Recipes
Poisoned Apple: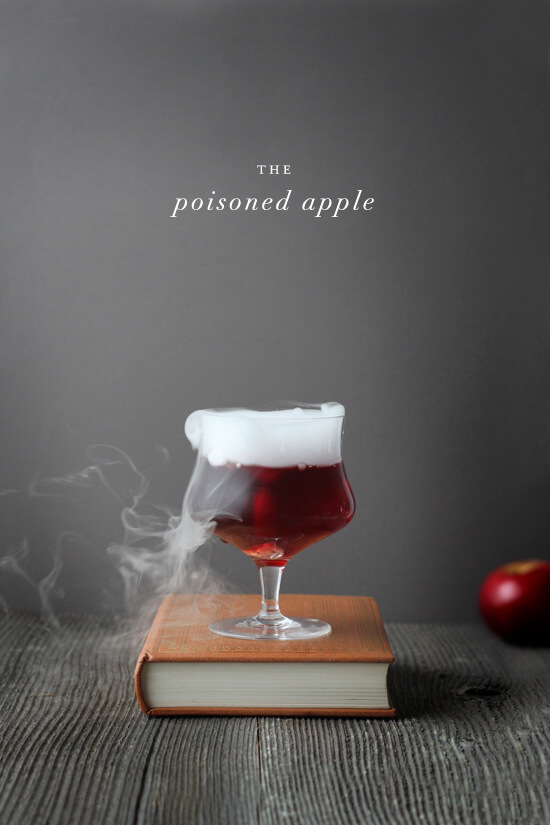 This recipe is made by combing apple cider, vinegar and pomegranate juice. The juice has a high crisp, but you don't worry as it won't make anyone trippy.
Black Magic Jello Shorts: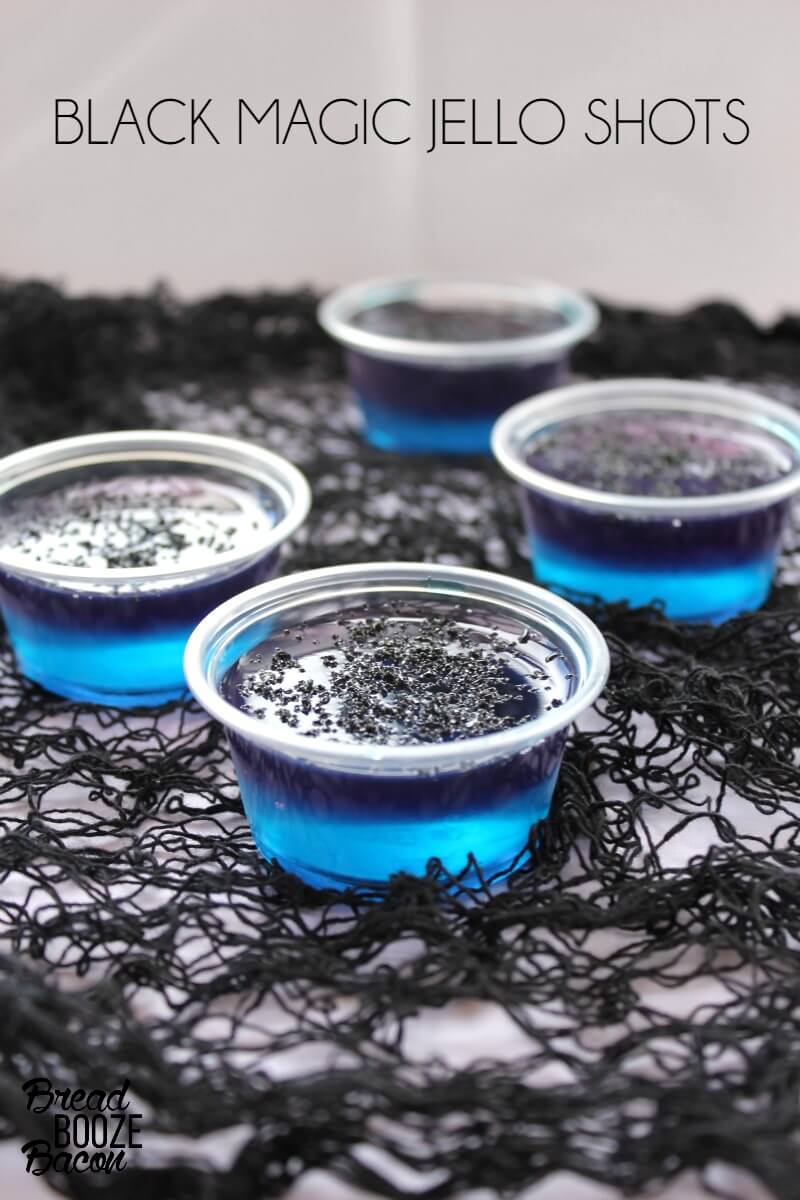 This layered cocktail is simply perfect for your Halloween party. It is basically grape jello infused with berry blue and vodka. The drink is then topped with black sugar.
Halloween Pumpkin Punch: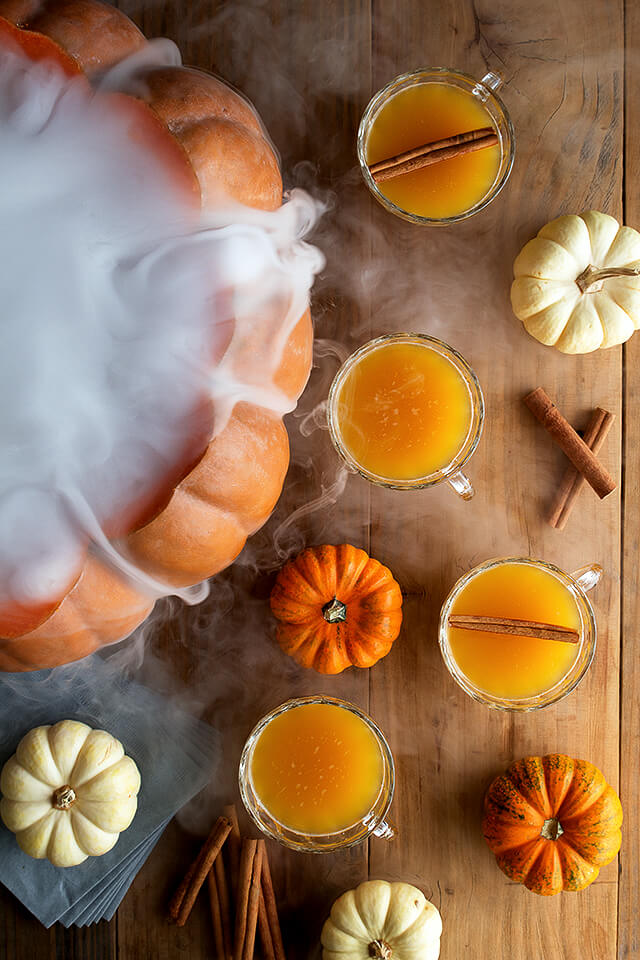 This pumpkin punch will warm you in the crisp weather of autumn. Spiced rum makes the most difference in the punch. And don't forget to put cinnamon sticks for best effects.
Grave Digger Cocktail: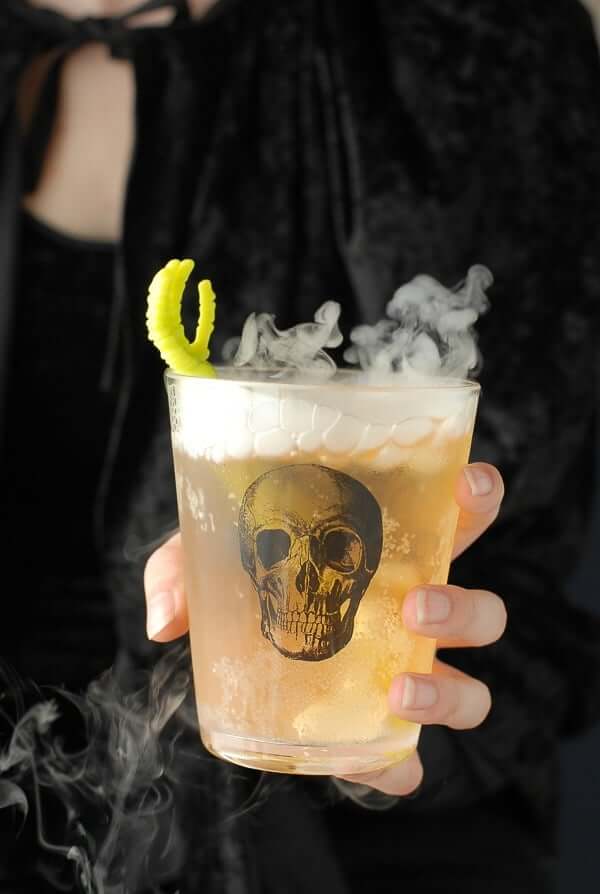 A combination of ginger ale, hard cider and bourbon is bound to give you the ultimate Halloween cocktail. The presentation of the drink is also ghoulish.
Butterbeer: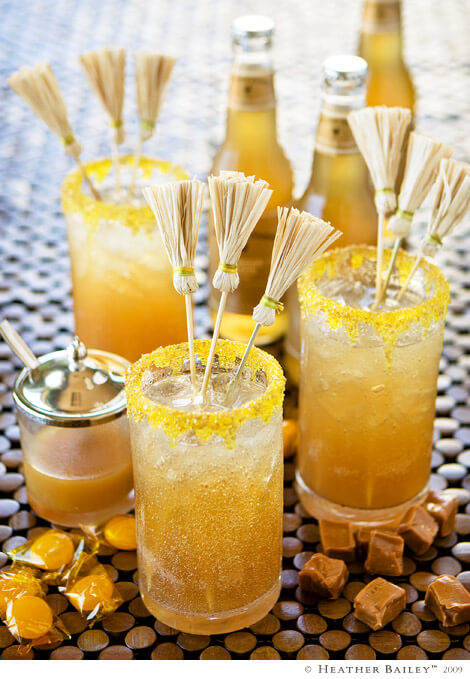 This one is for all the "Harry Potter" fans. This yummy drink contains butterscotch flavored brew as its primary ingredient. To give your drink a textured effect, mix gold sugar and yellow sugar in equal quantities and line it on the rim.
Bloody Shirley Temples: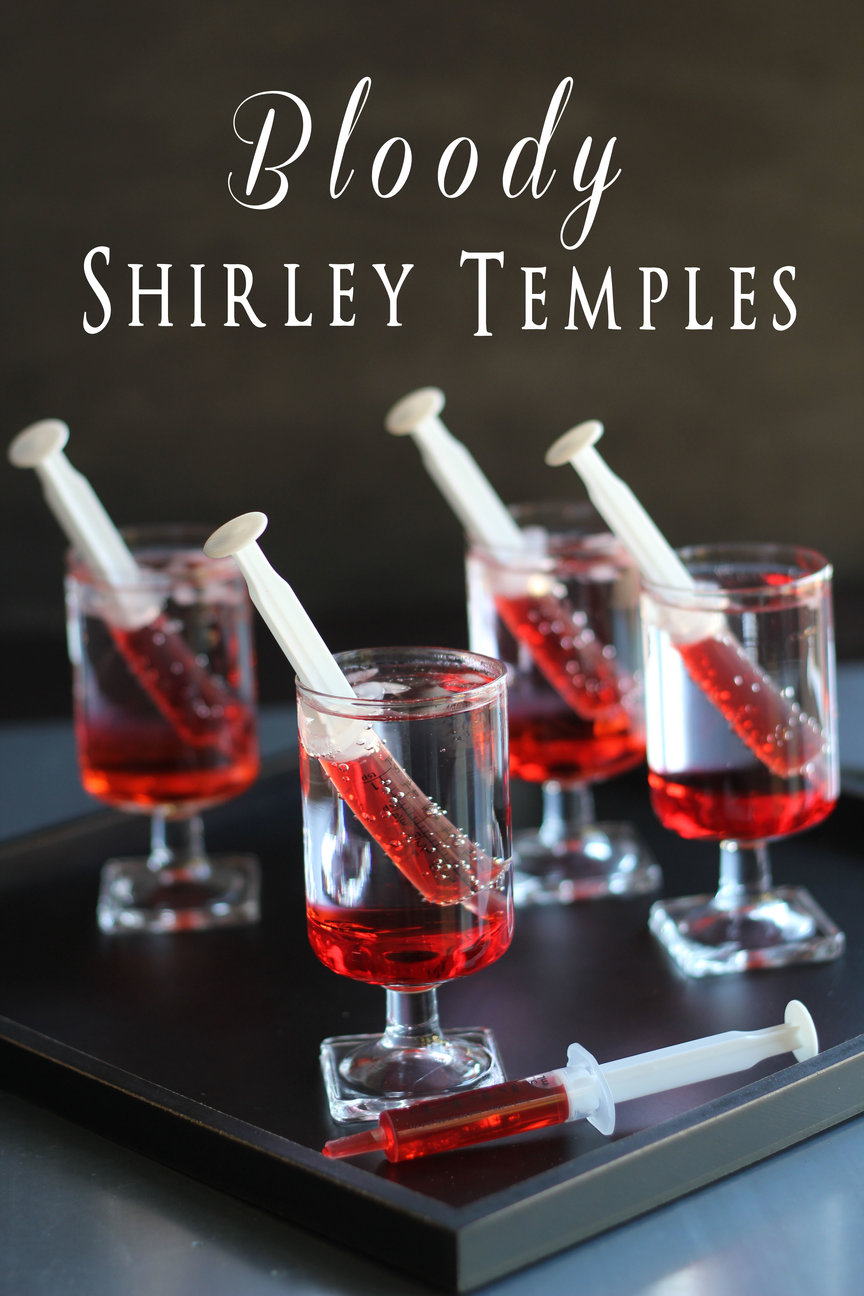 Shirley Temple movies can also be the inspiration behind holiday drinks. We've got one such for you. This drink will taste best with Roy Rogers. Give it a try.
Black Licorice Delight: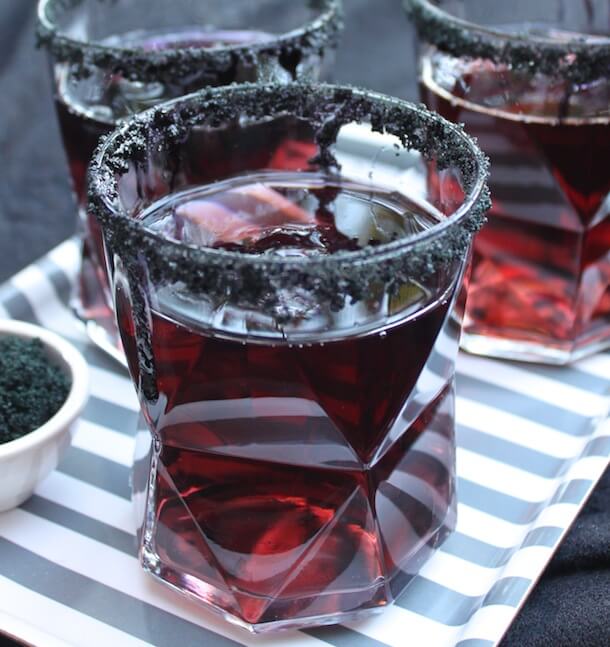 People who are fond of wearing black or are planning to wear black head to toe on Halloween will be delighted to see this black licorice delight drink. Don't forget to mix black food coloring in sugar and ice.
Haunted Highball: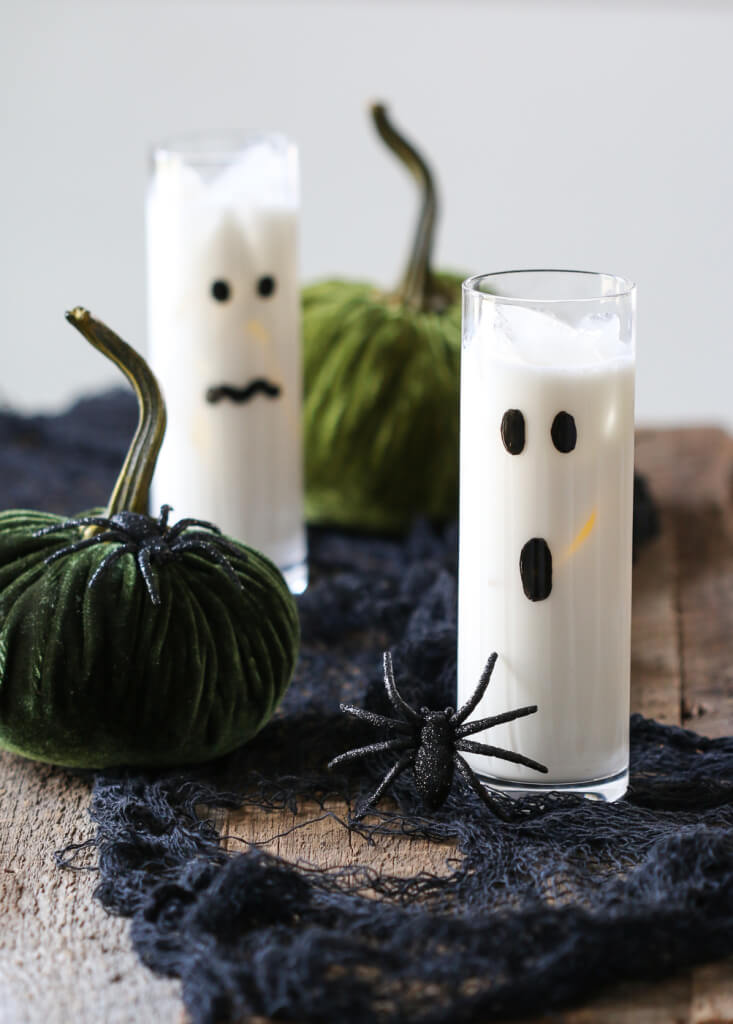 This drink may look like a glass of milk, but do not make the mistake of giving it to your children. It contains the combination of white chocolate, vanilla vodka, white crème de cacao and hazelnut liqueur. Don't forget to make the spooky faces using the marker.
Walker Blood Sangria: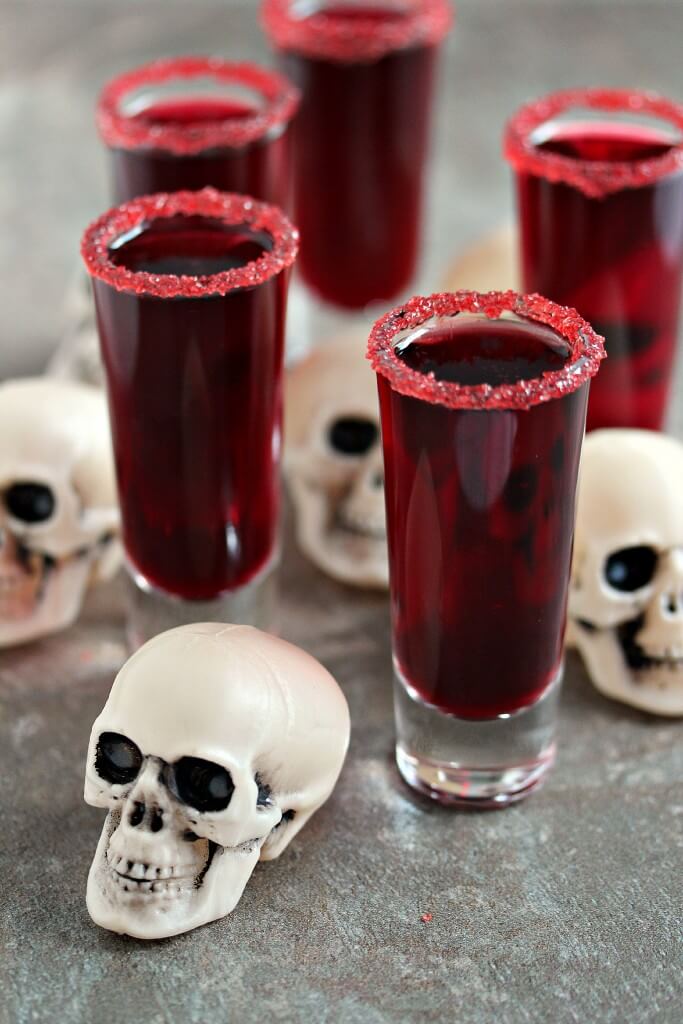 "Walking Dead" fans would be the first ones to finish off this sangria. It's deep, dark and helluva delicious.
Candy Corn Martini: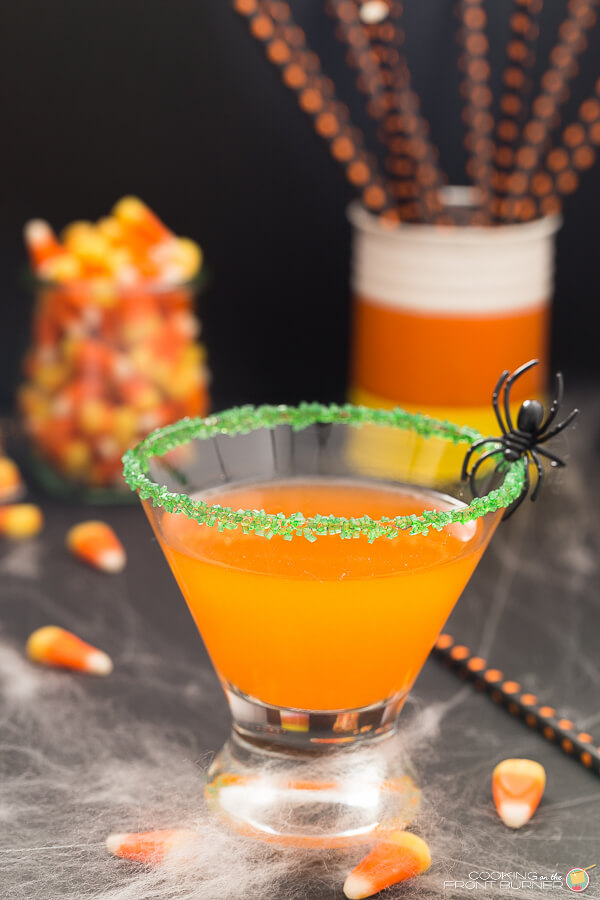 Halloween and even candy corns are not just for kids and this drink proves that. It does have candy corns and along with that, loads of liquor too. Don't miss it.
Sleepy Hollow Cocktail: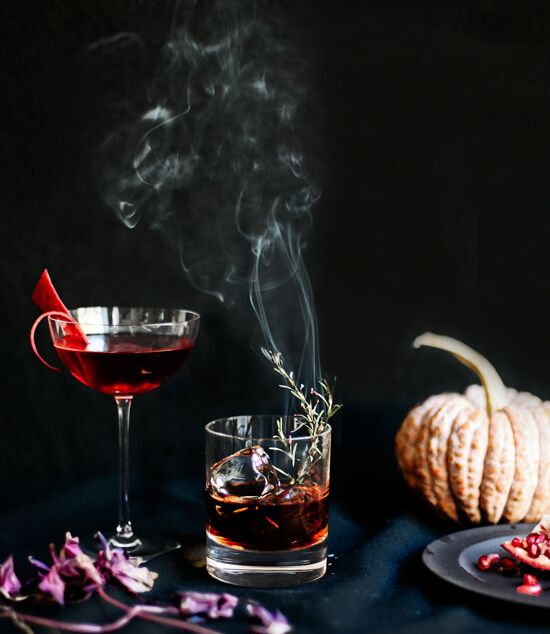 Seems like this cocktail is made for beer aficionados. The torched rosemary and Angostura bitters are giving it an upper crust appeal.
Black Devil Martini: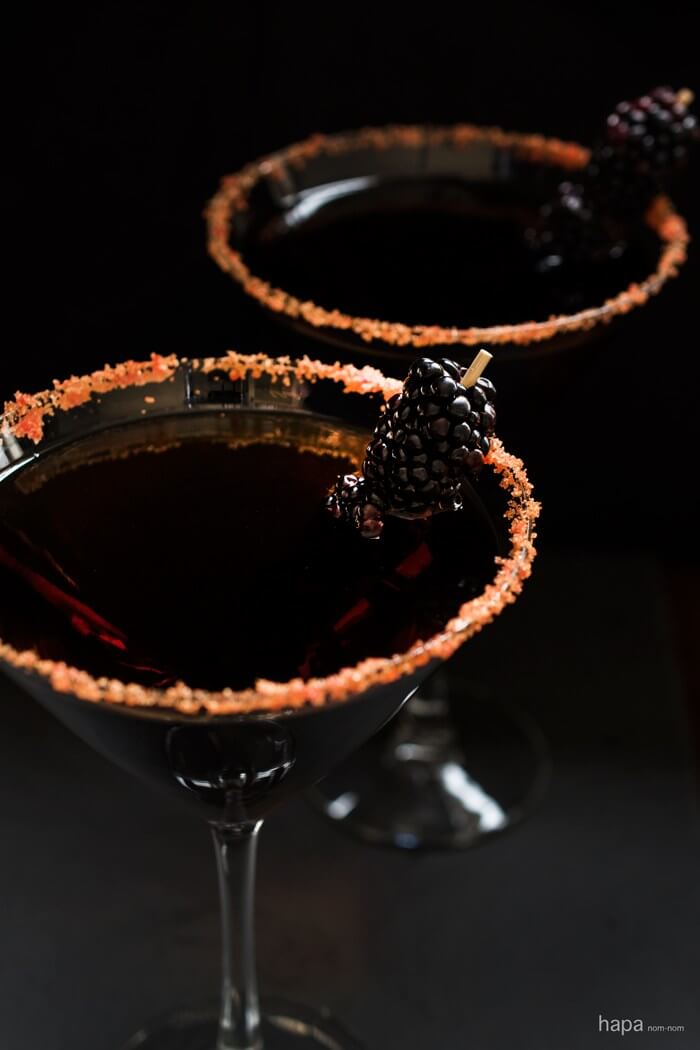 Look at this sensuous martini. It contains a little rum, a bit of vermouth and blackberry garnish. Just perfect for a Halloween party.
Pumpkin Pie Shots: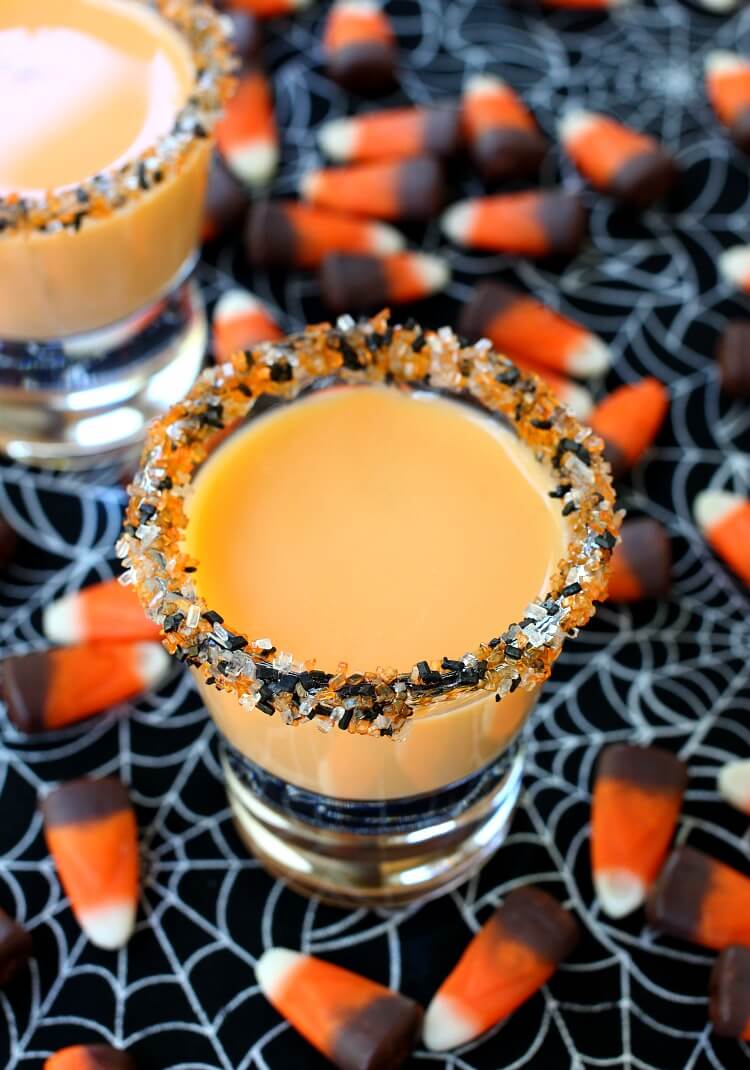 Have you ever tried caramel vodka? Well, then you must try this pumpkin pie shot, which is infused with caramel vodka. And most importantly, it's really tasty.
Oogie Boogie Halloween Cocktail: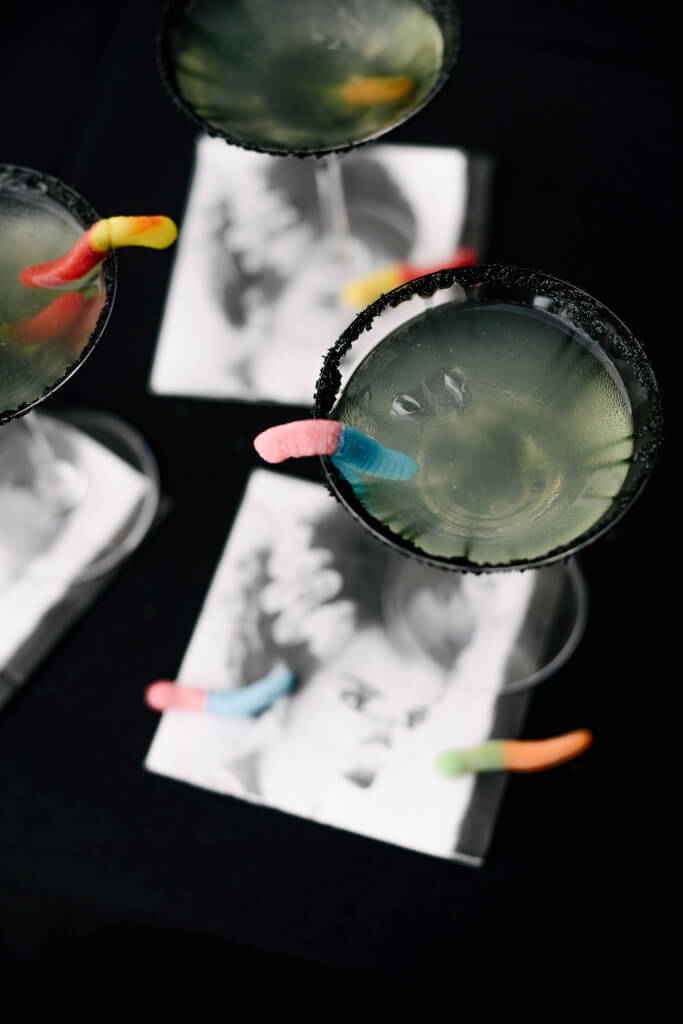 This Oogie Boogie Halloween Cocktail is inspired by none other than the famous poem "The Nightmare Before Christmas" The colorful gummy worms are complementing the dark drink well.
The Black Goblin: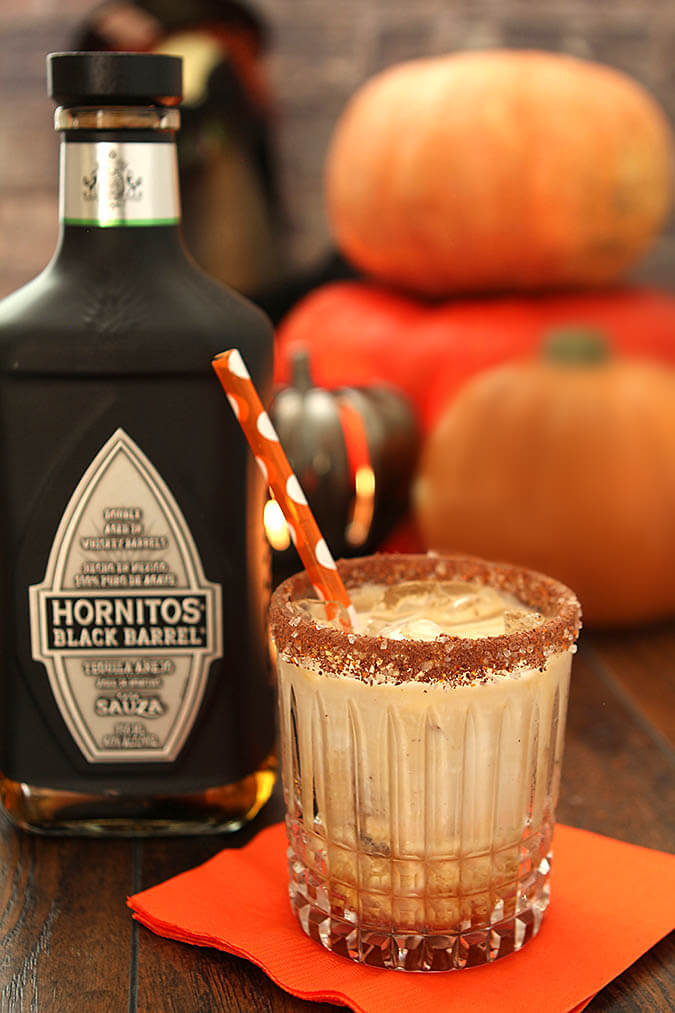 Swap the vodka for tequila to upgrade this classic White Russian drink. And the dark amber shade of this drink will give you a warm and fuzzy feel.
Blood Cloth Shots: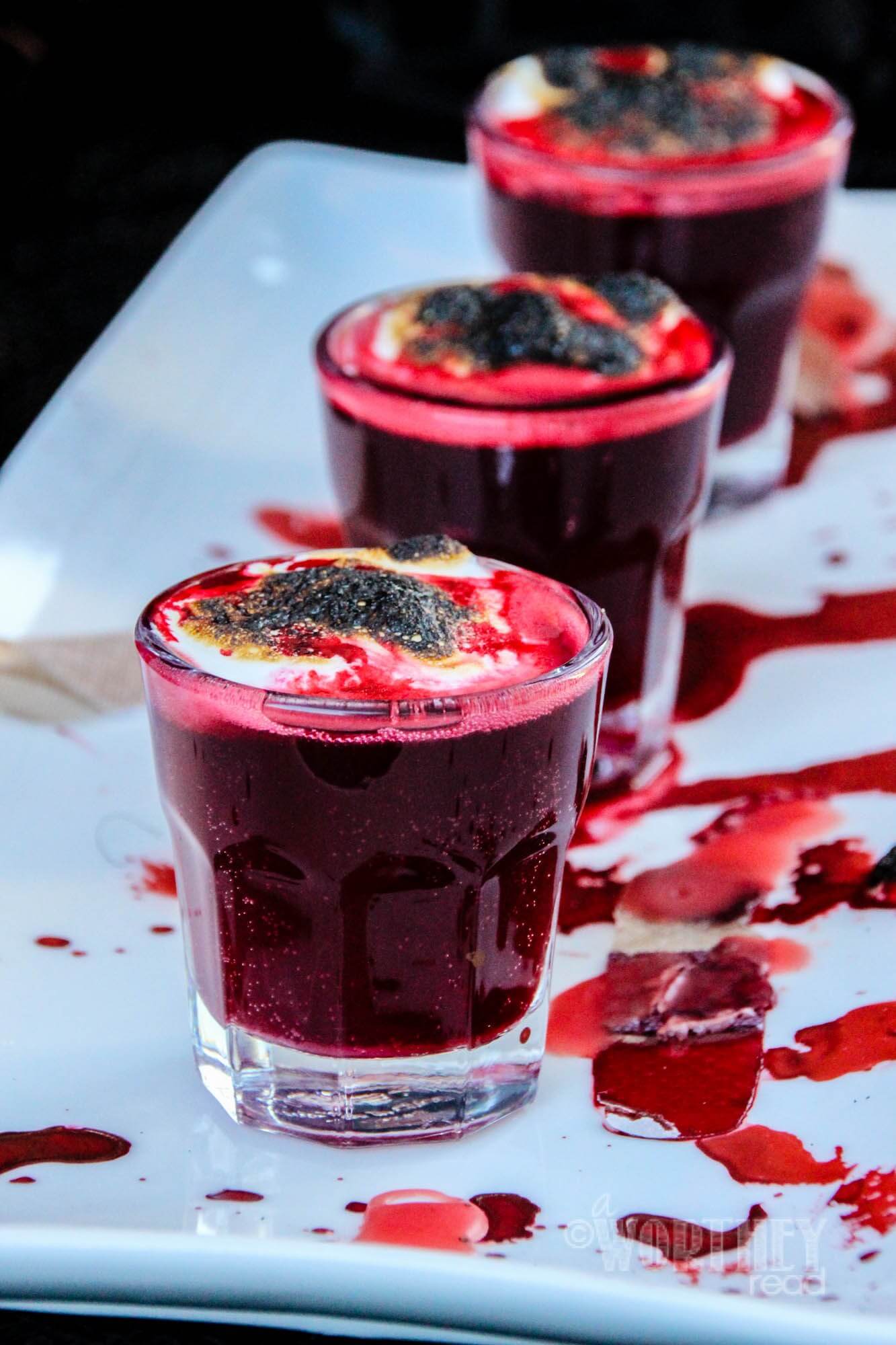 This dangerous looking drink will surely spook out all the guests. To balance the tarty flavor of the cider, top the drink with torched marshmallows.
Candy Corn Milkshake: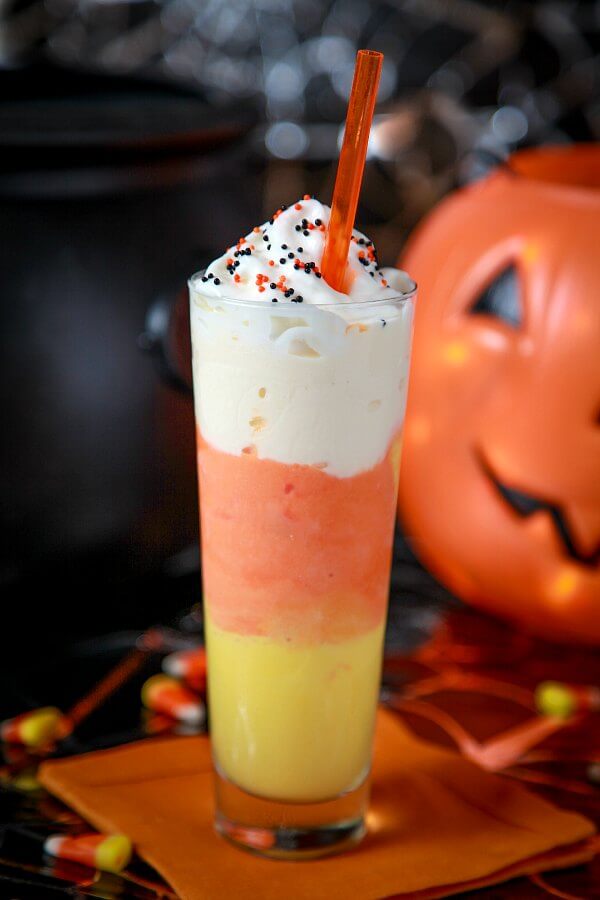 How can we forget children in our compilation? This candy corn milkshake will refresh the young guns before they go for trick or treat. And it's easy to make too!
Magic Potion Punch: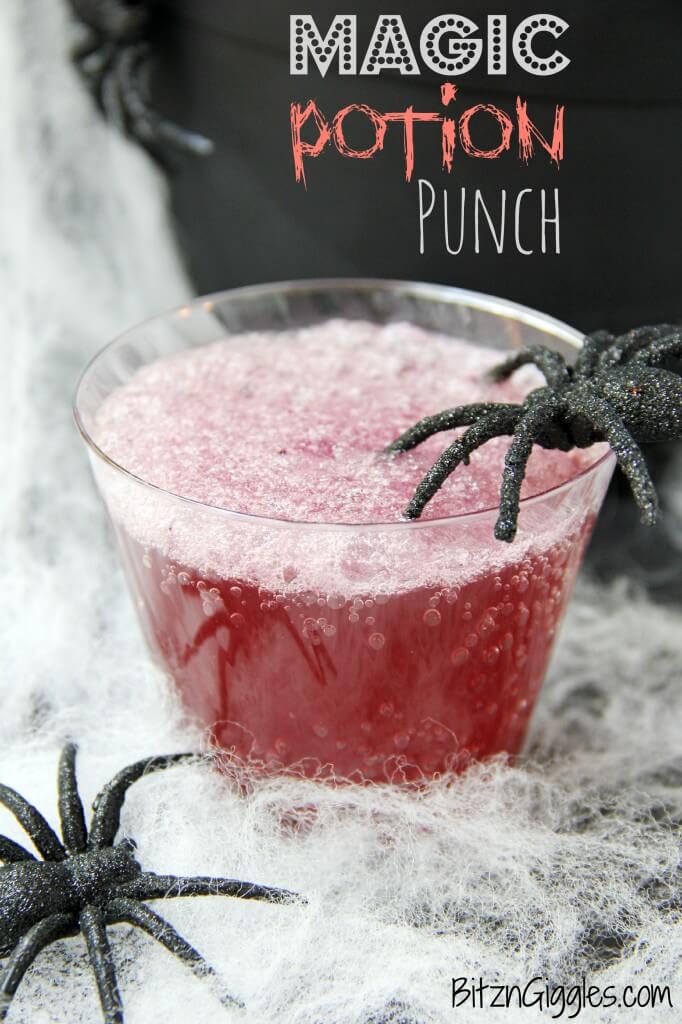 As creepy as this drink looks, it tastes equally great. This bubbling and sizzling punch is made by combining the grape juice and lemonade with soda. And don't forget to top it with faux spiders.
Monster Hot Chocolate: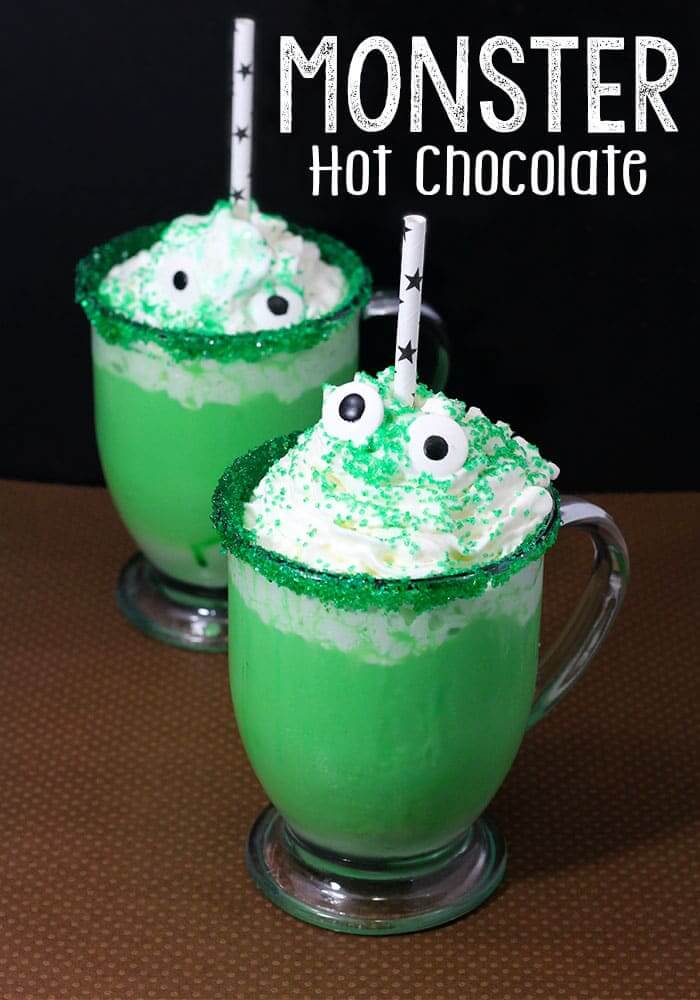 Warm your child this fall this adorable looking hot chocolate. You just need to combine white chocolate with green food coloring, whip it in a blender and top it with whipped cream.
Purple People Eater Cocktail: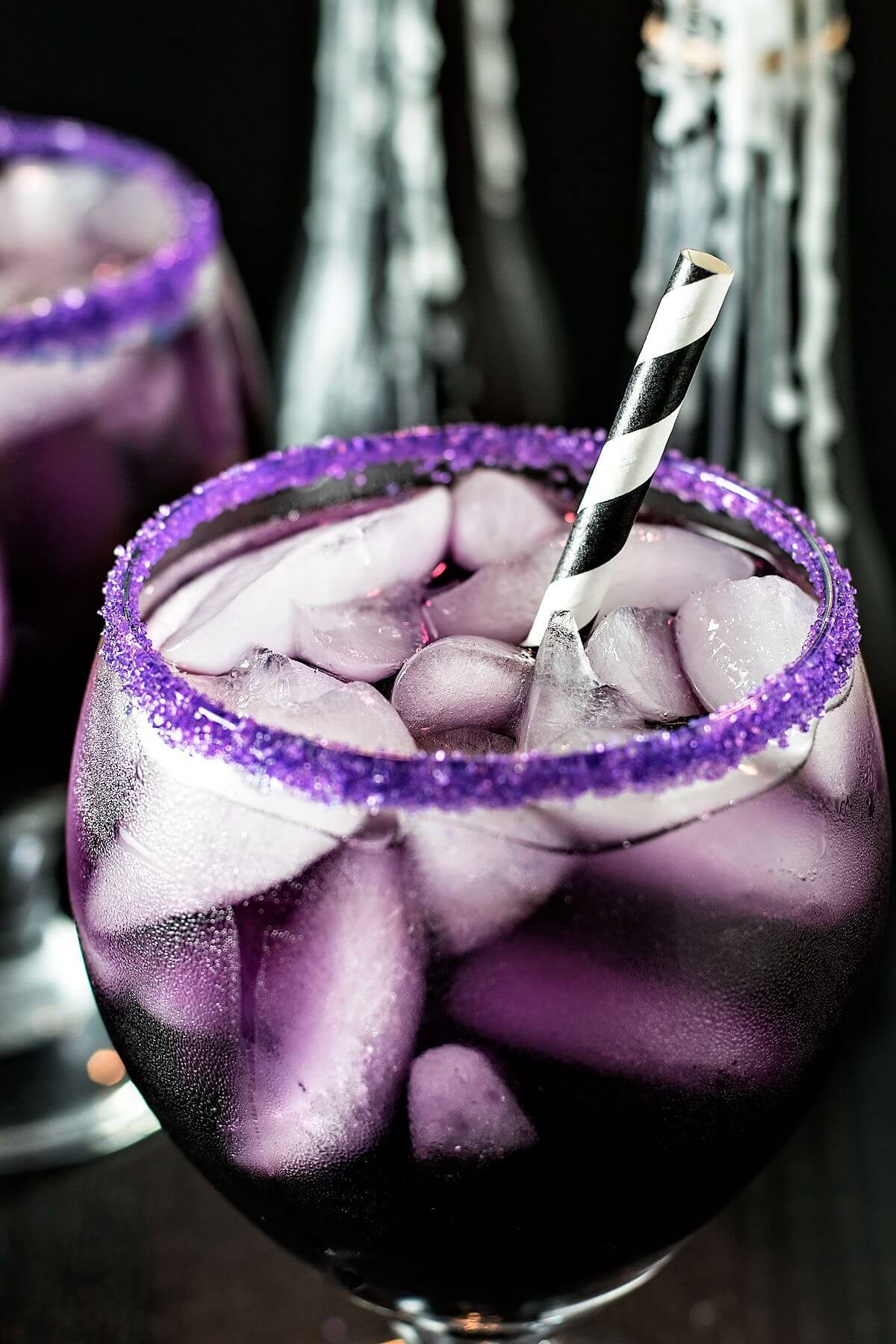 Who would even imagine that a cocktail that takes just 5 minutes could make such an amazing conversation starter.
Witch's Brew: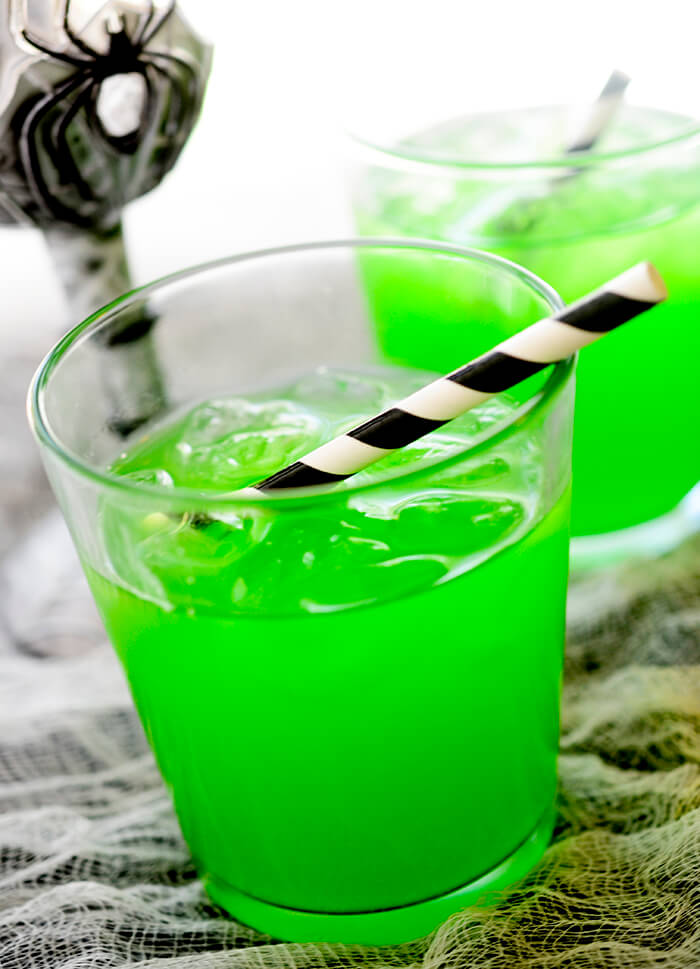 This drink is made by mixing lime gelatin with ginger ale, Vodka and pineapple juice. Isn't that easy. And it's delicious too. Just make sure you select the right glass or jar for serving.
Black Magic Punch: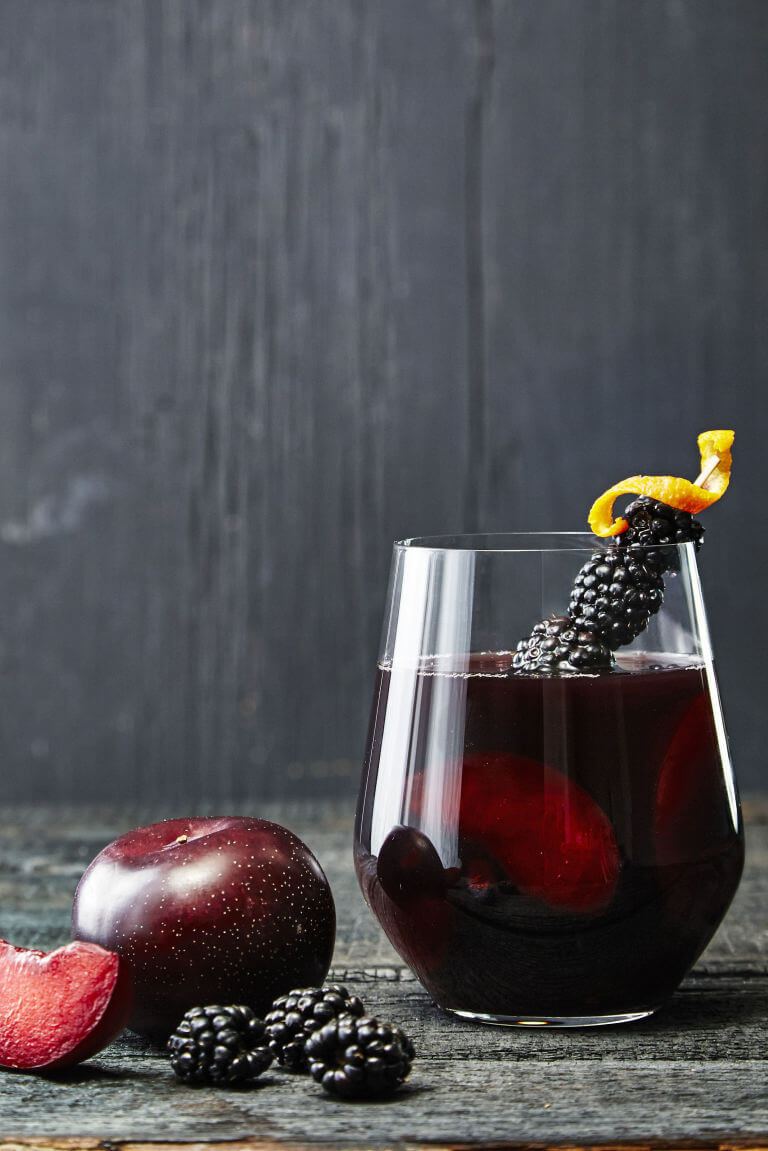 This bewitching drink is made using red wine, 2 cups of dark fruit juice, brandy and some raspberry liqueur as the core ingredients. Ensure that you chill the drink ell before serving.
Mad Scientist Halloween Kids Drink: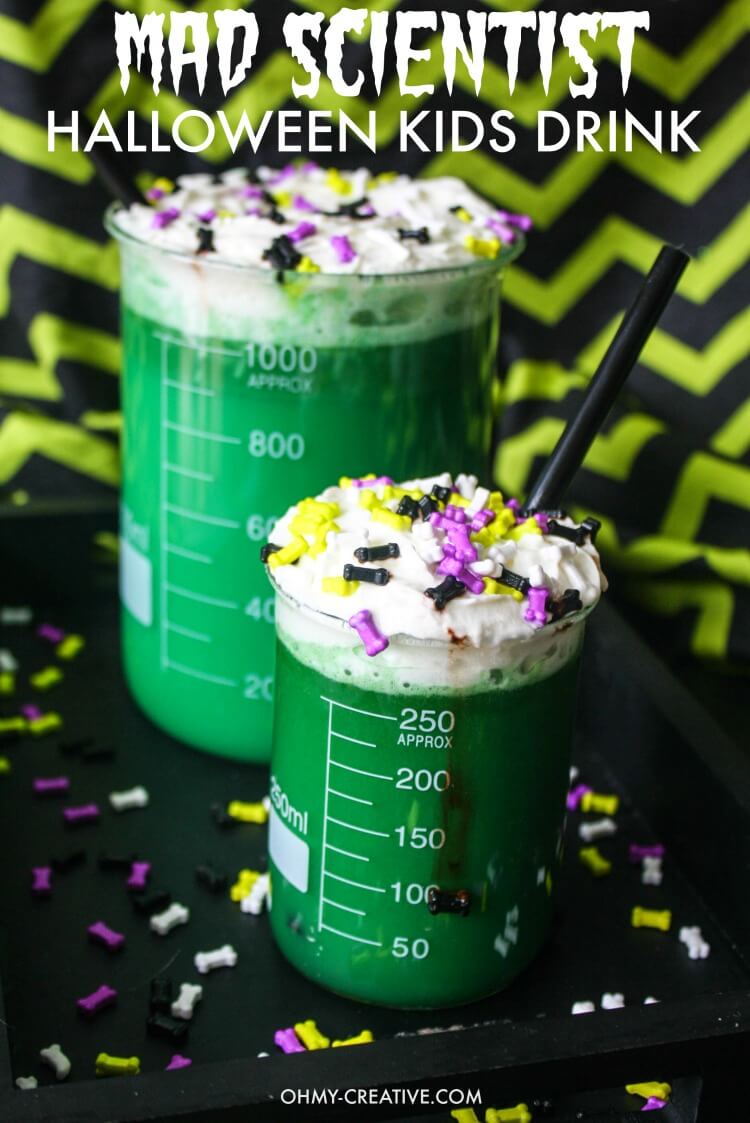 Since Halloween is the perfect time to experiment, how about making this mad scientist Halloween drink for children. It's spooktcular!
Zombitini: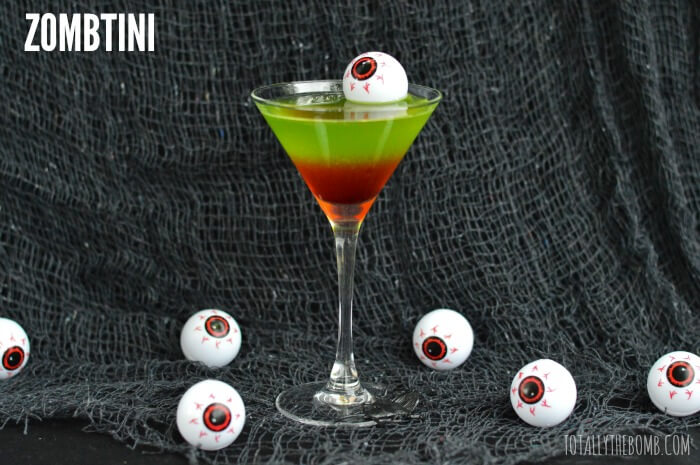 This zombitini with a popping eye is just perfect for all the zombies who work day and night and find solace only during the holidays.
Eyeball Halloween Punch: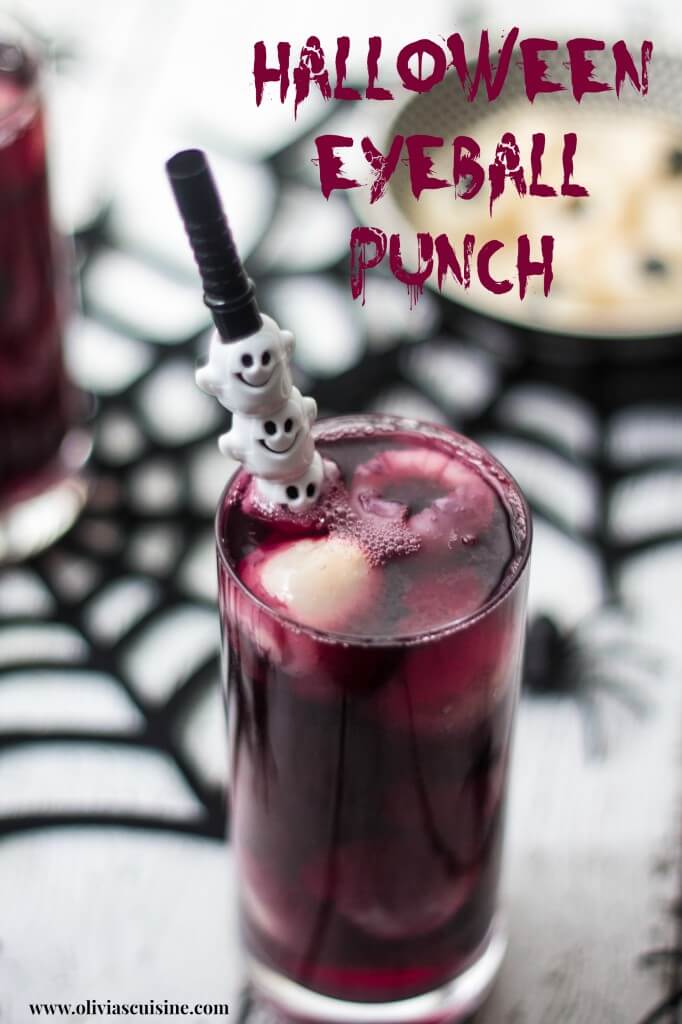 This eerie drink, featuring eyeballs, is made by combining light rum, lemon lime seltzer, black currant juice and Grander Marnier. The eyeballs are made using lychees and blueberries.
Toxic Ooze Halloween Punch: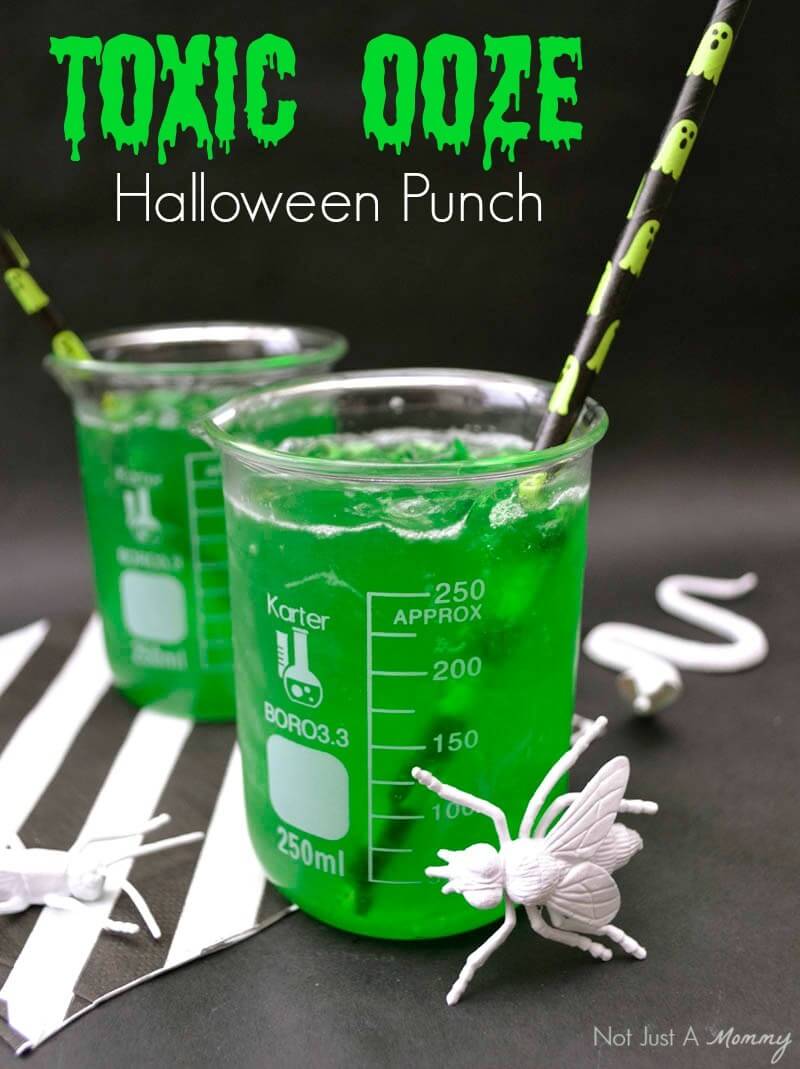 Blend in some seltzer, vodka infused green jello and apple juice to make this toxic ooze Halloween punch. And show off in an unconventional can for maximum effect.
Polyjuice Potion: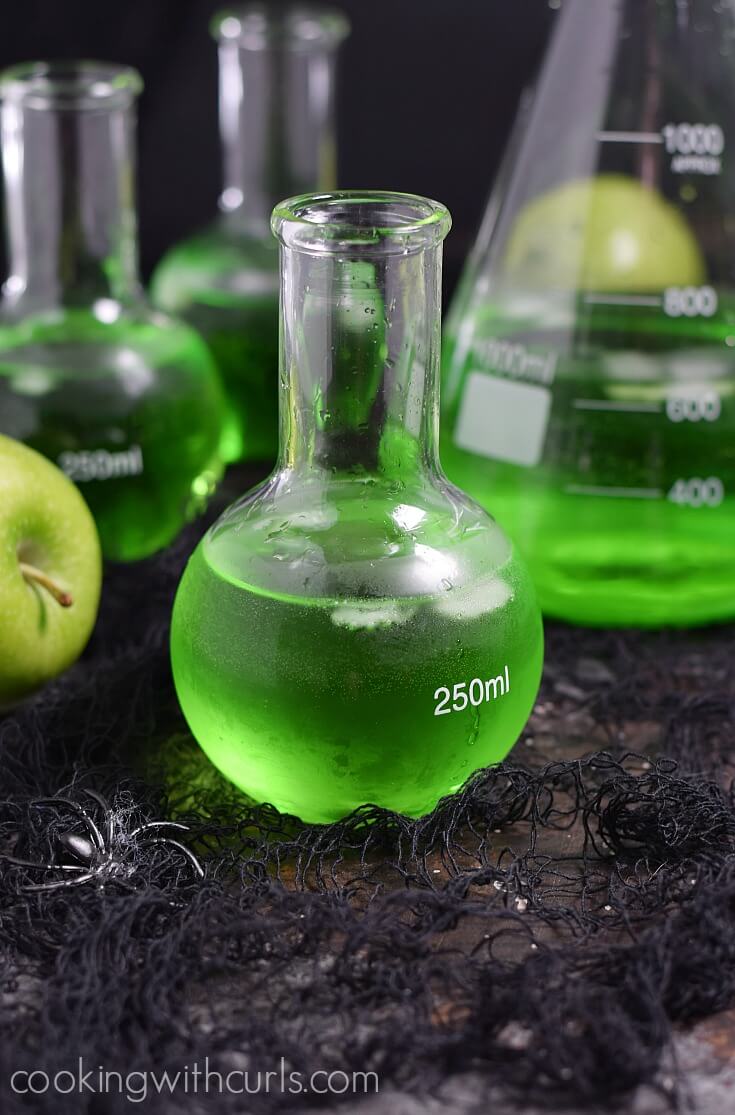 Here's another "Harry Potter" inspired concoction that caught our attention. The concoction is made combining lemon sherbet with lemon-lime soda and vodka.
Vampire Punch: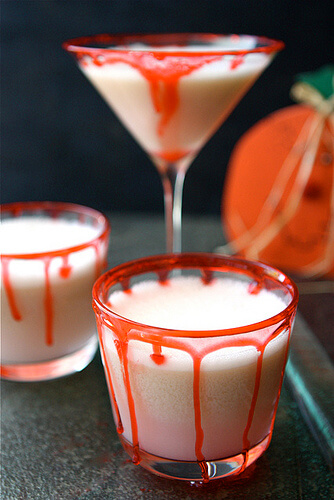 This vampire punch, made using pink grapefruit juice, lime sherbet, club soda and vodka is something that every adult would want to sink their teeth in during Halloween. The dripping blood can be made using corn syrup and red food coloring.
Poisoned Apple Cocktail: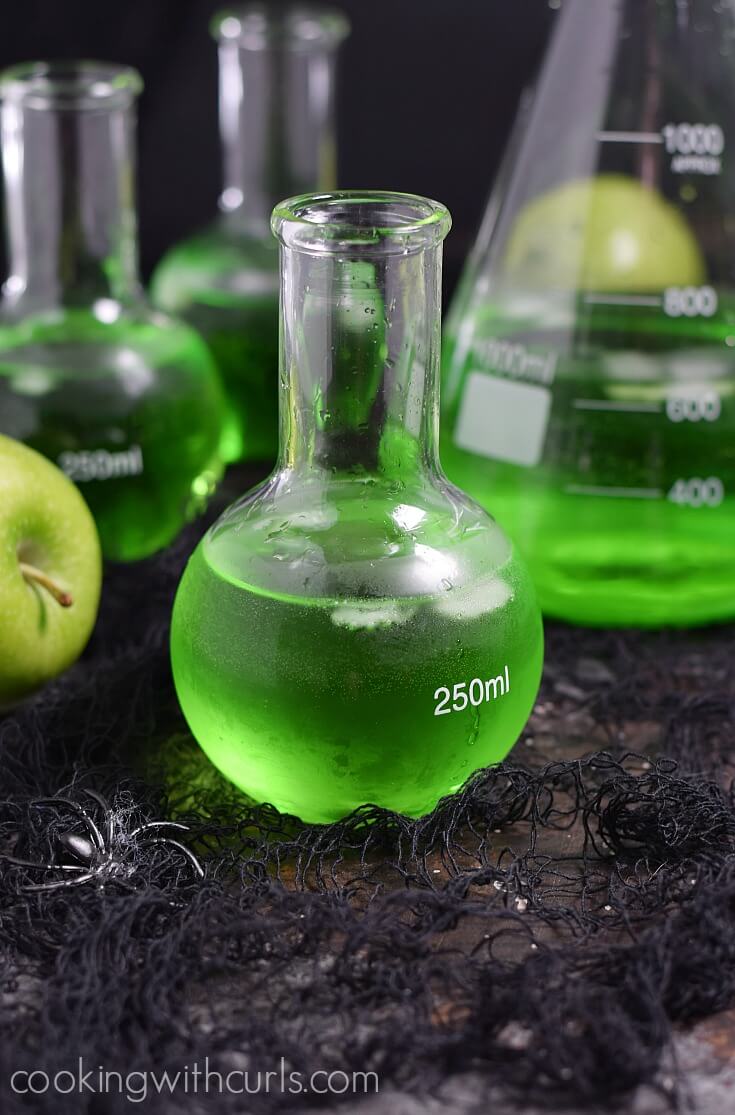 Get into the spirit of Halloween by serving your guests poisoned apple cocktail. And it's in one of the official Halloween colors too.
Liquified Ghost: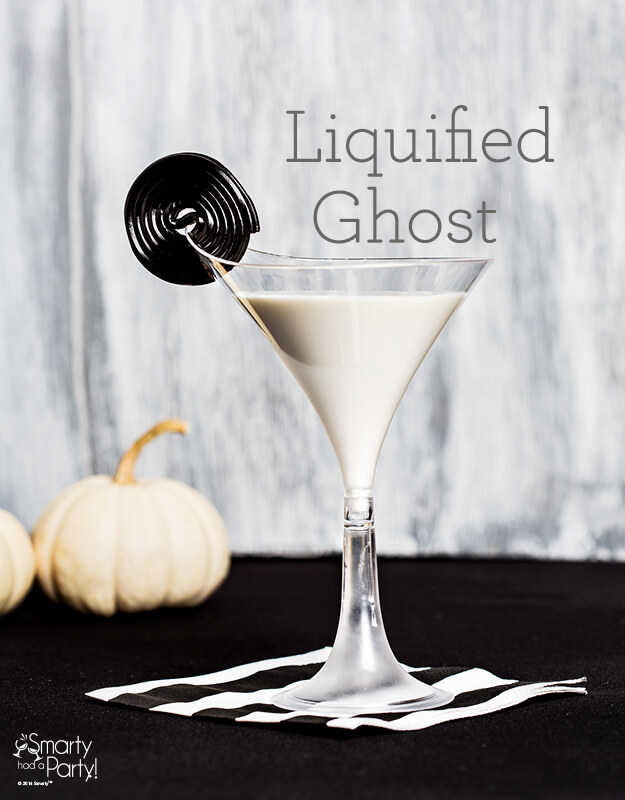 This liquified ghost, made using vanilla simple syrup is just perfect for Halloween.
So why wait? Start gathering ingredients required for making these Halloween drink recipes right away. And please feel free to pin as many as Halloween drink recipes images as you want. And if you have any queries regarding the recipe, let us a comment below.