Are you looking for spooky, funny, yummilicious and epic Halloween recipes for 2017? Then you, my friend, have landed at the right. Below we have rounded up some of the best and epic Halloween recipes for 2017, comprising of appetizers, desserts, tiny treats and even drinks. Take a look!
You May Also Like To Read:
30 Halloween Drink Recipes, Cocktail Recipes
Top 30 Halloween Dessert Recipes
Halloween Decoration Ideas For 2017
30 Most Delicious And Spooky Halloween Recipes For 2017
Halloween Peanut Butter Spider Cookies Recipe: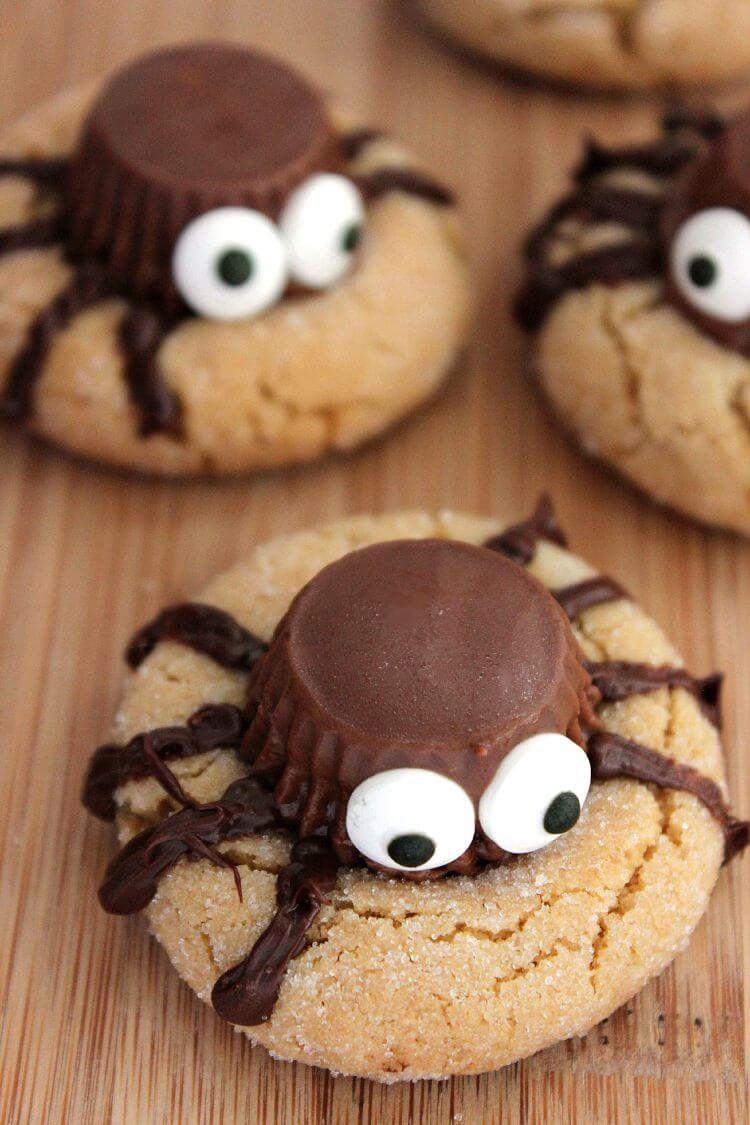 If you're looking for cute, yummy and spooky recipe to make for your kids, try your hands at these peanut butter spider cookies.
Dracula Dentures Cookies: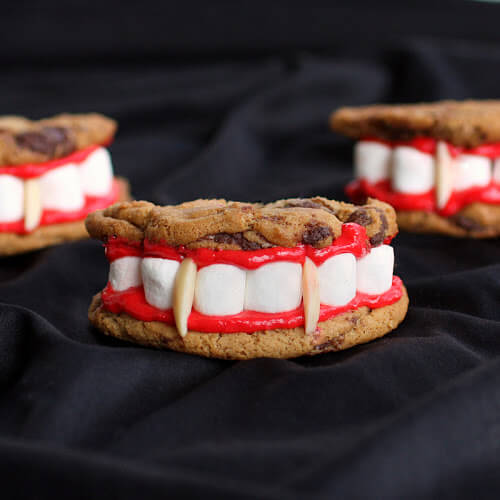 We haven't seen a cookie as lifelike as this one. And as fun as it is to look, it's great to eat as well. Very cleverly made. All you need to do it cut the cookies in half, fill frosting between them and place the marshmallows strategically.
Boo-nilla Ghost Milkshakes: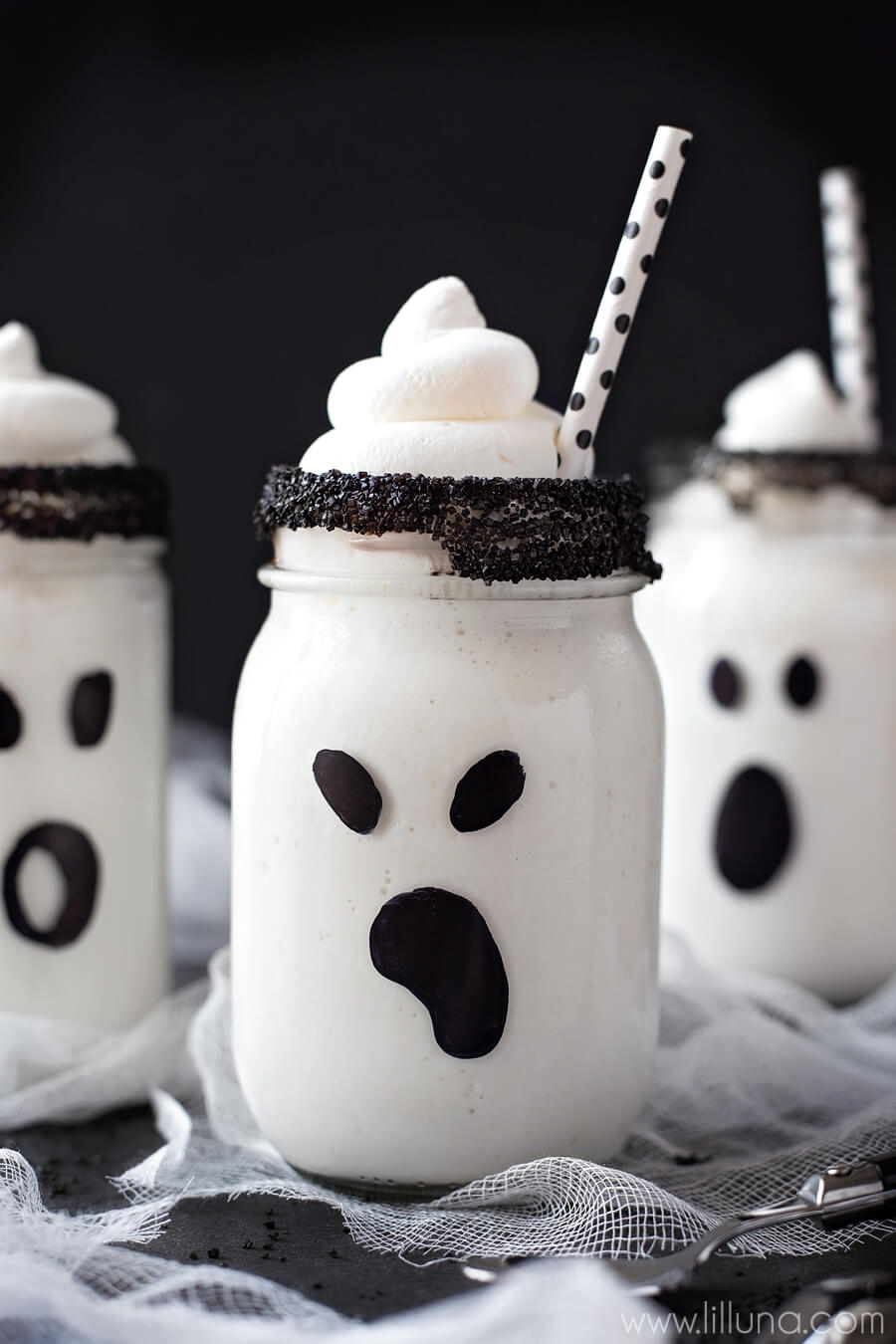 These yummy vanilla treats featuring adorable and cute ghosts are just perfect for Halloween. For an added effect, dip the glass into lemon juice or water and then coat with crushed Oreos. It will look extra cute.
Spiced Apple Mini Skull Lava Cakes: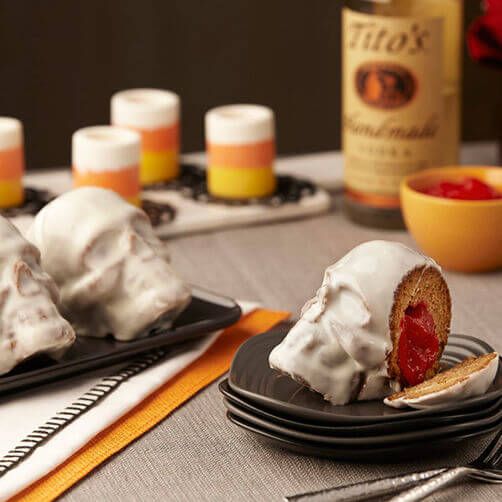 Don't worry. The red thing oozing out isn't blood, but applesauce infused with cinnamon and vodka. The cream cheese coating gives it a lifelike look. Awesome!
Toxic Waste Mac And Cheese: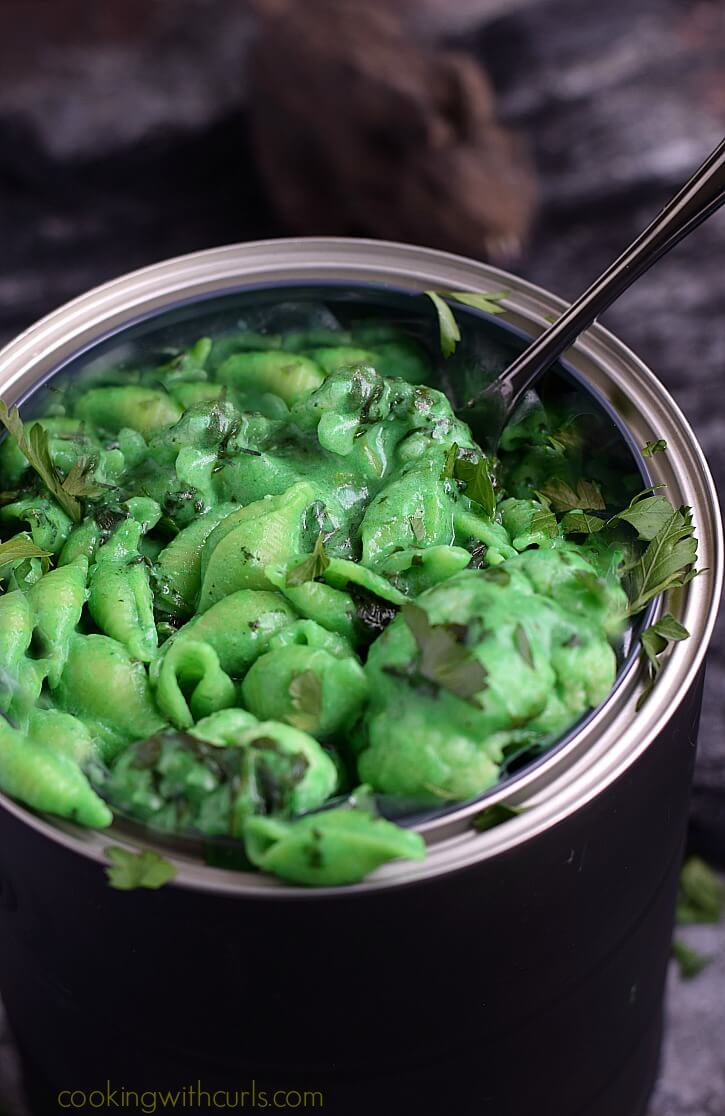 As they say, never judge a book by its cover, we say, never judge a food by its appearance. This mac and cheese may look toxic, but it's actually very healthy and delicious.
Ghosts in the Graveyard Dessert Shooters: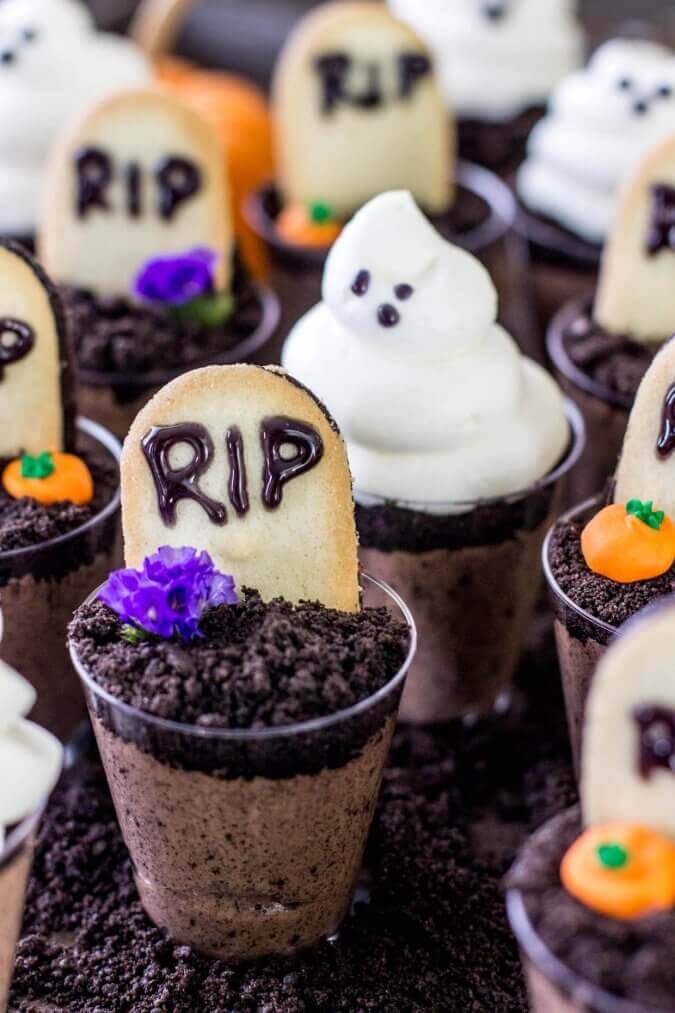 These ghosts in the graveyard dessert cups are made using pudding topped with cookie crumbs. It is then accentuated with marshmallow ghosts and cookie tombstones.
Vampire Hot Chocolate: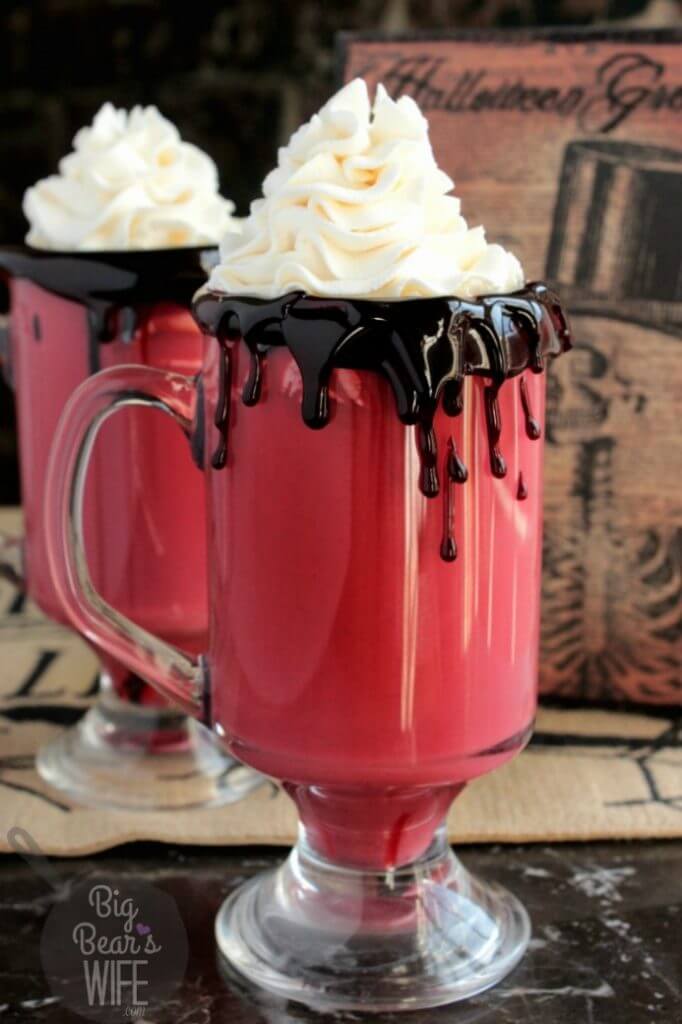 Not just the vampires, but even you can enjoy this hot chocolate. It gets its red color from red gel food coloring and light corn syrup. And the whipping cream is like an icing on the cake.
Halloween Ghost Chocolate Bark: DIY Halloween Candy: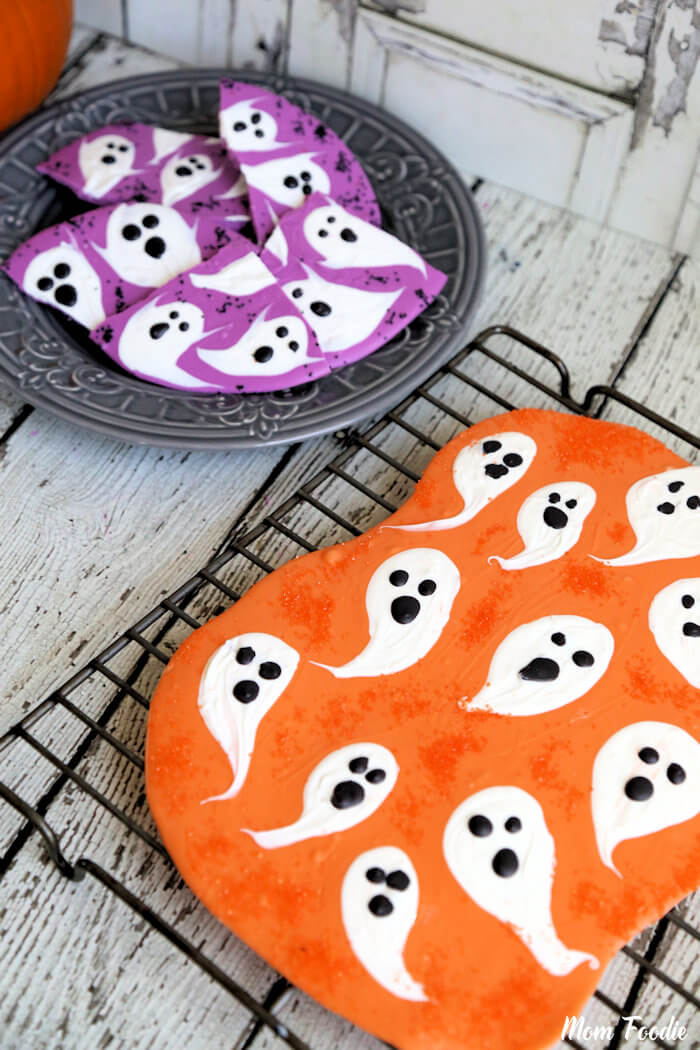 No matter how hard these ghosts try, they can never freak anyone out. We particularly loved the color combination of these bars. It's festive, yet fresh.
Pumpkin Patch Cupcakes: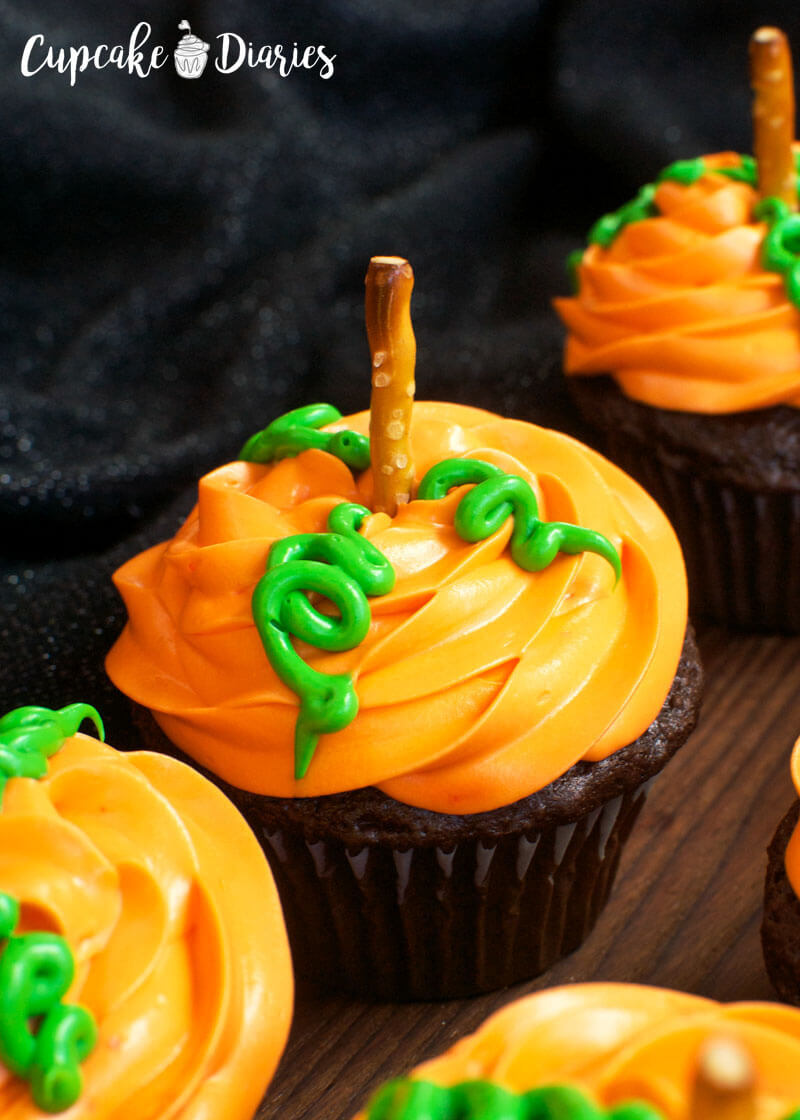 These pumpkin patch cupcakes are frosted meticulously, we must say. And since pumpkins are closely associated with Halloween, why not make these for the holiday itself. Though it can be enjoyed at other times of the year as well.
Mummy Meringue Cookies: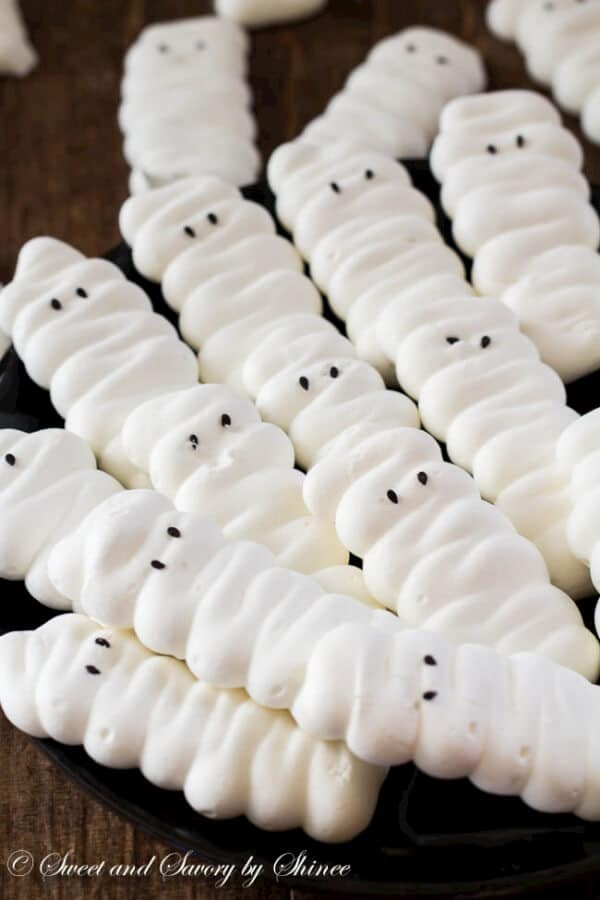 These cute and adorable looking mummy meringue cookies require just four ingredients to come together. It will melt in your mouth before you can even think.
Slow Cooker Halloween Hot Chocolate: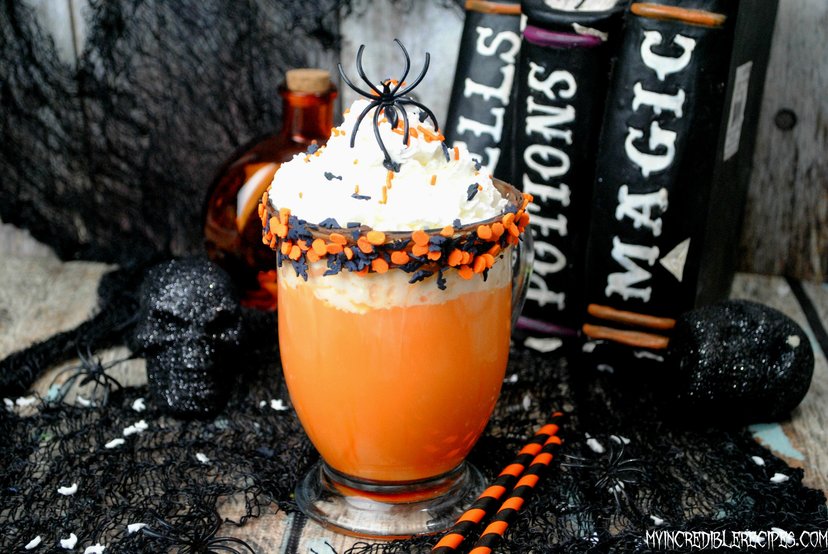 Don't let the spider on top of the hot chocolate turn you off. This drink is absolutely delicious and will please even the most finicky children.
Cauldron Cake Pops: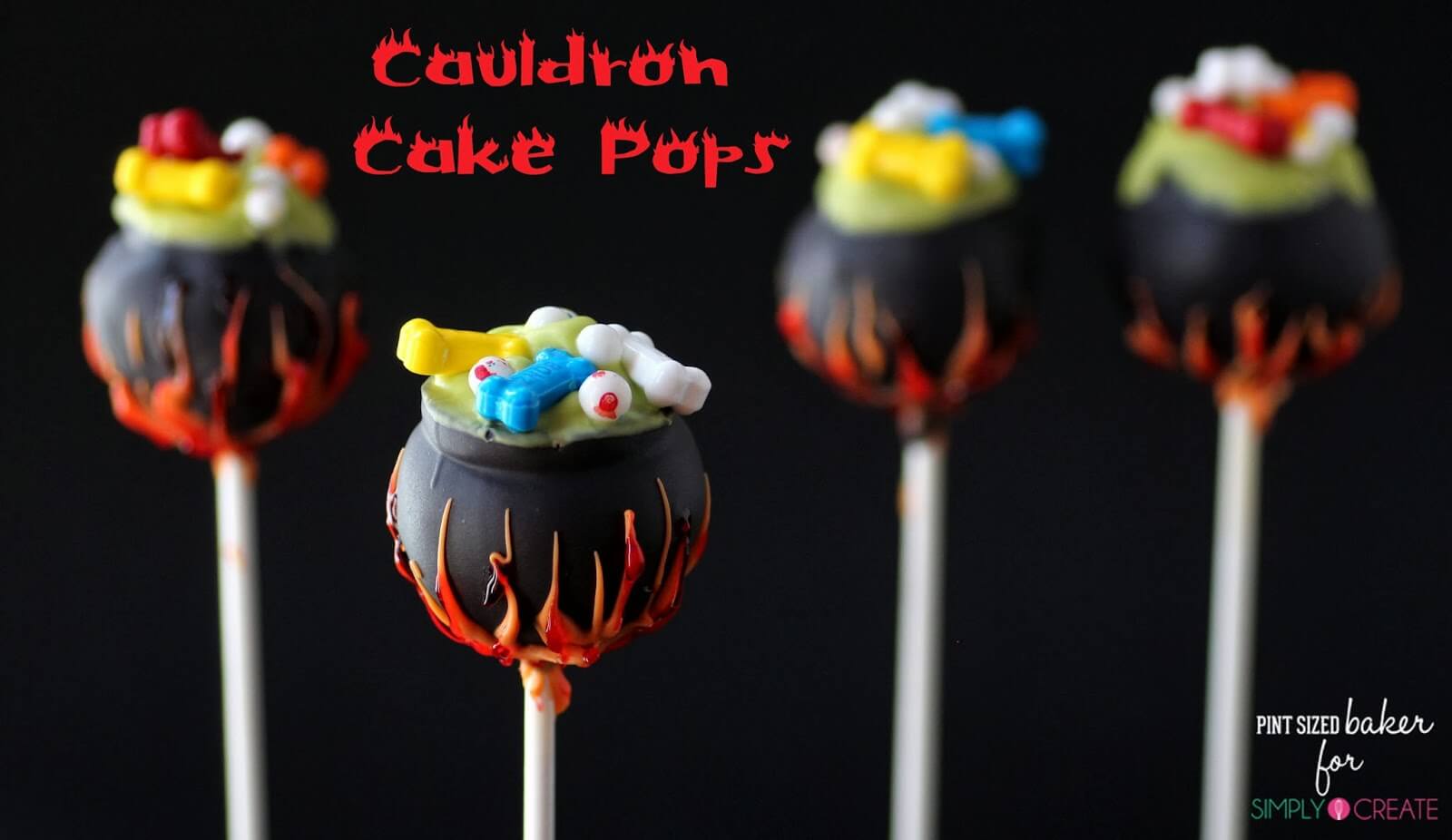 What do you think about these cauldron cake pops? Aren't these amazing? And what's cooking on it? Dog bones and eyes? A scrumptious treat for witches.
Witches' Brew Cupcakes: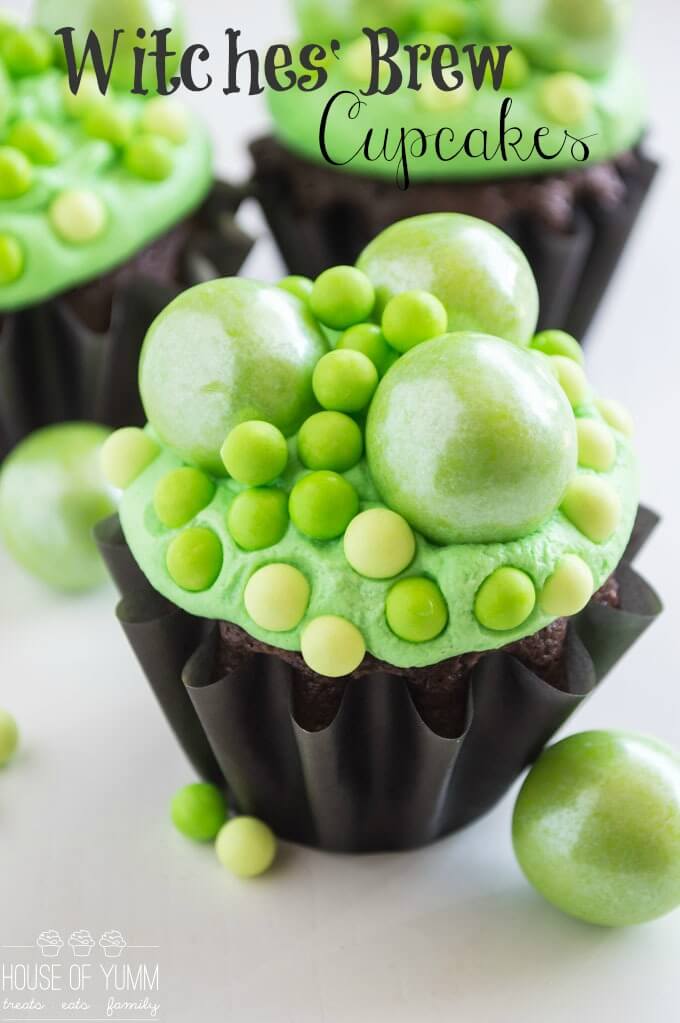 These witch's brew cupcakes with all the frosting and bubbles are expected to cause a bit toil and trouble among children because we know that they will snatch it the moment they see it.
Pumpkin Chocolate Halloween Cake: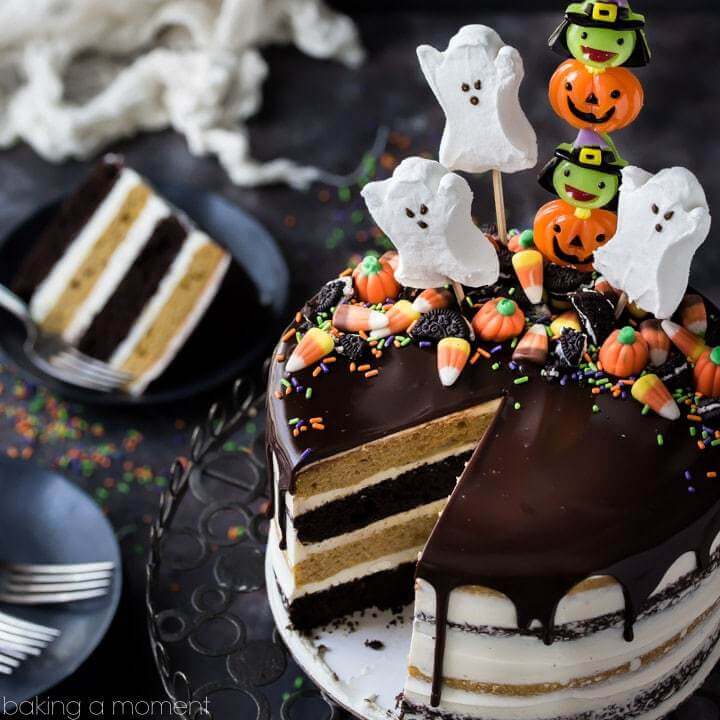 More than the cake, we love its garnishing. The candies will definitely be easy to source. You just have the make the sumptuous cake and cute marshmallow ghosts.
Cheesy Halloween Breadstick Bones: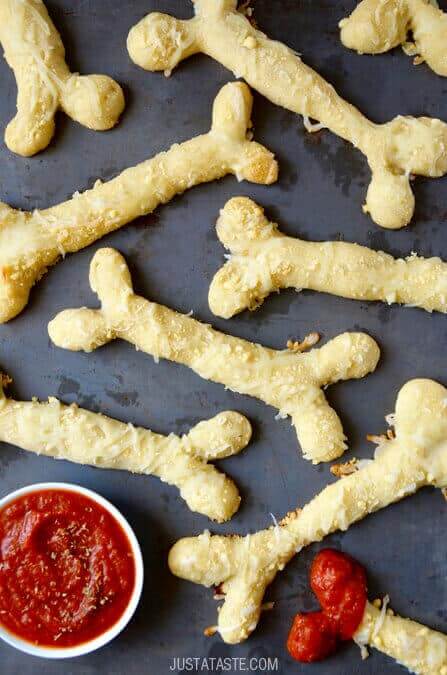 Not just the dogs, even humans can relish these bones. Because these are made of breads. These cheesy sticks will taste best with marinara sauce.
Chocolate Covered Strawberry Ghosts: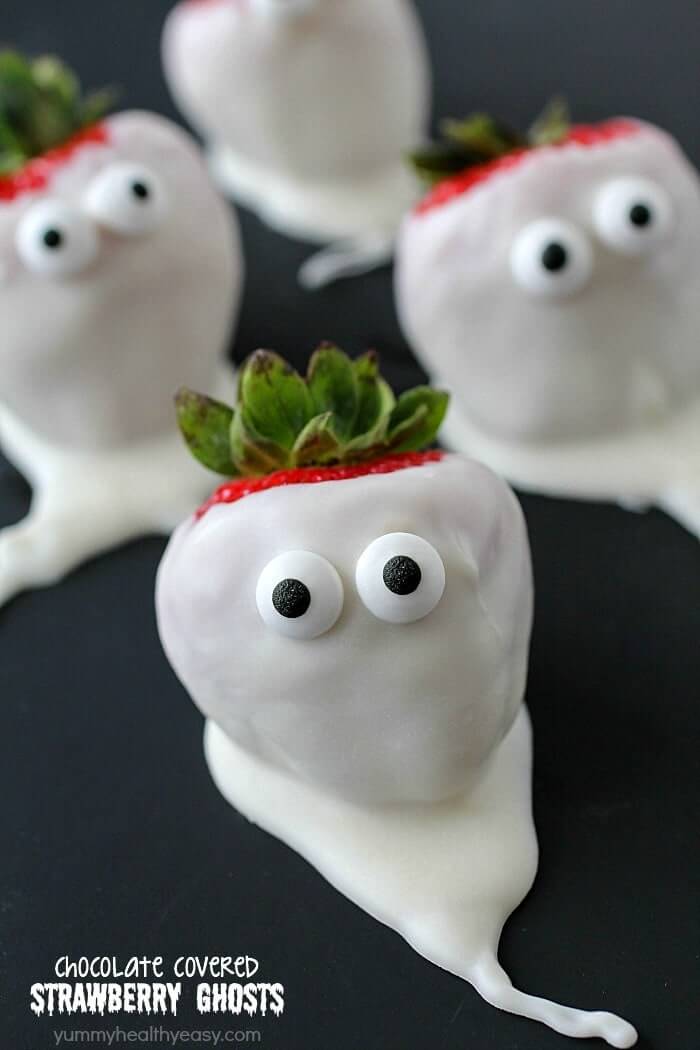 These chocolate covered strawberry ghosts are beyond beautiful and fancy. You can serve them as snacks or desserts. Either way, they'll be a hit.
Bloody Good Cheesecake: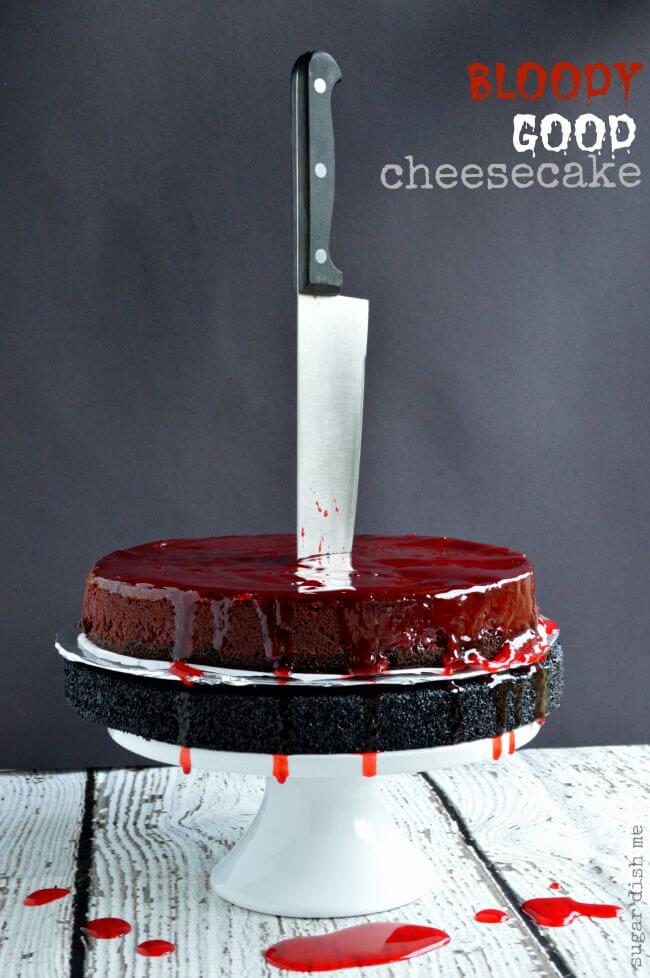 This one has to be the spookiest Halloween cake ever. It's basically red velvet cheesecake baked on a chocolate crust and topped with red gel frosting. Don't forget to chill it.
Chicken Boo-dle Soup: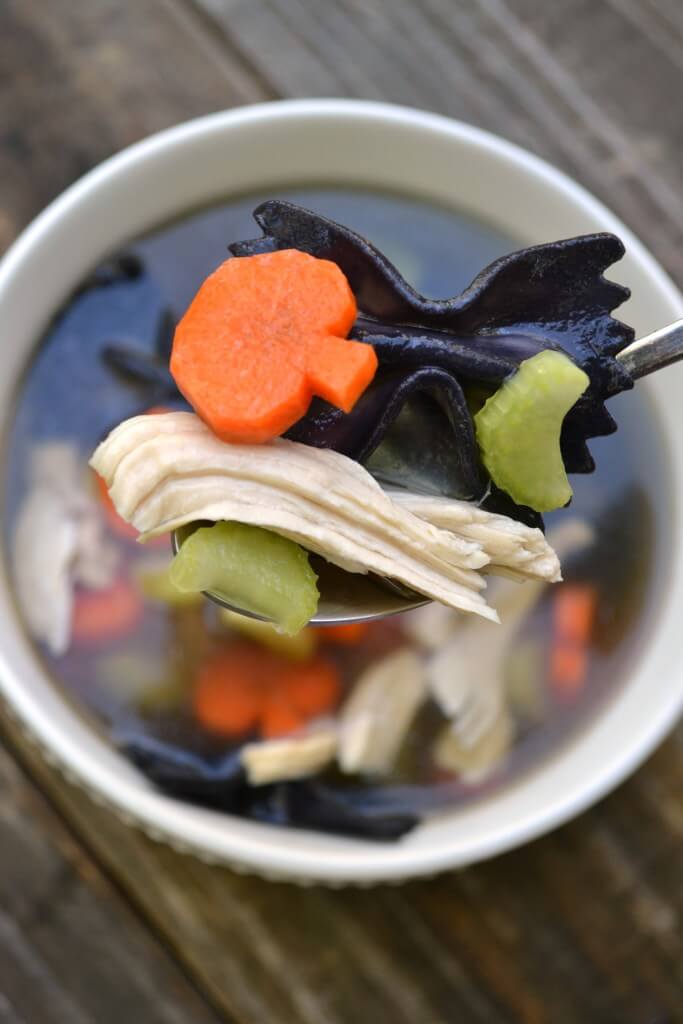 If you want to include a healthy and wholesome recipe in your Halloween menu, include this delicious Chicken Boo-dle soup.
Werewolf Kibble: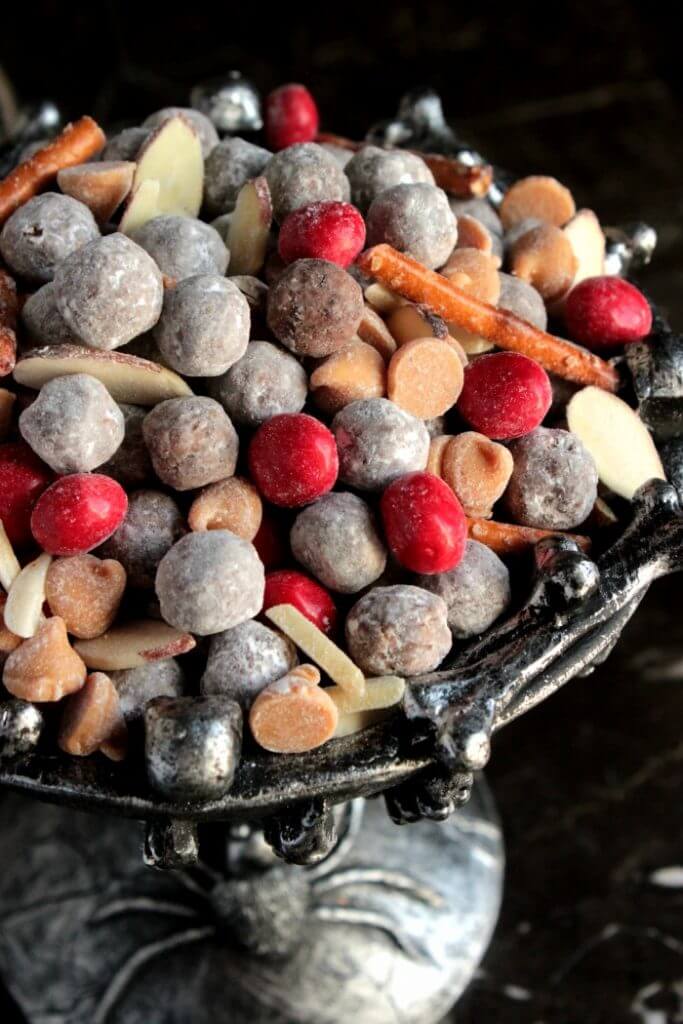 We've included a recipe for the little werewolves in your house too. They will howl with delight as they nibble on these.
Mini Bat Candy Bites: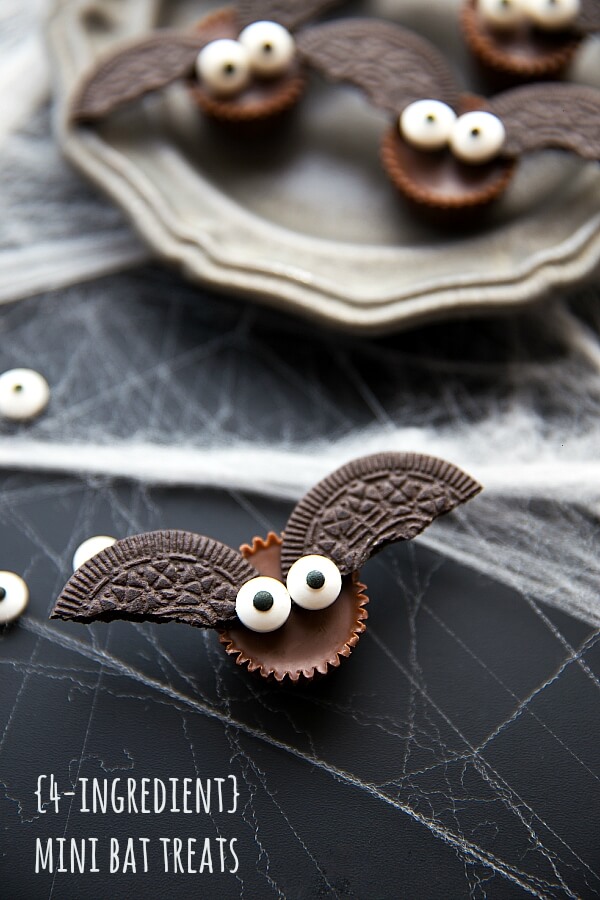 These bat bites look so pretty that it would be hard to believe they are made using just four ingredients. Even the assembling takes just a few minutes.
Halloween Cream Cheese Swirl Brownies: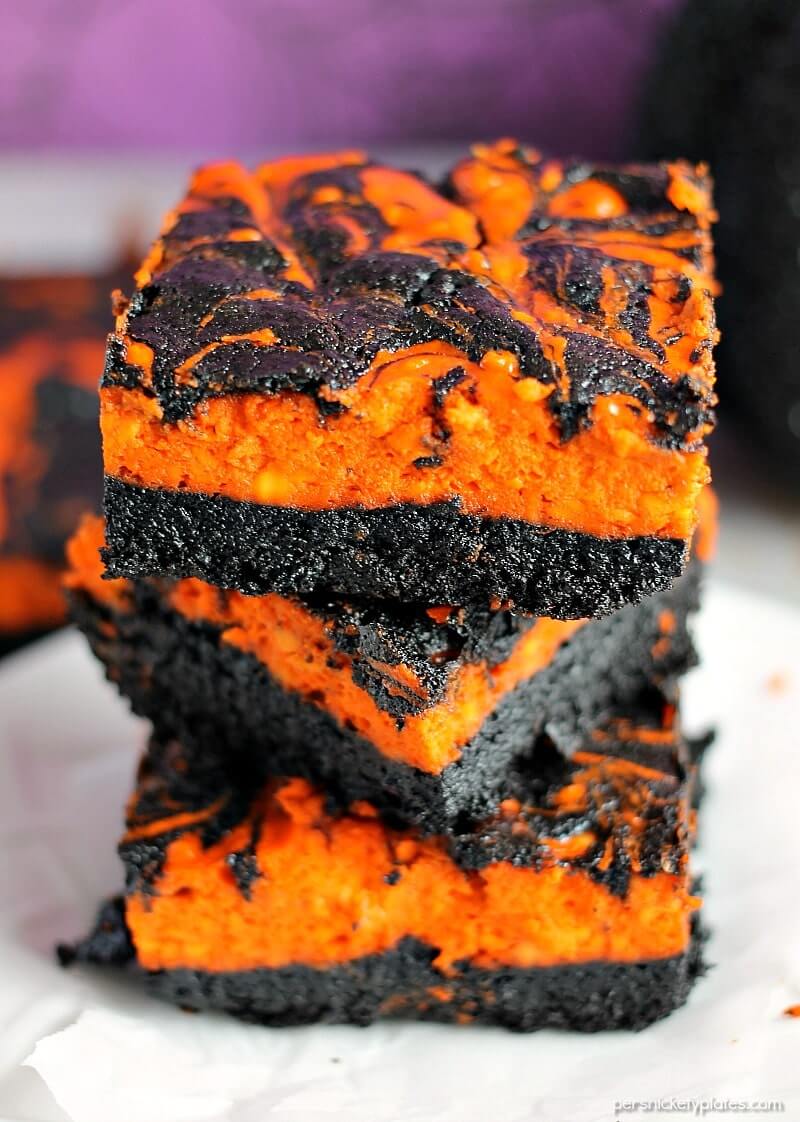 This Halloween cream cheese brownie has a layer of rich and dark chocolate topped with a layer of orange cheesecake. The swirling is giving it a spooky look. We're sure it will taste amazing.
Marshmallow Web Cupcake Topper: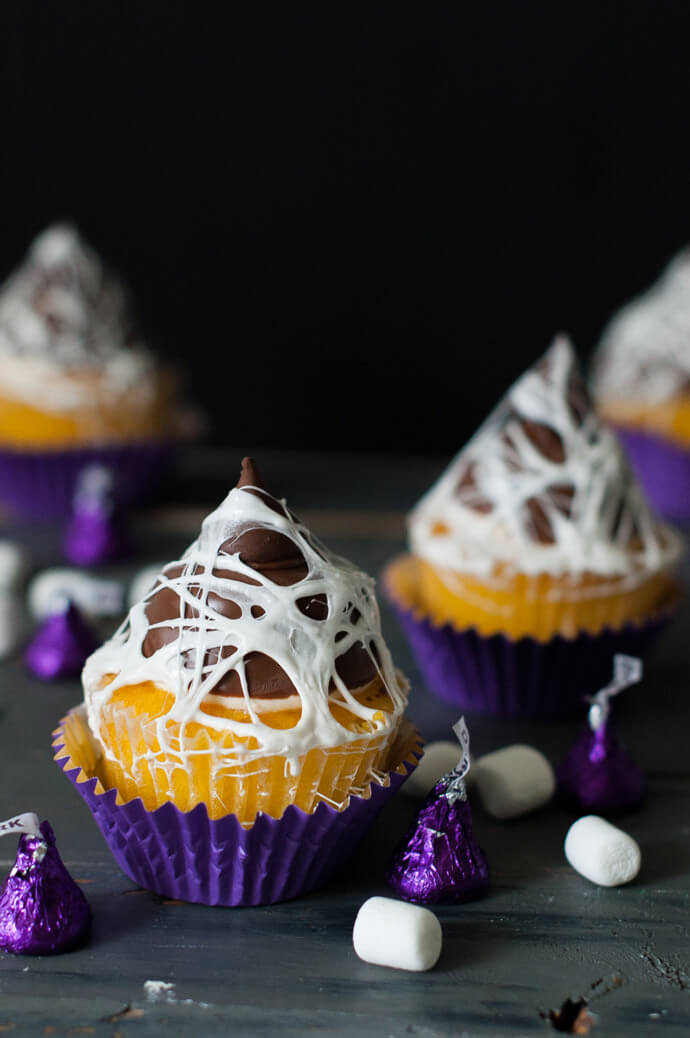 This recipe will definitely come handy for creating a special or rather spooky effect on your cupcake. This web is made by melting marshmallows and stretching the mixture over the cupcake.
Rice Krispy Treat Brains: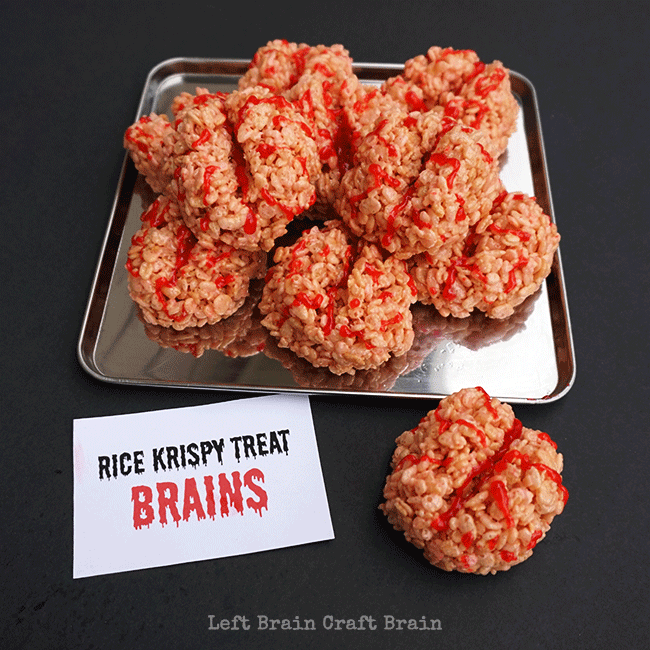 These rice krispy treat brains are both creepy and delicious. The kids will initially feel a bit apprehensive eating them, but once they get started, you won't be able to stop them.
SOURCE
Halloween Marshmallow Pops: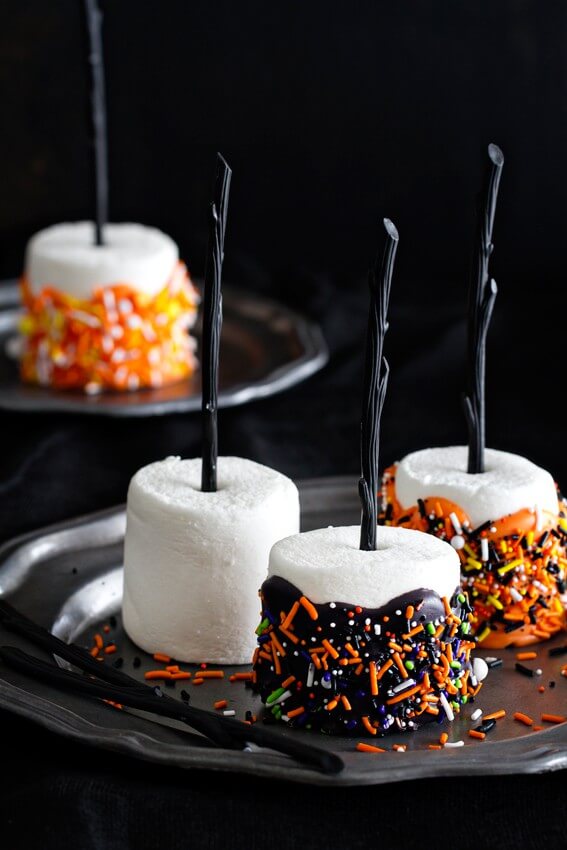 These marshmallow pops are sure to go fast or even first. And they are surprisingly easy to make. Preliminary preparations could take some time.
Cauldron Dip: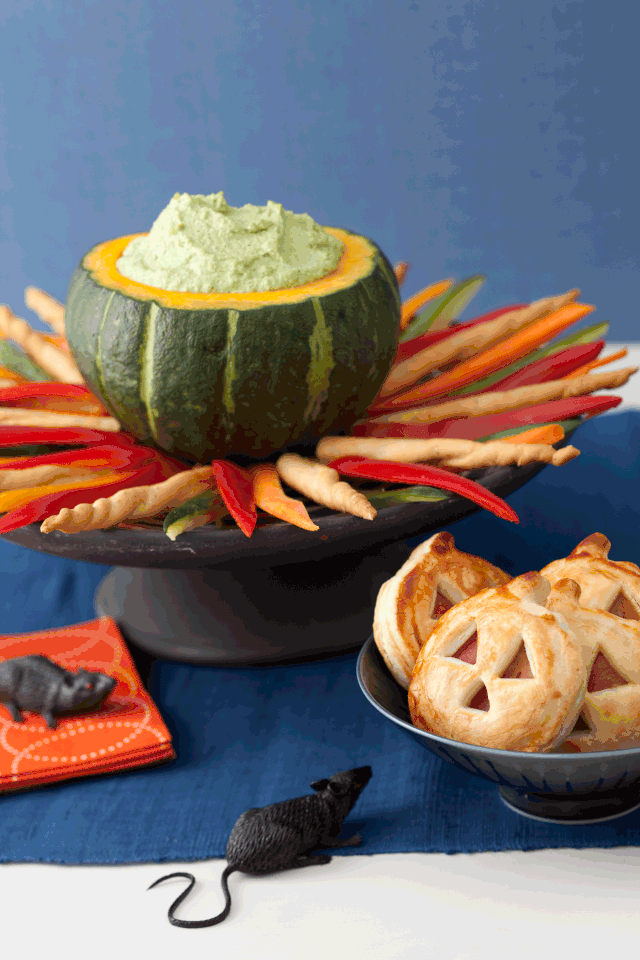 Halloween parties are incomplete without a dip, especially a green dip. The one featured here is made using low fat ricotta cheese and edamame.
Halloween Deviled Eggs: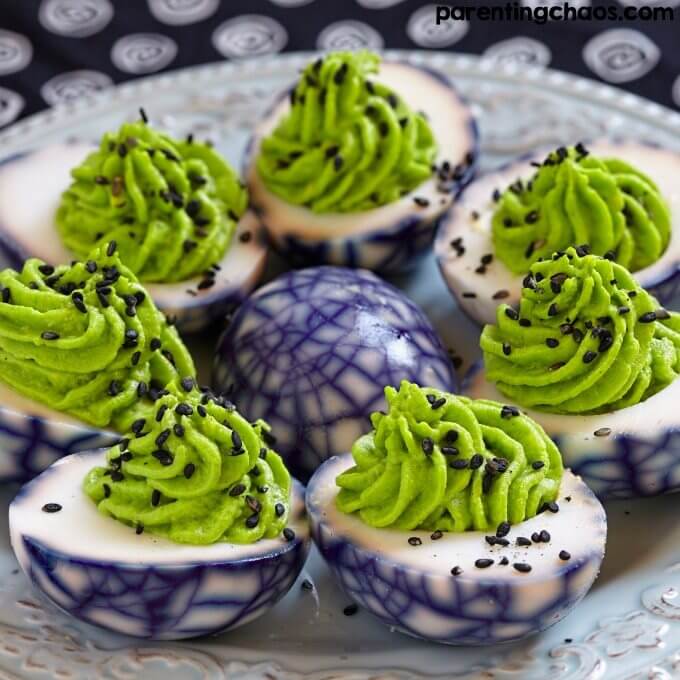 One of the best Halloween recipes in our opinion. Kids will surely go crazy about these Halloween deviled eggs.
Candy Corn Marshmallow Pops: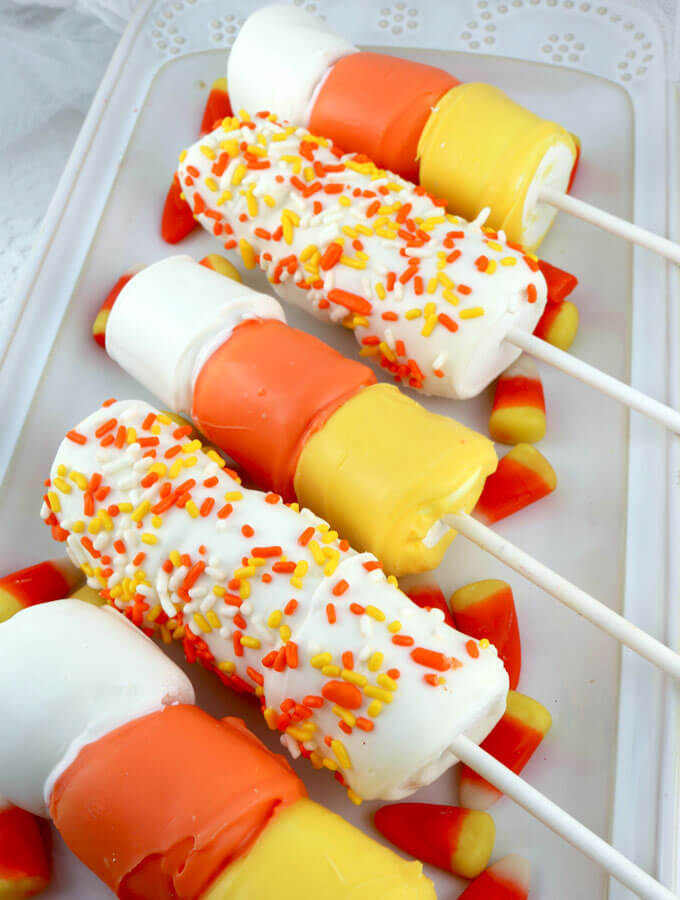 Monster Munch Popcorn Snack Mix: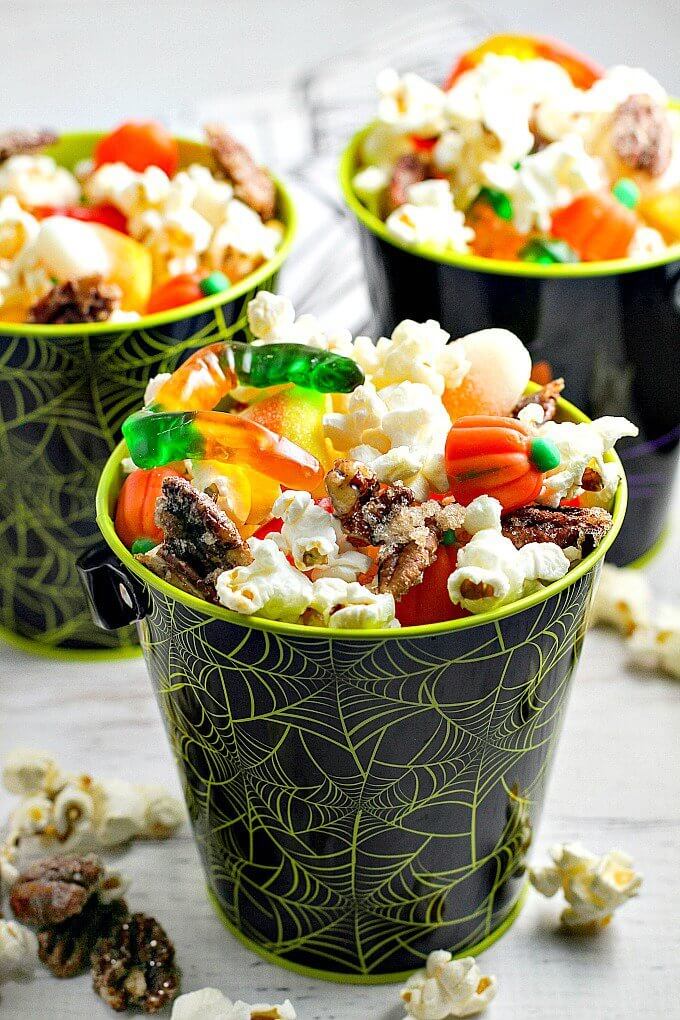 Here's another crowd pleasing dish for you. Hand over this popcorn mix to your child to nibble as you sort the dinner. It will keep them full for a while.
Jack O Lantern Chips And Dip: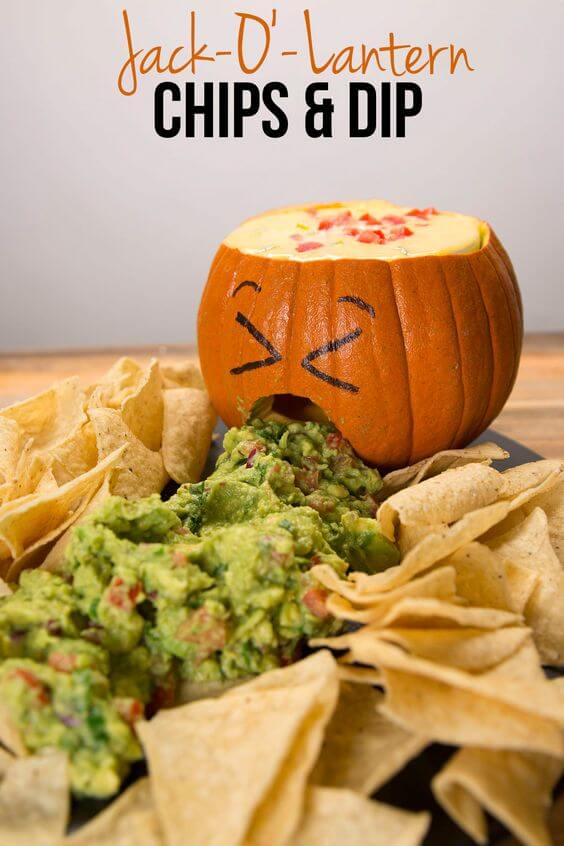 Facebook page Tasty never surprises us with their amazing recipes, and this one is no different.
Meringue Bone Palace Halloween Cake: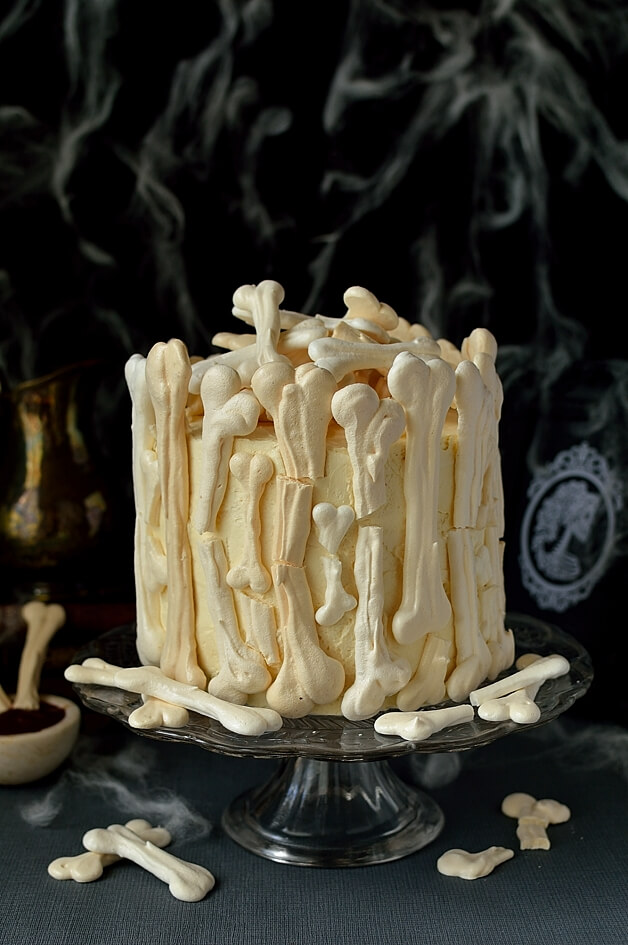 This one's really different. In fact, it's one of the most different cakes we've seen in a while. Hats off to the blogger for this amazing work.
These Halloween recipes will surely help you create the best party menu. Trust us, no leftovers guaranteed. What's your favorite Halloween recipes? Which of these Halloween recipes are you planning to make for the holiday? Let us know by commenting below.