So you and your friends have decided to crash the Halloween party as a group? Sounds like an excellent idea. But before that, you need to decide on your costume! If you want to make maximum impact on the Halloween party, dress up as a group. Because you won't get any other excuse to dress up in the wackiest and badass way other than Halloween. Below we've rounded up some of the coolest Halloween group costume ideas. Take a look and pick your favorite.
You May Also Like To Read:
30 Crazy Halloween Group Costume Ideas
My Little Pony: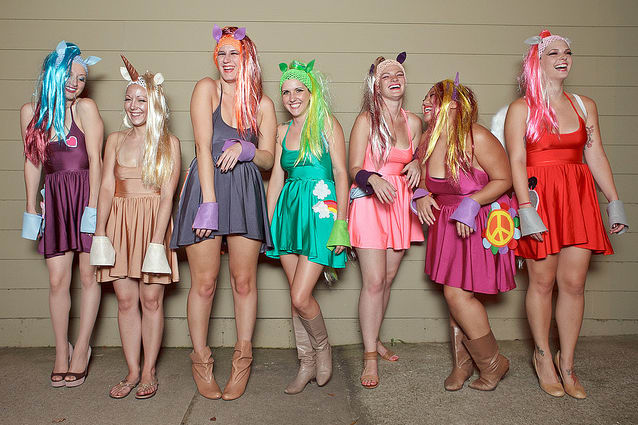 This one's both hilarious and cute at the same time. And we believe it will be a major hit, considering "My Little Pony, Friendship is Magic" movie is coming this September.
Characters From Daria: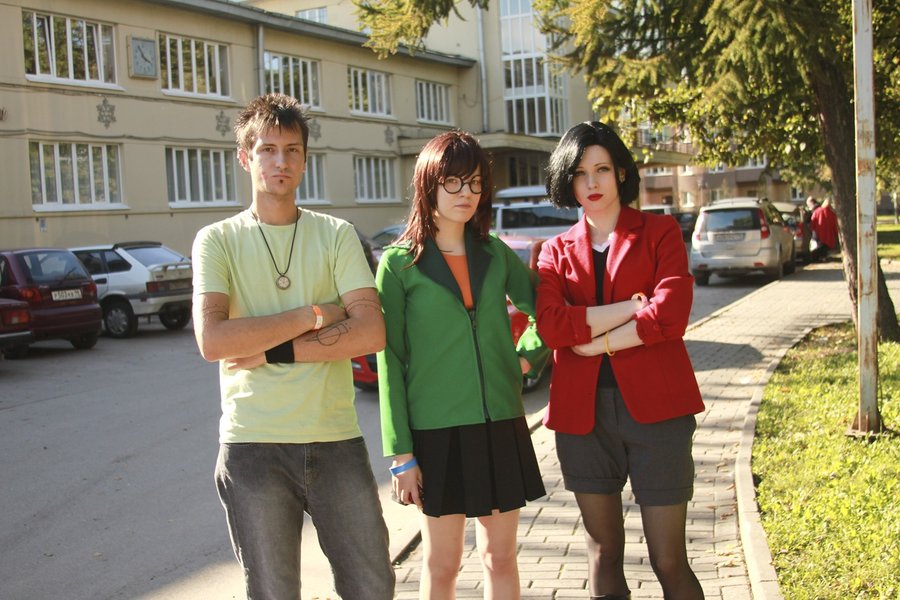 Looks familiar, right? Yes, these people have dressed up as characters from "Daria", an American animated television series centering around a misanthropic teen.
Chefs And Lobster: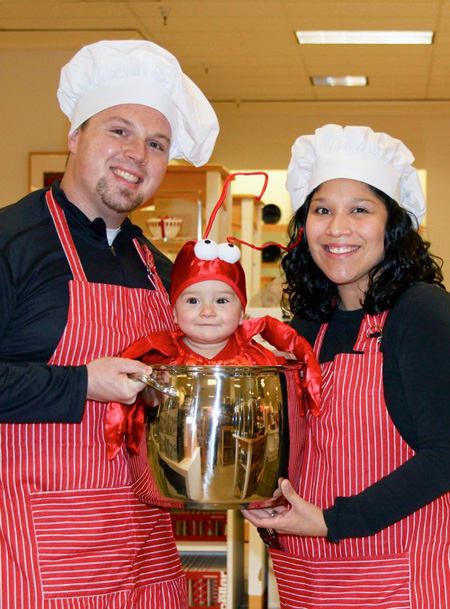 This one's too adorable for words, especially the little lobster. It isn't technically a group costume. It's more of a family costume. But whatever it is, we're sold.
Ghost Busters: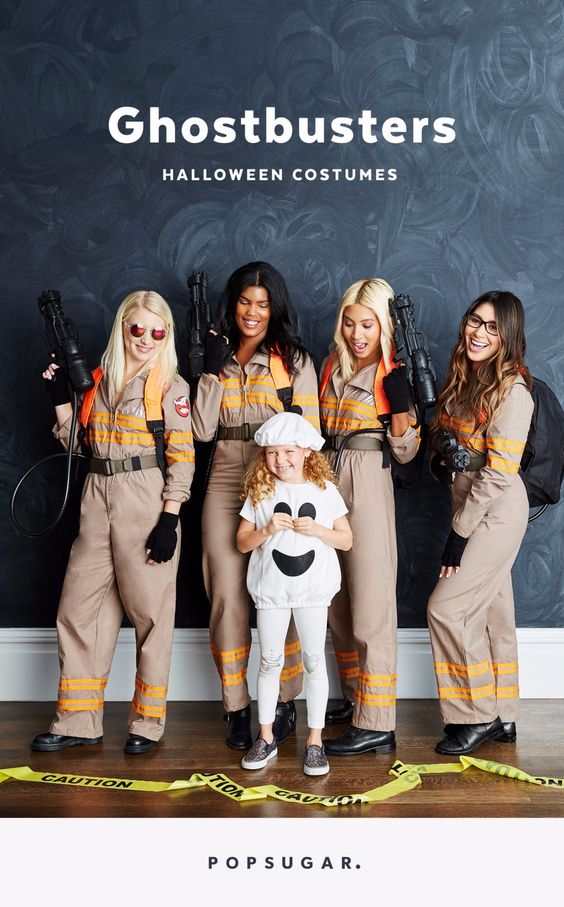 This squad is all set to get hold of the ghost let loose on Halloween. How many, do you think, they can catch?
Sports Trophies: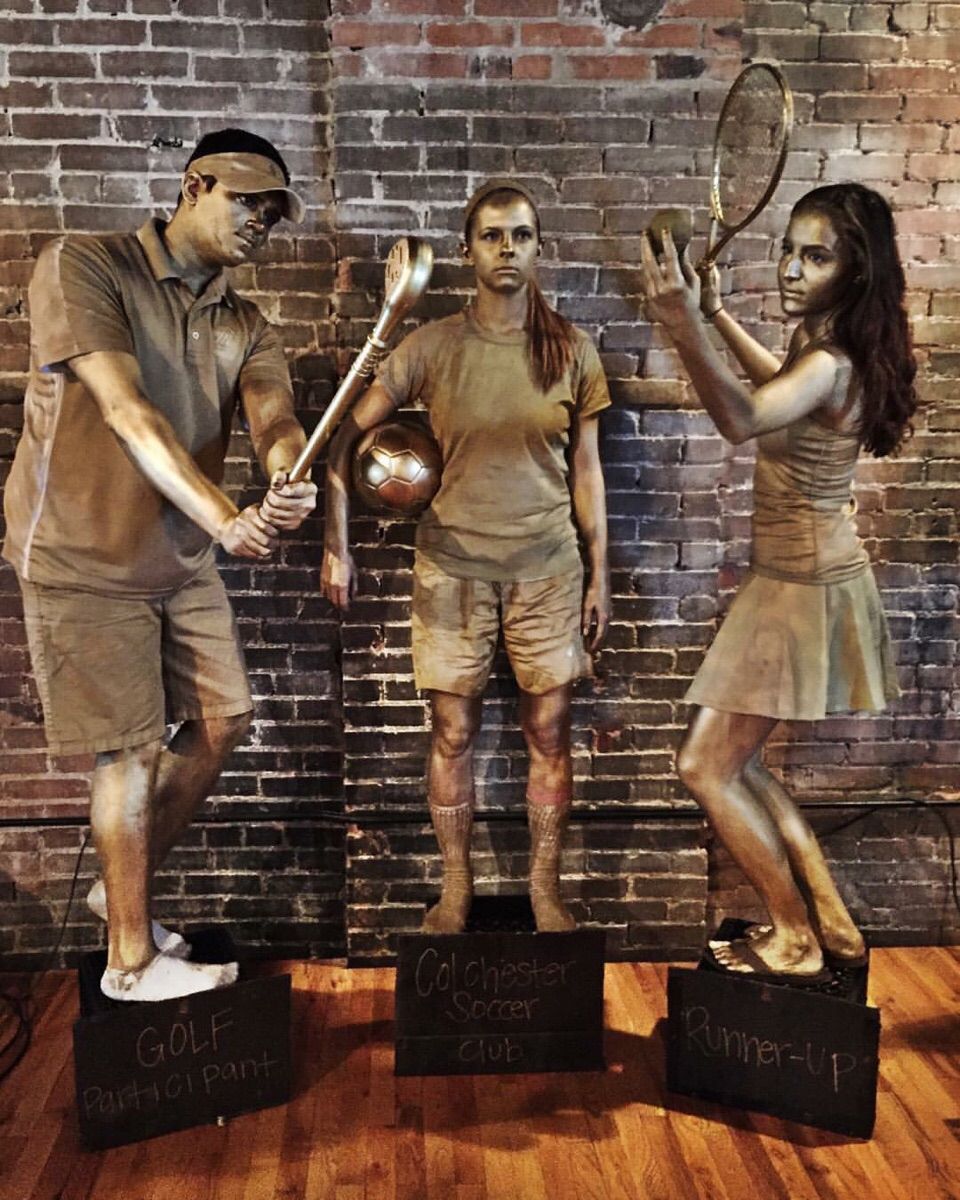 This one's beyond cool and unconventional. The only thing I'm wondering is that for how long can they stay in the same position? And if they move, won't it defeat the purpose?
Minions: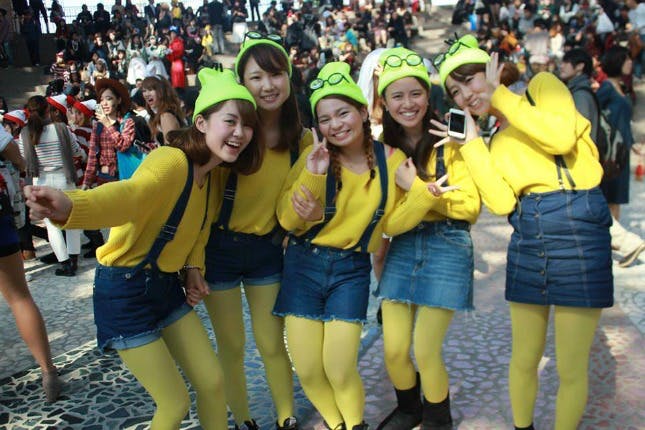 This is, by far the most popular Halloween group costume idea. And going by the looks for it, the trend isn't fading anytime soon, at least for this year. And how can it be? After all, Despicable Me 3 released this year.
Binders Full of Women: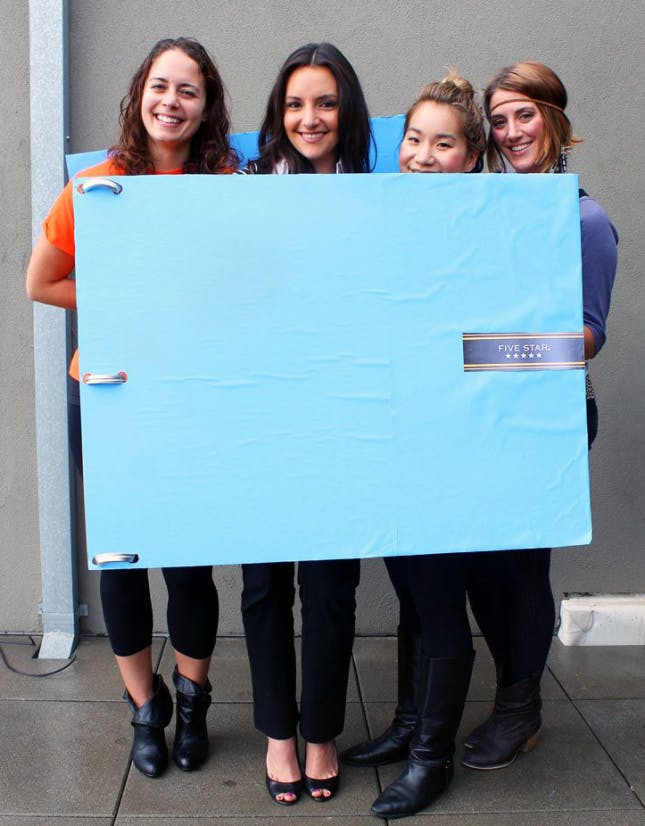 We're sure you must have heard the quote, "Binders Full of Women" and it's definitely worth making fun of this Halloween. It's definitely an out of the box idea.
Disney Princess: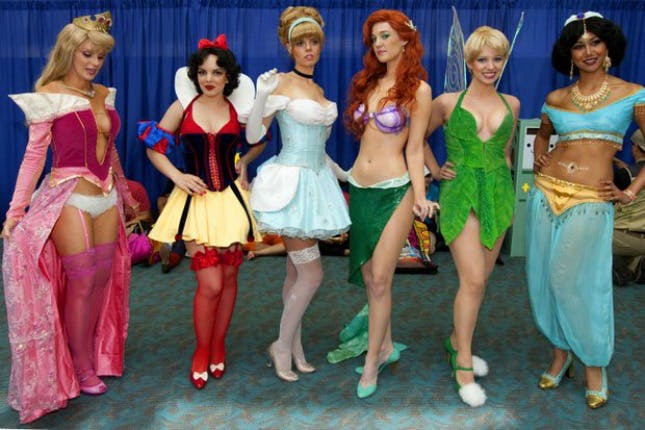 If you're looking for a perfect combination of sexy and sweet, dress up as the Disney's princesses for the upcoming Halloween party. Just remember to be naughty, as and when required.
The Frozen Cast: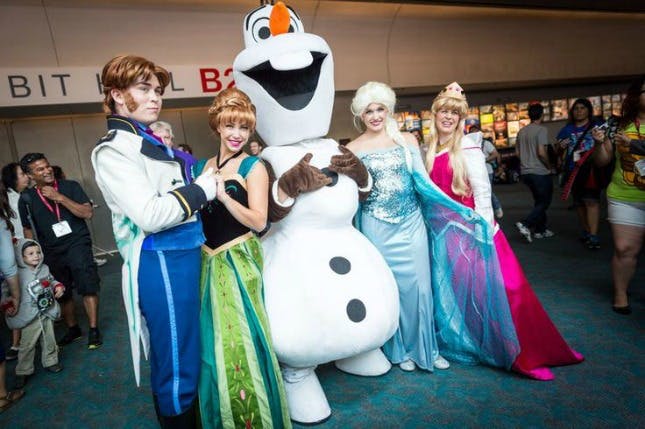 If you're still unable to let go of Frozen, go for this idea. Am I the only one who's bothered by the fact that Ana is with the wicked Earl than Kristoff? But Olaf is making pretty well for it. Just one suggestion, avoid funny hair wigs.
Mario's Family: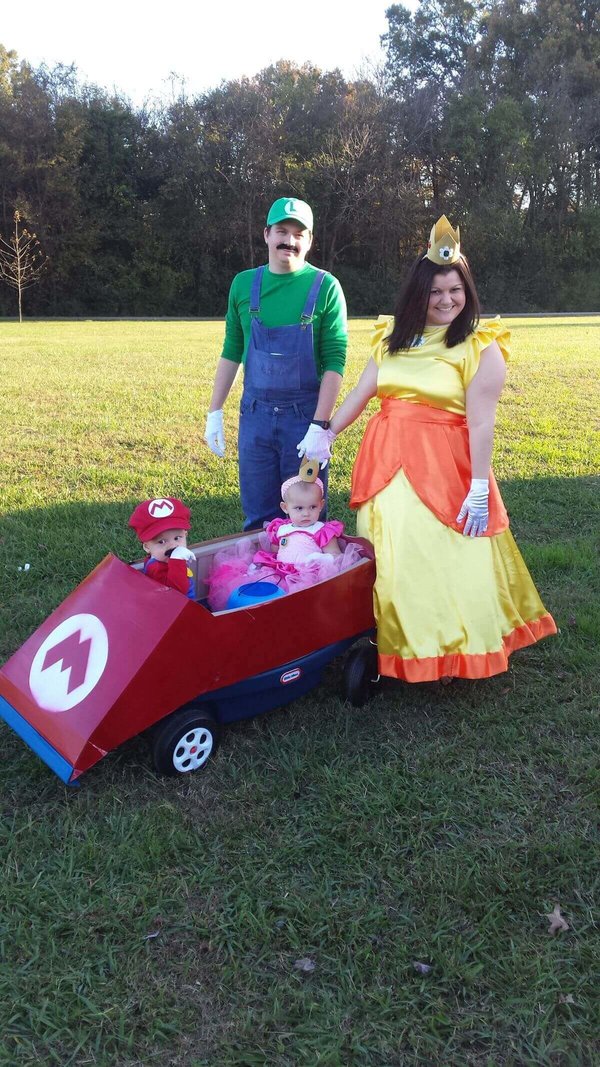 It seems like Mario has finally found Peach and they have two adorable kids now. The boy is ready to walk in the steps of his father. Cute, isn't it?
Social Butterflies: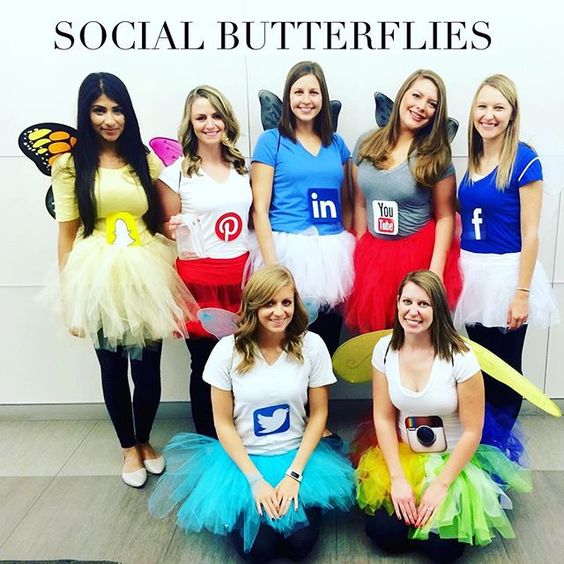 Can it get any more literal? We think, no! All the girls featured here are decked up as social media butterflies.
Scooby Doo Gang: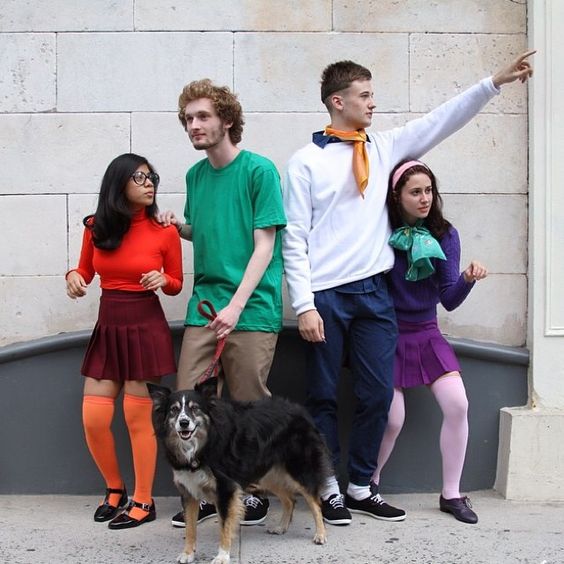 Everything is absolutely spot on in this idea. But we just wish the breed of the dog was same as shown in the television show.
Alvin And The Chipmunks: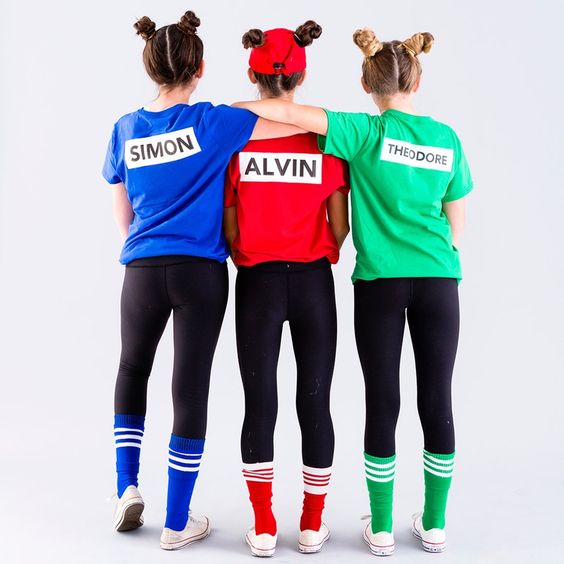 This costume is simply perfect for tweens. It's cute, age appropriate and fulfills the squad goals to a great extent.
M&M: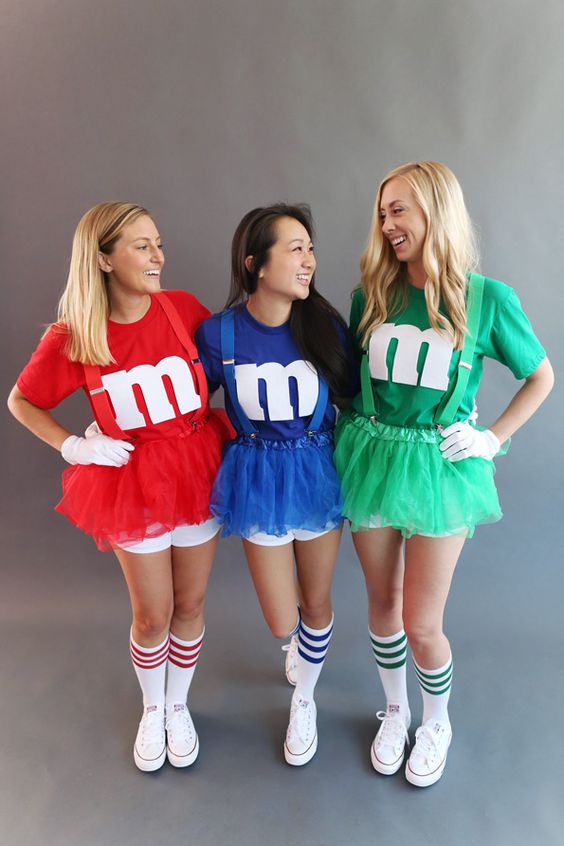 This one's just perfect for a group of three people. Just ask the girls to pick their favorite M&M color and get started with the assembling. Instead of buying new tees, reuse the old one.
Recess Gang: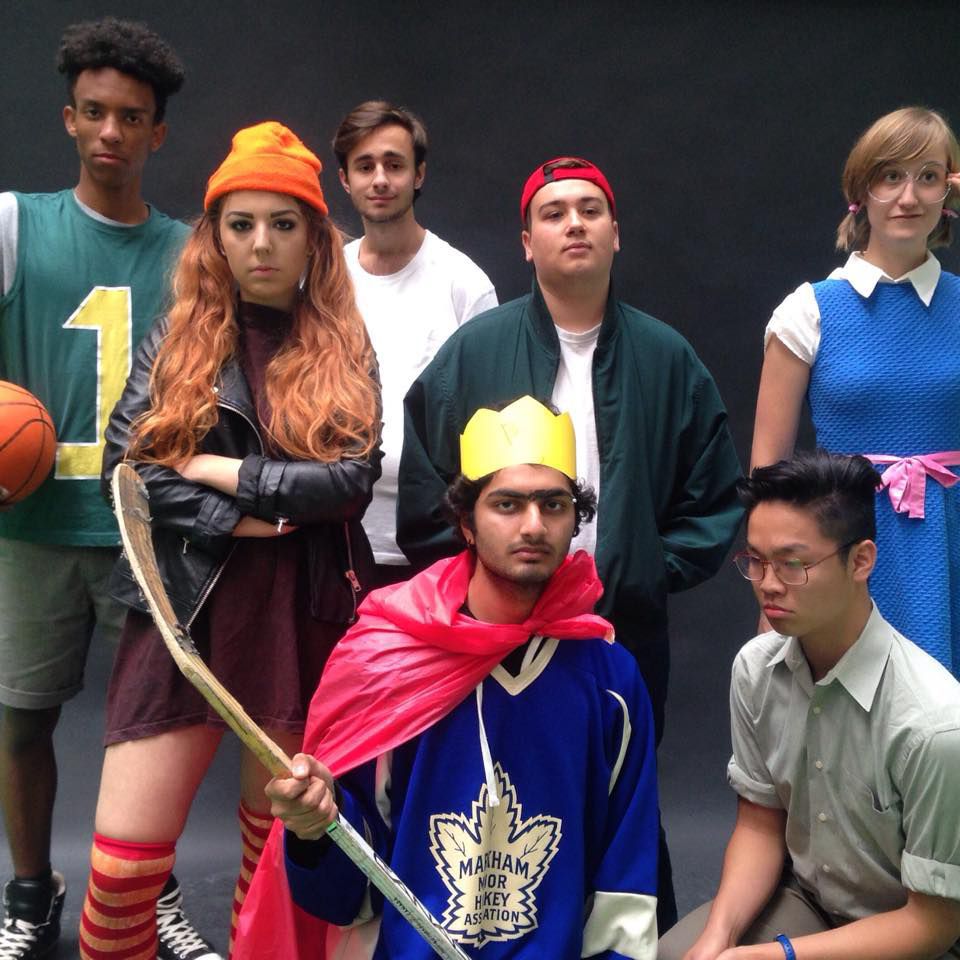 Nostalgia has hit us hard with this Halloween group costume idea. And we must say, this one has 'cool' written all over it. 90s kids, especially, should go for this idea.
Winnie The Pooh: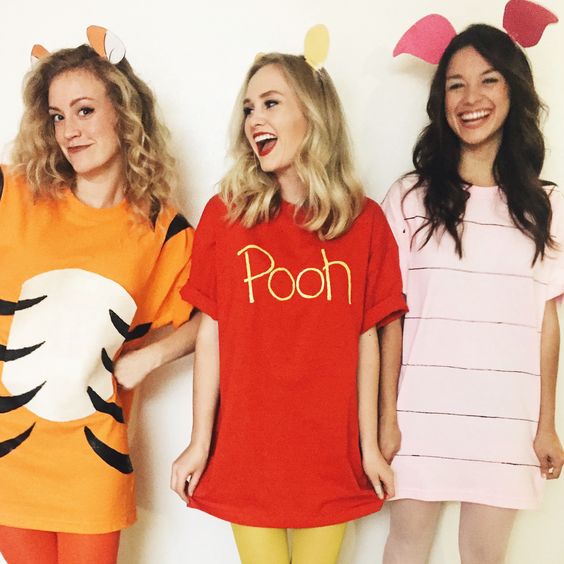 You don't always have to dress yourself up in the animal costume to depict an animal. Just a few elements like just the ears can also work, as seen in the picture, where the girls are dressed up as Pooh, Tigger and Piglet.
Dorothy And Gang: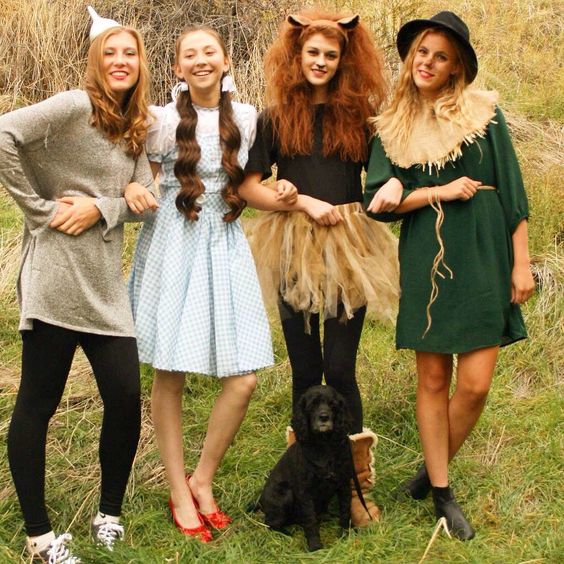 That's the gorgeous Tin Man ever. But when you're dressing up as tin-man, you should never forget the heart. The rest of it is near about perfect.
Mean Girls: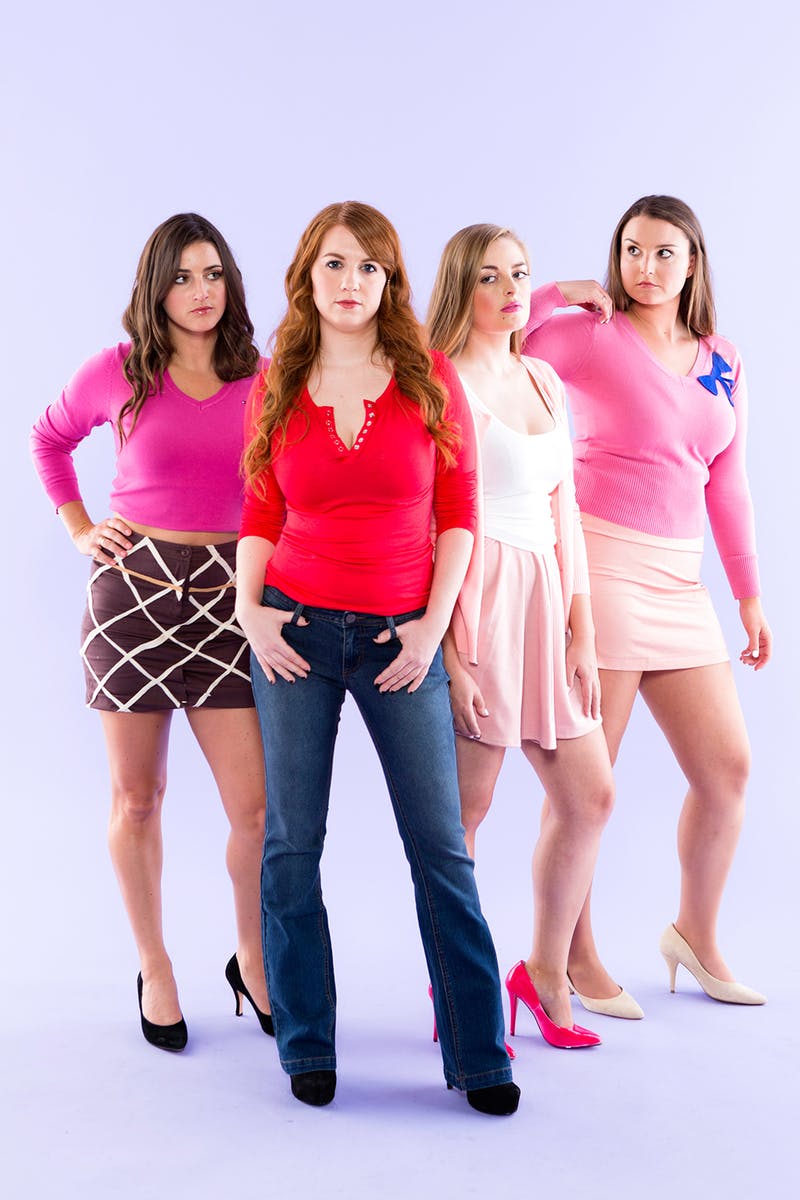 Be a bit 'mean' this Halloween by dressing up your squad as the leads from "Mean Girls". Just remember, wearing pink is very important for this group costume and so is having a red head.
Breakfast Club Group: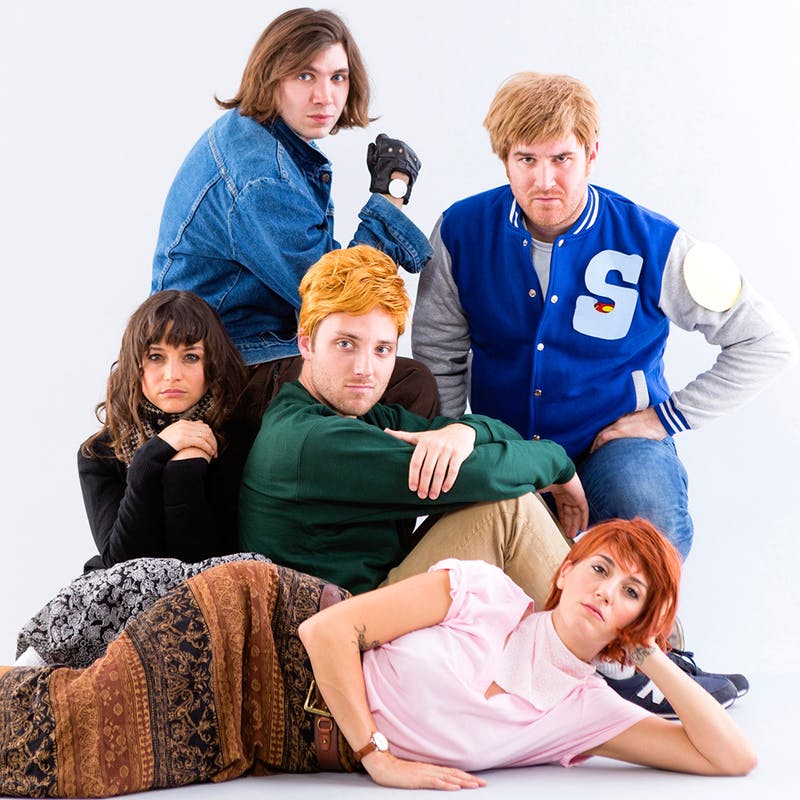 This one's for the 80s kids out there when the Breakfast Club Crew was considered ultra cool.
Burger Costume: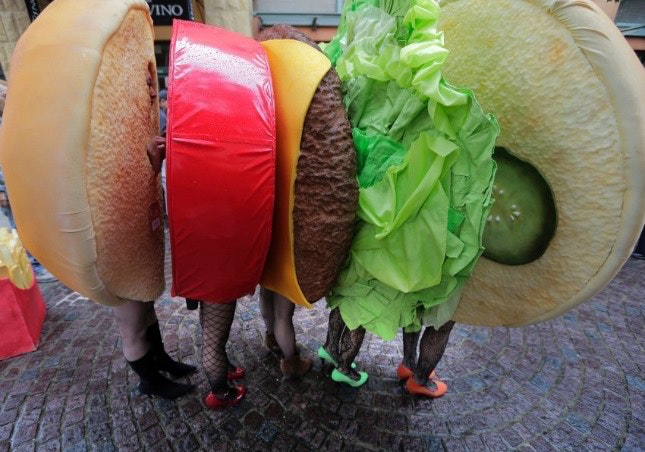 This one's really hilarious. But we must say, dressing up as American' favorite food is a novel idea.
Pokemon: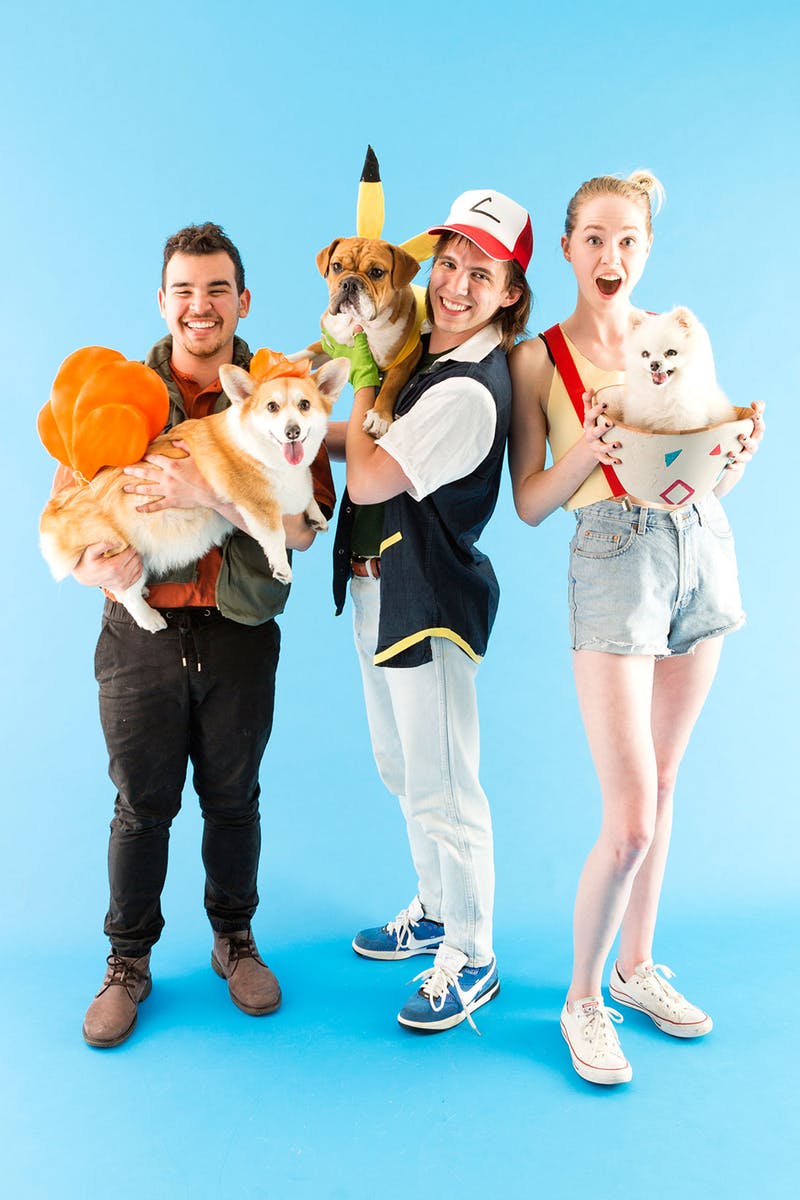 A classic Halloween group costume idea, which looks as fresh as it did years ago. And the Pokemon Go game has made it even more happening.  The Pokemon costume idea featured here will require not just your friends, but even your doggies.
Smurfs Costume: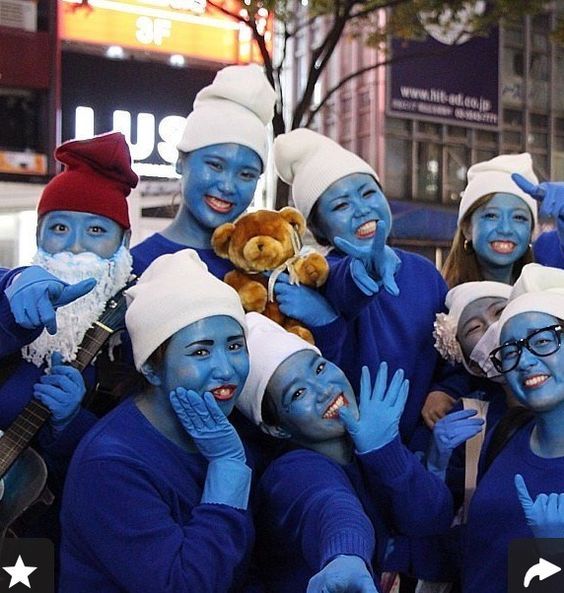 With the release of "Smurfs the Lost Village" going for a Smurfs group Halloween costume can be an excellent idea, only if you're willing to paint your face blue.
Wacky Wavy Arm Tube Men Group Costume: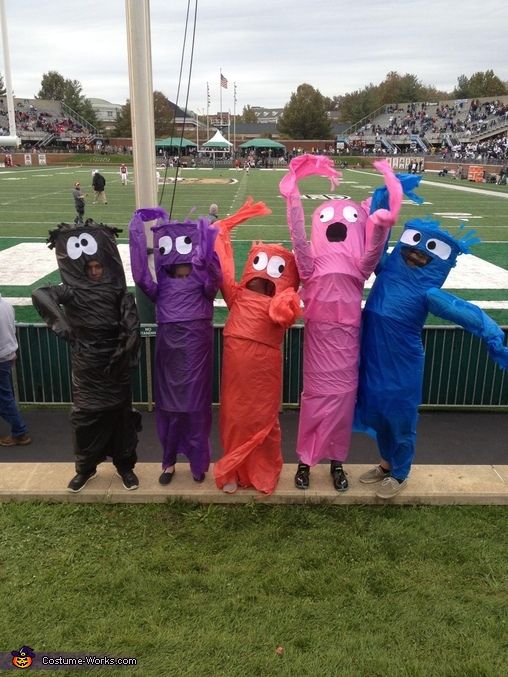 Am I the only love who totally adores the wavy tubes found on the petrol pumps and other corners? Don't you think they look hilarious? And imagine how your squad will look dressed up as these tubes in the party.
The Inside Out Gang: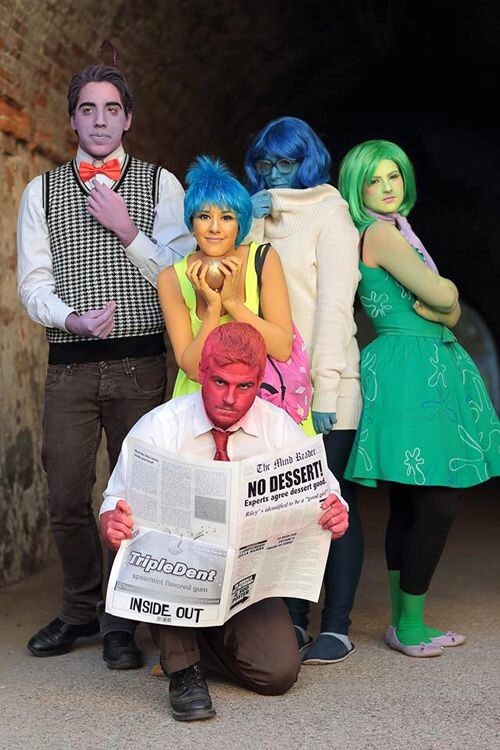 If you love animated films as much as I do, then this Inside Out gang Halloween group costume idea is simply perfect. Anger is really cute though!
Lord Of The Rings: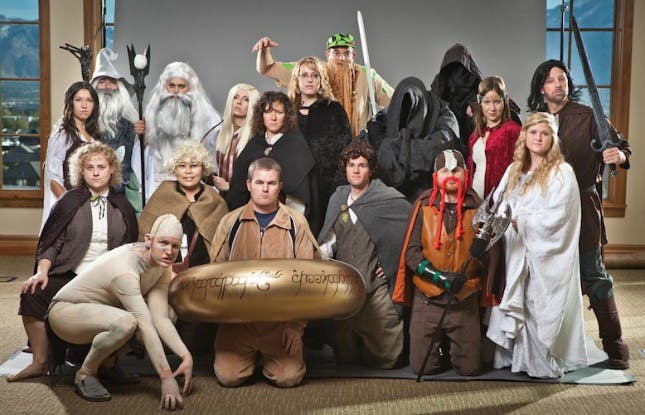 If you're one of those who likes to make costumes yourself, then you're sure to have a blast creating this Lord of the Rings costumes. The ring costume is hilarious and the expression of the guy is making it look funnier.
Teenage Mutant Ninja Girls: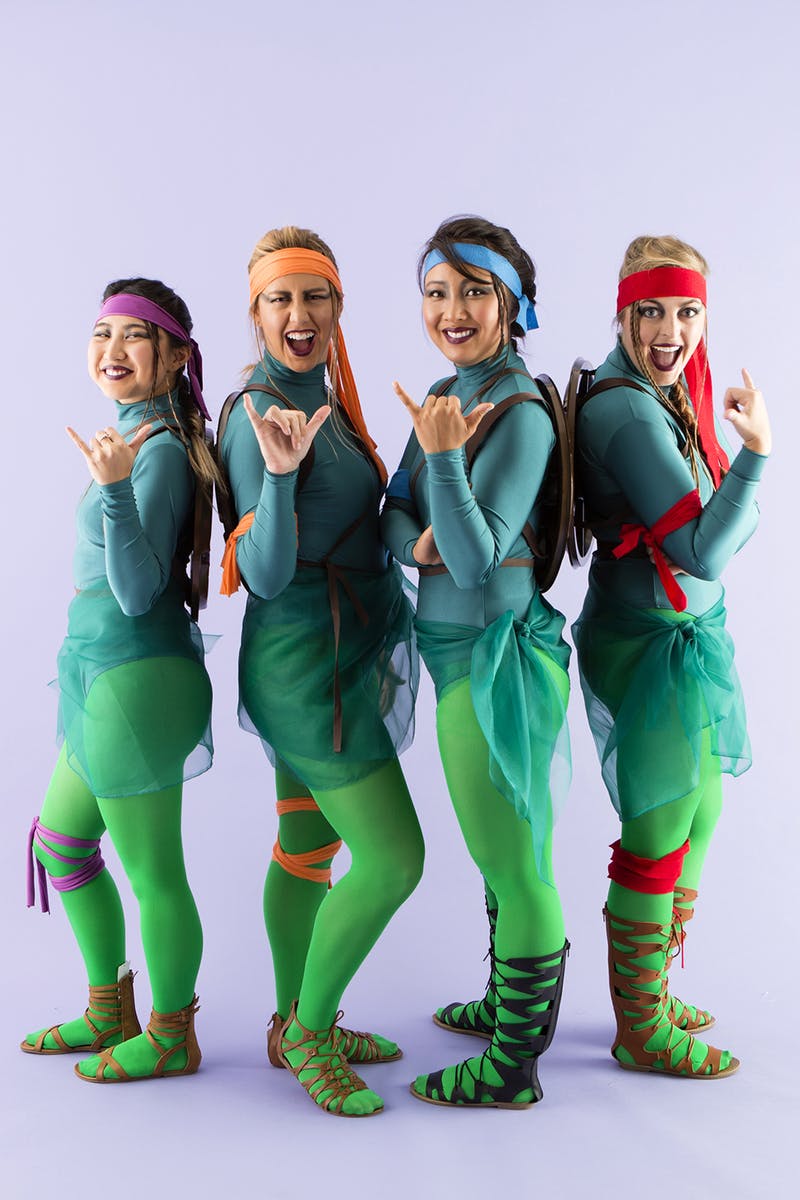 Who said only boys can dress up like Teenage Mutants? Even girls have every bit of right to dress up in this badass costume.
Game Of Thrones: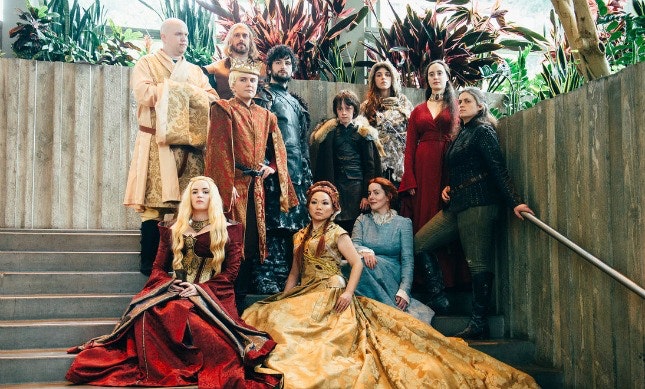 Believe me, "Game of Thrones" themed costumes are never going out of style, at least until the series airs.
Trolls: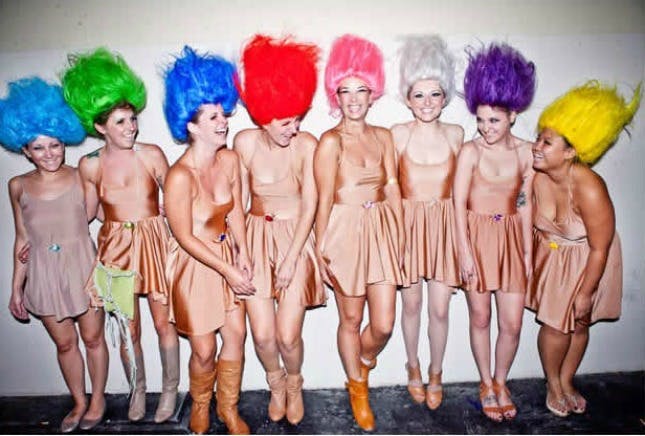 This group has made a place in several rounds up on the internet and it absolutely deserves the fame.
Hocus Pocus: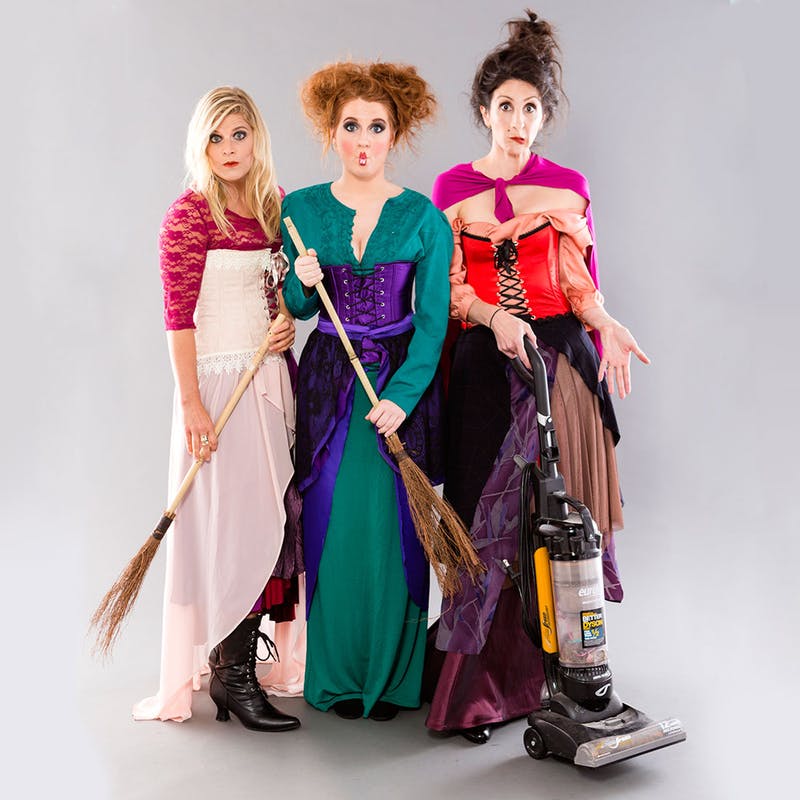 This Halloween, think a bit beyond traditional broomstick and black hat for the costumes. You can look every bit like a witch in brightly colored long skirts and corsets. Just keep the makeup and hairdo witchy-like.
Teen Titans: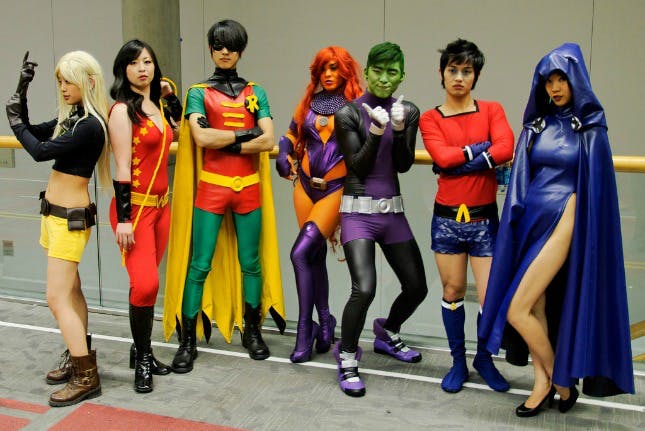 Long before superheroes became cool, Teen Titans ruled the roost. So relive the olden days by dressing up as the characters from Teen Titans.
These Halloween group costume ideas have taken squad goals to an entirely new level. So which of these Halloween group costume ideas would you and your friends opt for this Halloween? Let us know by commenting below.