Halloween is one of the most fun filled times of the year. You get to dress up in the wackiest way possible, deck your house with terrifying decorations and carve the pumpkins. But all this can be a lot work. But there's one department we can take care of and that's cooking. We've rounded up some of the tastiest and spookiest no bake Halloween dessert recipes, which you can make in a jiffy. Take a look!
You May Also Like To Read:
Easy Peasy No Bake Halloween Dessert Recipes
Pumpkin Cheesecake Truffle Mummies: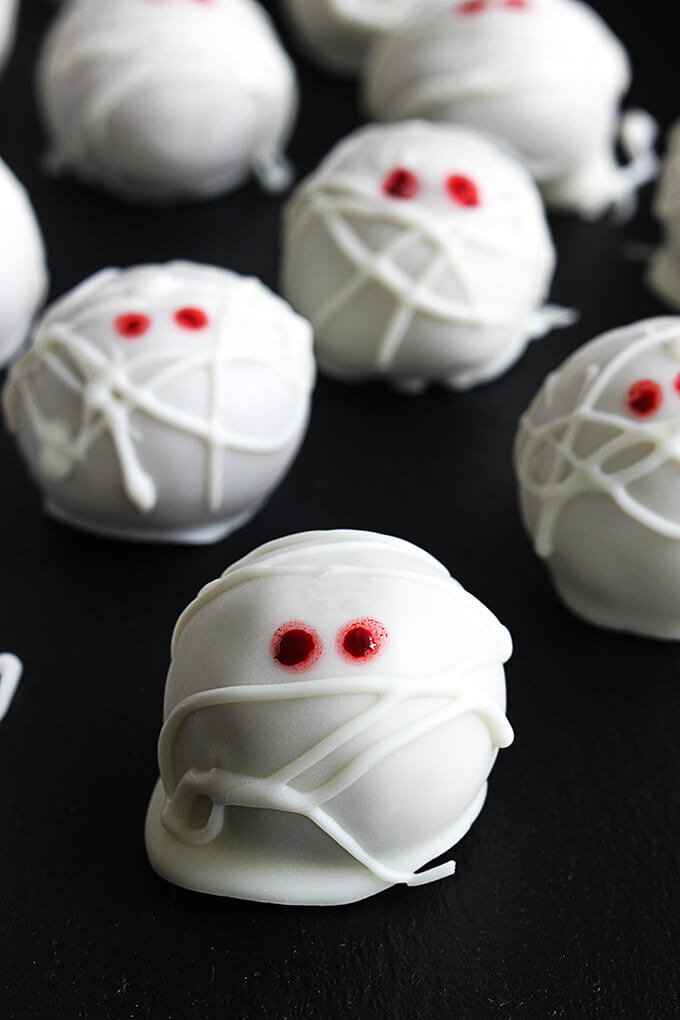 Can you find even a trace of 'scary' in these pumpkin cheesecake truffle mummies? At least we can't! On the contrary, we think it's looking absolutely decadent.
Easy Pumpkin Patties: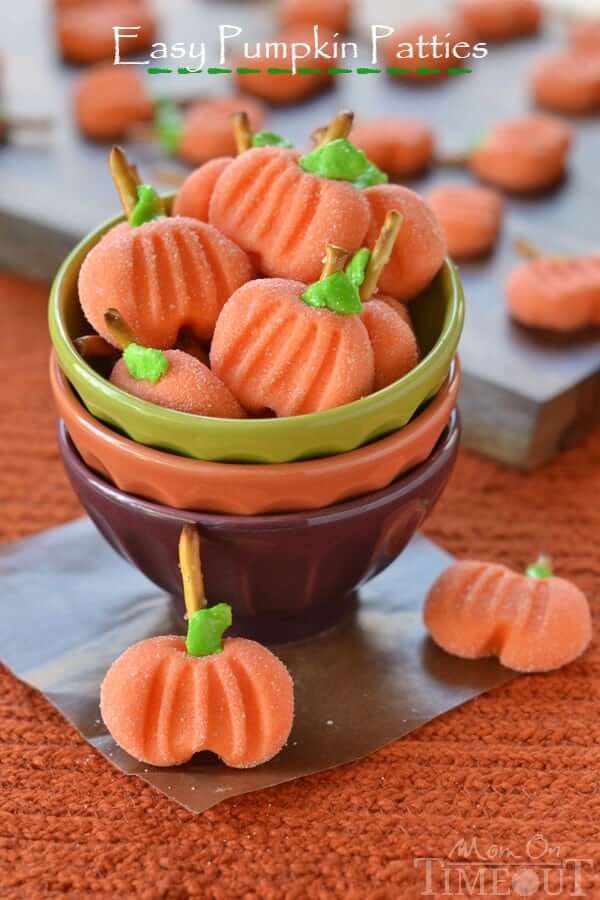 These pumpkin patties will put even the real candies to shame. These patties are sugary, buttery and will appeal everyone, both kids and adults alike.
Salted Caramel Candy Corn Bark: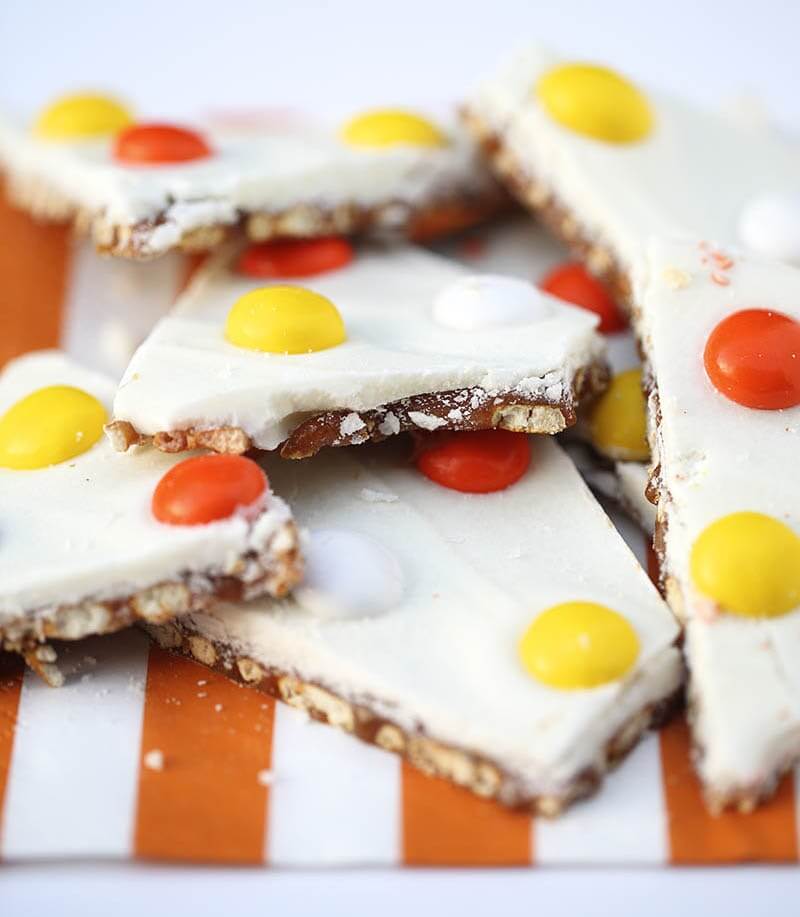 We must say the colors of this candy corn bark is quintessentially Halloween. It has white, orange and yellow. And we're sure it will taste amazing too.
No Bake Spider Web Cheesecake: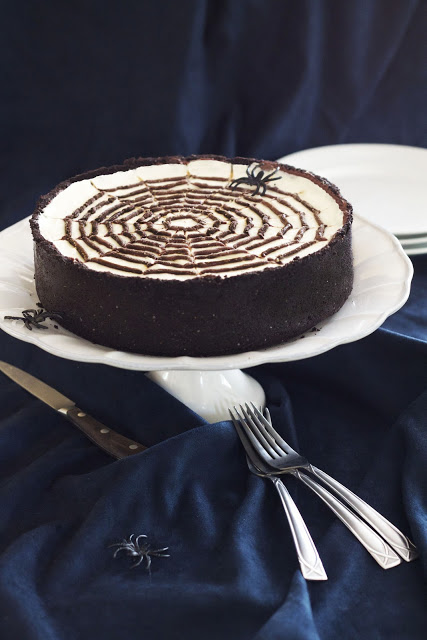 The tiny spider (faux spider) is making this cheesecake look a bit extra creepy. But isn't Halloween all about being creepy and spooky? So we believe this cheesecake will be an excellent addition to your Halloween dinner.
Black Cat Cookies: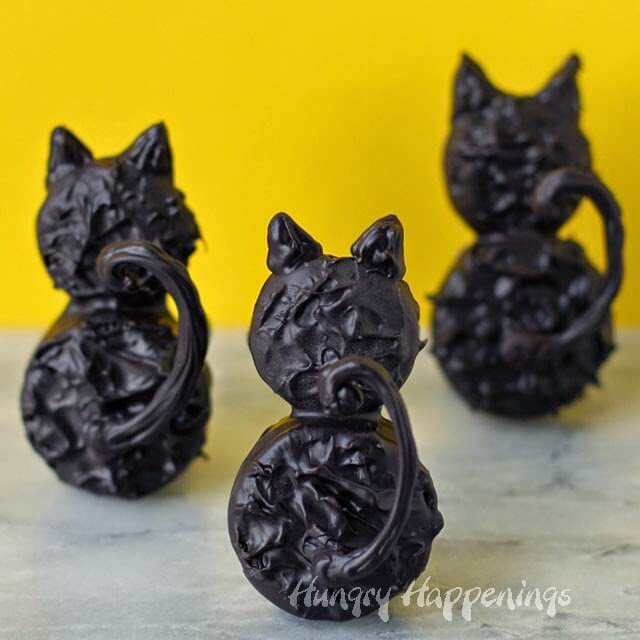 Our favorite thing about this cookie is that it's smothered with black chocolate! And it looks a bit sinister too, considering it's cat and is all black.
Candy Corn Krispy Treat Pretzel Pops: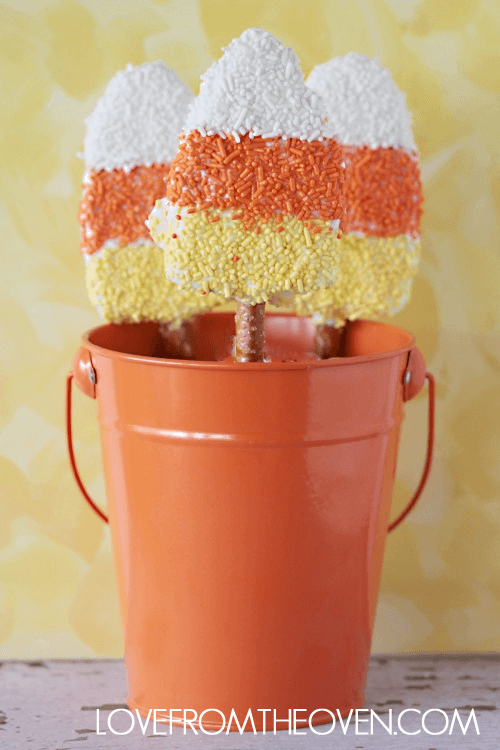 These Candy Corn Krispy Treat Pretzel Pops aren't just no bake. They are totally no cook at all. You can make these pops by making Rice Krispies and you won't even have to break a sweat.
Frankenstein Twinkies Pops: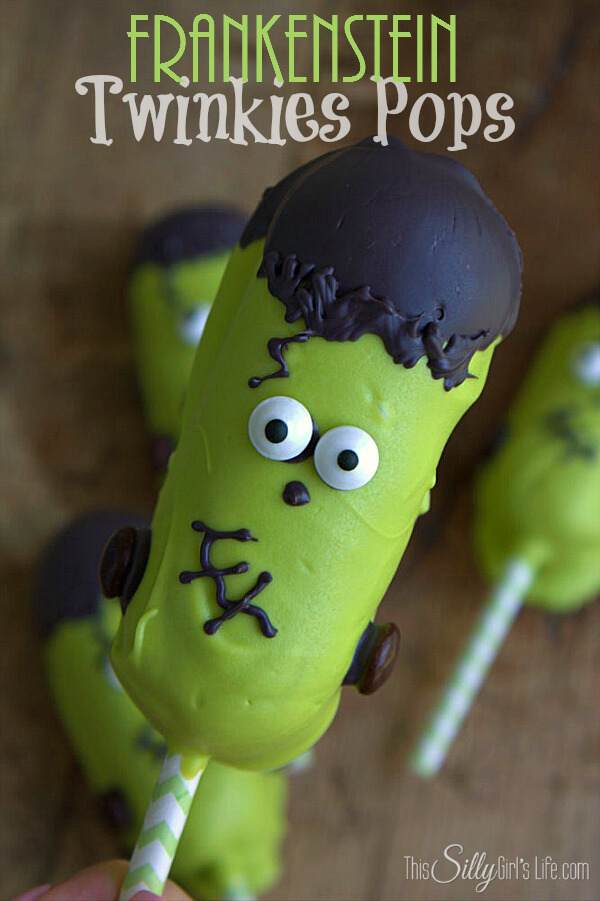 So you think Twinkies pops cannot get any better? Well, you surely haven't tried these Frankenstein Twinkies Pops. These pops look adorable, but we're sure they taste even better.
Graveyard Dirt Cups:
Create a spooky environment at the dinner table by making these graveyard dirt cups, especially for the children. Don't' forget to decorate the cups with edible tombstones and bones. After all, you have to make them look like a cemetery.
Ghost Crackers: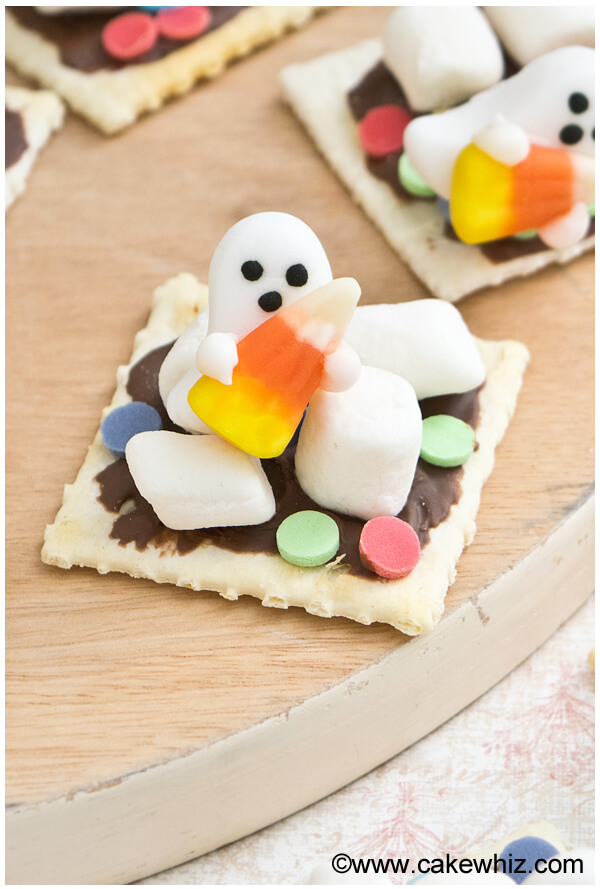 If you're in the mood for some food decoration, these ghost crackers would be your perfect bet. It simply won't get cuter than this. The sweet and salty crackers are simply addictive.
Jack Skellington Donut Pops: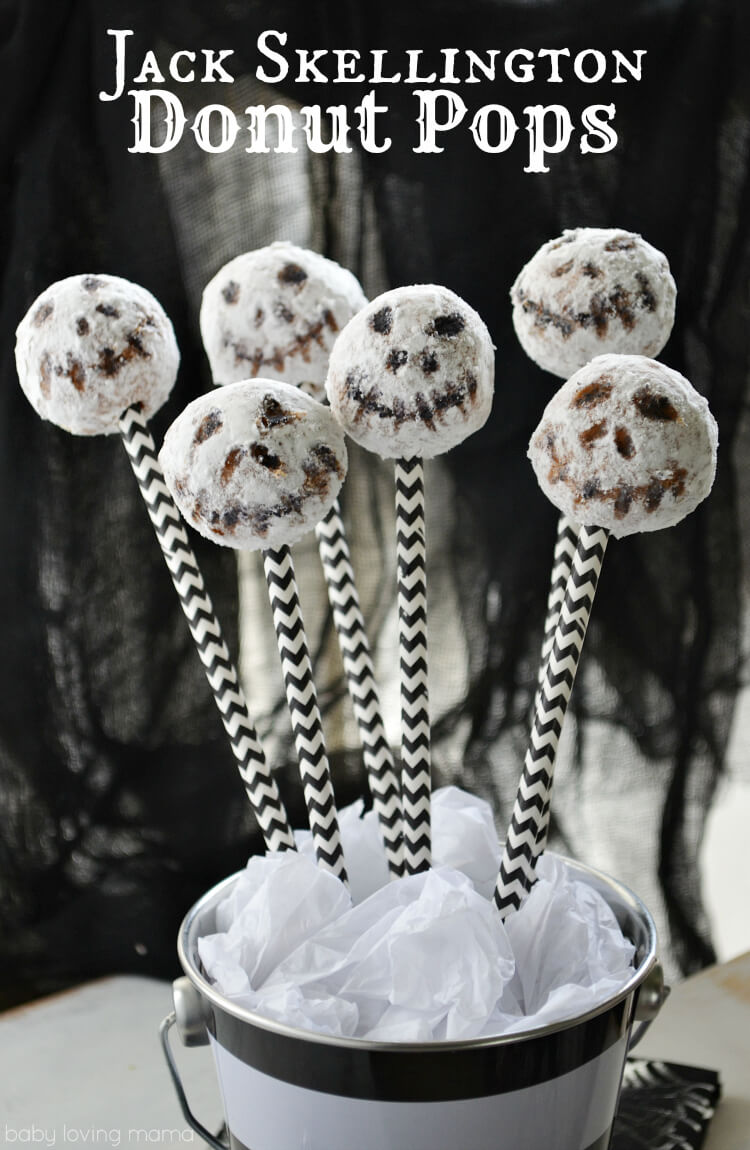 Since "The Nightmare Before Christmas" is always on the rerun during the Halloween, how about making some treats that complement the movie? Children, especially, will love these donuts pops decked up as Jack Skellington.
Mini Phyllo Bites: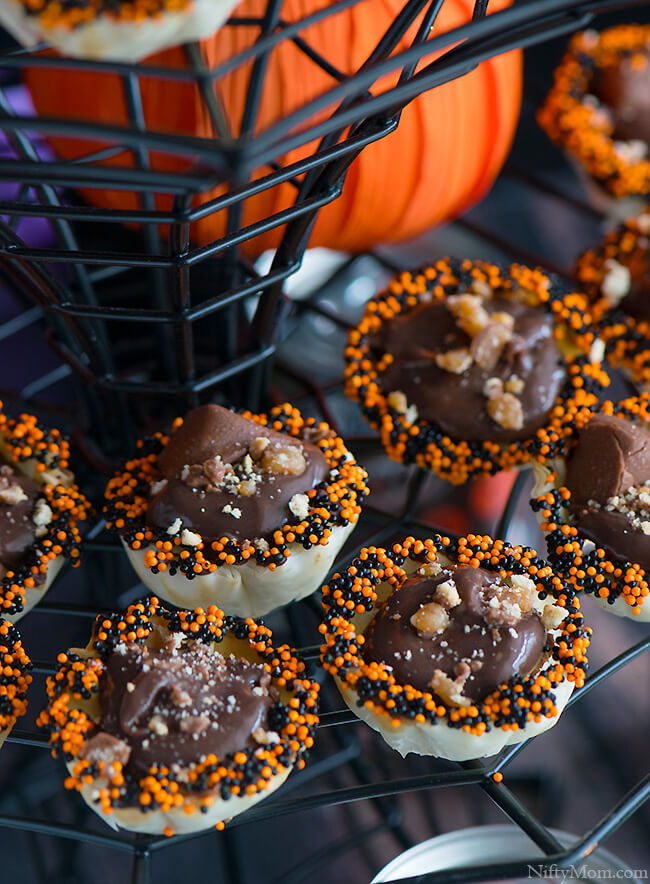 Phyllo shells pave way for a plethora of dessert options and these mini phyllo bites are one them. You just need to repurpose the candy minis to create these new and improved treats.
No Bake Oreo Cheesecake Parfait: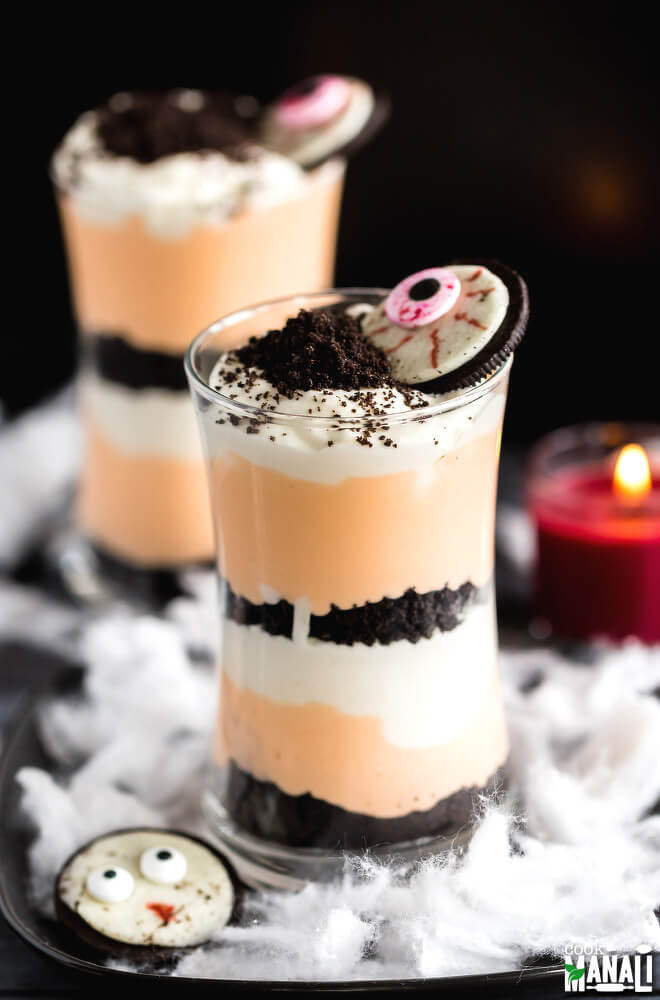 We're sure you had no idea you can create such a masterpiece with a handful of Oreos and a can of Fanta. Can't wait to try our hands on it.
No Bake Halloween Cheesecake: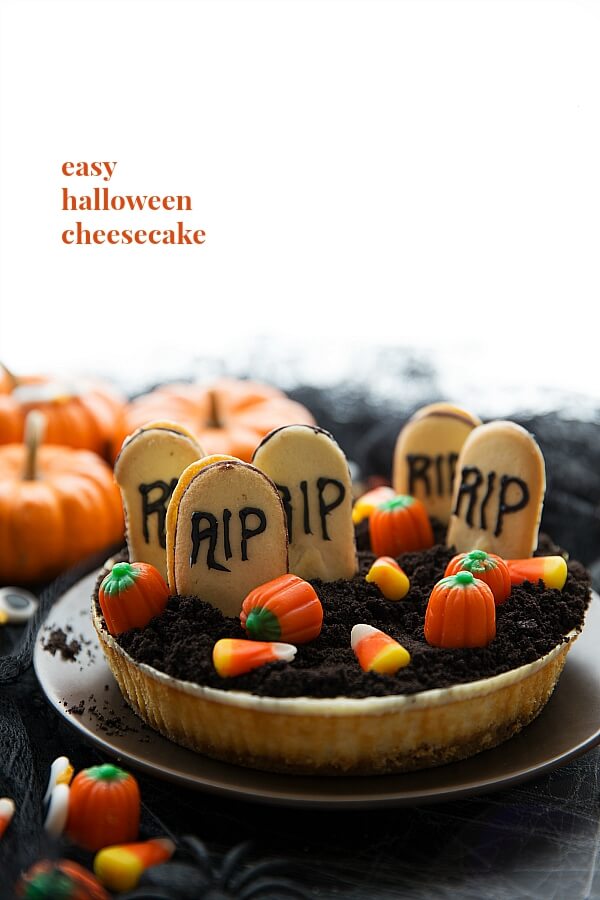 10 minutes and a few quick ingredients are what you need for making this fancy and festive Halloween cheesecake. Don't forget Milano cookie headstones for garnishing.
Witch Hat Cookies: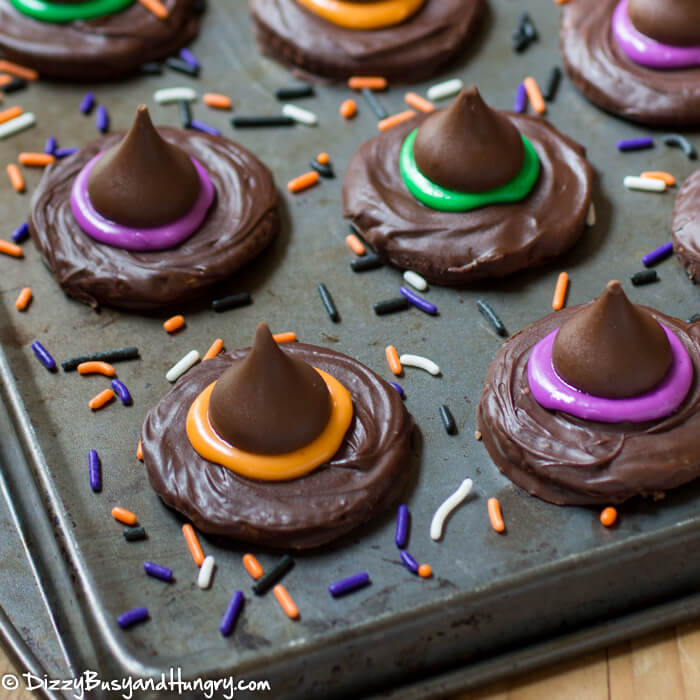 These witch hat cookies are absolutely easy to make and fun to eat. The detailing of these cookies is mind blowing. And of course, you're free to add your details to the recipe.
Peanut Butter Zombie Eyeballs: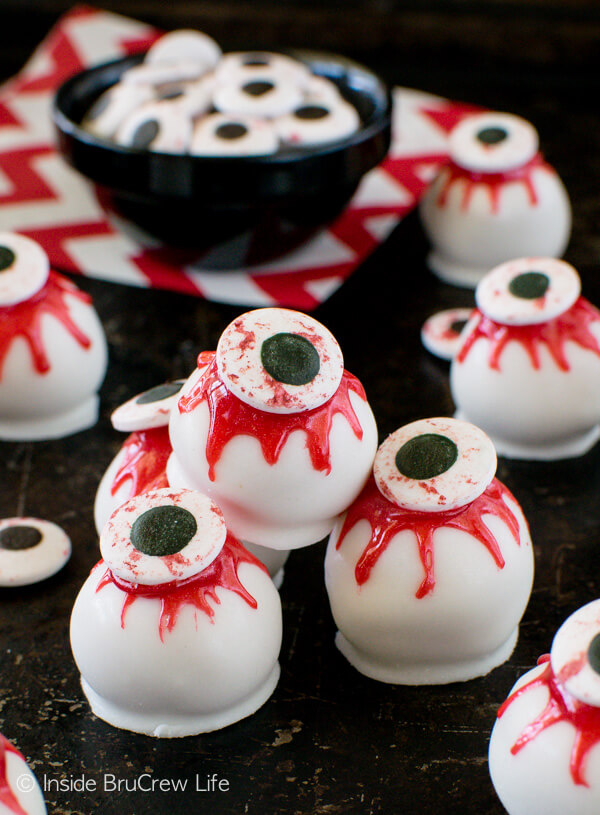 Woah! Those actually look scary. Especially the red gel frosting oozing out of it. We're cent percent sure they'll add a spooky flair to your dinner table.
Oreo Cookie Cups With Marshmallow Cream: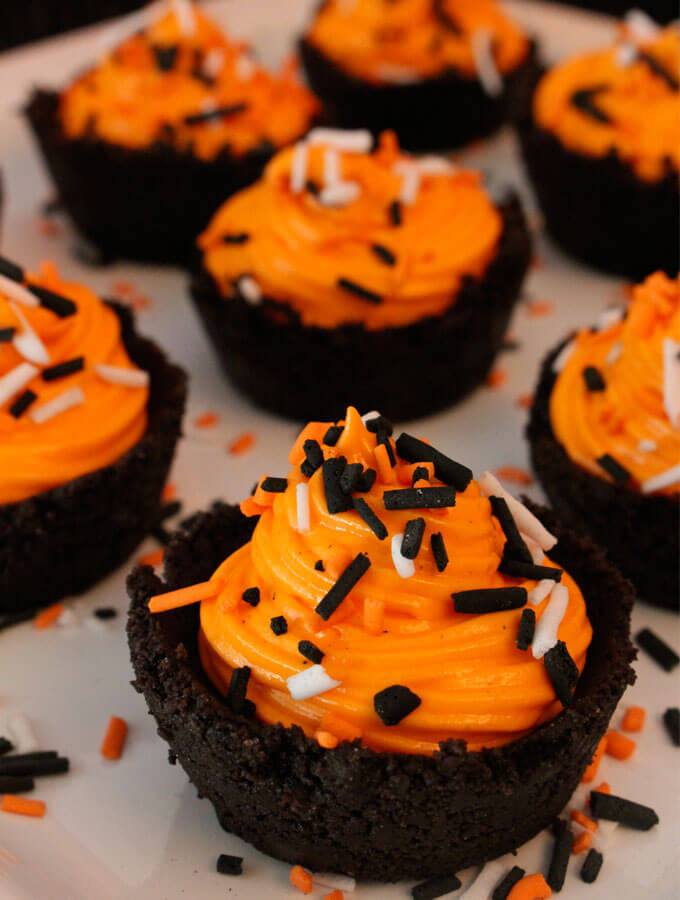 A cookie cup, which does not require baking. Isn't that cool? The cups are first refrigerated and then filled with colored marshmallow cream. And of course, how can we miss the colorful Halloween sprinkles.
Individual No-Bake Pumpkin Cheesecake: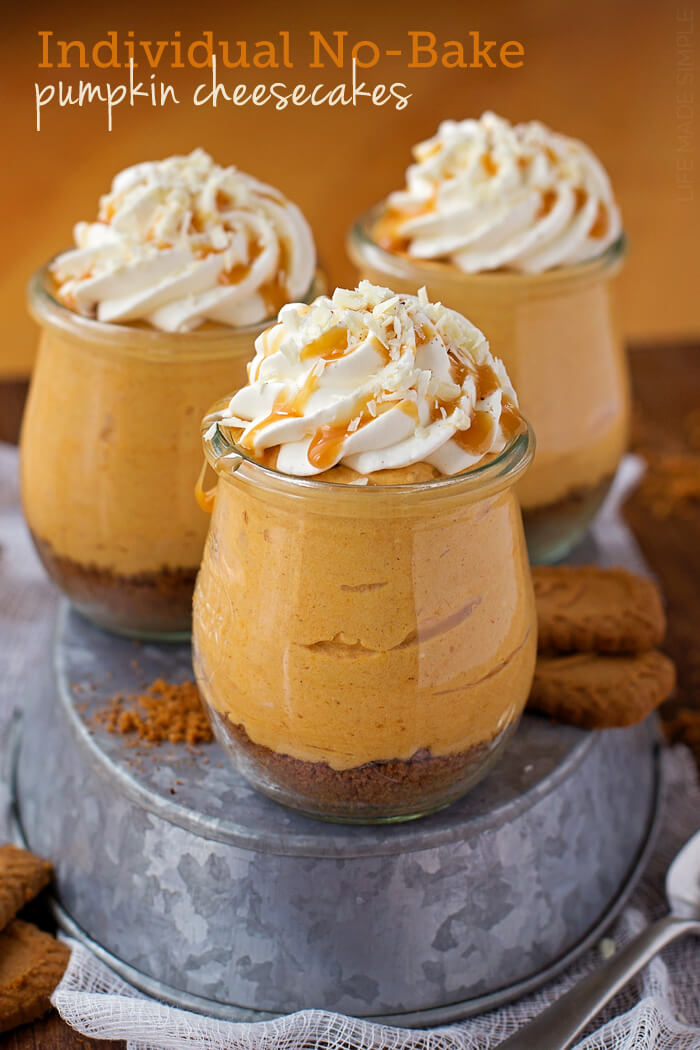 Pumpkins are absolutely staple during Halloween. They are incorporated widely in both recipes and decorations. So here's another magnificent recipe involving pumpkin. These Individual No-Bake Pumpkin Cheesecakes are so delicious that your family will be clamoring for more.
Halloween Monster Marshmallows: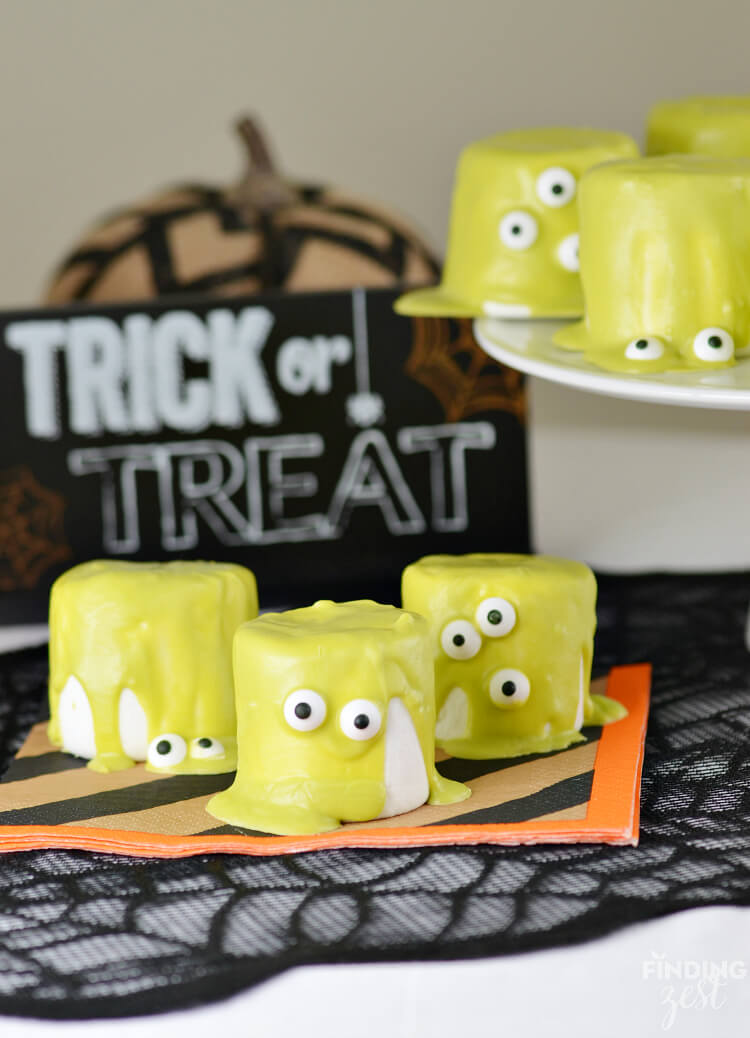 Aww! Look at these cuties! We've never seen monsters as cute as them before. And it's supremely easy too! You just have to coat marshmallows with candy melts and decorate with edible googly eyes.
Mickey Mouse Halloween Cookies: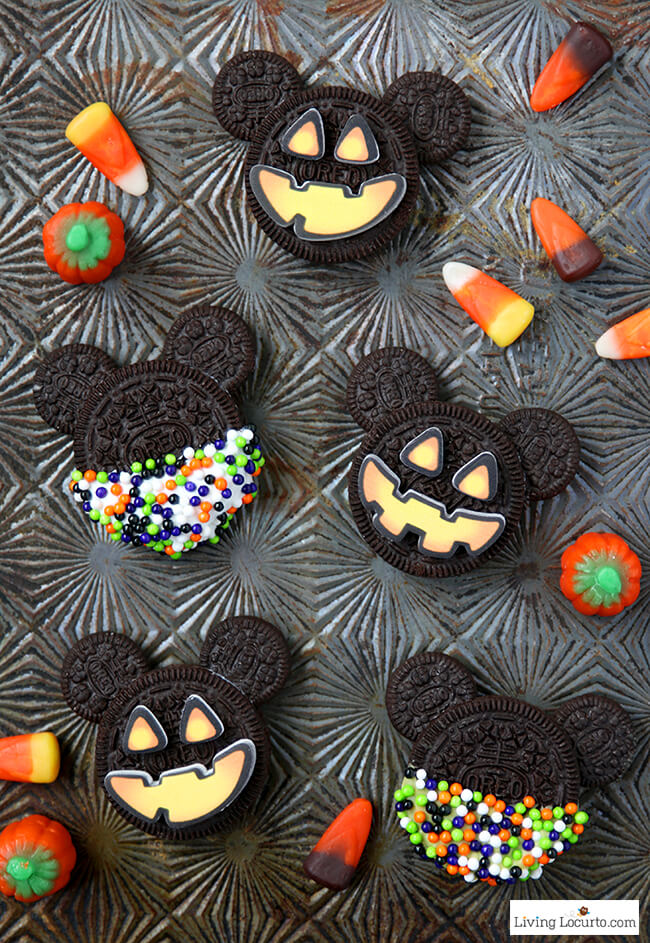 One of the easiest no bake Halloween desserts in our opinion. It's basically made using Oreo cookies, but the decoration takes the cake. Jack-O-Lantern Mickey Mouse cookies are hands down the best one here.
Mummy Brownie Batter Bark:
This easy peasy brownie bark is made especially for Halloween. You can pack and send these mummy barks as gifts too. Or how about presenting them as trick-or-treat gifts? Children will be delighted.
Graham Cracker Haunted House: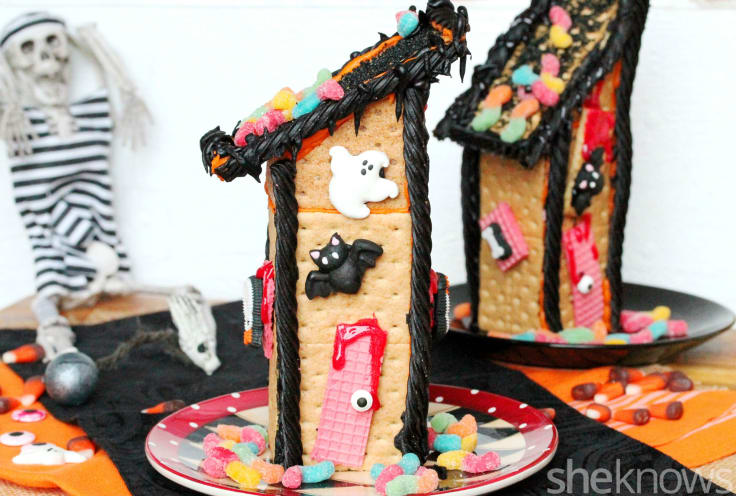 This Graham cracker haunted house will make a fun activity for children. It looks festive, colorful and delicious too. The decoration is totally upon you.
Marshmallow Mummy Pops: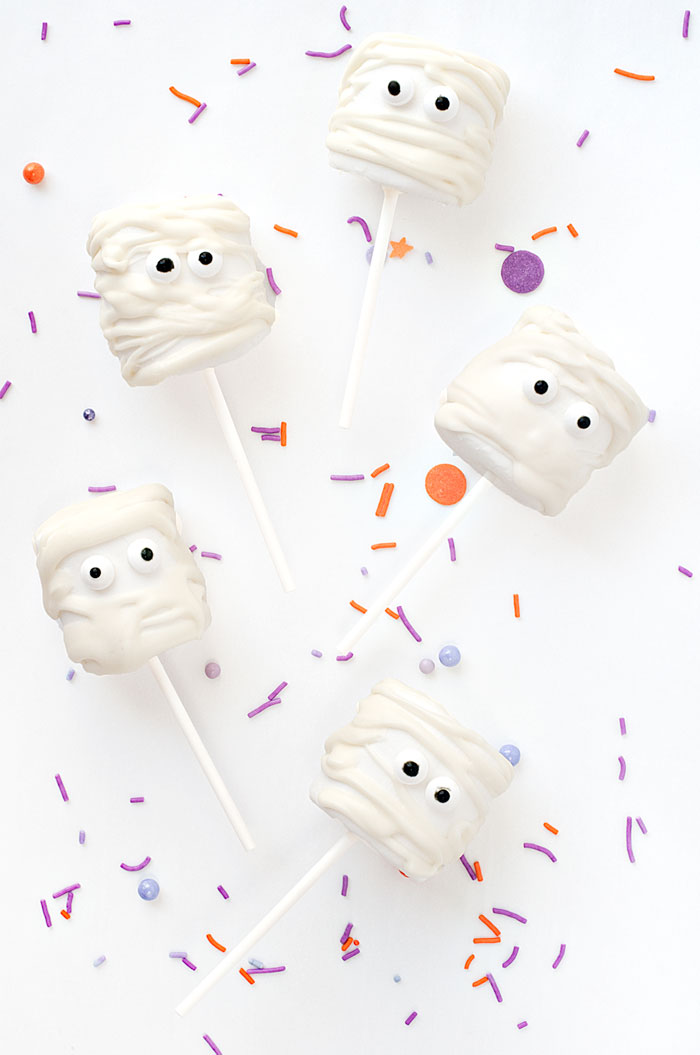 All you need to do is drizzle some white chocolate on the marshmallow and put some spooky googly eyes on it. Children will definitely enjoy munching on it.
Festive Marshmallow Pops: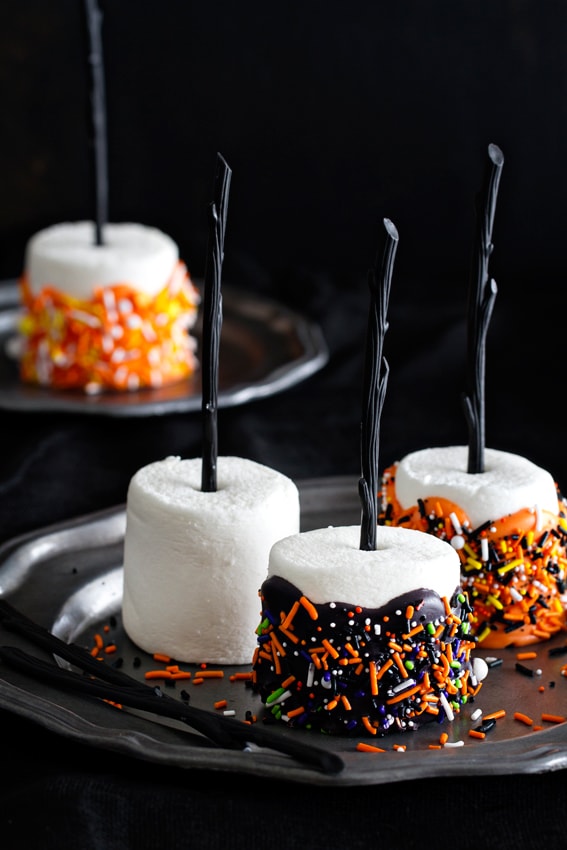 Chocolate and sprinkled coated marshmallows! Can it ever get better than this? We think no. When opting for sprinklers, go for traditional Halloween colors- orange, white and purple.
Dracula Dentures: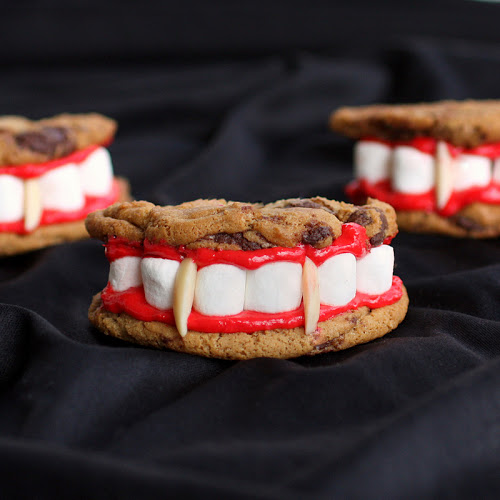 Sink your teeth in these cleverly made Dracula dentures. It's no bake because you can make them from the packaged cookies available in the market.
Red Velvet Hot Chocolate: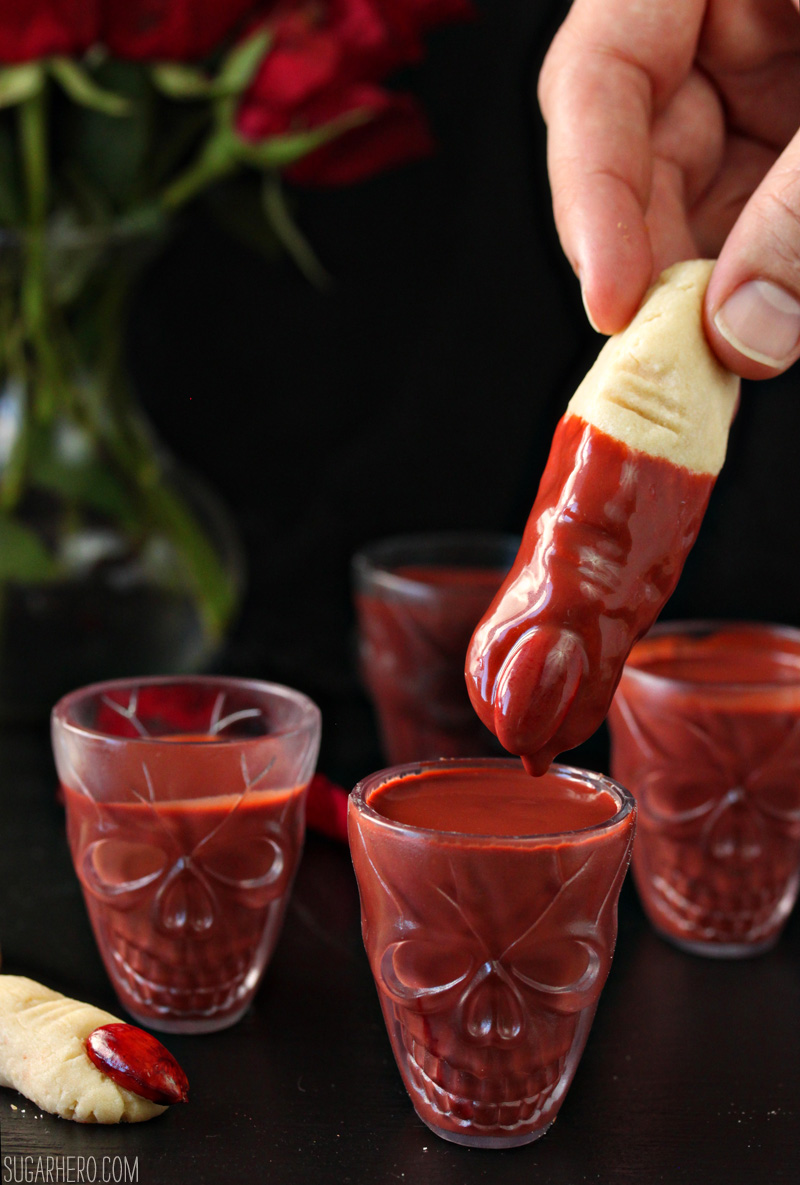 We're rounding up the list with this unique and amazing red velvet hot chocolate. Serve with finger shaped cookies to up the horror ante.
We hope you liked our list of easy peasy no bake Halloween dessert recipes and treats. If you have any more to share, let us know by commenting below.